Best Nasty C songs 2019 - 2020
In the early 2010's, we all watched a rising star, Nasty C, slowly coming into the limelight. Since then, his music has kept getting better, his performances are getting increasingly electrifying and his talent even greater. Coke Studio gave us a few more gems to hold on to as we saw Nasty C dive into different genres of music and impart his on style in them, this gave us "Said" – his collaborative single with Rundown last year. In 2019-2020, however, Nasty C has taken his career a step further after releasing his second studio album Strings and Bling in July. Nasty C new songs have been getting the video releases lately, and we are here for it all.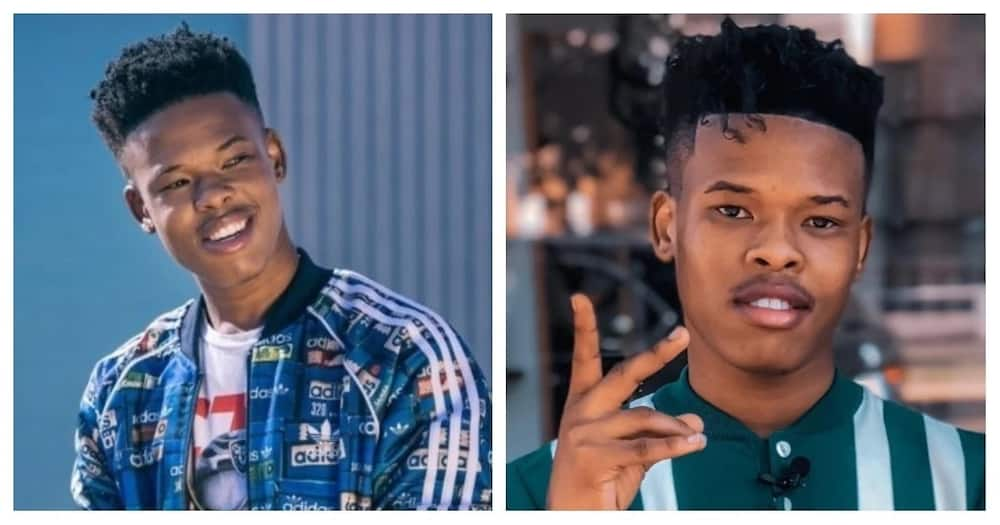 In this article, we will look at the best songs from Nasty C new album 2018 and his best collaborations yet this year.
Nasty C latest songs
1. Jungle – Nasty C
This hot Nasty C new single is a banger. In this song, you can see Nasty C go nasty with the lyrics giving it a lot more hype than you might expect. If you need a song to get you in the zone for the club or when you are in the club then look no further. The song on its own is bound to get some wondering whether it is worth any salt, but the video will tip the scales after the first listen. Jungle has 987000 views on YouTube and will only keep rising.
2. King – Nasty C ft A$AP Ferg
Nasty C latest song to make waves internationally is only a month old. King was released in September and has more than 3 million views already. Most of these views came from people that wanted to listen to A$AP Ferg and ended up with a new artist to listen to, Nasty C. Bringing the freshest new African hip-hop talent to the global stage, Nasty C King is perhaps the best display of his rapping prowess yet. This song will remind you of Nasty C 25 from the beginning of last year. King has 3.3 million views on YouTube.
3. SMA – Nasty C ft Rowlene
SMA is one of the latest and perhaps the most emotional song in Nasty C latest album. Nasty C and Rowlene bleed emotions from you with their voices. The song is slow and relaxed with infrequent bass and a piano in the background that slowly lulls you out as its tempo slowly rises. Nasty C shows us his penchant for great lyrics with his verses in this song and a clear divergence from the first two songs on this list. SMA has not had its video released and there are no reports of one being in the works but the audio has over 660000 views on YouTube.
4. Strings and Bling – Nasty C
Strings and Bling, the song title of Nasty C new album 2018 is the star of the album. It conveys the emotions of every unique experience of life we have all had. Nasty C takes a different direction with his music with the guitar instrumentals and the use of the auto tuned vocals as part of the background to fill in the spaces with no lyrics. The lyrics point to a path of finding peace in your own unique ways despite what others think. Strings and Bling audio has over 372000 streams on YouTube.
5. Everything – Nasty C
The hallmark of a great talent in hip-hop music is the ability of an artist to adapt his singing to the beat. Nasty seems always to have the perfect lyrics for every song. This song is the best pick from Strings and Bling to sit back and relax to as you enjoy the relaxing vibe of the instrumentals and amazing vocals. Everything has 229000 streams so far without a video.
6. My Baby – Nasty C
My Baby is another new feel-good vibe song from his latest album, Strings and Bling. It has a hyped-up beat and the right lyrics for a nice evening indoors with your special someone. At some point, the clapping in the beat gets so high, but the calm lyrics and the use of the vocals as part of the beat make this a very relaxing song. This is not playing at a club, but you might hear it at a wedding. The song has 244000 views on YouTube so far.
7. Casanova Remix – Nasty C ft Mr. Travis
This song is not as emotional as SMA but the message in the lyrics is about his friends and who to trust. It is a story of his youth through his music. Casanova is a languid relaxed song, and it is hard not to enjoy the beat and the sly rhyme in his lyrics as he slowly tells you a story. Casanova is the best choice for when you want a relaxed playlist for the road or a night in or any time you need to relax.
8. Gravy – Nasty C
Gravy carries on with the relaxed mood of the last three songs on this list. It has a perfect beat with the 808 bass, and the very lovely rhythm in Nasty C's singing make this song one of the catchier songs from the new album. It is spiced up even more by the baritone hum toward the end, a pleasantly nice surprise. This song is guaranteed to set up the perfect mood for a hangout with friends and family. Gravy is a good song, and it will be wasted on any situation where you are doing some intense work unless you like slow music while working. Gravy has been viewed 143000 times on YouTube.
9. Blisters – Nasty C
Blisters is a lyrical masterpiece by Nasty C, and it will easily remind a hip-hop fan of Kanye West's musical style, aggressive use of vocals in the beat making the simplest vocals sound twice as good. You can listen to this song when chilling or when you are looking to get in the mood to go out. You can also enjoy it on repeat as you work away on your computer at work. Blisters has over 180000 views on YouTube.
10. Legendary – Nasty C
Legendary is right along the same alley as Blisters, it is slow, calm and relaxed. You do not feel the urge to get up and dance to this song. You only want to keep it playing while you enjoy the lyrics. The beat is an 808 bass with a combination of flute, guitar, and auto-tuned vocals. The adlibs on the track make for a more satisfactory listening experience, which is why every one wants to download Nasty C songs.
11. Givenchy – Nasty C
Givenchy is Nasty C putting his lyrical ability out there for the world to see. You get so many gems in the verses and they never stop. It is easy to get yourself rocking to this song. You will get up for this as "Givenchy!" is shouted on repeat. Listening to this track is a fun adventure with the unexpected adlibs on the track echoing into the background. Givenchy has 174000 views on YouTube so far.
12. Another One Down – Nasty C
Finishing off our list of songs from the 2018 album is Another One Down. This is an emotional ode to an introverted persona on a celebrity. Nasty C puts his thoughts on opening up and being honest with others out to the world through the lyrics of this fantastic song. The piano makes the emotions even more intense as it calmly conveys the words along. Another One Down has been viewed 131000 times on YouTube.
13. Tellaman, Shekhinah, Nasty C - Whipped
14. Nasty C - God Flow
Over the years, it is easy to see that Nasty C's music has changed a whole lot, for the better. The transition from Nasty C Love Nasty when he was 13 to King is a long journey that somehow still feels like it is only the beginning. Nasty C new songs will keep coming in the years to come and maybe we will get more this year.
READ ALSO:
Teenagers cry after rapping with Nasty C at Durban performance
A-Reece finally joins the infamous Nasty C on his Mzansi tour
Nasty C declares that his new album is better than Eminem's 'Kamikaze'
Source: Briefly News