Emtee is a South African rapper who has continued to add in more flavor to the music industry in South Africa. Emtee is quite a talented rapper, and for that reason, he has many supporters in the country. In this piece, we are going to learn more about Emtee girlfriend, his career in music among other important and exciting stuff about him. You need to keep reading and know more about some of Emtee's scandals.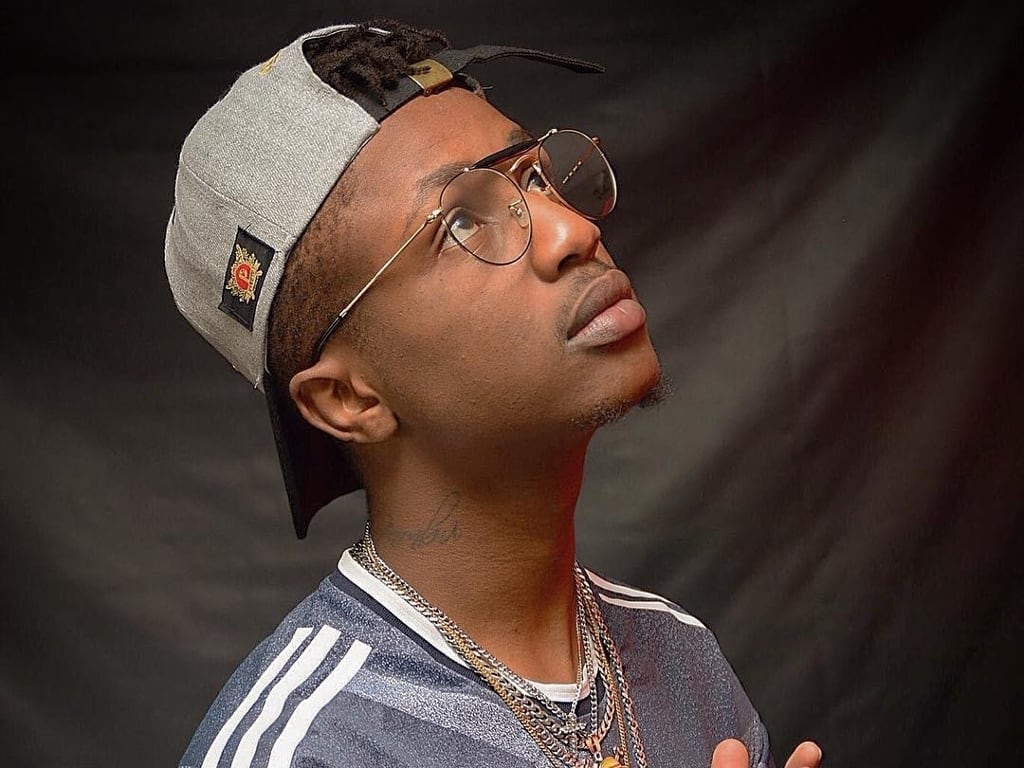 Emtee biography
Emtee's biography is a little interesting but not too much information is given about his past life as a toddler or even as a teenager. However, it is known that the rapper's official name is Mthembeni Ndevu. How old is Emtee? Probably a question that some of his fans are asking. Emtee was born on 15th of September 1992, which makes him 26 years at the moment.
Emtee was born in a mid-sized town known as Matatiele; however, he grew up in Rockville, Soweto. In this middle-sized town, the inclination of his music career started taking place. Emtee's dream of being a rapper started as early as when he was only at 1st grade. His first performance was when he was still in the Yeoville Primary School talent show. This was a good start for him, and it motivated him to continue making music. Emtee net worth is really not known as he hasn't revealed it to the public.
He only started earning from music when he was 17 years old. He was also a member of Marimba, and he participates in more provincial competitions where he won cash prizes, which motivated him to work harder and spend more time improving his skills as a rap artist. Emtee was not spending more time to his academics as compared to the time he spent making music and so his studies were significantly affected. As it would be expected, the rapper did not perform so well and so, he lacked a chance to join a tertiary institution to continue his studies.
This, however, did not deter him from following his dreams of being one of South Africa's most celebrated rappers.
Emtee scandal and music
Emtee's effort towards his music venture resulted in his first collaboration with a South African rapper known as Maraza in 2010 in a hit titled 'in it to win it.' 2015 was his lucky year and a year when he would rise above his status and be noticed in the music industry. Emtee had a friend who happened to be a producer too, and he produced 'roll up', the song that brought Emtee into the limelight. Emtee claimed that it only took two hours to have the song produced. The song became a massive airplay and resulted in taking a number one spot on YMF's DJ speedstas.
The re-released track featured two international artists who were Wizkid and AKA. Emtee won the award of the nomination song of the year awards at the South African hip hop awards because of the 'roll up' track. The new status of Emtee that brought him into the limelight was not just found on a silver platter. Emtee was also involved in some scandals.
Emtee Albums
1. Avery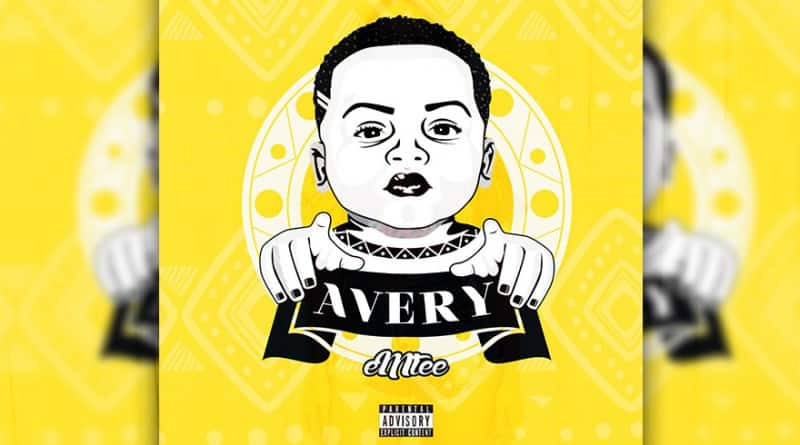 Avery was Emtee's debut studio album that made sure he stepped on to other greater heights any rapper would want for his career. The album was officially released on December 4th, 2015. The album was named after Emtee son, Avery. The album has 16 tracks.
Below are Emtee Avery songs.
About me
Feel me up
We up
Dreams
Winning
Pray for me
Mama
Ready
Roll up
Mamie game
U got it
Avery
Where were you
Ngeke
Pearl thusi
Five-0
Roll up (re-up)
2. Manando
Manando is Emtee's second album which was released by ambitiouz entertainment on the 15th September, 2017. The record had the privilege of being produced by the best producers in South Africa who were Ruff, Tweezy Christer, Lunatik, Ron Epidemic, and Bize boy.
This album features Sjava, Saudi andcthe Nigerian finest Tiwa Savage. This 20 track album is quite an emotional story since it was named after Emtee's street brother who is currently dead. Emtee say that Manando stood by him when the other bigger boys were bullying him. Manando also motivated and taught Emtee how to be the best marimba player he is at the moment.
The Manando album records are so much full of emotional lines, and that would show that the rapper has another character of being so emotional about certain things he experienced in the past.
READ ALSO: Trevor Noah salary - How much does he earn?
Emtee girlfriend and kids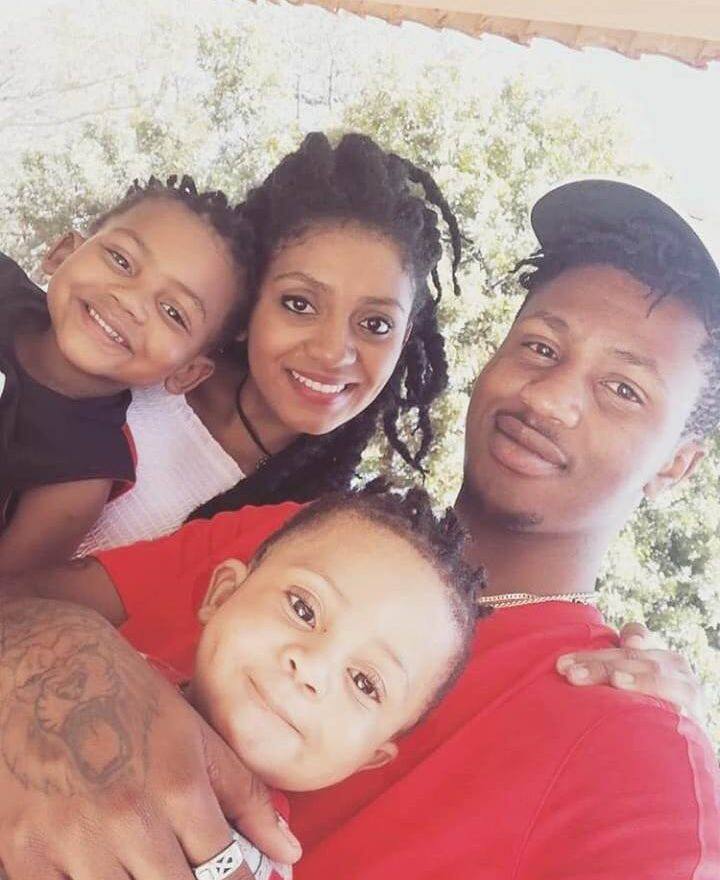 When reading aboud Emtee's biography, his relationship status is always included. Nicole Kendall Chinsamy is Emtee's girlfriend, and together they are blessed with two sons. Emtee and his girlfriend go way back when Emtee was not a star and did not have whatever he has now. The two live at Emtee's house where they are raising their two boys together. They welcomed their second born on January 30th this year and announced it on Emtee twitter account.
The two have been through it all, from cyber-bullying and other social media dramas but they have been able to keep their relationship tight. The two boys seem to be their father's apple of the eye. He keeps showing them off on social media platforms which shows that the rapper loves to spend most of his time with his family.
Emtee manhood picture scandal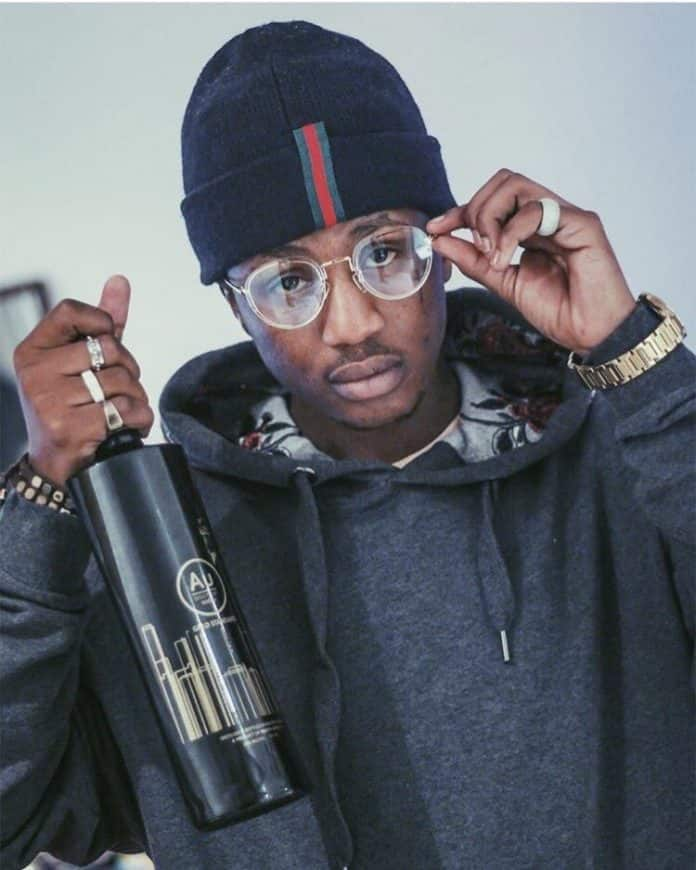 Celebrities are prone to scandals and Emtee is not left out when scandals are mentioned. He has had quite some social media scandals, from falling when performing to when he showed his penis on Instagram live by mistake.
This is how it went down, from the video, Emtee was answering his supporters questions on Instagram when he mistakenly shows his penis. At first, he looks very shocked, but because the mess has already been made, he apologizes for that. This all happens when he is urinating in the toilet.
The other scandal was about when he fell as he was performing at a concert and some people thought that he was intoxicated. This is the first thing that most people thought because of the incident. The rapper; however, came out to address the issue, and he said that he was just tired and that is why he fell asleep while performing.
Emtee also has another scandal where he falls on stage. At first, it seems like the rapper is highly intoxicated and lastly, he falls on stage. The incident got a lot of people talking, and some of them shared some of their strong opinions concerning the idea. There were others who thought that the rapper was highly intoxicated while others believed that he was just tired and he would need some help. Even South Africa's famous rapper Cassper Nyovest had his own opinion that he shared on his Twitter account.
Nevertheless, Emtee came forward and said that he was not high on any drug but he was just tired.
Emtee car
The first car Emtee bought was in 2016. At that moment, he was starting his progress in the music industry., which was a good achievement.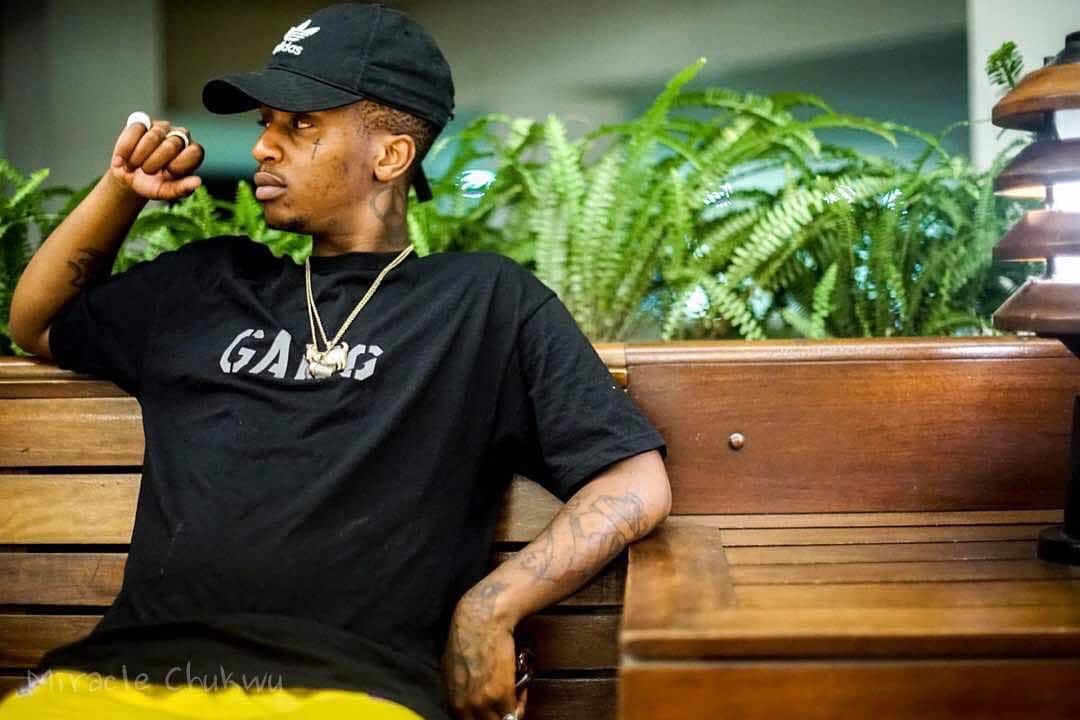 Emtee 2018 songs
Emtee has not taken a break since the Manando album he was able to release last year, and he was able to release the DIY 2 on 21st of September, 2018. This album is the latest one in this year with the track 'I need love', which is the best Emtee latest song. The record has two artists featuring the song who are Sjava and Sims. The ambitiouz entertainment produced the DIY 2.
Emtee is quite a talented rapper in South Africa, and this is why he has had a lot of supporters over the years he has been active. According to the Emtee biography above, it seems that he is a hard worker too who loves his family. The scandals that have been associated with the rapper are very disappointing, but it appears that the determination of this South African rapper is what will get his fans supporting him regardless of what they hear about him.
READ ALSO:
Source: Briefly.co.za