What to serve with pickled fish
Pickled fish is a popular dish in South Africa. It is a traditional dish that is cooked during celebrations such as Easter. The South African pickled fish recipe is not difficult to follow, and more so, the ingredients are always available. In case you are wondering what to serve with pickled fish, you can serve it with warm bread or rice. Picked fish is a dish that symbolizes the culture of South Africans. It has been passed down across many generations. Many people cook it during Good Friday. This article brings a comprehensive discussion on the recipes for pickled fish and what to serve with them.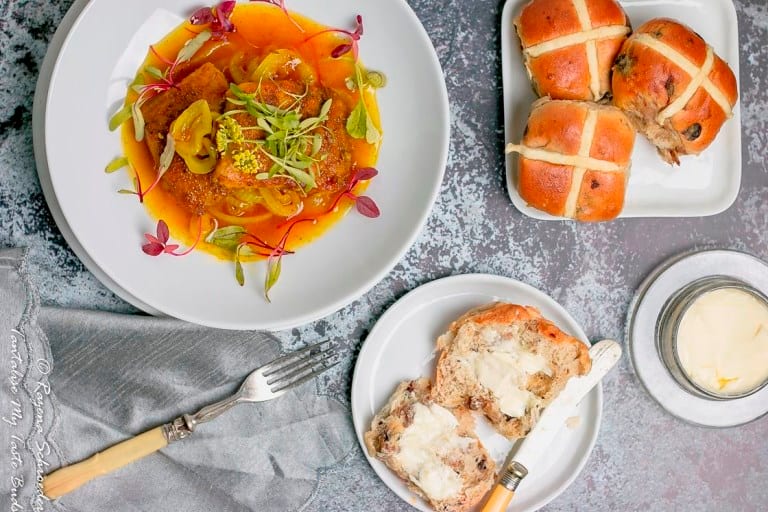 What to serve with pickled fish
People have different ways of consuming the pickled fish. Some people like to eat it on its own while others will serve it with warm bread, buns, salad or rice.
Recipe for pickled fish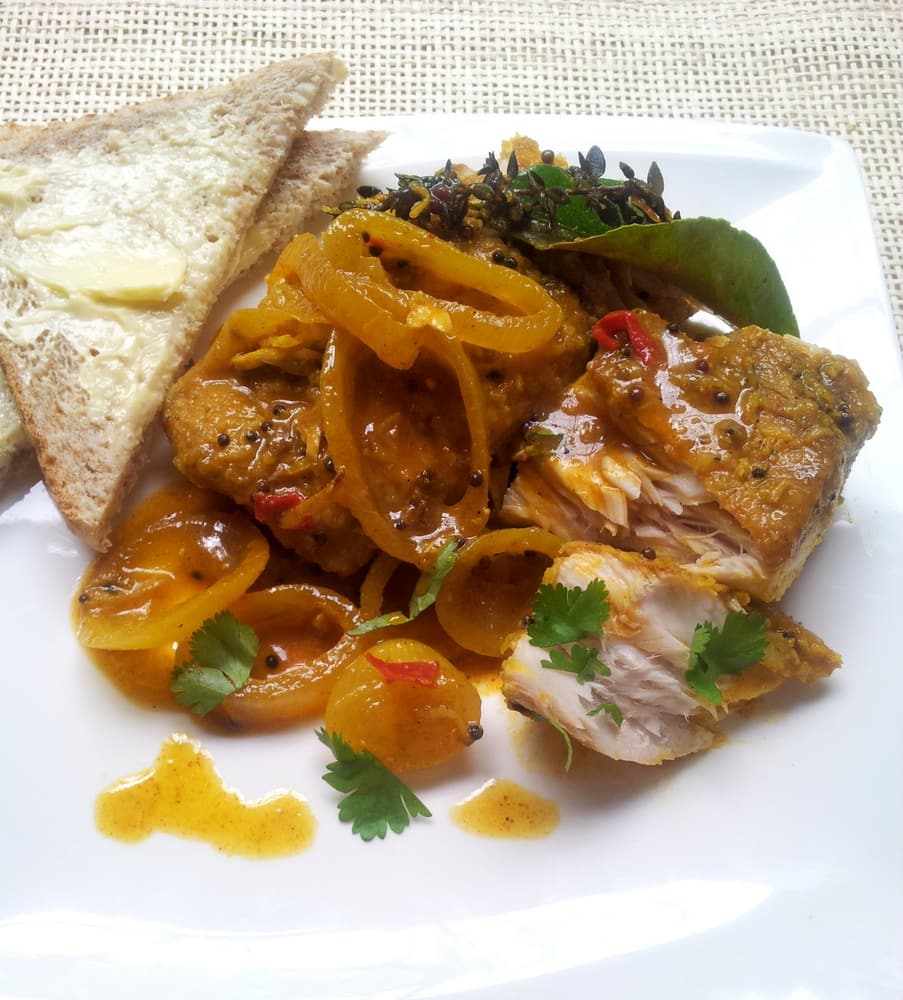 This is the basic recipe for preparing pickled fish South Africa.
Ingredients
500g fish
Sea salt
Two tablespoons flour
Fresh coriander
½ cup water
½ cup cider
Canola oil
Two finely sliced onions
One tablespoon of powdered turmeric
200ml yoghurt
Procedure for pickled fish recipe South Africa
Place the fish on a chopping board and cut it into small sizes. Then, season with the salt.
Cover the fish bites with flour.
Heat oil in a frying pan and fry the fish until it is cooked. This should take approximately 10 minutes. Place it aside.
Take a saucepan. Add the turmeric powder, finely chopped onions, water, vinegar, and salt. Combine the mixture properly and bring it to a boil.
Place the fish in a jar and pour the sauce over it.
Put the pickled fish in the fridge and refrigerate overnight before serving.
You are probably used to following a particular pickle fish recipe. Often, we feel obliged to follow the traditional pickled fish recipe. That is great, but there are several approaches to cooking great pickled fish. Let's look at different pickled fish recipes that will enable you to have a different or better taste of pickled fish.
Pickled fish recipes
1. Recipe for pickled fish with cauliflower pate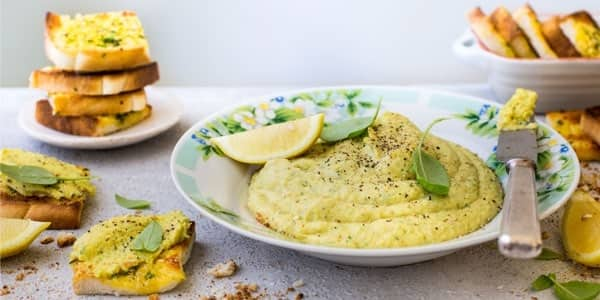 The goal of this recipe is to let you enjoy a pickled fish flavored with lemon zest and some sour cream. You first prepare the pate and then the garlic herb toast.
Ingredients
a) For the pate;
500g pickled fish
½ cup of sour cream
Fresh coriander, ½ cup
300g steamed cauliflower florets
One tablespoon of lemon juice
80ml melted butter
One tablespoon of fresh thyme leaves
b) For the zest;
c) For the garlic herb toast;
60ml of soft salted butter
Six slices of bread
Finely chopped garlic
Finely chopped parsley
Pepper
Cooking procedure
Begin by preparing the pate. In a food processor, place the fish, thyme, lemon zest, lemon juice, sour cream, cauliflower, coriander, and the turmeric and blend them until a fine mixture is formed.
As the motor is running, keep adding the melted butter until the mixture becomes fine.
Add the seasoning according to your liking.
Transfer the mixture into a serving dish.
Place it in the fridge for about 15 minutes.
Proceed to make the garlic herb toast.
Preheat the oven.
In a bowl, add the butter, garlic, pepper, and parsley. Mix them properly.
Use the mixture to cover the slices of bread and cut the slices into quarters.
Place the pieces of bread on a baking tray. Grill them for up to 3 minutes until they become crispy and golden.
Serve the pate with the toast. You can garnish it with coriander leaves.
READ ALSO: How to make buttermilk from whole milk
2. Cape malay pickled fish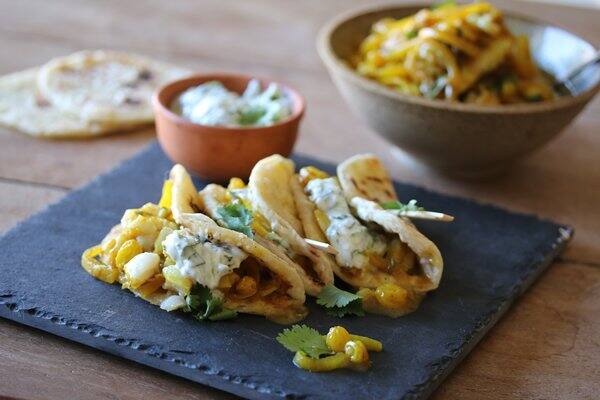 This is a contemporary cape coloured pickled fish recipe. You will, first of all, cook the fish and then make the mini rotis.
Ingredients
a) For the pickled fish;
One finely chopped onion
One tablespoon of cooking oil
One tablespoon of curry powder
Two bay leaves
Two curry leaves
½ tablespoon of powdered turmeric
Three tablespoons of apricot jam
Three tablespoons of sultanas
Three cloves
180ml black, brown vinegar
½ tablespoon of coriander seeds
Four black peppercorns
1.5 tablespoon cake flour
½ tablespoon salt
500g fillet of hake
1/4 cup of seasoned flour
Two tablespoons cooking oil
Fresh coriander leaves
Salt and pepper
b) For the roti;
One tablespoon salt
400ml cold water
80g softened salted butter
½ cup extra flour for rolling
350g cake flour
2ml baking powder
Procedure for cooked, pickled South African fish
For the fish, start by heating the pan. Pour the cooking oil, the finely chopped onions, and the spices.
Add the water, sultanas, jam, and vinegar. Cover the pan and let it simmer for about 10 minutes.
Make the paste by mixing flour with the cooking liquid and the sauce until the mixture thickens. Season to taste.
Cut the fish into small sizes, preferably six portions and then coat it with the seasoned flour.
Heat oil in a large pan and fry the fish for up to 5 minutes. Remove the fish once it begins to flake.
In a shallow dish, put the fish and cover it with the sauce. Ensure that it is completely covered.
Cover the dish and ensure that it is airtight. Keep it in the fridge.
Start preparing the roti tacos by placing the baking powder, flour, water, and salt in the food processor. Blend until pliable dough is formed.
Next, divide the dough into 14 pieces and roll them into balls.
Flour a clean surface, make the pieces into round discs of about 10 cm diameter.
Cover the discs with butter and fold them into quarters.
Cover them with Cling-film and place them in the fridge for 30 minutes.
After taking them out of the refrigerator, form them into balls again and repeat the process of refrigerating them and converting them into discs. This process makes your rotis perfectly flaky.
Fry them until dark blisters form.
When serving, pour the pickled fish on the roti and fold them so that they can look like tacos.
These are some of the methods of preparing the pickled fish, South Africa. It is a very delicious meal, and you do not need to have high-level culinary skills to prepare it. I do not think if you will at this point keep asking what to serve with pickled fish because you now have several ideas. Have fun trying these recipes.
READ ALSO:
Best potjiekos recipes lamb South Africa
How to make dumplings with flour from scratch
How to cook Eisbein in a slow cooker
Banting chicken recipes
10 easy chicken breast recipes
Source: Briefly News