How to make butternut soup without cream?
Did you know that butternut can prepare a delicious soup? If yes, do you know how to make butternut soup without cream? Butternut soup is obtained by blending butternut puree with butter and any of your favorite spices. There are different ways you can prepare this soup without cream and have it taste very nice.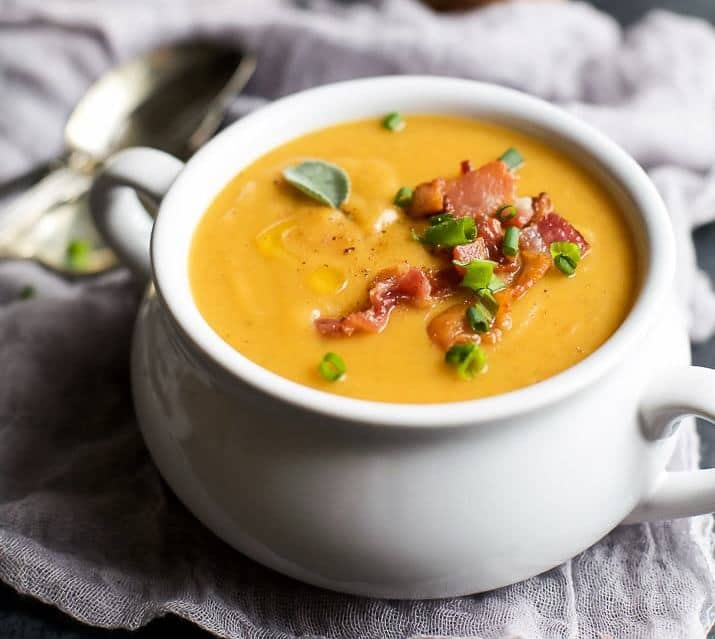 This page will offer you affordable and straightforward recipes that you may try while preparing the soup.
Health benefits of butternut squash soup
Besides enjoying your favorite soup, butternut squash has the following health benefits:
1. 100 g of butternut squash contains 3 g of fiber which is 10% of the recommended amount for adults that prevents constipation and reduces risks of obtaining cancer, diabetes (type 2), and bowel cancer.
2. Contain vitamin C, beta-carotene, sodium, and zinc, best for healthy bones especially post- menopause women.
3. Contain also Vitamin A which prevents infections, therefore, supporting the immune system.
4. Butternut also contains Carotenoids such as Zeaxanthin and lutein, which is good for eyesight. In addition to that, it includes some antioxidants which provide eye protection benefits.
How to make butternut soup
Interestingly, there are several methods to apply while making your favorite butternut soup. However, the recipes depend on whether you are preparing a creamed or a creamless soup. Below are some of the methods you may try;
1. Butternut soup without cream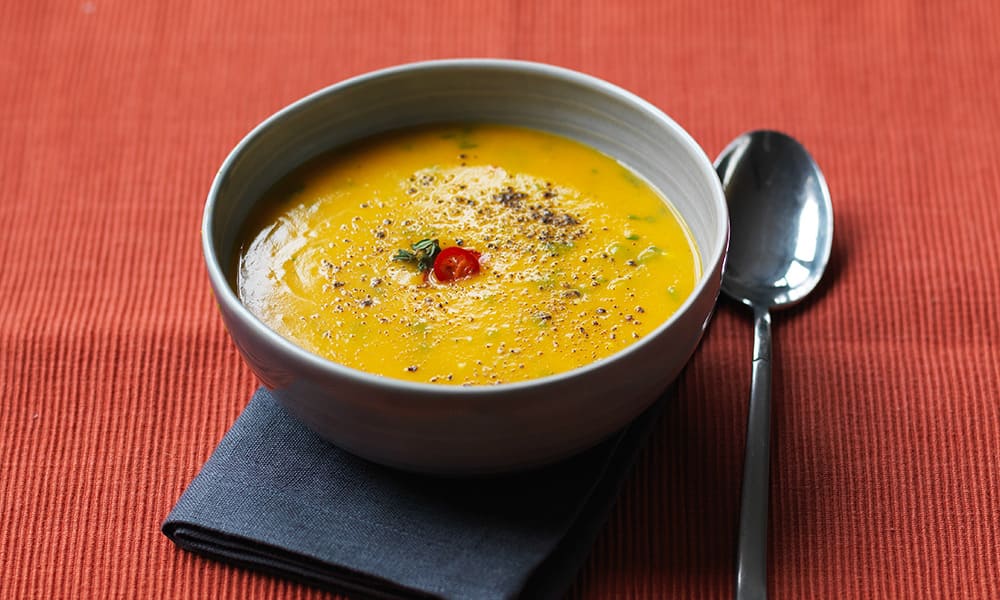 Ingredients
Peeled and deseeded butternut squash
Two teaspoons of unsalted butter
A finely chopped onion
Six cups of chicken stock
Nutmeg
Salt and ground pepper for seasoning
Cooking procedure
1. Carefully cut the butternut squash into equal chunks (approximately one inch).
2. Melt some butter using a cooking pot. Add the chopped onions and cook under medium heat for about eight minutes or until the onions turn translucent.
3. Pour in the squash chunks and stock, and then allow them to simmer over low heat. Continue to cook the mixture for about 20 minutes or until the squash tenderizes.
4. Using a slotted spoon, remove the cooked chunks and put them into a blender then puree.
5. Transfer the blended contents back to the pot. Stir to mix then add enough salt, pepper, and nutmeg to season.
Your creamless butternut soup is ready, and you can serve it alongside any meal of your choice.
2. Best butternut soup recipe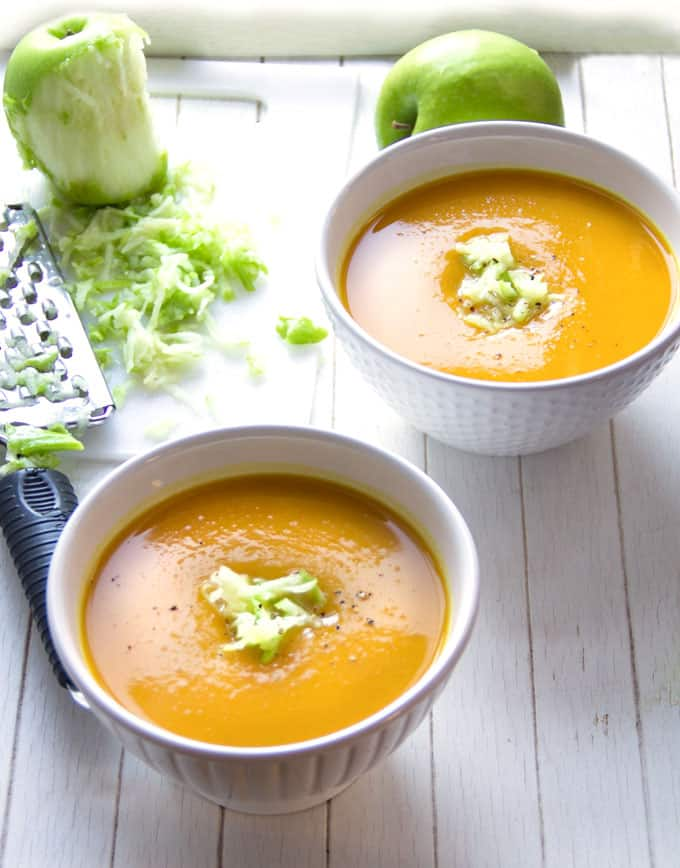 Ingredients
One and a half tablespoons of butter
A sliced onion
Two garlic cloves
Two thyme sprigs
A half butternut squash (unseeded, peeled, cut into cubes)
Four cups of chicken stock
A half cube of chicken bouillon
A pinch of ground cumin
A pinch of ground allspice
Salt and pepper
Cooking procedure
1. Put your butter in a saucepan and melt it over medium heat.
2. Add your garlic, onion, and thyme sprig into the hot butter. Cook the ingredients for about 5 minutes or until the onion softens.
3. Systematically, add your chicken stock and the squash, and then simmer the contents over low heat. Continue cooking for another 15 minutes or until the squash is tender.
4. Add the bouillon cube into the mixture and season with salt, cumin, allspice, and pepper. Mix and then switch off the cooker.
5. Transfer the cooked soup into the blender. Support its lid with your hands and then start some quick pulses. (To get the soup before making butternut puree). Pour the soup into a clean bowl. Repeat the procedure with the remaining ingredients.
Your butternut soup is ready, and you can serve it alongside chapatti, rice, or mashed potatoes.
3. Roasted butternut soup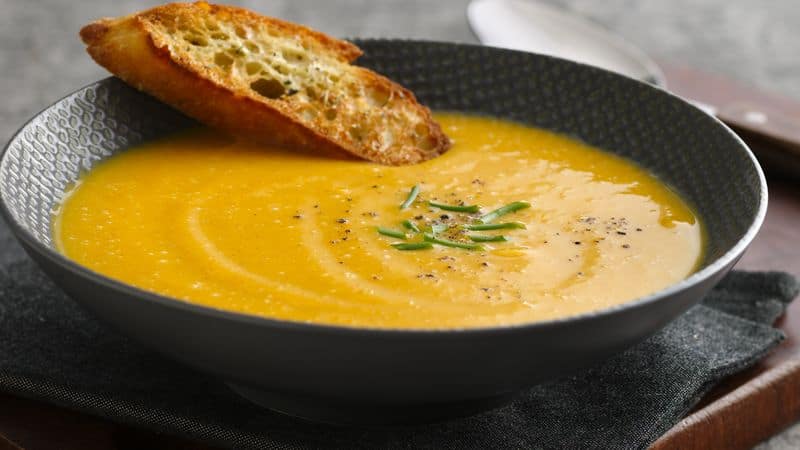 Ingredients
Unseeded butternut chunks (skinned)
Two teaspoons of olive oil
Two crushed garlic cloves
Salt and pepper to season
An onion
One vegetable or chicken stock
A ½ teaspoon of cinnamon
A cup of Greek yogurt (if necessary)
Coriander to garnish
Cooking procedure
1. First, heat the oven to a temperature of 200 degrees Celsius
2. Put your prepared butternut in a roasting tray of an oven and then sprinkle it with some olive oil, pepper, and salt.
3. Roast the butternut for around one and a half hours.
4. Separately, saute your onion and garlic in a cooking pot until they become brown. Pour in the roasted butternut, stock, and cinnamon and cover them. Simmer the mixture over low heat for around 15 minutes.
5. After that, transfer the roasted butternut mixture into a blender and pulse it until it is smooth.
6. Pour in your cream or yogurt into the smooth soup to flavor it.
Since your roast butternut soup is ready, you can garnish it with the fresh coriander and then serve it alongside crusty bread.
READ ALSO: 12 easy spaghetti and mince recipes South Africa
4. Easy butternut soup recipes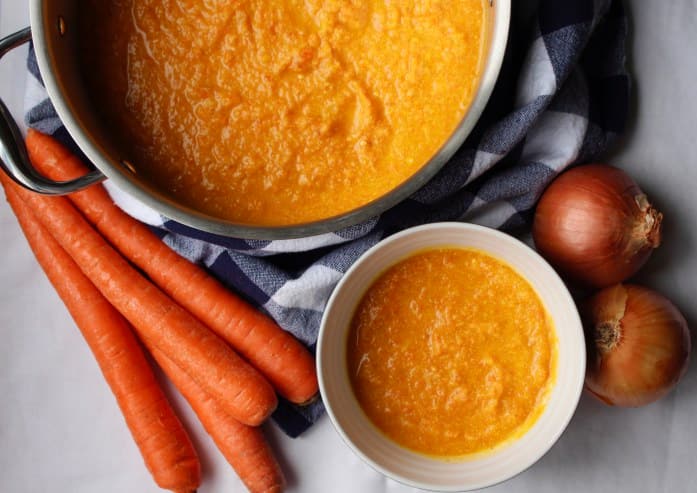 These are some of the most straightforward and affordable procedures you may need when you are preparing a quick soup depending on whether you need a spicy or a natural soup.
Method 1
Necessary ingredients
Pre-cut butternut squash
Desired vegetables
Dania to garnish
A pinch of sugar and some salt
Thick yogurt or cream
Cooking procedure
1. Combine all the ingredients for instance; vegetables sugar and salt.
2. Add some amount of water to cover the above mixture fully.
3. Allow the soup to boil, and then reduce the cooking heat, cover the saucepan, and simmer it for around 30 minutes or until the butternut squash softens.
4. Transfer the boiled squash mixture into a blender and puree until they smoothen.
5. Add your thick cream or yogurt to taste.
6. Using a slotted spoon or a wooden one, mix the blended contents to ensure that it is uniform. Remember to taste and season to obtain your desired taste.
7. Serve the butternut soup into the bowls garnished with Dania.
Method 2
Necessary ingredients
A tablespoon of olive oil
A pound of ground turkey
A diced onion
Two diced potatoes (roasted over the fire)
15 ounces of drained and rinsed kidney beans
15 ounces of drained and rinsed black beans
A chopped red pepper
Three minced garlic cloves
A tablespoon of chili powder
Two teaspoons of paprika
Two teaspoons of ground cumin
Two teaspoons of dried oregano
A pinch of kosher salt and ground pepper
Four cups of diced butternut squash
Cooking procedure
1. Heat olive oil in a skillet over medium to high heat.
2. Pour in the ground turkey and onions and cook for about 5 minutes or until the turkey browns. Ensure that the turkey is crumbled and then dry the excess fats.
3. Set the ground turkey mixture over a slow cooker. Add beans, tomatoes, garlic, peppers, oregano, paprika, cumin, and chili powder and mix.
4. Season the contents with enough pepper and salt. After that, add a layer of butternut squash (do not stir).
5. Cover the saucepan and cook over low heat for about 8 hours or 4 hours over high heat. Carefully, fold in the squash and stir the cilantro leaves. Serve your butternut soup while hot.
Method 3
Ingredients
Two tablespoons of olive oil
One finely chopped yellow onion
Two peeled and finely chopped carrots
Salt
A medium peeled and diced butternut squash
A peeled and diced sweet potato
Four cups of vegetable broth
Half a cup of coconut milk
A ½ teaspoon of garlic powder
A ¼ teaspoon of ground ginger
A ¼ teaspoon of curry powder
A 1/8 teaspoon of ground nutmeg
Cooking procedure
1. Pour the cooking oil in a pot and melt it over medium heat.
2. Pour in the chopped carrots and onions. Season the contents with salt, and then cook until the carrots soften. Add your spices and stir.
3. Carefully, add the butternut squash, diced sweet potatoes and the vegetable broth and then cover the pan using a lid.
4. Let the contents boil over medium heat. Reduce the cooking temperature and simmer until the vegetables soften.
5. Pulse the cooked contents in a blender until you get a smooth and thick puree.
6. Transfer the puree back into the pot and then add some coconut milk.
7. Cook while stirring for about 5 minutes. Switch off the cooker.
8. Your Butternut squash sweet potato soup is ready. Serve it in bowls.
5. Butternut soup with cream
Some people prefer their butternut soup with cream to make it even tastier. Below are the ingredients you need to make this mouthwatering soup.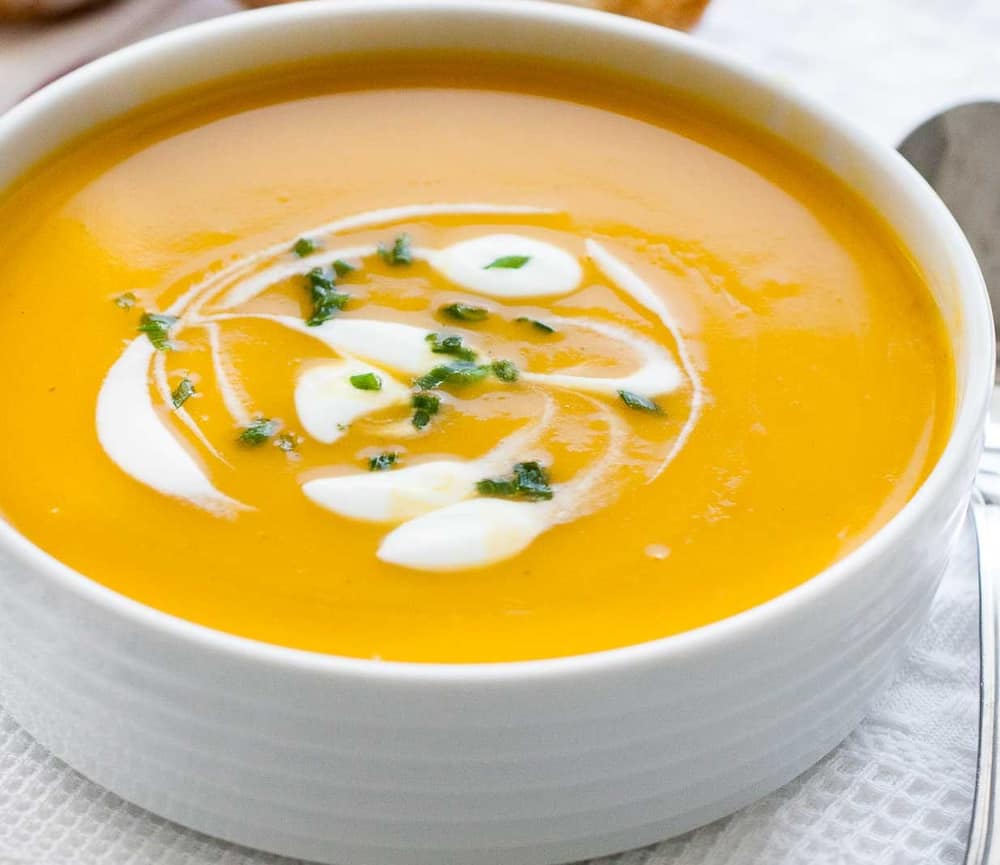 Ingredients
Two pounds of halved, peeled and deseeded butternut squash. Subdivide into inch pieces.
One and a half cups of diced onion
Two peeled and diced carrots
Chicken broth
Half teaspoon of salt
Two tablespoons of butter
A half cup of heavy or light cream
Some Sour cream to garnish
Cooking procedure
1. Put the butternut squash, carrots, onions, broth, and salt into a saucepan and cook them for a few minutes over medium heat.
2. Simmer the mixture and continue cooking (uncovered) for around 40 minutes or until the squash is tender.
3. Transfer the cooked mixture into a blender or a food processor with butter.
4. Using a wooden stick or a fork, whisk the cream into the puree.
5. Your Butternut soup with cream is ready; you can serve it in bowls alongside a dollop of sour cream, and alongside any solid dish.
READ ALSO: Best butternut soup recipe South Africa
Since butternuts are locally available and affordable, you should not worry about the quick stew to make for dinner. Explore the above recipes on how to make butternut soup without cream, roasted butternut soup, or creamy butternut soup to ensure that your family enjoys their butternut meals. Remember that, besides enjoying the dish, you will add some essential health nutrients and components into your body. Finally, eating healthy is your responsibility. You can also try other butternut recipes for health benefits.
READ ALSO:
7 healthy chicken fillet recipes
Banting chicken recipes
Source: Briefly News