Demi Leigh Nel Peters family: facts and pictures
Demi-Leigh Nel-Peters is a well-known South African model with far-reaching popularity across the globe. She is well-known and has made a name for herself as a celebrity. The beauty pageant arose to great fame after winning Miss Universe 2017, a competition that attracted several contestants from Western Cape. Given her success, it is hard to believe that Demi-Leigh comes from a split family, spending most of her early years with a step farther. However separated, Demi Leigh Nel Peters family remained intact in caring for her well-being, educational needs, and career ambitions.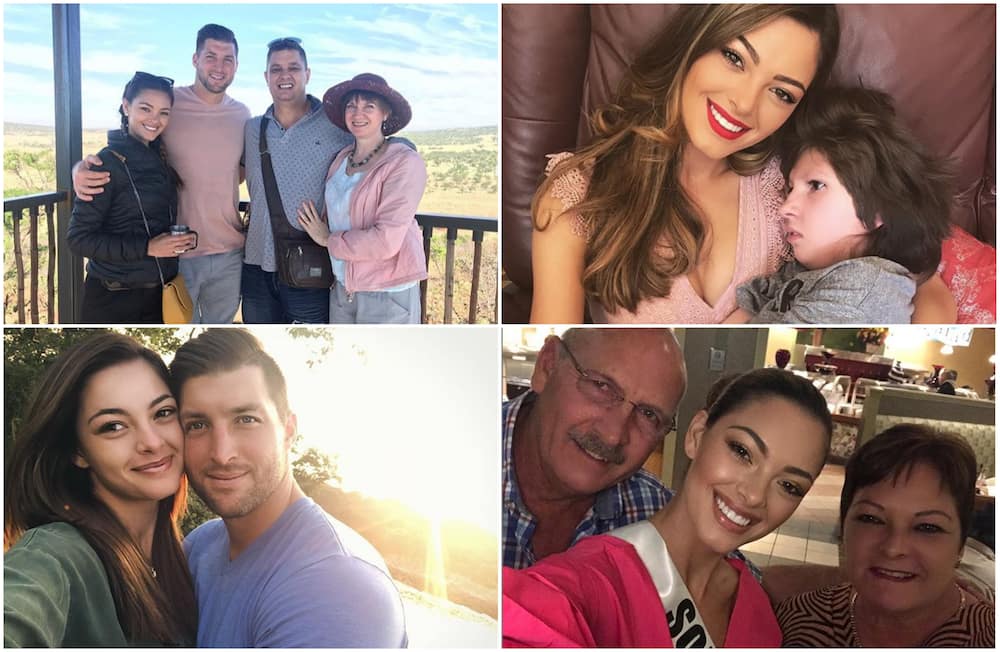 It is through self-determination that Demi-Leigh won the crown as Miss South Africa, further opening ways for her Miss Universe crown. Demi-Leigh fetches her motivation not only from close family and supportive parents but also from her mentally disabled half-sister, Franje, born without a cerebellum. Provided below are some of the intriguing leads and facts to Demi Leigh family story.
READ ALSO: 6 pics of Miss Universe, Mzansi's Demi-Leigh Nel-Peters' Thailand break
Demi Leigh Nel Peters parents
Demi-Leigh is a daughter to Anne-Marie Steenkamp and Bennie Peters, both of whom she proudly recognizes for their support in both her personal and career life. Her mother, Anne-Marie, is a talented interior designer and landscaper while her father, Peters, is a businessperson and owner of Potchefstroom-based Sunset Guesthouse in Northwest province SA.
Demi-Leigh recently made a hilarious joke about her family counting on her luck for receiving care from four parents. She perceives herself as an 'extremely blessed daughter' given that she received due care from both her biological parents even after they remarried.
Here are more images of Demi's family, including her half-sister.
Demi-Leigh is of a Cape Coloured origin and hails from Sedgefield, Western Cape, where she was born on the 28th of June, 1995. She later attended North-West University and majored in Business Management studies. The queen girl is fluent in both Afrikaans and English and shares irresistible modelling profile. At about 23 years of age, Demi Leigh started living in New York where she proceeded her pageantry career. The South African damsel measures a height of 1.71 m with a clear reflection of Hazel eyes and brown coloured hair.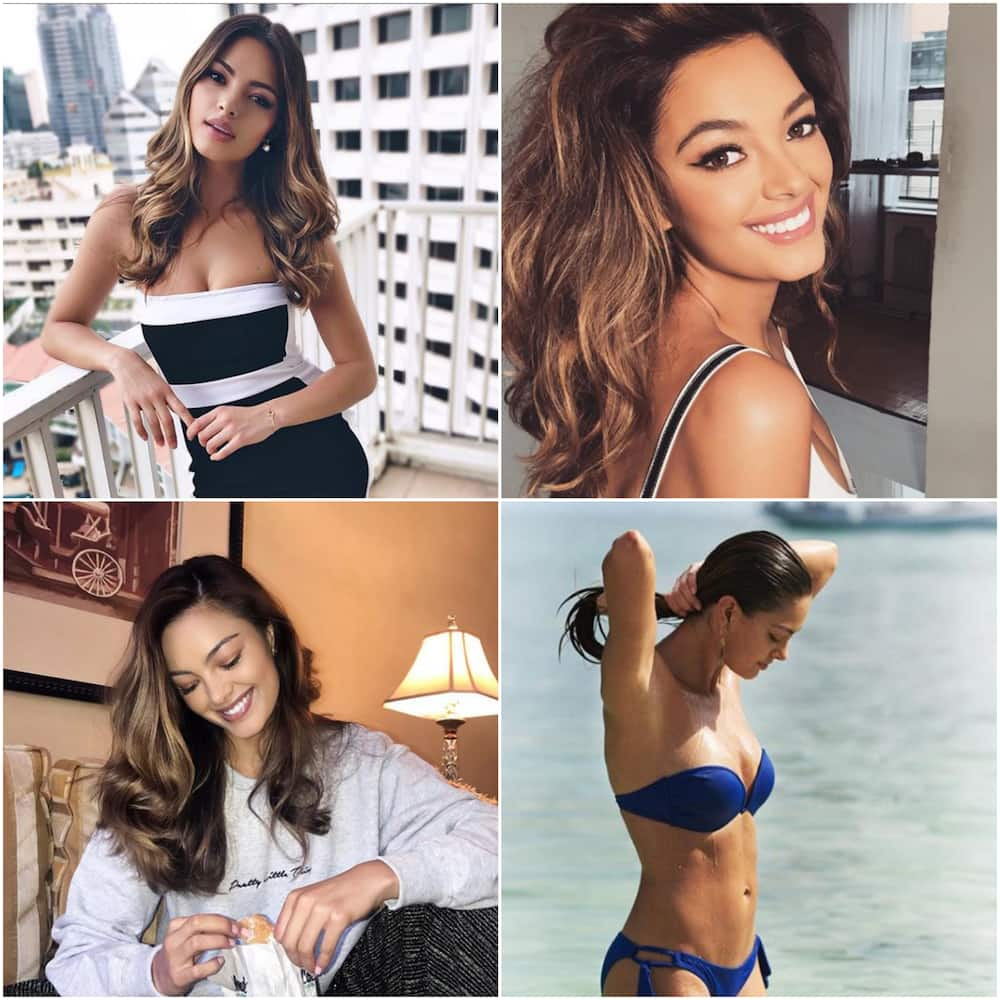 Her exposure to different leadership roles at a tender age sparkled her interest to become an entrepreneur, a dream she is still molding. Sources indicate that Demi-Leigh was in charge of her hostel and served as a student council president while in high school. Similarly, she served as the Deputy Junior Mayor in grade 11 at George City Council. Demi-Leigh is a believer in gender equality, and she is known for her equal pay advocacy statements. Demi-Leigh net worth now stands at $5 million that she has accumulated from her modelling career and roles as an ambassador to different brands.
READ ALSO: Is Miss Universe, Demi-Leigh Nel, dating an American football player?
Demi-Leigh Nel Peters boyfriend
Demi Leigh Nel Peters is currently dating Tim Tebow, an ex-American football quarterback in his early thirties. News about this privately kept relationship broke loose to ESPN's Pedro Gomez in an interview with the NFL football star held on July 14th, 2018. The couple now lives in New York where they are cherishing their intimate bond.
Demi Leigh Nel Peters family remains a strong pillar and a source of motivation in her life. She proudly recounts on her four parents as a part of her success, and we are eager to see more of her accomplishments in the near future.
READ ALSO:
Kwesta biography- age, hometown and family
Boity Thulo biography - age, relations, family and career
Trevor Noah biography facts - ethnicity, nationality, family, career and net worth
Who is Dwayne Johnson's wife Lauren Hashian? Her age, height, songs, movies, net worth, and pics
Who is Vin Diesel's wife Paloma Jiménez? Her age, movies and photos
Source: Briefly News