Best ISP providers in South Africa 2021: All you need to know
There are plenty of ISPs in South Africa that offer homes and businesses with internet services. However, only a few of these companies have managed to stand out in terms of providing quality. When it comes to efficiency, it is a known fact that not every company is able to offer this to the highest level. So, what are the best ISP providers in South Africa 2021?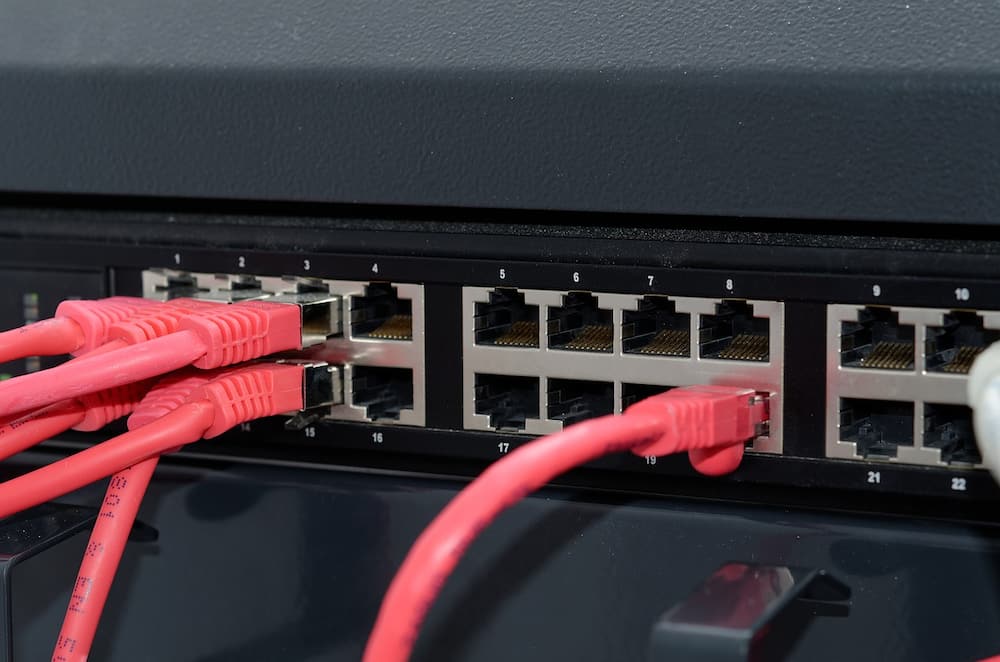 African countries are quickly embracing fast internet speed, and South Africa has not been left behind. Whether you want to download a high definition movie, keep your business running or stream live sport on your smart TV, this article will help you find the best ISP in South Africa.
Best internet service provider South Africa
As a consumer, it is really important for you to determine the various options you have with regards to choosing the best ISP in South Africa to avoid sub-standard performance.
Cool Ideas

This is one of the top internet providers South Africa has ever had. Cool Ideas ISP offers both home and business fibre services. The company has a very high rating of 4.46 due to their reliability. The company was started in 2011 and since then, it has met their customers expectations.
Cool Ideas is rated as the leading ISP provider for Netflix streaming. The service provider offers fibre services through various networks which include Mitsol, Vuma, Metrofibre among others. You can opt for any option that favors you and enjoy the package.
Supersonic
With download speeds of 23.377 Mbps, upload speeds of 19.679 Mbps and a latency speed of 23 ms, Supersonic is doing pretty well when service providers in South Africa are ranked. These speeds are significantly influenced by the fibre optic cables that this Internet service provider has incorporated.
After web-based speed test and mobile app tests, it gets a rating of 4.35 which is fairly good. True to its advertisement, this is an internet that works.
Home-connect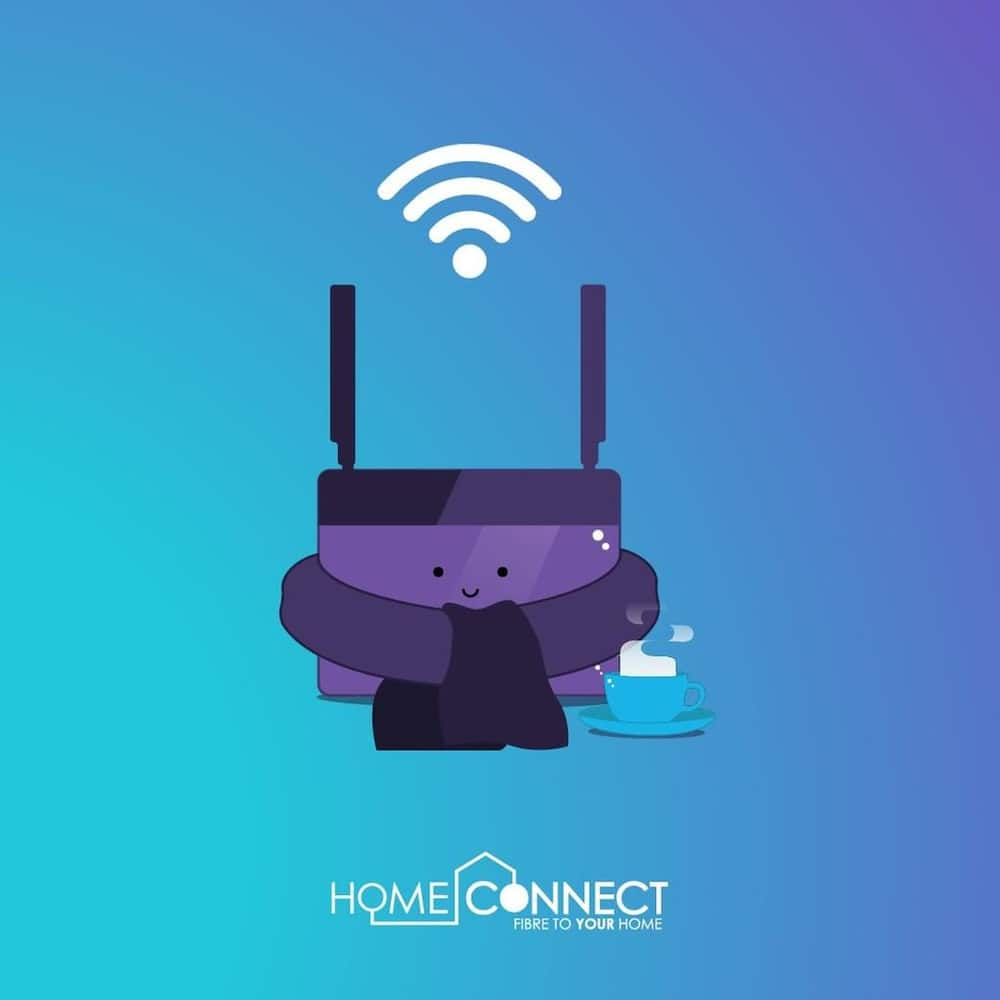 Home-connect has a customer review rating of 3.92. It boasts of offering fast internet speeds. The provider offers different fibre services including uncapped, unshaped, and buffer-free connectivity solutions, all of which are specific and in line with the provider's unique Fibre to the Home (FTTH) product suite.
Apart from delivering an expansive and reliable network, Home-connect takes pride in delivering exceptional customer service.
Vox Telecom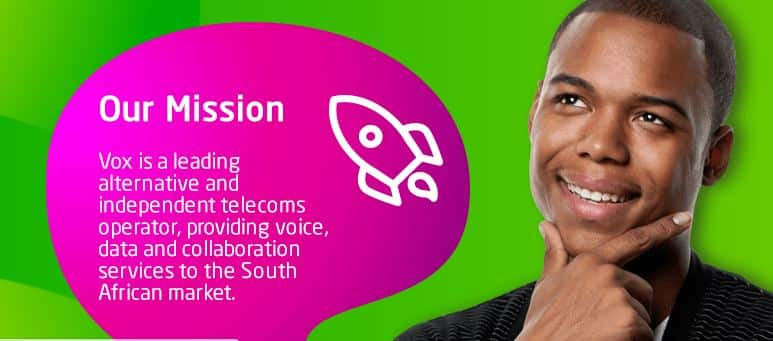 Vox is a leading ICT and telecoms operator in the country. If you need the best fibre ISP South Africa, then Vox is a good choice as it provides services for home users, SMEs, and even enterprises. Home user services include ADSL, mobile, wireless, WiFi, Satellite, voice, security, and email.
SMEs get services such as cloud computing, visual communication, backup, PBX, among many others. The company also offers PBX, cloud computing, security and many others for enterprises. It is rated 4.02 and it is among the best ISP in South Africa.
MTN
MTN makes it to the list of the best South African service providers with its 4.0 rating. MTN offers affordable, reliable and quick internet services. You can get both broadband and WiFi services depending on what you prefer.
MTN remains to be one of the best ISP providers because of the team of technicians that work round the clock to solve any forms of technical glitches that are likely to occur.
Axxess

If you are looking for great fibre deals, then Axxess has got you covered. Axxess features no contracts, does not have any credit checks, offers free VoIP calls to other users using Axxess voice numbers, and this is available countrywide. Axxess is rated 3.73 on average. This clearly shows it can be a good shot when you are considering an excellent ISP in South Africa.
Founded in 1997 by Franco Barbalich, the company has grown over the years to provide the best services and even managed to win Internet Service Provider of the Year Award in both 2008 and 2009. They provide ADSL and VDSL internet, fibre internet, mobile internet, website hosting, and voice services.
Axxess offers a wide range of capped and uncapped DSL services that a user can choose from depending on their needs.
Afrihost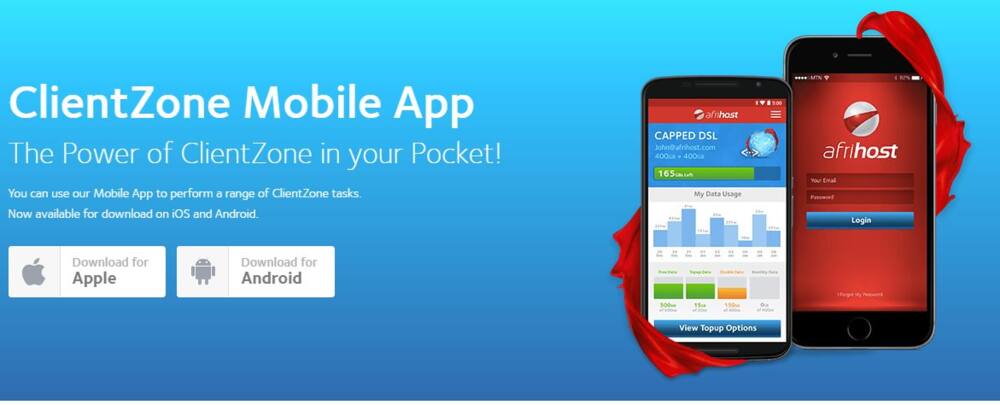 Afrihost also does not include any contracts, but they provide a double back money guarantee. They have been in the industry for 20 years now, offering different services such as fibre, LTE fixed wireless, mobile, ADSL and VDSL, hosting, domain, internet marketing, and many other services. The company is basically a one-stop-shop. They are rated at number 4 with 3/5 stars in the ADSL and Fibre ISP ratings.
Regarding customer service, you shouldn't worry because Afrihost is an award-winning company in matters reliability.
Cybersmart

When talking about uncapped internet South Africa, then Cybersmart is one of the names that must be mentioned. It is the cheapest ADSL in the country, a reason why it is preferred by most clients. Cybersmart offers services are such as broadband, hosting, and cloud. Their uncapped ADSL services start from just R195, and they also have uncapped hosting, shared hosting, and ADSL add-ons.
Cell C
With a rating of 3.53, Cell C is an excellent option for anyone looking to find good internet speeds. Cell C takes pride in first speeds that can go up to 1GBps. It is, therefore, convenient for gaming and streaming. It is affordable too. Reach out for the connection in your home or office.
Webafrica
Webafrica ISP was designed to make it easier for people to access the internet. The good thing about this company is that you are only required to enter the street you live in, and then you will be shown the fastest available internet at your property - it is that simple. Webafrica offers Fasterfast fibre, racy-fast LTE at home, as well as the old school ADSL.
Their starting fee is R454 per month for the Fasterfast fibre, R219 per month for the Racy-fast LTE at home, and R219 per month for the Flying-fast LTE on the run. The old school ADSL starts at R39 per month. The company is ranked number 6 in the ADSL and fibre ISP ratings with 3/5 stars.
MWEB
Ranked favourably in the ADSL and fibre ISP ratings, it also gets 3.03, when the mobile app and web-based speeds are considered. This makes MWEB another great option you can explore if you are looking for a good ISP in the country. The company offers connectivity on fibre, LTE, and ADSL. Their products include web hosting, Microsoft Home Office, Showmax, AVG antivirus, and premium mailbox.
Internet Solutions
Internet Solutions has operations all over the continent. They provide cloud and internet services as well as a variety of data centers to aid organisation growth. Ranked at number 8 in the ADSL and fibre ISP ratings, the company has managed to stay on track by providing quality services to their customers, which has made them a household name.
Telkom Internet

Telkom is ranked among the go-to service providers in the ADSL and fibre ISP ratings thanks to the excellent services it provides to its customers. When speeds are considered, it gets a rating of 2.60. Among the services that this company provides are internet services, data, and calling services.
XDSL

XDSL is another highly ranked ISP in South Africa that provides great services. The company is ranked number one in the ADSL speed test ranking South Africa, and among the services they provide, there are internet and connectivity, data center and cloud solutions, and telephony/VOIP.
Vodacom
Vodacom Fibre provides ultra-fast internet, which comes with an added benefit of a voice line. If you are looking for an ISP convenient for fast downloads, gaming, and streaming videos, this is the choice for you. It also provides an option to connect multiple devices to the internet at the same time.
Vodacom also provides 5G (fifth-generation wireless technology), the latest cellular data network. This network is engineered to improve speed and responsiveness. By default, 5G will reach peak speeds higher than 1Gbps, but basic 4G works at a maximum speed of only 150Mbps. In comparison, 4G EVO (a later, faster version of 4G) can reach up to 500Mbps depending on device capability and the number of carriers deployed.
Neotel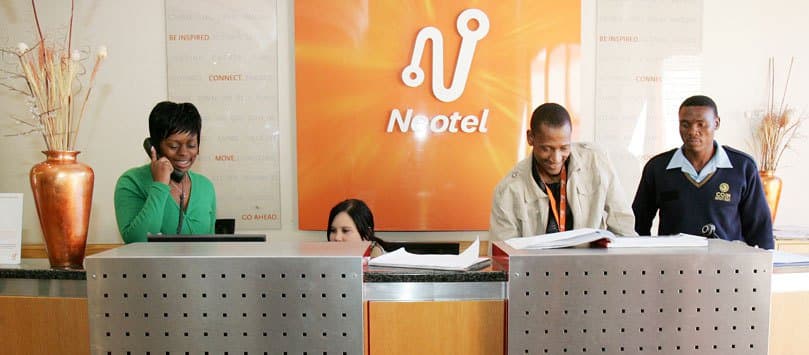 Neotel was previously known as SNO Telecommunications and is the second-largest operator for fixed-line telecommunication services in South Africa. NeoBroadband Wireless was once voted as South Africa's Best Fixed Broadband Service. The Company provides both businesses and individuals with reliable Internet access through flexible solutions.
The Company offers bundle services up to 300GB and a low contention ratio of 1:25, ensuring that clients enjoy ample internet.
In the end, the service provider can give you everything you prefer. Did you find the list of the best ISP providers in South Africa 2021 useful? In your opinion, which of the agencies do you find the most reputable? Feel free to leave your thoughts in the comments section below.
READ ALSO: How to connect DSTV extra view cables 2021
Briefly.co.za recently published an article on How to connect DSTV extra view cables 2021. Digital Satellite Television, commonly famous as DSTV, is a television giant not only in South Africa but also in other states across Africa. Since its inception in 1995, the television company has steadily grown an overwhelming audience, particularly in Sub-Saharan Africa.
The multi-choice television service mainly provides general entertainment, movies, sports, culture and lifestyle, documentaries, news, commerce, religion, children, and several other consumer channel programs with a cutting edge broadcast.
Source: Briefly News