10 Best AKA Songs with Videos
Don't you know AKA albums and songs? Kiernan Jarryd Forbes, also known as AKA is one of the top rappers in South Africa today. He is also referred to as "Supa Mega". Since coming onto the scene in 2011 with his debut album entitled Altar Ego, he has proven that he is here to stay. Apart from releasing huge bangers that are heard all over the world from South Africa to the United States, all his albums are certified either gold or platinum by the Recording Industry of South Africa (RISA) which shows just how popular his music is.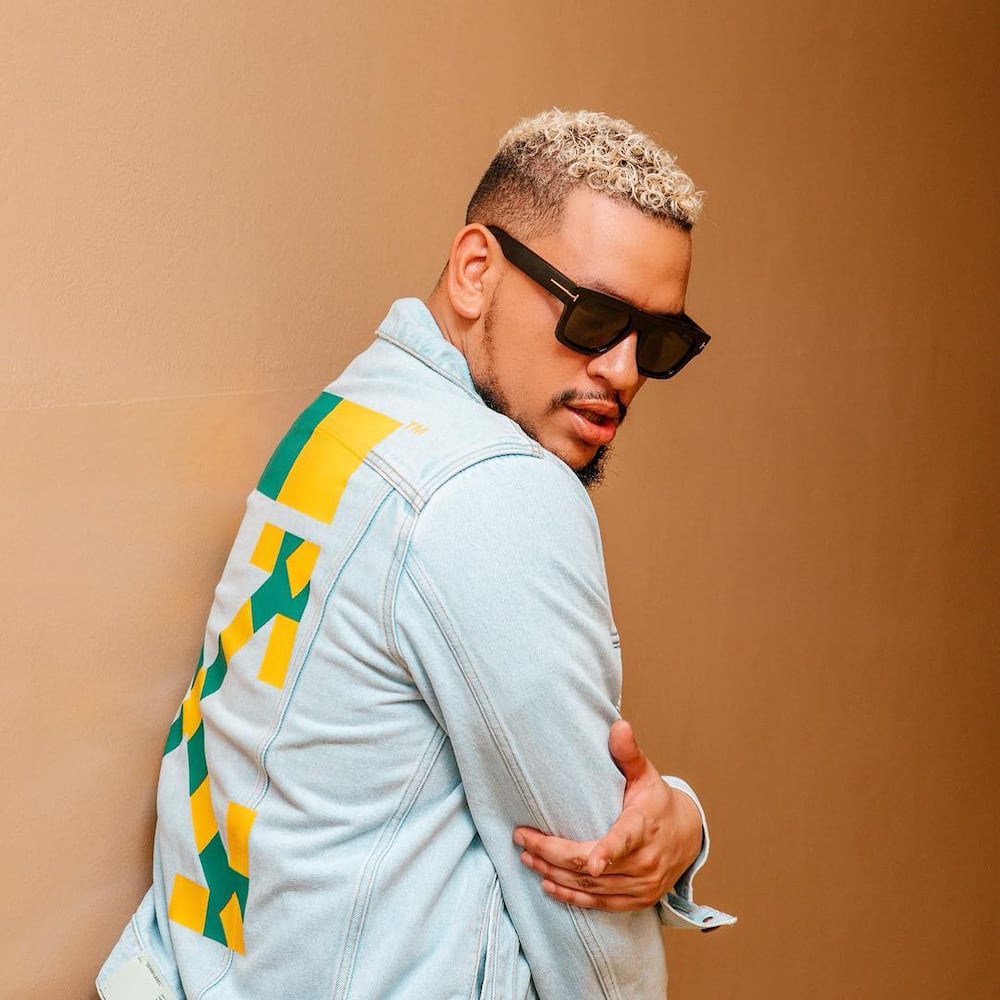 To celebrate him, we have compiled a list where we count down the 10 best AKA songs ever with videos. The list is not in any particular order of ranking, just the 10 we love best.
AKA rapper awards for his songs
AKA has also won multiple awards including "Best Street Urban Music Album" and "Male Artist of the Year" at the 18th South African Music Awards (SAMA) as well as "Best Dressed man" at the GQ Awards. Some of his other several awards are covered below.
AKA best songs
1. Congratulate – AKA
This song was the introduction of AKA to audiences outside of South Africa. It was featured on his second album released in 2014 entitled Levels. It is a song about making it in life despite all the odds and living to celebrate your success. The song was also a commercial success, and it reached number 1 on the South African iTunes charts and received heavy airplay on the radio stations.
This music video won Most Gifted Hip-Hop and received nominations in the categories of Most Gifted Southern and Most Gifted Video of the Year at the 2014 Channel O Music Video Awards.
2. Run Jozi (Godly) – AKA feat. K.O.
This song is also featured on AKA's second album Levels. It features rapper KO who is known for his hit song Caracara with Kid X. The song is about feeling like a king in your hometown, in this case the city Johannesburg (also referred to as Jozi by the locals). The video features expensive Mercedes and Lamborghini cars which only makes us highly curious regarding AKA net worth. In the black and white video, the rappers are also seen wearing expensive clothes and driving the expensive vehicles around Johannesburg. The video was certified gold by the Recording Industry of South Africa (RISA) and helped him win the award for Most Valuable Artist at the 4th South African Hip-Hop Awards.
AKA and Cassper Nyovest beef
3. Composure – AKA
This song was released during the period when the AKA and Cassper Nyovest beef was getting heated. This song was his response to Cassper Nyovest song Beef. The song is completely ruthless, addressing the beef between AKA and Cassper Nyovest with AKA stating that Cassper is not as successful as him, and that he does not have his level of experience.
The catchy chorus is also directed at Cassper, telling him to know himself. It also addresses those that have been caught up in the middle of the controversy such as fellow South African rapper Riky Rick who was associated with both of them at the time. The video was shot in a studio, with only AKA appearing, who wearing a large T-shirt and gold grills in his teeth. The AKA and Cassper beef still remains yet to see a definite resolution.
AKA Touch My Blood hit
4. Jika – AKA feat. Yanga Chief
This is the latest AKA song to get a video in 2019. It features Yanga Chief. The song's title Jika is a Zulu phrase meaning "to turn". It is therefore a dance song. AKA himself performs the Thuso Phala dance at some point in the light-hearted video.
The song is from his latest album entitled Touch My Blood.
READALSO: AKA slams tweep for claiming Nasty C is a better rapper
5. The Saga – AKA feat. Anatii
This song was the one that had audiences demanding the collaborative album between AKA and Anatii, who also goes by the name "Sexy Chubby". It was first released on Anatii's album Artiifact. When the two artists finally gave the fans what they wanted in the form of a joint album, the song was included as one of the tracks on the projects. The joint album, released in 2017, was called Be Careful What You Wish For.
The song won the award for Best Collaboration and Video of the Year at the 4th South African Hip-Hop Awards. It contains the very creative line "done with the rands and nairas, trying to lose pounds, yeah I be in the gym working out" which is a reference to the Anatii song Rands and Nairas remix by Emmy Gee featuring Ice Prince, Cassper Nyovest, Phyno, Anatii, DJ Dimplez and Ab Crazy as well as Anatii's weight loss preceding the song's release.
The lyrics are mostly the two rappers boasting about their beautiful women and riches such as owning Mercedes Benz and clothing from luxury brands Balmain and Yves Saint Laurent. These lyrics are also reflected in the video, with the rappers wearing expensive clothing, appearances from gorgeous video vixens, expensive champagne and jewellery. This includes large chains and sets of grills with diamonds, which also make us speculate further about Anatii and AKA net worth.
6. Fela in Versace – AKA feat. Kiddominant
This track is from his latest album entitled Touch My Blood. It features the Nigerian artiste Kiddominant, a talented producer who has produced hits for well-known artistes including Davido, Orezi and Mr. Eazi. The video is very flashy, with all participants seen wearing designer brand Versace in a large mansion. Some of them even burn the expensive clothes! Like in the Jika video, AKA also dances in this one, this time doing the moonwalking dance made famous by the king of pop Michael Jackson.
AKA is seen covering himself in the Nigerian flag to show his love for the country, which is also the birth place of Fela Kuti, the inspiration behind the song. He also shows his admiration for Nelson Mandela with the line "Mandela in a 'Rrari", a reference to the Ferrari make of sports cars which is also featured in the video!
Watching this video always makes us ask again, what is AKA net worth?
7. The World Is Yours – AKA
The video is very beautiful and breath-taking. It was filmed in Phuket, Thailand when AKA was on holiday living the good life with his then girlfriend Bonang Matheba who appears in the video looking stunning as ever. It is also featured on his album Touch My Blood and has an infectious beat that makes one want to dance. In the song, he speaks of how his life has changed, dealing with the paparazzi while in a relationship with Bonang Matheba and how he was confident he would return to the top just as he did. The Recording Industry of South Africa has certified the song three times platinum.
READ ALSO: 10 best Kwesta songs so far
8. Baddest – AKA feat. Burna Boy, Khuli Chana and Yanga
A mega banger featuring the talented Burna Boy and Khuli Chana accompanied again by Yanga who was also on the previously mentioned track Jika. It is a modern love song about being a team that works well together. The video features beautiful video vixens and AKA wearing his usual gold grills. The song won the awards for Best Collaboration and Best Hit Single at the 15th Metro FM Music Awards.
The track was so polular that a remix was released later by AKA featuring Fifi Coooper, Rouge, Moozlie & Gigi Lamayne.
9. All Eyes On Me – AKA feat. Burna Boy, Da L.E.S. and JR
An even bigger hit within the African continent also featuring Burna Boy, this song was featured on the AKA album Levels. The opening by Burna Boy is very catchy, as is the beat. The video features AKA's collaborators, friends and several women having fun at a pool party at a large mansion. At this point, we may also find ourselves wondering what Burna Boy net worth is.
The song is about commanding attention wherever you go especially through your clothing. Everyone in the video is very well dressed, with AKA wearing a flashy gold chain to show his point very clearly. It was nominated for Video of the Year at the 4th South African Hip-Hop Awards, but lost to The Sage, another AKA song! That just proves once and for all that his only competition is himself.
10. Victory Lap – AKA
This song is among some of AKA's very first hits. It is very important for those who want to see how far he has come as a rapper and person. His fashion sense has not become as refined as it is now, but the talent is there. It came out in 2010 and was featured on the very first AKA album entitled Altar Ego. It was surely a sign of things to come. Like some of his later videos, it featured him showing off his dance moves inspired by the late Michael Jackson. It won Channel O's Most Gifted Hip-Hop Video at the 7th annual Channel O Music Video Awards in 2011.
It is clear that AKA is not only one of the biggest, but one of the most talented rappers in Africa right now, and he does not show any signs of leaving that position. Furthermore, he is also business savvy, with current endorsements of the multimillion rand Powerball lottery. If you're interested in keeping up with the latest from him, follow him on his Twitter and Instagram accounts. We cannot wait to see what he has next for us up his sleeves.
READ ALSO: When will it end? AKA throws shade at Cassper Nyovest once again
Source: Briefly News