How safe is Airbnb South Africa? Host and guests protection
With the operations of Airbnb South Africa, there are lots of apprehensions from both property owners and travellers. To this effect, questions such as "Is Airbnb safe for hosts?", "Is Airbnb safe for renters?", "Is it safe to pay on Airbnb?" are some of the concerns that have been raised so far. Therefore, as you read this article, you can rest assured of answers to all these questions and much more so that you would be able to determine for yourself whether Airbnb South Africa is really safe or not.
PAY ATTENTION: Click "See First" under the "Following" tab to see Briefly News on your News Feed!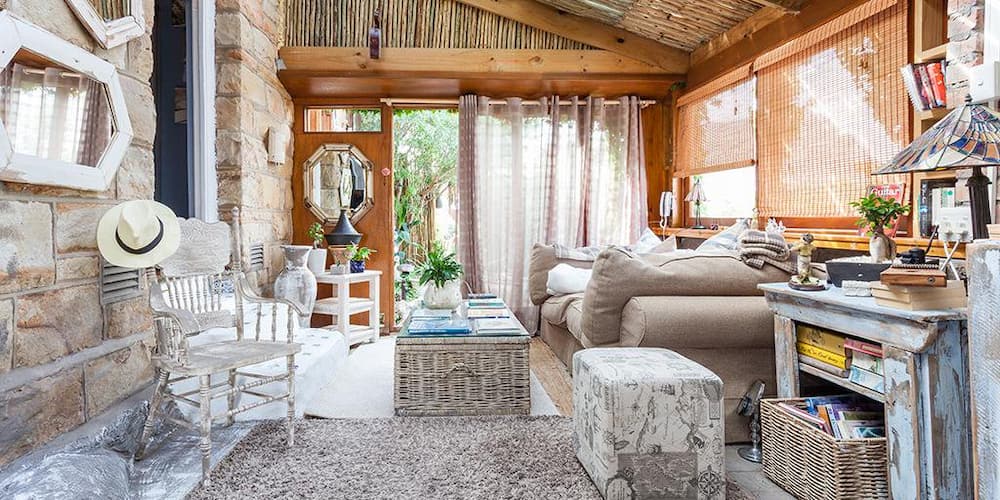 Over time, Airbnb's platform has become a significant avenue through which some South African property owners make extra income. With accessibility through their websites and mobile apps, travellers who desire to enjoy unique experiences in local homes beyond tourist hotspots are able to rent local homes. Then, in the process, the property owners enjoy a percentage share of the total amount paid by the renters.
What is Airbnb South Africa?
When you hear of Uber, what comes to your mind will be a transportation network company, and when you hear of Takealot, the next thing that probably would think of is an eCommerce store. Also, Airbnb South Africa is an online marketplace and hospitality service platform that grants members the opportunity to arrange or offer lodging, primarily homestays, or tourism experiences.
However, the terms of service published on their official website emphasise that as hosts list their apartments on the platforms, they must ensure that accommodation will not breach standing agreements that they have with any third parties. These third parties may include condominiums, homeowners' associations and so on. Then, they must comply with whatever laws that apply in their zone as well as other rules and regulations.
Enjoy reading our stories? Download the BRIEFLY NEWS app on Google Play now and stay up-to-date with major South African news!
Is Airbnb safe for renters?
As much as possible, the service provider tries to ensure the safety of any traveller who uses any property listed on their websites. Part of the measures that they have put on the ground, as published on their website, is that they make sure that they score every reservation for risk before such is confirmed. With their predictive analytics and machine learning, they try to evaluate various signals that can help them to flag and investigate activities that may look suspicious before they happen.
Then, for anyone who asks for it, they give out a free smoke and carbon monoxide detector to homes while they also encourage hosts to notify guests with any important information that may be of help to them in their locality. With those being said, as a traveller, some safety precautions are usually advised to follow. For instance, since the Airbnb website allows for filters, that should help you to narrow down the exact kind of property that you want.
Airbnb protection for guests
You will agree that no matter the safety precautions that Airbnb puts in place to ensure the safety of guests, they cannot be 100% effective. This is why, as a renter, you should bear certain things in mind to help you stay safe when you rent through this platform.
It is advisable that you carry out a detailed analysis of an apartment's photos and not just rely on the descriptions that are written alone. This will help you to pick some useful and sensitive information that will help you to make an informed decision. However, remember that the photos could be manipulative, so, your sense of judgement should not be based on that alone.
Before you eventually book an apartment, try to check the reviews. The positive comments, high ratings and superhost status that guests leave on the platform can help you to determine if living space is safe for you or not.
Get to know your host before you book his or her home. At least, with Airbnb's secure messaging tool, you can chat up your prospective host, get to know him or her more and also request more pictures of the facility that you are booking. Also, you could check his or her social media profile to get a feel of his or her personality and all that.
Preferably, stay in an Airbnb home where your family members or friends have stayed before. Then, if possible, prefer to rent an entire apartment or share a place with other travellers.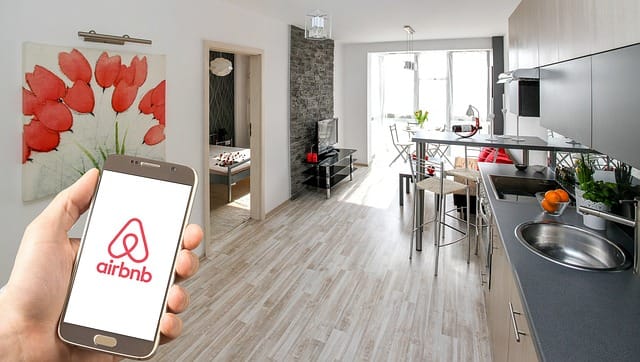 Is Airbnb safe for hosts?
Although not rampant, there have been a few cases of robbery or theft ensuing from Airbnb. Then, there are also possibilities that a traveller could damage the living space during his or her stay, and besides, a host could end up facing legal issues in case the traveller gets injured, or some bad occurrences happen. These are some of the concerns that stir up fears in the hearts of some hosts.
This is why, as a host, it is usually encouraged that you ask for the necessary verified means of identification from the traveller before the accommodation is eventually booked. This means of identification, according to Airbnb, should be a government-issued ID (driver's license or passport). Then, with their secure messaging tool, hosts and renters can stay connected, and they also have the privilege of asking themselves pertinent questions that concern the safety of each party.
Is it safe to pay on Airbnb?
When making payments, to Airbnb, offline or cash payments are a violation of their terms of service, and it can result in the removal of a user's account from their platform. Also, they do not encourage off-site payments because it can put you at risk of fraud as well as other security issues. This is why, to guarantee the safety of a renter's account and also avoid scam, Airbnb reiterates that all payments must be made via their online platforms.
On no account is a renter permitted to wire money or pay anyone directly. Then, as part of the measures that they have put in place to safeguard renters' account safety, the company requires multi-factor authentication anytime there is a login attempt from a new phone or computer. And once a change is made, account alerts are usually sent to owners to ensure that the person affected the change.
Airbnb South Africa is a good consideration for any traveller who desires to have a new cultural experience without needing to pay so much like that of hotels. It also saves you from those strict check-in and check-out hours while you enjoy accommodations that make you feel as if you were home. But then, because of the horrible experiences encountered by hosts and guests, there have been concerns as to whether Airbnb is safe to use or not. With the precautionary measures that have been discussed so far, the risk of dealing with a total stranger would have been reduced.
Source: Briefly News