Maps Maponyane biography: age, wife, new girlfriend, mother, father, house and Instagram
Maps Maponyane is a well-recognized public figure in the South African entertainment industry. Masego first came to the limelight as a model, but he pursued other careers, including TV hosting, acting, fashion, and writing, among other business ventures. Among his many achievements include being named the Sexiest Man of the Year by Cosmopolitan Magazine.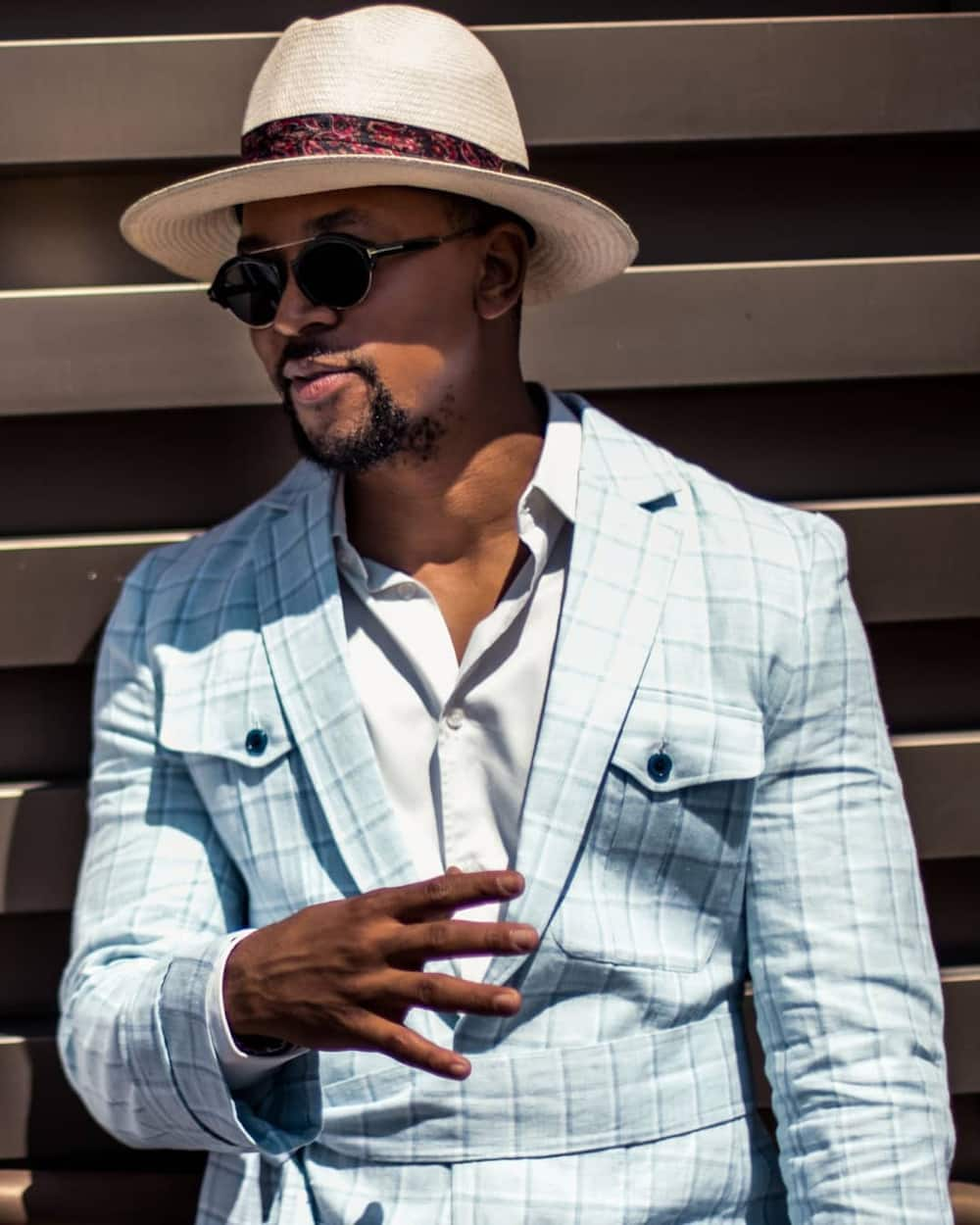 Who is Maps Maponyane? For a start, his real name is Masego Maponyane. Originally from Soweto, a town adjacent to Johannesburg in Gauteng, there is more to this Mzansi celebrity other than his good looks.
Maps Maponyane biography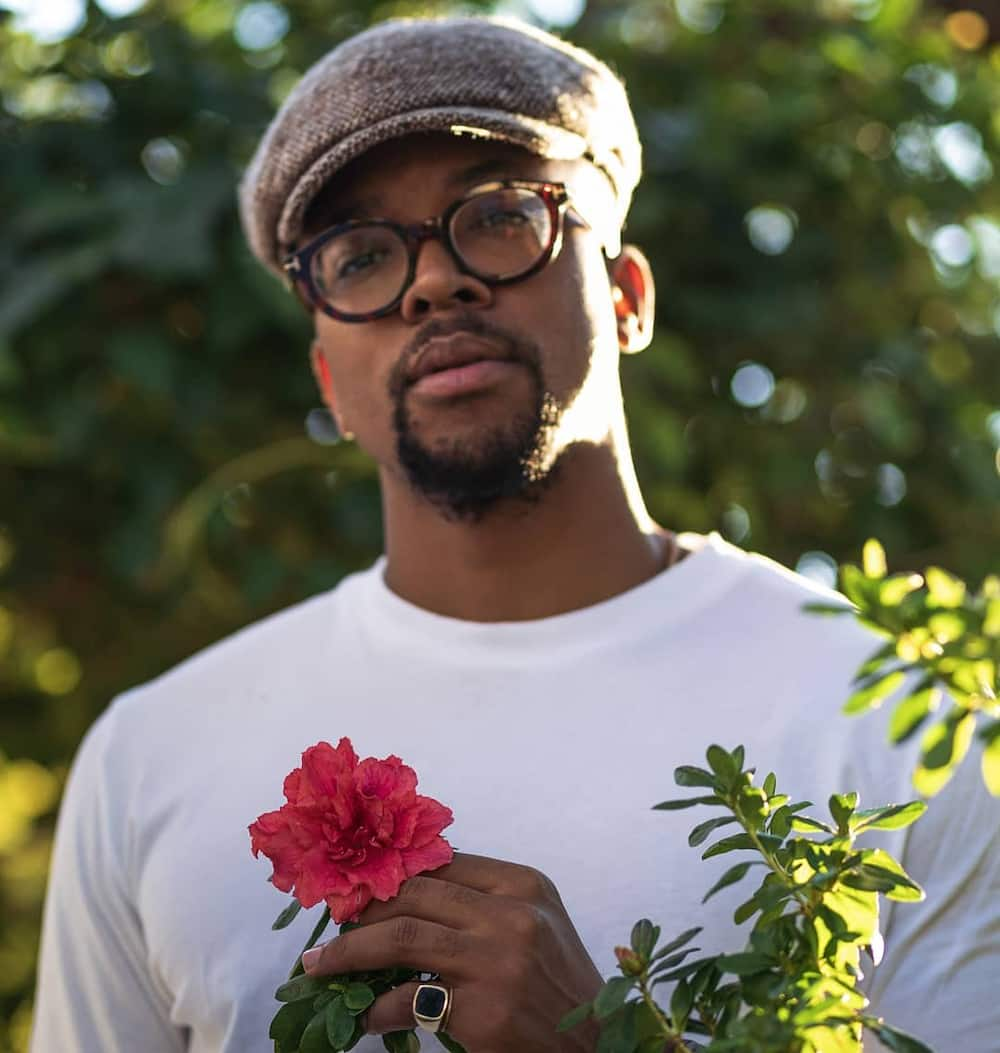 How old is Maps Maponyane? Here are some interesting facts about Maps, including his real name, age, early life, family, and career journey.
Maps Maponyane profile
Birth date: March 16th, 1990
Birth name: Masego Maponyane
Place of birth: Soweto, Gauteng
Maps Maponyane age: 29 years
Stage name: Maps Maponyane
Profession: Actor, TV personality, model, performing artist, speaker, fashion/style designer, voice over artist, creative consultant, entrepreneur, and philanthropist.
Maps Maponyane Instagram: mmaponyane
Maps Maponyane Twitter: @MapsMaponyane
Maps Maponyane Facebook: @MapsVII
On Instagram, Masego has a following of over 900k. He follows less than 700 people to date, a perfect celebrity ratio of followers and following. He also has close to 3k posts, therefore you can stalk his page and come up with a story about Mr. Maponyane using his pictures.
READ ALSO: Hottest photos of Pulane Lenkoe that show that she is just as stunning with her clothes on
Maps Maponyane family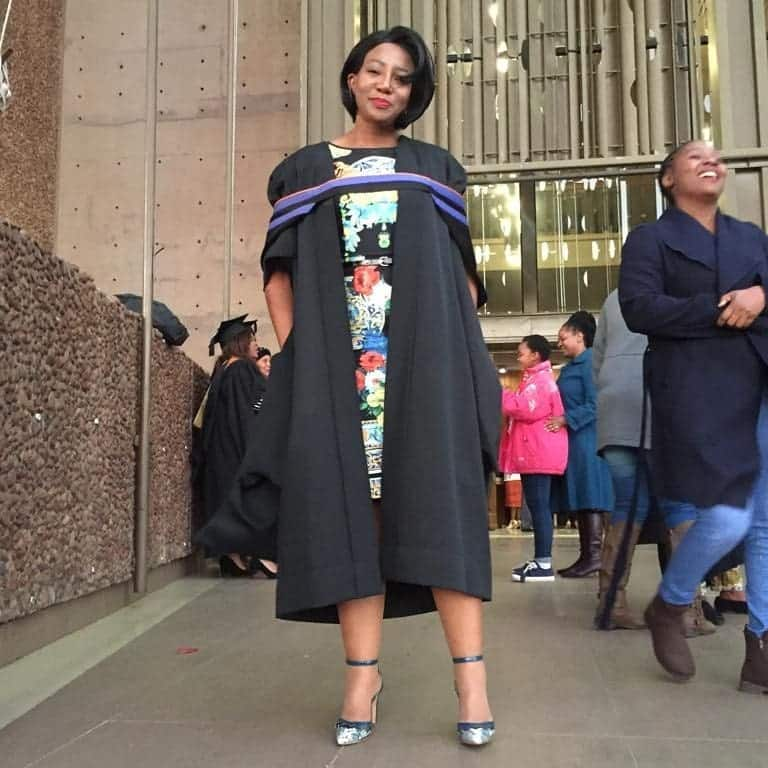 Maps Maponyane father, Marks Maponyane, was a footballer playing for Kaizer Chiefs where he was the top scorer. Maps mother, Sylvia Maponyane, is someone he is super proud of. In 2018, she graduated for the fourth time, and the celebrity could not contain his excitement as he took to his Instagram to celebrate this notable moment. Maps Maponyane shared a picture of his mother in her graduation gown alongside a sweet caption.
Maps brother Katlego Maponyane is a prominent snowboarder and was even part of a team of seven chosen in 1992 to be part of the country's Up Series. Katlego is the eldest son.
Maps Maponyane education qualifications
Masego attended St John's College for his secondary education that he completed in 2008 and then joined the Wits University in 2010. Maponyane pursued a degree in Bachelor of Arts in Media, French, English, and International Human Rights, and he graduated in 2012.
Maps Maponyane career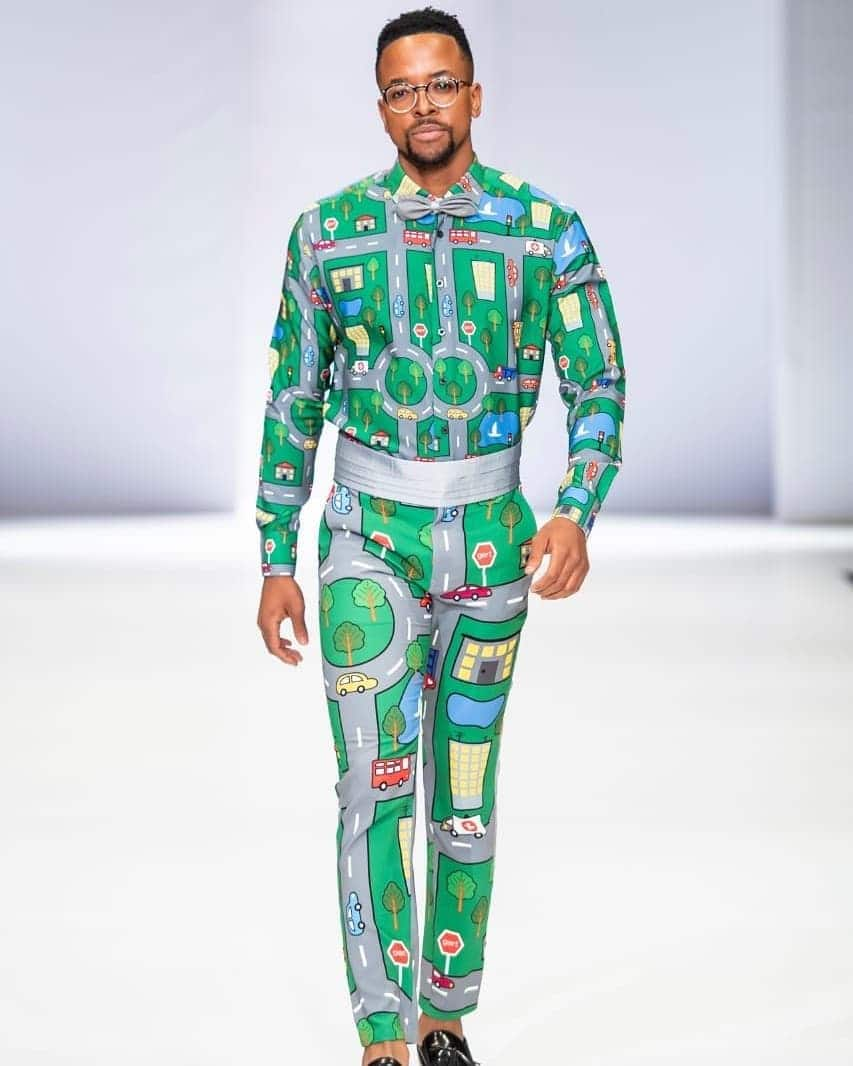 At the tender age of twelve, young Masego charmed football spectators by his expertise in handling the ball during the local football contests. This was no shock, being the son of a famous footballer. Because of this, many expected that he would grow up to be a renowned footballer just like his father. Nevertheless, Maps decided to take a different career path when he started as an MC at the age of 16.
Mr Maponyane began his modelling career back in 2009 by attending modelling and acting auditions. While working as the assistant of Lucilla Booyzen, originator of SA Fashion Week, Maps landed his first modelling gig. This was first of the many modelling jobs that he did and was later chosen to do a supporting role in the second season of Rockville (2014), a South African television drama series.
Later on, Masego began his acting occupation, and in 2015, he landed a leading role on The Real Jozi A-Lusters, a comedy series. Maps Maponyane and Nomzamo were the co-stars in Tell Me Sweet Something, a favourite South African movie.
Other than being on TV for acting, modeling, or presenting, Masego is a director in a number of firms including J.Laurence, GM & Ahrens, Tuta-Me, and NicheStream. He is Investec Private Bank's brand ambassador, as well as the CEO of Mentorfeed.
In his career, Masego has received several accolades including 2011 GQ's Best Dressed Man, and in 2013, he was listed as Cosmopolitan Magazine's Sexiest Man in South Africa.
Maps Maponyane and Nomzamo Mbatha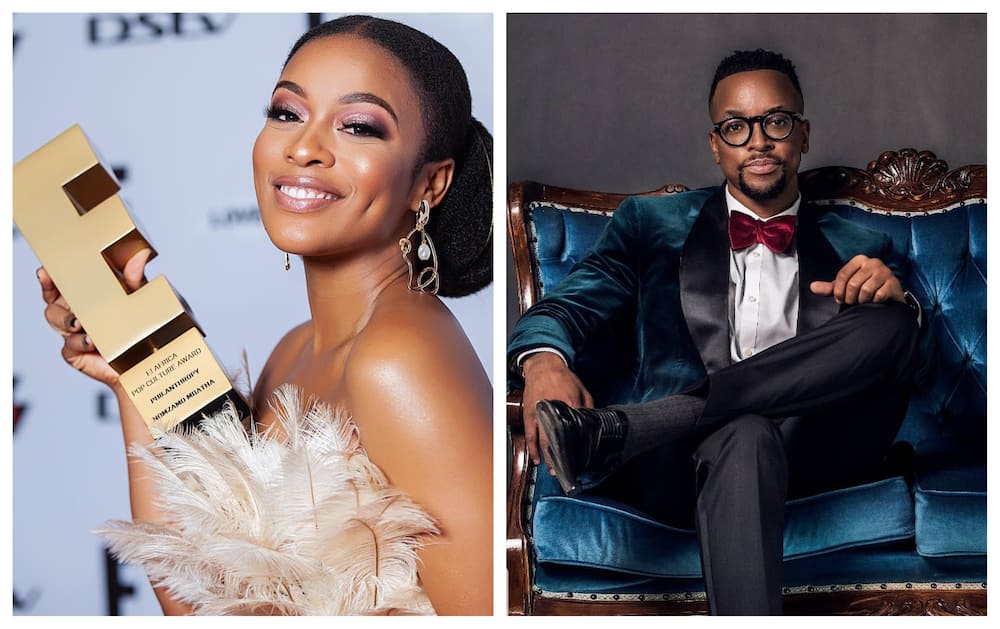 Maps and Nomzamo were a power couple and one of the favourites of many. The two used to call each other 'Buddies', and their relationship ended amidst cheating allegations by Masego. Nomzamo Mbatha and Maps Maponyane are remembered for their role in a romantic comedy film, 'Tell Me Sweet Something' that was widely popularized in 2015. Here is a trailer to that movie.
Maps Maponyane new girlfriend
Is Boity Maps Maponyane's new bae? For the longest time, rumors of a romantic relationship between Maps and Boity Thulo have been the centre of attention. Just recently, Masego Maponyane posted a picture of Boity in his Twitter page wishing her a quick recovery. The tweet did more harm than good because it continues to fuel the rumors of the two dating each other.
The caption read, "This sick patient is recovering real quick Get better homie @Boity." By him calling her homie, most of his followers assumed that the two were now an item given that he used to refer to his ex, Nomzamo Mbatha, as a buddy. Here is that tweet.
Boity could not remain silent anymore concerning these latest dating allegations, and she has cleared the air stating that she is happily single. Will Boity become Maps's new girlfriend in the future? Only time will tell if their strong friend zone may withstand any romantic feelings that they may have for each other.
Maps Maponyane house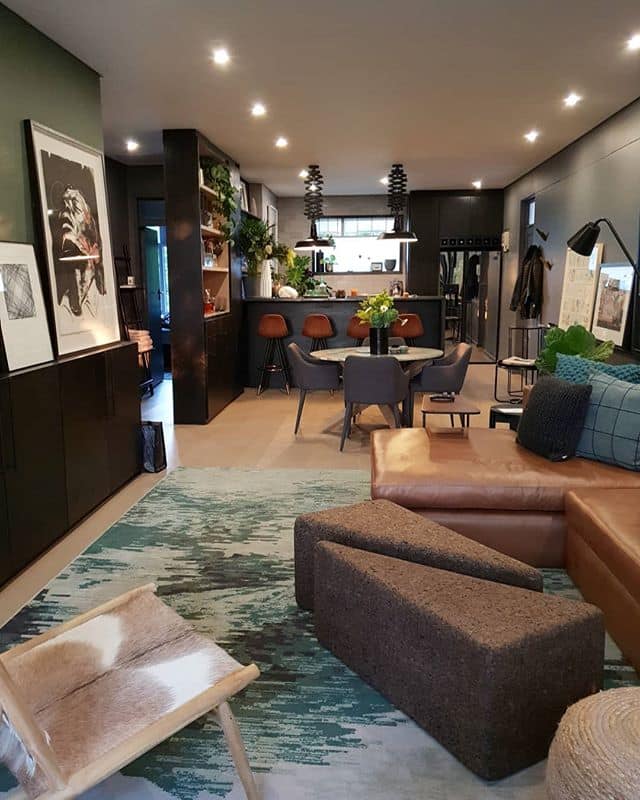 In 2018, Masego shared images of his newly refurbished home showing the transformational changes it underwent. This is the caption that accompanied the images; 'Adulting isn't easy, but it can be worth it. Home. Finally. Swipe Left for a sneaky before and after a surprise.'
READ ALSO: Sho Madjozi major career awards, breakthrough, achievements, and disappointments
We hope that now you are conversant with Maps Maponyane biography. For his latest updates, connect with him on his social media pages using the links above. It is without doubt that Masego Maponyane is making an impact in the industry, and we wish him all the best in life and love.
READ ALSO
Naledi Pandor biography: age, daughter, husband, family, religion, education, qualifications, contact details and latest news
Untold details about the life and death of Michael Jackson
WATCH: Cassper Nyovest impresses with his marketing skills in all his adverts
These stunning photos of Nomzamo Mbatha show that age is just but a number and Cassper agrees!
Lori Harvey biography: age, father, boyfriend, P Diddy, and Instagram
Source: Briefly News