Inno Matijane bio: age, boyfriend, twerking, pictures, Daily Sun, video, profile
Inno Matijane is a young media personality, YouTuber, model, and reality star. The 22-year-old is blessed with good looks, style, and a good sense of fashion, which can steal the hearts of many ladies. However, Inno chooses to be in a relationship with Moja Love presenter, Aaron Moloisi.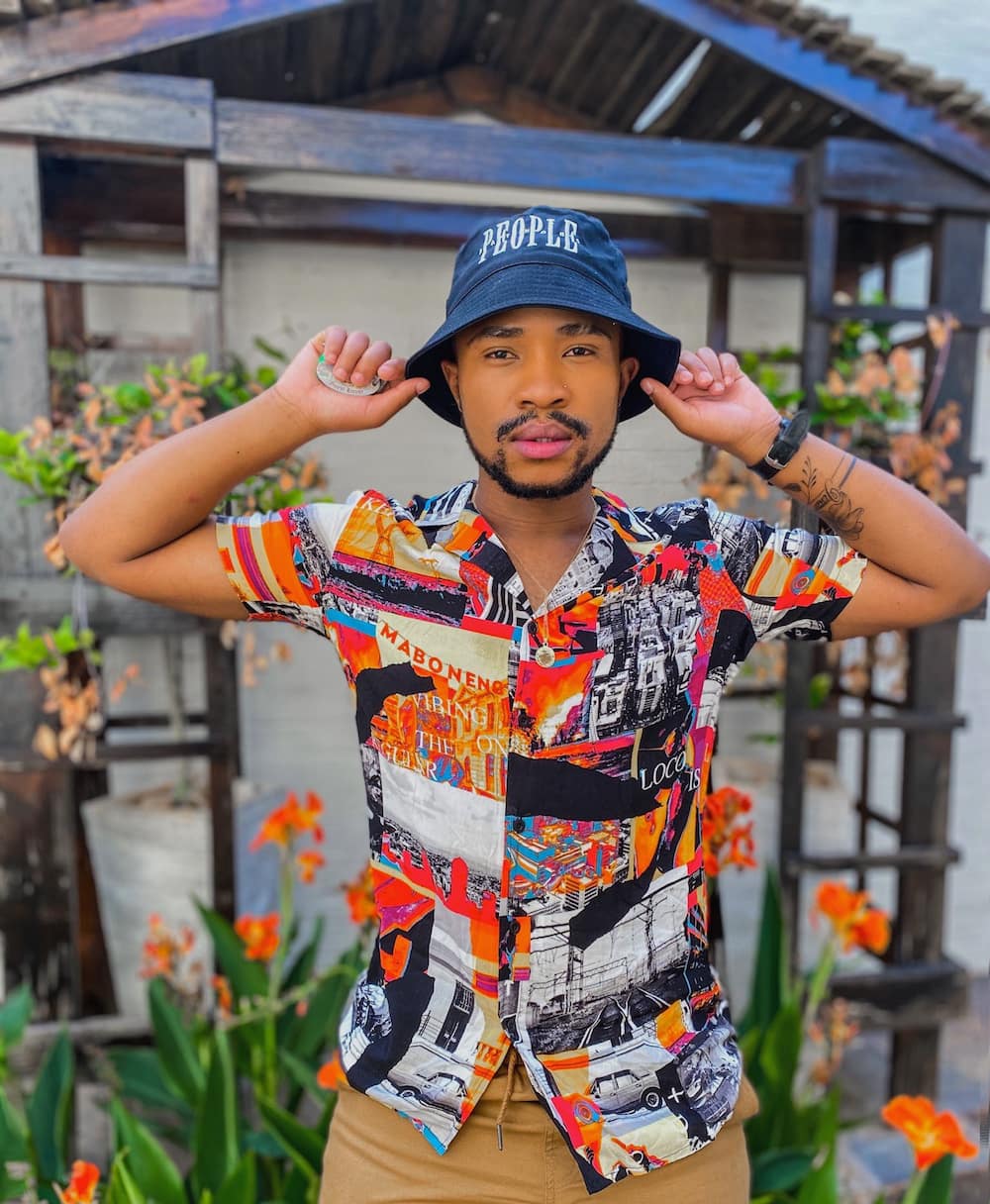 Inno Matijane is a goal-getter who never hesitates to make things happen in the South African entertainment industry. Hence, he has been able to rub minds with some of South Africa's most prominent entertainers and personalities. Inno's creativity, dance skills, and work ethic, coupled with his ability to sniff out new opportunities, shot him into the limelight.
Inno Matijane biography summary
Full name: Innocent Matijane
Place of birth: Lesotho
Age: 22 years old in 2020
Date of birth: 27th of January, 1998
Zodiac sign: Aquarius
Country of residence: South Africa
Boyfriend: Aaron Moloisi
Occupation: Media personality, YouTuber, model, and reality star
Background information on Inno Matijane
Not many facts are available about the early life of this popular media personality. However, he was born in Lesotho. Inno and his family relocated to South Africa in 2005. He was just seven years old at that time.
Although there are no details about his educational background, it is safe to assume that the Lesotho-born reality star attended schools in South Africa for his primary and high school education. Nevertheless, Inno, who is known for posting videos on social media, got a job as the host of the popular Moja Love show, The Way Ngingakhona.
Inno Matijane age
The handsome model was born in 1998, which means he is 22 years old as of 2020, and his zodiac sign is Aquarius. Innocent Matijane birthday falls on the 27th of January.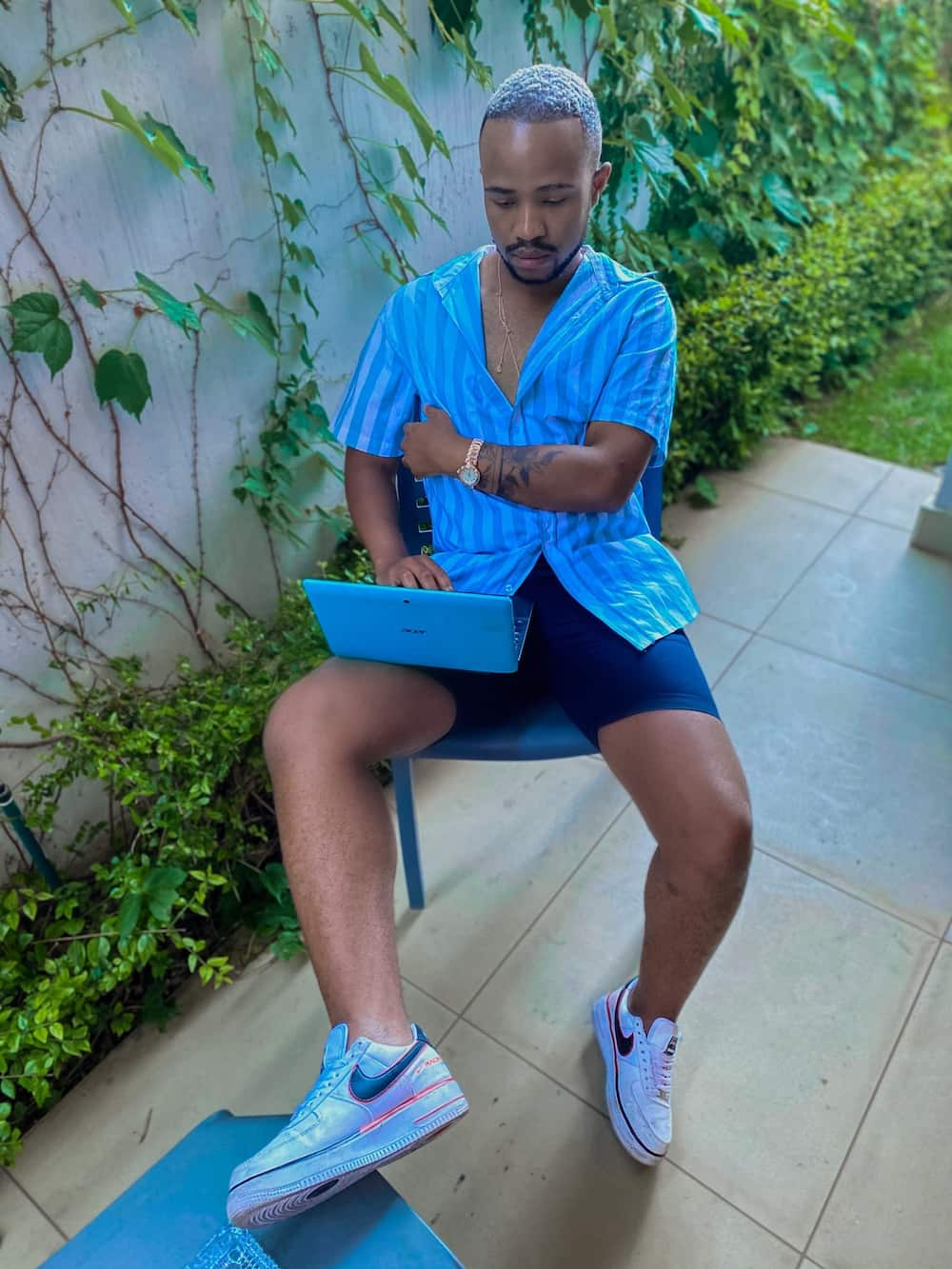 Inno Matijane boyfriend
Inno Matijane and Aaron Moloisi put fans in a frenzy mood when they posted a beautiful photo showing them as a couple. This picture soon got tongues wagging about the exact nature of Aaron Moloisi relationship with Innocent Matijane before it was rumoured that they were dating.
The rumours were quickly put to rest when Aaron confirmed that Innocent Matijane was his new bae. Matijane's boyfriend is a South African producer, TV presenter, and actor best remembered for Hollywood movies like Queen of Katwe. The handsome actor has equally starred in several television shows such as The Shift and The Big Question.
Where was Aaron Moloisi born? The South African producer was born on the 13th of May, 1979, in Ga-Dikgale, Polokwane, Limpopo. Aaron grew up alongside seven other cousins in a village called Ga-Dikgale. His grandmother, Phefi, raised him.
The actor is the owner and founder of Moloisi Media House (PTY) Ltd. This production company is located in Johannesburg, South Africa. Besides being an actor and a producer, Aaron is also a translator, offline editor, and scriptwriter. The 41-year-old is the sales consultant for Distributed Power Africa.
Social media engagements and pictures
Considering Inno Matijane profile, from building an enviable career, he has managed to win the heart of a considerable number of entertainment lovers in the country. Inno Matijane Instagram page, for instance, has more than 158,000 followers.
Casual outing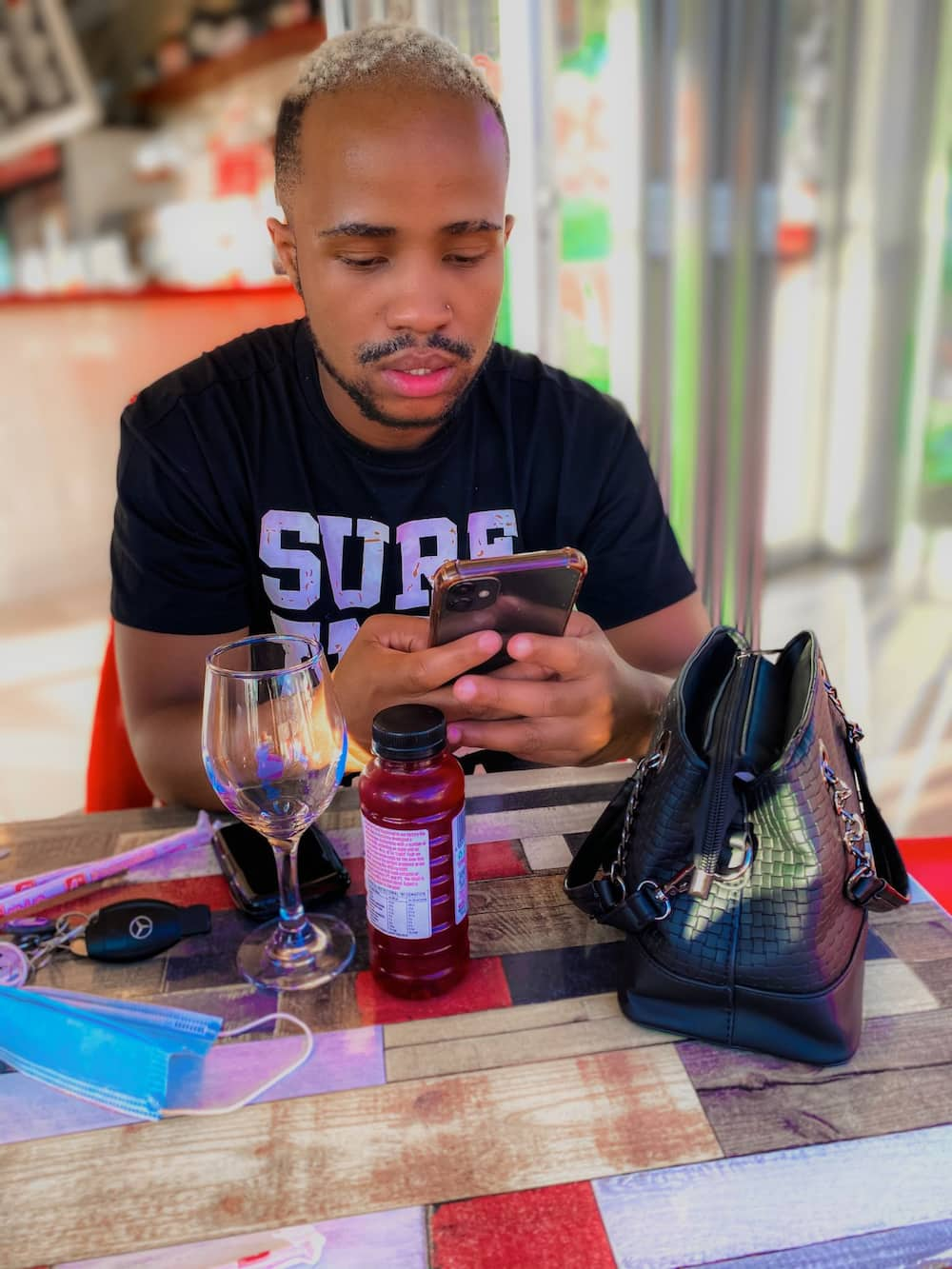 One of the important things the star does not fail to do is to give himself a special treat occasionally. He believes by this a person can overcome boredom and remain productive always.
Relationship building
No one succeeds alone, and no matter one's level of success, relationships are essential. The YouTuber understands the role that relationship plays in one's life and career, and this is why he takes and treats every single person he meets special.
Contagious smile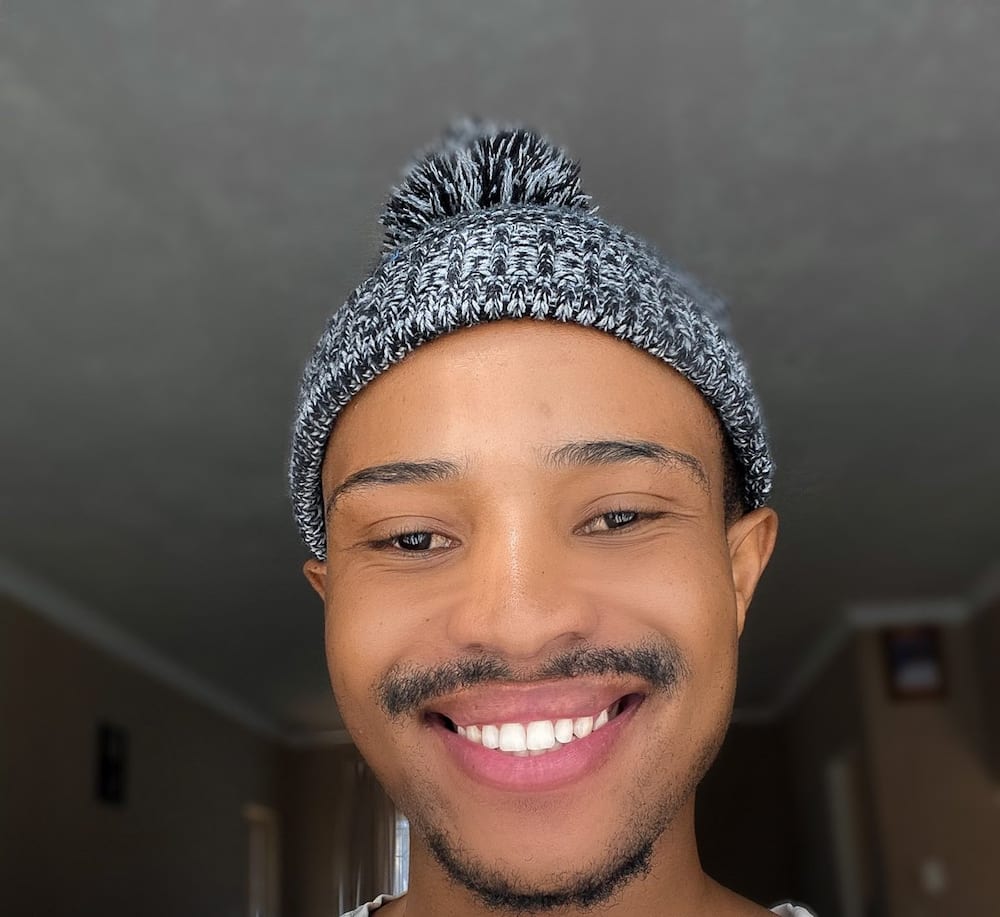 Although the star has fought depression before, he ensures, as much as possible, to keep a lively and happy mood. This is evident in many Inno Matijane pictures available on social media.
YouTube and videos download
As a popular YouTuber, Innocent Matijane YouTube channel has more than 6.45k subscribers. The controversial reality star joined the platform on the 6th of August, 2016, and his videos on YouTube have gotten approximately 112 views. You can get Inno Matijane videos downloaded through his social media platforms, including Tik-Tok and Instagram.
Inno Matijane Daily Sun interview
According to the reality star, he claimed that he was depressed earlier this year. The TV star revealed this when he granted an interview with the Daily Sun. Inno also opened up about his personal life and confessed to contemplating committing suicide.
The reality star said that he felt suicidal because of the things he was going through, even before his mother's death. According to him, he lost his apartment, job, car, and he was also broke. It was reported that Inno Matijane friends and family abandoned him at this point. In his words:
I expected my family to be there for me during this time but they're not even bothering to check up on me. I'm not okay. I also tried to go to my father's family but I moved out because I could see I wasn't welcome.
Nevertheless, Inno promises to seek help and come back stronger.
Inno Matijane twerking
On the 1st of August, 2020, the South African radio personality wrote a post on Twitter calling out social media giant Tik-Tok. He claimed the platform removed a video where he was twerking. Nevertheless, he acknowledged that the video is back.
Inno Matijane news
On the 1st of September, 2020, it was published online that the famous reality star will soon launch his unisex perfume. Then, the 22-year-old posted on social media that he would be launching his beauty range called The Inno Beauty.
He shared the post containing pictures of black-and-white perfume packaging on his official Instagram handle with the caption, "I'm launching my own Unisex Eau de Parfum soon ♥️ @theinnobeauty. The website is designed by the greatest @dibs_sa".
Inno Matijane is a popular figure in South Africa who shot to fame with his catchy videos on social media. The young reality star is a strong advocate for gay rights and is proud of his sexual orientation.
READ ALSO: Prisca Mupfumira bio: married, education, qualifications, house, profile, contacts
In a recent post, Briefly.co.za shares some important facts on the personal life and career of Prisca Mupfumira, a seasoned Zimbabwean politician who once served as a minister of labour, public service, and social welfare. She was also the minister of the tourism and hospitality industry.
Unfortunately, Mupfumira got heavily implicated in a corruption scandal that rocked the country while serving as a minister in July 2019. Consequently, she got fired from her position on the 8th of August, 2019, due to her involvement in the case, and she has since been facing the law. There are lessons to learn from her life as you read through her story.
Source: Briefly News