Thandeka Dawn King biography: children, husband, age, Uzalo MaNgcobo
The South African entertainment industry is among the most competitive in African and the world. As such, becoming a household name in the region requires talent, dedication, patience, and a lot of hard work. Such attributes seem to naturally be about Thandeka Dawn King; who is a celebrated South African award-winning actress. With all the success to her name, the queen stresses that despite all these necessary attributes, patience is critical, seeing that many people gave up when they were about to strike gold.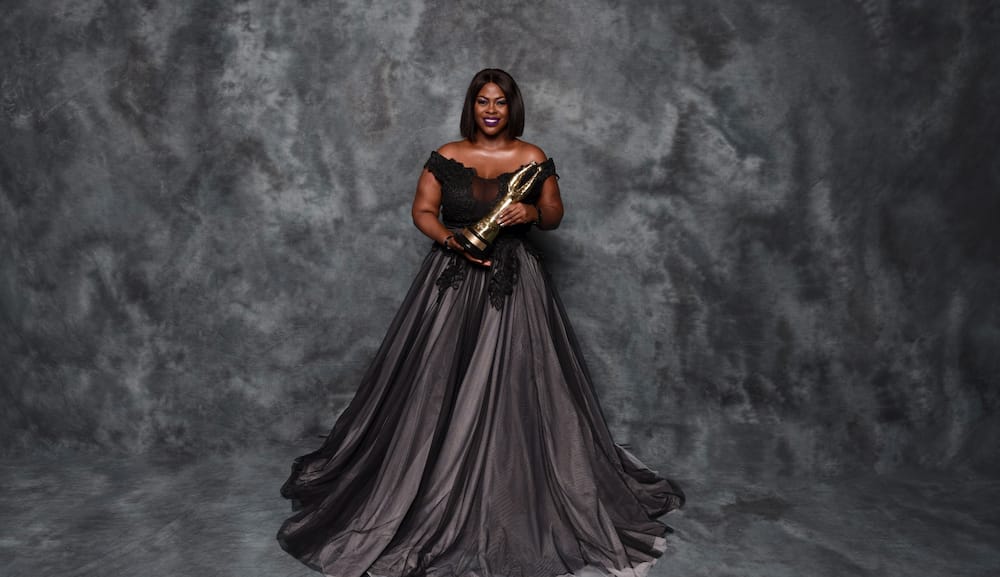 Before the fame, Thandeka Dawn King worked in the tourism sector for ten years, biding her time while awaiting the big breakthrough. Just like most people in the creative industry, working a normal job with a dream in your heart can be stressful. For most, the journey can prove tiresome considering the pressure creatives receive from society, which can lead to depression. Thandeka admits to falling into depression in 2015, and getting back on her feet was one of her greatest achievements. Here is an in-depth look at the actress's life including her family and career.
Thandeka Dawn King profile
Date of birth: October 1, 1977
Thandeka Dawn King age: 43 years
Place of birth: Eshowe, South Africa
Children: 5
Spouse: Jabulani Msomi (m. 2002–2017)
Occupation: Actress, musician and motivational speaker
Instagram: @dawnthandeka_king
Who is Thandeka Dawn King?
Thandeka Dawn King is one of the actresses responsible for keeping South African's hooked on their Television sets thanks to her exemplary acting skills. The actress has won the Golden Award for Best Actress in a Lead Role in a TV Drama once and the nominations for more keep coming. She is best known for her role as Lindiwe MaNgcobo on SABC1 drama show called Uzalo. Thandeka is also a singer, MC, and motivational speaker.
What is Thandeka Dawn King age?
Thandeka Dawn King was born on 1st October 1977 in Eshowe, Kwazulu Natal. With that, she is 43 years as of January 2021. As far as her education goes, the actress is a Technikon Natal (Durban University of Technology) graduate with a specialty in drama.
Thandeka Dawn King children
Thandeka is such a talented actress that many people think her husband in real life is the same person she acts with in Uzalo as the wife. Not much is known about her businessman ex-husband known as Jabulani Msomi. They divorced in 2017.
There are five Thandeka Dawn King children (Jadazia, Jaedon, Jayda, Jaydeen, and Jaedon) whom the actress loves dearly. Thandeka is never shy to post pictures of her kids and judging by her Instagram handle, the actress is especially fond of her children.
Thandeka Dawn King boyfriend
As witnessed on her social media, Thandeka and her boyfriend Mlungisi Duncan are deeply in love. The star found love when she did not expect it.
Thandeka Dawn King career
As aforementioned, Thandeka Dawn King did not join the acting world at a very young age like some superstars in the industry. She had to study then work hard for ten years as she waited for her opportunity to thrill the world. Her first big break came in her role as Zandile 'Ma Z' Mkhwanazi in the TV series dubbed Lockdown. The role was demanding for her seeing she was going through depression at the time but regardless of her struggles, she managed to execute it flawlessly.
At the same time, Thandeka was preparing to start shooting the TV series Uzalo, which would propel her to stardom almost instantaneously. She plays MaNgcobo in the latter, the wife to a powerful drug dealer. According to the actress, MaNgcobo is a better character compared to Ma Z seeing the latter involves a prison lifestyle while the former triggers her family routines.
Are the Thandeka Dawn King cheating rumors true?
It is almost impossible for a female actress to nail the role of a wife or girlfriend in an ongoing TV drama series without rumors of a relationship with the cast surfacing. Thandeka Dawn King was unlucky to fall on the end of such rumors but she dismissed the same in an interview.
In 2019, Thandeka Dawn King cheating rumors surfaced after the close relationship she has with Bongani (Dlamini) was exposed. However, Thandeka made it clear that she only enjoys a professional relationship with the fellow actor and dispelled the allegations as mere gossip.
Here are five other things you did not know about the South African actress:
She fought and won against depression.
She performs indigenous music which she claims comes from her ancestors.
She was once a radio actress.
While she currently stays in Durban, the rest of her family lives in Johannesburg.
Her television debut came in 2012 through iNkaba, a Mzansi Magic Telenovela.
Thandeka Dawn King is one of the few actresses in South Africa with multiple talents and an inspiring background story. Aspiring actresses and actors can borrow a leaf from her to better understand how to handle day-to-day problems in the film industry. Who better to learn from than the best and a pioneer who has experienced the industry's challenges firsthand and felt the rewards of patience?
Source: Briefly News