On 7th April 2019, South African leading newspaper "Sunday Times" came out guns blazing at Jacob Zuma's Nkandla stash. According to their headline story, they report that Jacob Zuma colluded with the late Libya's president Muammar Gaddafi in hiding $30 million of Libyans looted currency. According to the report, the former South Africans president used to protect the money in his controversial home in Nkandla, in KwaZulu Natal province. The $30 million happens to be a tip of the iceberg as detailed below.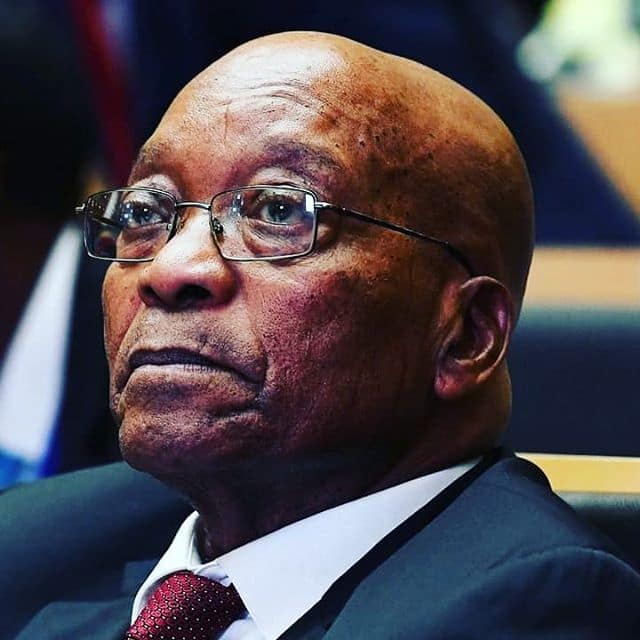 Libya's plea to Cyril Ramaphosa
Given the current Libyan situation, what impact could $30 million have done in an attempt to improve its citizen's livelihood? The answer is a lot of endless possibilities. Due to this and accountability reasons, Libyan authorities have pleaded with the current South African president, Cyril Ramaphosa, to assist them in any way possible in recovering the infamous "Gaddafi's millions." Intelligence from Libya has a lead that Muammar Gaddafi and Jacob Zuma met in South Africa where he handed over the $30 million for safekeeping before meeting his demise.
READ ALSO: He trusted Zuma? SA reacts to ex-president's alleged R422m Gaddafi stash
The origin of the stash and South African involvement
According to Libyan sources, ever since Gaddafi took over Libya in 1969, he engaged in multi-billion dollar loots and delivery in various secret safes all over the world. He siphoned this money from the Libyan oil and gold reserves. As a strong supporter of Gaddafi, Zuma catered for the transport by using the ex-apartheid Special Forces in shipping the money to South Africa.
These included billions in cash and also diamonds and gold. It is only in 2013 that a fraction of the stash (R10 billion) was recovered. The then South African Minister of Finance Pravin Gordhan safely returned the R10 billion to the Libyan government. Ever since Gaddafi's downfall, Bashir Saleh, has been responsible for managing most of Gaddafi's financial accounts established in South Africa. These were through Gaddafis three main accounts. The first is the Libya Investment Authority, Libya Africa Investment Company, and finally Libya Africa Investment Portfolio.
Jacob Zuma and Gaddafi deal
The Sunday Times reports that the deal between Zuma and Gaddafi was struck eight years ago in 2011. This was after the then South African president Jacob Zuma traveled all the way to meet with Muammar Gaddafi. Zuma was in the company of Siyabonga Cwele, who was the then Minister of South African Intelligence. Zuma and his security official approached Gaddafi with a safety offer hence asylum in South Africa.
In other words, Zuma was assuring Gaddafi of a safe passage to his country of South Africa whenever the need arose. This was concerning the downfall of Gaddafi that was gaining high momentum by the high build pressure from the rebel forces. Months later, Gaddafi was seized and killed on 20th October 2011. This was known as "The Battle of Sirte" by Libya's infamous group National Transitional Council." This was after Gaddafi refused Zuma's offer. On the other hand, he made the $30 million deal that is haunting Zuma until now.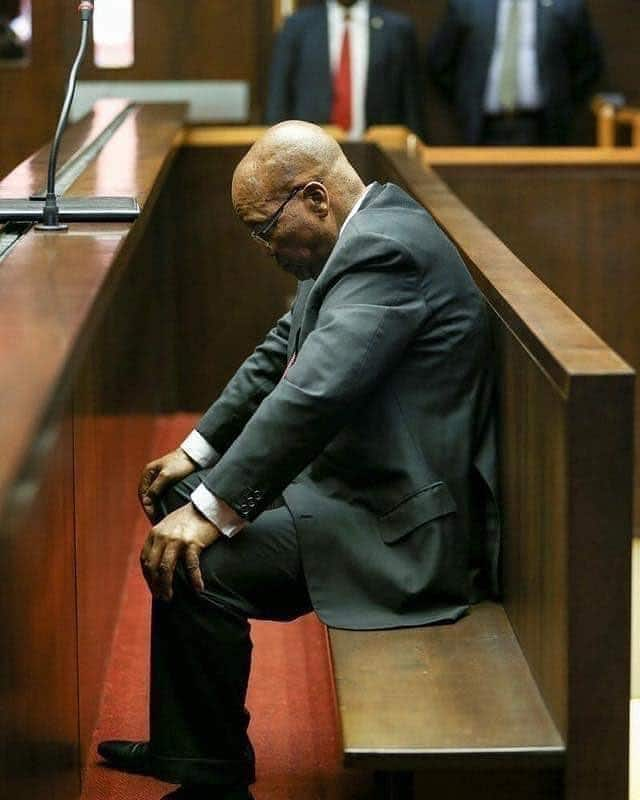 The purpose of Gaddafi's $30 million stash
It is evident that Gaddafi knew that his dictatorship regime was coming to its end. This was unfolding before his eyes. As a result, he had to prepare for the next important matter, his families safety and his safety. According to government sources, Gaddafi knew that since he had enforced brutal anti-humane rights to the citizens of Libya, he was going to be arrested and taken to the (ICC) International Criminal Court.
His first plan for the stash was for Jacob Zuma to find him one of the best lawyers in the world that would represent him in the International Criminal Court. The main idea was that a reasonable judge could be able to help him in having the minimum sentence years based on his/her expertise. On the other hand, Gaddafi was looking at the possibilities of his death.
As a husband and a family man, he did not want his family to fall victims to any unforeseen calamity from the public. As a result, he ordered his close ally, Jacob Zuma, to effectively distribute the money to his family members in the case of his death. The money was adequate security and could enable the family to thrive for years in his absence. Jacob Zuma returned with the money back to South Africa and waited to see the unfolding scenarios.
What does Jacob Zuma's Nkandla mean?
Nkandla homestead is the former president's homestead that's located in KwaZulu-Natal. This is where the Libyan stolen stash is believed to have been safely stored by Jacob Zuma for years. This is through his highly secured underground bankers. His luxurious home is allegedly under investigation as it was created using South African taxpayer's fund.
READ ALSO: Ramaphosa claims he could have been fired for going against Zuma
What is Nkandla worth?
The Nkandla is estimate to have coasted South African citizens R246 million. On February 2019, reports say that Jacob Zuma transferred the stash to Swaziland to King Muswati as he was on the limelight for his mansions corruption investigations. Sunday Times reports that the money is in the custody of a specific King Muswati's relative who works at Eswatin Central Bank.
King Muswati's denial
During the first meeting between King Muswati and president Ramaphosa, Muswati denied any whereabouts concerning Gaddafi's $ 30 million stash. Due to pressure from international bodies and SA leaders, King Muswati is reported to have accepted to know the location of the money. This was due to demand from United Nations Security Council Resolution, South African leaders like Solly Malatsi (the DA spokesperson), National Prosecuting Authority (NPA), Denis Bloem (Congress of the People spokesperson, UDM head Bantu Holomisa, the United States government and many more.
Increased pressure from UN
The Gaddafi $30 stash has attracted the attention of numerous international countries and bodies. The UN is significantly against the looting and illegal state to state transaction. This is given to the fact that it violates international exchange control rules. With the current developments, Jacob Zuma may find himself answerable to the US government concerning the Gaddafi's stash.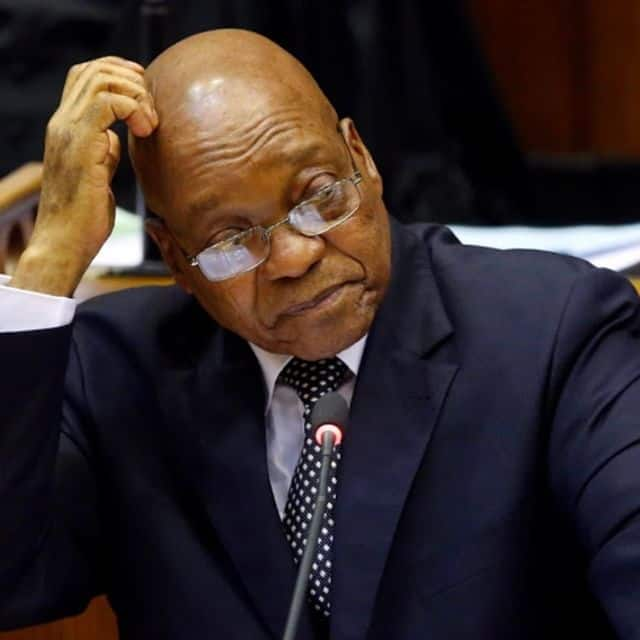 US involvement
As long as the illegal looting and transactions were committed using US dollars, the United States will have to be involved in the matter. This means that Jacob Zuma will any time from now be receiving calls or investigation by both the FBI and American Federal Reserves. This makes it quite hard for Jacob Zuma to escape his fraudulent deeds.
Is Jacob Zuma's Nkandla stash real?
First, his Nkandla home has a three year long stretch of speculations concerning its underground bunker. If there was nothing to hide, then Jacob Zuma could allow South Africans former Public Prosecutor, Thuli Madonsela, to check out the banker during her investigations.
Secondly, the current president of South Africa Ramaphosa and King Muswati had a meeting where King Muswati confirmed that he knows the whereabouts concerning the money. This is after reports that Zuma took the cash to Mozambique for fear of being found guilty for corruption. It looks like King Muswati had to snitch for his safety.
Thirdly, both the local leaders and international organization are considering pushing for Jacob Zuma to be investigated concerning the Gaddafi stash. This is given to the similar reports provided by both the Libyan governments and South African governments. Besides, the United States intelligence in collaboration with the United Nations Security Council Resolution has leads that he was actively involved as an ally of Gaddafi.
Last but not least, Jacob Zuma is currently under corruption investigations concerning his Nkandla home that consumed a total of $ 17 million taxpayer's money. The money was used to boost Jacob's security. This proves that if he can be involved in such large sums of money corruption, he is no saint and could be facing the consequences of his actions.
READ ALSO: Jacob Zuma allegedly stored more than R400 million for Muammar Gaddafi