Babes Wodumo is a model, musician, and dancer hailing from South Africa. She is relatively young in the game having made her debut in the music industry recently in 2014. Despite being new, she has managed to build up an impressive career that features nominations to the BET Award for Best International Act: Africa in 2017. In addition, she has managed to appear in Black Panther: The Album in the song titled 'Redemption.'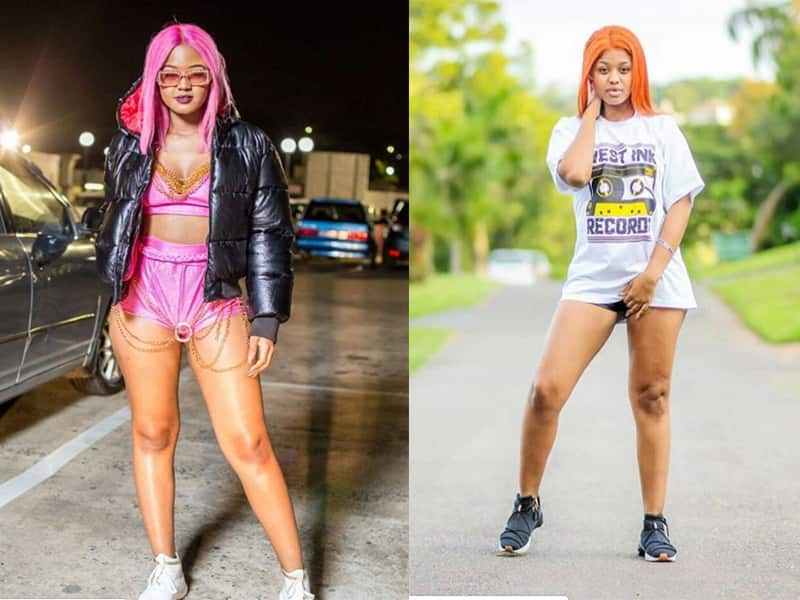 Real name Bongekile Simelane, Babes Wodumo was born in South Africa's KwaZulu Natal. She has come fast and furious since her emergence to become what is surely one of Mzansi's brightest stars. It is not a surprise that everyone is interested in everything there is to know about Bongekile.
READ ALSO: Thembi Nyandeni Biography: sex tape scandal, husband, kids, movies and tv shows
Babes Wodumo biography
How old is Babe Wodumo? What is Babe Wodumo profile? Here are some interesting facts about Bongekile Simelane life story.
Born: 26th July 1994
Babes Wodumo age: Will be turning 25 years old later in 2019
Origin: South African from KwaZulu Natal
Marital status: Single
Occupation: Model, musician, and a dancer
Famous for: Being nominated for the 2017 BET Award for Best International Act: Africa and the creator of the West Ink Dance Academy in Durban
Babes Wodumo Facebook: Babes Wodumo
Babes Wodumo Twitter: @BABESWODUMO
Babes Wodumo Instagram: @babes.wodumo
Babes Wodumo early life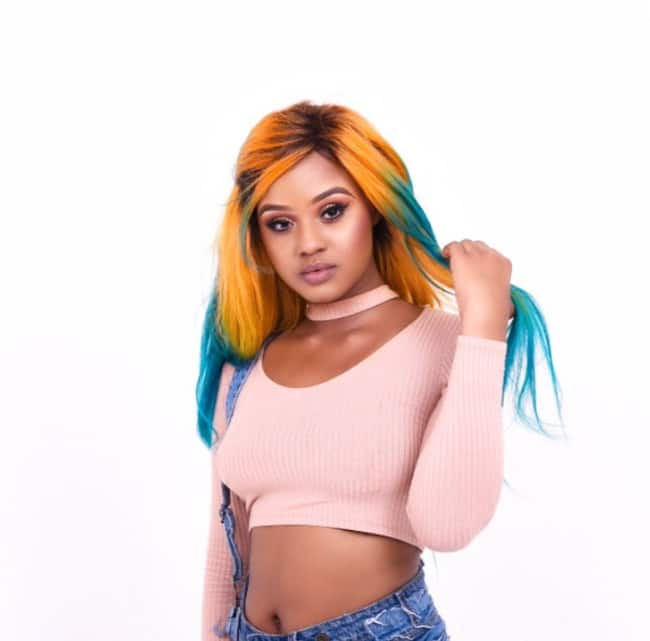 As a child, she used to excel in things like dancing, athletics, acting, and soccer. These activities eventually earned her the name 'Wodumo.' The first name 'Babes,' was actually given to her by father when she was born. Apparently, her father thought that her daughter's eyes looked similar to those of one of the members in a group known as 'The Babes.'
Babes Wodumo family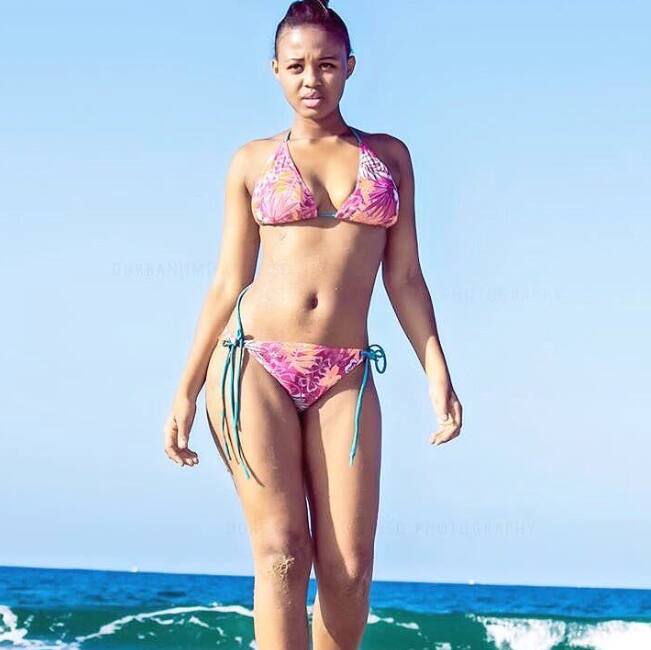 The artist's father is known as Bishop Welcome Simelane, who heads the Lamontville Mount Zion Faith Mission. Not much is known about her mother, and she has one known sister who is called Nonduh Simelane.
Babes Wodumo boyfriend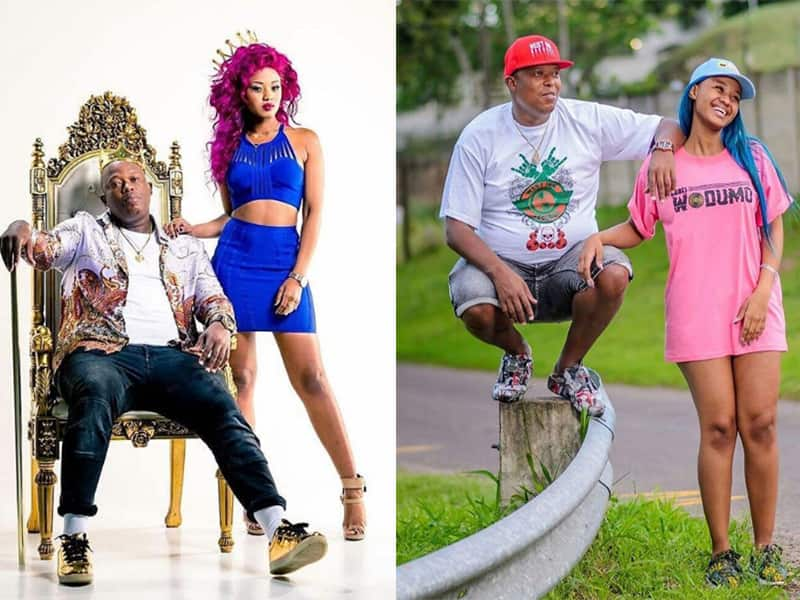 Bongekile has been in a relationship with Mandla 'Mampintsha' Maphumulo, who is also her manager. At first, she was coy about it although the identity of her boyfriend emerged as well as the fact that they are engaged. However, Mampintsha and Wodumo relationship has been rocky with recent reports in March 2019 suggesting that she is an abusive relationship. She recently uploaded a video on her Bongekile Simelane Instagram showing a man assaulting a woman, which led to her boyfriend's arrest. Unsurprisingly, the public court has ruled that the man is Mandla while the woman is Babes. The police are currently investigating the matter although Mampintsha was released just hours after his arrest.
Bongekile pregnancy rumours
Is there Babe Wodumo child? Early in 2018, Babe Wodumo pregnant rumours circulated on the media, but she came out and denied the allegations. Here is the Twitter video to clarify
Babes Wodumo career
The 24-year-old has been in the music industry for around four years now, with 2019 set to be her fifth. Her first song was the track 'Desha,' which was done by Sir Bubzin. However, her first solo track, Wololo, was released in 2016. Since then, Babes has been shaking up the music industry with her style and appeal. In addition, she has managed to establish her own dance academy called the West Ink Dance Academy, and has been nominated for several awards. She has worked with the likes of Nikki Williams and other popular artists.
Babes Wodumo songs
Presently, Babes has only one album titled Gqom Queen, Vol. 1, which came out in 2016. Her songs include:
Wololo
Thobeka
Mercedes
Ching Chong
Family
Nkabinde
Yesgebengu
Kuth'angkhulume
Buyisa uBabes Wodumo
Umngan'wami
Amatsegetsege
Uyang'phazamisa
Thula Wazi
Ngangingekho
Babes Wodumo new songs include:
Ka Dazz
Tipcee – Umcimbi Wethu Ft. Babes Wodumo, DJ Tira & Mampintsha
Amaketanga
Babes Wodumo awards
She has managed to secure several nominations and awards including:
Best International Act: Africa at the BET Awards 2017
Best Female Artist, Gqom Queen Vol. 1, at the 16th Metro FM Music Awards in 2017
Best Kwaito Album, Gqom Queen, Vol. 1, at the 23rd South African Music Awards in 2017
Best Female Artist of the year at the 23rd South African Music Awards in 2017
NAACP Image Award for Outstanding Soundtrack/Compilation – Black Panther in 2019
Best Dance Album, Gqom Queen Vol. 1, at the 16th Metro FM Music Awards in 2017
Song of the Year, Wololo, at the 16th Metro FM Music Awards
Newcomer of the Year, Gqom Queen, Vol. 1, at the 23rd South African Music Awards
BET Award for Best International Act: Africa in 2017
Best New Artist, Gqom Queen Vol. 1, at the 16th Metro FM Music Awards in 2017
Being a successful artist, we expect her to be making some good cash and this is evident in what she owns. The artist has at least two known cars. Babes Wodumo cars include a Mercedes Benz while her newest ride is a sleek Audi S7 priced anywhere between R500k and R750k.
Babes Wodumo latest news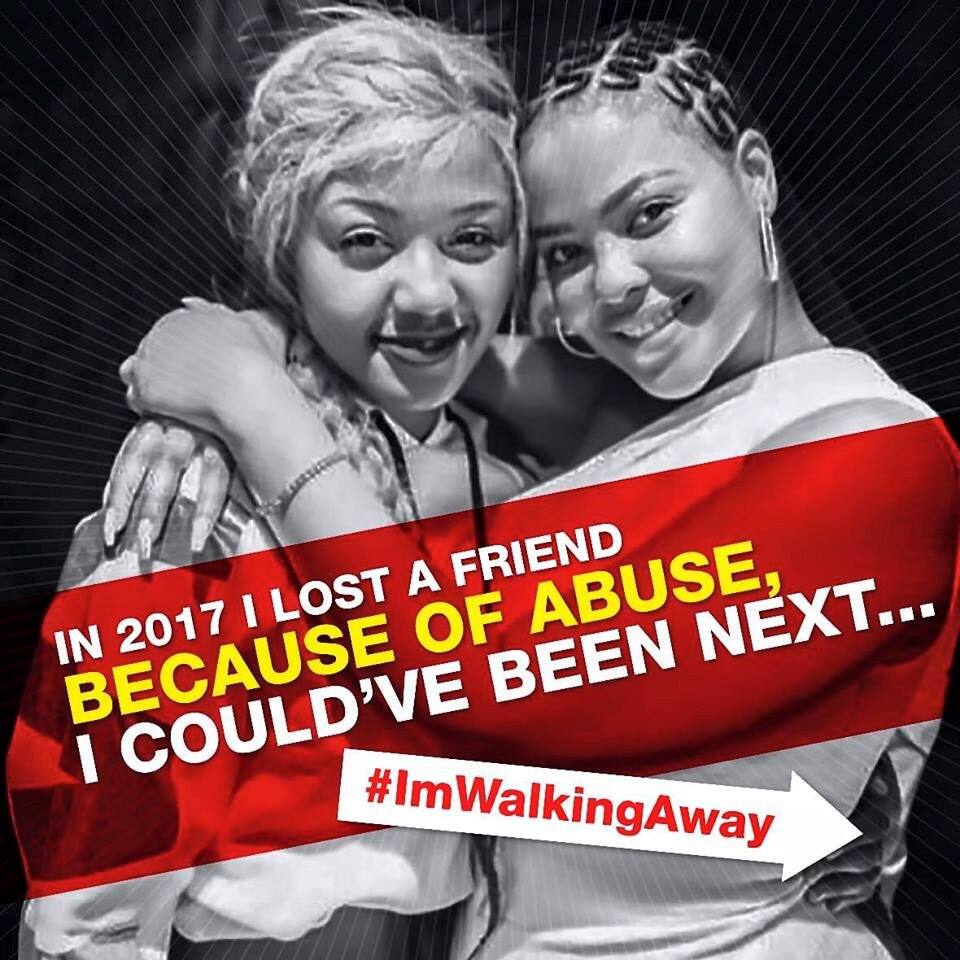 Perhaps the most latest Babe Wodumo news is the ongoing assault case against her boyfriend. It appears that her boyfriend lodged a case against her for assault as well. According to him, Babes is provocative, loves fighting, and constantly assaults their drivers. Soon after, a similar charge was filed against Bongekile by a woman who claimed that Bongekile assaulted her.
READ ALSO: 10 facts about Mapula Mafole you have to know
Let us face it, Babes Wodumo is nothing short of brilliant despite any challenges that she has faced. Surely, the star is bound to light up the continent and the world at some point.
READ ALSO