Dumi Masilela may be late but what people remember him most for, is his acting. He was married to former actress Simphiwe Ngema. He died in 2017, something that was a big blow to his family and the entire industry that he was part of. Dumi Masilela funeral brought to light a lot about the man in person. Learn about his love for his wife and his passion for everything he did.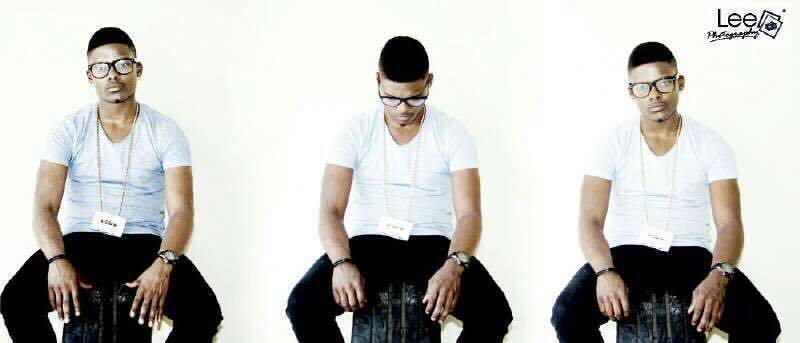 Dumi Masilela death was not an easy one to take in especially for those close to him. His would be what many term as an untimely death as he died as a result of an attempted hijacking that left him injured. He succumbed to his gunshot wounds, something that was very painful.
Dumi Masilela's Bio
Dumi Masilela was a renowned actor in South Africa. He was born in May 31, 1988 and died tragically after an attempt to hijack him in 2017. One of the things that makes it painful is Dumi Masilela age at the time of his death. He was only 29 years old. If he were alive today, he would be turning 31 years old this May. The local actor was best known for his roles as an actor, singer and soccer player. His famous acting role was Sifiso Ngema on the e.tv soap Rhythm City. Indeed, his untimely death was a big blow to the industry.
Soccer career
In 2008, he was signed with the PSL soccer team SuperSport United. He suffered a double fracture in one of his legs where he injured the thigh area when he got into an accident and his Peugeot 203 collided with a truck in Kempton Park the same year. This was the first time that Dumi Masilela car got him an irreversible and life-changing accident.
He had to spend three months in hospital and an extra two years in rehab, in an attempt to heal - both physically and emotionally. This was the beginning of his acceptance of the reality that soccer was no longer going to be part of his life. The period was a sad one and as such, he resulted in writing his feelings and putting them on paper.
Music career
The late star was multi-talented, something that made it easier for him to pick up after the accident. He joined season 8 of Idols SA (2012) and came among the top 18. This meant that his musical potential was high. He went on to co-found Appleseed Productions with a partner, Thato Mabaso. He went on to release the song Shona Phansi which he dedicated to his wife in 2016. This was one of Dumi Masilela songs that he will be remembered fondly for.
READ ALSO: Sandile Shezi biography: net worth, foundation, wife (girlfriend), house, cars and instagram
Acting career
Idols was just but a start to another career path. It offered a platform to expand and grow, even with no acting experience. Idols landed him a role as a street kid, Sifiso Ngema, in Rhythm City. His new role started him off on a path of discovery which made it possible for him to unveil his personal pain and deal with it.
Dumi's wife and child
The rumours of Dumi Masilela son came out soon after the husband was laid to rest. The family was quick to shoot down these claims with the reality that she was not pregnant. The fake news was not taken kindly since at the time, the young widow was just overwhelmed with emotion and was going through a phase of mourning. Dumi Masilela married a former actress whom he met in his line of work. Dumi Masilela wife age back then was just 29 years, making her a very young widow. It was therefore insensitive for people to claim that she was pregnant, and had been for 10 weeks.
Dumi's burial and tombstone
The loss of a star that was a favourite of many fans as a big one. This was seen by the comments on social media by fans and followers who had a lot to say about the sudden death of the star. Some of the comments during the burial include:
Arts & Culture✔@ArtsCultureSA: We send our deepest condolences to the family, friends and colleagues of Rhythm City Actor Dumi Masilela, who has reportedly passed on.
Zwai ka B. Wapi (Son of the Queen @ZwaiWapi: #DumiMasilela Seeing his coffin ushered me into the grim reality that he is no more. I've never before cried for someone I never met.
Simphiwe Sbu Duma@SSbudaDuma: I didn't know until today that Dumi Masilela was married to Simphiwe Ngema. You can see that real love lived here #RIPDumiMasilela
eNCA✔@eNCA: [WATCH] #RIPDumiMasilela: Police spokesperson, Kay Makhubele provides insight on Rhythm City actor #DumiMasilela's death. Courtesy #DStv403
The burial must have been the hardest, especially for the wife. This was an acknowledgment that he was truly gone forever. As seen in a YouTube video, the widow could not hold herself as she broke down at the grave. It must have been painful since she was seen crying as the Dumi masilela wedding pics were shown, a reminder of a love that was gone from her forever.
As part of his life's celebrations, the Dumi Masilela tombstone was a rotating one, weighing 3 tonnes and costing R160K. The inspiration behind the tombstone as an attempt to capture the multi-talented personality that the star portrayed. Dumi Masilela was indeed a force to reckon with. A deep person that loved his wife with all his heart and a star that many admired. His death is indeed a real tragedy to many.
READ ALSO: