Ashwin Willemse biography: Wife and house
In the history of rugby in South Africa, Ashwin Willemse is an icon who has immortalised his name in the hearts of many rugby fans. The height which he attained before he retired from playing due to an injury has been of immense motivation to many youngsters within and outside the country. But then, it will interest you to know that the professional rugby player did not rise to stardom on a platter of gold. This is because his background had lots of messes so much that he as a person, most times, does not like to talk about them.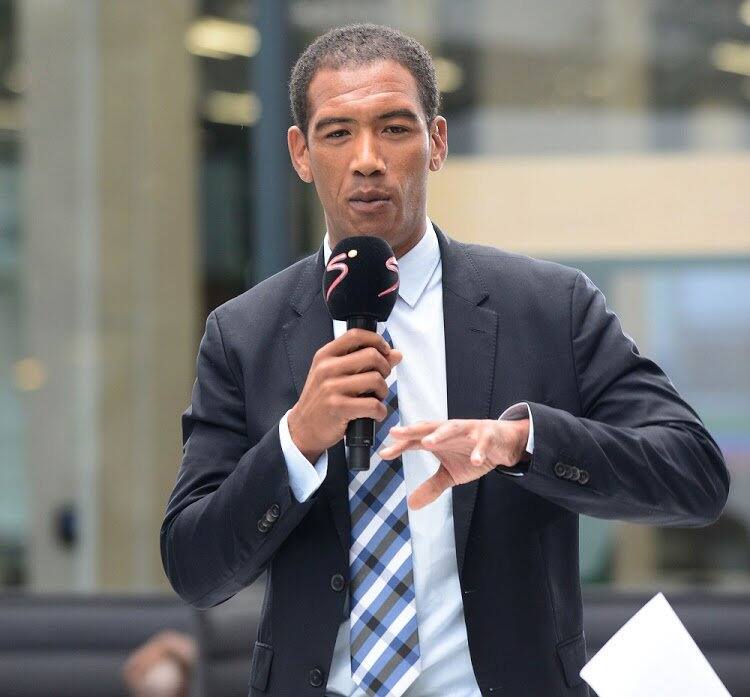 Considering Ashwell's life, it is true that it will be a grave mistake for someone to write off others based on their bad attitudes. With the rough and dirty lifestyle that he lived in the early days of his life, it is almost hard for anyone to believe that Ashwell could still become an influence and a voice in his generation. Against all the odds, he has achieved phenomenal success since he began his professional rugby playing for Boland Kavaliers in 2000 at the age of 18. His electric power and pace with a determination for success are part of what has really helped him thus far.
Ashwin Willemse biography
The retired South African rugby union player Aswin Willemse was born on the 8th of September, 1981 at Caledon, Cape Province. He grew up in one of the poverty-stricken Cape Flats outside Cape Town. Living in a shack alongside his mother and grandparents, he had no access to heated water or electricity. In his early days, Aswin was part of one of the most reviled criminal gangs in South Africa known as the Americans and was also a drug dealer and user. He was so much badly influenced. At a time while aged 16, he attempted committing suicide.
READ ALSO: Lalla Hirayama biography: parents, husband/boyfriend, age, Instagram, cool photos and career
However, despite all of these negative attitude, he had a strong passion for rugby and would play at every spare moment. An event that partly fueled his passion for playing rugby happened in 1995 when the Rugby World Cup was played in South Africa. At that time, the 14-year-old Ashwin watched final with the black-and-white TV of his grandmother powered with two batteries and saw where Nelson Mandela presented the trophy to the South African team.
Willemse recalling the event described it as awe-inspiring, especially looking up to Chester Williams who was the only black guy that the team had. As part of his recorded achievements, in 2003, after graduating to the Springboks side, Ashwell Willemse was part of the Rugby World Cup squad for South Africa. While in the team, he scored a spectacular solo try against Samoa. With this, he scooped the top three awards which are Most Promising Player of the Year, Player of the Year and Players' Player of the Year during the annual South Africa Rugby function.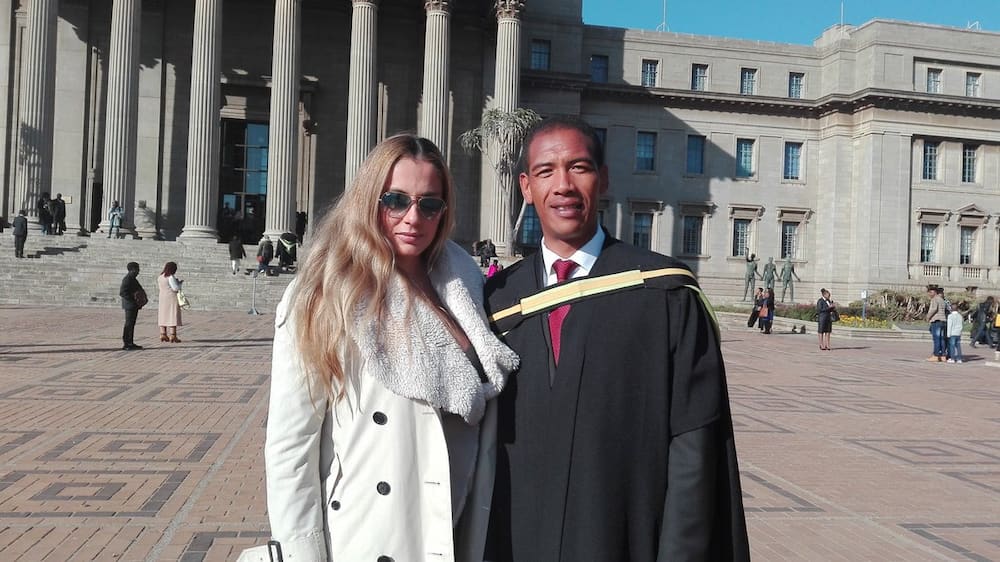 Moreover, apart from being a professional rugby player and commentator, it is interesting to know that Ashwin does so well also in business. With his entrepreneurial skill, Ashwin Willemse business deals with his partner Gayton McKenzie has been graced with lots of success stories.
Ashwin Willemse news
After Ashwin left off playing professional rugby, he joined SuperSport to start a career as a rugby commentator and analyst. With his technical knowledge as well as his first-hand experience, he did so well. But unfortunately, in May 2018, Willemse walked off the SuperSport set because, as described by him, he was brought to a "breaking point". He also claimed that his dignity was infringed upon.
As reported on Sport24, SuperSport has announced that Ashwin is not returning on television since his contract has expired with the company even though Ashwin claimed not to know what all that is about. As touching Ashwin Willemse latest moves, there is an unconfirmed report published by The Citizen claiming that the former Springbok wing is stepping into politics. But it would be recalled that shortly before the general election of 2014, Willemse featured so well as a guest speaker of the ANC and regularly put on T-shirts with Jacob Zuma's portrait.
READ ALSO: 10 interesting facts about Sho Madjozi you may have missed
As a man of positive influence, on the official Ashwin Willemse twitter handle, he has close to 45,000 followers. Apart from the fact that he uses this platform to share latest information about himself, there are also lots of Ashwin Willemse youtube videos that give latest updates about him.
Ashwin Willemse wife
Ashwin is married to Michelle Tasic. In 2018, Ashwin Willemse and his wife showing their passion for learning both graduated from the University of Witwatersrand. While the husband bagged a Masters of Management in Entrepreneurship and New Venture Creation degree with distinction, Michelle, his wife, bagged a Philosophy degree.
As Ashwin Willemse continues to make history, reading through his story serves to encourage the younger generation that one's background, no matter how bad or rough it may be, does not have to be a limitation to one's success in life. This successful man has proven to the world that no one is too big to experience change and that, with determination and the desire to succeed, anyone can rise to the peak of his or her career.
READ ALSO: Zoe Mthiyane biography: Age, Height, Baby, Husband, Drinking Problem and Movies
Source: Briefly News