Top wedding venues Pretoria 2020
If you have your wedding upcoming and you are concerned about getting one of the best wedding venues Pretoria where you can have your function, then, you are reading the right article. Irrespective of the kind of event centre that you are looking for, whether garden-like or a cost-effective one, you will find a suitable place as you here.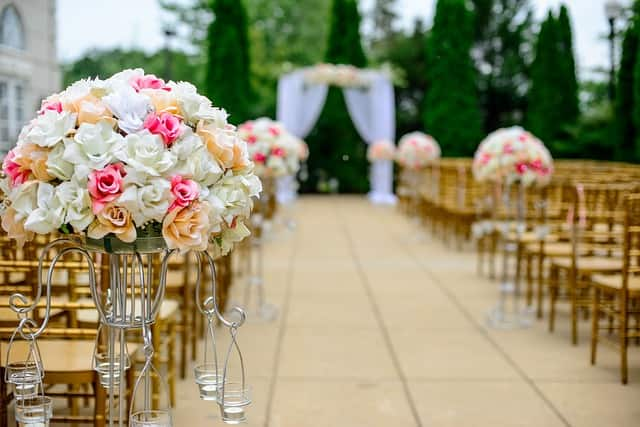 A wedding comes once in a lifetime, and so, it deserves giving it the best. However, no matter how much you have invested in it in terms of preparation, if you are not using the right location, all your efforts may end becoming a waste. Therefore, we have carefully selected some of the best places that will meet your taste and also give you a memorable experience.
Garden wedding venues in Pretoria
1. Mooikrans Venue and Garden
Mooikrans presents you with a perfect place where you can have the best of time. Being one of the best garden venues in Pretoria, they offer their clients an ideal environment for their outdoor ceremonies as well as a luxuriously-decorated function room. With their manor house, as a bride, you have the chance to unwind and enjoy special moments as you prepare for your marriage ceremony. Moreover, they can suggest some vendors like make-up artists, caterers, décor specialists, and photographers who would give you the best of services in case you need.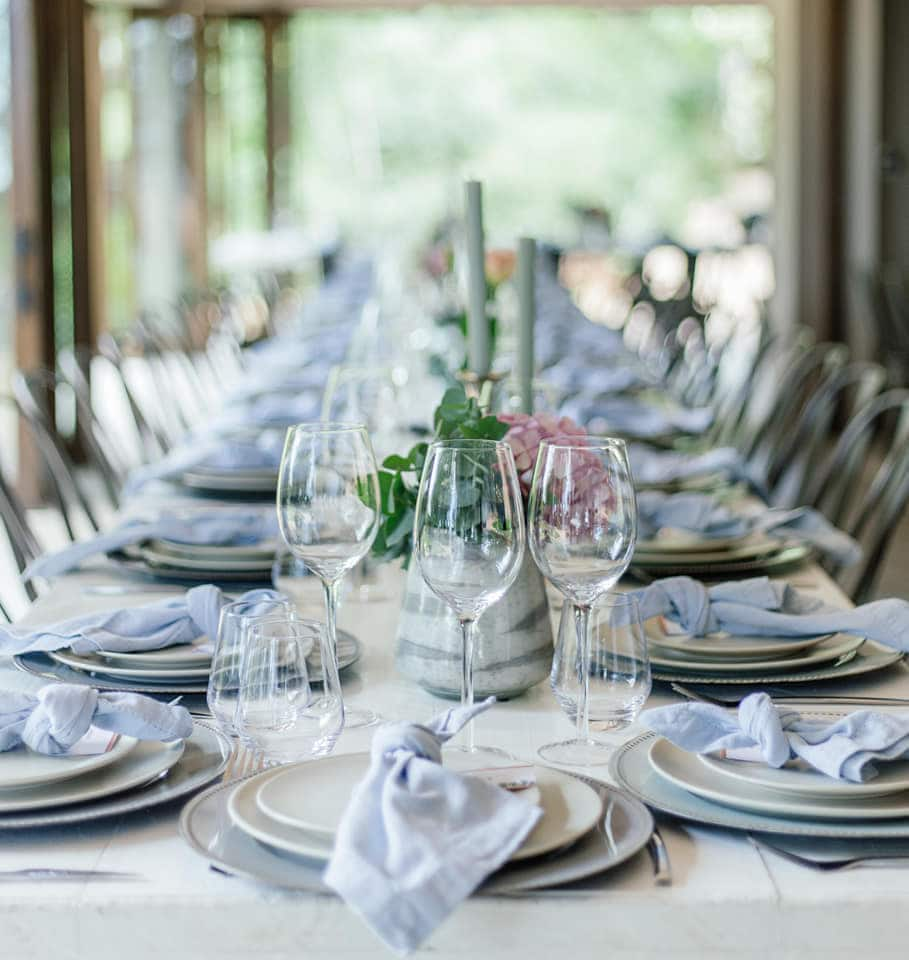 READ ALSO: Top wedding venues Gauteng
2. Bush Loerie Function Venue
Bush Loerie Function Venue is a place that you can choose among Pretoria wedding venues and never feel disappointed at the end. They have a classic and beautiful garden with the perfect atmosphere where you and your guests can have the best time. Whatever your dream of a garden wedding is, Bush Loerie can translate it into reality with every detail well-taken care of. Good enough, you can also request different flower arrangements, boutonnieres, and bouquets at reasonable prices.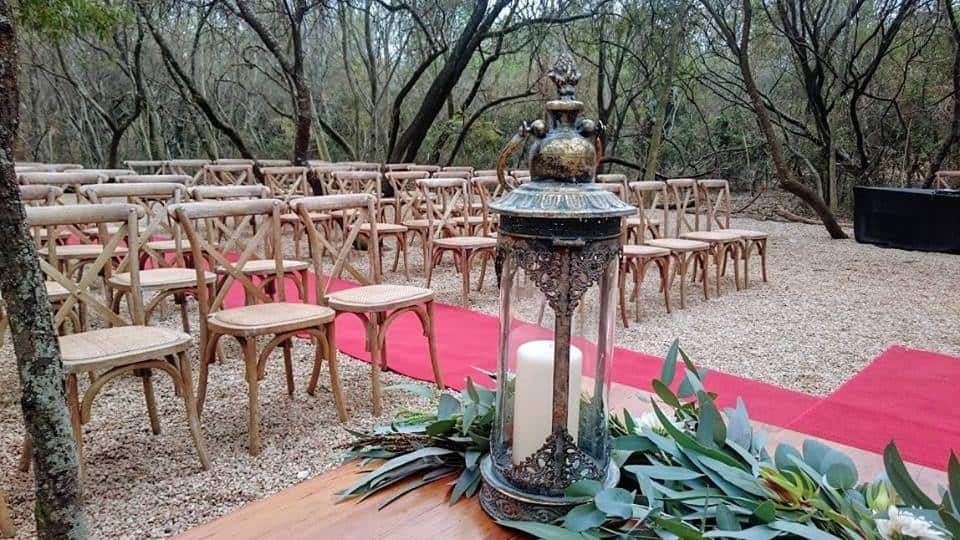 3. Grace Falls Wedding & Function Venue
If you have ever heard that dreams come true, then, Grace Falls is the place where they make things happen. With their highly-trained staff, they ensure that whatever are your needs for a garden wedding event centre, they meet them and also surpass them. Do you know why? They hold true to the fact that your special day deserves the perfect setting, therefore, they go out of their way to ensure that they add colour to your event, thereby making the memory worth keeping for ages.
4. Bukra Manana Function Venue
What is your budget like for a garden-experience for your wedding? Bukra Manana has one of the cheapest wedding venues in Pretoria with second-to-none services. They offer total warmth of relaxation with the serenity of nature that will make your day truly memorable. Irrespective of what your budget for an event centre is, they ensure that every need is catered for in the best appreciable manner. With their well-mannered and respectable team of workers, Bukra Manana has come to be a fantastic wedding venue Pretoria that any intending couple wants to use.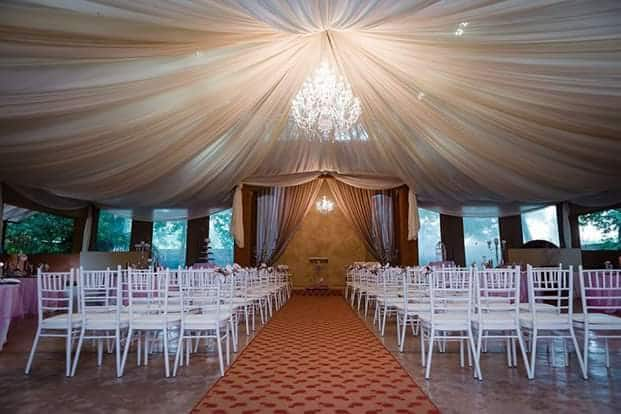 READ ALSO: 5 biggest malls in South Africa 2019
5. Kleinkaap Garden Weddings & Functions
Kleinkaap Garden Weddings & Functions is one of the most affordable party venues Pretoria has. If you are looking for a place that can accommodate as much as 400 guests with secure parking, subtle decor, and nice conveniences, you may want to consider this wedding event centre. Depending on your needs, they make sure that attention is given to every detail so that each of your guests enjoys a memorable experience that comes with your marriage ceremony.
While you do not have to stress yourself on the planning process, they have a dedicated and experienced staff who would love to handle those for any time.
Wedding venues Pretoria East
6. Lavandou Wedding Venue
One of the extraordinary things about this event centre is how they can transform an ordinary event into a memorable one. Like no other, Lavandou cherishes every marriage ceremony as much as those who are getting married do and come up with creative decorations and arrangements that will make every guest wow the celebrants' event. They make sure that nothing lacks, and at the same time, their team of professional staff is always available to help in times of emergencies.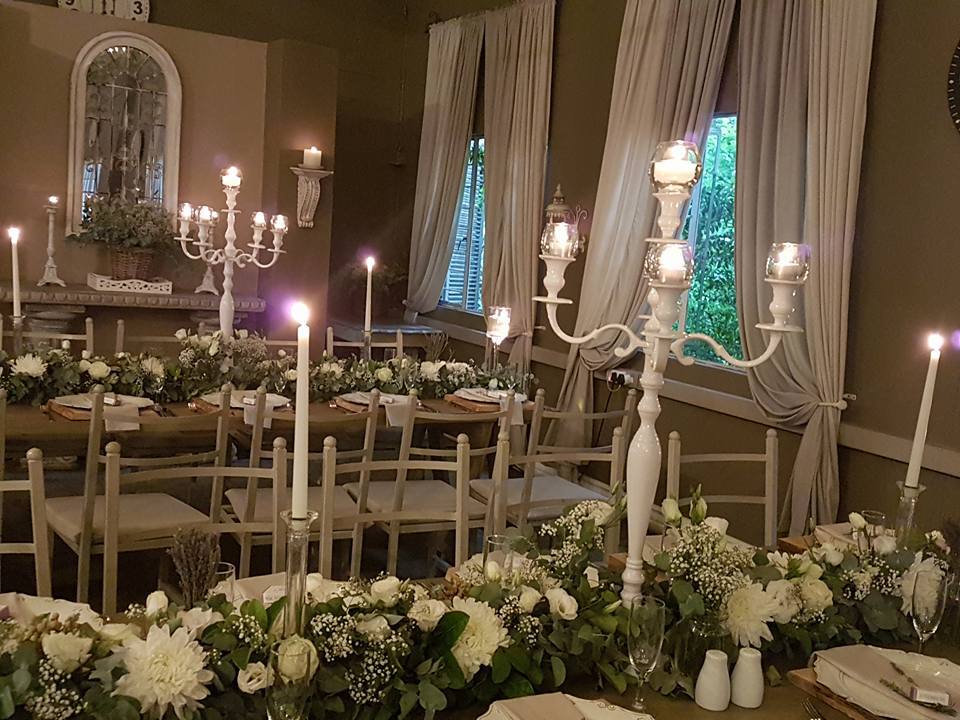 7. Chez Charlene Wedding Venue
Located at R223, Lynnwood, Pretoria, 0032, Chez Charlene has five-star hospitality with tranquillity and an oasis of beauty that will make your day memorable. So, if you are looking for 5 star wedding venues in Pretoria, you can consider this one. Also, as one of the most affordable wedding venues in Pretoria East, its location offers a boutique venue of an elegant and unparalleled style to make sure that every guest enjoys a memorable day. More so, Chez Charlene has a convenient and inviting setting with luxury and a feel of exclusivity and safety.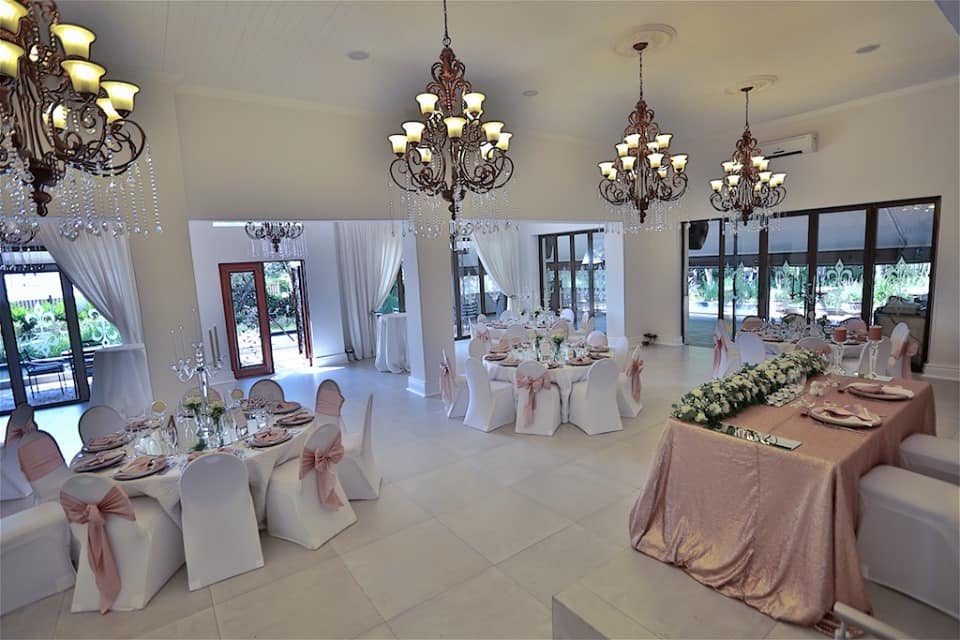 8. @ The Beach Pretoria
Opened around September 2017, @ The Beach has the vision to create the number one cocktail bar, outdoor restaurant, and kids-friendly event centre that caters for every demography. Located at 2 Boschkop Road, Zwavelpoort, Pretoria, 0081, @ The Beach has sea sand, palm trees, and dynamic staff who ensure that every guest has the best of experience. Being one of the most recently established wedding venues in Pretoria, this event centre comes with a unique atmosphere and first-class convenience.
READ ALSO: List of child friendly restaurants Cape Town
9. Monte de Dios Wedding and Conference Venue
Ever imagined having your nuptial ceremony in an environment that is nestled against a picturesque mountain and coupled with outstanding catering and the most beautiful facilities? Monte de Dios is an exceptional event centre. Their team of professionally-trained staff attend to every guest' needs in a manner that makes them feel very important. Interestingly, they have different centres based on the number of people that you hope to have at your event. So, when you are looking for small wedding venues Pretoria, they should be your next consideration.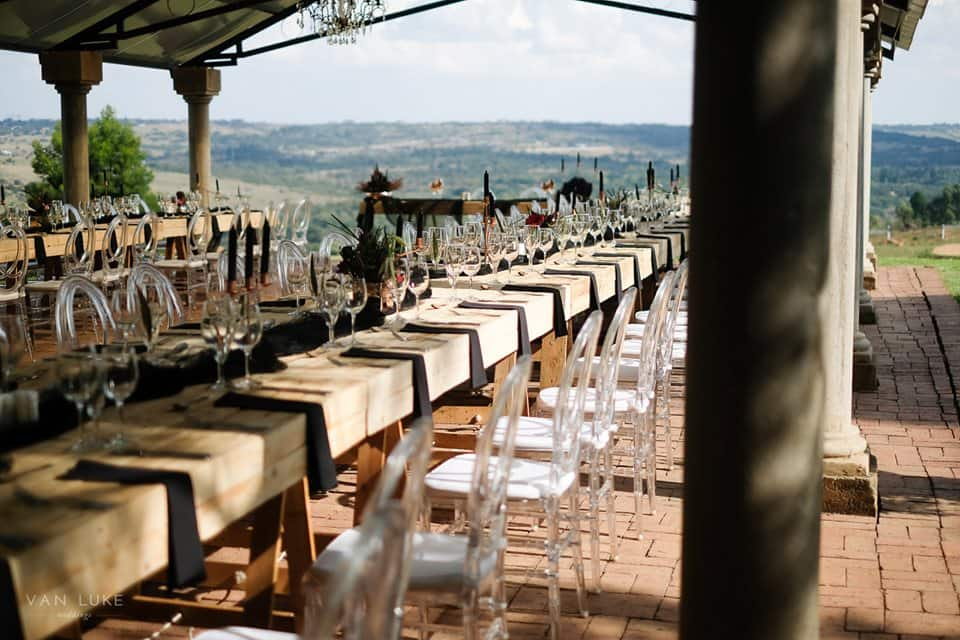 Cheap wedding venues in Pretoria
10. Bushloerie Function Venue
Location: Plot 215, Loerie street, Haakdoornboom, 0110, South Africa.
Website: www.bushloerie.co.za
11. Opikopi Guest House
Location: 581 Verdi Street, Constantia Park, Pretoria, 0181, South Africa
Website: www.opikopi.co.za
13. Shere View Function Venue
Location: 15 Catherine road, Shere, 0084, South Africa
Website: www.sherewoodlodge.co.za
14. Morgenzon Estate - Guesthouse, Conferences and Wedding Venue
Location: 12 Airport road, Cynthia Vale AH, Pretoria, 0001, South Africa
Website: www.morgenzon.co.za
15. Bentleys Country Lodge
Location: Brits road and Main Street, Akasia, Pretoria, 0200, South Africa
Website: www.bentleyslodge.co.za
With the information shared so far, whatever concerns that you may have as far as wedding venues Pretoria are concerned, we hope that you find this article enriching enough in helping you make the right decision. Apart from that, remember that your marriage ceremony deserves the best and that is what you must give it.
READ ALSO: 5 best retirement villages 2019
Source: Briefly News