Thabile Ngwato age, husband, parents, news channel, Instagram and net worth
Who is Thabile Ngwato? Thabile Ngwato is a favorite South African media personality and business lady best recognized as a former anchor at SABC News. Besides, she is famous for her co-founding role at Newzroom Afrika; now a timeless African satellite television news channel on DStv. Thabile has previously worked under competitive capacities in the process of acquiring a wealth of journalistic skills.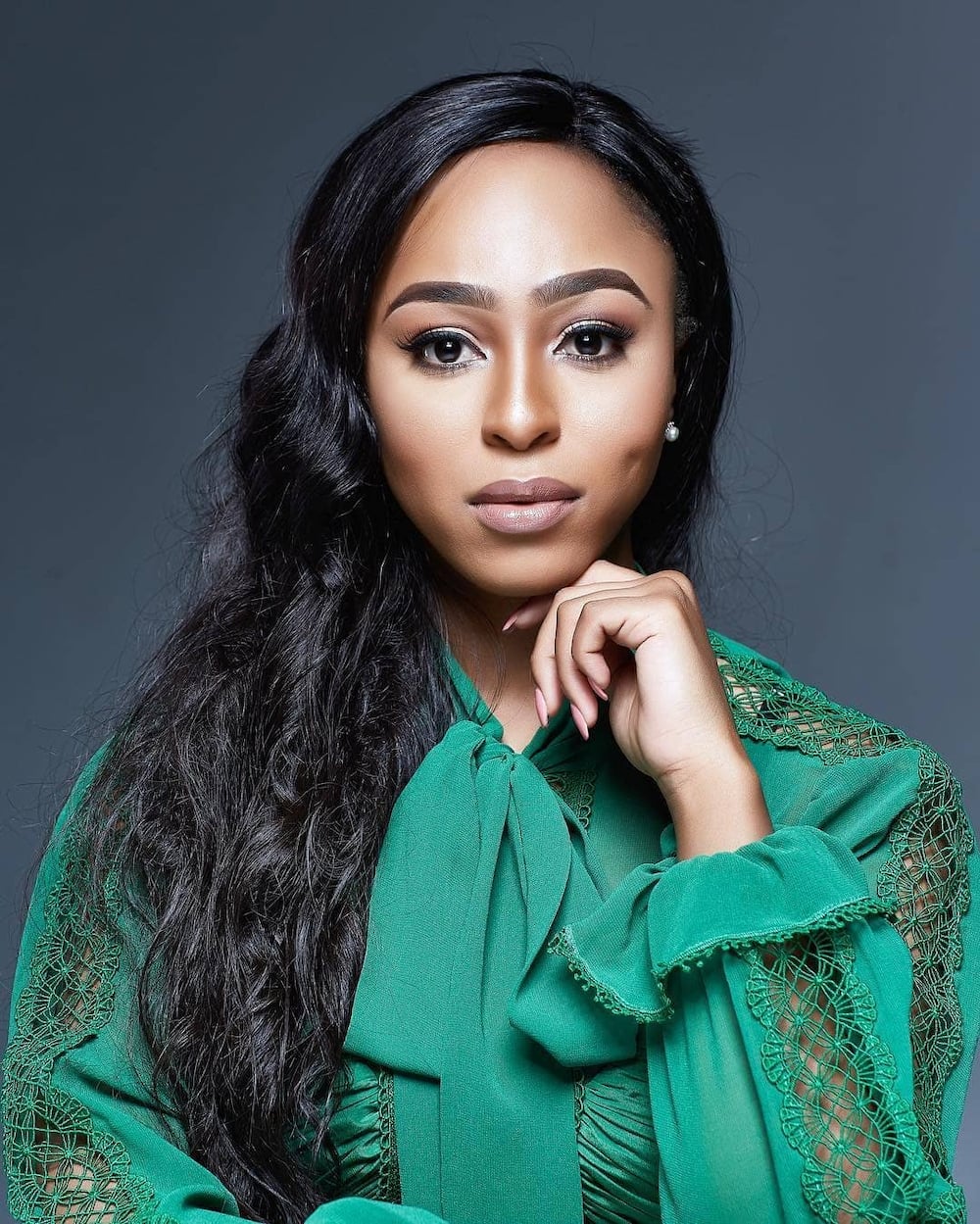 It is interesting how Thabile has streamlined her career, earning herself thousands of fans at her young age. It is barely six years since she gave journalism a try, but her accomplishments are way higher than you may think. One attribute that has enabled Thabile to crash her limits and boundaries of diversification of her talents is determination. We can learn from her profile that she is not only a news anchor but also a voice artist and radio presenter. Similarly, she is a gifted MC that graces different occasions to flavour up her daily bread.
READ ALSO: Douw Steyn age, children, wife, education, cars, house and net worth
Thabile Ngwato profile
Full name: Thabile Ngwato
Date of birth: 13th of May, 1990
Place of birth: Mpumalanga, South Africa
Nationality: South African
Thabile Ngwato age: 29 years
Profession: Journalist, News Anchor
Years active: 2012 to present
Famous for: Former role as an anchor at SABC News, Radio personality, producer, and businesswoman.
Thabile Ngwato Instagram: @thabilengwato
Thabile Ngwato Twitter: @ThabileNgwato
Thabile Ngwato Facebook: @Thabile Ngwato
Thabile Ngwato biography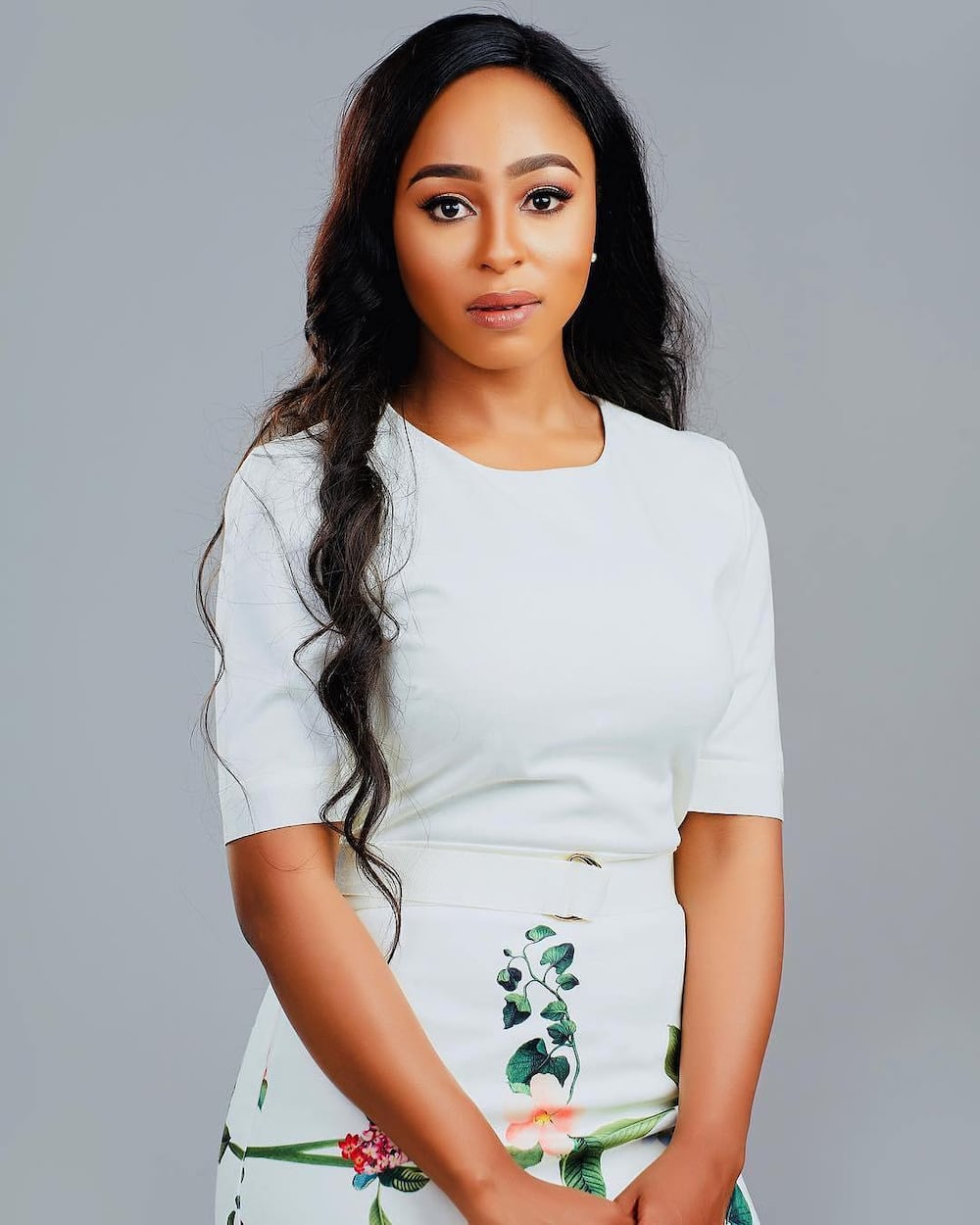 Who are Thabile Ngwato parents? It is shocking how private the journalist has managed to keep her private life on the low. We do not have names, but we know that the anchor grew under the care of her parents in Mpumalanga , where her inner desire to become a journalist has come up. It is deep in her interest to nurture and influence other people's lives for the better.
Thabile Ngwato birthday is on May 13th, and her new years always come with glamour and younger looks, thanks to her fitness routines. Fans and admirers always send her birthday wishes days before, and she even receives post-birthday wishes and surprises.
Growing up, Ngwato's role model was BBC's South African born and raised Lerato Mbele. She admitted spending much of her early years watching the BBC journalist.
"I watched her a lot when I was younger and I am impressed by her, she is very inspirational, and I think I am getting there,"
She lives up to the optimism that everyday hard work is rewarding in the long run.
Thabile Ngwato engaged
It is this tweet from two years ago that sparked a renewed interest in Thabile's love life. Thabile was formerly linked with Jimmy Tau, Kaizer Chiefs captain and former Orlando Pirates. Suspicions into her alleged love affair with the footballer Jimmy Tau fueled about three months after his breakup with Sizakele Manonga. Rumors took a considerable toll after the footballer was spotted out for lunch with the media personality. These tales quickly faded away before the two could confirm or deny them.
Some sources indicate that Thabile was romantically linked with Floyd Shivambu, claims which she has publicly confirmed as false.
"There was never a relationship, to begin with. Please, stop asking me about Floyd. I don't discuss my private life in newspapers. You're writing the story. You should know. I don't know what you're talking about."
Thabile Ngwato and Sizwe Dhlomo
Fast forward to today, who is Thabile Ngwato husband? We do not have concrete details about his identity, but Thabile Ngwato and Sizwe Dhlomo are hitting it off. Check out our gallery from their vacation in Japan that says it all.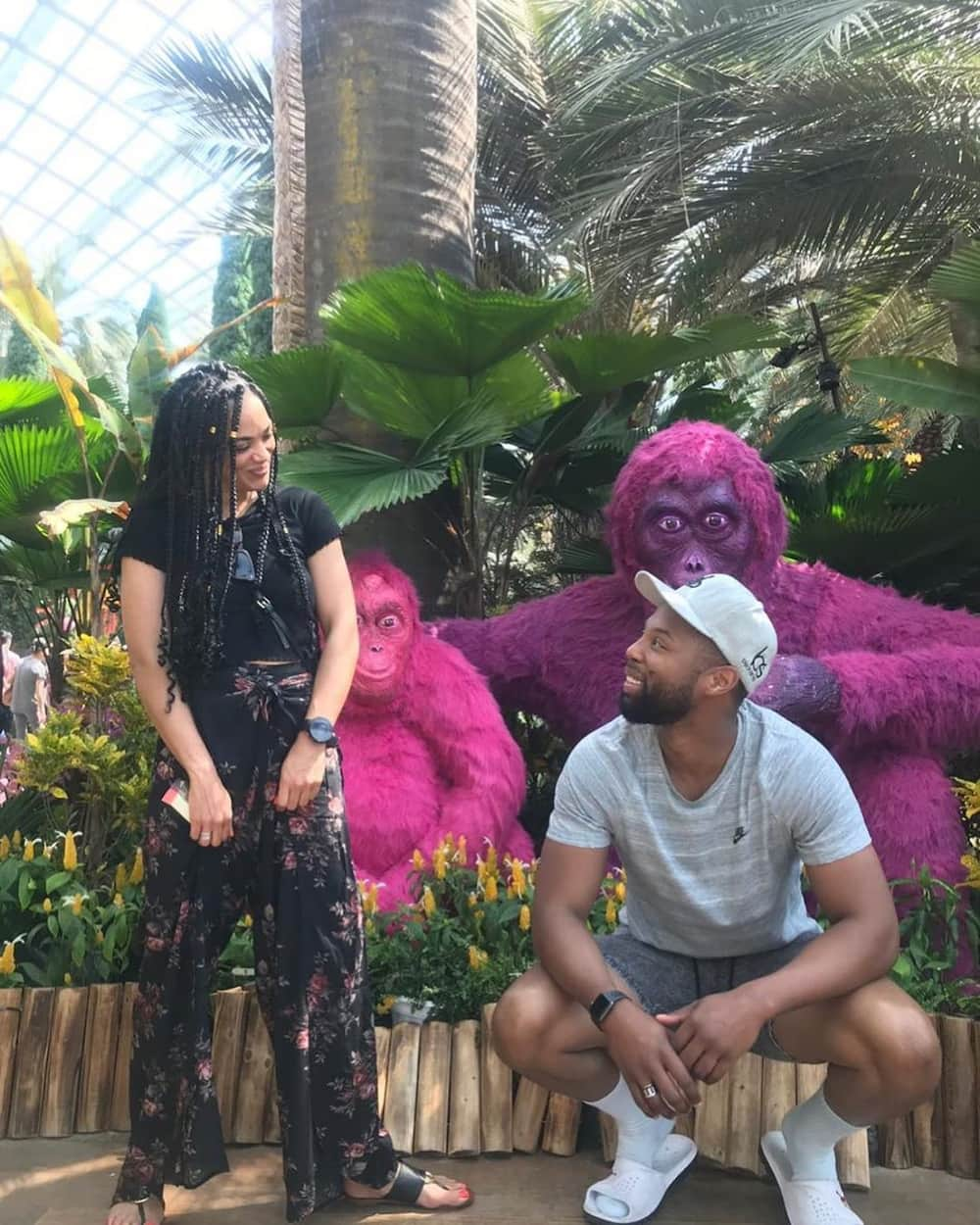 Totally in love, the look says it all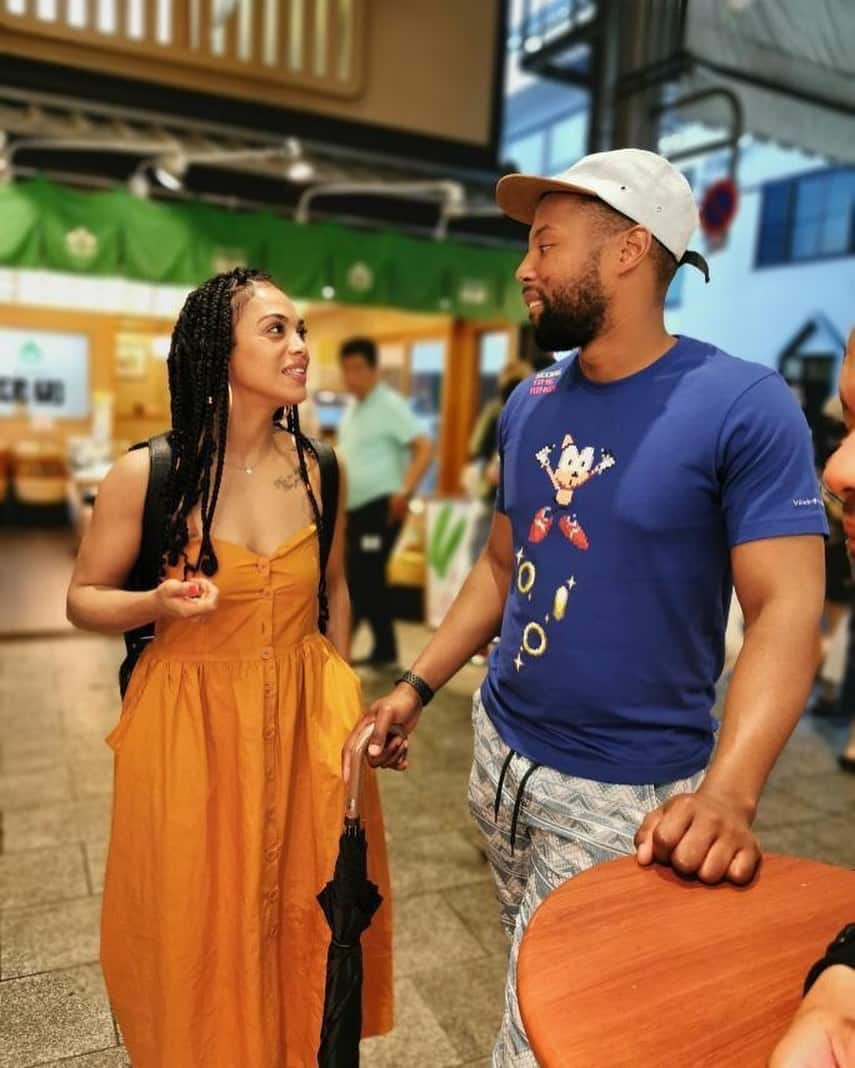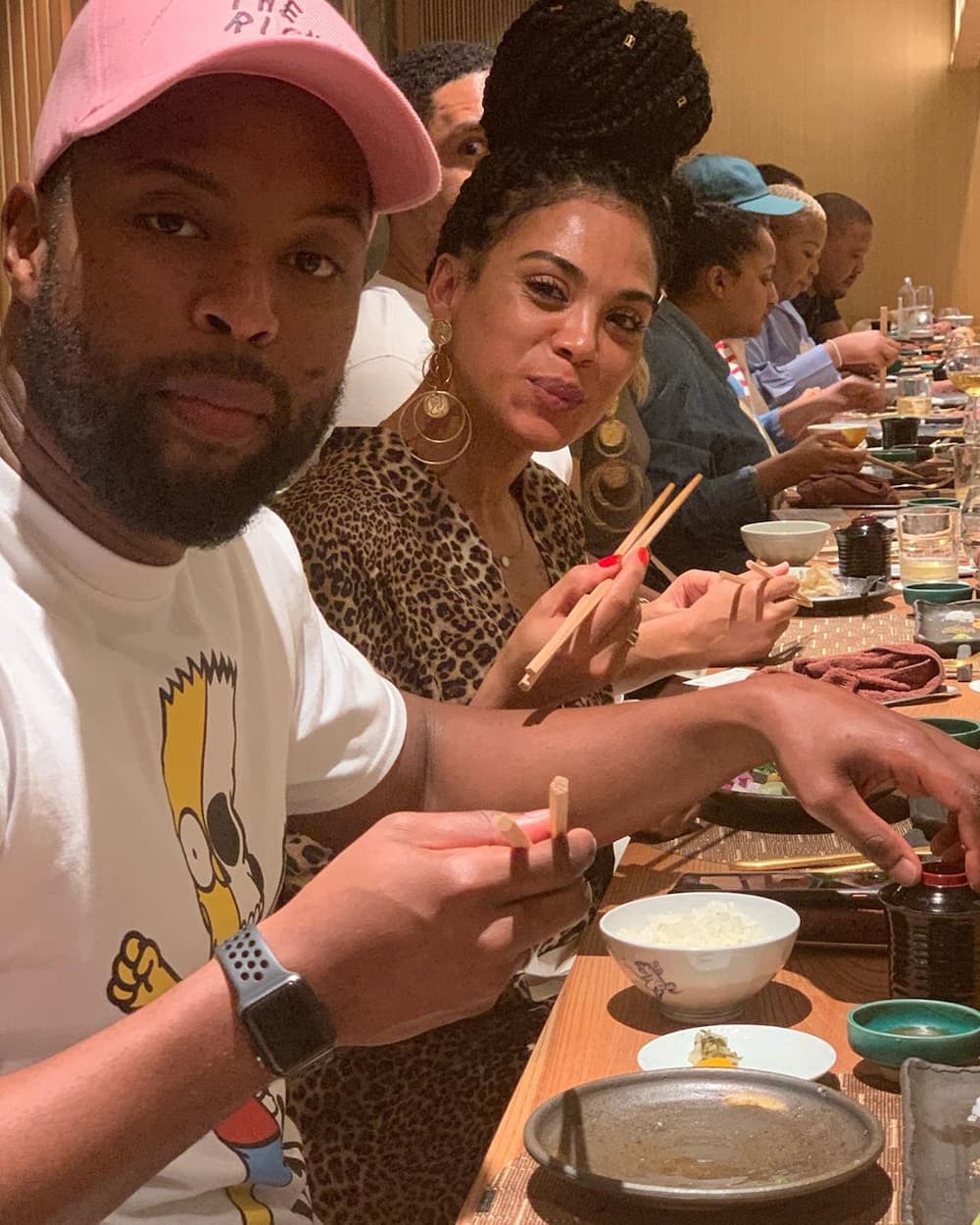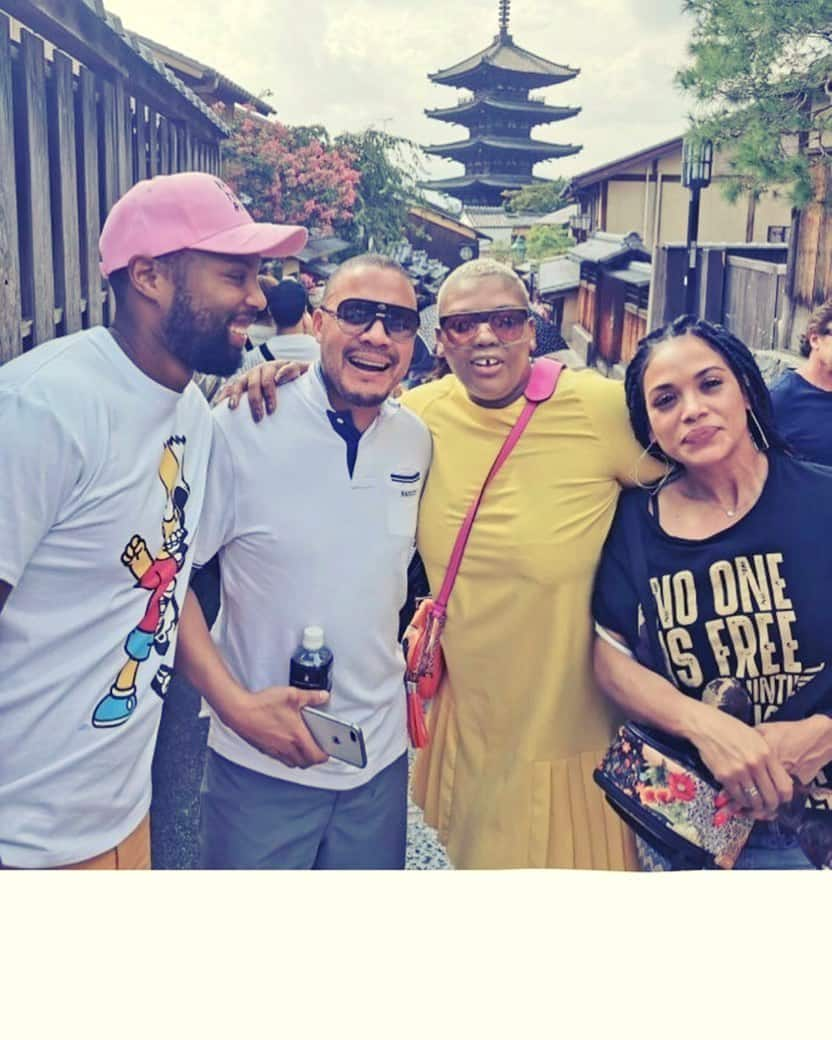 Thabile Ngwato career
The young newsreader has become a maiden name in the country for her charming personality and widely admirable work ethic. Having been a close follower of her work, we cannot stop to approve of her striking and productive balance between personal life and career.
Ngwato started her career journey at YFM, a youth radio station based in Johannesburg. In 2012, Thabile started presenting Sistahood, an educational youth show, which she left in 2013.
2013 saw Thabile join e.tv's youth programming block Craz-e. It is after this stint that she earned a job at SABC News as a news producer and anchor. Thabile, later on, left the media company in 2018 to run her company. She eventually decided to concentrate on Newzroom Afrika channel which is under the ownership of her other firm called Rapid Innovation Investments.
Thabile now enjoys far-reaching directorship at Ngwaro Nkosi Holdings, Rapid Innovation, and Rapid Innovation Investments.
Thabile Ngwato news channel
Ngwato Media is a huge, exciting accomplishment that confirms Thabile's undying spirit for entrepreneurship even with her busy schedule. Thabile and her partner Thokozani Nkosi are having a bliss at Newzroom Afrika. The firm was first announced in August 2018 by MultiChoice. The announcement came not long after ANN7's contract failed to renew amid the emergence of the Gupta scandal.
Newzroom Africa became valid on the 1st of May, 2019. The channel streams through DSTV ch405. Cathy Mohlahlana, the former news anchor at eNCA news, works alongside Marc Lewis, the sports anchor.
Thabile Ngwato net worth
There are no up to date updates on how much the news anchor is banking from her vibrant media career and recently launched news media startup.
READ ALSO: Pat Lambie age, measurements, baby, wife, song, injury, education, current team, stats, salary and Instagram
Thabile Ngwato is now one of the most sought after voice-over news anchor with a mastery of cutting edge journalism. Her young age and wealth of skills in diverse fields have seen her grow her career and businesses alike. Since leaving the South African Broadcasting Corporation, Thabile has been focusing on her newly founded company Newzroom Afrika, and we wish her all the best.
READ ALSO:
David Mabuza age, children, wife, education, current office, house, cars and net worth
Patrice Motsepe age, children, wife, education, foundation, bitcoin, private jet, salary, cars, houses and net worth
PJ Powers age, husband, Rugby World Cup, national anthem, songs, albums, record labels and Instagram
Thuso Motaung age, wife, songs, cars, house, recordings and Instagram
Jacob Wiese age, baby, wife, wedding, parents, Instagram, contact details and net worth
Source: Briefly News