Nomuzi Mabena Moozlie car accident, boyfriend, twerking, and best Instagram photos
Although not very popular in South Africa and across the continent, Nomuzi Mabena is no new name in the SA entertainment industry. Her stage name is Moozlie and she is very popular on social media, especially on Instagram. She has almost one million followers on IG, but there is more to this bubbling rapper in connection with her Instagram and hitting headlines earlier in the year.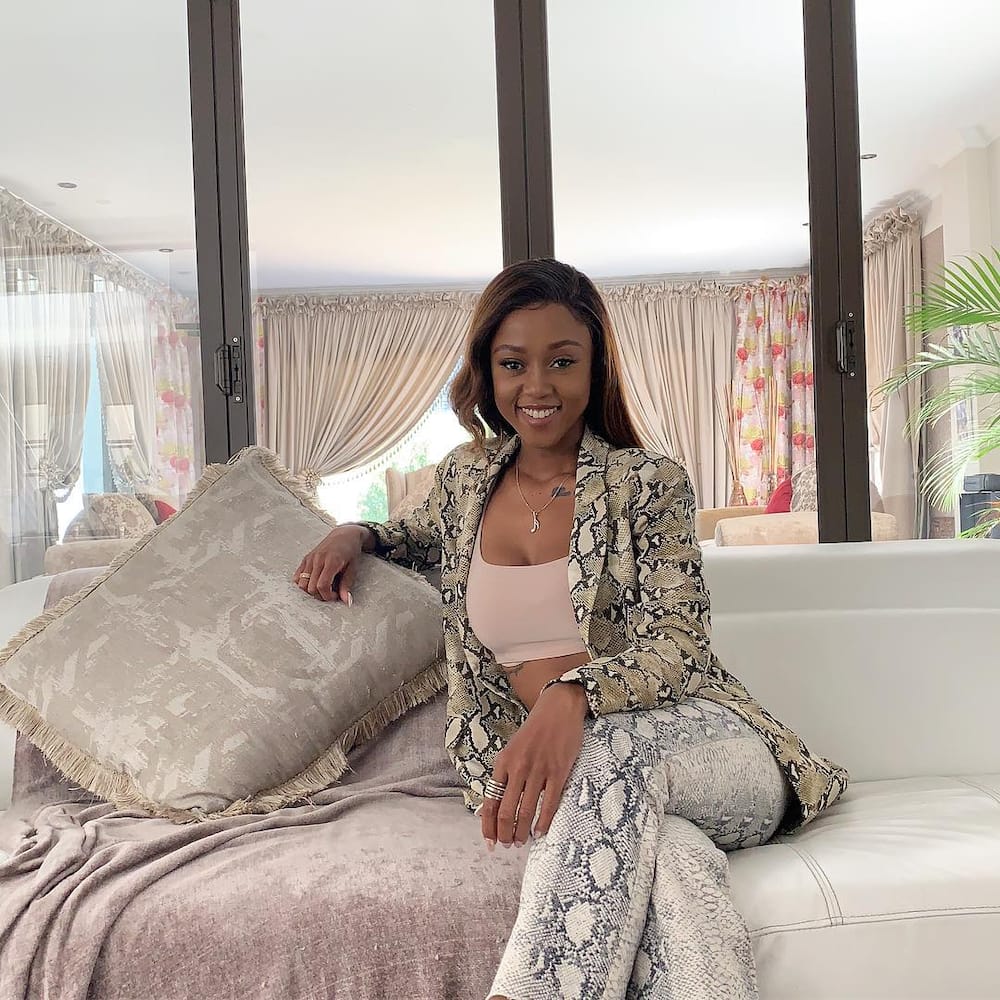 At the start of 2019, Moozlie was the trending topic for almost one day after she was involved in a car accident - so did many people and most of her fans think. Was the accident fake or true? Find out below.
Nomuzi Mabena Moozlie profile summary
Date of birth: September 22, 1992
Place of birth: Benoni, Gauteng
Nomuzi Mabena age: 26 years
Marital status: In a relationship
Boyfriend: Sbuda Motloung also known as Sbuda roc
Profession: Rapper
Nomuzi Mabena Instagram: @moozlie
Twitter: @NoMoozlie
Was the Moozlie accident real or fake?
On January 10, the official Instagram account of Nomuzi Mabena posted a video whereby she was live on Instagram. Moments later, the video suddenly ended in what appeared to be a car crash.
Immediately, the post quickly gained traction and received a lot of comments, views, and shares. Fans were concerned about her safety and life.
It was hours later that she came out to confirm that the Nomuzi Mabena accident was staged and no one was harmed during the making of that video. Although the video seemed legit, it turned out the accident was fake.
READ ALSO: Moozlie's view: Musician shares snaps of exciting NBA All Stars
Revealing the accident was staged landed the rapper in the hot seat with a lot of backlash coming from all quotas. However, the reason behind shooting the video had all the good intentions, people still questioned the ethics and morals of the same.
Nomuzi Mabena news about the story turned out to be a partnership with the South African branch of Volkswagen to promote safe driving to reduce arrive alive accidents. The takeaway from the video was that people should avoid using their photos while driving. Also, the other message was about the need to stop drinking and driving.
Moozlie twerking
In 2014, Nomuzi appeared on the MTV Takeover Show starring Roger Goode and taught him how to twerk.
Nomuzi Mabena boyfriend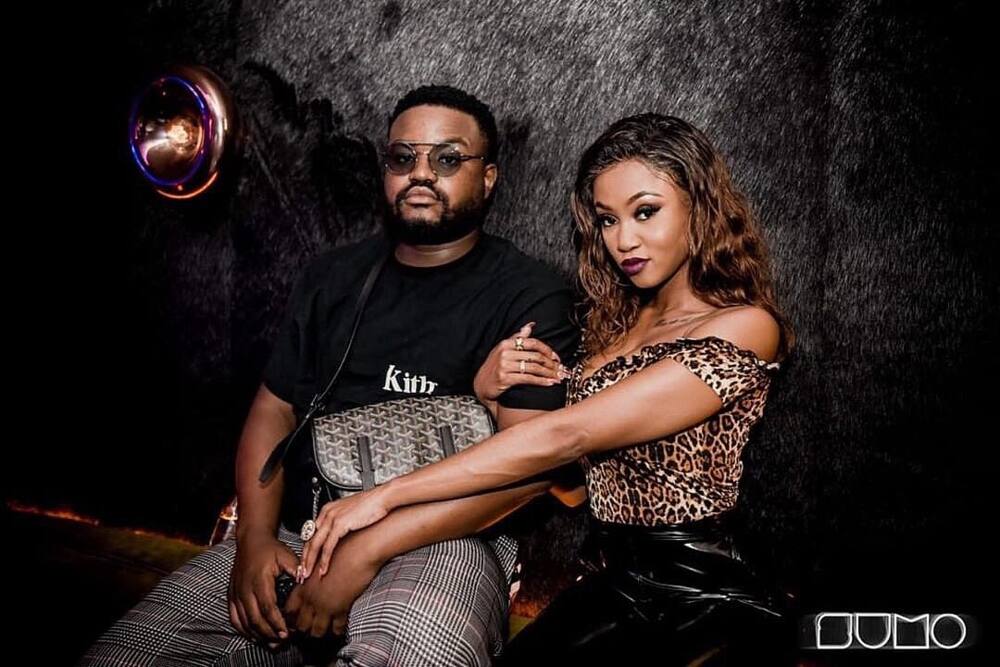 In 2016, New24 reported that Mabena was dating Sbuda Motloung. His stage name is Sbudaroc. Despite sharing a work relationship, since Sbudaroc was her manager, they seemed so much in love.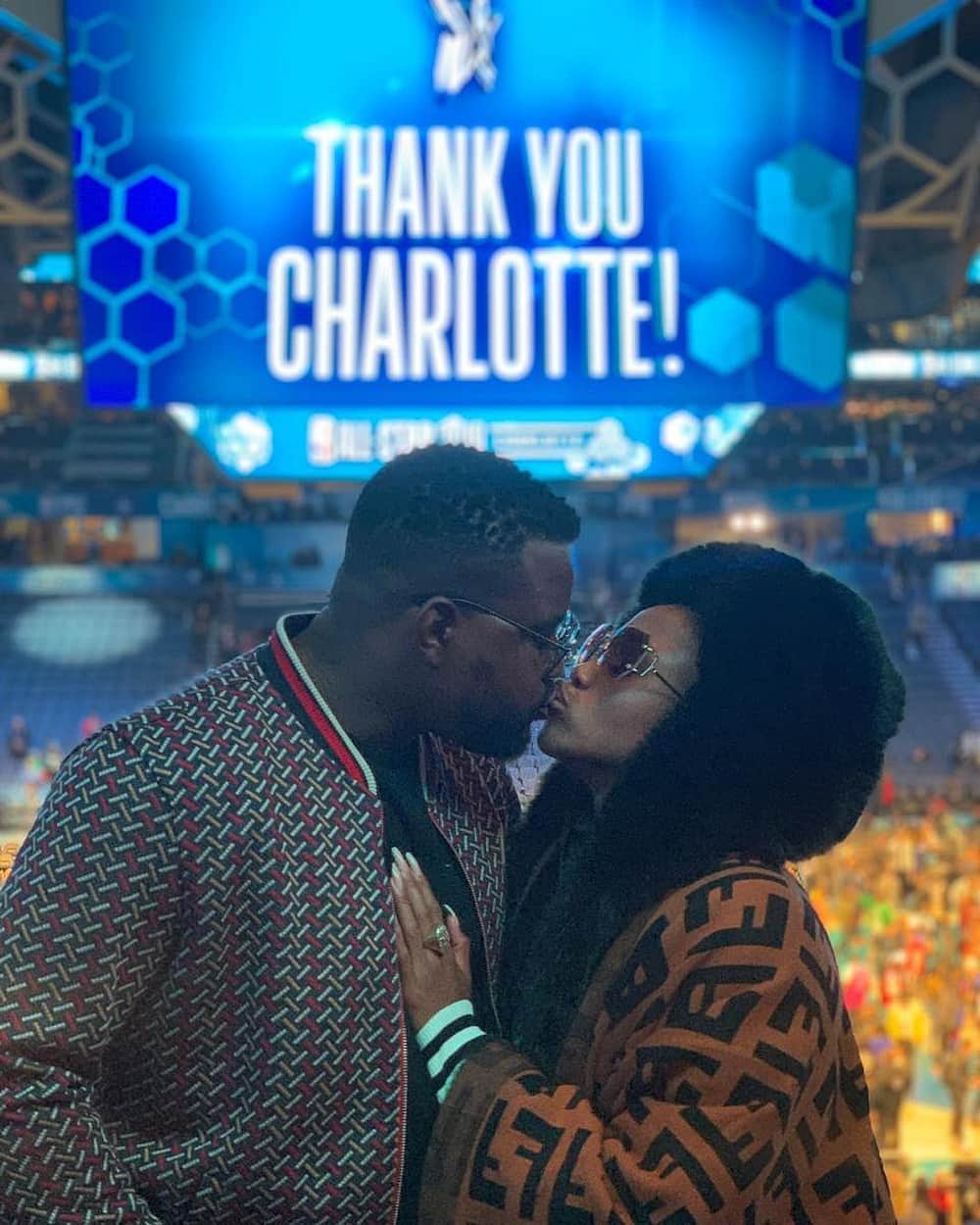 This was during the NBA All Star Weekend. Some fans described the kiss as a Royal Kiss.
Moozlie best Instagram photos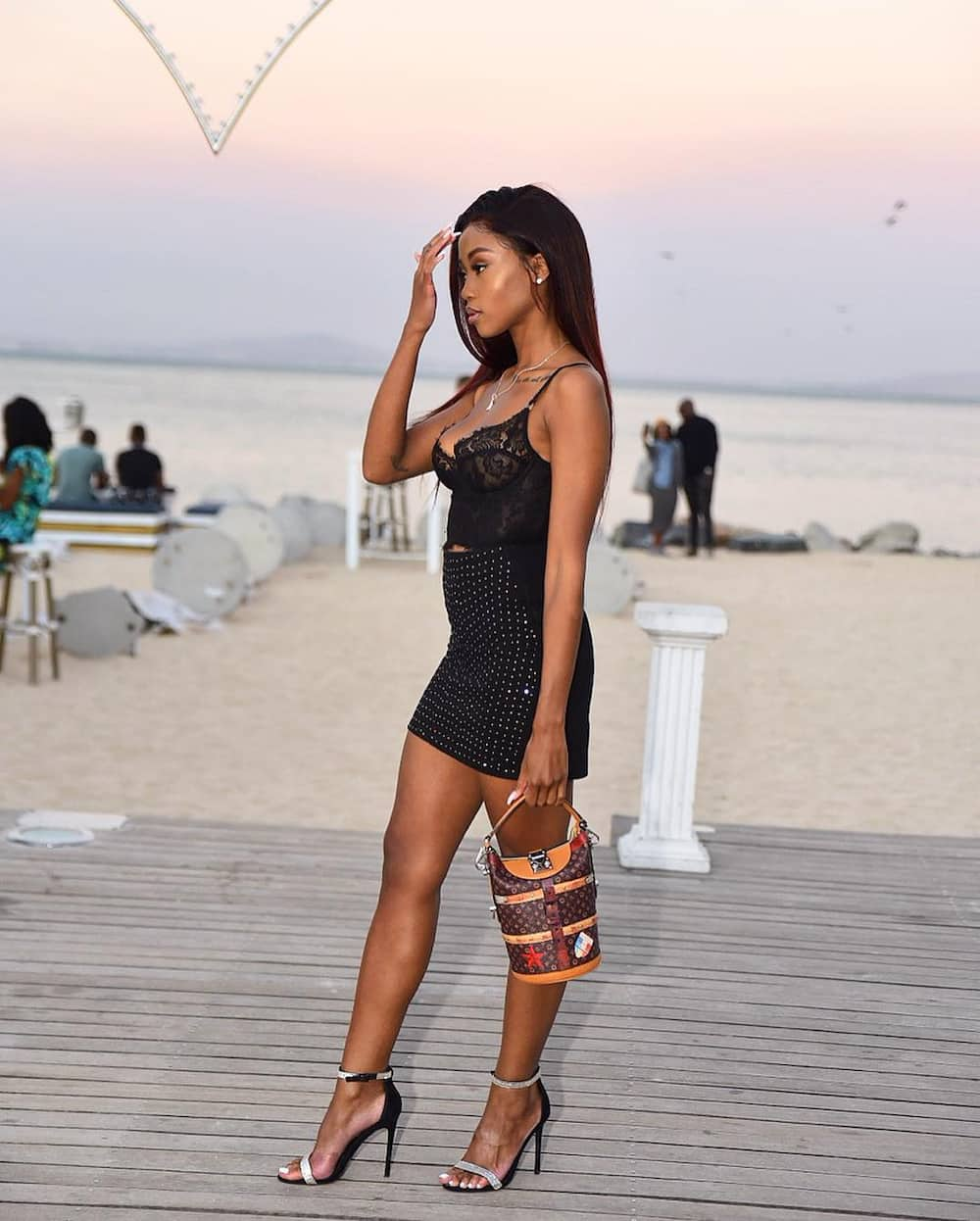 Amassing over 850 thousand followers on Instagram is no mean fete. This rapper seems to understand this statement and hacked the secret. She is very active on her page and posts all sorts of photos to keep her fan base engaged.
READ ALSO: 3 Gorgeous Mzansi celebrities who rock the braided hair look
From single photos and collages to group pictures, she does it all. Here are some of the best photos she has posted so far.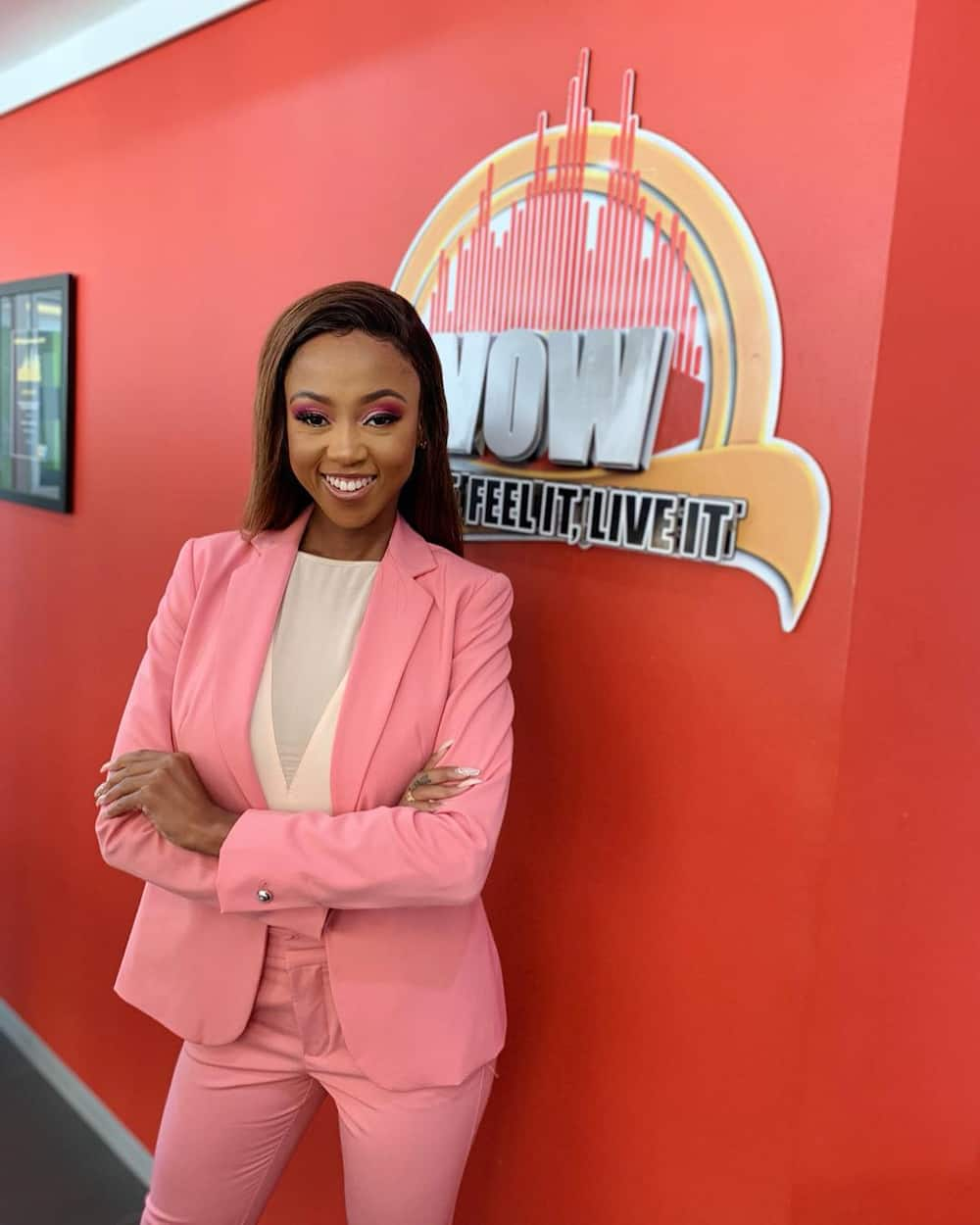 This rapper knows a thing or two about fashion. In this picture, her choice of a full suit of matching pink blazer and trouser looked sharp on her.
She was just from an interview where she talked about the need to change from the behaviour of drinking and driving.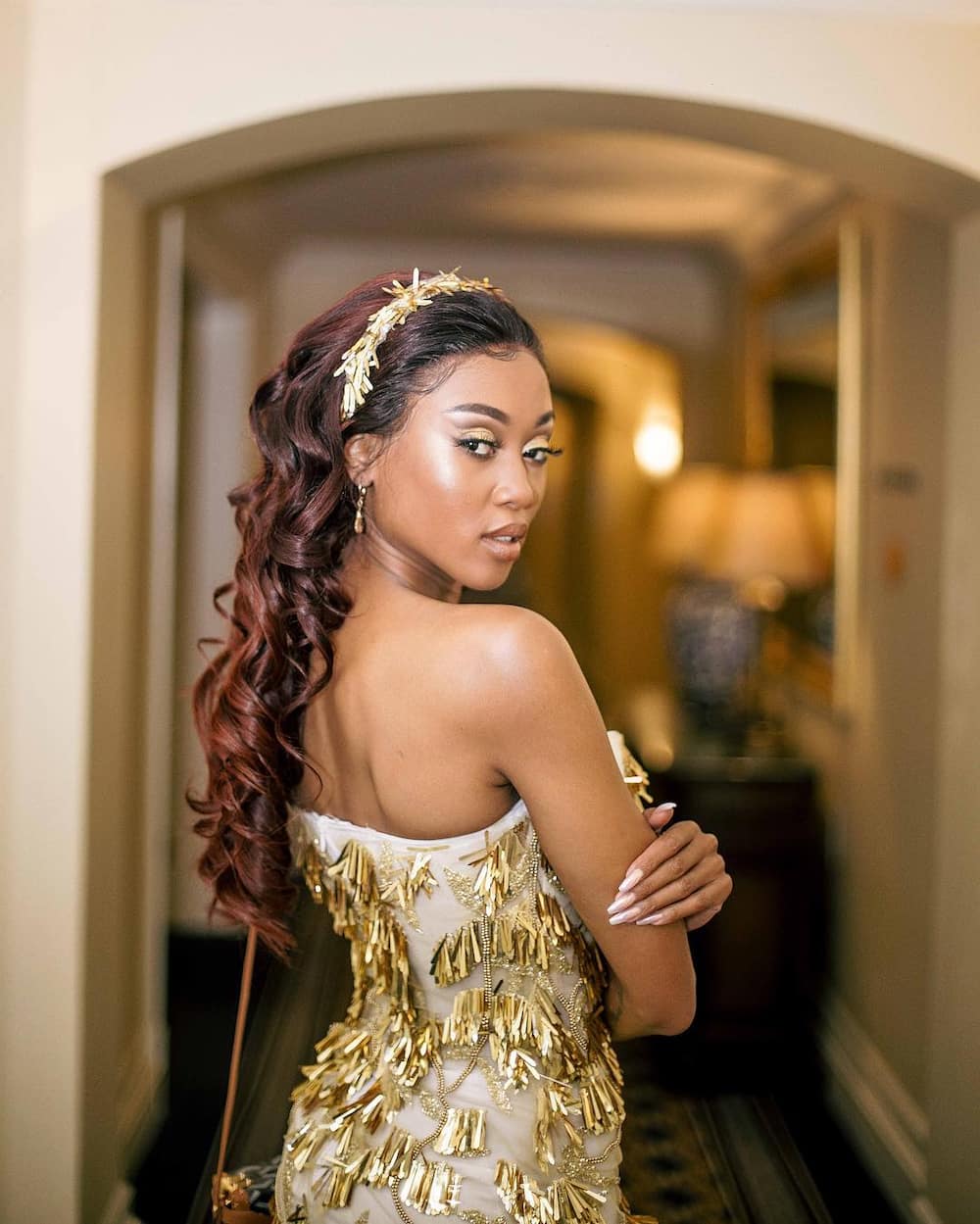 Hair, makeup, and a gold-touched outfit are all on point. Everything about this picture is flawless. The background also matches seamlessly with her outfit and makeup.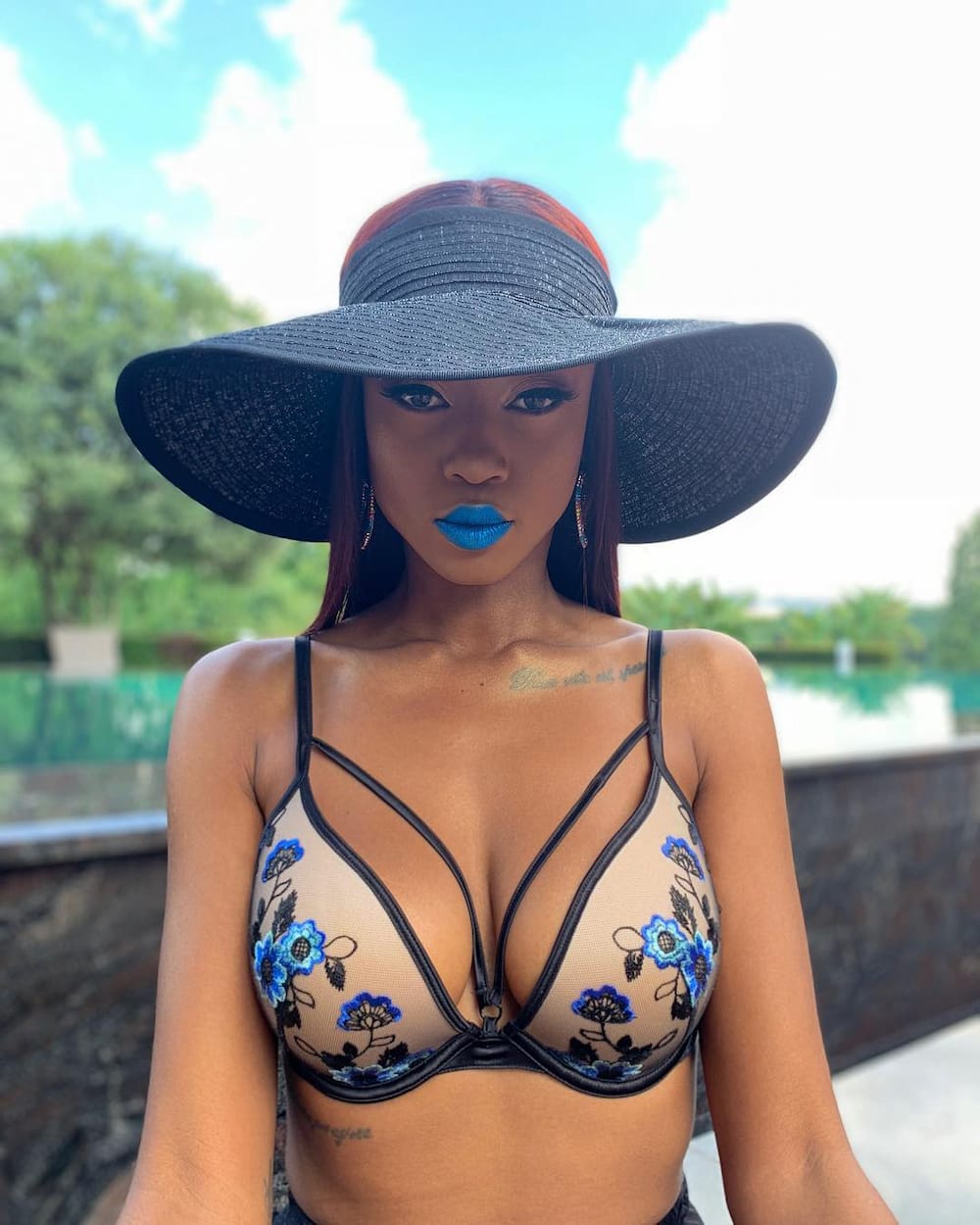 This picture is yet another proof that Mabena knows her fashion. The ocean blue lipstick that matches perfectly with the flowers on her bra is the point of focus. What's more, her fierce look complements the pose.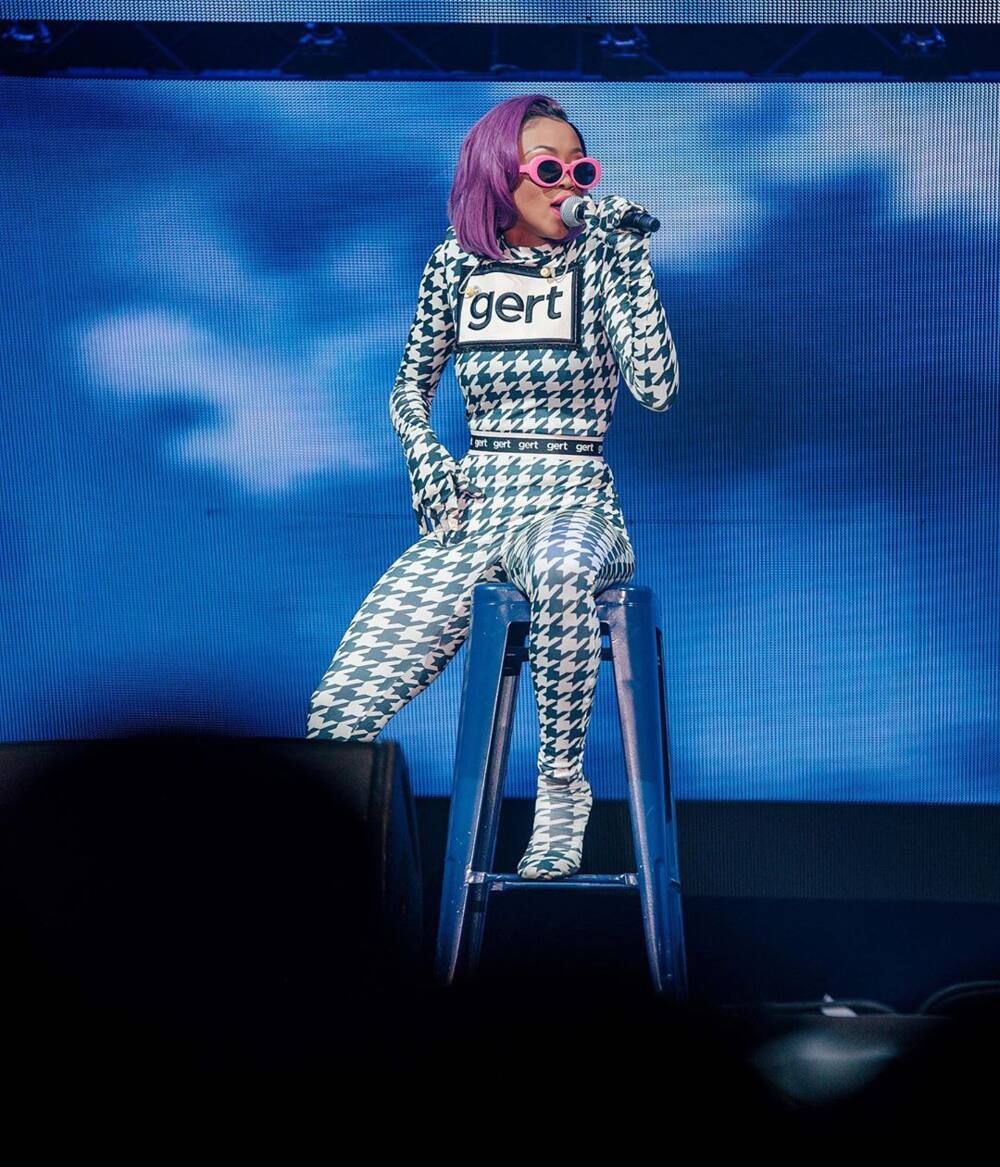 This is one of the recent photos of Moozlie. In this picture, she was performing at the #CastleLiteUnlocks event where she shared a stage with the likes of Casper Nyovest, AKA, Nasty C, and Meek Mill.
What better way for fashion to meet music than this?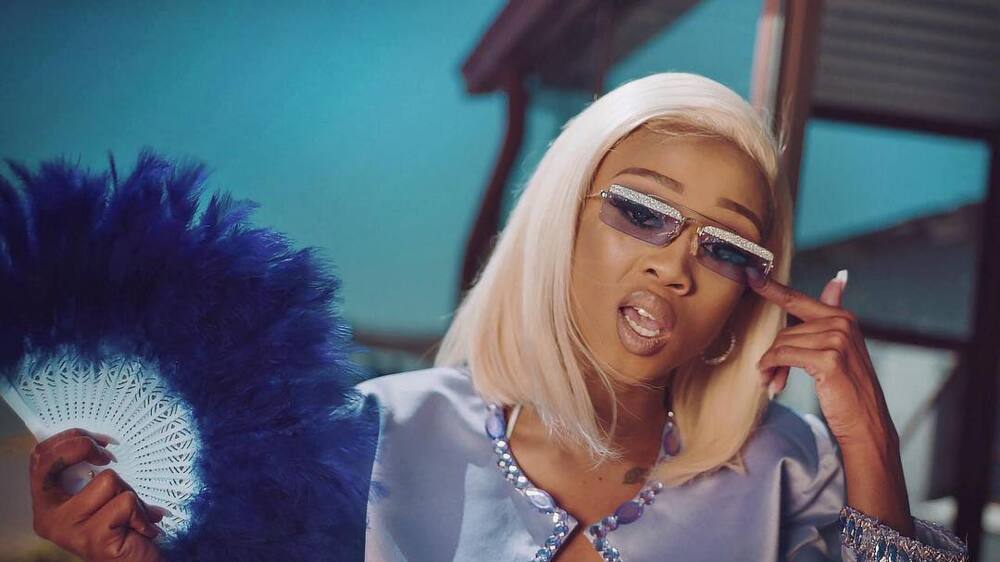 This is a photo straight out of her latest video for the song S'funukwazi.
Be it releasing a controversial promotional video, performing alongside Meek Mill, posting on Instagram or releasing her videos, this rapper makes regular posts on her IG account. After finding out her accident video was fake, are you expecting more Nomuzi Mabena music from this steadily-rising star? Which of her songs is your favourite?
READ ALSO: Meet the makeup artists our gorgeous celebrities love and trust
Source: Briefly.co.za