Life for Kelly Khumalo has not been very rosy, but one thing that she is worth getting credit for is how she has garnered inner strength to stay in charge of every situation she finds herself in. No doubt, Khumalo's life proves the fact that one's challenging background does not have to be a limiting factor to one's greatness in life, as everyone has the capacity to rewrite his or her stories. Therefore, this article delves into her personal life, and in it, you will get to know who she is, how she rose from grass to grace, her achievements so far, and other interesting stories about her life.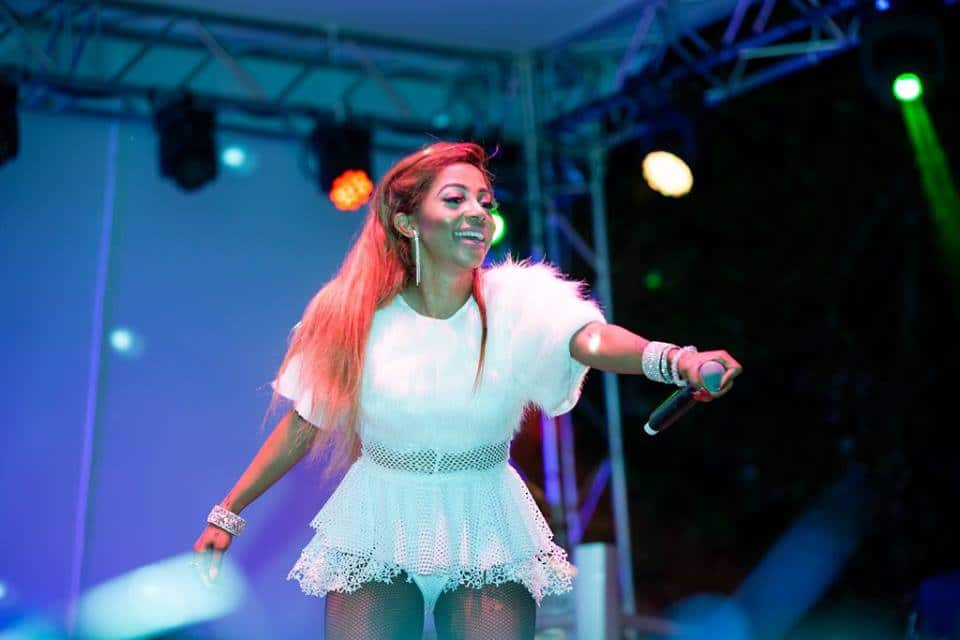 The multi-talented Kelly Khumalo dubs as a singer and actress. Her gifts landed her a role in Mthunzini.com's youth drama and in Rhythm City in 2007 where she played the role of Sunay. Based on the role, she was a singer with lots of talents and load of a stinking attitude. The following paragraphs discuss her relationship and career, among others.
Kelly Khumalo biography
Kelly Khumalo is a South African actress, singer, and dancer in Afro Pop music circuit who rose to become the Best Newcomer of 2005. As an award-winning singer, during the 19th South African Music Awards (SAMA) that was held at Sun City, she walked home with the Best Female Artist award. Her journey to limelight started when Sarah and Bonsai Shongwe, the founders of Bonsai entertainment, discovered her in 2003 where she performed at a Gospel Star Search competition.
READ ALSO: Proudly SA: ProVerb recently celebrated 14 years in the industry
The first professional performance that she did was at a Kaizer Chiefs soccer match where she had to stand before a crowd of 30,000. Barely spending two months in the music entertainment industry, she did the opening act for the American Rap star Missy Elliot. Apart from that, after releasing her 2005 debut album with the title "TKO", the South African vocalist Kelly Khumalo has kept moving successfully in leaps. For instance, Kelly Khumalo Themba, among others, has enjoyed lots of downloads and has remained one of her fans' favourite tracks.
In 2012, Kelly Khumalo stepped in as an advocate fighting against domestic violence after she had been a victim of drug addiction for about two years at the time she was into a relationship with the singer Molemo Maarohanye. Uncomfortable with how women are being treated in the society, Kelly had to come out gun-blazing, and from experience, she said:
My anger comes from the fact that everything in our society is a woman's fault. You get raped? You deserve it because you weren't dressed appropriately. It is a woman's fault. Husband cheating on you? It is your fault because you are not satisfying him. Or it is the other woman's fault, she gets called a homewrecker. But the husband? He is not held accountable for his action. You lose your spouse in a crime, it is your fault and you become the number one suspect.
Kelly Khumalo age
When was Kelly Khumalo born? Kelly Khumalo was born on the 1st of November, 1984 at Spruitview, Katlehong, which means that the rising star-artiste is presently 34 years of age.
Kelly Khumalo songs
As a talented singer, Kelly Khumalo's songs have enjoyed lots of public acceptance to the level that some of them have been nominated for awards at different occasions. For instance, her album TKO got two times nominations at the South African Music Awards (SAMA). Also, her second album "Itshitshi", which she released at the end of 2006, and "Lobola", her third album, got nominated as well for SAMA.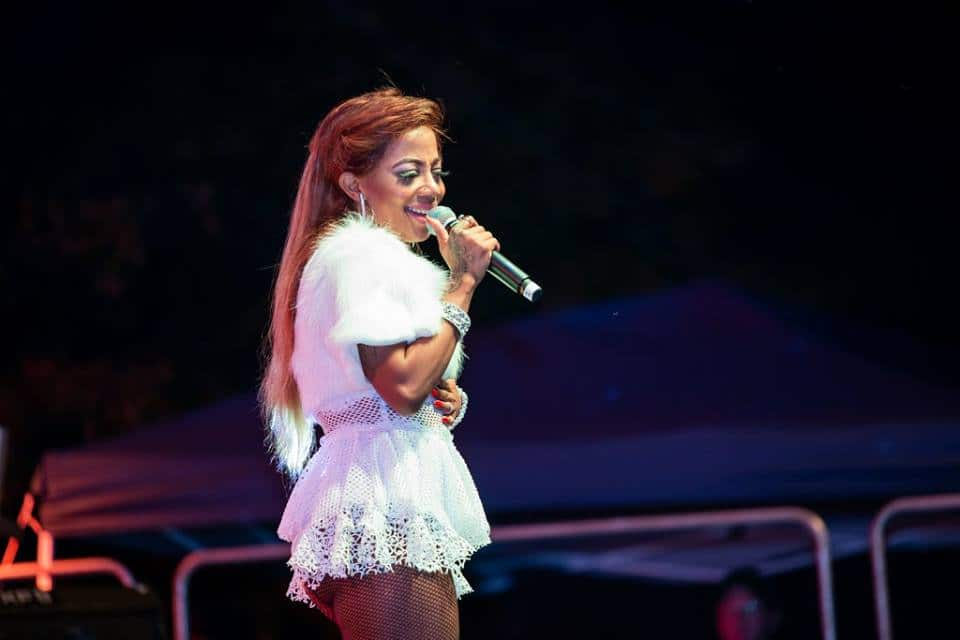 Moreover, Back To My Roots, an album that she released in 2014, unimaginably went gold, and this certified her to be one of the best vocalists in South Africa. One of her albums that she titled "Simply Kelly" featured American songstress Syleena Johnson which projects her level of advancement in her chosen career. With the album that she released in 2012 titled "The Past, The Present , The Feature", she landed the Best Female Artist Award in 2013 while her 2014 released track "Asine" in the album "Back to my Roots" rose to the Top 10 on the iTunes World Music.
READ ALSO: ProVerb rapper biography: age, real name, kids, wife, ex girlfriend, new girlfriend, albums, house and net worth
Who is Kelly Khumalo's sister? Kelly Khumalo sister is Zandile Khumalo. As if music flows in her family's DNA, Zandile Khumalo songs are also another set of songs that you will want to listen to over and again. A list of some of the tracks released by the vocalist Kelly include the following:
Ngiyabuza
Qinisela
Ngofa Nawe
Uyangihlanyisa
Thuma Mina
You Can Fly
My Truth
Ngi Ngazi
Iphupho Lami
My Testimony
Niku Bambe
We Makhelwane
Isikhwele
Walk round Heaven
Umemulo
Dance Africa
I Really Love You
Together Apart
Sinner's Prayer
I Keep Fighting
Ngiyanfela
Themba
Senzo
Baleka
Imbali
Ajaku
Kelly Khumalo husband
Despite her level of achievements in her career, Kelly Khumalo seems not to have really enjoyed her love life because of some of the ordeals that she has had to face. The award-winning Kelly got romantically involved with an Orlando Pirates goalkeeper known as Senzo Meyiwa.
Where did Senzo Meyiwa die? Senzo was unfortunately shot in an alleged armed robbery at Kelly's mother's house in Vosloorus. She also dated Molemo "Jub Jub" Maarohanye, a musician and ex-convict but the relationship was characterised with more of physical abuse than expressions of love.
Is Kelly Khumalo married? Presently, it is becoming more of a reality than a mere dream as Kelly Khumalo and Chad da Don are not taking things slowly at all as they cruise in their ship of love. Although the two love-birds have had their ups and downs in their relationship, they announced their engagement recently.
Taking to her Instagram page, Kelly said they needed to do that as a symbol of their commitment. In her own words, "Today was a very special day for my husband and I, we got baptised together as a couple to signify our commitment to each other and Gods purpose for our lives".
Kelly Khumalo kids
Kelly Khumalo is the mother of two kids, Christian and Thingo (which is interpreted as a rainbow in isiZulu). While Christian was given birth to for Molemo Maarohanye, Thingo's father is the late Senzo Meyiwa.
It is interesting reading about how the awarding-winning Kelly Khumalo began her journey into greatness. Despite the challenges that she has faced, considering how she managed to stay in charge and never allowed those issues to derail her from her pursuit is worth commending. Also, now that she is about to tie the knot, we can expect bigger things coming forth from the relationship. At least, we can even hope that this new phase of her life would become a redefining moment for good, while it also impacts on her life and career.
READ ALSO: 5 Prince Kaybee outfits that show off his dapper dress sense