Ten facts about Shaka Zulu that few people know about
Shaka Zulu or Shaka kaSenzangakhona was an audacious South African king whose appetite for combat saw him rise to prominence in African history. Reading about him, one is tossed about by a mixture of hate and admiration. Admiration because of his heroic exploits and hatred because of the ruthless, violent and senseless manner in which he dealt with his subjects, critics and enemies. Like or hate him that is Shaka Zulu for you, and nothing much will change because he is a story now cast on the stone of Shaka Zulu history
The Great Shaka was a mighty Zulu king, fearless warrior and seasoned conqueror. He lived in an area dotted by many independent Nguni chiefdoms between the Indian Ocean and the Drakensberg. His mother was called Nandi, and she was a Lentani chief's daughter.
Owing to his smart combat techniques, Chief Dingiswayo quickly promoted him to the chief commander's position where he took charge of all the kingdom's military campaigns. As the commanding general, the young warrior's thirst for brutality found full expression, and in 1816, he, with the help of Dingiswayo deposed, killed and replaced Sigujana, his half brother.
Here are the ten shaka Zulu facts that you never knew about.
1. King Shaka Zulu replaced the assegai with the ikwala
For a long time, the warriors had used a longer spear locally known as the assegai. After various encounters, Zulu found throwing this spear from a distance ineffective because the enemy would quickly pick it up and hurl it back. He, therefore, designed the Ikwala which had a shorter handle and an elongated spear. This one allowed his warriors to only engage the enemy at a close range without unnecessarily losing one's weapon. Additionally, he introduced the shields made from cowhide to his army.
2. He was the brains behind the bull horn battle formation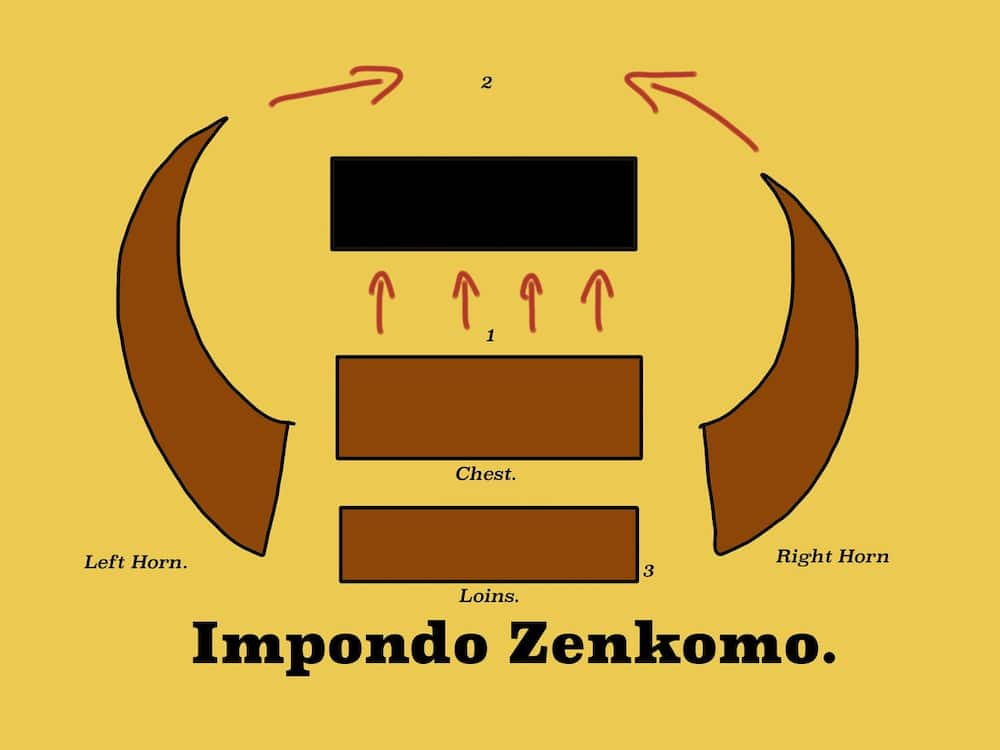 Several historians agree that Shaka was the think-tank and first implementer of the bull horn formation. This was a three-part attack tactic where the most experienced fighters would form the chest of a bull pressing enemy at a vulnerable position. The youthful and aggressive warriors would then form the "horns 'and trap the enemy within the semi-circle. The rest of the fighters would form the 'loin' taking position behind the "Chest" to ward off any additional attackers.
3. He was born out of wedlock
The Zulu clan founder was conceived through an ukuhlobonga ritual that went on an overdrive. Ukuhlobonga was a mock sexual act in which the players were meant to remain restrained and avoid actual penetration. Senzangakhona and Nandi, however, jumped the gun and actualized a union that lead to the conception of Shaka. As a result of his illegitimate birth, Zulu was raised by his mother alone.
READ ALSO: Mmusi Maimane throws shade at the ANC but gets roasted instead
4. His half-brothers assassinated him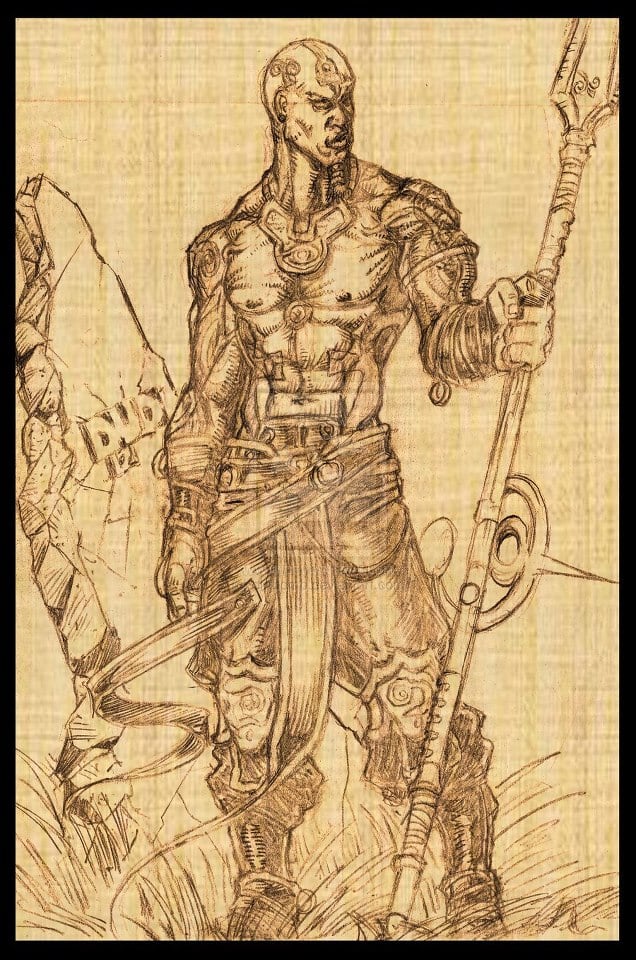 As you continue reading, you will at some point find yourself asking , so, how did Shaka Zulu die? Well, when Nandi (mother of Shaka) died in 1827, the grief was too much for him to bear and as a result, he relapsed into a psychotic disorder. Consequently, the King irrationally ordered the killing of pregnant women and their husbands to compel them perhaps to share in the pain that comes with losing a mother. He even ordered for all pregnant animals to be killed. In this rampage, he killed more Zulus than those who had succumbed during their conflicts with their enemies. When it became apparent that his murderous rampage would wipe out the entire tribe, Shaka Zulu siblings Mhlangana and Dingane justifiably assassinated him in 1828
5. He was named Sgidi, not Shaka
His father Senzangakhona originally called him Sgidi, not Shaka. When Nandi was pregnant, her clan could not accept that she was expecting a baby out of wedlock and instead she was exhibiting the symptoms of a disease then known as utshaka. Therefore the name Shaka was perhaps a derogatory reference to his illegitimate birth status
6. He was driven by insane curiosity
This was an overly curious person whose itching to know how certain things worked drove him to inflict undeserved harm or even death to his fellow man and beast alike. A case is documented where he slit and opened a pregnant woman's belly to see what was going on inside.
In another bizarre misadventure, he ordered for the gouging of a man's eyes to see how the victim would adopt life as a blind person. He also dispatched one of his confidants to England to know more about the British weaponry. However, Sotobe, the wise and esteemed messenger abandoned the mission halfway after news of Shaka's death reached him.
READ ALSO: Main Latest SA Politics News LATEST SA POLITICS NEWS 5 Times EFF leader Julius Malema and AfriForum went toe-to-toe
7. He was zero tolerant towards the weak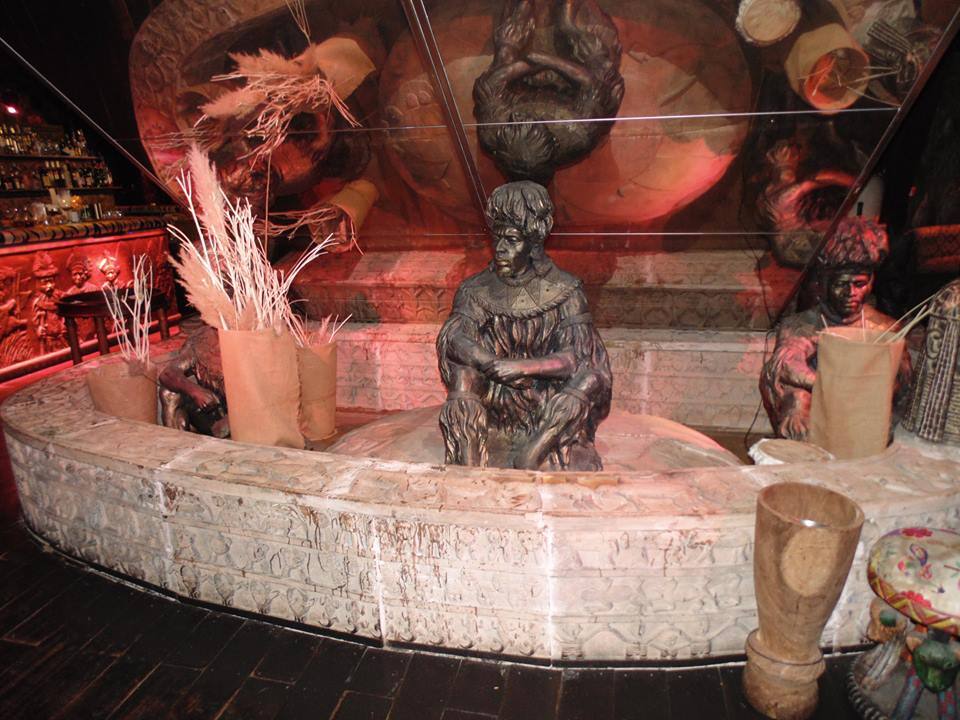 At his capital kraal, KwaBulawayo, many innocent lives were unjustifiably taken through his irrational and dictatorial decrees. For instance, people of short stature were deemed useless and unfit to live since they could not see the enemy from afar. Soldiers with wounded backs were also executed regardless of the circumstances under which they got hurt. The assumption was that a warrior's back could only be wounded when they were fleeing from the enemy. He had zero tolerance for cowardice. The Kraal also served as an execution centre for anyone who broke his rules
8. His warriors were to adhere to celibacy
He disallowed marriage among his soldiers as he believed that the challenges in the marriage unit would weaken their focus on military activities and expose the Zulus to danger
9. He had inner-circle of advisers
Shaka's inner-circle of advisers was primarily comprised of two men. Ngqengelele kaMvuyana and Zulu kaNogandaya. KaMvuyana was a Buthelezi who was adopted in Shaka's kingdom and rose to earn the King's respect. the King mentored kaNogandaya, and he also rose to be one of the few who had the exclusive rights to eat at the King's table.
10. He was fond of travelling
The Zulu king liked moving around a lot. In fact, several places in KwaZulu Natal were named after the specific incidents that involved him in those places. For example, KwaDukuza meaning "Light stabbing" was named after an assassination attempt that he survived there.
As earlier mentioned, the history of Shaka Zulu is marked with horror accounts of intolerance, brutality and extra-judicial executions. You probably have to listen to Shaka Zulu songs, view some of the Shaka Zulu pictures or even watch the Shaka Zulu movie to see the re-enactment of his heavy-handed leadership.
One of the most popularly re-enacted Shaka Zulu quotes is "never leave an enemy behind or it will rise again and fly at your throat".
In just a few years into his reign, Shaka Zulu had mercilessly killed, displaced and amassed swathes of territory, with over 250000 new subjects under him. His violent and psychotic approach, notwithstanding, his legacy could be traced in the sizable and powerful nation that he left back.
READ ALSO:
Jacob Zuma confirms Zondo appearance but many doubt he will speak
Not Guilty: Duduzane Zuma cleared of charges in Porsche crash
EFF takes on 'crocodile' Minister Gordhan in Parliament scuffle
Source: Briefly News