The South African actor, Armand Aucamp, possesses an undeniable acting ability that has led him to steal the hearts of many of his viewers. Not only is he an onscreen charm but also a handsome young man with a beautiful heart and a warm smile. He is multi-talented and is currently in the journey of exploring his passions and trying out new and different things. Here is all you need to know about him.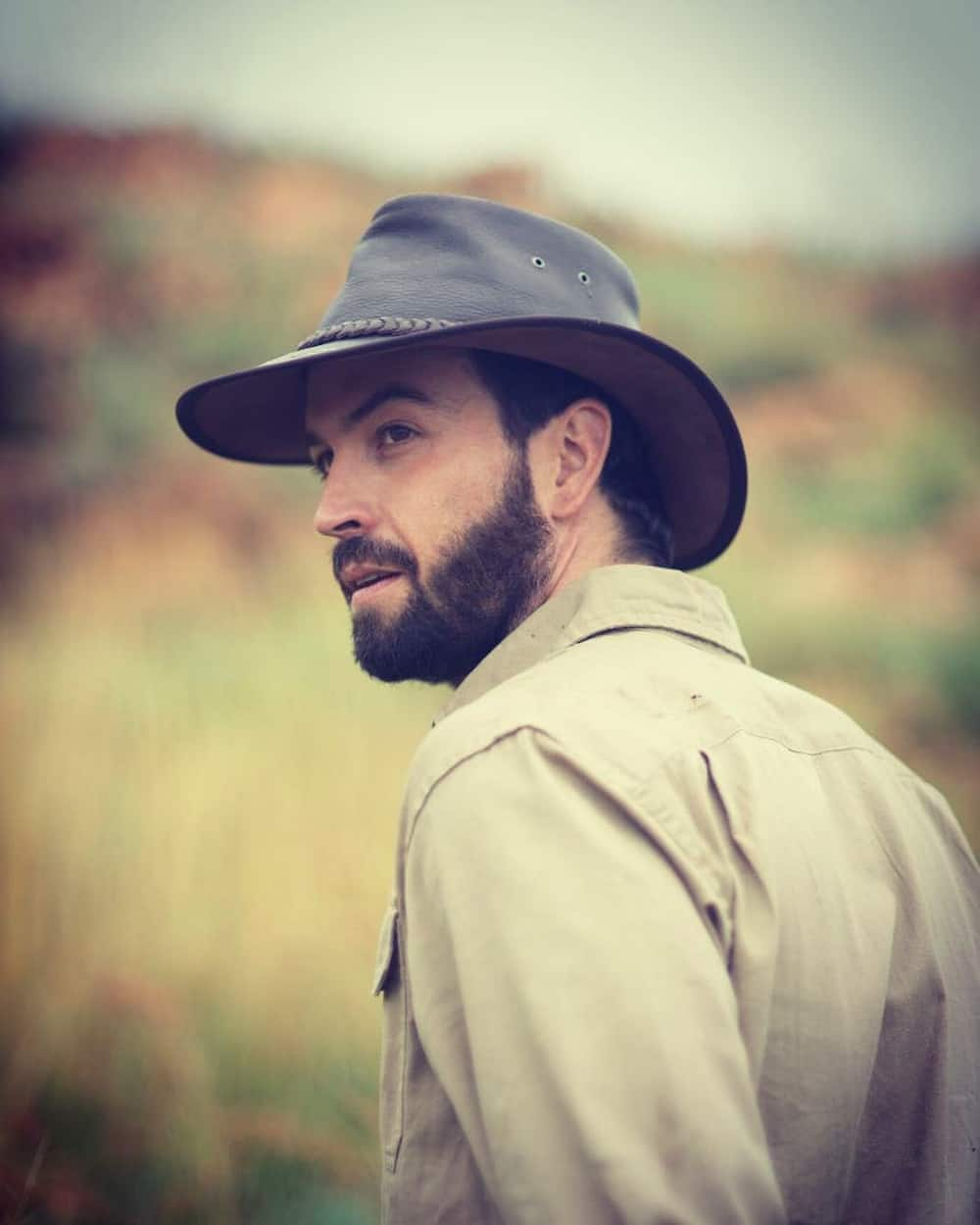 Armand is quite popular in the Afrikaans community as he has starred in films such as Die Boekklub, Ballade vir 'n Enkeling, and Sterlopers. His remarkable talent birthed more opportunities, allowing him to be featured in numerous English and international films, as well as stage productions.
Armand Aucamp profile summary
Full name: Armand Aucamp
Date of birth: January 11, 1987
Age: 32
Nationality: South African
Profession: Actor
Height: 1.82m
Hair color: Brown
Eye color: Brown
Languages: English, Afrikaans, Basic French, and Basic Xhosa
Accents: British, French, American, Scottish, Irish, and Australian
Instagram: @armandaucamp
Facebook: @armandauc1
Twitter: @armandaucamp
Armand Aucamp biography
In 2009, Aucamp graduated from City Varsity School of Media and Creative Arts as the top student in his class. Then, he was employed in industries that dealt with film, television, radio, and theatre, which have significantly contributed to his extensive work experience, both locally and abroad.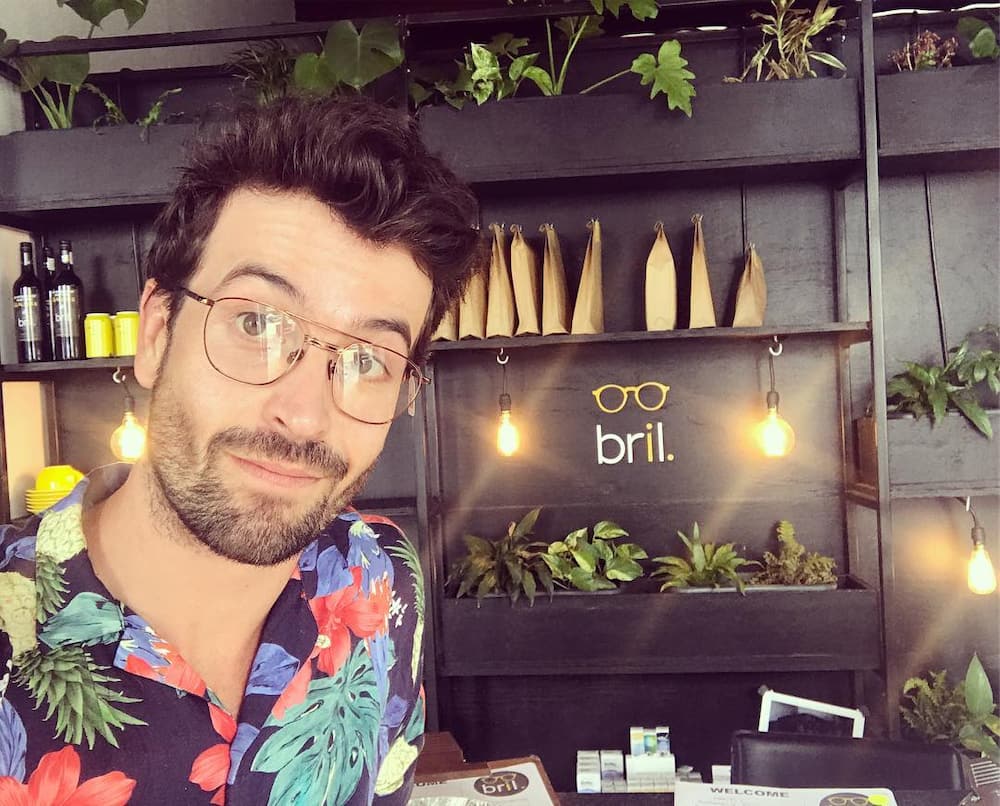 His career
Aucamp has been featured in quite a number of films where he has starred as the lead actor, support, or guest.
Some of the films and movies in which he starred in as the lead actor are Krotoa, Die Boekklub, Ballade vir 'n Enkeling, Pandjiewinkel Stories, Walking Every Day, Sterlopes, and Here's to Good Times, among others. Also, he featured as a guest star in Homeland, Chronicle, and Eye in the Sky. As support, he took part in Book of Negros, Mankind, Long Walk to Freedom, Boedbroers, Knysna, and Die Ontwaking. He has also made appearances in short films such as Near Life, and Harold and Nina.
Armand's cookbook
Aucamp has always been interested in food. As a result of this passion, it led him to carry out lots of reading and research that involved proper diet and food. He has also been a banter for more than four years. Therefore, the banting and ketogenic diet has become his way of living, and he enjoys its benefits every day. This inspired him to create a cookbook, Armand Kook Kaal (Cooking Naked with Armand), where he shares 100 banting and keto recipes. He also has a cooking show that is aired on Afrikaans lifestyle channel, VIA.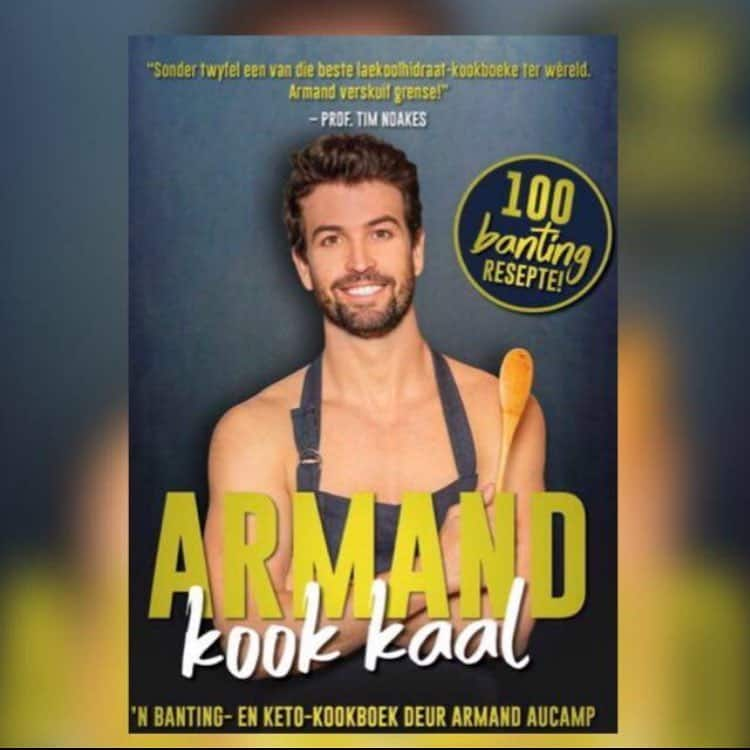 As he works out to stay healthy and fit, his favorite exercise is HIIT, High-Intensity Interval Training. He enjoys it most as it's short, powerful, and also extremely effective.
Armand Aucamp sexual orientation
Fans constantly ask questions concerning Armand Aucamp's wife, Armand Aucamp's partner, or if Armand Aucamp married life is great? However, no one could answer these questions as he hardly talks about his personal life. It is even quite hard to tell if he has a sister or brother as his life is pretty much exclusive.
However, we now know that Armand Aucamp gay status is true as he finally decided to come out to the public after living in the closet for a long time. In an interview with MambaOnline, he explains how hard it had been as he was very good at denial. At around the age of 22, he decided to stay as a bachelor to avoid coming out as gay.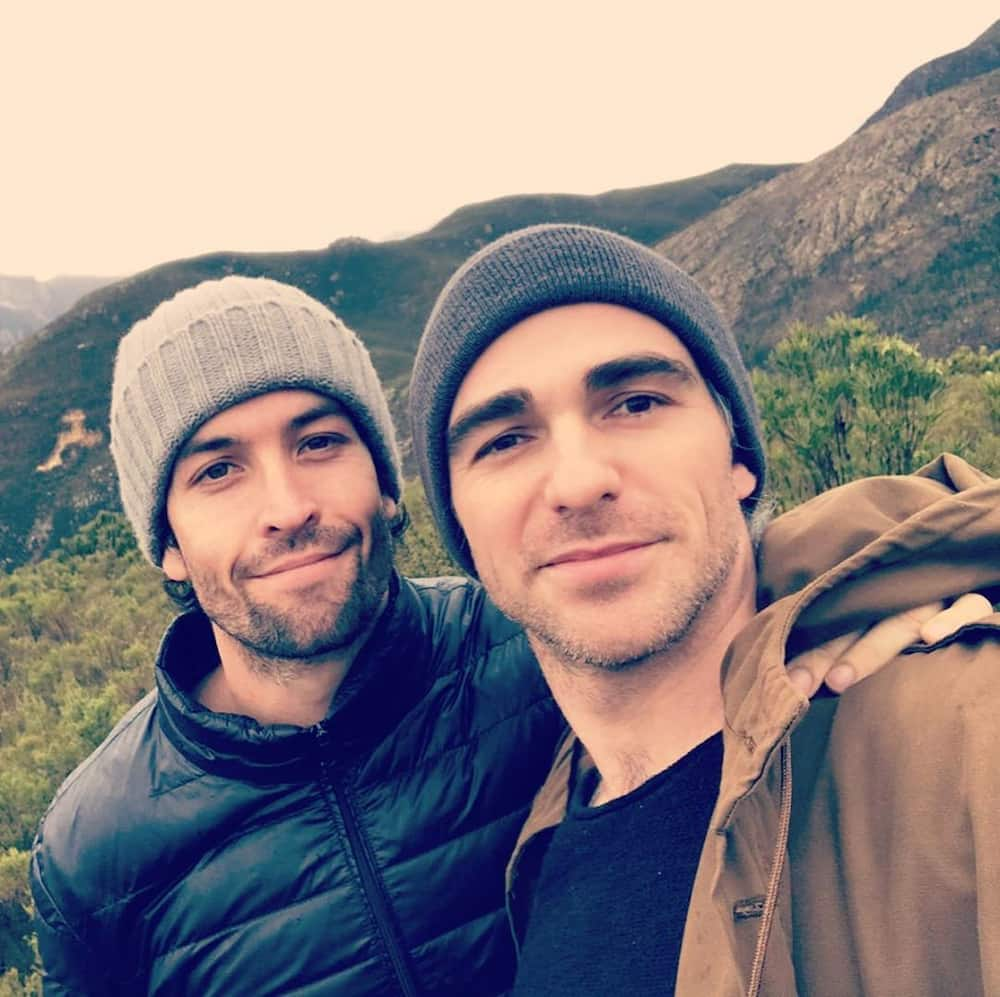 At the age of 24 on boxing day, 2011, he disclosed his sexual orientation to his family, friends, and colleagues. He even put it out on Facebook. As he grew up in a home where they constantly challenged each other's thoughts and ideas, they accepted the news gracefully and showered him with love. As he also took 24 years to accept who he truly was, he was ready to give people more time to accept him and adapt to the new Armand.
READ ALSO: Zenande Mfenyana biography: age, boyfriend, husband, parents, hairstyles, pictures and net worth
About a year ago from now, he met a guy who showed him that he was hiding who he really was. Despite how much his career meant, and means to him, he realized that it is essential to live authentically as this is how one is able to live fully.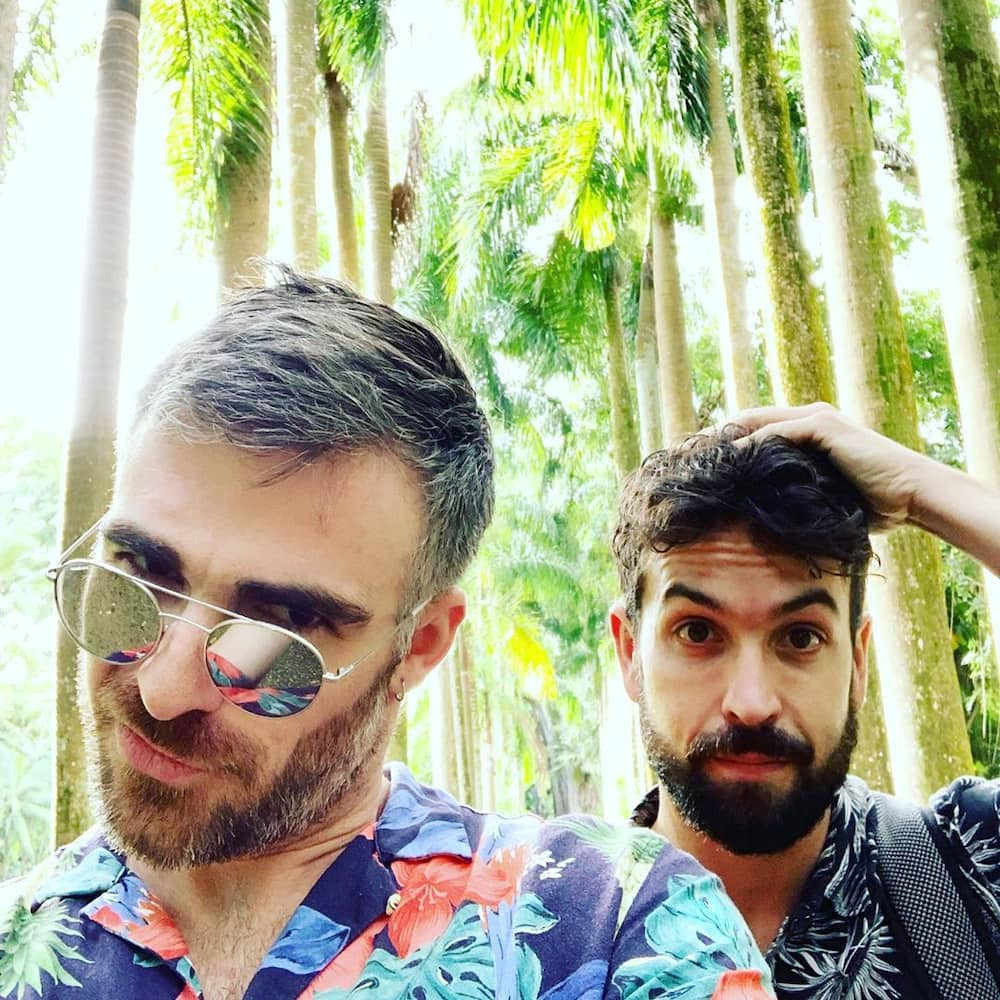 When he was working his way on coming out to the world as gay, many people would talk him out of it, saying that his private and personal life has nothing to do with the public. He appreciated their opinions and concerns for him and his career, but he did not want it to be a private thing since it is a part of who he is. Therefore, he decided to spread the news and was ready to share as much information as he was comfortable with giving on his status and relationship. Nataniel, Aucamp's partner, is described as an incredible guy who challenges Armand, grows with him, and makes him truly happy.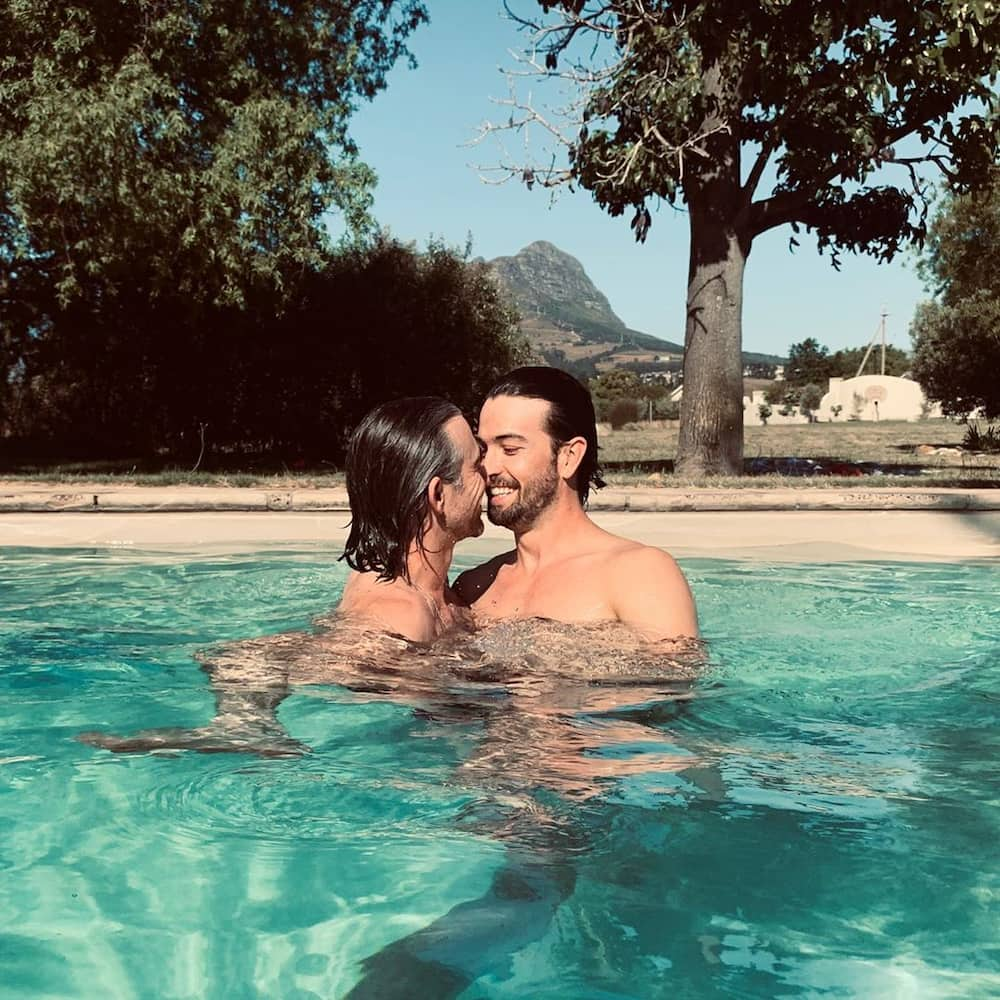 In terms of how his supporters and followers took the news, there was so much love and positivity from most of them. However, there were platforms where fans did not receive the news well and began judging him. However, he stated that negative opinions do not affect him at all, as he has all the acceptance he needs from within, and also from loved ones. It saddens him to see many people being controlled by their prejudices and fears when life is so much lighter through acceptance.
READ ALSO: Zandile Msutwana biography: age, sister, boyfriend, husband, family, tattoo, and stunning Instagram photos
Armand describes being in the closet as a mountain
Aucamp explained that being in the closet is an unending heaviness that cannot be seen but only felt. It is like a combination of self-consciousness, fear, sadness, and self-judgment. Being gay is not any of those things, but the fear of being different made him create a mountain in his life which stuck around for a long time.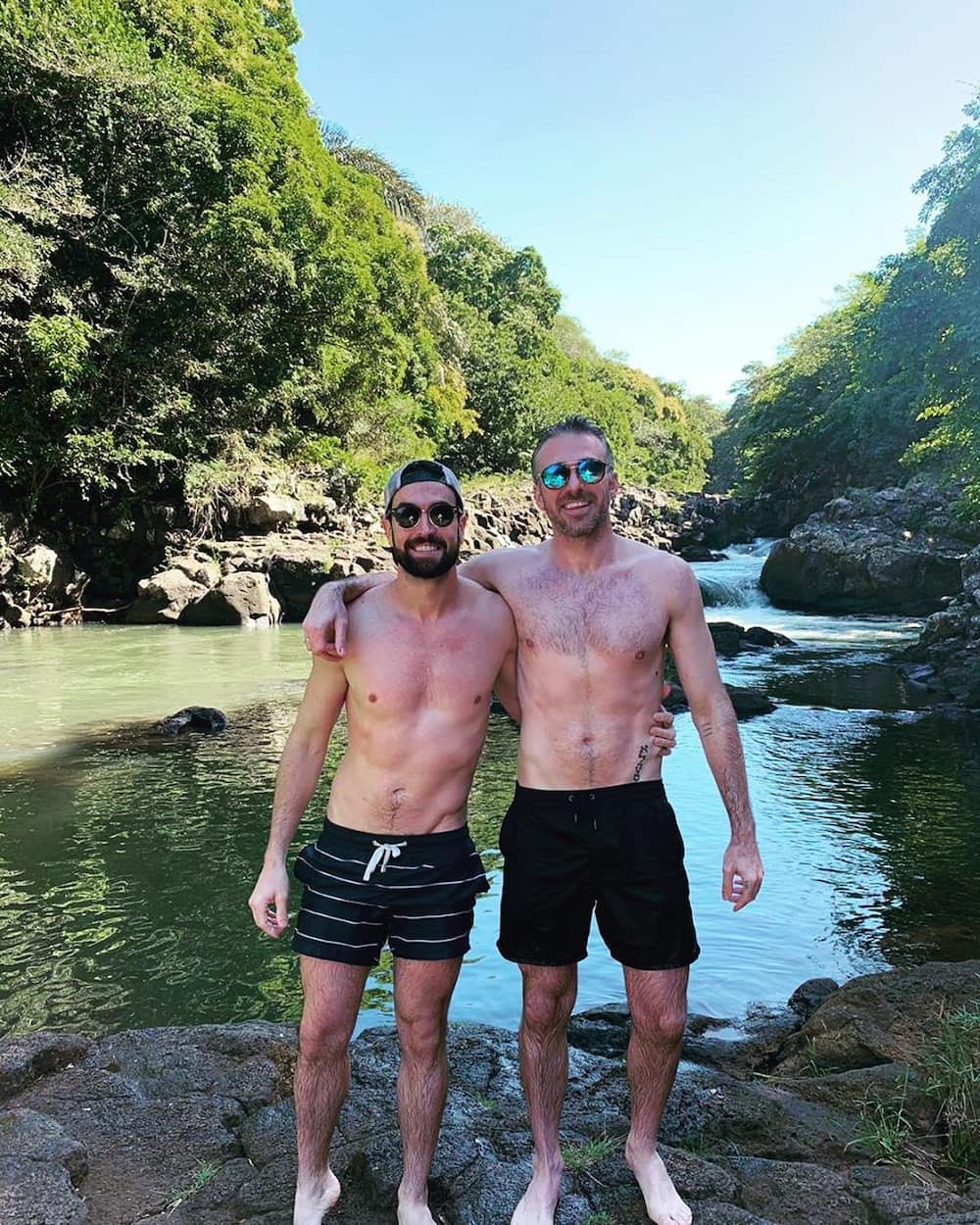 He continued to say that in most cases, a mountain arises when someone is not living their truth for an extended period. Therefore, each time you deny your truth, the mountain continues to grow. When one is ready to destroy it or is tired of dealing with it, it is only authenticity that can get the job done. It may sound like something simple to do, but being authentic is one of the most challenging things for human beings to do.
As we know that Armand Aucamp wife does not exist since he is gay, he can now safely be added to the list of gay actors in South Africa. However, he is not just a gay actor but so much more. Undoubtedly, he has shown himself to the world as a confident, truthful, and authentic human being, and this is such a bold move which should be appreciated.
READ ALSO: Lil Nas X and 15 other top celebrities who came out in 2019