Buhle Samuels biography: age, height, husband, parents, Imbewu, dancing, pictures, and Instagram
South African actress and television personality, Buhle Samuels, is best known for her television role on Muvhango, Matshidiso being her name onscreen. Muvhango is a soap opera that airs on SABC2. Born on May 25th, 1990, she grew up in Pretoria North, Gauteng.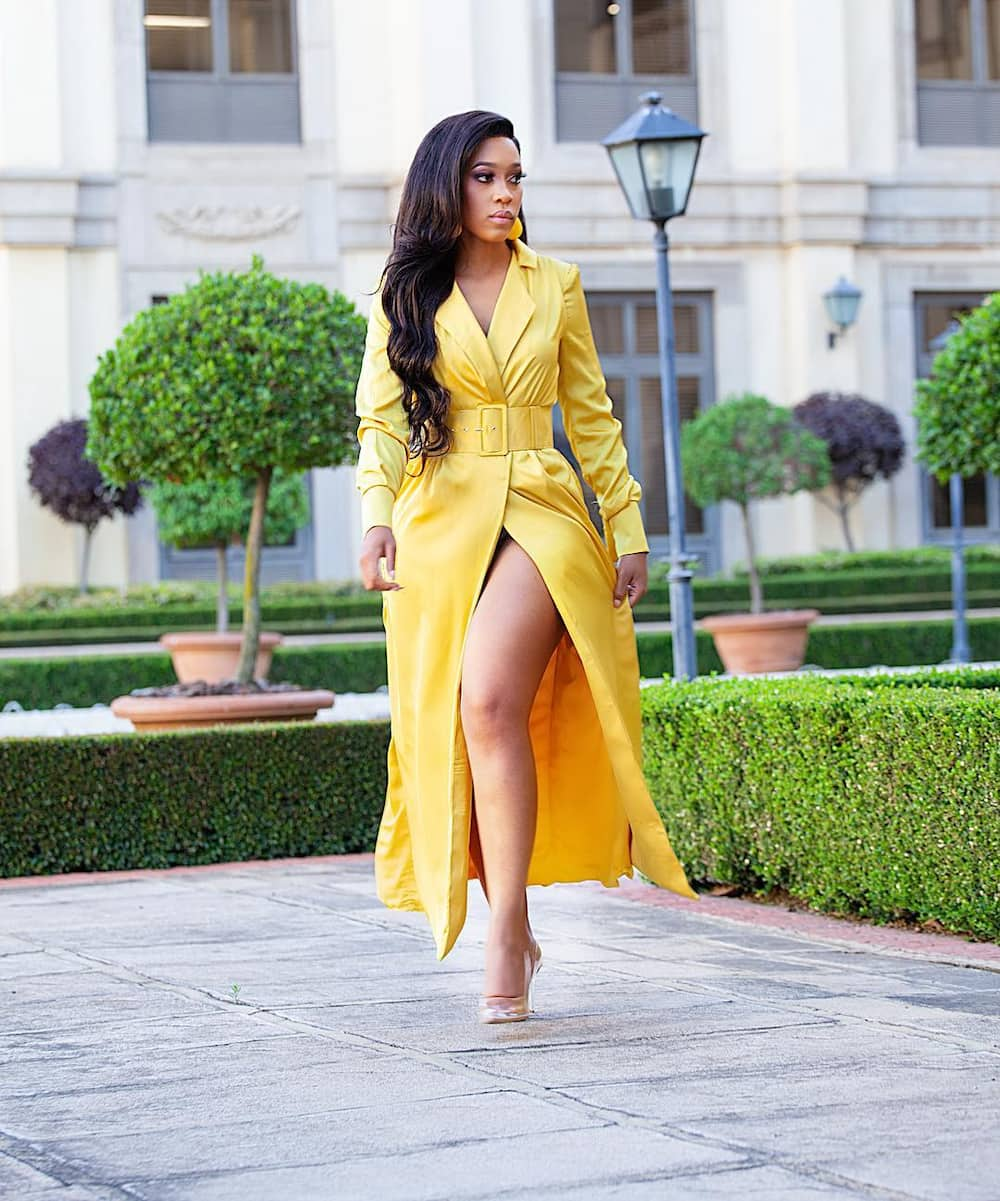 Buhle Samuels is the one to follow if you want to be a great artist and well-known around South Africa and many countries around the world. Here is all you need to know about her.
Buhle Samuels profile summary
Full name: Buhle Samuels
Date of birth: May 25th, 1990
Place of birth: Soweto, South Africa
Buhle Samuels age: 29
Profession: Actress
Sibling: Mbali Samuels
Height: 178 cm
Instagram: @buhlesamuels
Twitter: @BuhleSamuels_
Parents and family
Buhle's mother is a nurse in Saudi Arabia. She constantly watches the news and rings Buhle with much concern to check if everything is okay. Ms Samuels is the youngest of two children. Her older sister goes by the name Mbali Samuels.
Her career
Buhle Samuels hosted the breakfast show on Africa Magic, a channel owned by M-Net. In 2014, she got more famous when she was playing the role of Matshidiso Mofokeng on the SABC2 flagship soap opera, Muvhango. Before she was found most suitable for the role, many South African television personalities and actresses had auditioned for the same role with no success.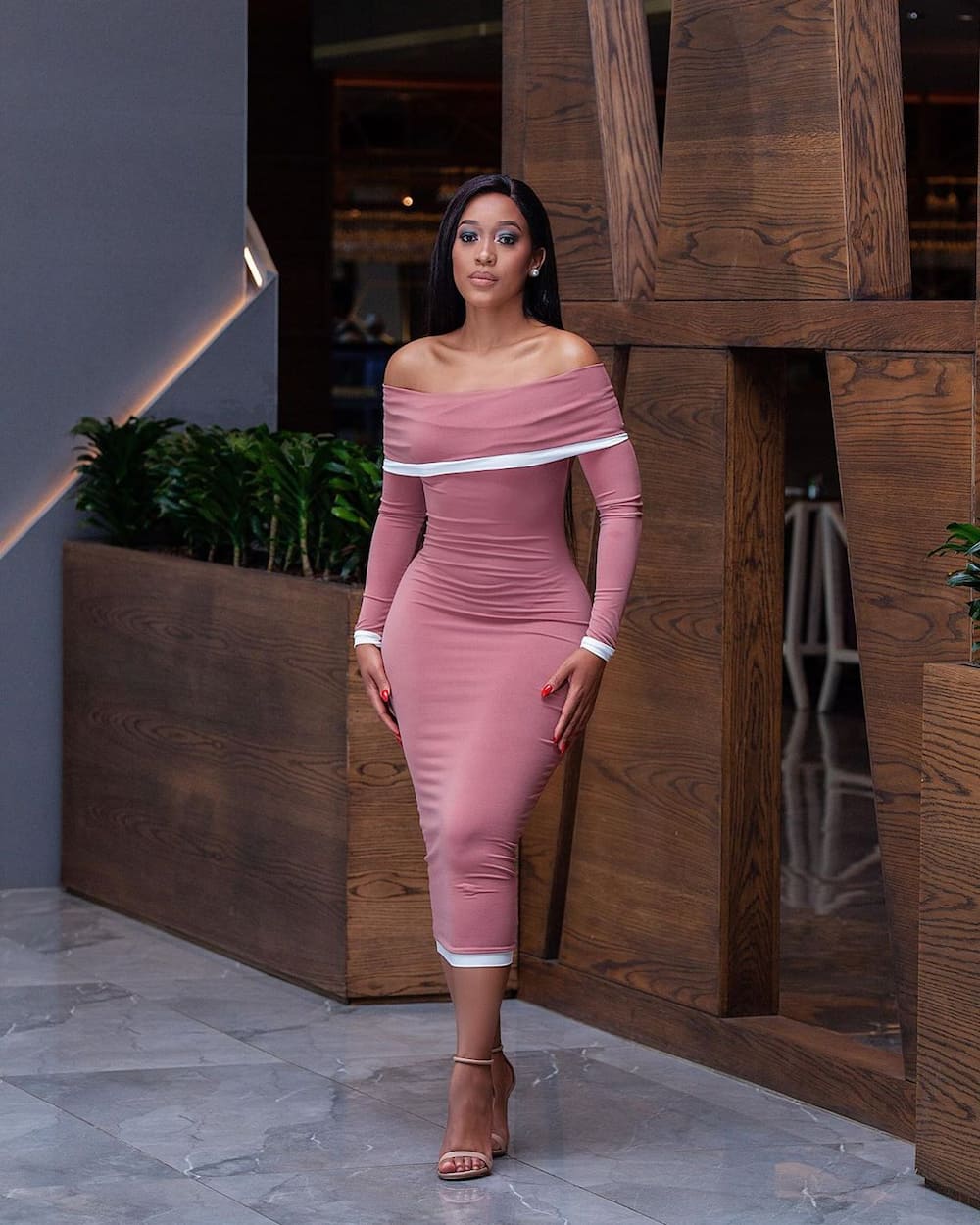 In an interview with Metro FM's Morning Fixx, Ms Samuels explained enjoyed acting as Matshidiso, who is a vindictive character. However, she said that in real life, she is the complete opposite of Matshidiso. She continued to say that she is sweet and does not know how to be mean; thus, it was a bit challenging for her to emulate a character like that and make it believable. This made the experience cool and fun. Buhle also mentioned that she'd love to dabble in behind-the-scenes work, like being a director and growing as an individual in the industry.
The producers of Muvhango had witnessed Buhle Samuels audition for the Lion King but found her talent and skills suitable for the role of Matshidiso.
At the 2nd Annual Royalty Soapie Awards in 2015, she was nominated for 'Best Newcomer' in regards to her role on Muvhango. However, she lost the award to Izak Davel who acts as Bradley Haines on SABC3'S Isidingo.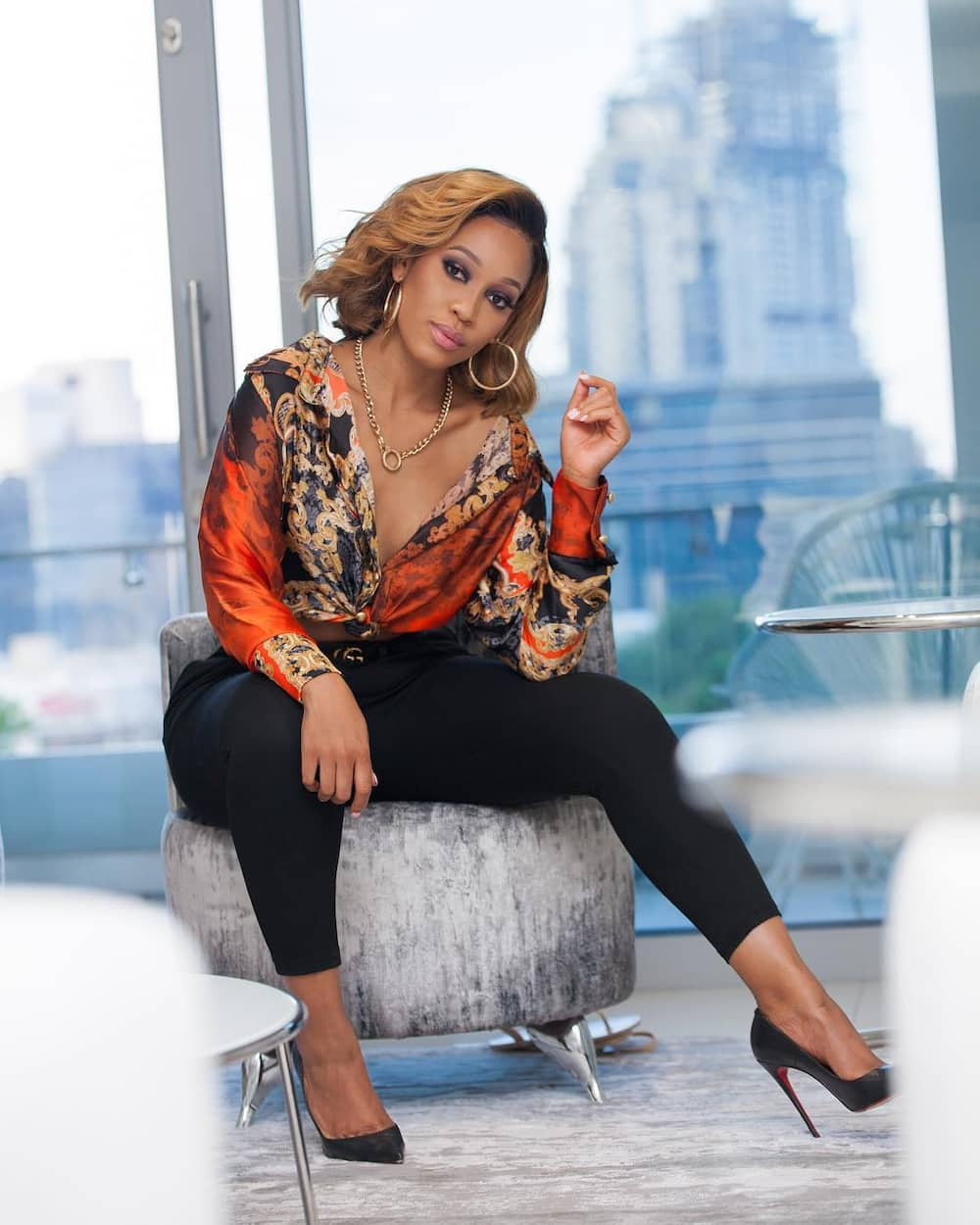 Buhle's current endeavors
In 2019, she joined the cast of the thrilling e.tv's, Imbewu: The Seed, where she acts as Zandile. The show is about an ambitious business tycoon who is determined to become the first South African Black Oil Baron. He desires to pass down this legacy to his four children, but then things take an unexpected twist. He discovers that he is sterile, meaning that he is not the father of his alleged children. Shockingly, the children are the by-product of a union between his brother and wife.
Buhle is described by e.tv as a beauty with high standards and good moral code. She is kind, supportive, but she is also assertive and an independent woman who knows how to put Ngcolosi in his place.
READ ALSO: Connie Ferguson biography: age, daughters, husband, wedding, family, house and net worth
Buhle left Muvhango after acting in the show for four years. The reason she decided to leave the popular show was to experience change and adventure. She also wanted to take a chance to work on her music career.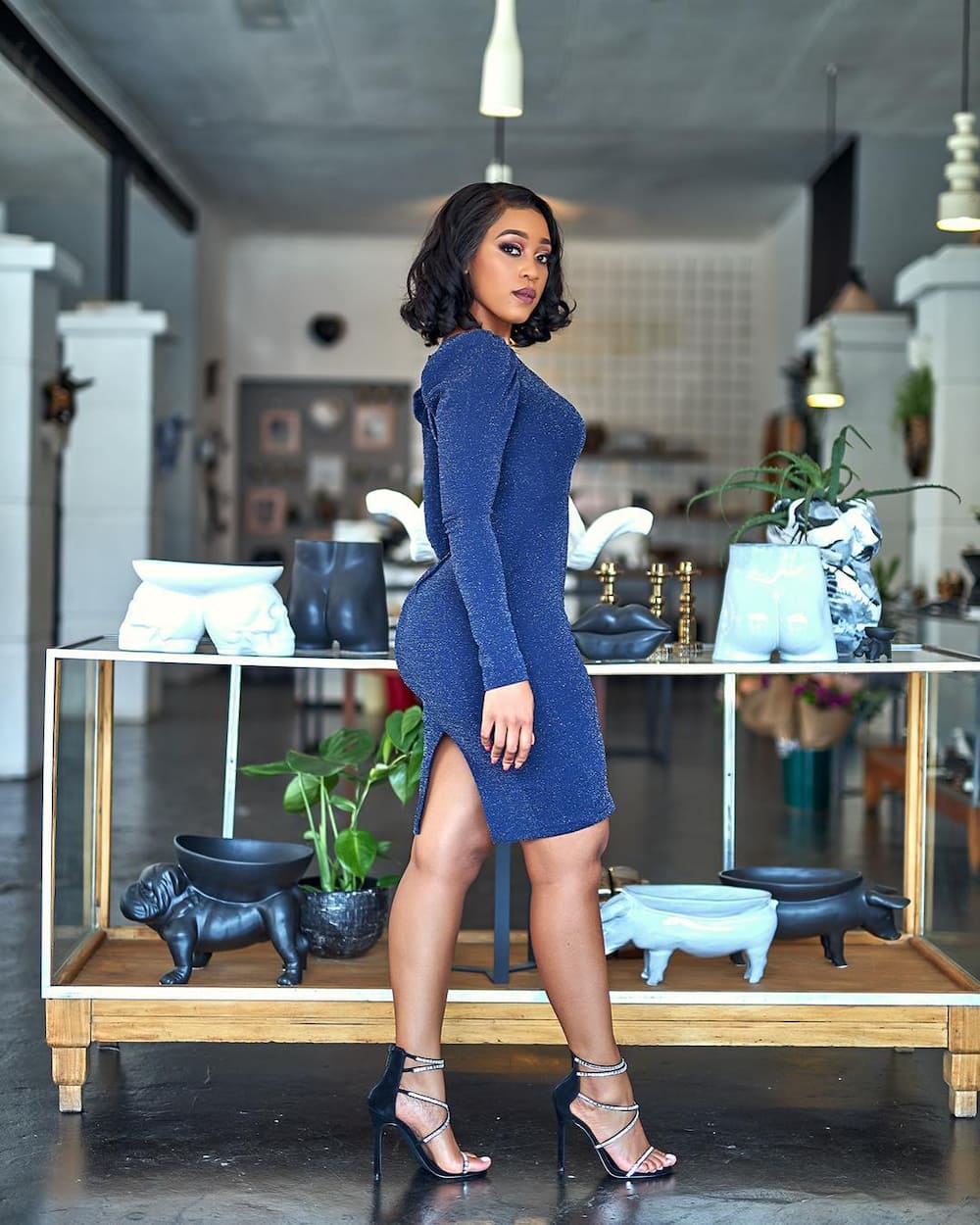 Drama
A while back, she shamed a 44-year-old man called Paul Dominick for reaching out to her to receive sexual favors. The man sent her an email and requested to pay her R250,000 for one night of pleasure. She was so angry that she took it to Instagram, and she posted a screenshot of Paul's email. She then told her followers that she was not for sale and stated that men should quit objectifying women.
Buhle Samuels husband
Ms Samuels has not confirmed being in a relationship, but she did state the traits she would expect from her ideal man. Some of the qualities she mentioned were kind, respectful, ethical, and down-to-earth.
READ ALSO: Lesego Marakalla biography: age, height, boyfriend, wedding, car, parents and pictures
Buhle Samuels Instagram pictures
She is always looking stunning, and she does not fear to flaunt her great looks and body on social media. Take a look at some of these beautiful pictures posted on her Instagram page.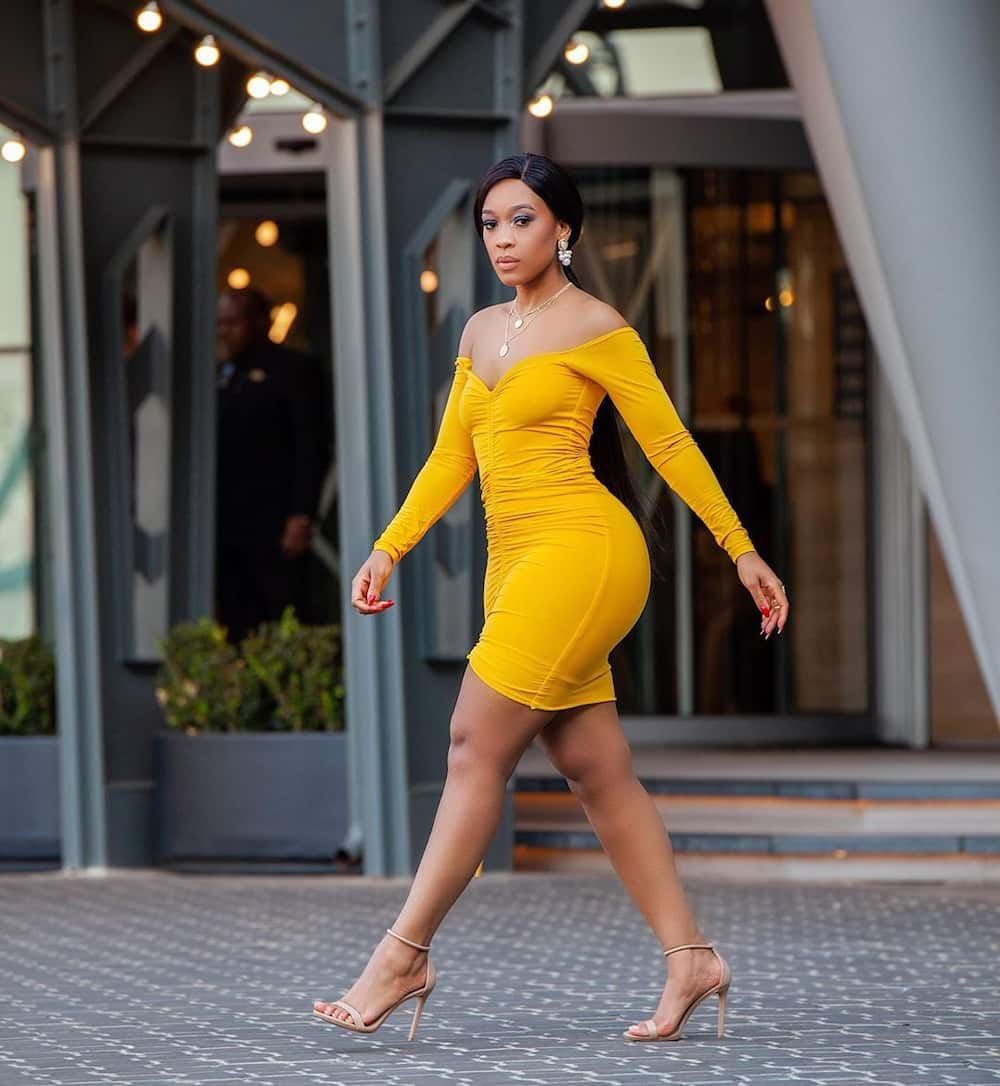 A perfect all-black outfit with subtle accessories.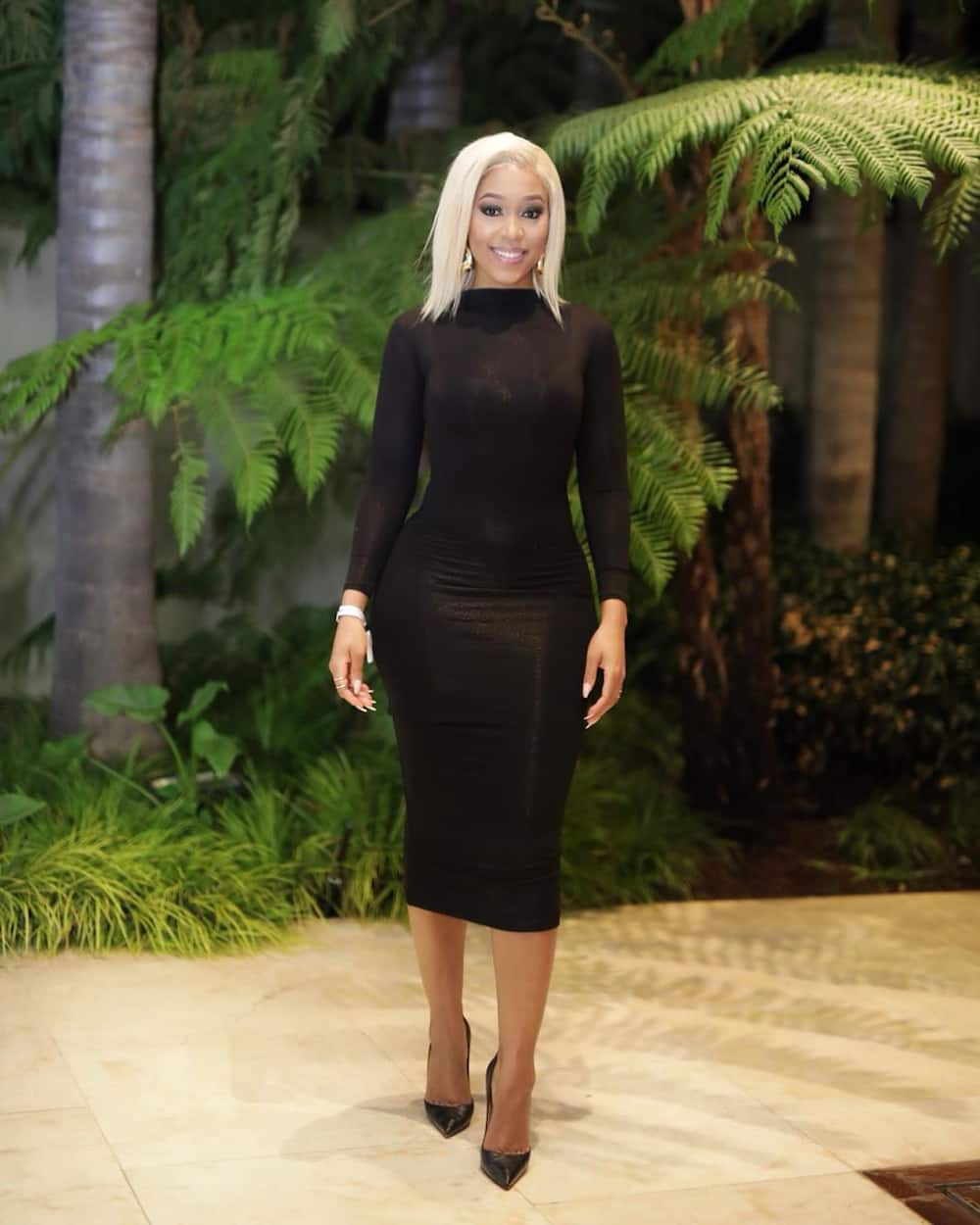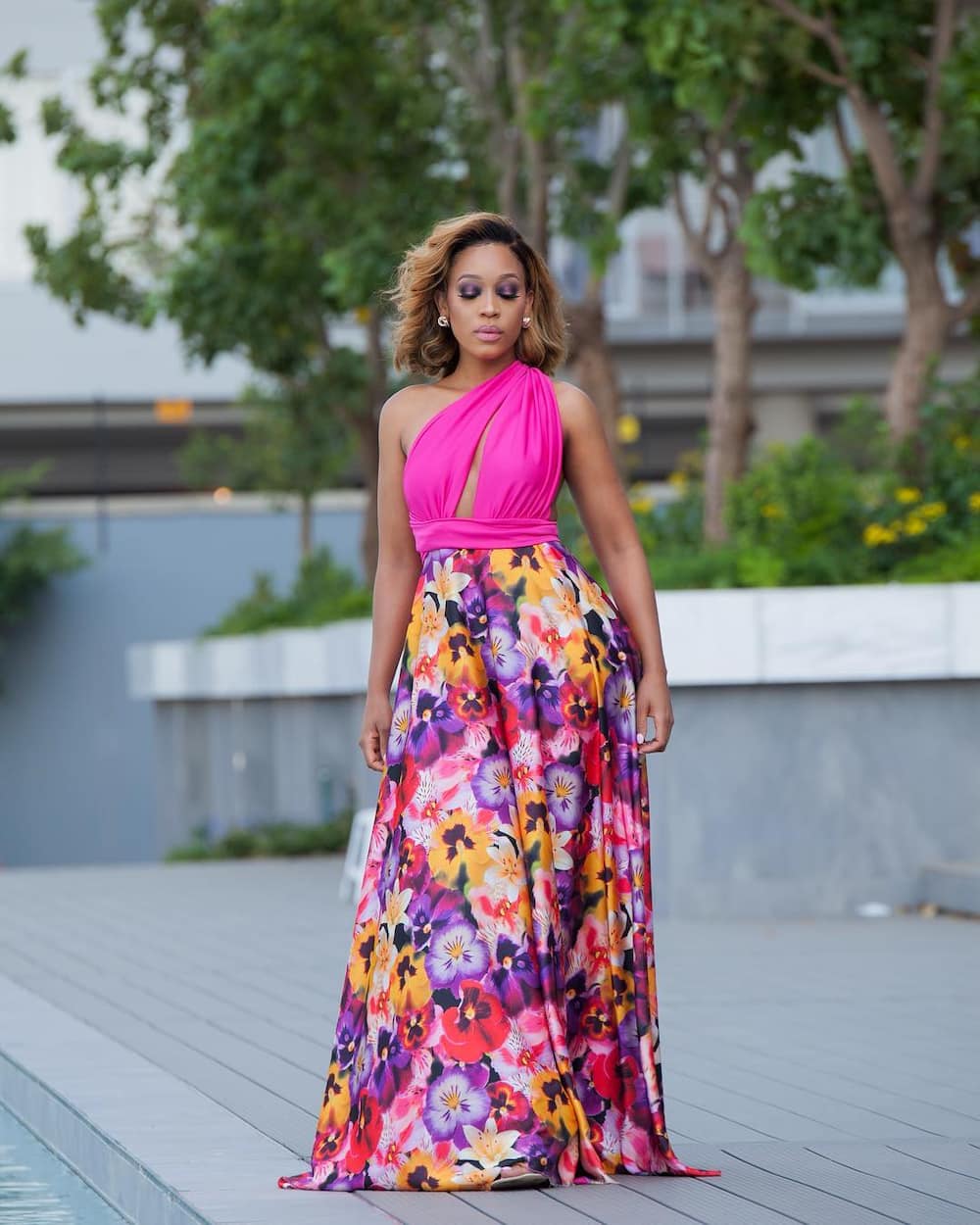 This look shows elegance, and we totally love it!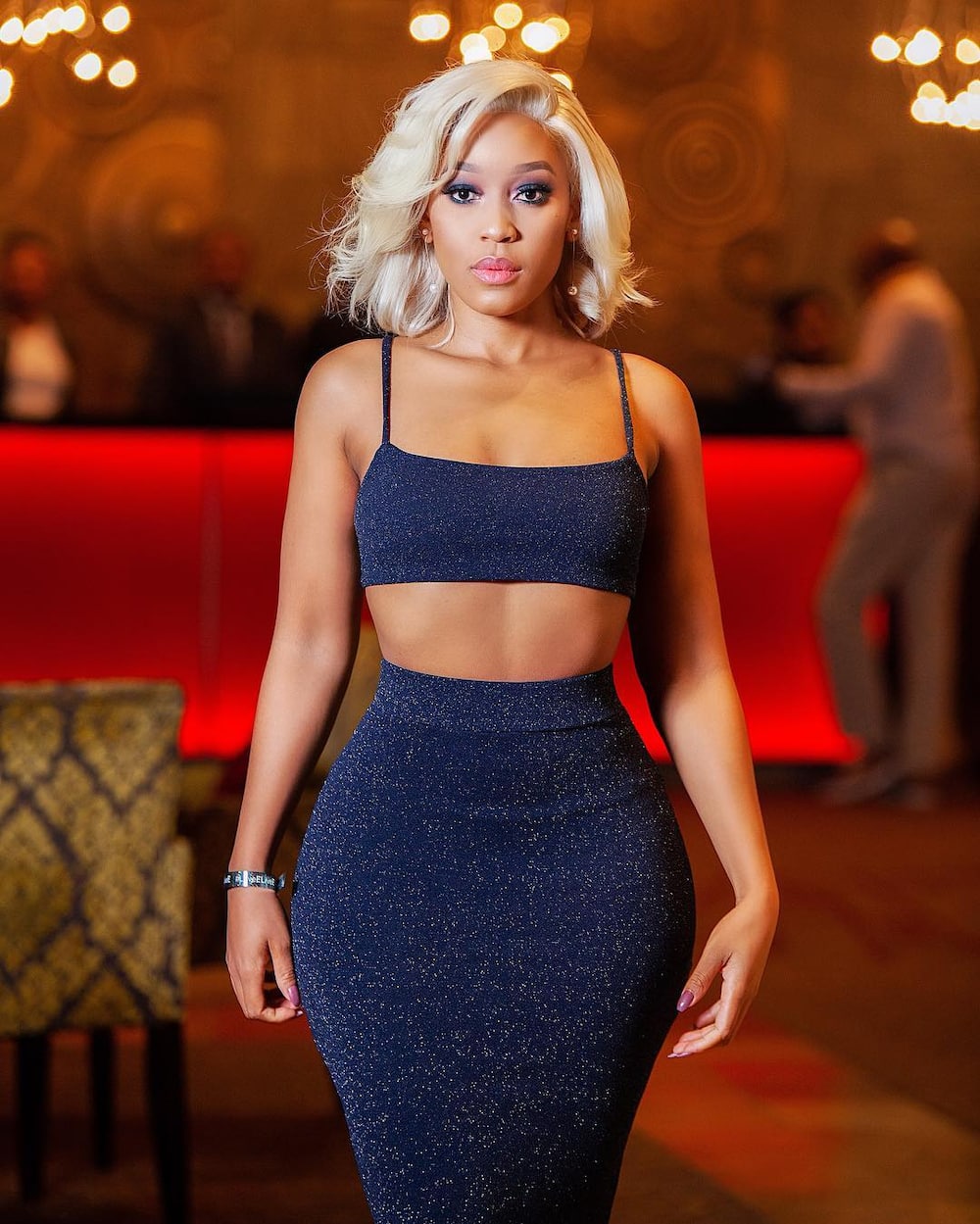 Following the sad news concerning the death of Buhle Bhengu, some people thought it was Buhle Samuels due to their similar names (Buhle Buhle). However, it should be noted that their surnames are different. Sadly, Buhle Bhengu passed away while working on a cruise ship in the Bahamas. The cause of her death is believed to have been TB.
Buhle Samuels enjoys attending dance fitness classes to keep her body fit and great. She also posts her sessions regularly on her Insta stories. Buhle Mkhize twerking videos may be non-existent, but Ms Samuels dancing and twerking videos are available on different social media platforms.
READ ALSO: Denise Zimba biography: age, pregnancy, fiance, husband, high school, generations and Instagram
Source: Briefly News