Should men have long hair? Or, should they keep their hair short and neat. To be honest, this is a subjective question whose answer varies from person to person. However, if you choose to keep long hair, you should consider finding one of the best long hairstyles for men in 2020. These styles are quite a handful, from long curly hair to dreadlocks. The trick is finding a hairstyle that is best suited for your particular hair type.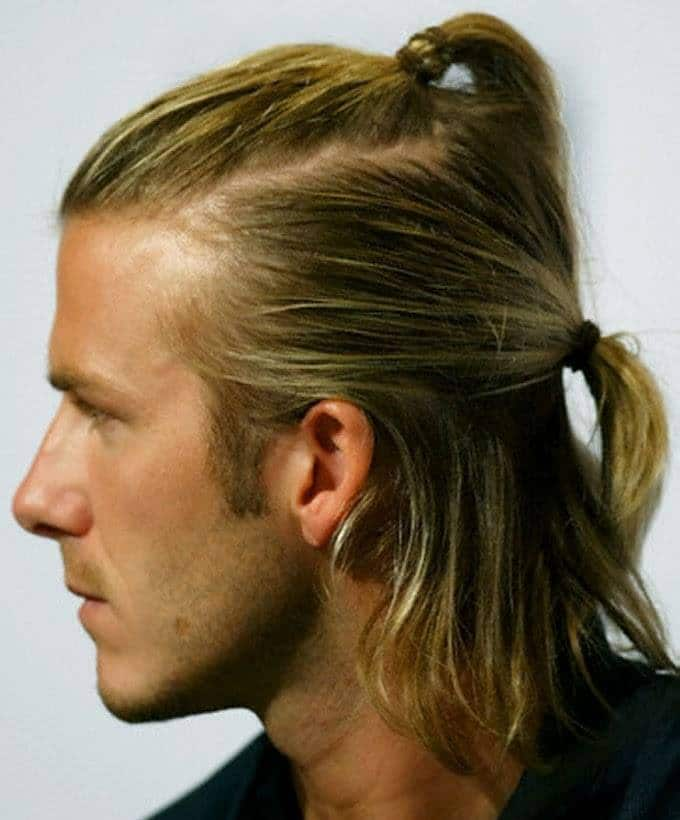 Whether you are looking for long hairstyles for men with thick hair or long hairstyles for men with thin hair, you are assured of finding more than one style that will suit you best. Despite the fact that all these styles are great, not all of them are best suited for you. You, therefore, need to find a style that complements the shape of your face. Here is a list of hairstyle well suited for men with long hair.
Mens long hairstyles
How long is your hair? Is it long enough to be designed in any of the styles explained below? If so, you are in luck. This list has all the latest styles for long hair for men. Right from mohawk, ponytail with braids to faded side. They are all here.
1. Dreadlocks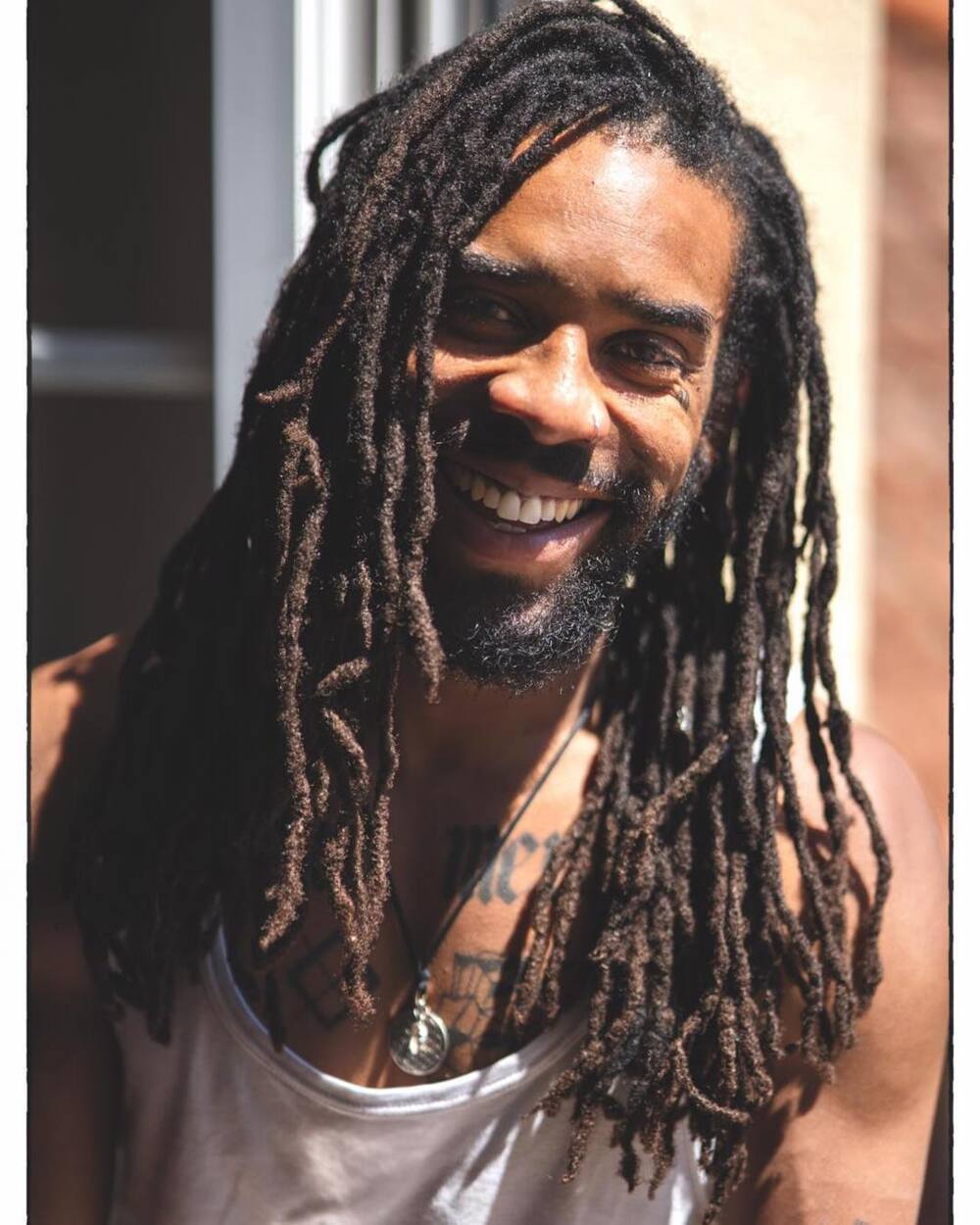 Dreadlocks have been a default hairstyle for most long hair men. This style is preferred because of its versatility and rich history. It can be worn to an official function just as it can be worn to a casual event. In both cases, the person wearing this style looks sharp and well dressed for the function. It, however, needs tough hair so that it can hold together and last longer on your head.
In the past, dreadlocks would earn you more than you bargained for, socially. Then, most people associated it with bad. However, in 2020, dreadlocks are one of the most celebrated and worn hairstyles across the globe. It is worn by men from all walks of life and ages. You will find it on the head of a celebrated celebrity, and on the head of a CEO of a company.
READ ALSO: 7 Lush hairstyles that Khanya Mkangisa has already rocked in 2019
2. Indian curl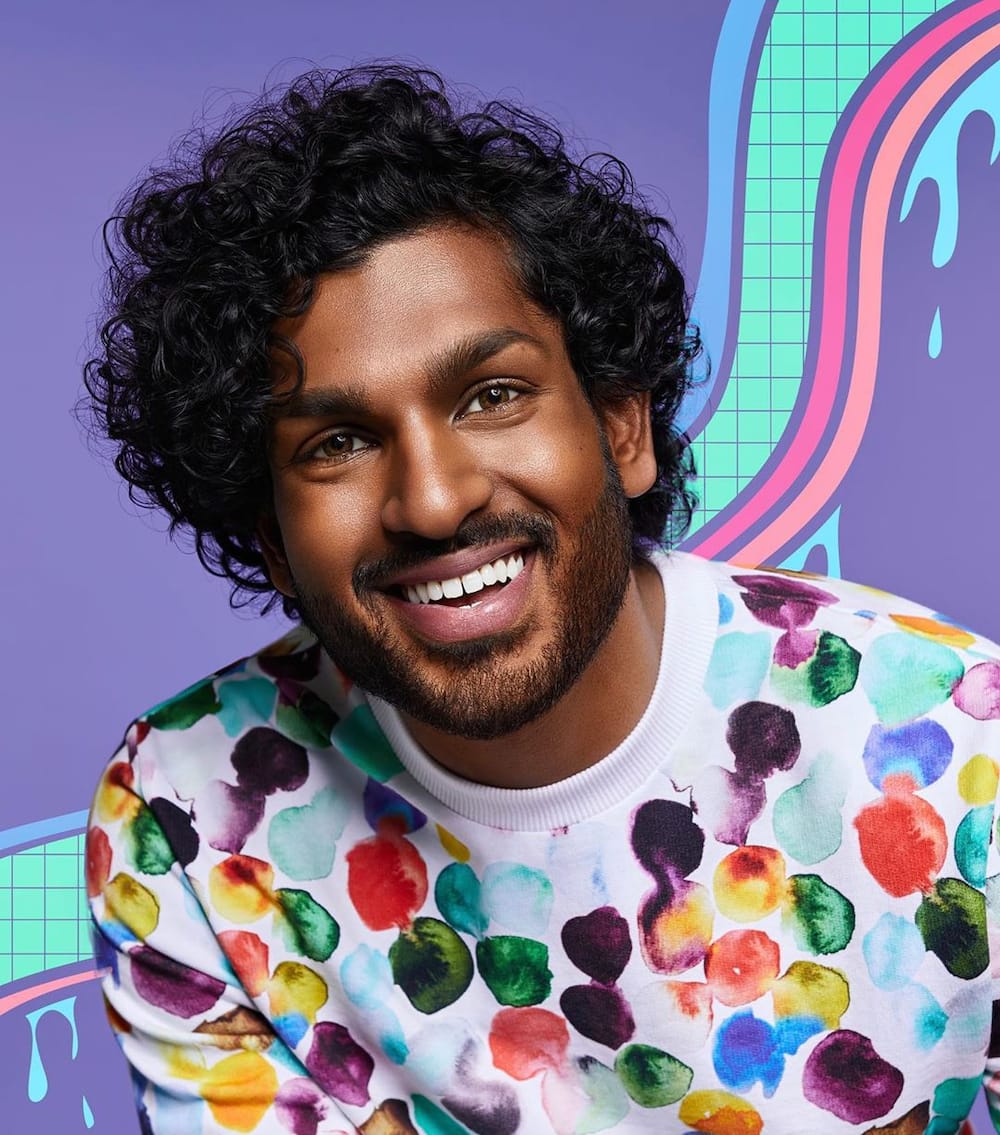 Indian curl is best suited for silky hair. It is one of the men long hairstyles with a flair of fineness limited to men with silky hair.
You have probably seen this hairstyle on some of your Hollywood celebrity. Like dreads, you can wear Indian curl to both formal and casual events. However, you need to dress the part and let this hairstyle play a complementary function rather than be the centre focus of your dressing. This way, it will be easy for anyone to tell the difference between the casual and formal you.
Personalised Perfection Gents Wash Bag is great for everyday use and short trips. It is the perfect size to hold all of your essentials for easy transportation. The spacious case is even big enough to store your hair tools. You can personalise the bag with your name. Buy this awesome bag for R270.
3. Men cornrow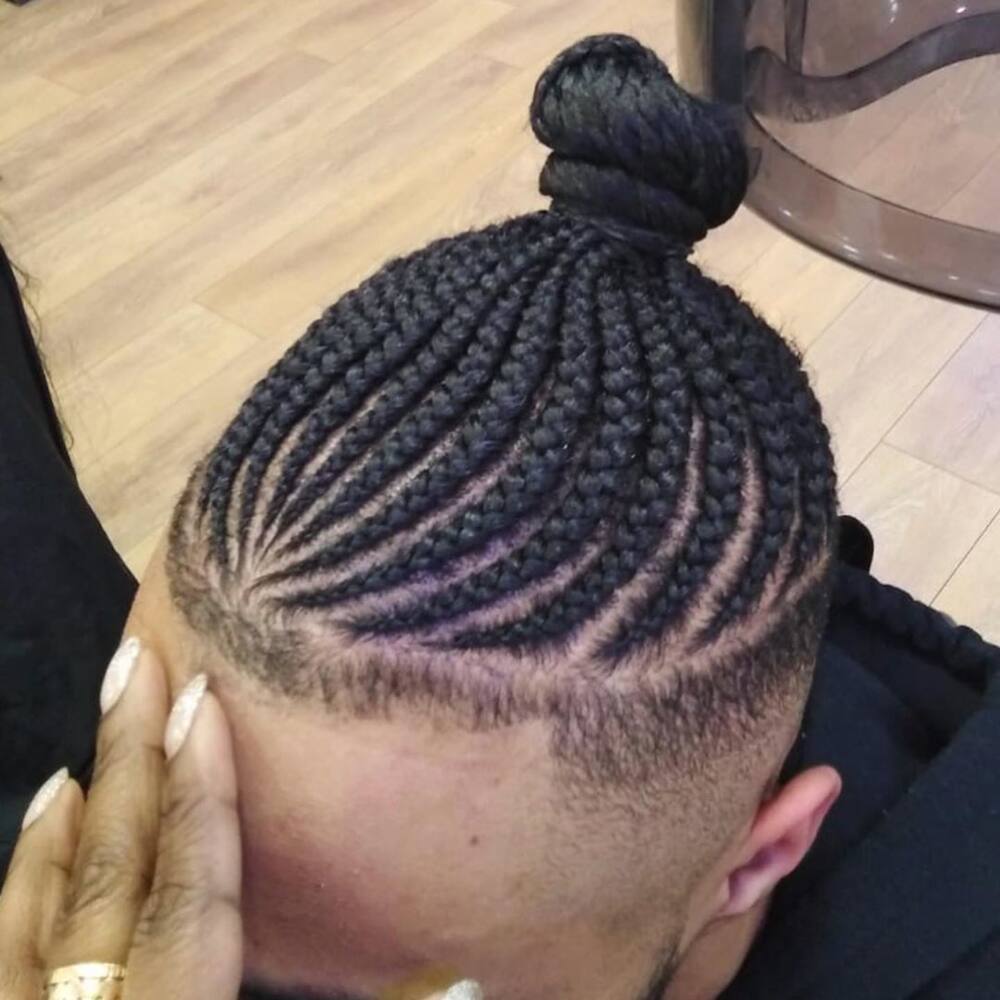 Guys with long hair can wear men cornrow any day. Even though most people will not accept this style as one that you can wear to official functions, this style is neat. This style has cornrows plaited on the top side of the head while the sides of the head taper from mid to the bottom of the head.
4. Single braid down the middle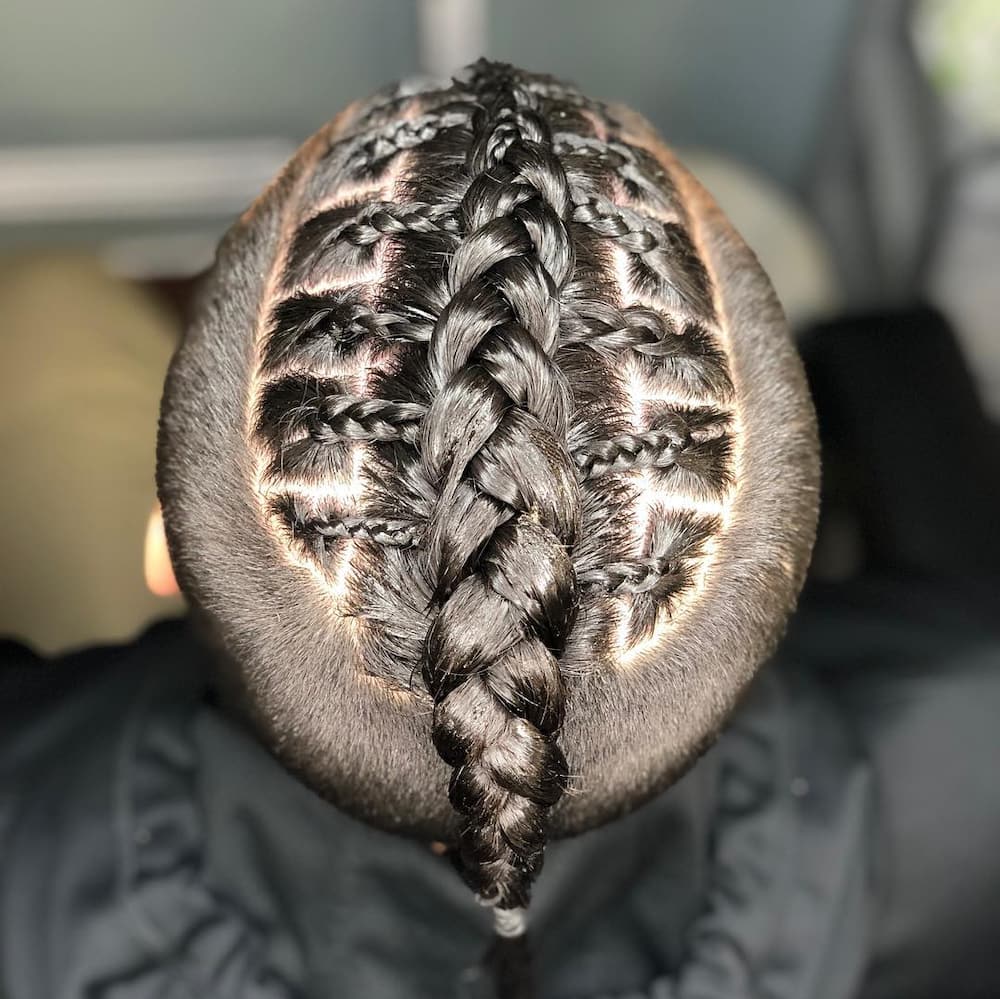 If you are looking for unique hairstyles long hair, then this style will serve you right. The highlight of this style is its single braid down the middle of the head, and a fairly short hair surrounding the head. This is a unique design that will probably not be best for all face shapes. It needs a person with an oval kind of shape for it to look good.
5. Man bun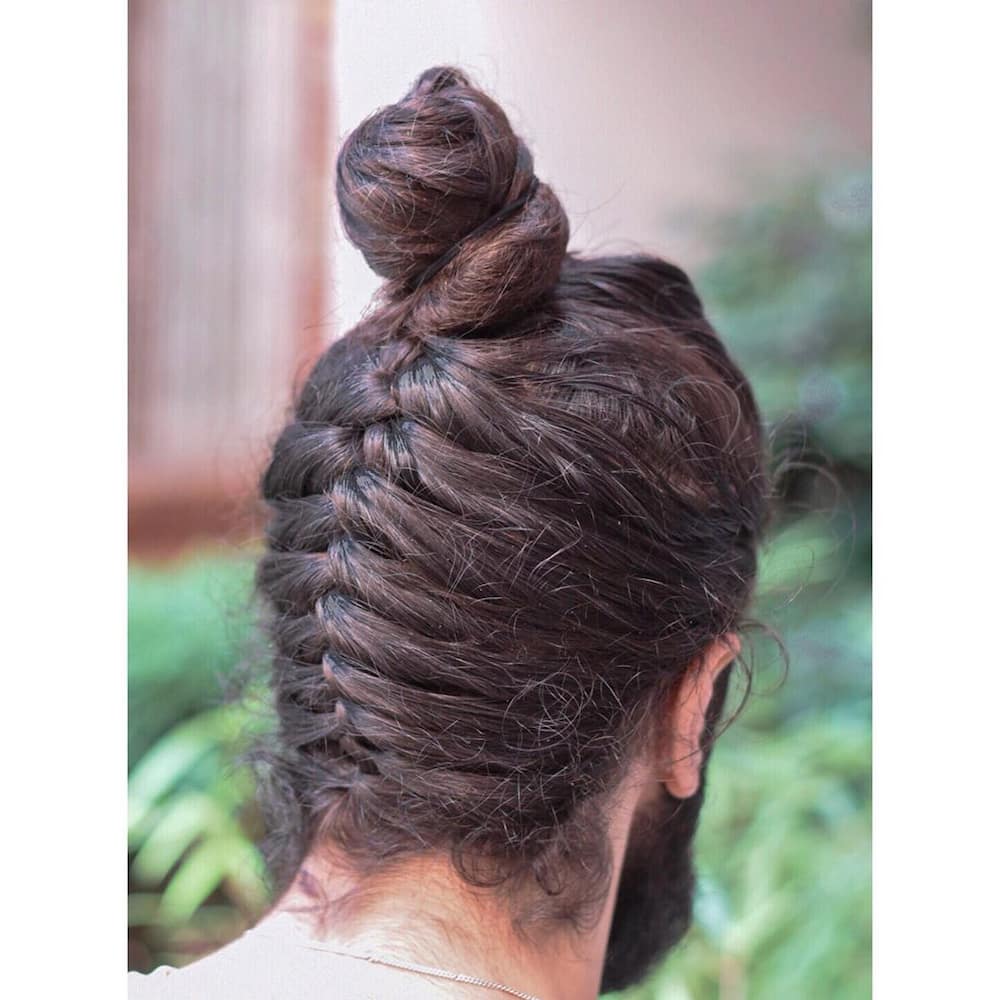 This is one of the cool hairstyles for men in 2020. It is fairly simple to make. It requires you to converge all your hair to the mid-section of your head. This style is achieved by weaving together a large chunk of your hair from the rear of your head upwards to the centre of your head. At the end of the line, a large bun is formed to hold everything in place.
This style is best suited for casual functions. It sends a message of relaxation rather than a commitment to a course. If you are an adventure hippie with long hair, then this style will suit you just fine.
6. Long curly man hair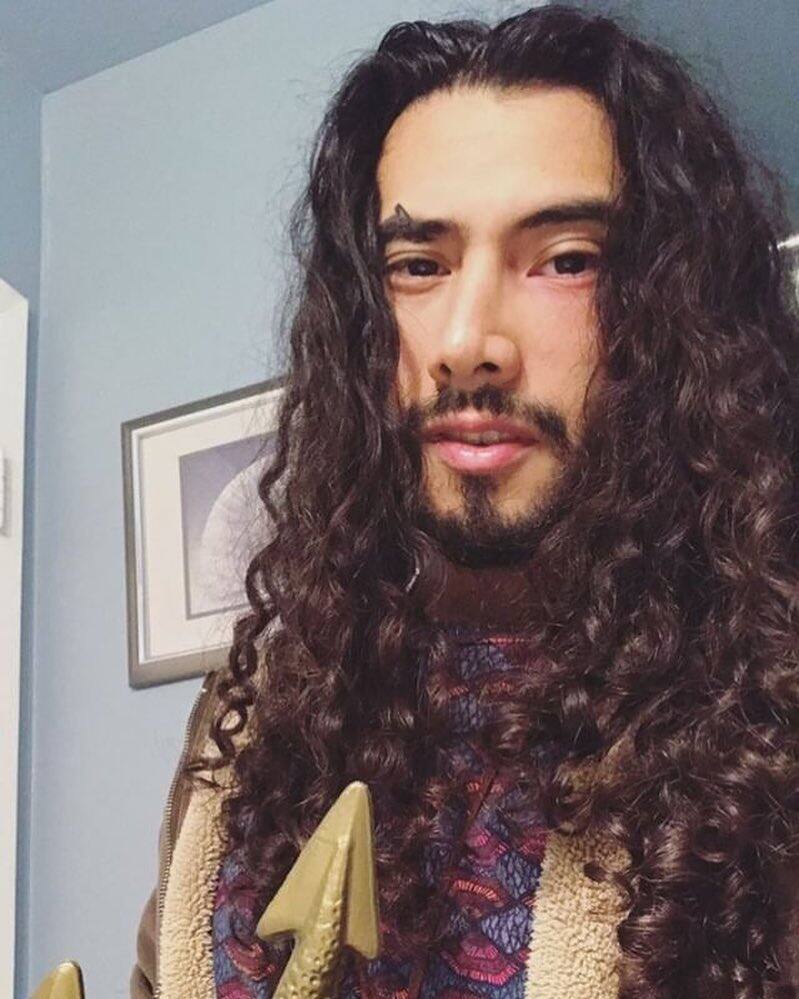 This hairstyle is best suited for men with long silky hair. This type of hair is easy to curl and maintain the curls for long. To some men, these hair curls come naturally, while to others, it does not. In such a case, you can use a perm to make your hair curl. It is, however, wise for you to consult your hairdresser before applying.
What should men put in long hair? This is a frequently asked question by men who wear curly hair. Well, if you choose to wear this style, you have to make peace with the fact that you will have to spend your money on high-quality hair products. These products will allow you to keep your curls in shape and stop frizz. You will also have to use top-rated hair conditioner and shampoo to keep your hair moisturized.
7. Man mid-hair split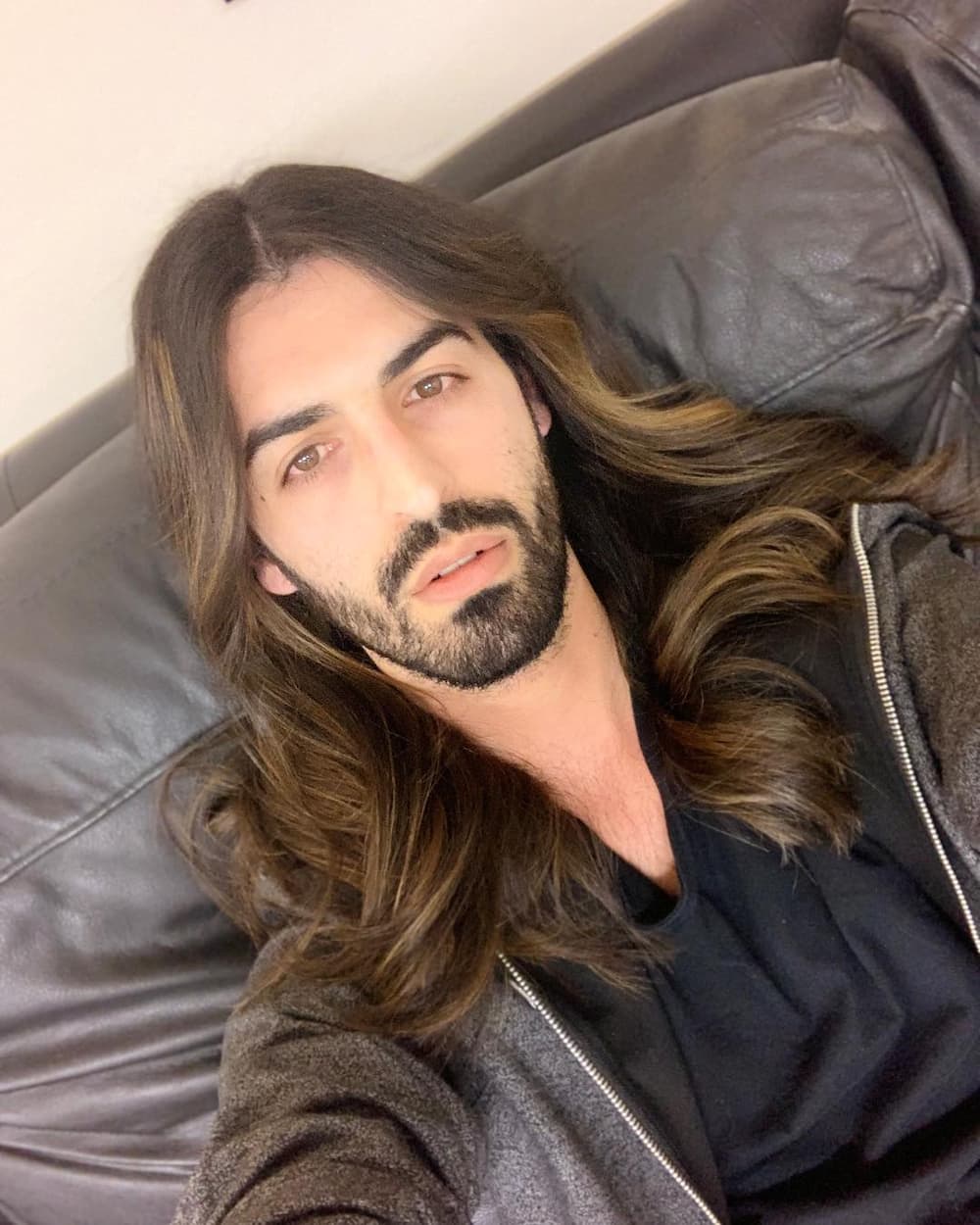 Mid hair split is the oldest trick in the book but always appears in the lists of the most recent hairstyles. It is also found in the list of long hairstyles for men 2020.
This style is characterized by a split line in the middle of the head, and long hair running from the mid-centre of the head downwards.
8. Ponytail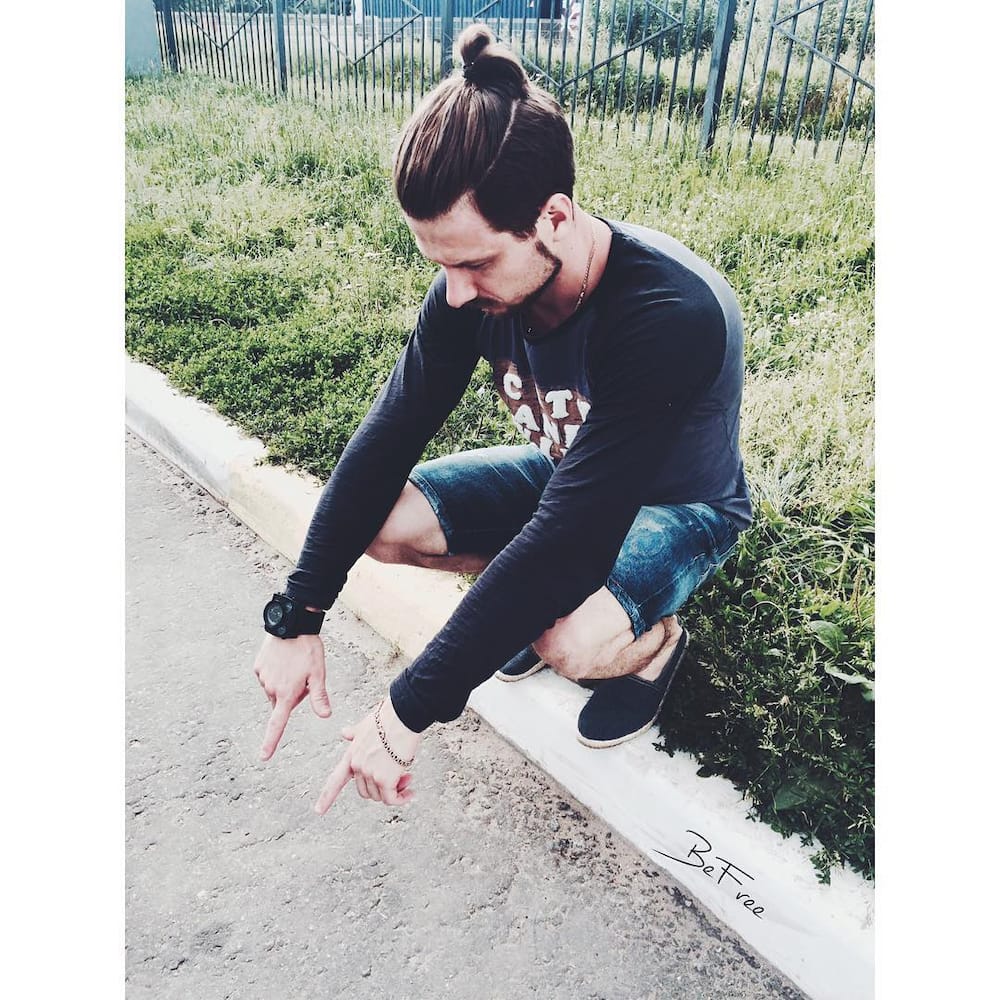 Ponytail hairstyle is the easiest hairstyle to pull for men with long hair. All that you are supposed to do is to pull the hair back and hold it in place with a hair tie. There are different variations of this style, depending on where you chose to secure your hair from. It can be a top ponytail or a back ponytail.
The Ponytail hairstyle will help you to keep your hair in order, during those hard days. It can also be styled accordingly to fit for a professional event. It can also be combined with faded sides to create an interesting look for the bearer.
9. Shoulder length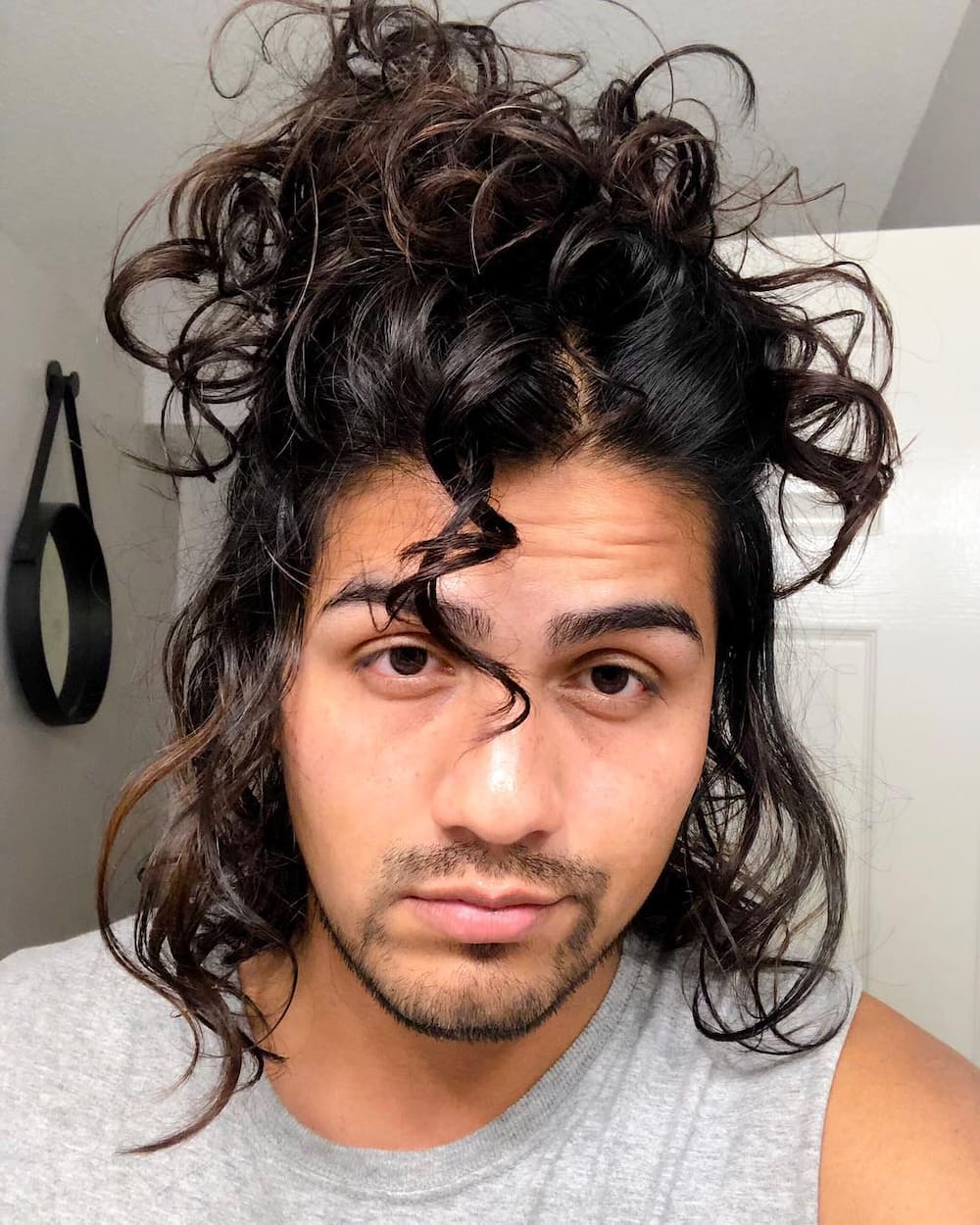 This hairstyle drops to the level of your shoulder. It can be styled differently depending on your preferences. You can choose to hold the middle mass of your hair up and let the sides drop to the level of your shoulder, or let the entire mass to fall. Whatever choice you make solely rests upon your preference.
10. Twin cornrow on the side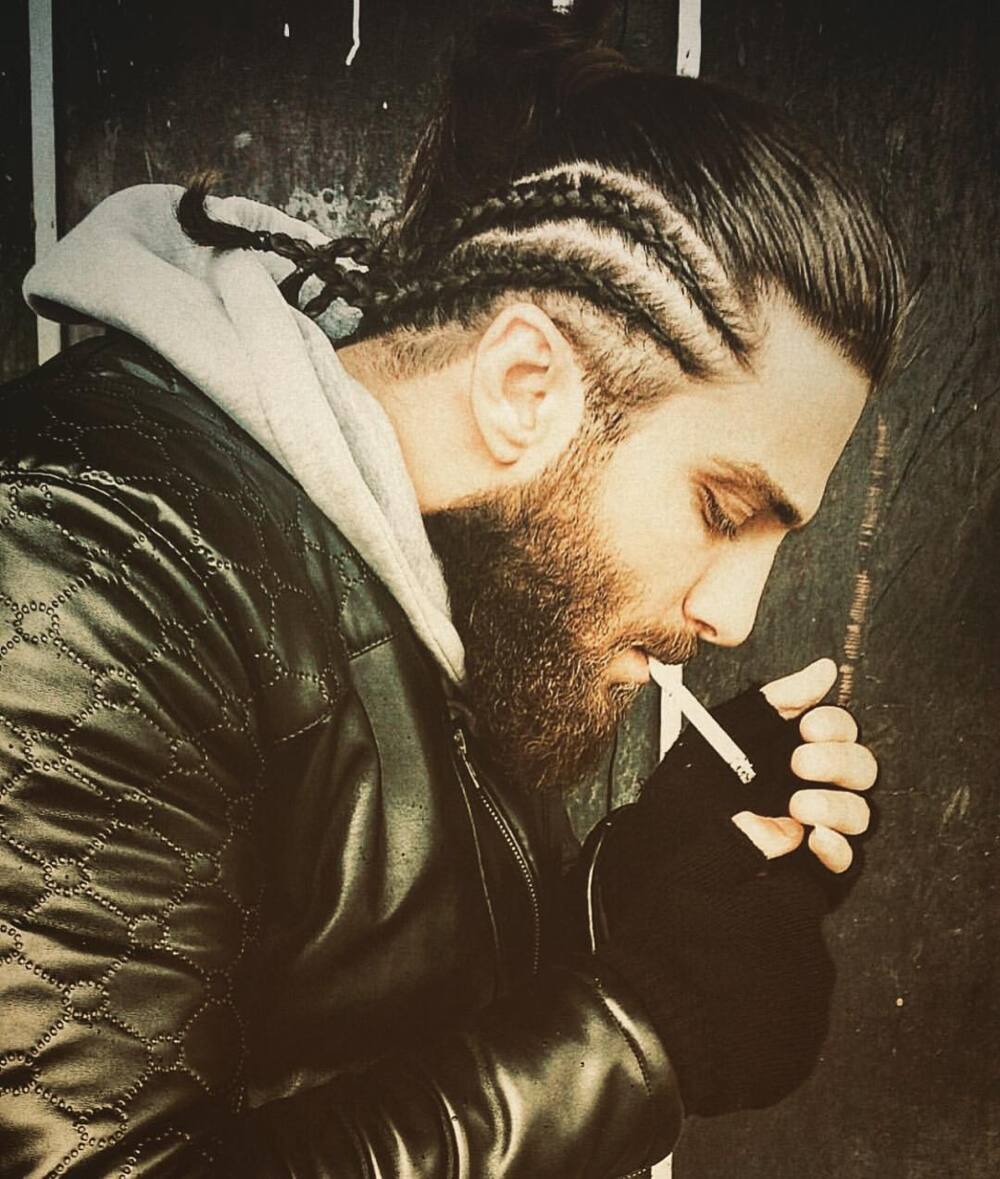 This style is quite impressive. It is highlighted by two cornrows plaited on either side of the head and a mass of hair running freely from the front to the rear of the midsection of the head. The hair at the midsection of the head is held together with a knot at the end of the head to achieve a ponytail.
This style is more casual than it is formal. It is best worn during casual events.
11. Fade with subtle curls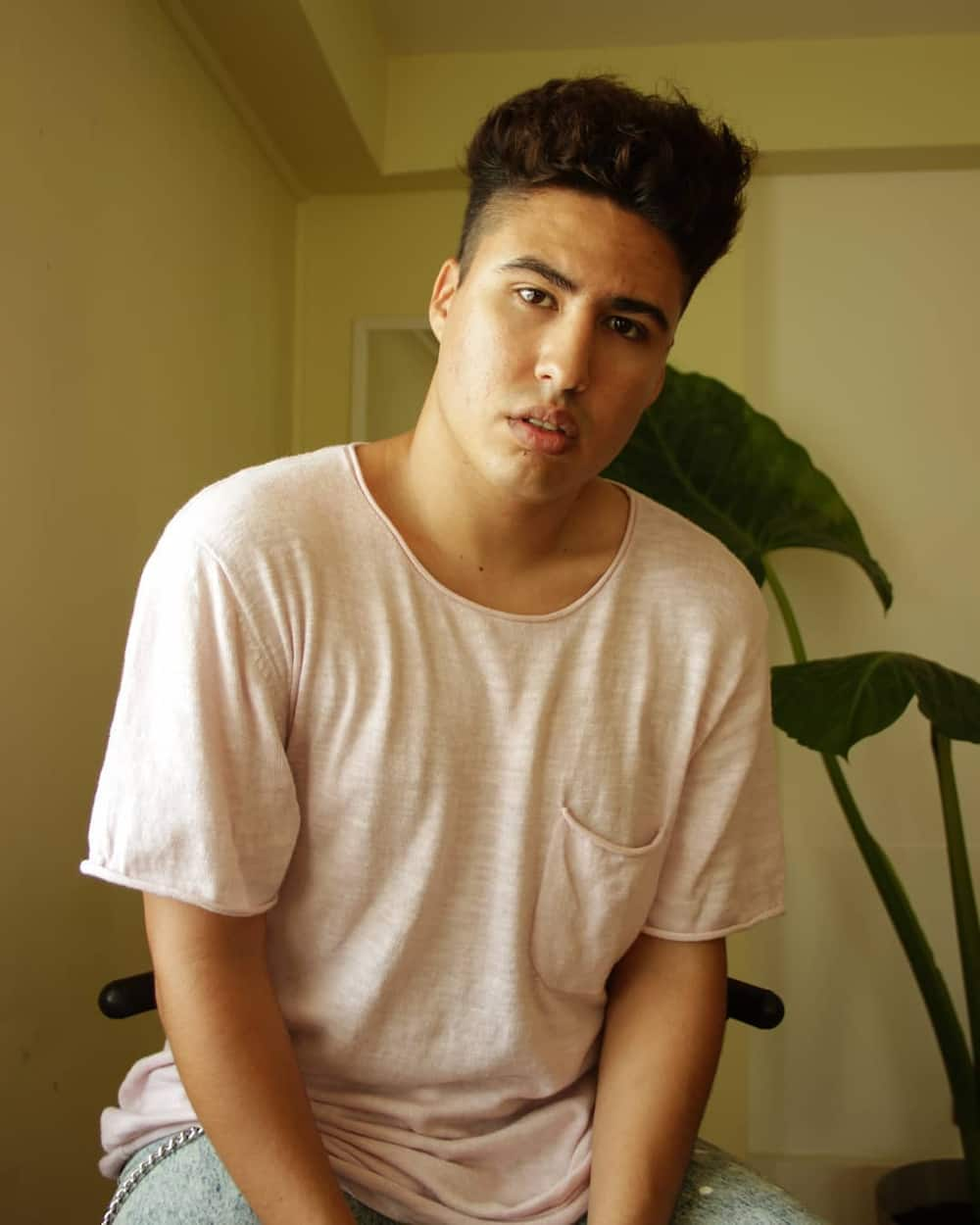 Various shades of fade always look good to people. The trick, however, is finding the right shade for your particular head. This fade with subtle curl is pretty impressive to wear because of its unique twists. It easily comes across as a casual hairstyle rather than a formal design.
READ ALSO: Best Brazilian hair styles with pictures in 2019
12. Long slick back with tapered sides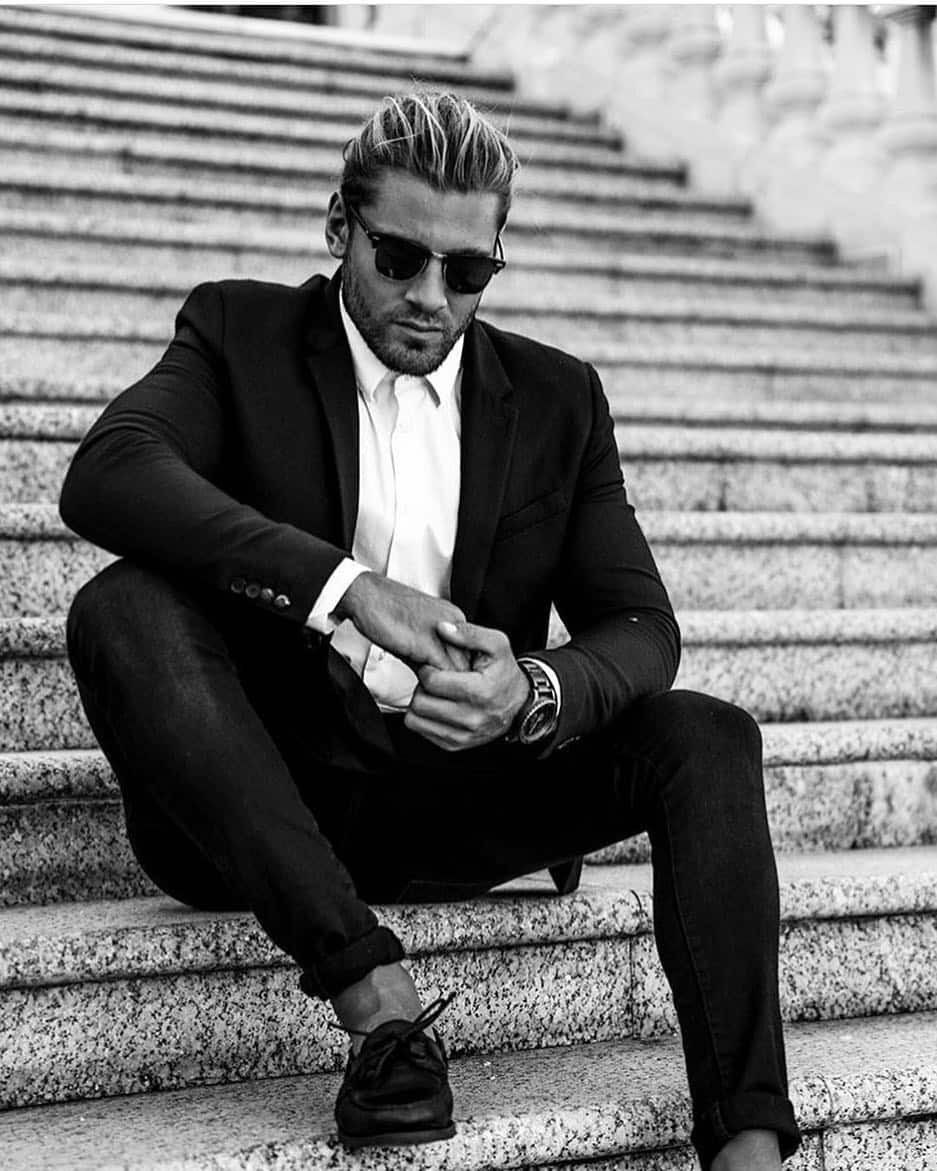 This gentlemanly look speaks volumes of who should wear this hairstyle. Though simple on first sight, this hairstyle can be a bit tricky to maintain. It needs care and consistent nourishment for it to look spot on all year round. You should not go easy on hair products when wearing this style. The good thing with it though is that you can wear it as a part of your professional dress code as well as a casual look.
13. Undercut with a thick comb over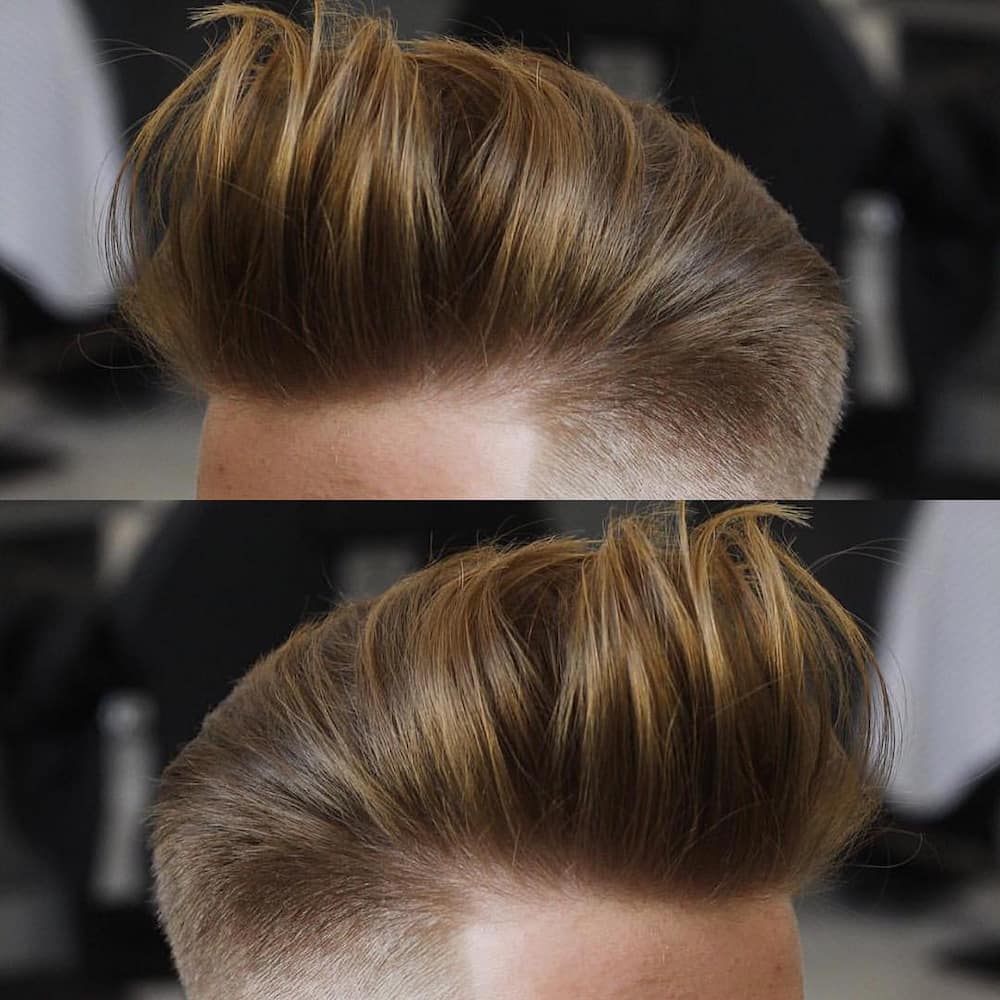 The undercut with thick comb over is characterized by a sloping hair from the front of the head to the rear of your head. The sides of the head are faded to create a consistent taper.
Looking for a wallet? Upgrade your style with this stunning Personalised Black Busby Gents Wallet. This wallet combines both style and functionality. You will keep your essentials comfortable and secure in it. The black wallet is also a way to show off your personal style. It can be personalised with your name on the outside.
14. Caterpillar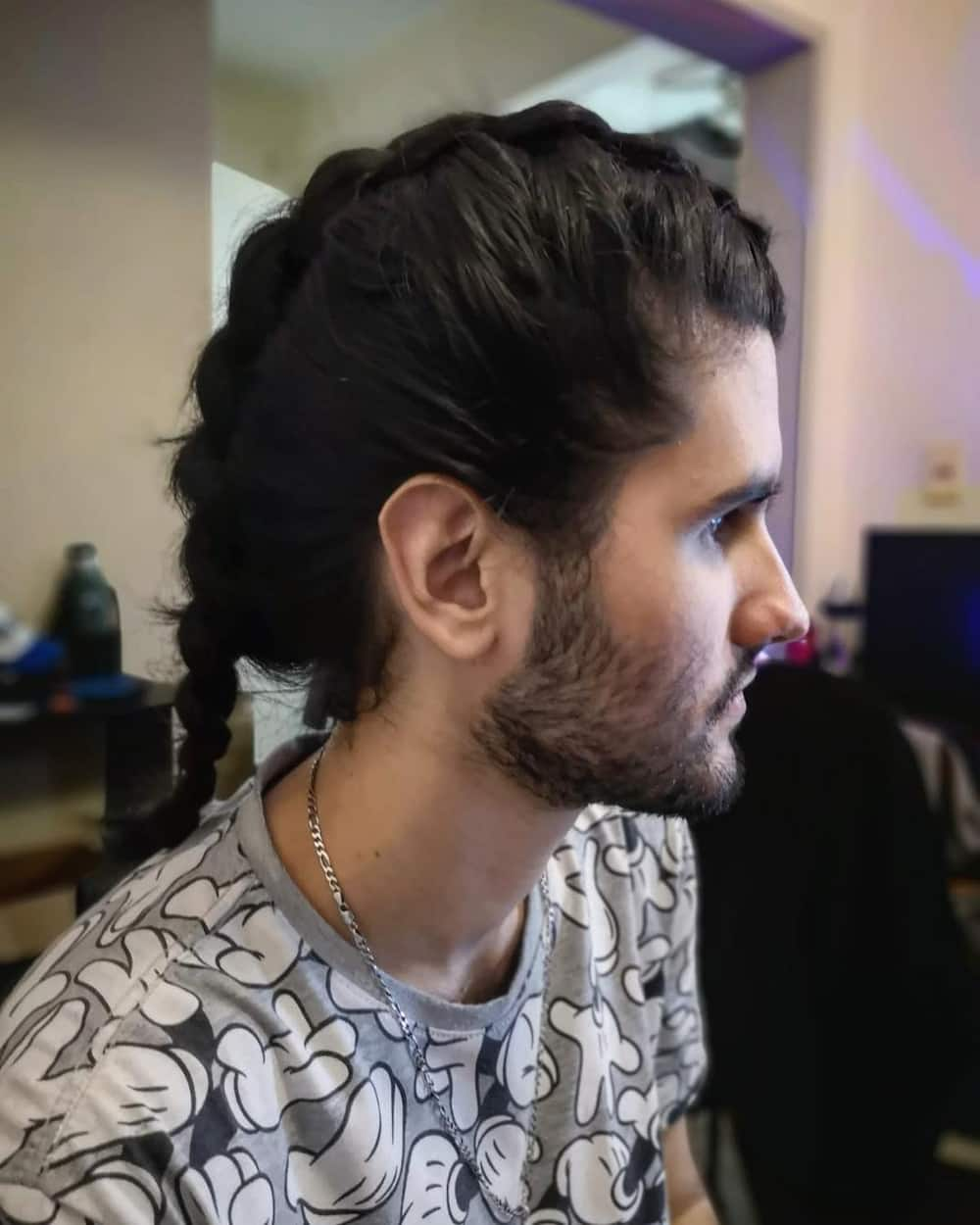 Caterpillar is a simple way to hold your hair together. You wound your hair together in the middle of your head to form a single row that extends onto your back.
15. Comb over with undercut and highlights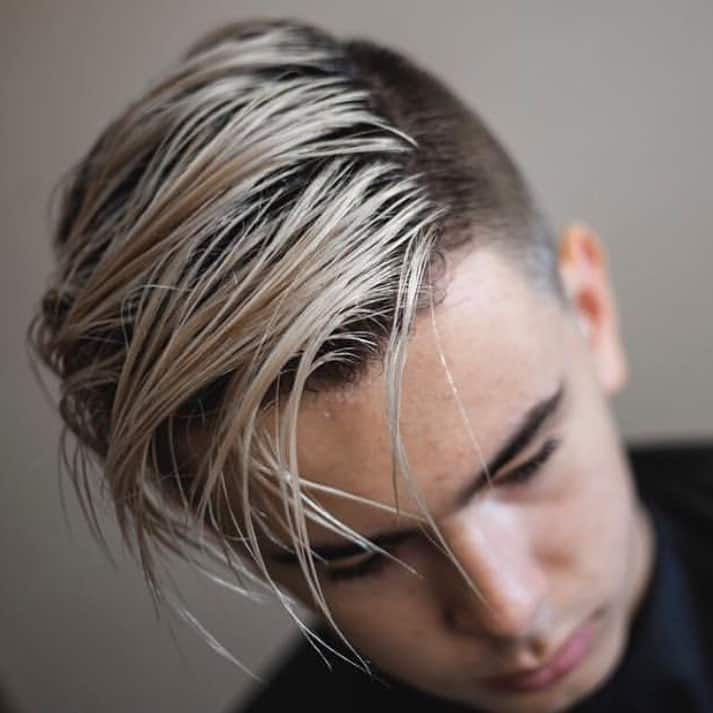 The comb-over with undercut and highlights is a good fit for those men who are not afraid of great attention. This hairstyle is characterized with a fade on one side of the head, and a comb-over that pushes hair to the other side of the head.
16. Upright braids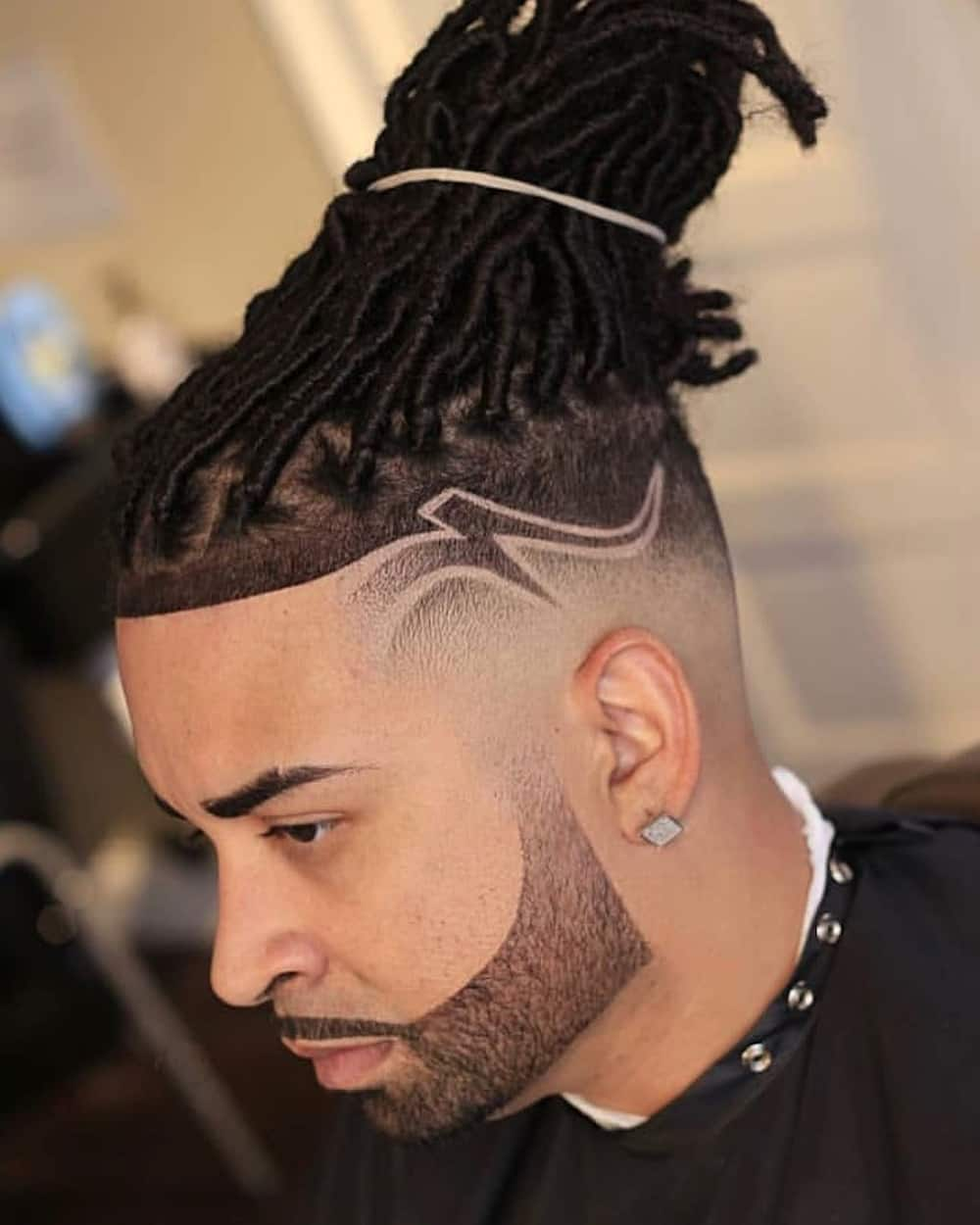 Upright braids with a styled fade is a great way to maintain your long hair while flexing your good looking tapered side hair.
READ ALSO: Minnie is bringing natural back and she is owning it
17. Blonde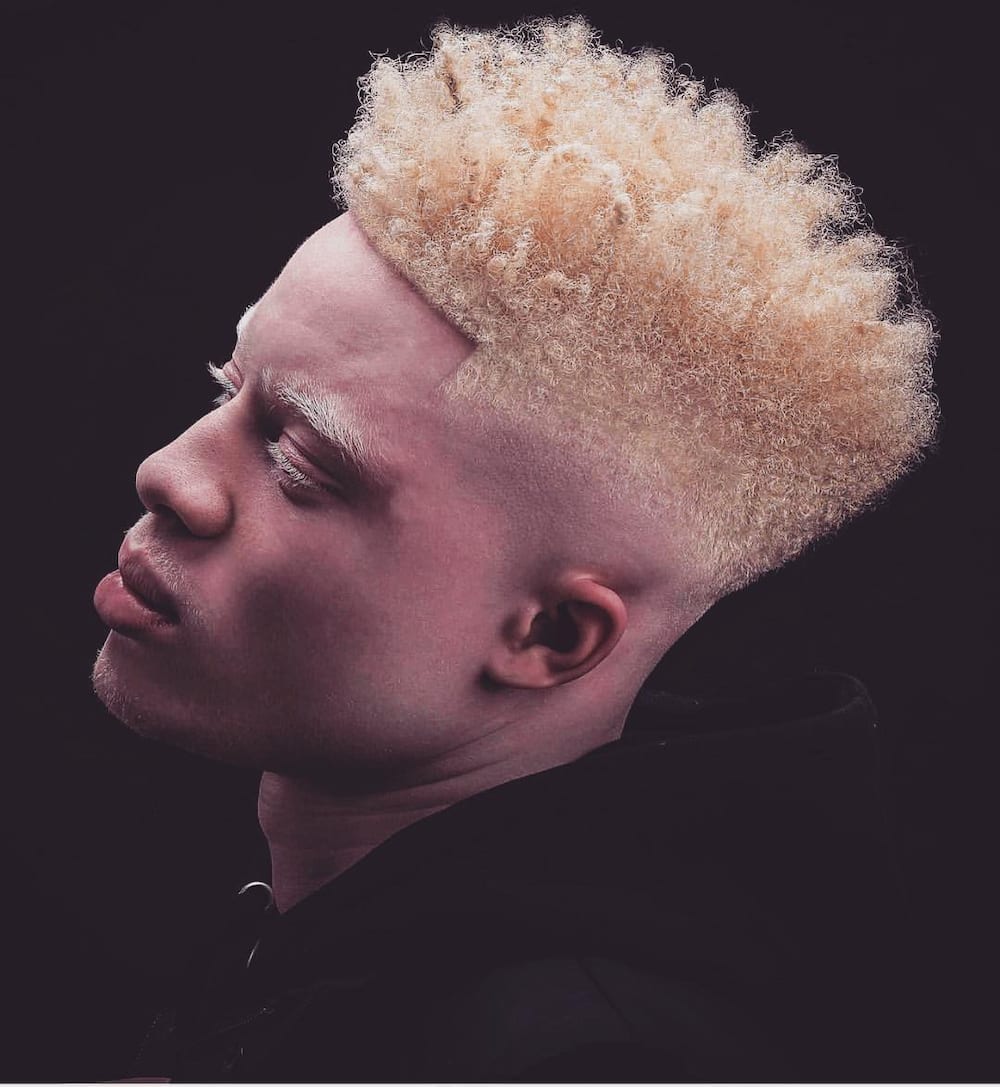 Blonde is a simple fade with coloured hair. Blonde can be a tricky colour to wear on your head. Therefore, ensure that your skin tone goes hand in hand with the colour.
18. Ponytail with fade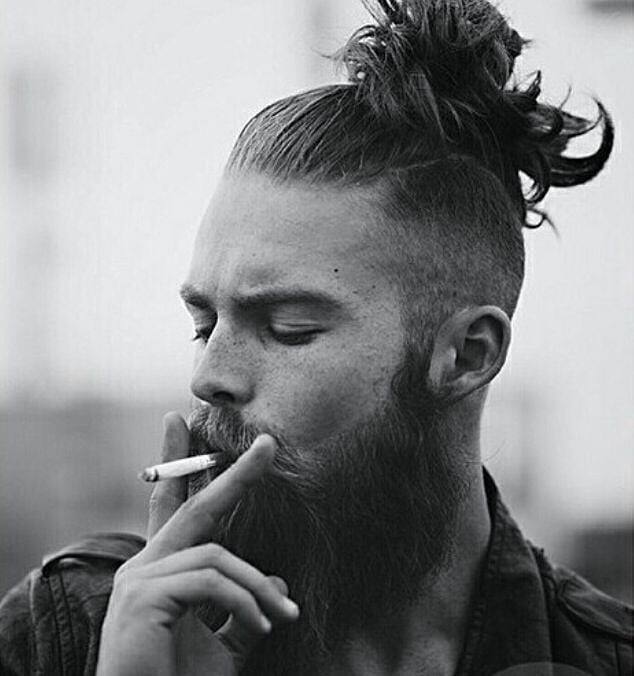 Combining a ponytail with fade yields great results. The fade tapers from the middle of your head downwards, leaving you looking neat. In this hairstyle, the back ponytail is what works best.
19. Voluminous hair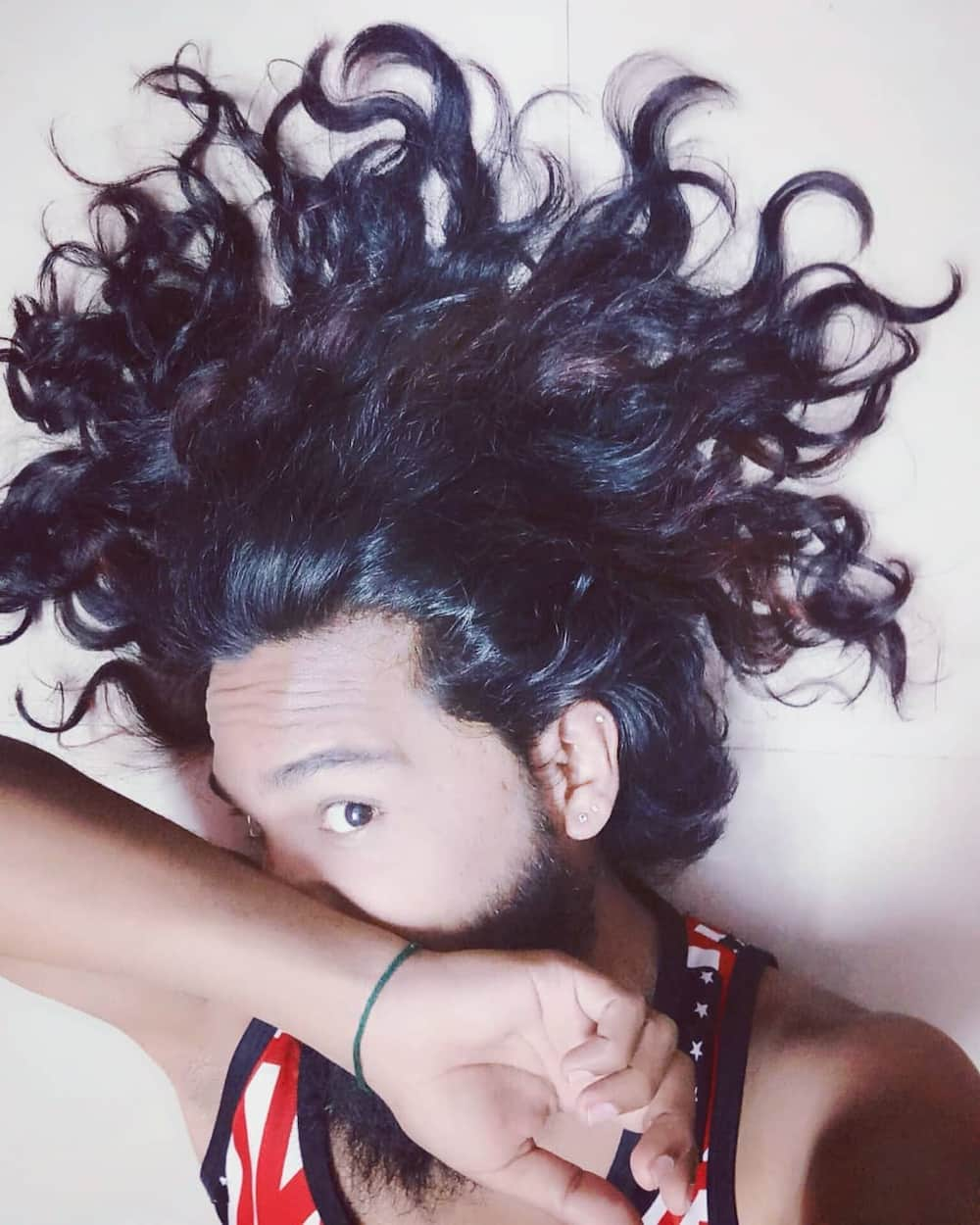 If you are looking for a care-free hairstyle for long hair, then the voluminous hairstyle will serve you best. This style comes in different shades. You can choose to have your long hair curled, shaggy or just a simple afro. All these will give you different results but still maintain the voluminous nature of hair.
20. Mid-sized dreads with tapered sides and a clean cut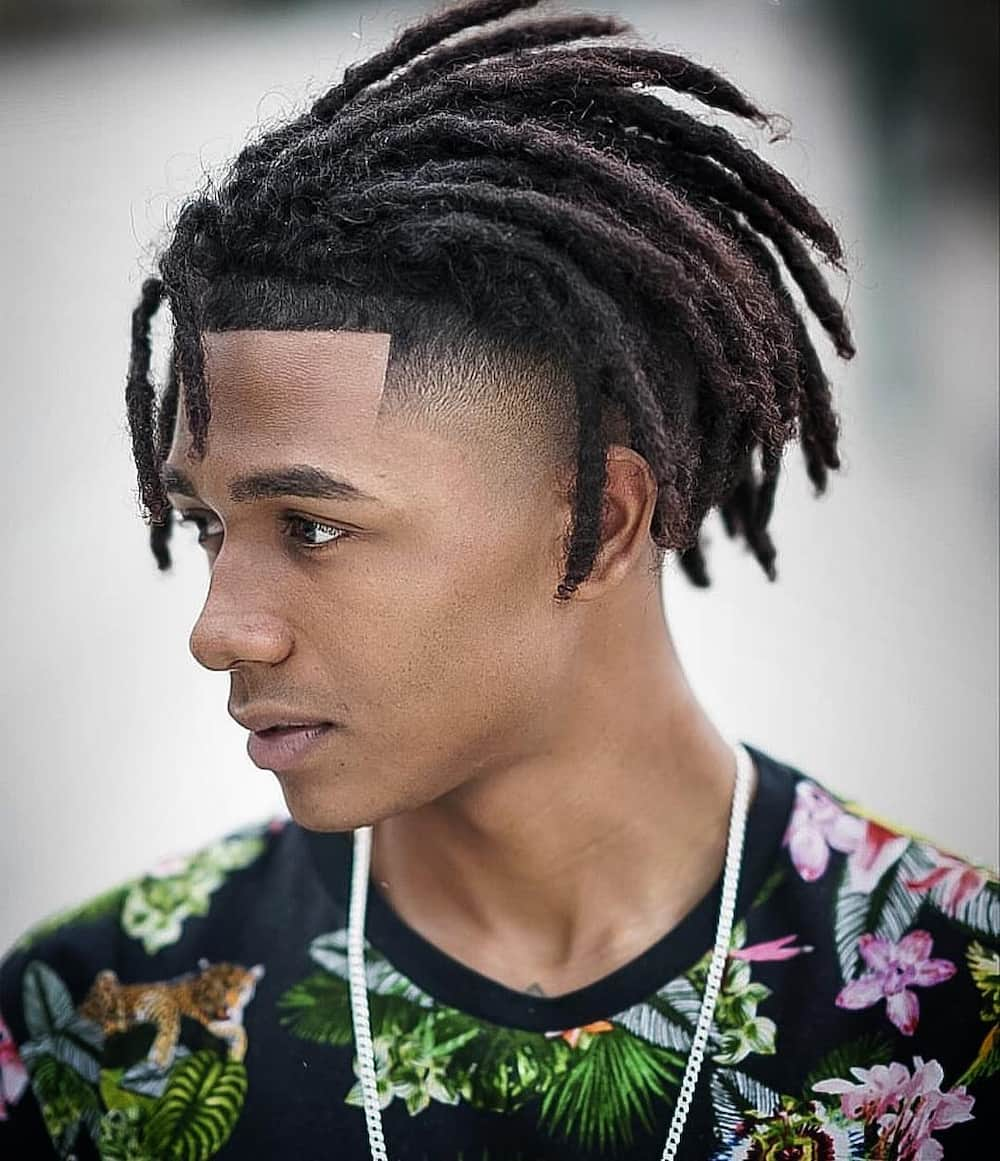 The mid-sized dread with a fade is a nice way to keep your long hair neat and at the same time, enjoy the beauty of having short hair on the sides of your head. This hairstyle also allows you to have a nice cut that carefully projects your hairline.
If you did not have preferences on which long hairstyles for men to wear, then this list will ease your burden. Choose one hairstyle that is best suited for your daily life, and wear it. If you are a professional, look for one that is preferable for your working environment.
DISCLAIMER: Please note that some of the links in the article are affiliate links and Briefly.co.za will earn a commission if you purchase through those links. However, we always choose only the best quality products that we use ourselves and recommend to our readers. The earnings we get from the affiliate marketing help us continue preparing useful and entertaining content, that our audience enjoys.
READ ALSO:
Best hairstyles for black women in South Africa
Latest Nigerian cornrow hairstyles
Source: Briefly News