60 latest short bob hairstyles for all hairtypes 2020
Nobody wants to miss the elegant looks that come with new short bob hairstyles in town. These modern styles guarantee eye-turning glances that will make you feel fashionable regardless of your hair type. Recent short bobs are a creative improvement of their previous designs, which were equally good looking. It is interesting how much flavor you can add to your first impressions with a carefully chosen bob hair.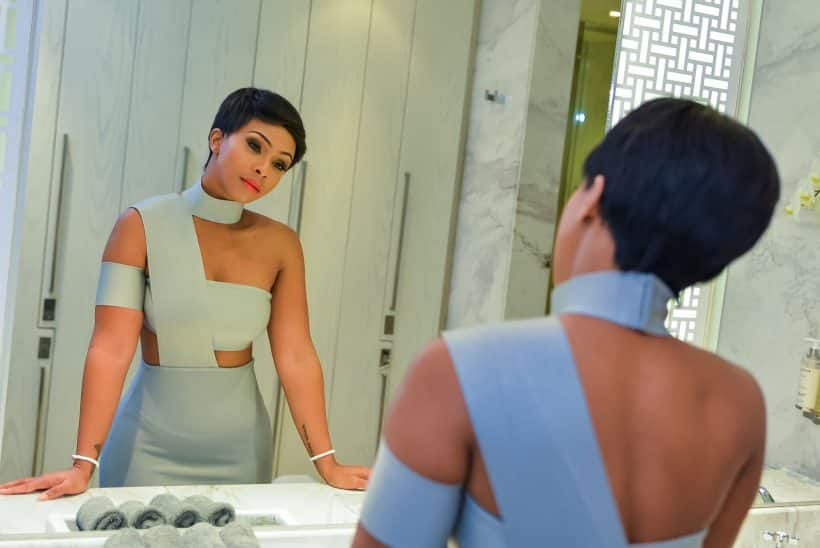 What are the different types of bobs? The popularity of bob hairstyles streams from their uniqueness. These bob haircuts are loved because of their eye-catching shapes, dimensions, and color variations. If you are a woman that loves to stand out from the crowd without feeling like the odd one out, then it is time you tried our stylish short bob haircuts.
READ ALSO: How to maintain natural hair
What is a short bob hairstyle?
Creative women are always experimenting with new looks, and that is where bob cut hairstyles come in. Bob hairstyles, also called choppy bob, are exciting chin-length haircuts. The style comes in several variations to make you look beautiful enough for any occasion.
1. Blonde bob with a tousled touch
Who said the endings of your bob hair must be even. It turns out that keeping them trimmed with a blend blunt edges as well as extended choppy strands gives it a fashionable statement.
2. Lowlight colored messy blonde bob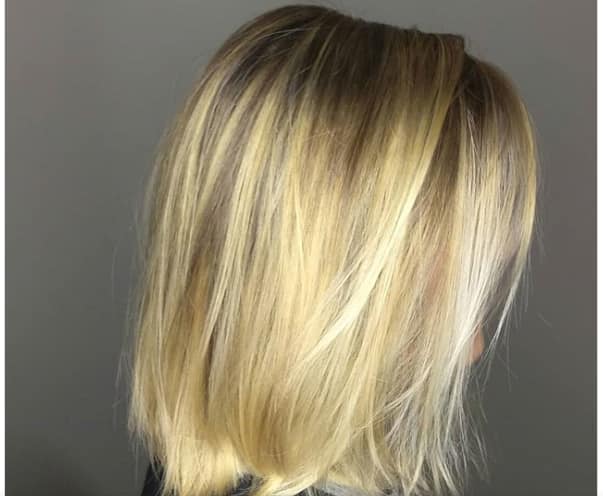 The addition of light into the former solid tone makes this style, a graduated bob, having a messy touch for fabulous looks.
3. Straight nape rounded bob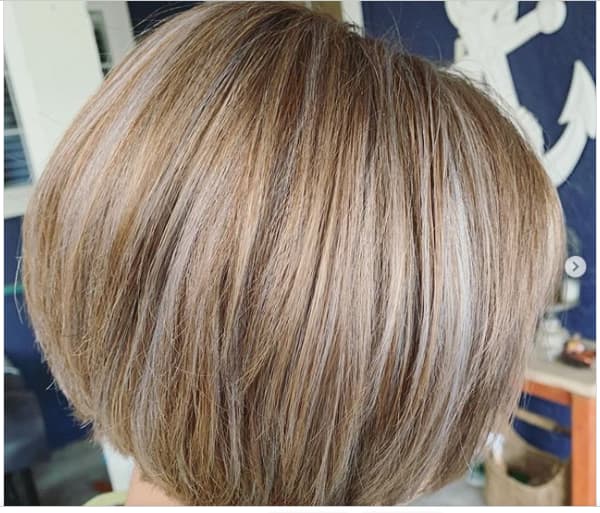 The style is smoothly textured and comes with neat highlights of a straight cut nape. The fullness of a rounded bob gives it a touch of simplicity, which makes it considerably presentable.
4. Colored inverted razored bob
What is an inverted bob haircut? This type of bob is styled in a manner that results in lots of short layers at the back while at the front the layers are extended, even to shoulder length. It is a hassle-free and low maintenance hairdo that comes with excellently looking shape that perfectly suits straight and thick hair. The design gives the style a rare touch and a great color feel.
5. Short white-blonde bob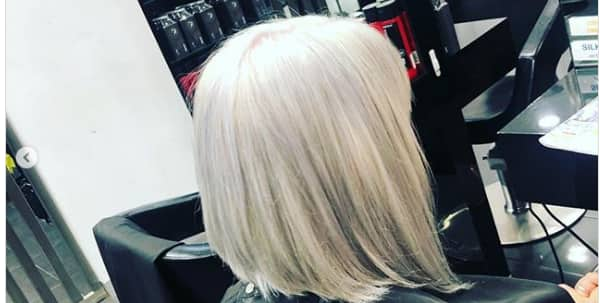 The hairdo is an urban favorite. It comes with a loose top and extended strands around the jawline. The white color gives it a perfect impression of beauty and style.
6. Overlapping layers inverted gray balayage bob
The style can't be compared to your ordinary hairdo because of its elegance and stylish overlapping layers. The angular design gives the gray finish a perfect tone rendering you a youthful look.
7. Rounded and short concave bob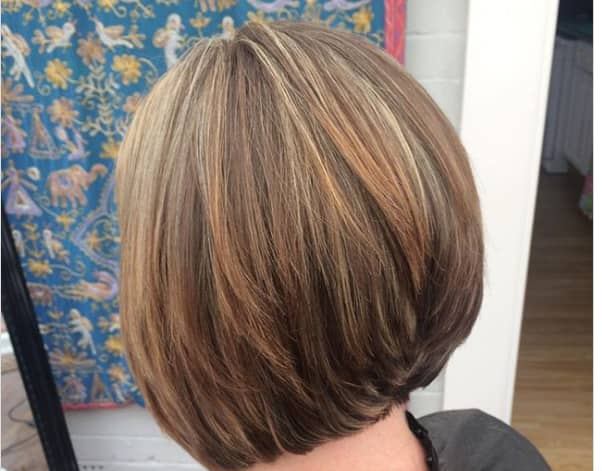 The good thing about the style is that it comes in several color variations and is a considerable bargain for women that crave hair fullness. The roundness of the hair also guarantees flaunting looks.
8. Short silver angled bob
The hairdo has dark roots and is a complete transformation of casual bob into a unique summer dream hair.
9. Rose gold bob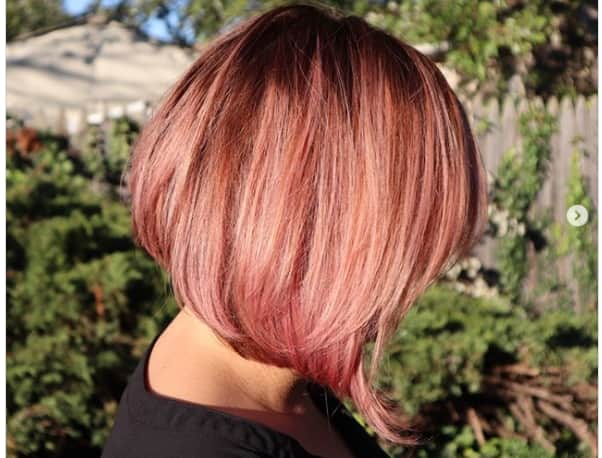 Interested in trying short layered bob hairstyles? You can comfortably show off style with this beautiful short layered bob hairdo. The best part of it is the feminine feel that comes with its tapered shape.
10. Colored burgundy bob style
You can get away with a black or red-colored burgundy hairdos. You can also get the style with orange highlights to make sure you rock that upcoming event. The styling is simple but highly flattering if you get a color that matches your tone and taste.
11. Short rounded honey blonde bob
This jaw length bob is a catch for ladies that love to try new and innovative styles on their hair. The hairdo creates an ideally looking face frame that any woman would use to complement their good looks.
12. Voluminous and rounded brunette bob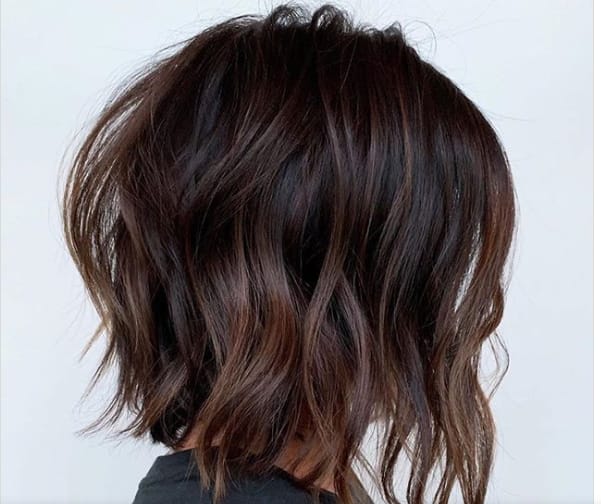 The style comes with an edgier look that will blow the mind of any beauty-conscious woman. Its deep colors and youthful looks make it's the right choice for all women regardless of age.
13. Feather styled blonde bob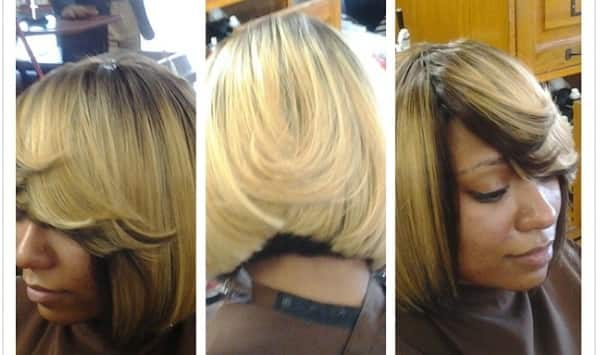 Lightened coloring seems to work best for most women. This one of the very short bob hairstyles guarantees excellent looks.
14. Short bob braids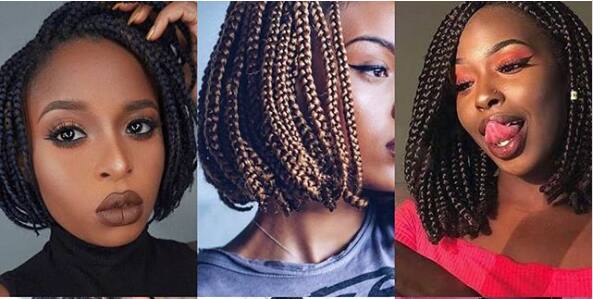 Did you know that you do not need long natural hair to rock bob hairstyles? Style your braids in bob style and you will make an impressive fashion statement, suitable for all occasions.
15. Flattering cropped bob with bangs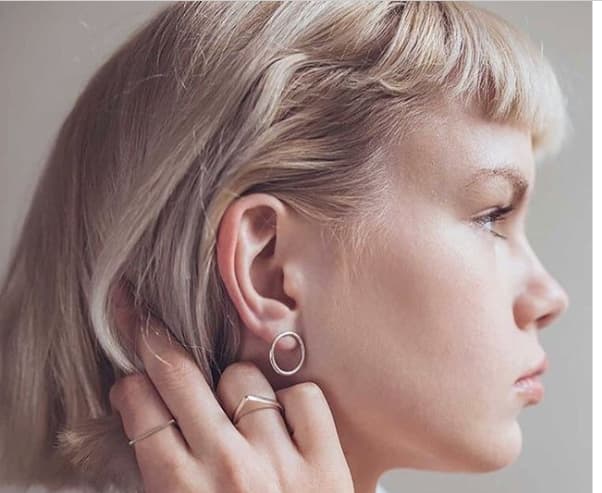 Cropped bob is an alluring style that comes with a rare taste of simplicity. The creativity behind the styling is best experienced by its shaggy layers, which are a spark of compliments.
16. Short golden line bob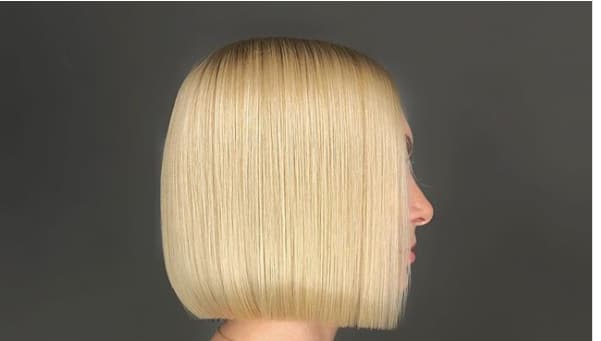 The dark roots and underside of the style is the main secret behind this timeless styling. Most women love its neatly woven edges that make the hairstyling look exceptional from the rest.
17. Cornrows and short bob braids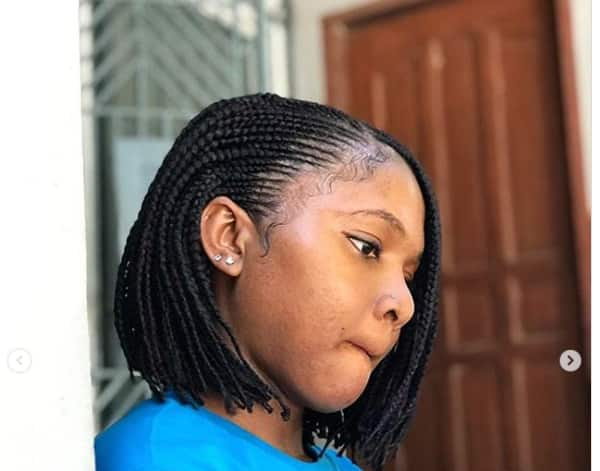 It is not a must to plait the whole head braids. If you are into protective hairstyles and want to rock your bob braids differently, have your hairdresser plait cornrows at the front and bob braids in the other parts.
18. Tapered inverted bob with dark back lights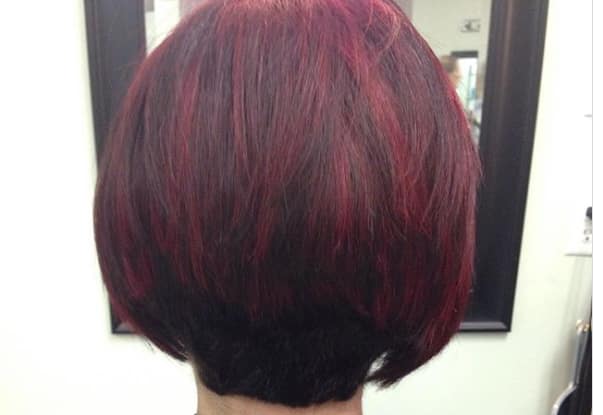 The hairdo comes with extended wispy bangs, which makes it look exceedingly gorgeous. The hair volume is also incredible in the style.
19. Short stacked bob for blonde hair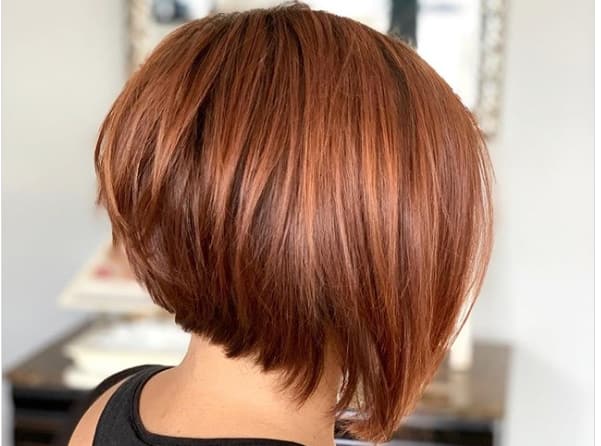 The rounded impression of this good looking style is one of the main reasons why many women are now rocking it.
20. Multi-colored short bob braids
If you are the daring type, you will never go wrong with multi-colored short bob hairstyle. Select the colors that blend in perfectly and have them braided neatly.
21. Wavy and girlish blonde bob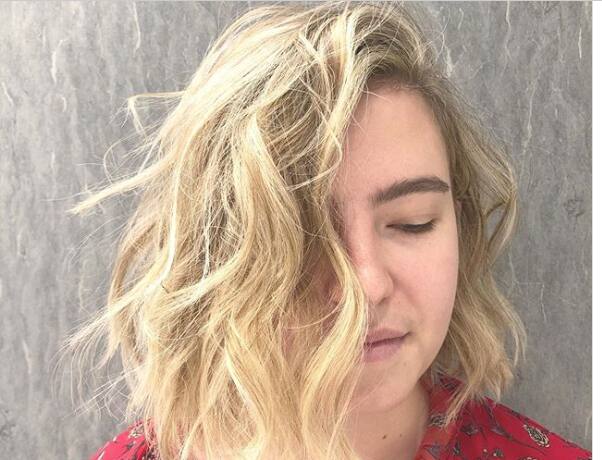 The style is a reward of dimensional coloring. Its wavy patterns are irresistible, especially when given a one-sided volume styling.
22. Blissful short bob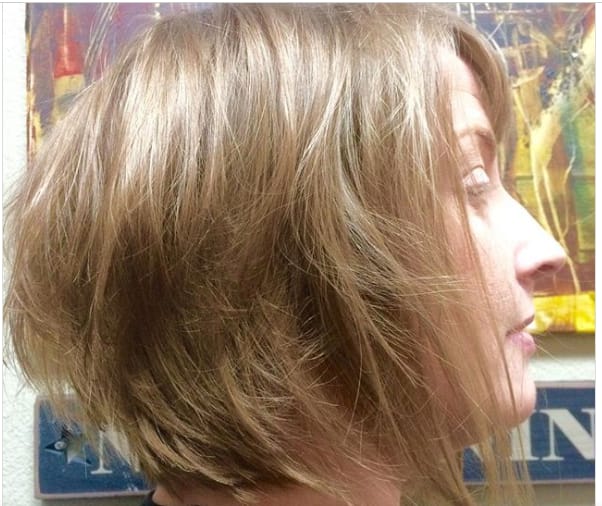 The shag bob hair texture has a subtle touch that you may not have done before. It is a style that beautifully frames the face giving its skin tone a natural reflection. The hair will make you look not only sporty but also way younger.
23. Dimensional feathered bob
This creative hairdo will make your hair look like feathers, cool, huh! You will undoubtedly turn heads with this colorful hairstyle that comes with dark shadings at its root.
24. Short rounded and razored bob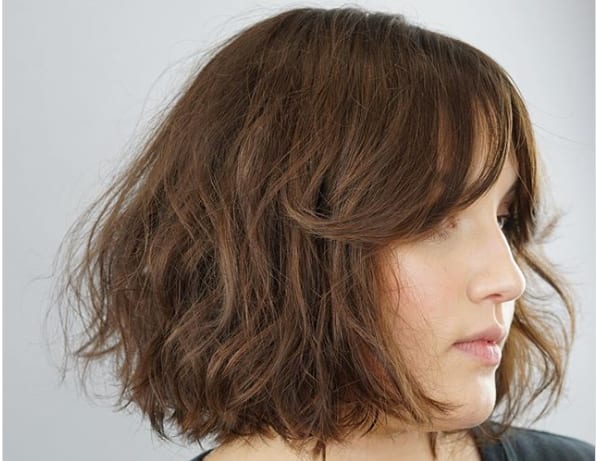 Razor cutting appears uniquely distinctive and renders naturally appealing. The haircut is a universal blend with most wears in your wardrobe.
25. Short feathered bob with trimmed edges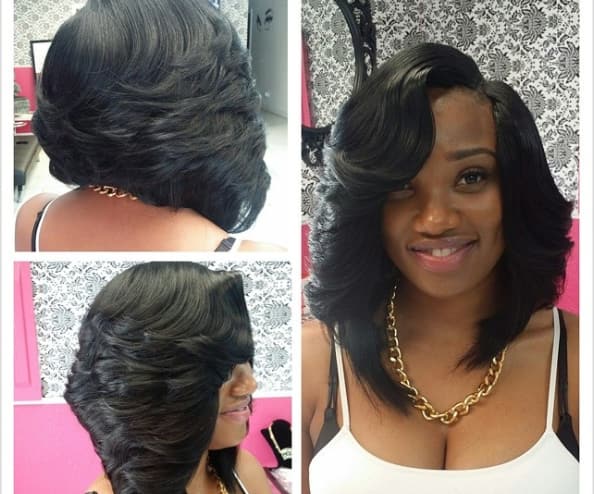 The style is one of the extra short bobs that come with multiple layers for youthful looks. It is a girlish charm that comes loaded with eye-catching looks. The style is also preferable because of its secure maintenance routines.
READ ALSO: 30 natural short hairstyles black hair with images 2019
26. Big box braids with triangular parts
Instead of the usual big box braids, you can have them styled in bob style. The neat triangular parts will further enhance your looks.
27. Colored bob with an undercut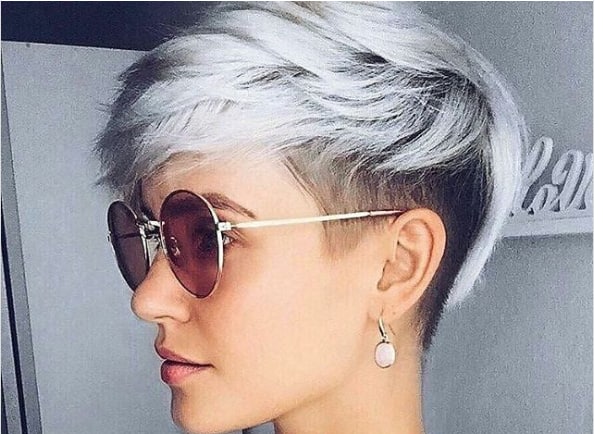 The style requires skillful stylists, but it is worthwhile once it is done. The undercut is crucial in the styling because it gets the hair falling and spreading naturally.
28. Side-swept textured bob
If you have sticky and fine-textured hair, then this is the style for your next look. The method is not only neat but also presentable on almost every occasion.
29. Short and feathered bob
If you want it feathered but still trimmed short, then this is the style you need to consider. You can have it in different colorations to spice up your looks. This jaw length bob style comes with tousled layers giving it a casual appeal.
30. Alluring caramel blonde bob
She looks cute with her highlighted hair having dark roots and a wavy touch. The styles look sporty, youthful, and highly athletic. Try caramel blonde if your hair is naturally unruly and way thick for other methods.
31. Purple highlighted shattered bob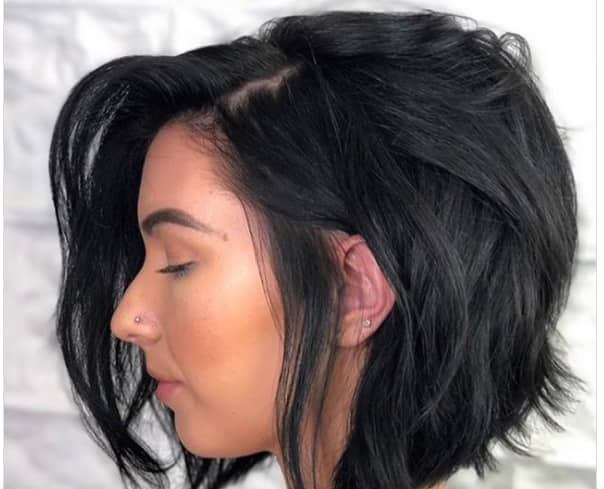 This short shattered bob conveys a highly impactful statement when it blends with a poofy crown section and razored ends. The purple highlights give the hair a unique signature not familiar with other bob stylings.
32. Caramel blonde bob with neat layers
If you want your bob hair to look superb with excellent feathery layers, then it is time to try caramel blond bob.
33. Blonde highlight stacked bob
This style if one of the most fantastic hairstyling ideas you will ever try. It is an upgrade if you have never tried modern twists and bob styling before.
34. Round bob with fringe bangs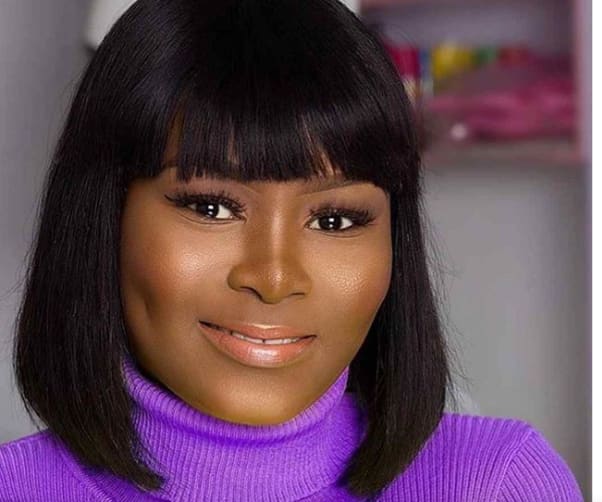 Other than the usual side bobs, you can try short bob hairstyles with fringe. This specific hairstyle is the right choice if you want to achieve a short hair with a rounded face-framing. Most women look perfect in this hairstyle regardless of their hair thickness.
35. Shaggy bob for straight hair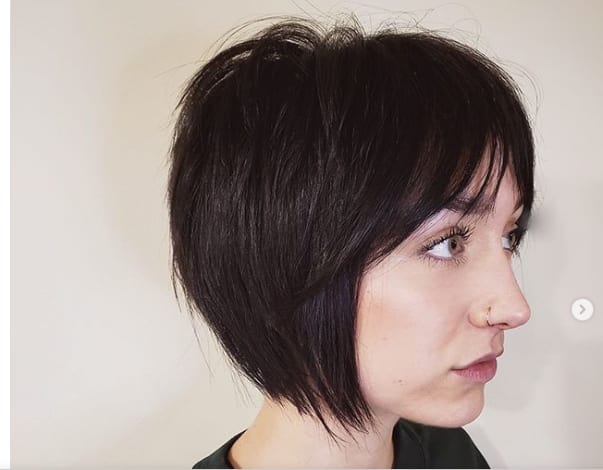 This style is for ladies who can't live without geometric looks. The style can be rocked freely and fluffy with a center parting.
36. Brunette wavy textured bob
The love for this style comes from its soft-looking highlights. The style has a considerable height with a dancing feel.
37. Blunt, choppy bob cut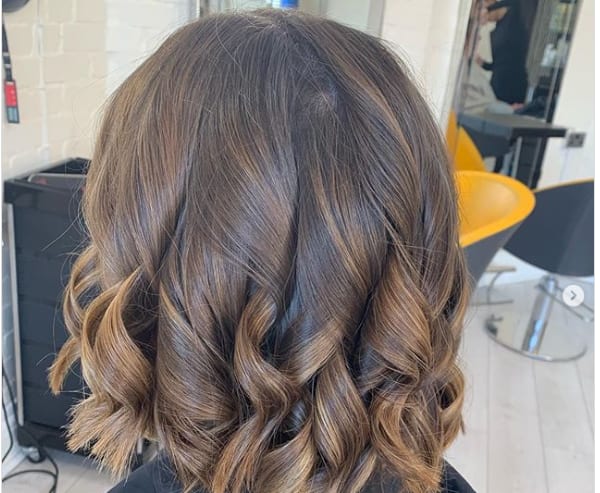 This short bob hairdo is a treat for women with a longer neck. Big rollers are proper for achieving its soft waves.
38. Wavy short bob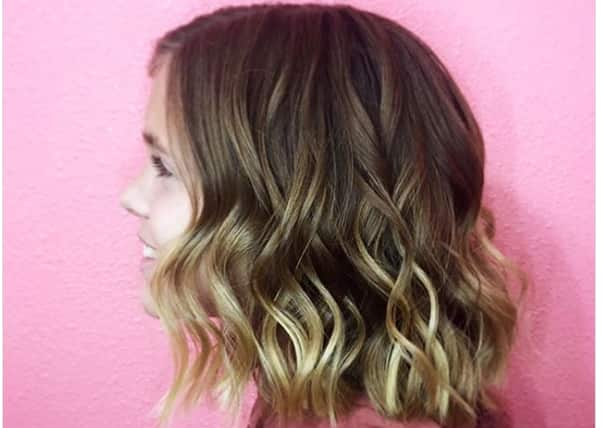 Feel the urban breeze with shaggy caramel bob, which is easy to maintain. This head-turning style is an unforgiving fashion killer.
39. Choppy layers blonde bob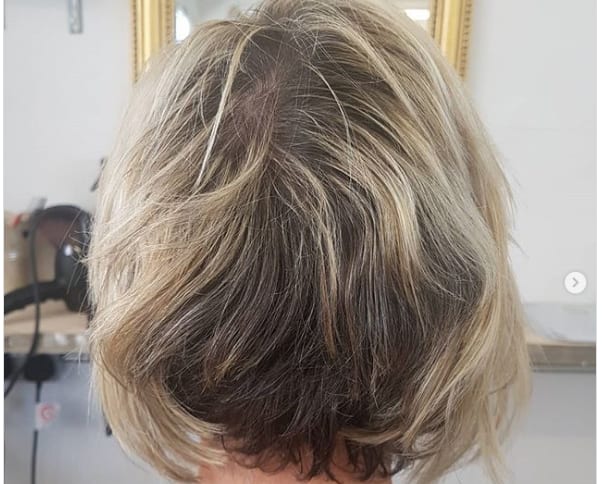 You deserve a relaxed look once in a while, and choppy layers are the way to go.
40. Slender balayage bob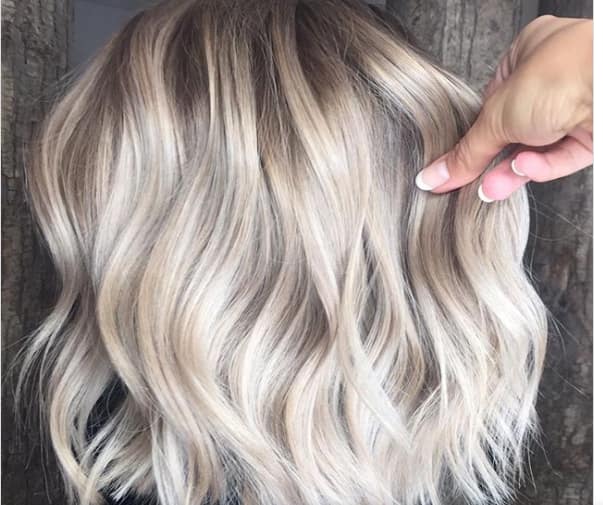 Ladies seeking confident looks will never go wrong with slender balayage bob because of its alluring touch. Its slight curls are perfect besides its profound color interplay.
41. Caramel bob with a cinnamon layer touch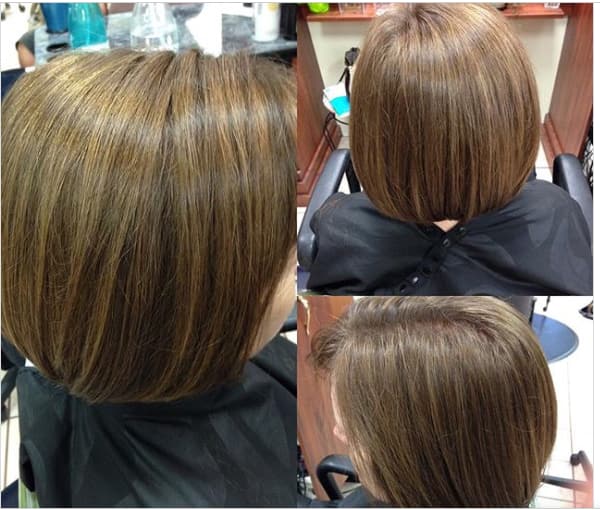 Caramel and cinnamon are a perfect combination in one hairstyle.
42. Edgy inverted blonde bob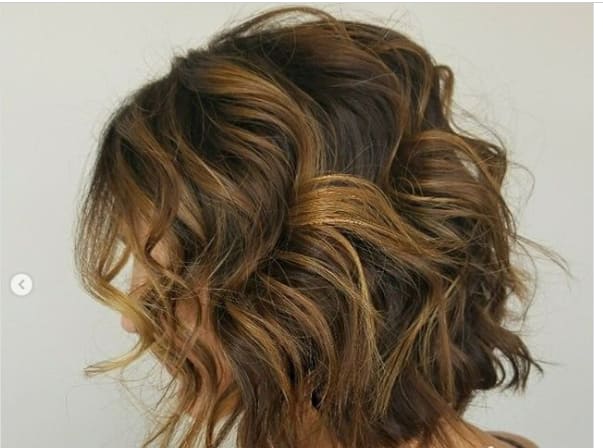 Taking advantage of its girly impressions will take you far with your dream looks.
43. Curly brown bob
If you love curls, then this hairstyle is an opportunity for you to show off your beauty.
44. Asymmetrical pixie bob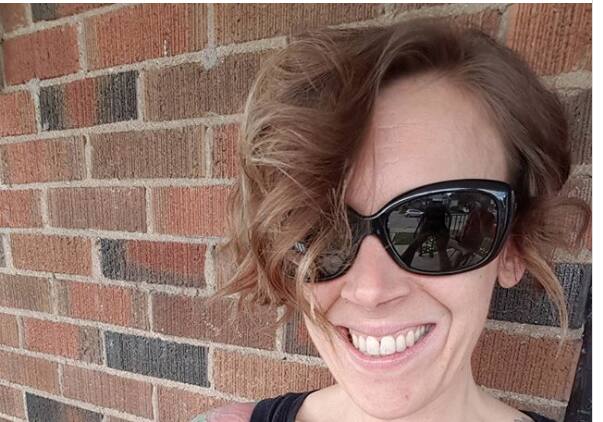 Good looks never come easy but with creative designs such as pixie bob. The style comes in different flavors for any face type and taste.
45. A-line sleek bob
It is time to go viral with this new head-turning style. Its darkened and brown streaks make the hairstyle good looking on most women.
46. Stacked layers voluminous bob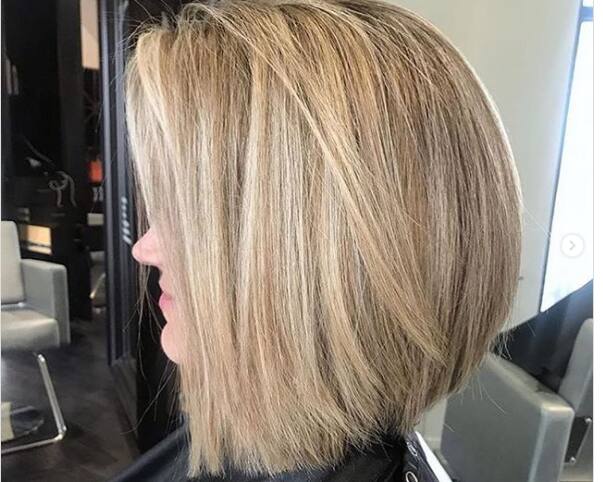 The style relies on the amount of hair to give its desired impressions. Try these style for a unique hair transformation experience. You will surely look and feel different.
47. Light color chopped bob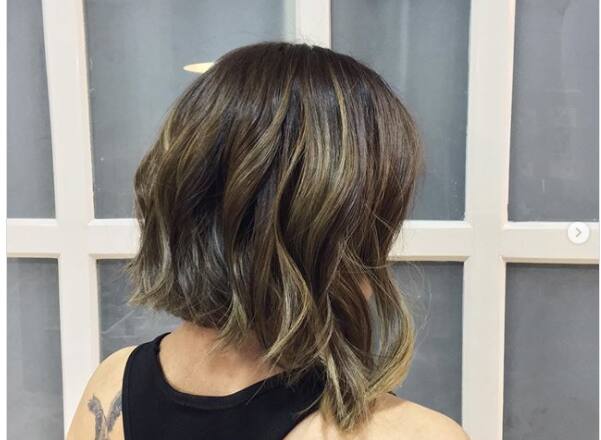 A light-colored chopped bob is handy for stylish ladies who never settle with one hairstyle.
48. Neat chocolate bob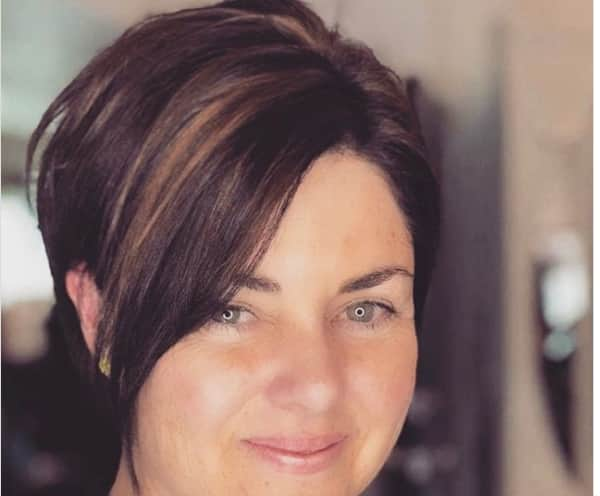 This beautiful, inspired hairstyle never goes out of fashion. The style is preferable because it comes with a traditional feel.
This is one of the short Chinese bob hairstyles.
49. Bob crop with textured layers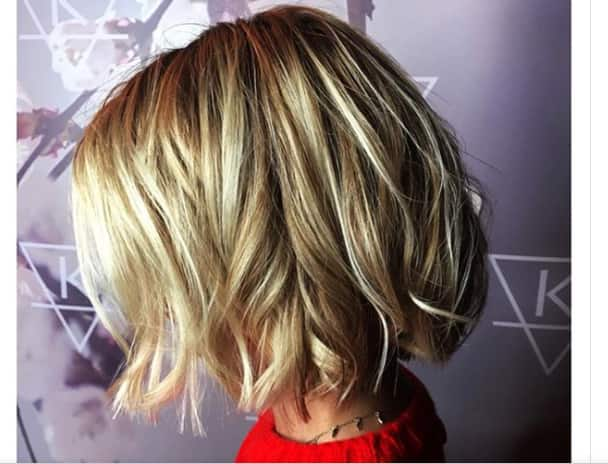 Women love the elegance that comes with this fabulous hairstyle. Its texture is the only way of altering across different impressions.
50. Dark root edgy platinum bob
Try this immaculate style if you are craving to have a better feel and touch on your beauty. The dark roots give the style a rare executive impression for better looks.
51. Stacked choppy bob
The style provides a delicate beauty from the stacked and tousled impression. Its carefree and shaggy looks are worthwhile.
52. Neat ash blonde bob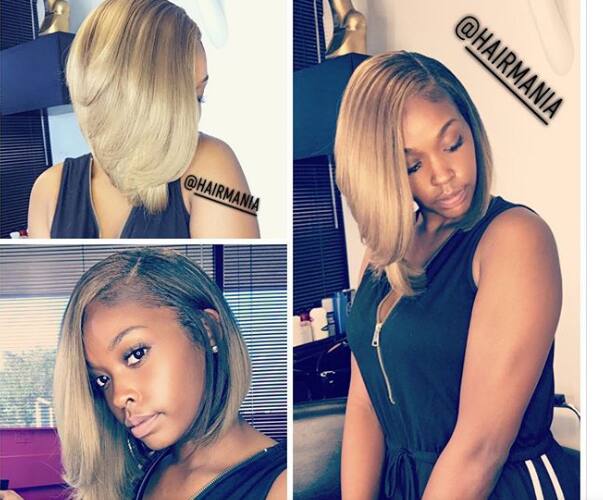 This sleek-looking ash blonde hair is a catch that deserves your attention.
53. 3D waved choppy bob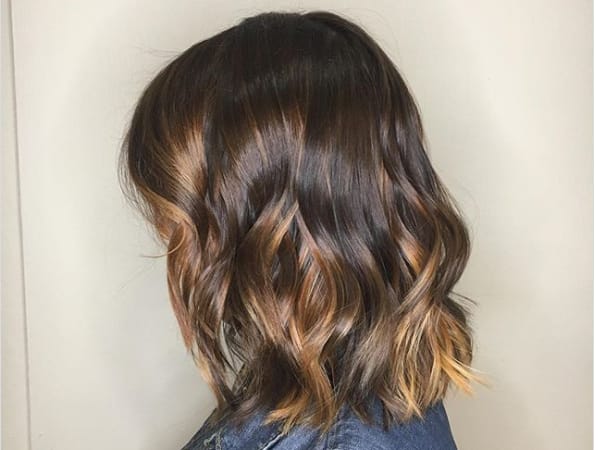 It is for sure that choppy bob is elegant when finished with three-dimension waves using a copper tone. It looks good regardless of skin tone.
54. Feminine blonde curly bob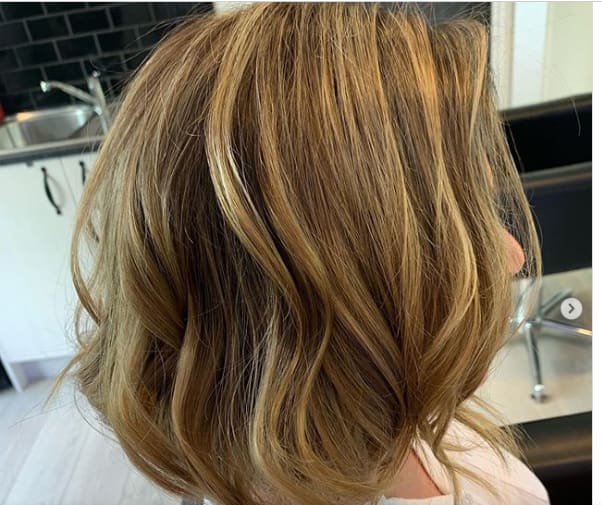 Get your favorite girly impression with this curly and blonde bob. It never looks any better with deep dark coloration.
55. Blonde highlight honey brown bob
You can rock this feminine style all year round regardless of the season. The cut will see you standing off the crowd for its slanting line and exciting color play.
56. Straight rounded bob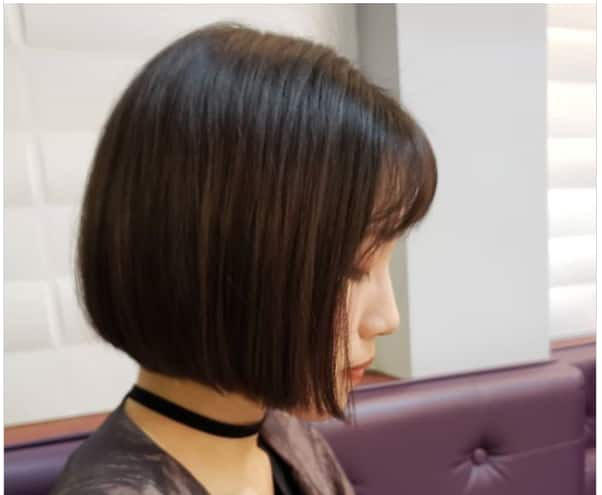 Did you know that you can rock your straight hair cut in any occasion? Have those colors matching, and you will be ready for the camera.
57. Short frizzy bronde bob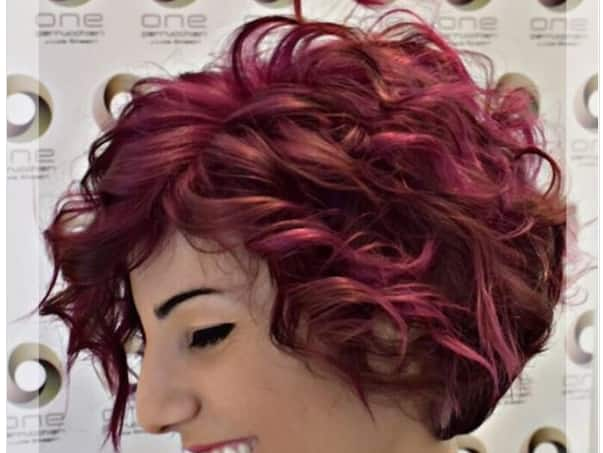 Ladies love this style because it is multicolored and preferably short. Hairdressers understand the fact that your hair deserves better.
58. Pixie bob for thick hair
Pixie hairdo variations are straightforward to apply. You will get the endless compliments.
59. Pretty blonde balayage bob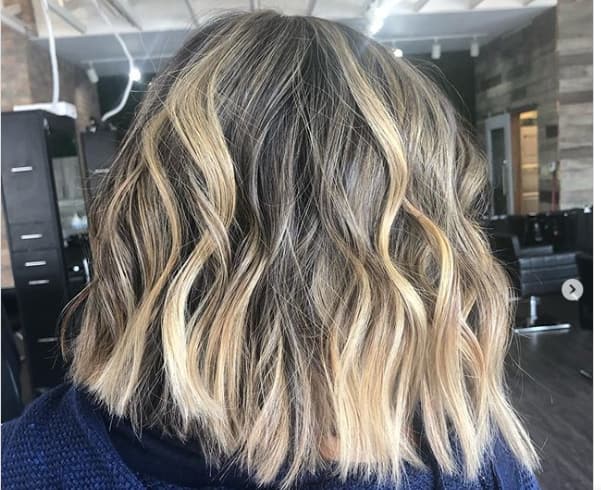 The love for bob hairstyles has given rise to hundreds of hairstyles, some of which are now best sellers. The shortness and color mix are genuinely intriguing.
60. Inverted wind-swept bob
One of the short bob haircuts 2019 - 2020 that you must try is the inverted wind-swept bob. The style gives one a thoughtful look and a sexy touch of love. Most women that try windswept bob never look back.
READ ALSO: 40 latest dreadlock hairstyles for different hair types
The latest short bob hairstyles come with different flavors and tastes to suit the needs of different users. Their creativity and fashionable impressions are an endless source of love for classy women.
READ ALSO:
What are the differences between 3a hair, 3b hair, 3c hair, 4a hair, 4b hair and 4c hair?
Best Boity Thulo hairstyles
30 best African braids hairstyles 2019 (with pictures)
20 box braids hairstyles for men
50+ latest African natural hairstyles
Source: Briefly News