35 trendy Afro hairstyles for men and women in 2020
Afro hairstyles are among the most common hairdos when it comes to managing and maintaining African hair for both males and females. These styles can range from simple and easy to maintain to chic and sophisticated. The choice is yours.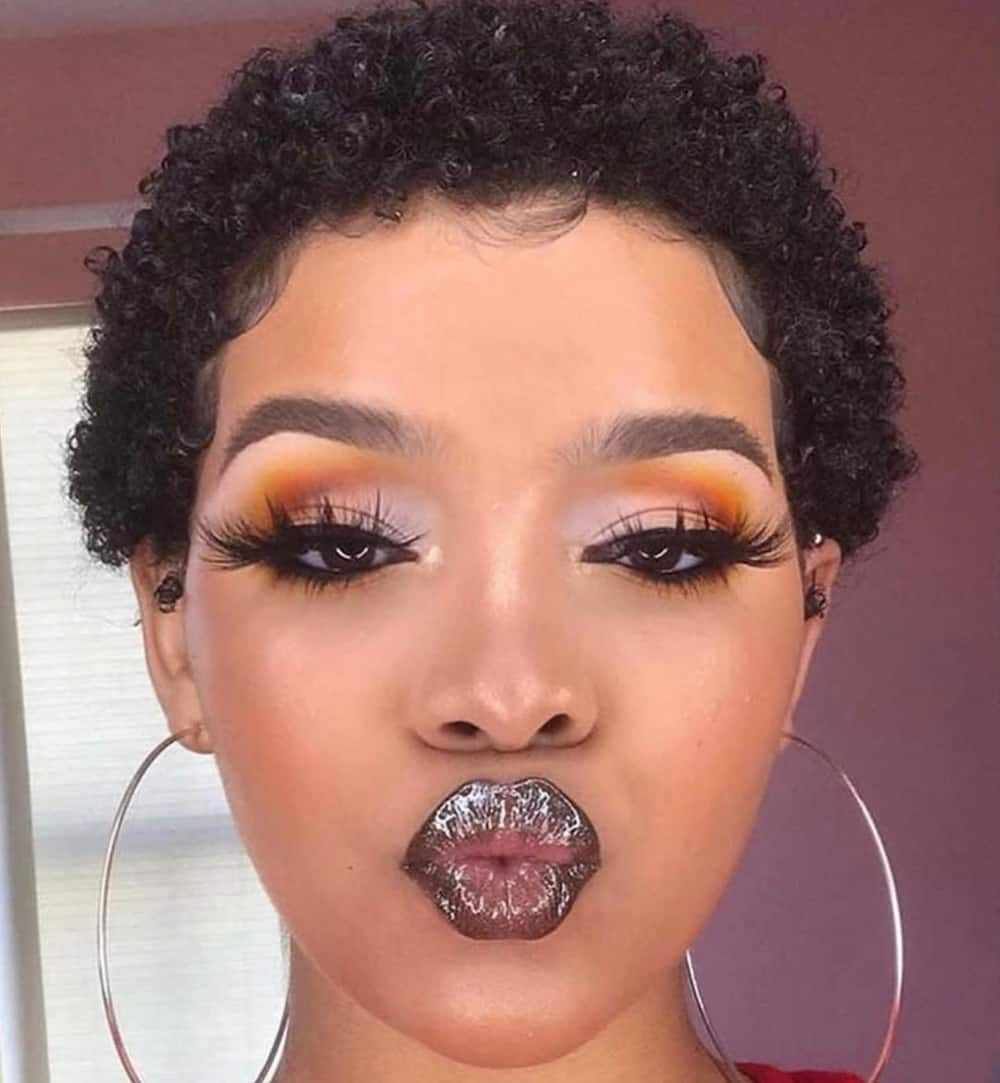 Most of the time, Afro hairdos never go out of style. Whether you are wearing a short or long Afro, you can be sure that you will be stylish and modern. So, what variations of this hairdo do you know? With so many different Afro styles to try, you do not have to repeat a look or wear one for so long. Get experimental and try out a number of them before settling for your signature style. What's more, it does not matter if you are male or female.
Trendy Afro hairstyles for men and women
Hairstylists come up with a different Afro hairstyle for their clients. This helps build up a database that gives a variety of styles to pick from. Here are a few examples of the few styles you can settle for. However, before we get into the details of different styles, you may want to know how to style Afro hair with ease. The following tips will come in handy:
When it comes to styling natural hair, especially the Afro look, you want to start by preparing to grow your curly hair out. Forgetting about cutting it or relaxing or even treating it.
You also need to eat and practice good stress management to promote hair growth.
Select a style that works for you then start shaping your hair to conform to that style as it grows.
Always condition and moisturize your hair with different types of hair butter. This style of hair tends to get dry and frizzy but with proper care, it can be easily maintained.
Patience and perseverance are important since an Afro cannot be grown overnight.
This lets us get into the different styles you could pick. The list contains at least 35 different styles for both men and women.
Natural Afro hairstyles
Most of the Afro hairstyles chosen by men and women are natural. It means that the natural African hair is not treated with any chemicals but styled as it is. The good news is that you can have a perfect style for long, short and medium hair lengths. Check out the following styles for both men and women.
1. Huge Afro for ladies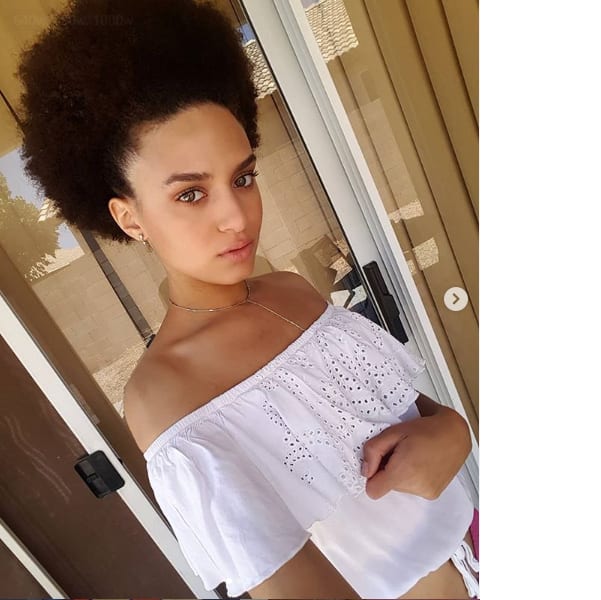 This is one of the easiest looks to pull especially if you have long to medium-sized hair. All you have to do is to comb the hair and hold it in place with a band and you are good to go. It is a bit different from the male big Afro.
2. Male big Afro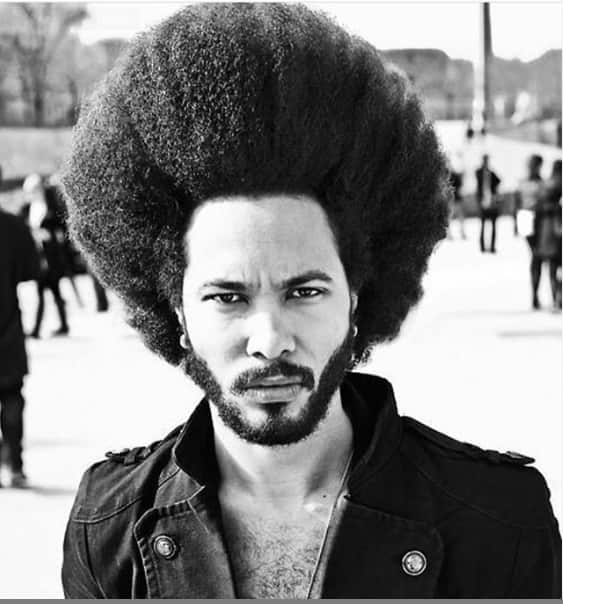 Most men would go for this rugged and unrefined look that brings out their masculinity better. The fact that it does not have a refined edge, is what makes it attractive in the first place.
3. Curly side-part Afro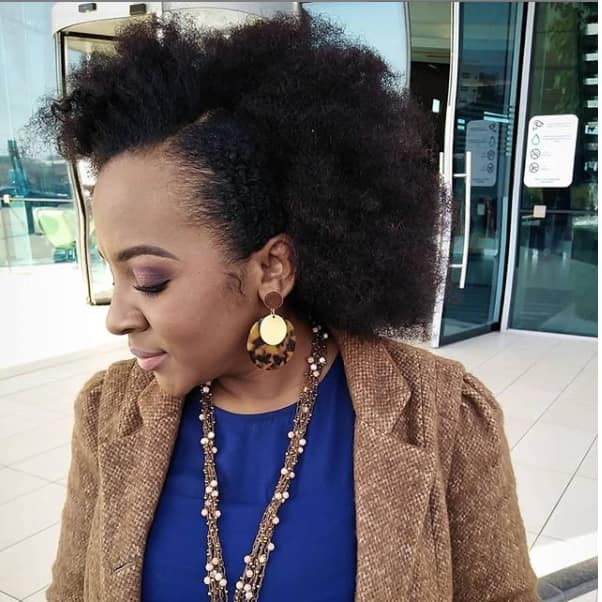 This is an excellent hairdo for every occasion, casual and official. The side-part gives it a chic feel without interfering with the natural curls. It is ideal for stylish laid-back ladies.
4. Perfect edges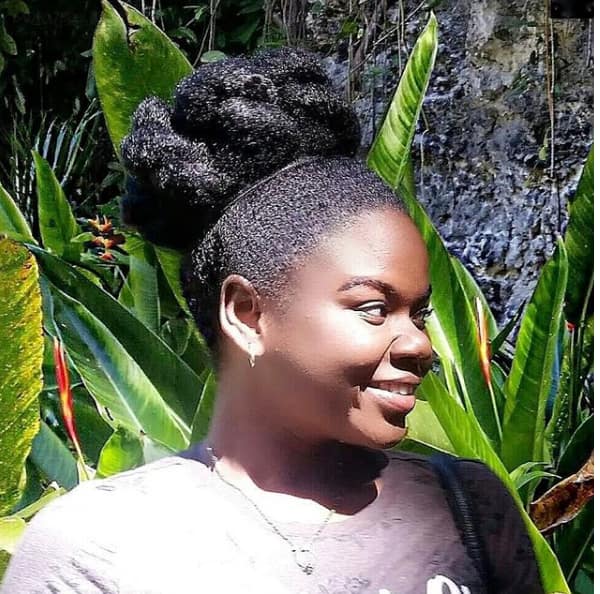 Who says that natural hair cannot be perfect? This simple bun will make any woman stand out even without trying.
Remind yourself or someone you love that they have a kind heart, fierce mind, and brave spirit with this lovely Personalised Kind Heart Cosmetic Bag. The black bag can be personalised with a name. All of the cosmetics can be organised with this chic makeup bag.
5. Afro kinky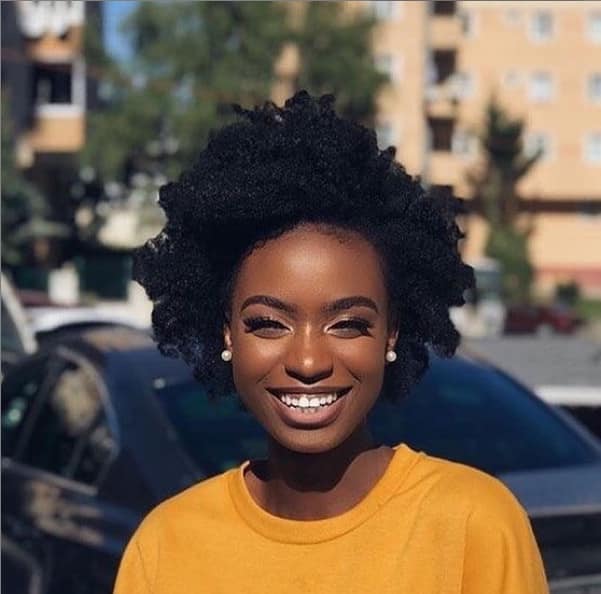 This perfect style is great for both men and women. Make sure to dye your hair black to give it that extra shine you need.
Trendy afro hairstyles
Apart from the ordinary and old-school styles, the following trendy Afro hairstyles will be perfect for any person that worries about keeping up with trends. They are especially suited for young people in society who want to keep up with changing styles and remain fashionable. If this is you, consider the following examples to know how to do your Afros.
1. Back Afro knot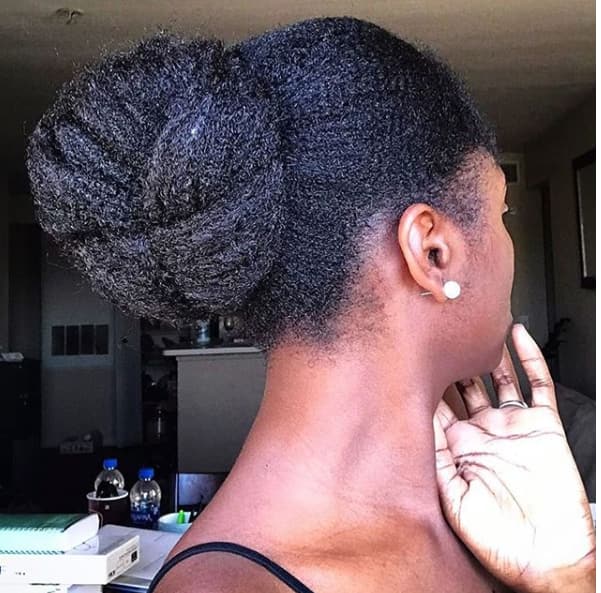 The idea is to pick a style that would be easy to manage. This simple knot offers you just that.
2. Full head Afro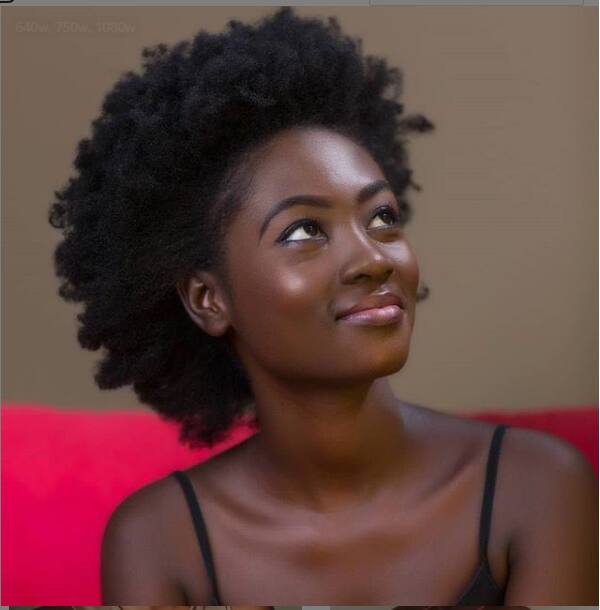 This is a perfect style that is recently taking over the world. The style works for both men and women. It is easy to maintain.
3. Afro with cornrow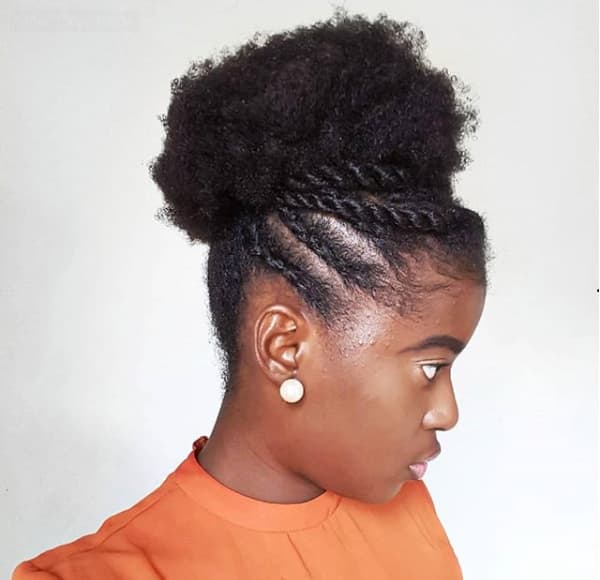 You can always look for different ways to spice up your Afro look.
4. Simple smooth bun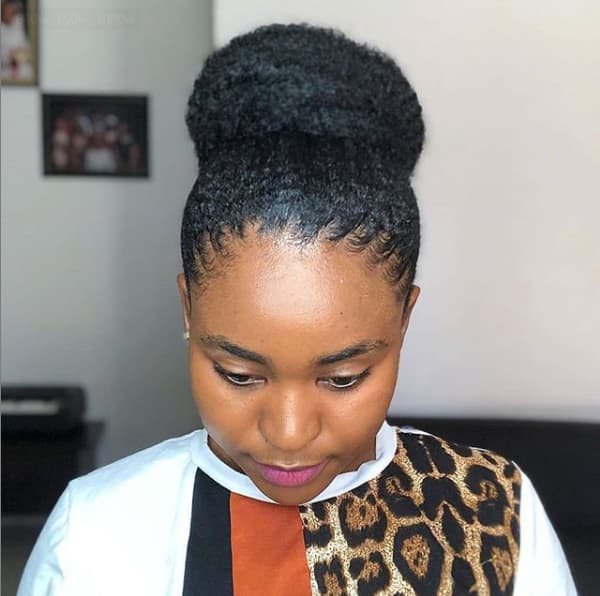 The bun can work to your advantage. Smooth out the edges with gel to give it a glossy finish.
5. Afro with side finger waves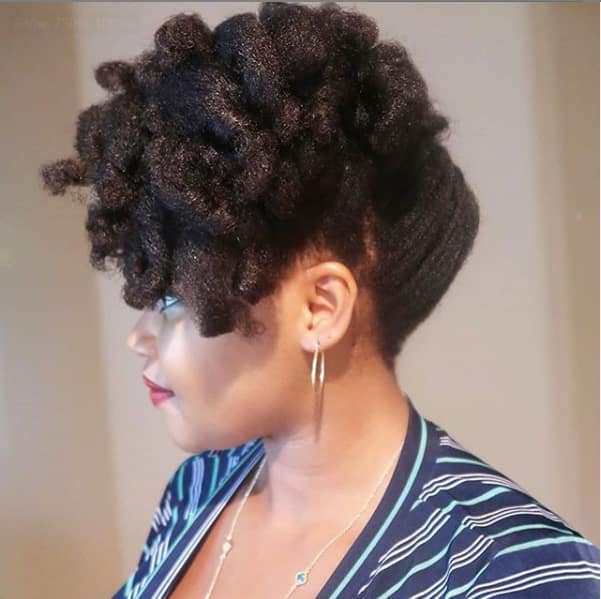 The ability to play around with your natural hair is priceless. Consider having it in waves for that special occasion you need to attend. It may take a while to achieve this look but it will be worth every second.
Afro hairstyles that work for men
While most Afros are not specific to any gender, the following will suit men best.
1. Flat top Afro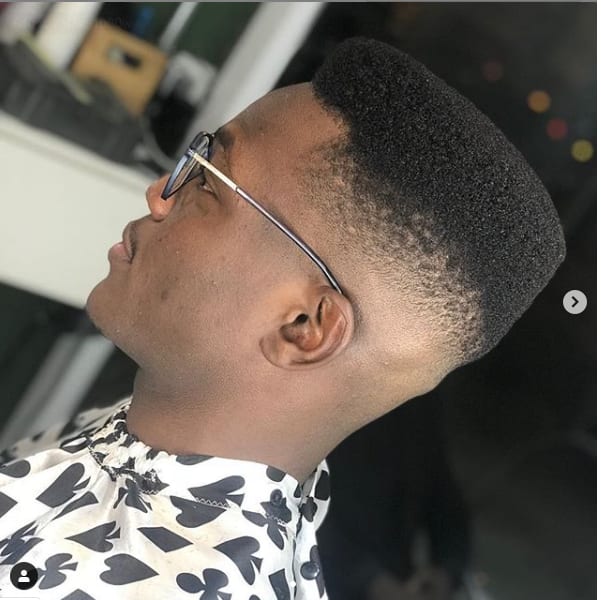 Of all variations of Afros, the flat top is probably one of the most common for men. It is a signature look that only the bold can dare have. It is the most classic Afro that puts volume to good use.
2. Mohawk Afro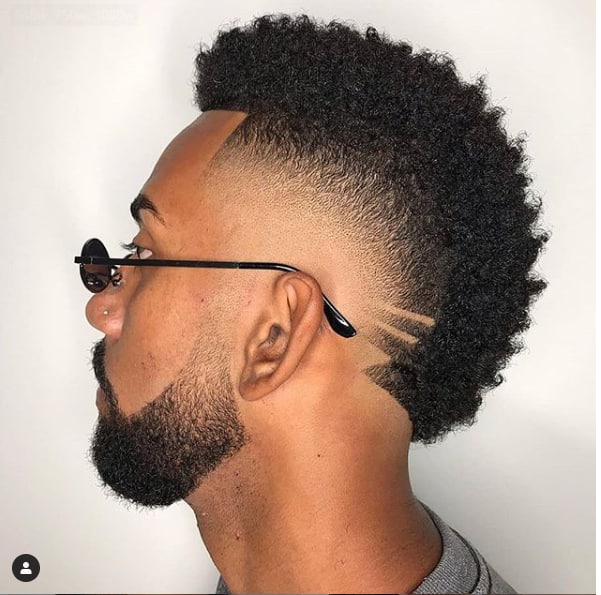 This cool style works for men that love their swag. It is excellent for someone that works in an artistic field where there is no holding back.
It is easier to be organised and remember information when you write it down. Buy this simple and stylish black Personalised Name Gilded Notebook for R337 and stay on track. The notebook will allow the owner to focus on the joy of writing. It can be personalised with a name.
3. Mohawk with fade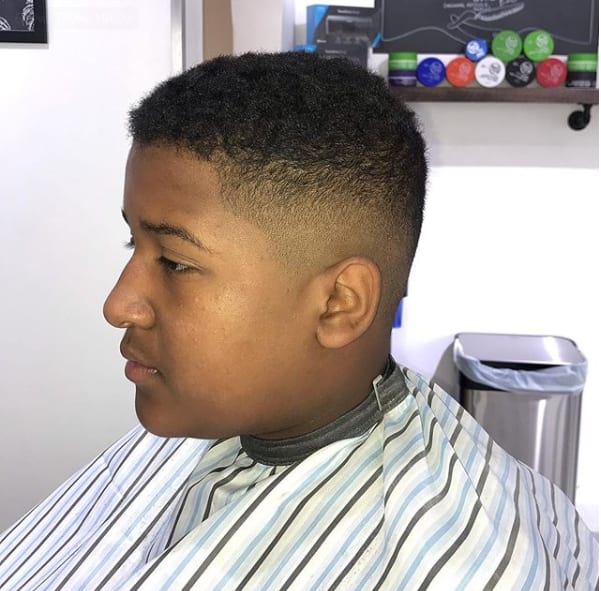 Sometimes all you need to do is to keep it simple. Visit your barber for the best trim and keep your Afro looking chic.
4. Afro cut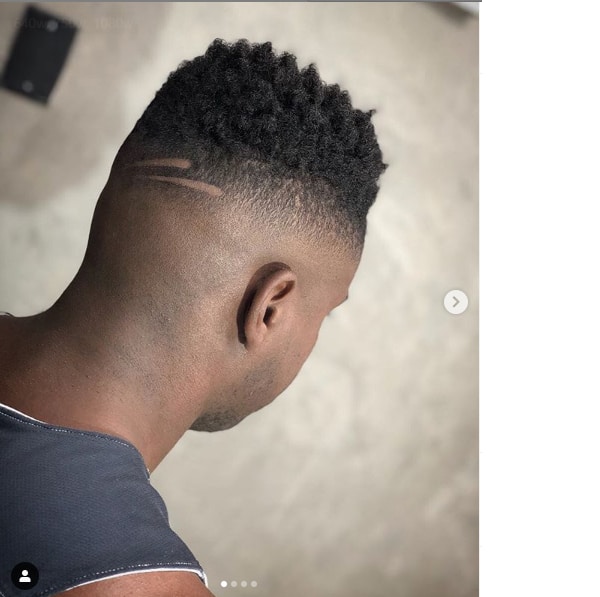 You can always throw in your outstanding cut to set yourself apart.
5. Afro with tint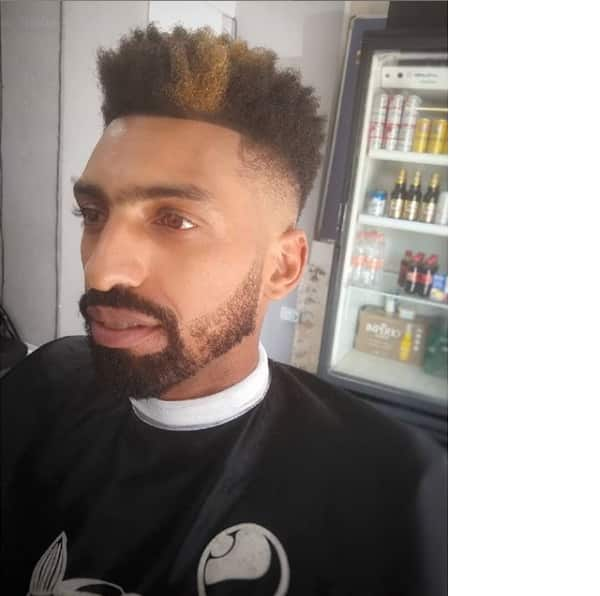 Highlight your Afro with a colour that you love. You can choose to have the different colour at the front, back or on the ends of your hair. This is an easy way to make your style pop.
6. Afro spikes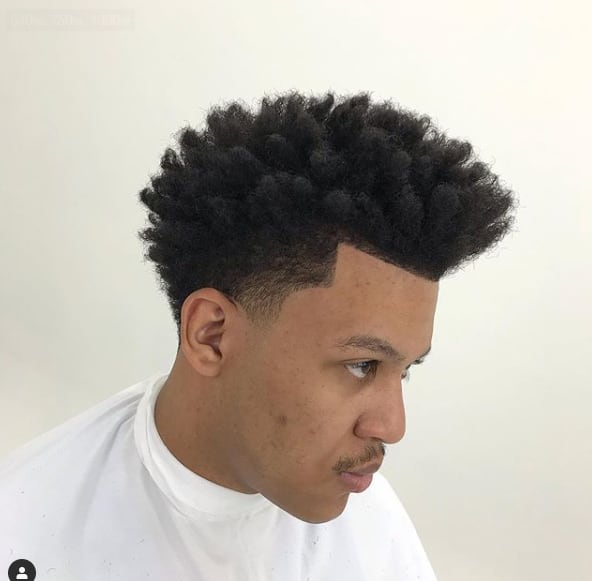 Ask any man and you will get to know about how dope this style really is.
7. Curly Afro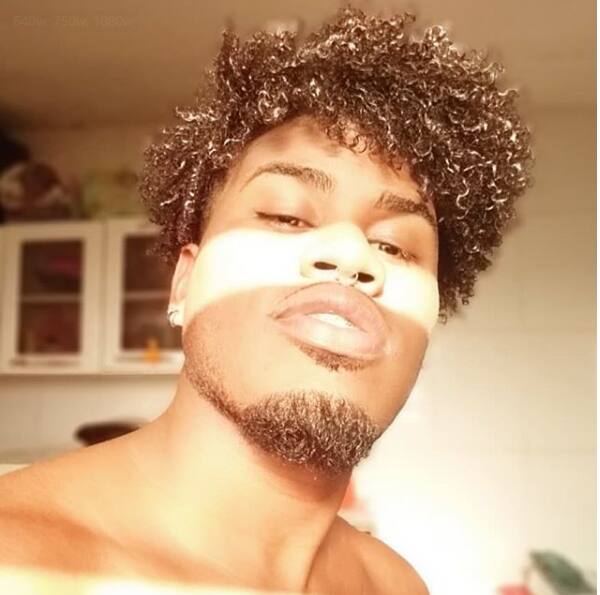 Men can rock in curls too. Just make sure that it suits your complexion first.
8. Grey Afro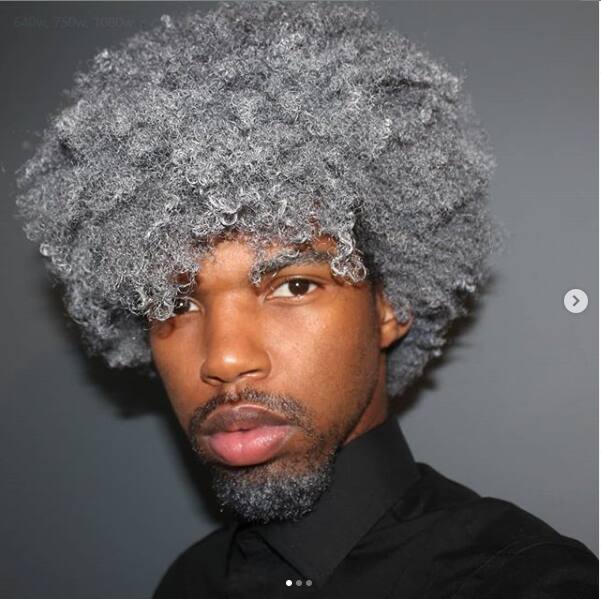 Sometimes colour is all you need to make your hair stand out. While the Afro makes a statement on its own, adding a touch of grey makes it even more prominent.
9. Afro locks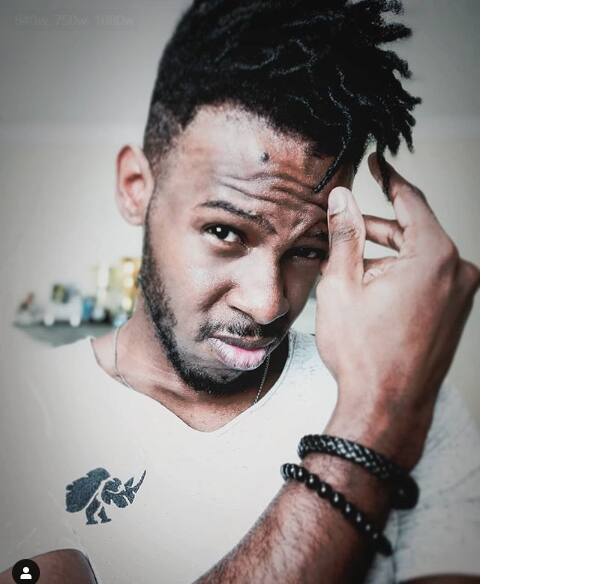 Your dreadlocks do not have to be very neat. The Afro locks can be pretty chic if well maintained.
10. Afro curly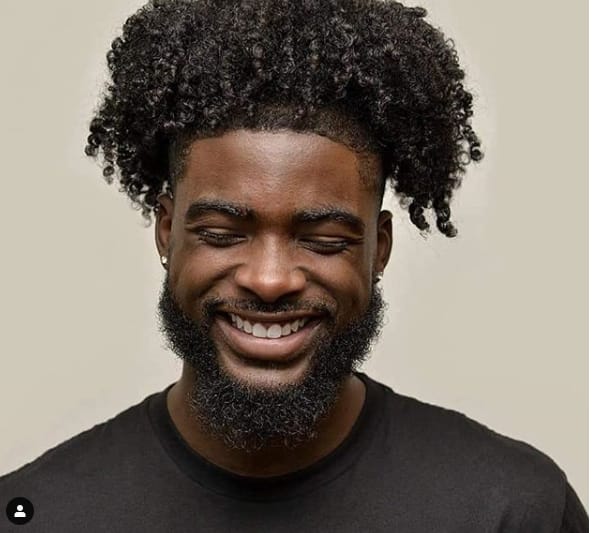 This Afro style looks good on a man that can maintain it. The curls stand out as they drop from the middle of the head.
The best Afro styles for ladies
Just as some styles are perfect for men, the following options would make any lady stand out.
1. Large Afro with band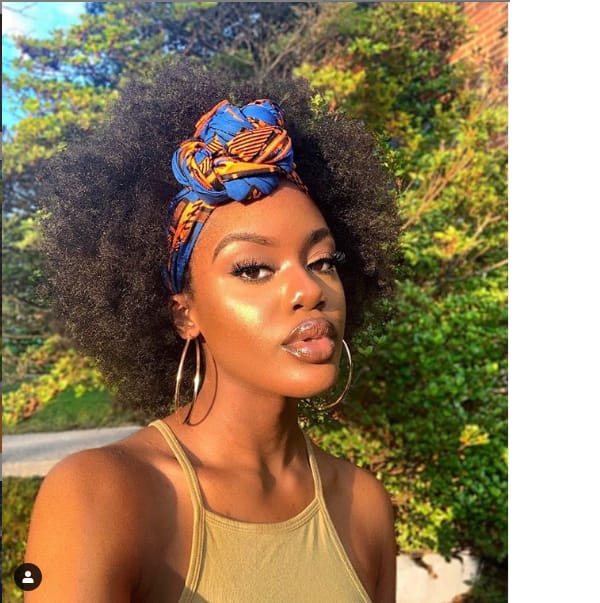 A lot of women, young and old are adopting this fantastic style. Get a band of your colour and wrap it in a way shown in the pic above. It helps to use a band that works for your colour scheme of the day.
2. Perfect curls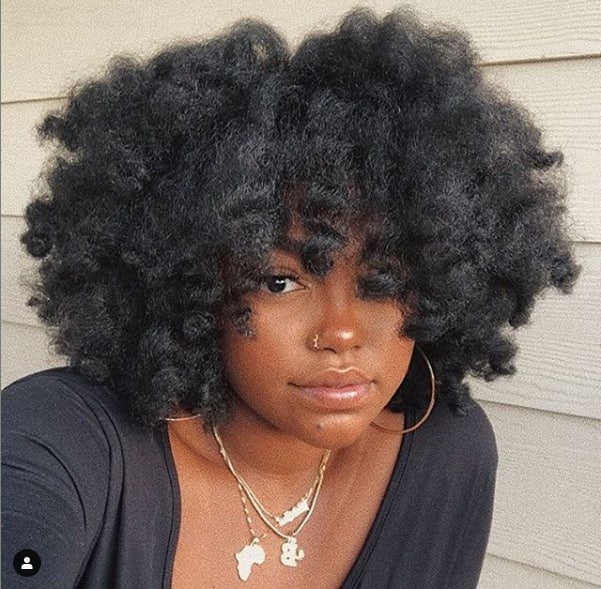 Any African woman would rock in this style. It is sassy and classy. Perfect for a bold woman that wants to make a statement.
3. Short natural curly Afro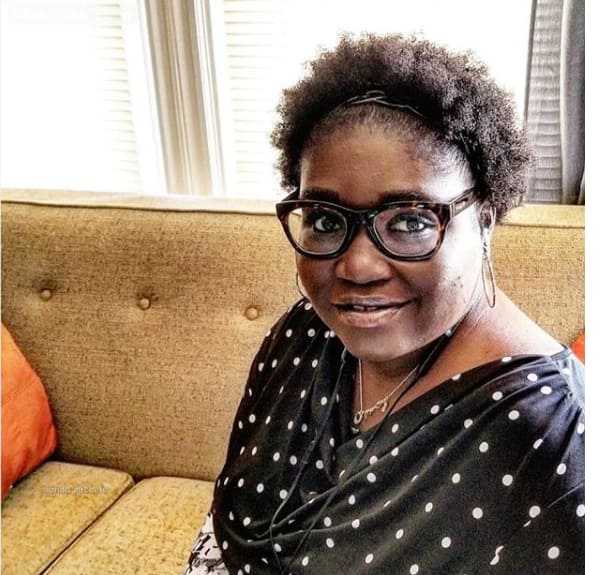 If you have short hair there is no need to worry. Moisturize your hair and use a band to hold it into place as shown in the pic above. Anyone can manage their stubborn hair with ease.
4. Blonde Afro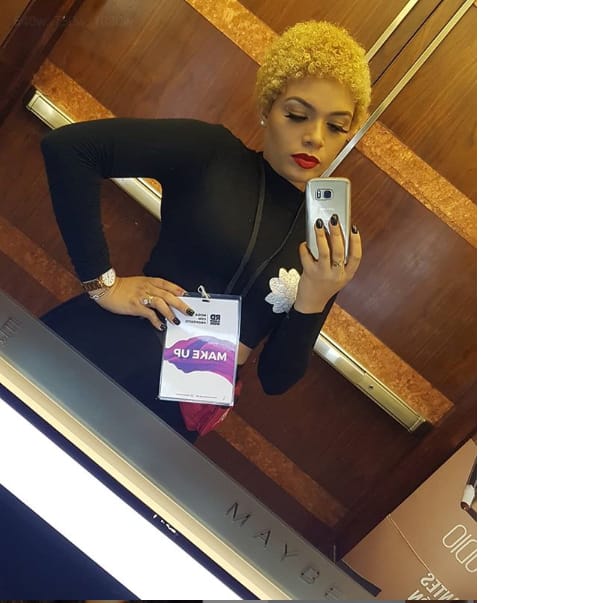 This one works for the ladies that want something shouting and bold. Choose a colour that flatters you. These can range from platinum to blonde. Some people also love red. The bottom line is to go for what you would be comfortable with.
5. Afro buns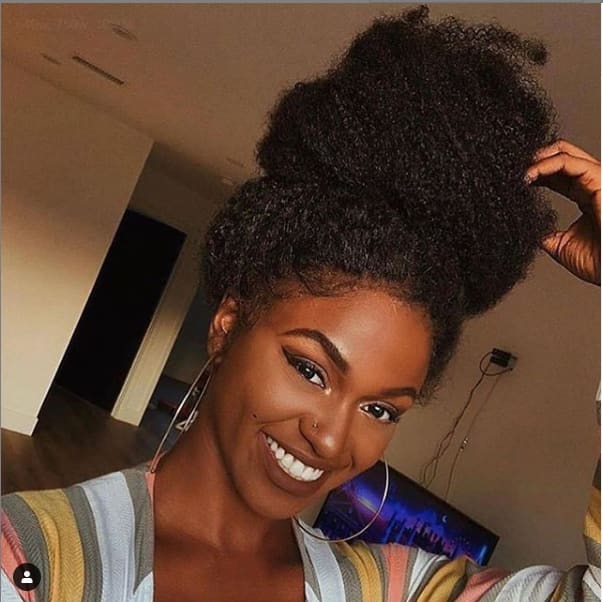 Are you tired of wearing your Afro hairstyle the same way? Is it long enough to be made into a bun? If so, then you should consider going for this excellent style that combines so many elements in one. You get to keep your Afro look and at the same time maintain the curls untouched. It is a win-win.
6. Front Afro bang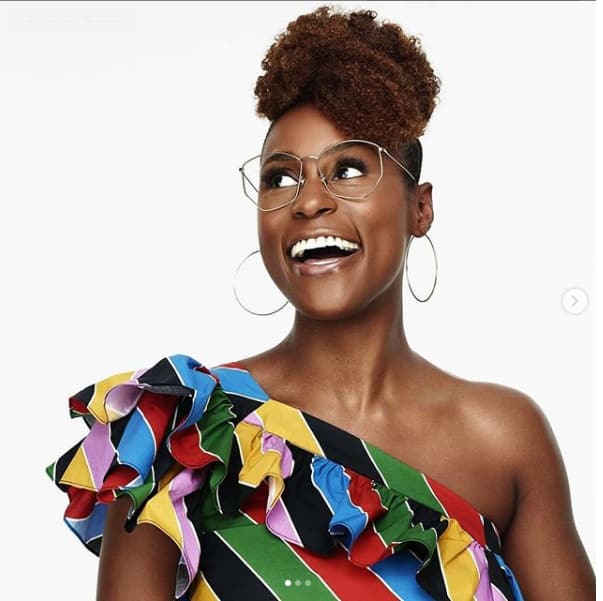 This one is for the lady that wants the best of both worlds. Have your hair gelled and then get an Afro extension of your choice to create the front bang. You can either do it yourself every morning or have it styled permanent by a professional.
READ ALSO: Best hairstyles for men in South Africa
7. Kinky and rugged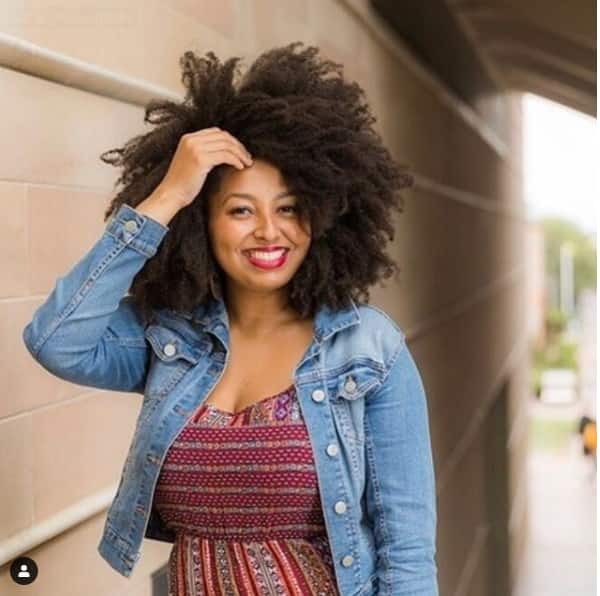 Sometimes the less you do the better results you get. If you are the girl with natural African hair and want to keep it easy and simple without cutting it short then this might work for you.
8. Twisted Afro hair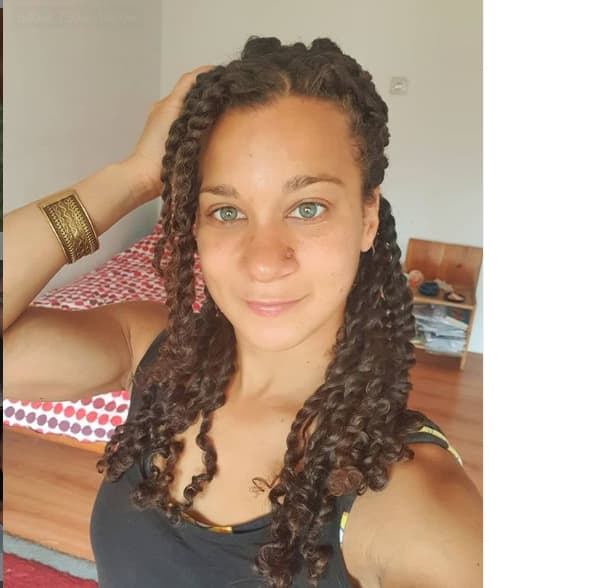 African hair is great as you can play around with it even in its natural form. If you are tired of having the combed out Afro, consider creating natural twists that can last you a week or so before you change your style again. What's more, they are easy to maintain.
9. Afro-punk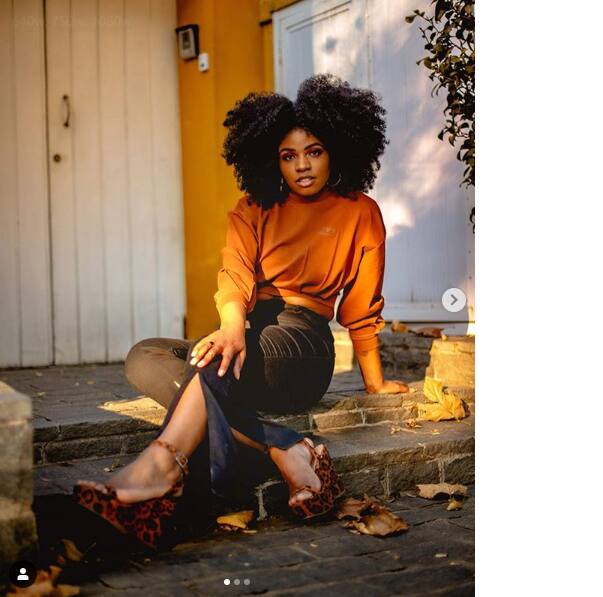 This is one of the best styles for women today. It is easy to manage and works for the office and outdoors alike. It is, however, advisable to go to professionals to have it done. Getting the perfect middle part can be tricky sometimes.
10. Afro with cut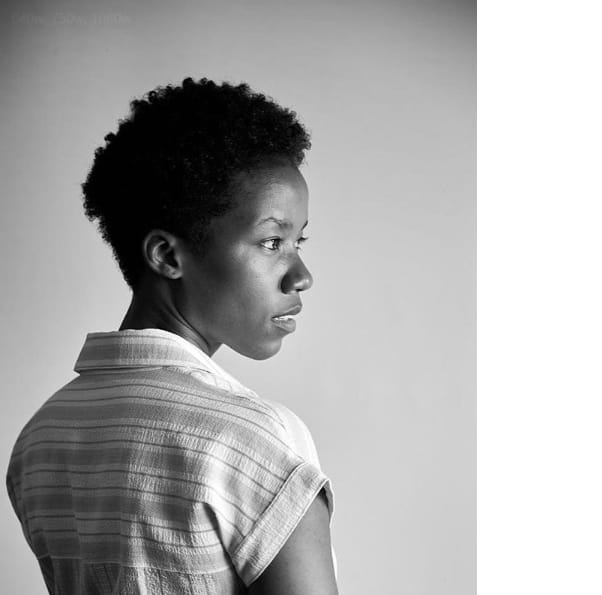 You can decide to have your hair cut and leave some bit of hair for the Afro. Most of the time, this is a signature look for classy and accomplished women.
Unisex Afro styles
These are probably the most snoopy hairstyles you will ever come across. The fact that they work for both male and female makes them dope. Check out the examples below.
1. Balanced Afro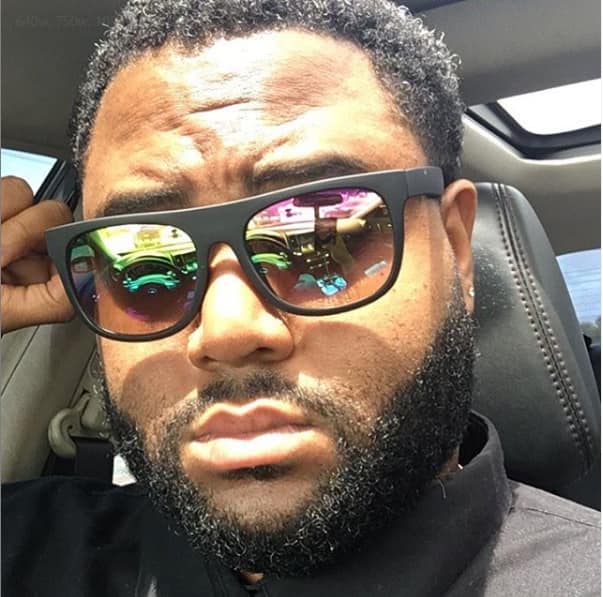 The Afro look is not about being unkempt and rugged all through. It is more of an authentic style that shows your taste in finesse and class. Choose this look for an executive style. You can comfortably walk to your office without worrying about looking unkempt. A woman can also pull this look if she wants to maintain her hair natural and short.
2. Afro beehive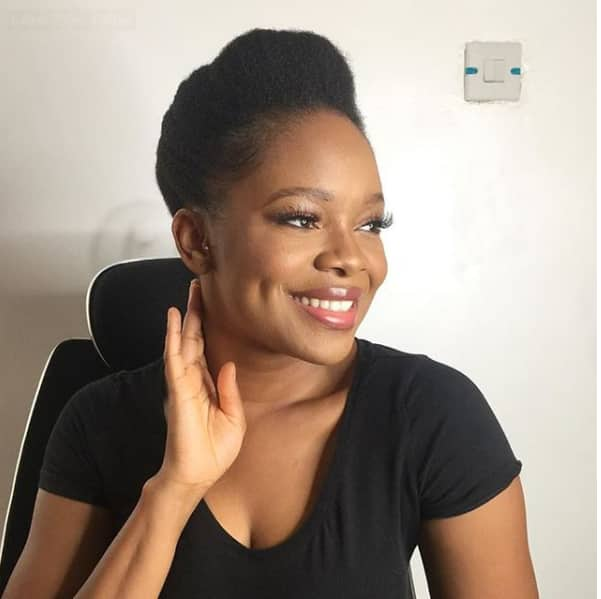 This simple look works for both men and women. All you need is to tuck in your hair at the back.
3. Coloured Afro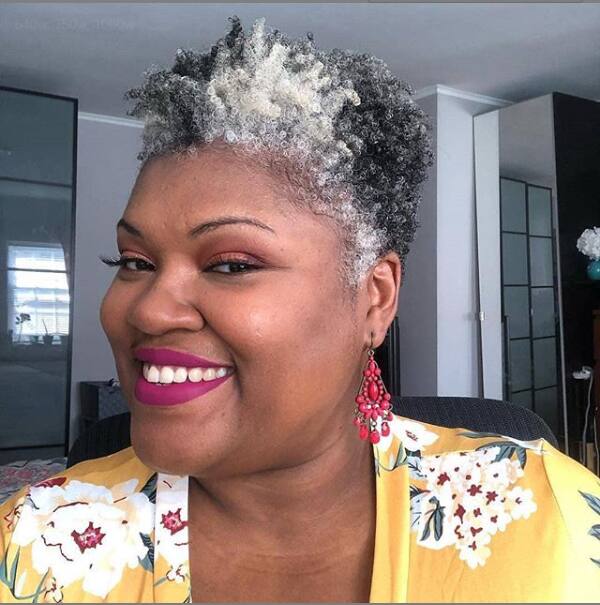 This excellent hairstyle works for both men and women. Just make sure to pick colours that agree with you.
4. Highlights on full Afro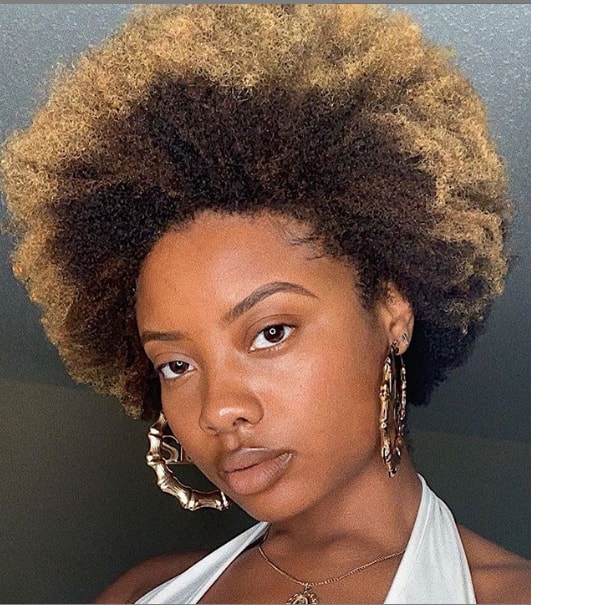 Having full hair is easy but the difference comes in when you add a touch of colour to your overall look.
5. Simple and natural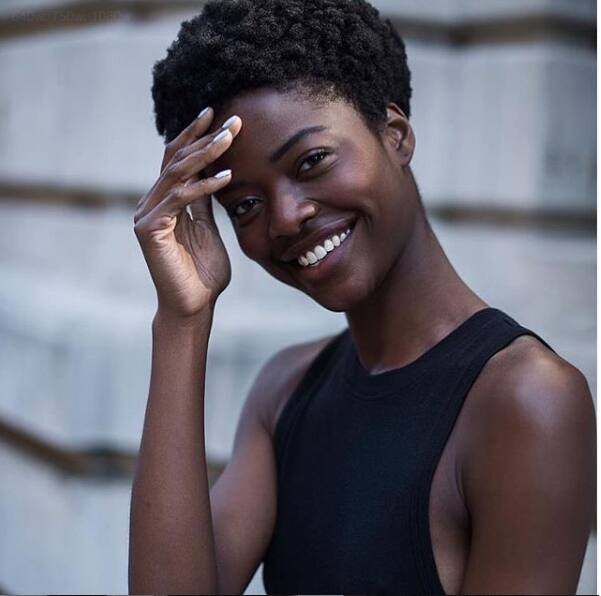 Keep it simple and chic. This is one of the Afro styles that works even for young girls.
Select Afro hairstyles that work for you. With so many to choose from, you can be sure that you will find one.
DISCLAIMER: Please note that some of the links in the article are affiliate links and Briefly.co.za will earn a commission if you purchase through those links. However, we always choose only the best quality products that we use ourselves and recommend to our readers. The earnings we get from the affiliate marketing help us continue preparing useful and entertaining content, that our audience enjoys.
READ ALSO:
Latest Nigerian cornrow hairstyles
Long hairstyles for men
40 latest short haircuts for black women
Source: Briefly News