List of hottest South African actresses with pictures
South Africa is home to some of the most beautiful women worldwide with some featuring as actresses in the country and other parts of the world. If you are a movie enthusiast, then you can as well agree that South African actresses are by far the hottest with a better share of smiles, skin tone, and perfect curves among other physical attributes. Here is a list of 40 hottest South African actresses with their pictures.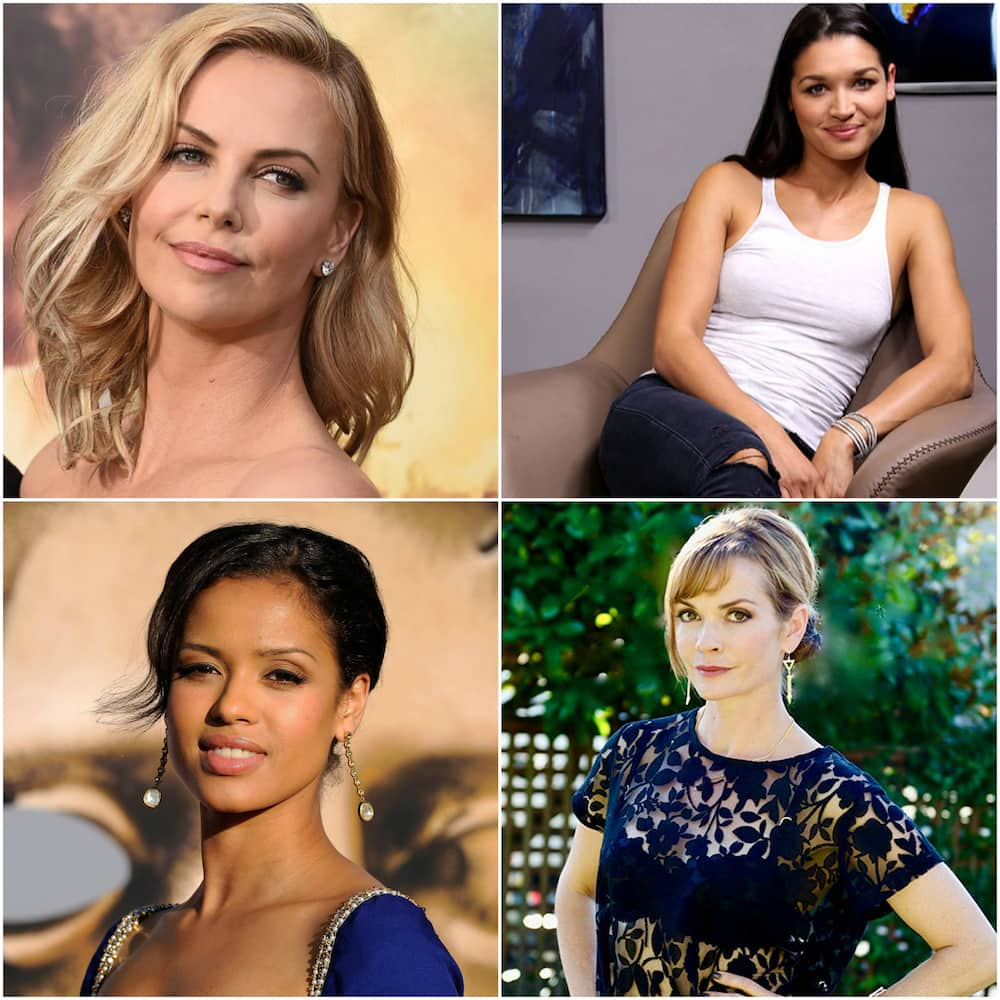 Is it right to argue that a beauty that surpasses some level of attractiveness is no longer subject to the beholder's eye but universally acceptable? While this argument may sound controversial, it is widely accepted that SA actresses are strikingly hot judging from their images. The South African film industry has continually proliferated producing beautiful and successful actresses that are leading theatre platforms including Hollywood. This article seeks to enlighten you with a comprehensive list of SA hot actresses who are leading in the film industry. Tess South African movie is an example of the bestselling film in the country that is featuring some of the hottest actresses including Christia Visser.
READ ALSO: List of well known South African entrepreneurs
The list of South African female actresses
There are several sexy looking, famous, and beautiful South African actresses in our list that will not only inspire but also educate you on how your favorite female actors are competing in the film industry.
1. Kim Engelbrecht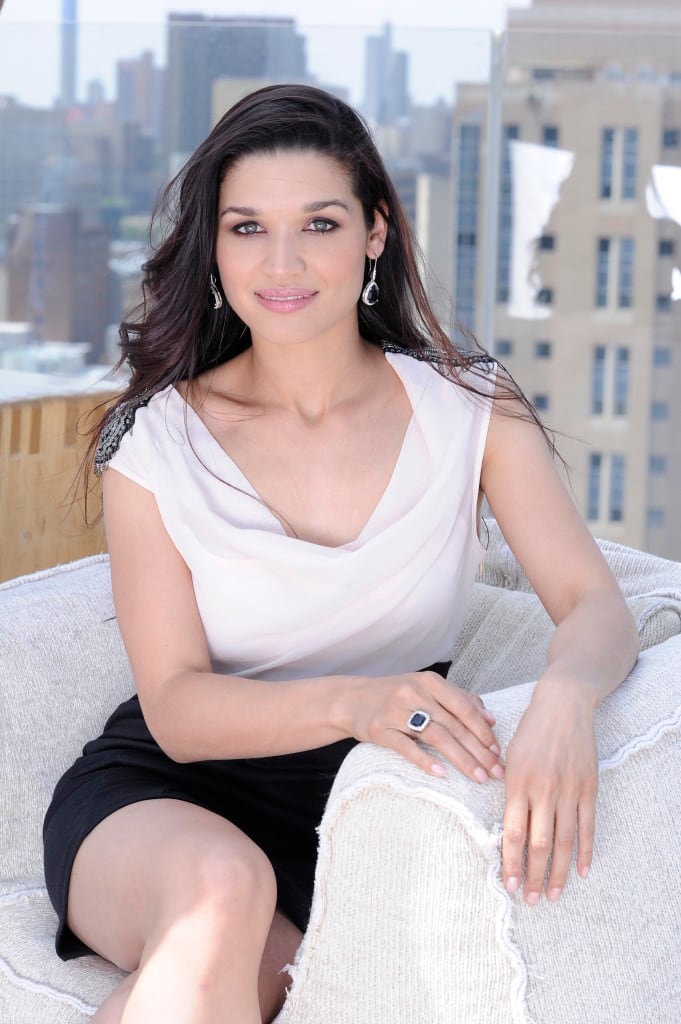 The actress is categorically hot and is better known for her exciting performance in the production "Eye in the Sky" that was released in 2015. She has also featured in other releases including "The Flash- 2014" and "Boy Called Twist- 2004". Kim Suzanne Engelbrecht was born in 1980, and she has spent much of her childhood in Cape Town.
2. Gugu Mbatha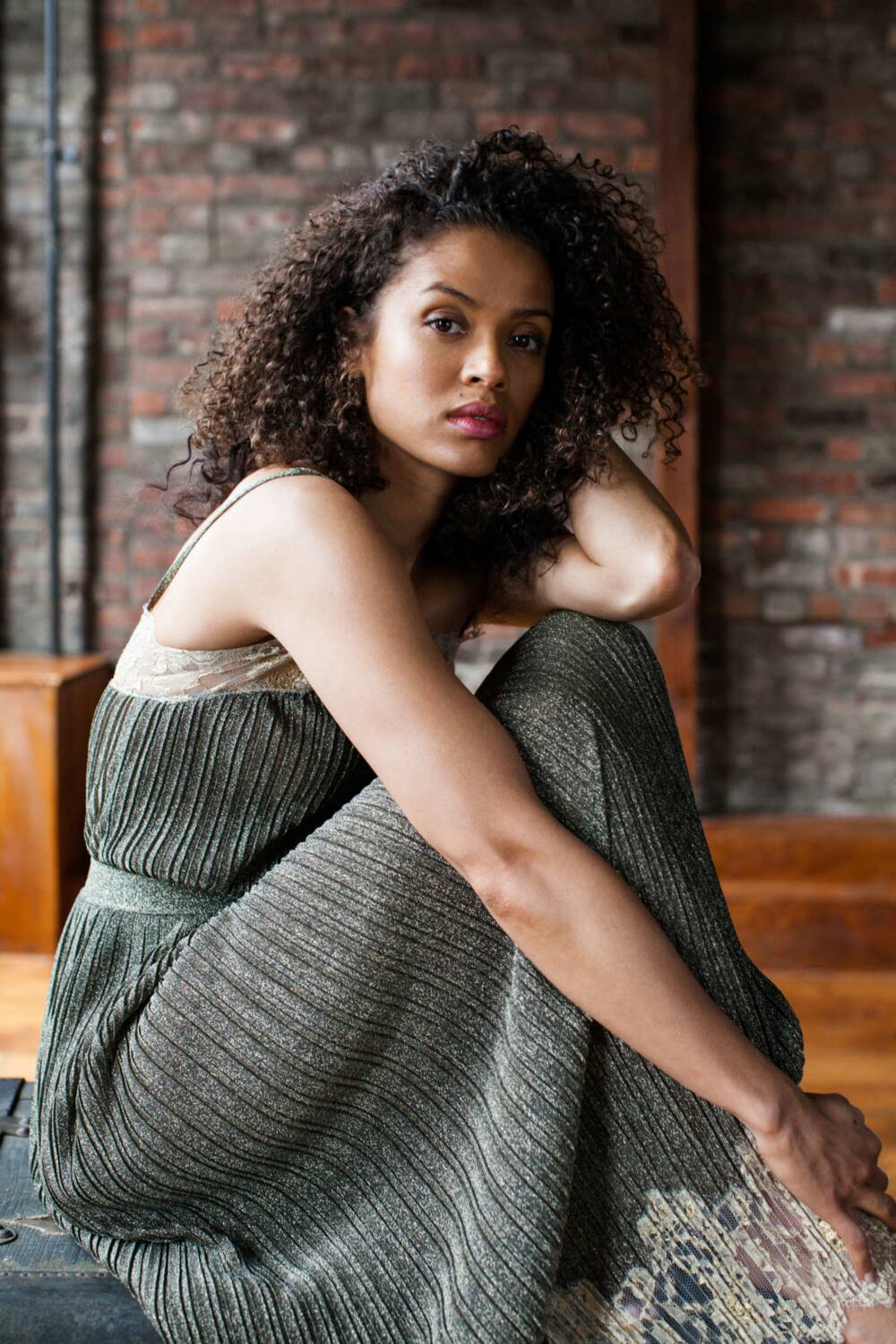 Gugu is now a charming actress who got looks as well. The beautiful South African actress was born to Patrick Mbatha, a professional South African doctor who at the time of her birth lived in England. She was largely raised by her British mother who was a nurse. The actress featured in the production "Belle" among other films.
3. Charlize Theron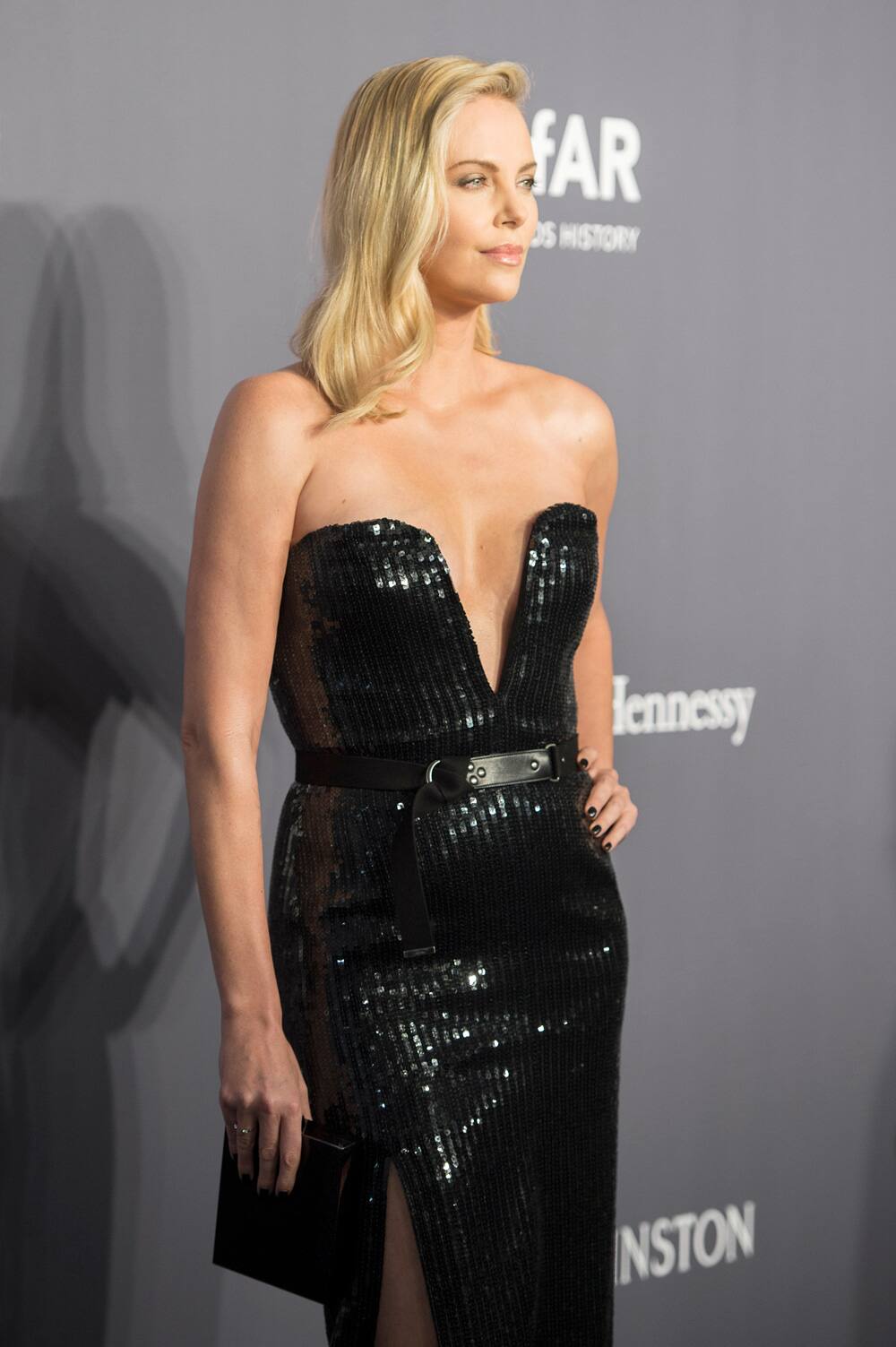 Charlize is a Benoni, Johannesburg city born actress mainly raised outside the city in a farm. Theron is an Afrikaner with some Dutch, German, and French Huguenot descent. The beautiful queen performed in the film "Monster" among other movies.
4. Nathalie Boltt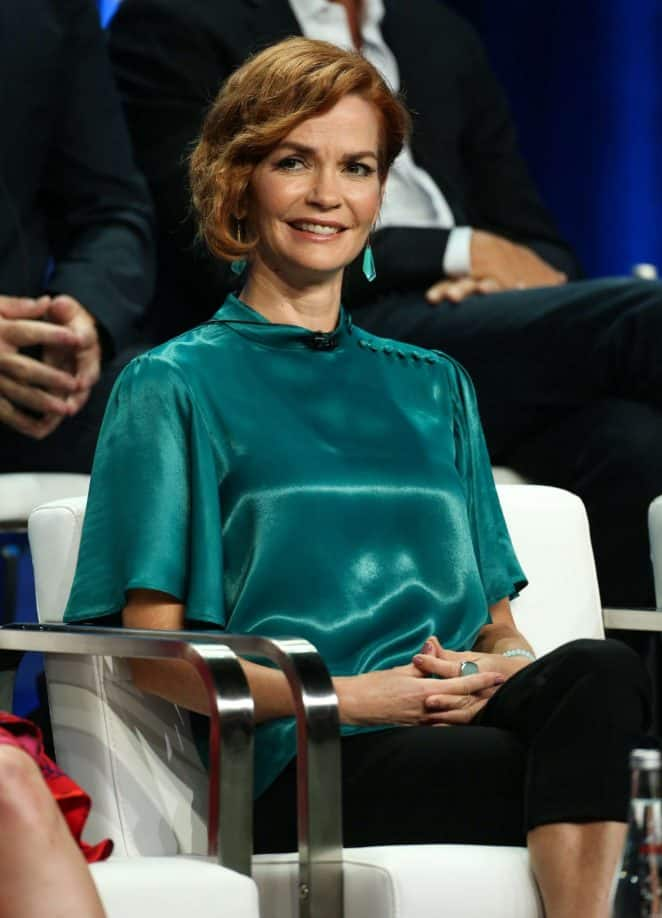 The gorgeous actress featured in the renowned films; "Riverdale" and "Isindigo". The angelic personality who shockingly earned a title of the worst mother in Riverdale still remains one of the most watchable figures in town. The actress reserves so much potential besides her great looks.
5. Antoinette Louw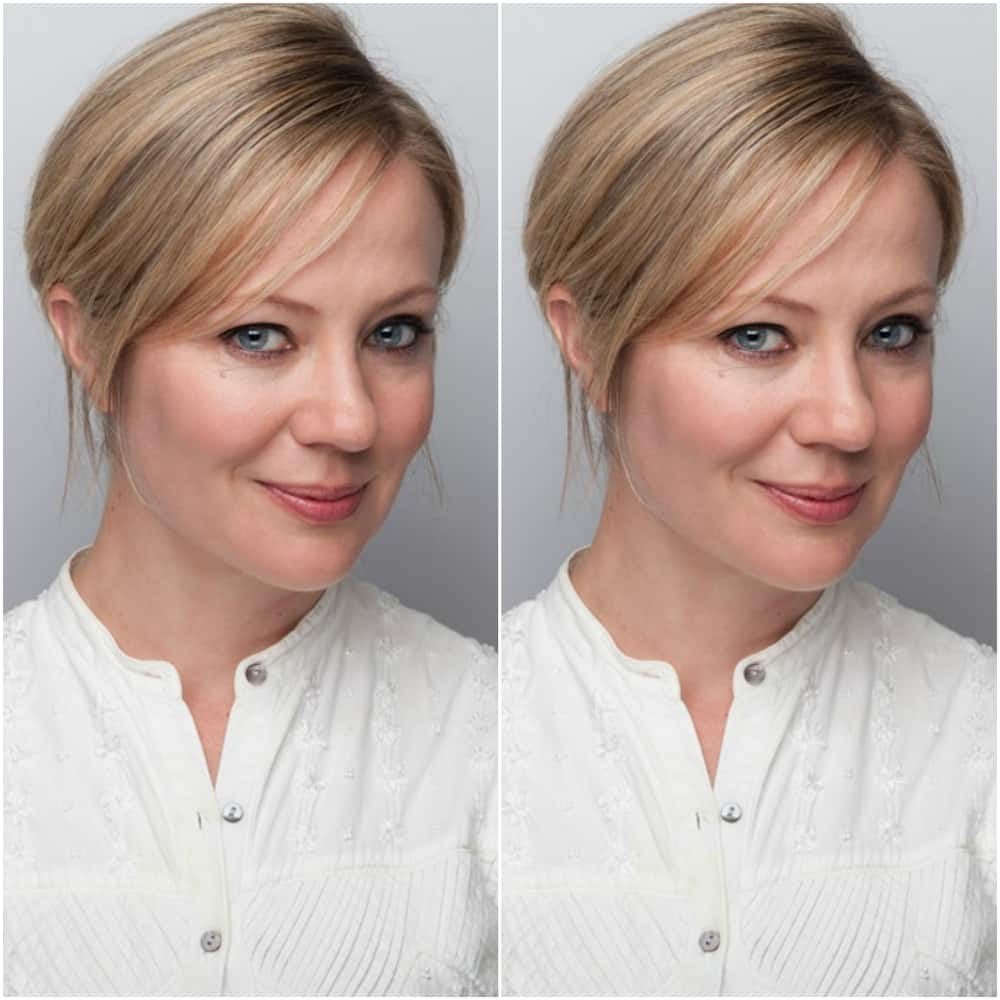 The beautiful Antoinette Wanda Louw was born in Pretoria, South Africa in 1975. The actress grew up in multiple university towns including Vanderbijlpark, Potchefstroom, and Bloemfontein where she graduated her senior year. She obtained her acting degree from the University of the Free State and has acted in films such as 7de Laan and Die Laaste Tango.
6. Meganne Young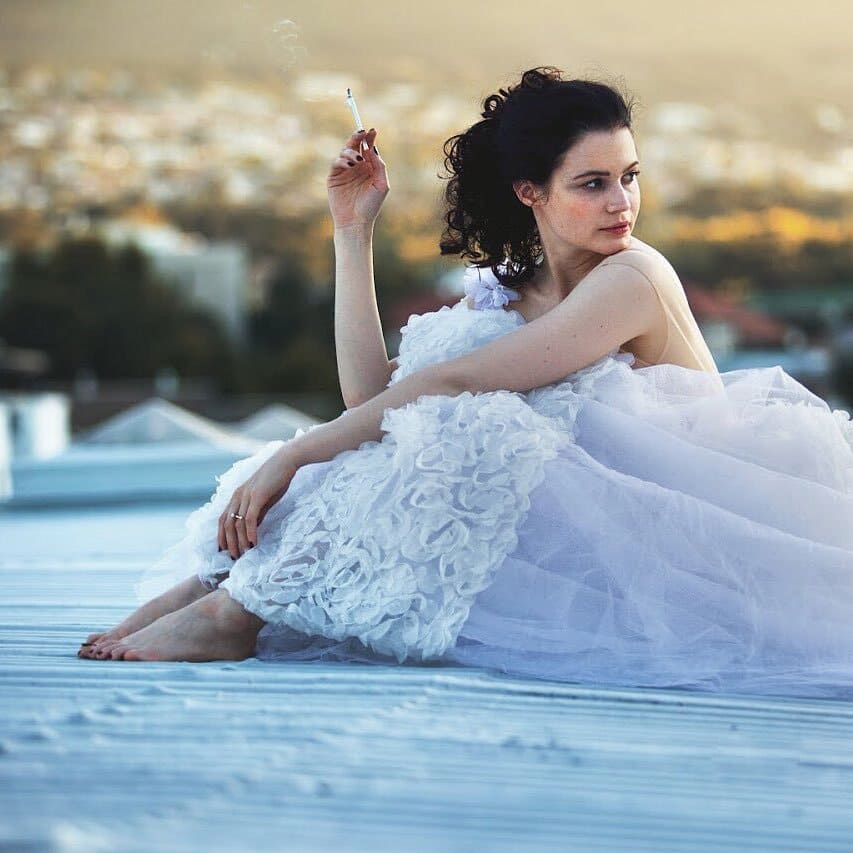 The South African beauty and actress Meganne Young is exclusively talented and popular for her roles in "The Kissing Booth", released in 2018, "Eye in the Sky" released in 2015, and "Black Sails" released in 2014. Additionally, she is the beauty behind most other productions.
7. Louise Barnes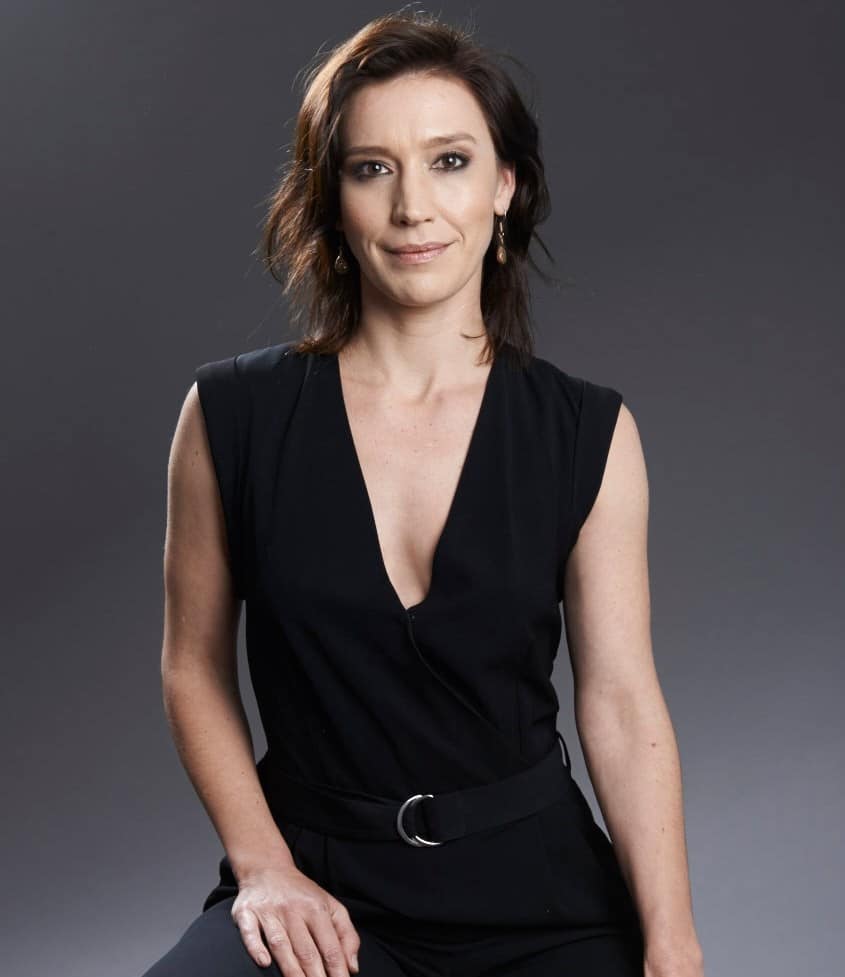 Louise Barnes is the intriguing actress behind the success of "Black Sails" production released in 2014. Similarly, she has taken active roles in other films including "Surviving Evil" released in 2009 and "Outsiders" -2016. The actress is married to Nick Boraine, and they are together blessed with a child.
8. Lise Slabber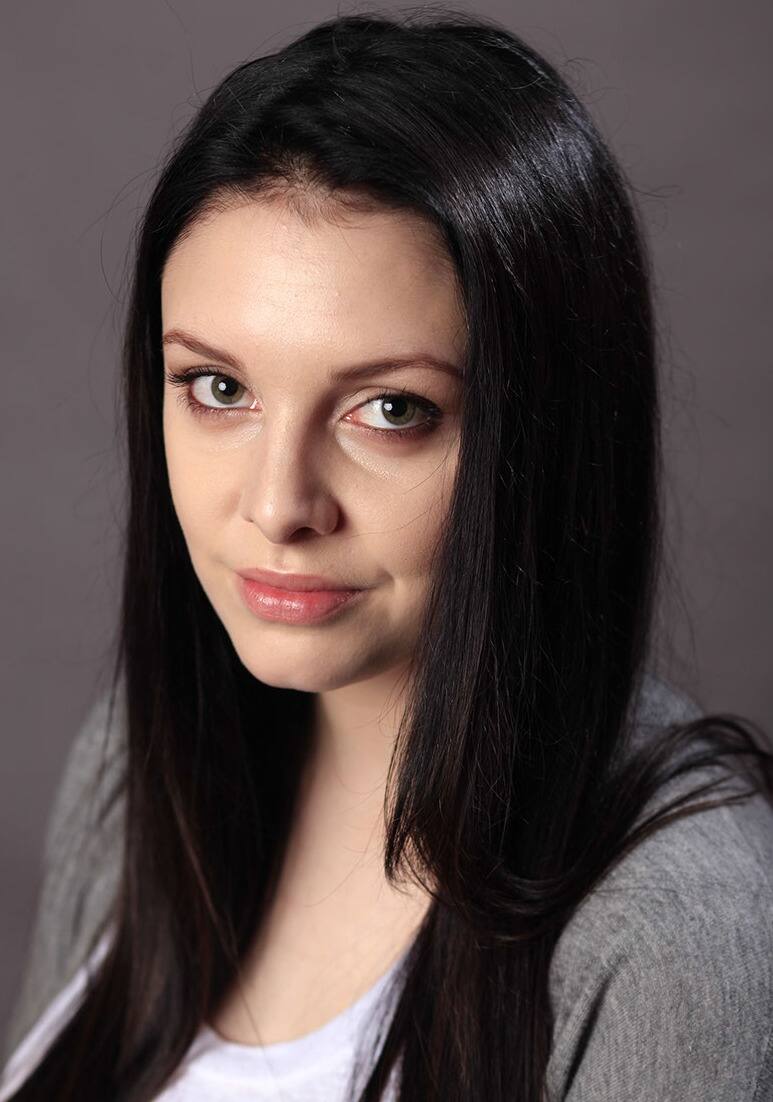 Lise is a famous good looking actress playing the role of Idelle in "Black Sails" a prominent television series with lots of subscribers. The actress who often describes herself as the "Third World Bird" hails from Cape Town in South Africa. The talented actress once expressed her disbelief in Valentine and went further to express her love for Table Mountain.
9. Jeanne Neilson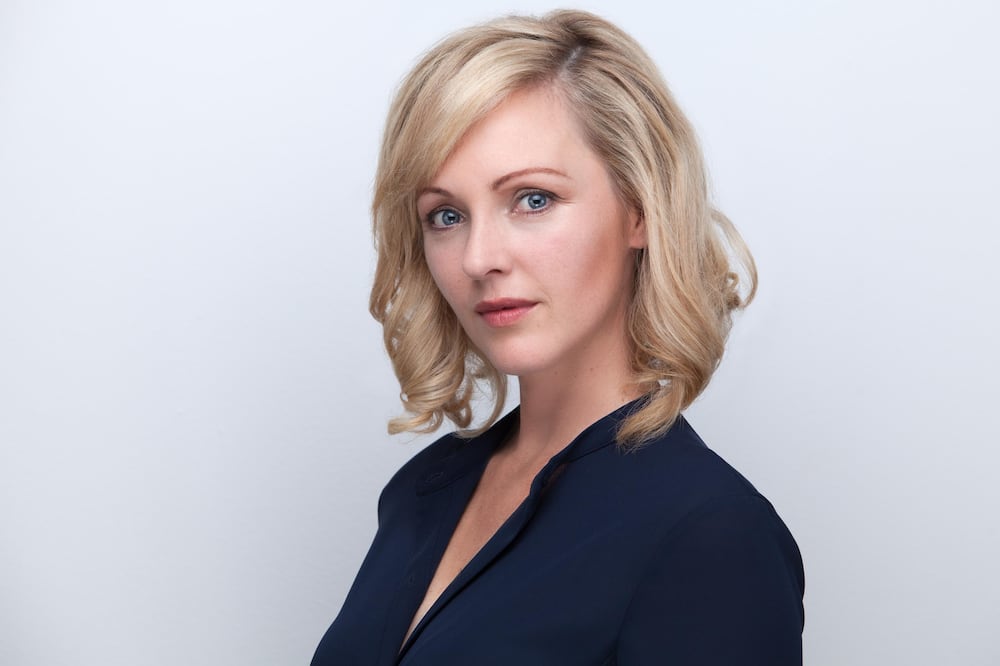 Jeanne Neilson is the fascinating and gorgeous woman who shares exceeding beauty in the film "Heatstroke". She was born at Bloemfontein in South Africa and later moved to Stellenbosch for higher learning studies. Jeanne spent several years in the United Kingdom and Europe. On her return to Cape Town, she settled for a film career. Her lead role as "Jill" in "Faith like Potatoes" lit a spotlight on her talent after which she gained fame in the film industry.
10. Charlbi Dean Kriek
The baby face actress shares bright looks and has appeared in several productions. Born in Cape Town in the 1990s, Charlbi is now an exciting character better known for "Blood in the Water" -2016, "Black Lightning" -2018, and "Spud" -2010".
READ ALSO: Most followed people on Instagram 2018
11. Alex McGregor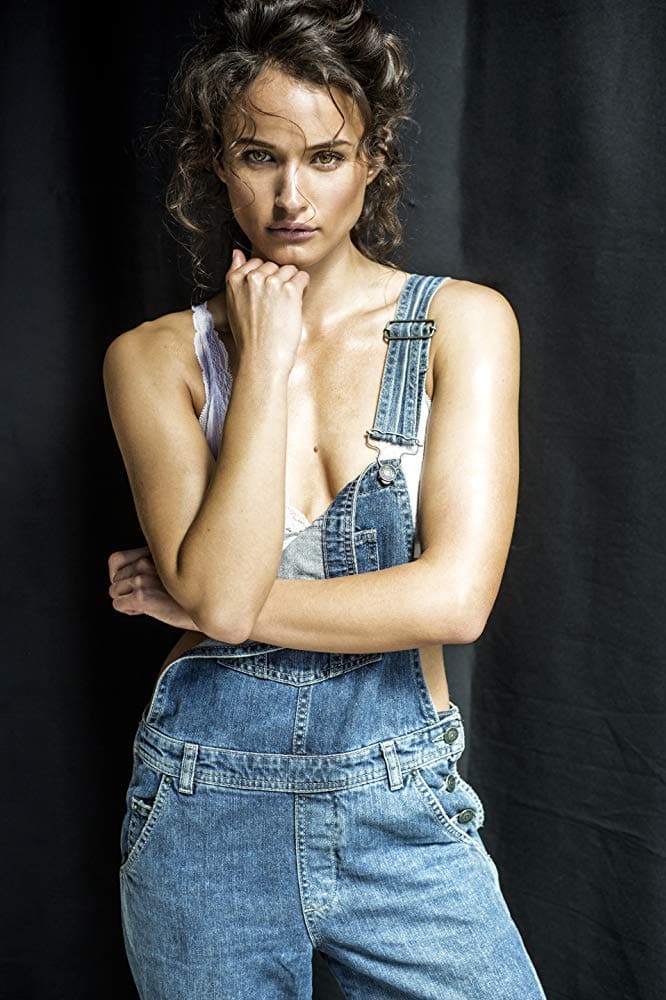 Alex MCGregor is one of the star actresses with unmatched looks. She is commonly known for her admirable role in the film "Searchers". Other productions that clearly illuminate the actress include "Of Kings and Prophets" -2016 and "Blood Drive" -2017.
12. Lee-Anne Summers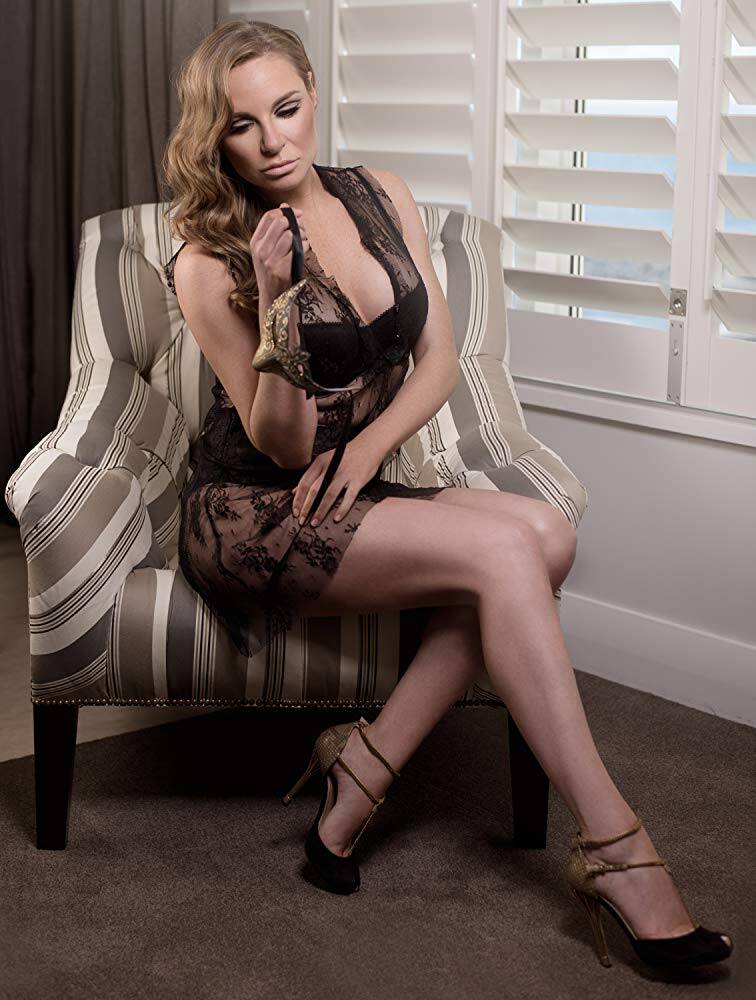 The actress is a centre of attraction for several South African film enthusiasts. Lee-Anne performs her roles as an actress both locally and internationally fetching herself great numbers of fans. Lee-Anne is mainly known for her entertaining role in the 2007 cinema hit "Big Fellas". Interestingly, the actress began her career at a tender age of 5 featuring in Walt Disney World television commercial while schooling at St. Andrews.
13. Pearl Thusi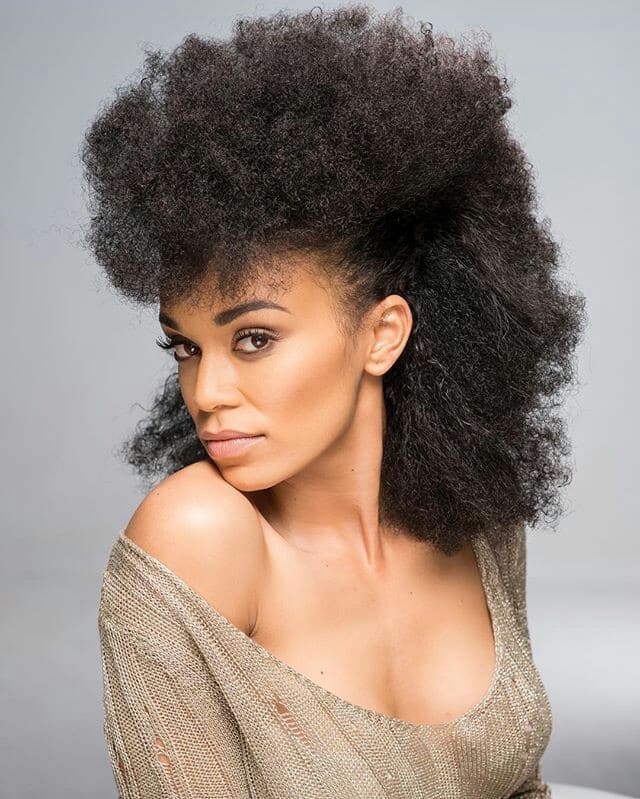 While Pearl is favorite for her acting role, it is evident that the actress shares great looks. Pearl Thusi is particularly famous for "Quantico", a hit film production released in 2015. The actress is equally featured in other successful releases that include the 2016, "Kalushi: The Story of Solomon Mahlangu" and "The No. 1 Ladies' Detective Agency" released in 2008.
14. Terry Pheto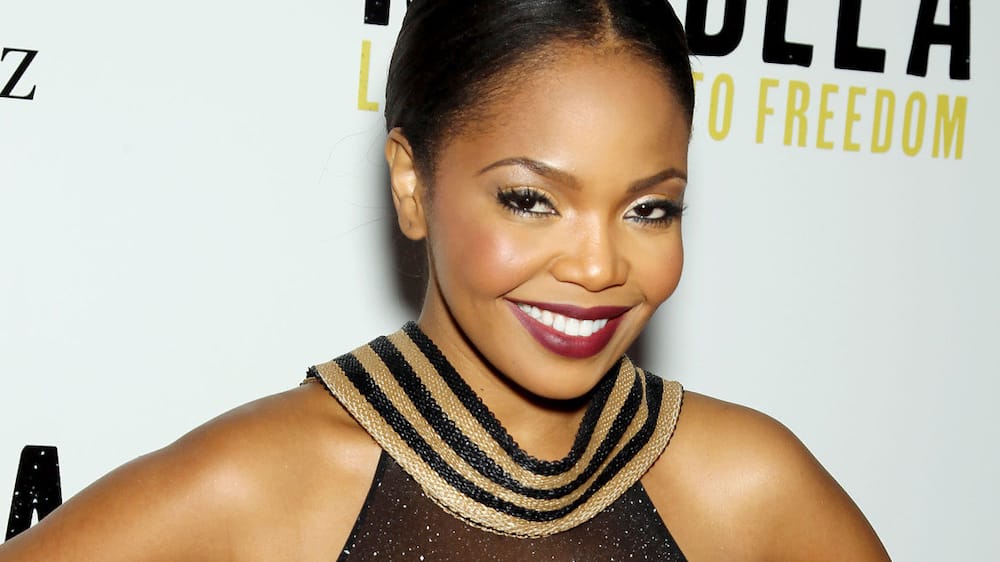 Terry is a bold queen in the film industry sharing double roles as a producer and actress. The sleek looking actress is popular for several film releases including "A United Kingdom" -2016, "Tsotsi" -2005, and "Madiba", 2017.
15. Natalie Becker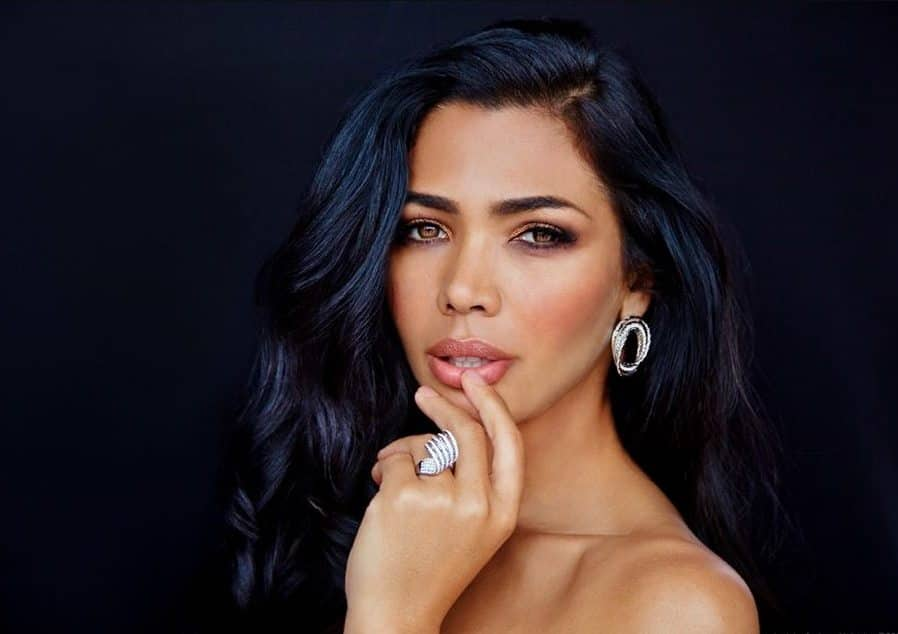 Natalie is another fine looking professional actress top in our list of good looking female film makers. The actress gained fame after shooting "The Scorpion King: Rise of a Warrior" which was released in 2008. She later featured in "Strike Back", 2010 and "Consequence" in 2003.
South African famous people
South African actors and actresses are making us proud internationally. Other actresses that often emerge top in the category of South African famous people are as listed below together with their featured film releases.
16. Lesley-Ann Brandt – Gotham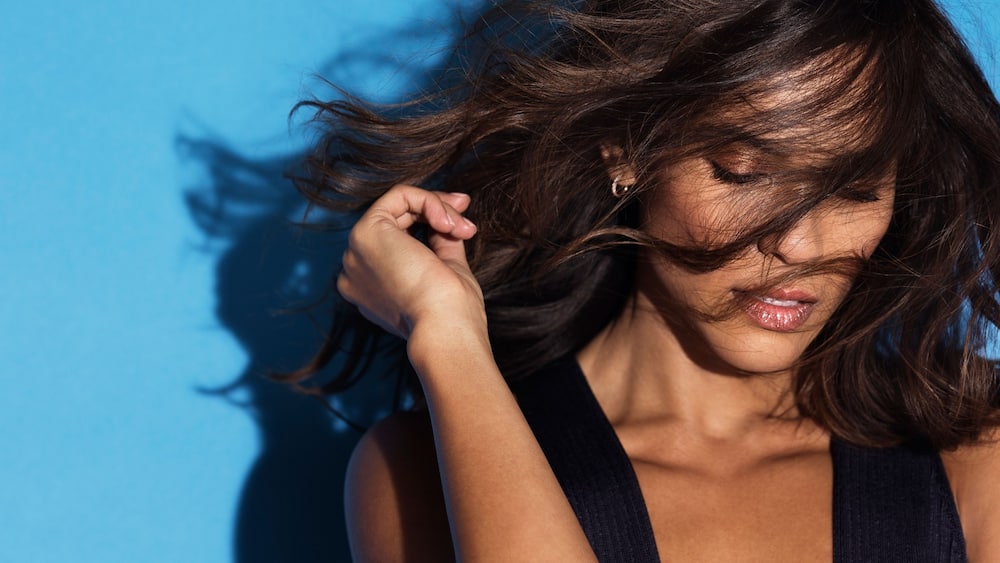 She is one of the central characters in one of the Fox series "Lucifer" that did extremely well. It is clear that the South African beauty has more to offer in the industry besides her stunning beauty. Born in Cape Town, Lesley later moved to New Zealand where she discovered her talent off course with the help some local casting directors.
17. Jessica Marais -The Wrong Girl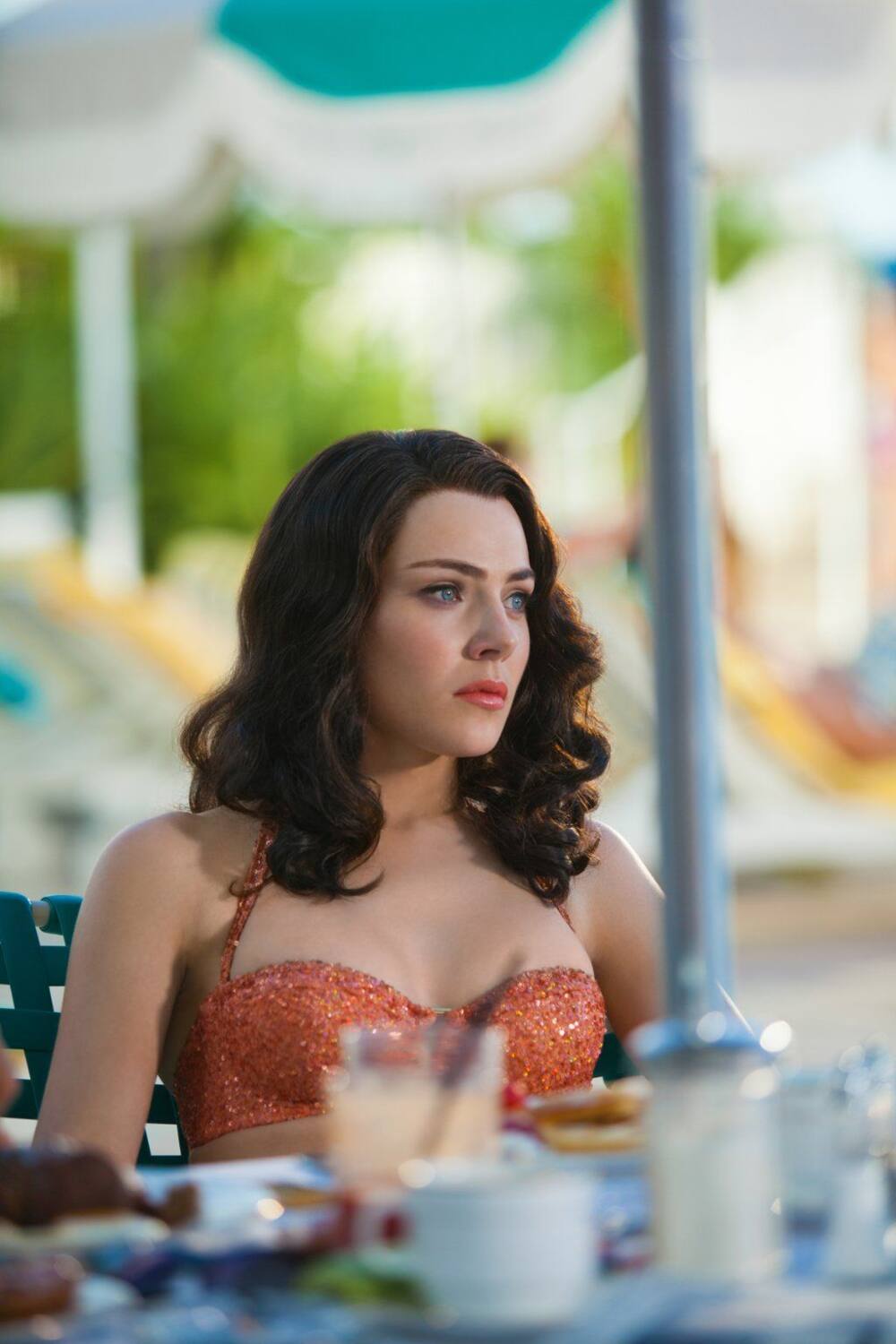 The gorgeous actress was born in 1985, and she later moved to Perth Australia and then Sydney where she established her current successful Television and acting career, including her role in Wrong Girl.
18. Michelle Van Der Water -Teeth and Blood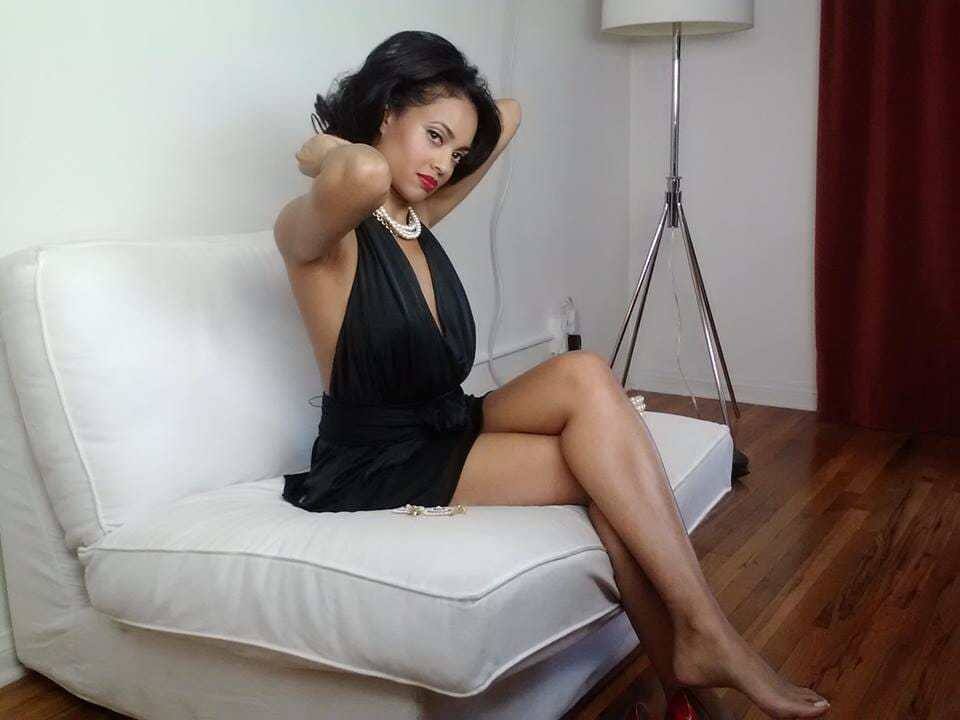 The South African native actress shares cool looks. She schooled at Inaburra High School in Sydney after which she pursued a career in the film industry.
19. Sandi Schultz –Assignment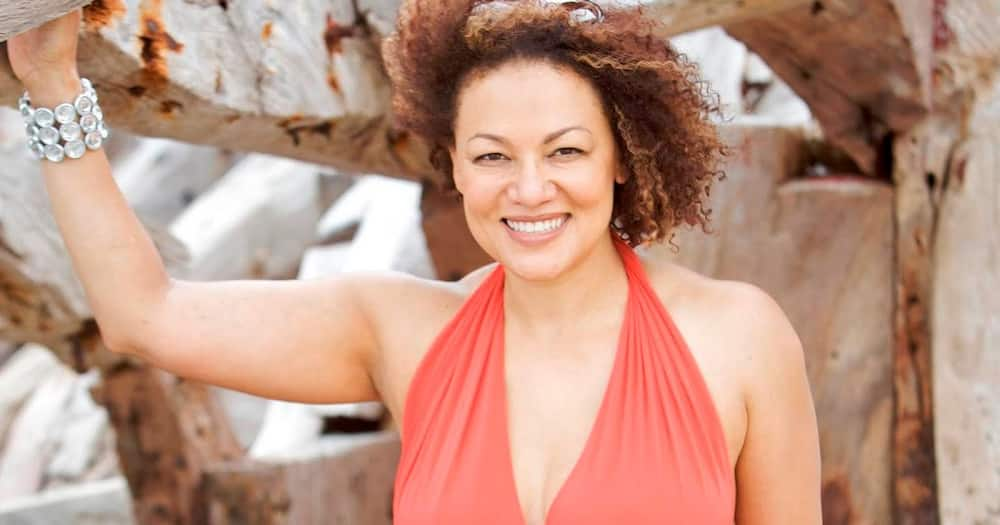 What is more than having great looks and being successful in an acting career? For Sandi, it is a milestone whose wonders she cannot resist.
20. Maggie Benedict -The Good Doctor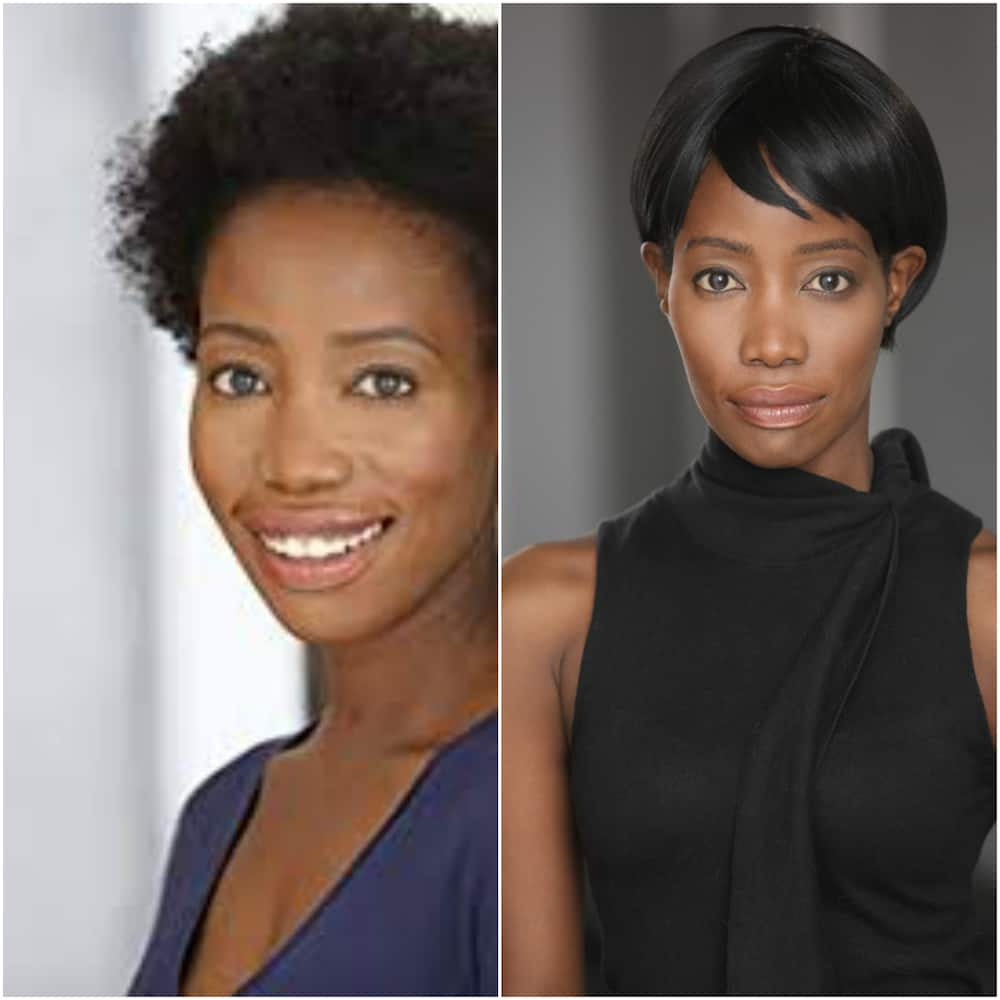 The actor is also a talented writer favorite for viral releases including "Queen of Katwe" – 2016, "The Good Doctor" -2017, and "The No. 1 Ladies' Detective Agency" -2008.
READ ALSO: List of South African actors in Hollywood
21. Tanit Phoenix Copley –Gallowwalkers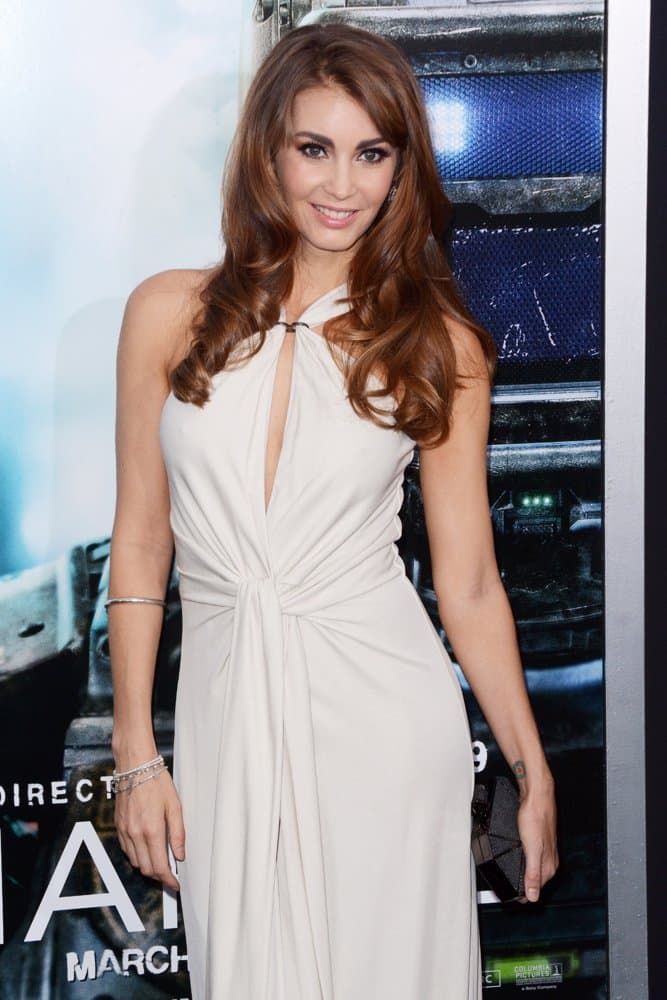 Copley is a hot actress born at Durban, South Africa in 1980. She is better known for her excellent pieces of work including "Hardcore Henry" -2015, "Safe House" -2012, and "Gallowwalkers" -2012. She is now married to Sharlto Copley, and the two have a child.
22. Josephine Croft –Telepathy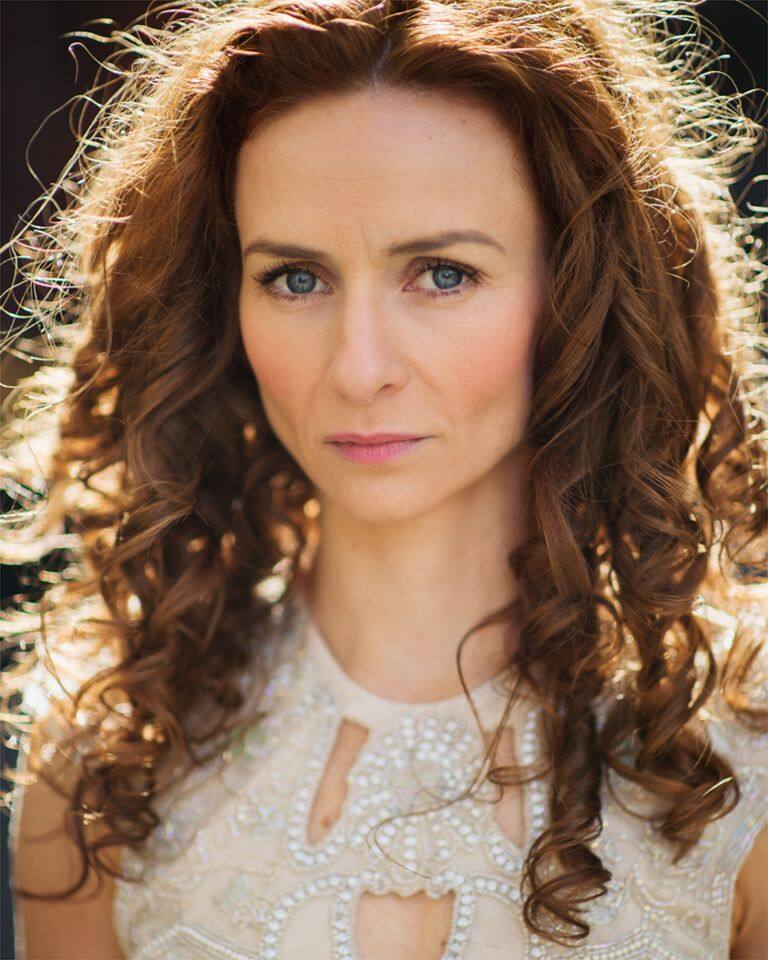 This good-looking actress was born in 1979. She is currently a producer and actress. She is featured in "Inanimate Objects" -2009, "Telepathy" -2015, and "Neighbours' -1985.
23. Tanya van Graan -Starship Troopers 3: Marauder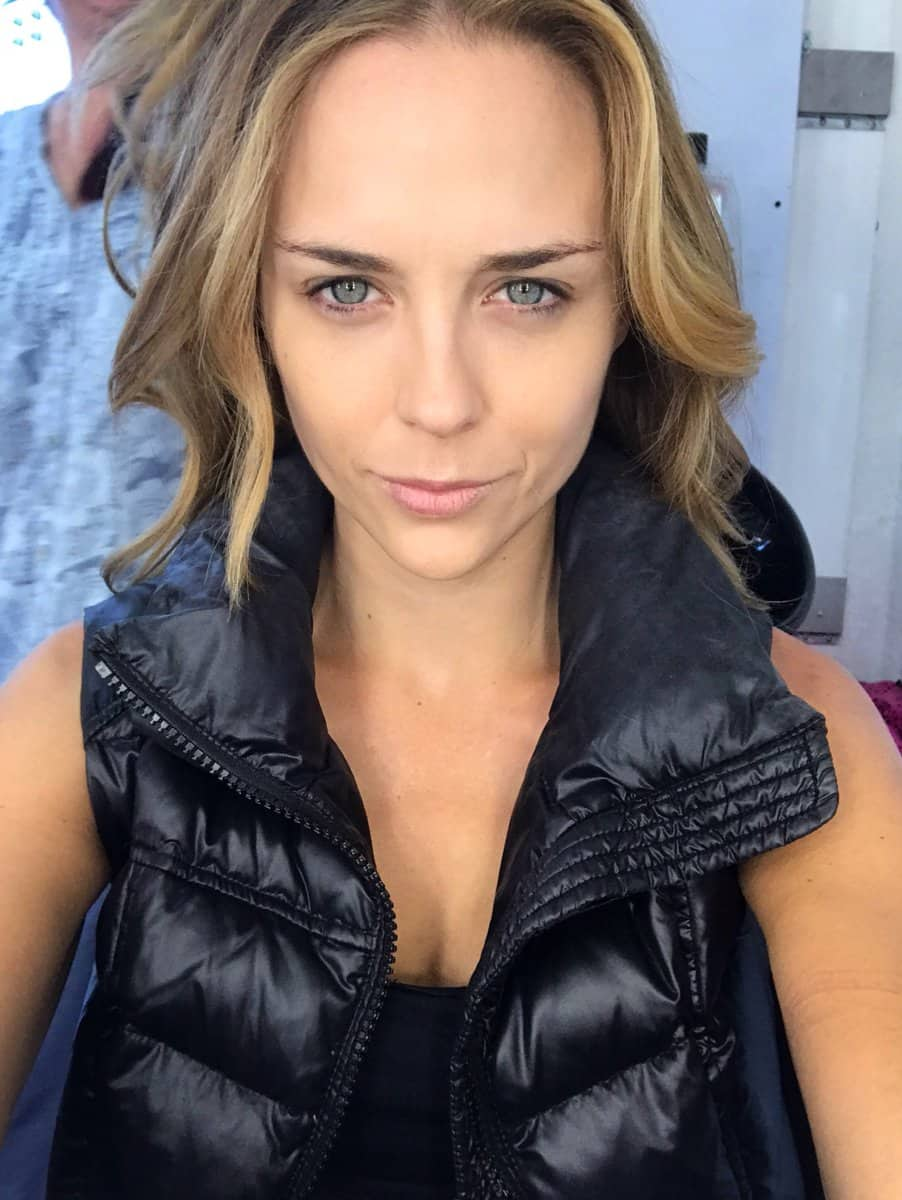 The actress beauty has featured in different films including "24 Hours to Live" -2017, "Starship Troopers 3: Marauder" -2008, and "Death Race: Inferno" -2013.
24. Sasha Pieterse -Inherent Vice
The actress was born in South Africa but later moved to the United States alongside her parents who were professional dancers. She kick-started her career in acting at a tender age of 4 eventually featuring in as "Buffy." Other famous films include the "Pretty Little Liars" series.
25. Alice Krige -Star Trek: First Contact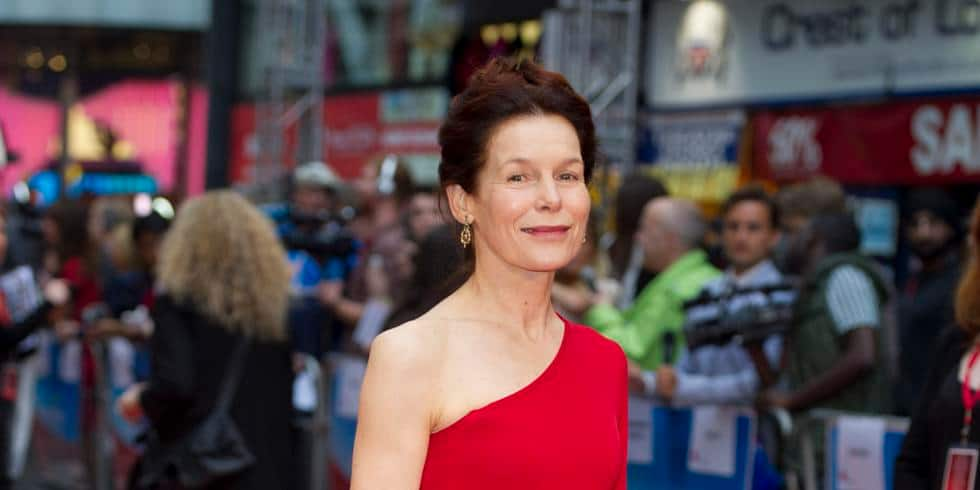 She was born at Upington in 1954 while her dad was serving as a young physician. The family moved to Port Elizabeth where they lived happily giving her ample time to discover her talent in acting.
26. Musetta Vander - O Brother, Where Art Thou?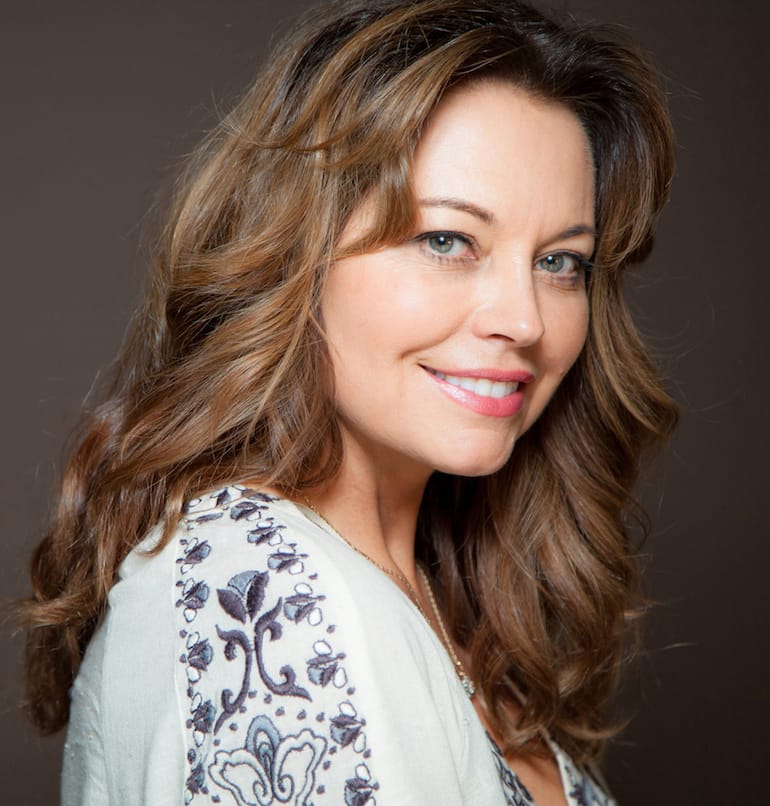 The South African queen is known for steering impressive modeling looks and has acted several films including a guest appearance in Star Trek: Voyager.
27. Tammin Sursok –Aquamarine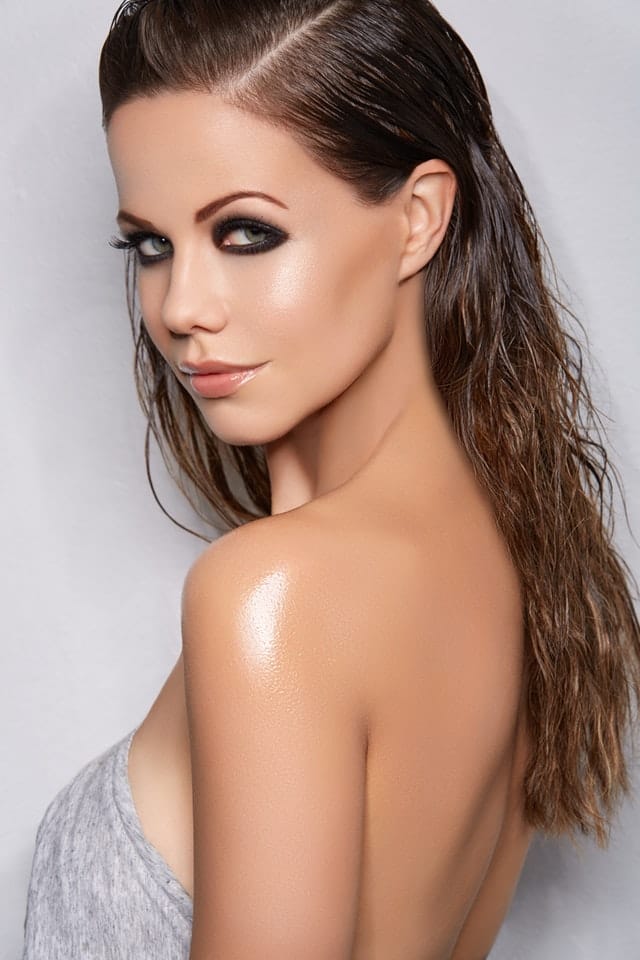 The star actress was born in 1983 and decided to follow her passion for writing and acting. Her favorite works include "Home and Away" -1988, "Aquamarine" -2006, and "The Young and the Restless". She is happily married to Sean McEwen, and the two have a child together.
28. Kandyse McClure -Battlestar Galactica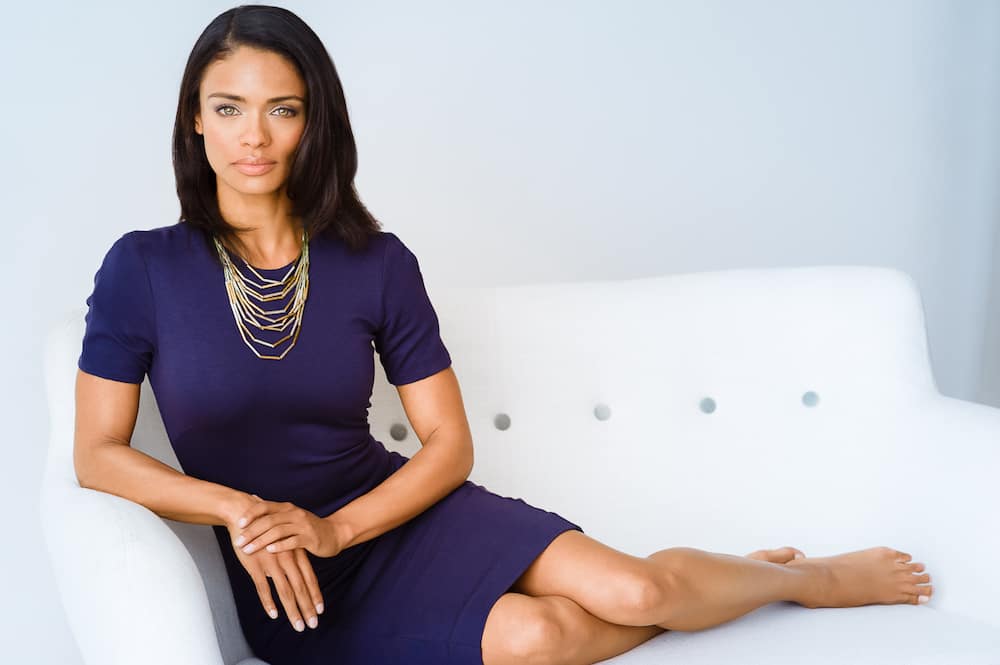 The Canadian actress was born and raised in Durban 1980s. She is a graduate from West Vancouver Secondary School, and she led an active role in "Battlestar Galactica' -2004 television series. "Hemlock Grove" -2013 is also a part of her work.
29. Candice Swanepoel -The Victoria's Secret Fashion Show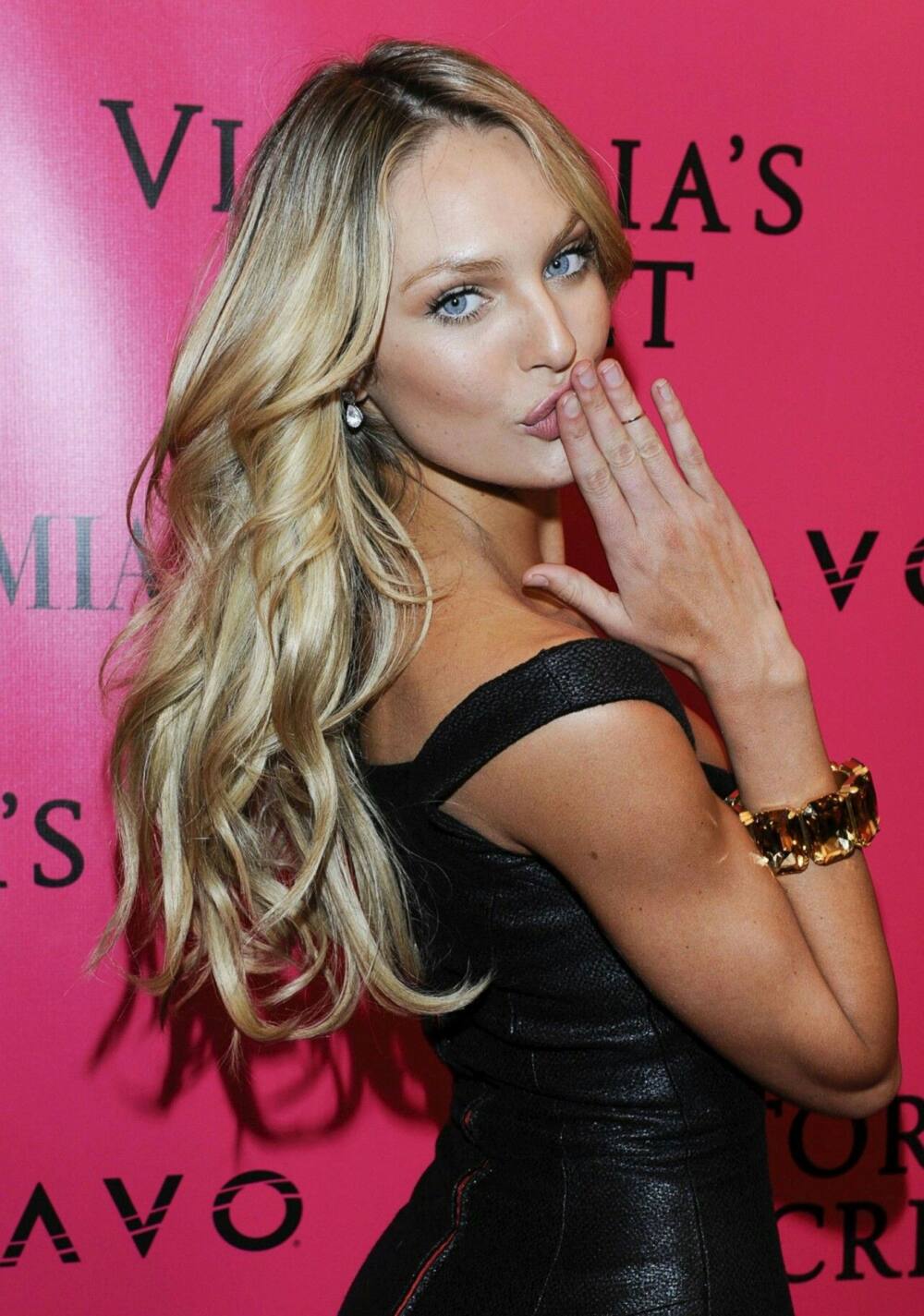 The supermodel is better known her modeling contribution to the character Victoria's Secrets lingerie. The actress has made appearances in several other fashion shows and advertisements.
30. Ciara Charteris -Mary Shelley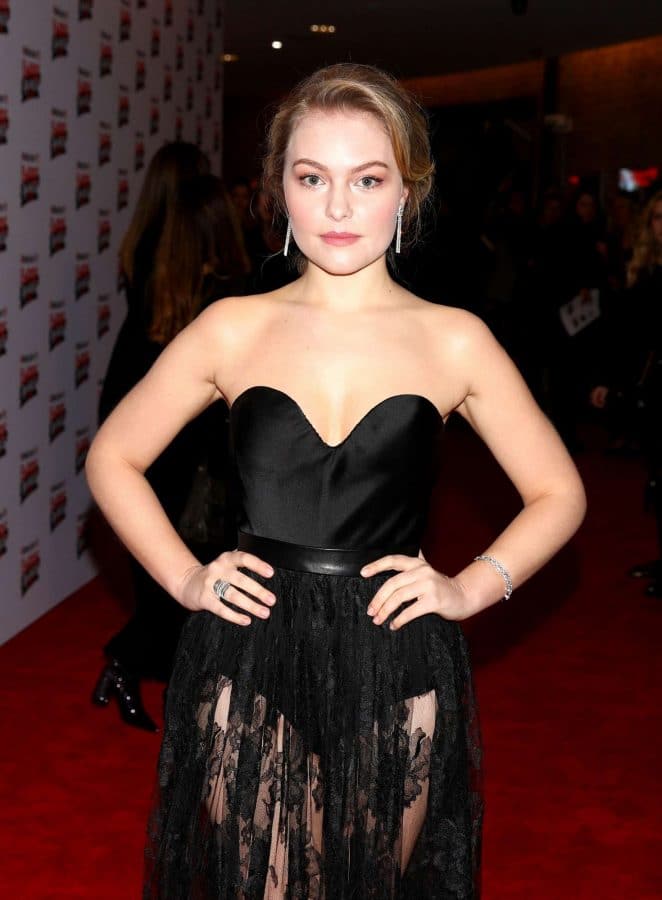 The actress was born in 1995 in South Africa and has made significant contributions to the film industry for her young age. Some of her works include "Poldark "-2015 and "Mary Shelley" -2017.
READ ALSO: Latest SA music hits 2018
31. Elize du Toit –Skyfall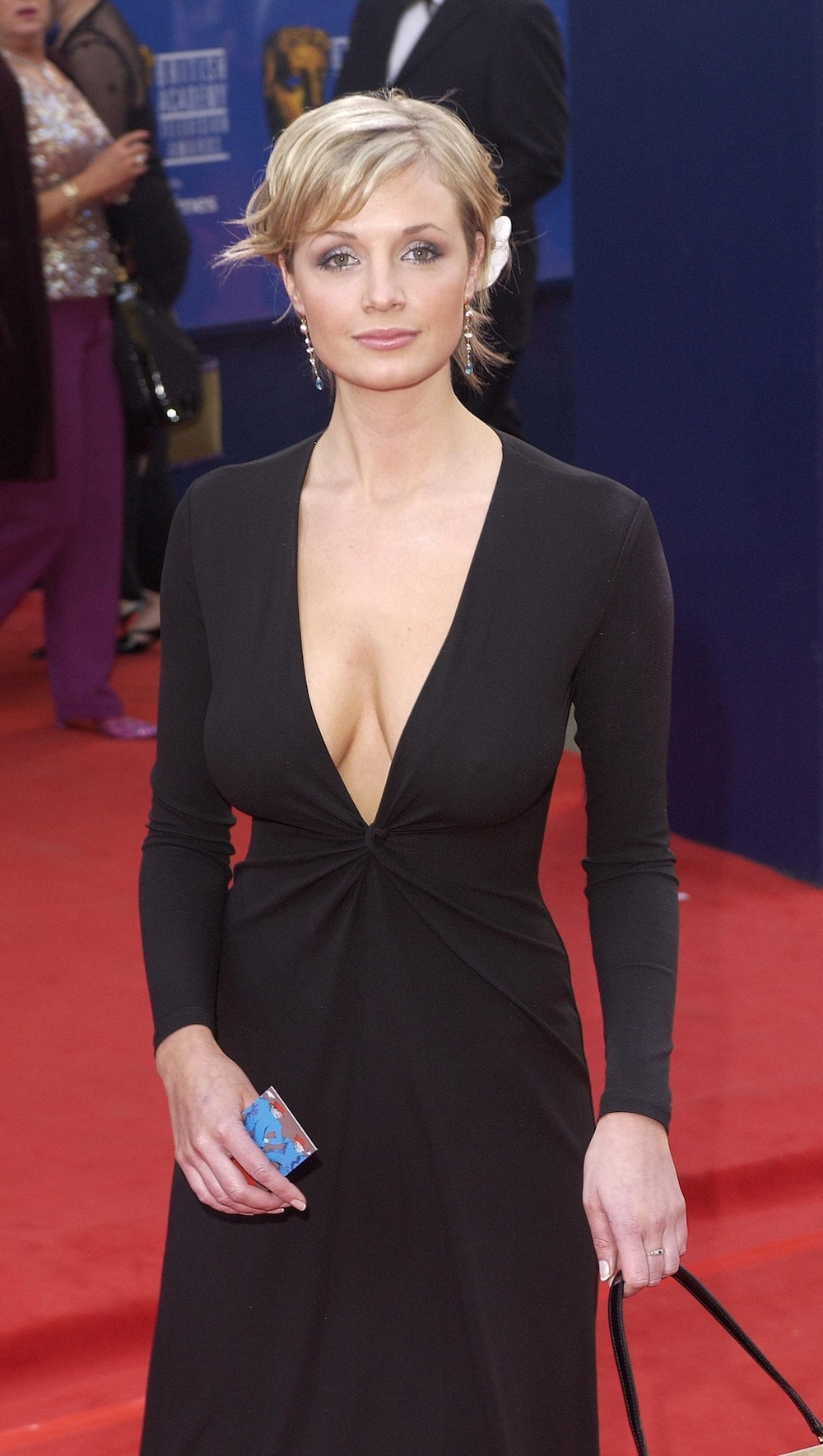 Believe it or not, Elize was born in 1980 despite her lucrative looks. She is the model face behind a central character in "Doctor Who" -2005, "Skyfall" -2012, and "The Line of Beauty" released in 2006. She stays happily with her fiancé Rafe Spall and the two are raising three children together.
32. Reine Swart –Siembamba
Call her the queen of the South African film industry. Reine is an experienced actress and filmmaker better known for "Die Pro" -2015, "Detour" -2017, and "The Lullaby" -2018.
33. Liesl Ahlers -Friend Request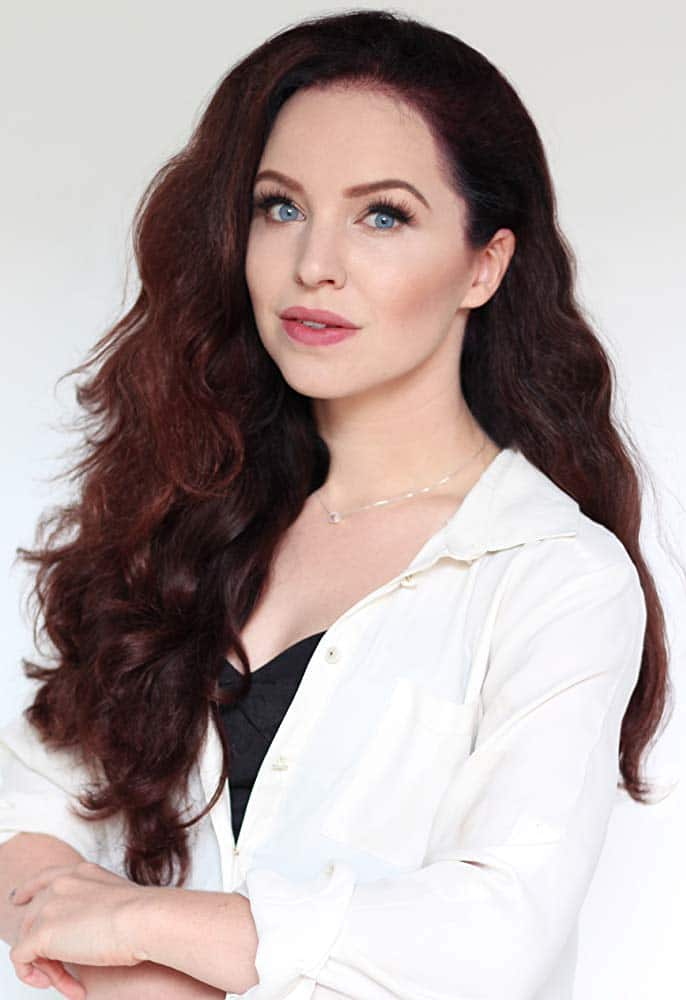 The Johannesburg based actress pursued her studies for Acting in Canada. She is now a super model-actor who has played roles in films including Brunch.
34. Dena Kaplan -Honey 3: Dare to Dance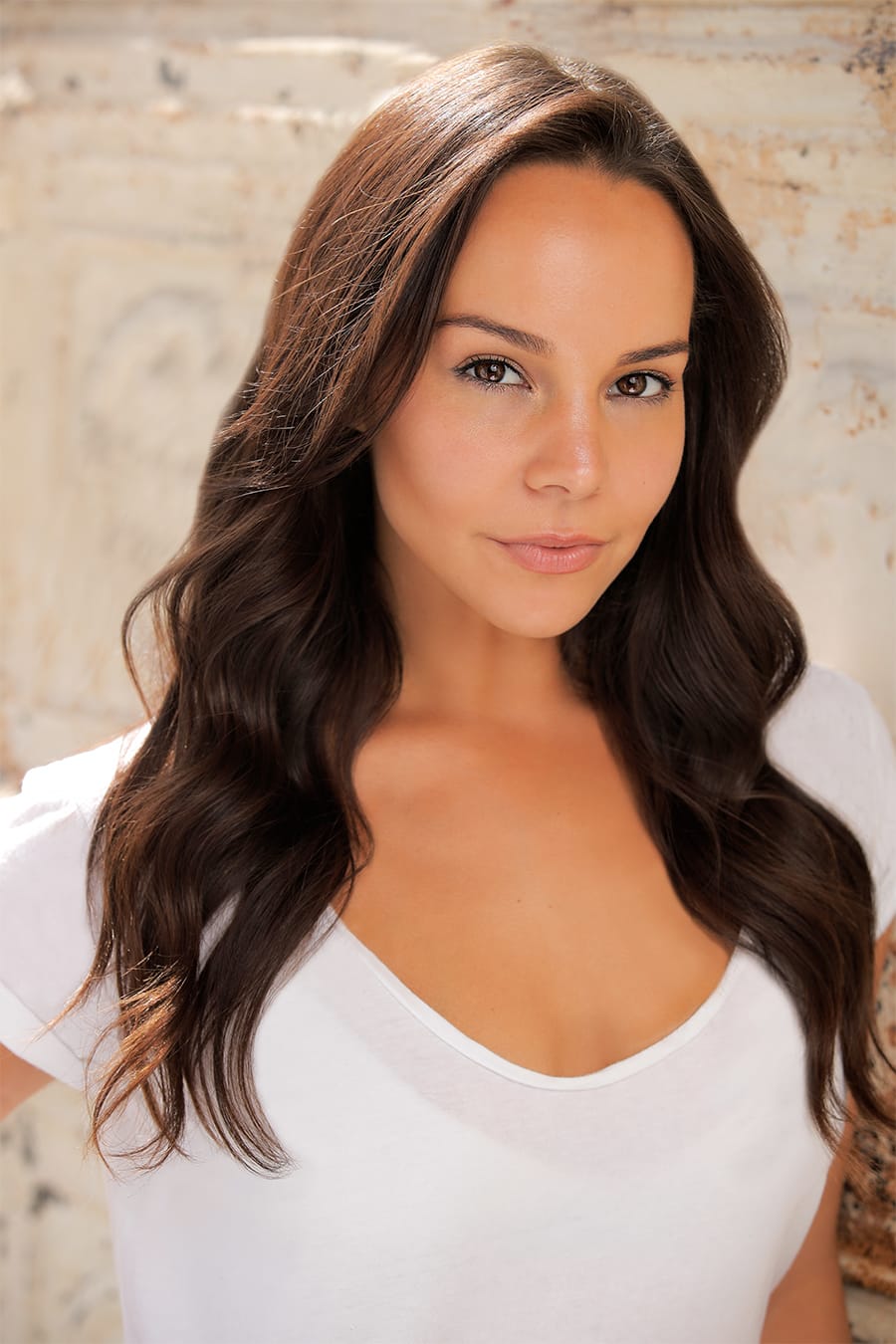 The South African born actress moved to Melbourne, Australia. She is now one of the best looking dancers and actresses in the country.
35. Frances Sholto-Douglas –Samson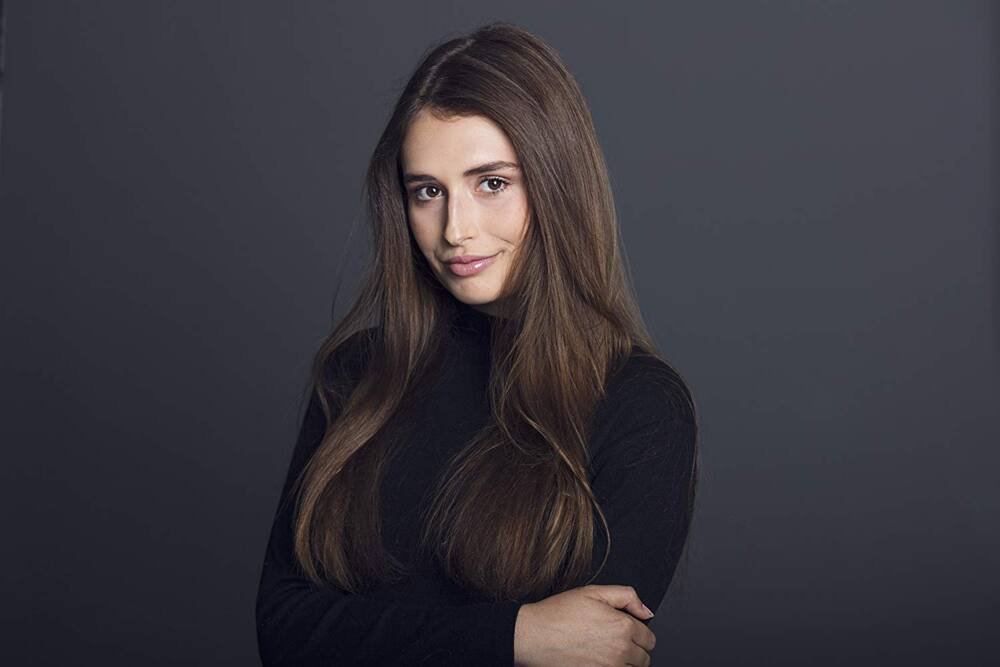 Call her actress Sholto or even better the queen in films such as "The Kissing Booth" -2018, "Samson" -2018, and "The Dating Game Killer" -2017.
36. Justine Waddell –Mishen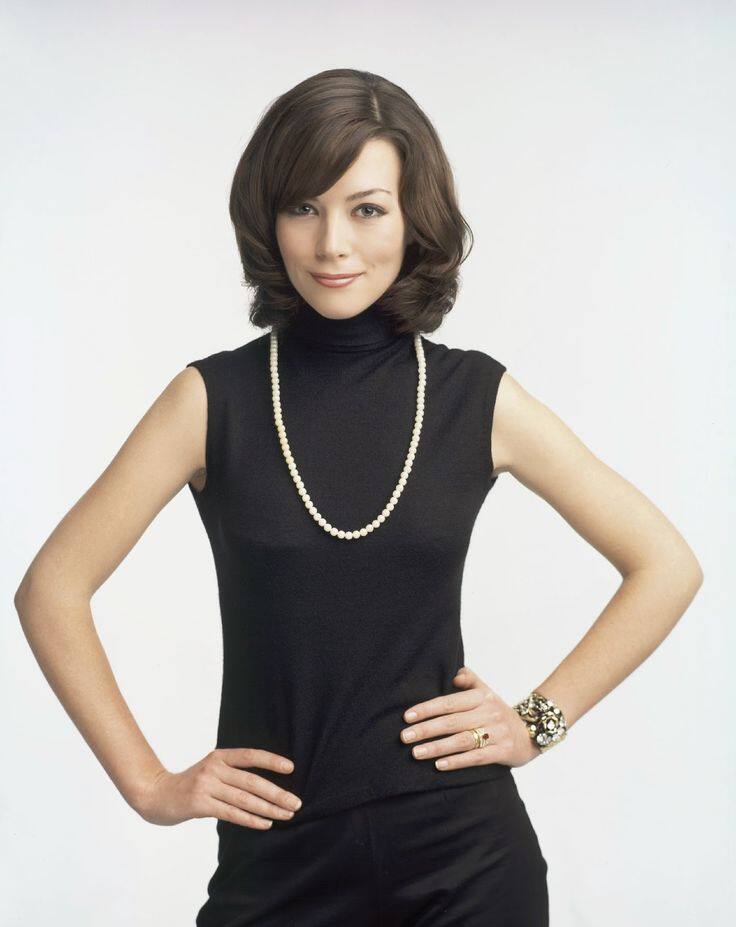 Stunning woman, huh! She is a director and actress better identified with Mishen. Justine Waddell was born on November 4th, 1975, in Johannesburg, South Africa. She is an actress and director, known for "The Fall" -2006, "Target" -2011, and "Chaos" -2005.
37. Deepti Jal Singh - The Indian Detective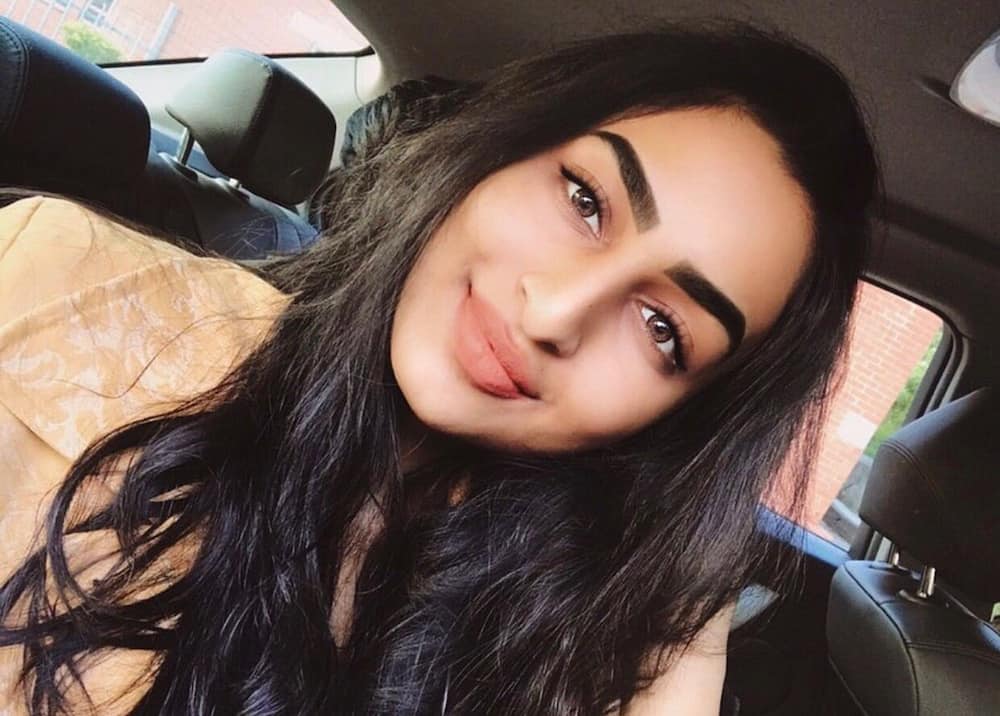 She is still beautiful with a strong passion to take her actress roles to another level. She featured in "The Indian Detective" Netflix TV series in 2017 as Seema.
38. Tessa Jubber –Wallander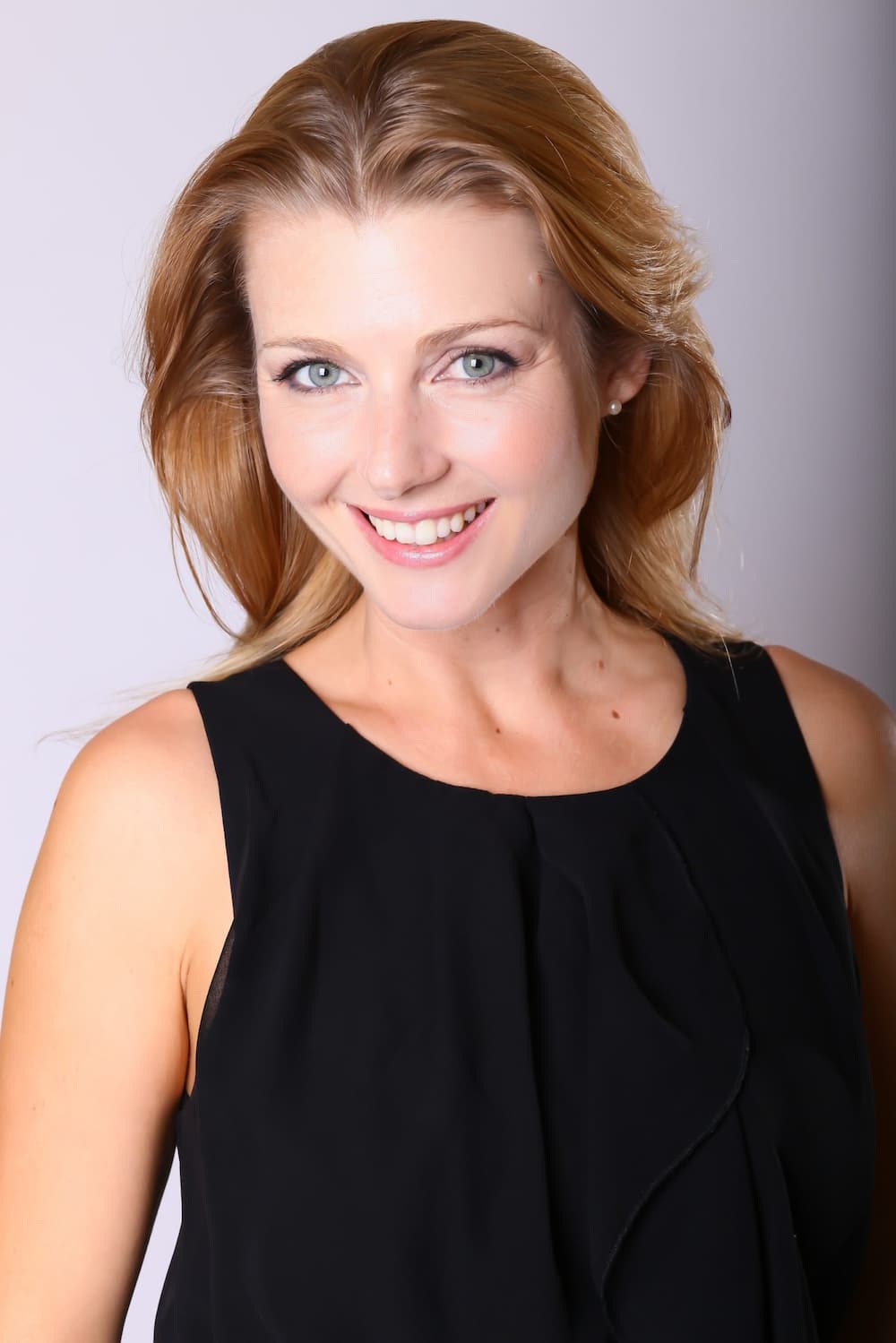 This beautiful woman was born in 1977 and is now famous for her great work in "Isidingo: The Need" -1999, Drum" -2004, and "Wallander" -2008.
39. Mary Peach - The Projected Man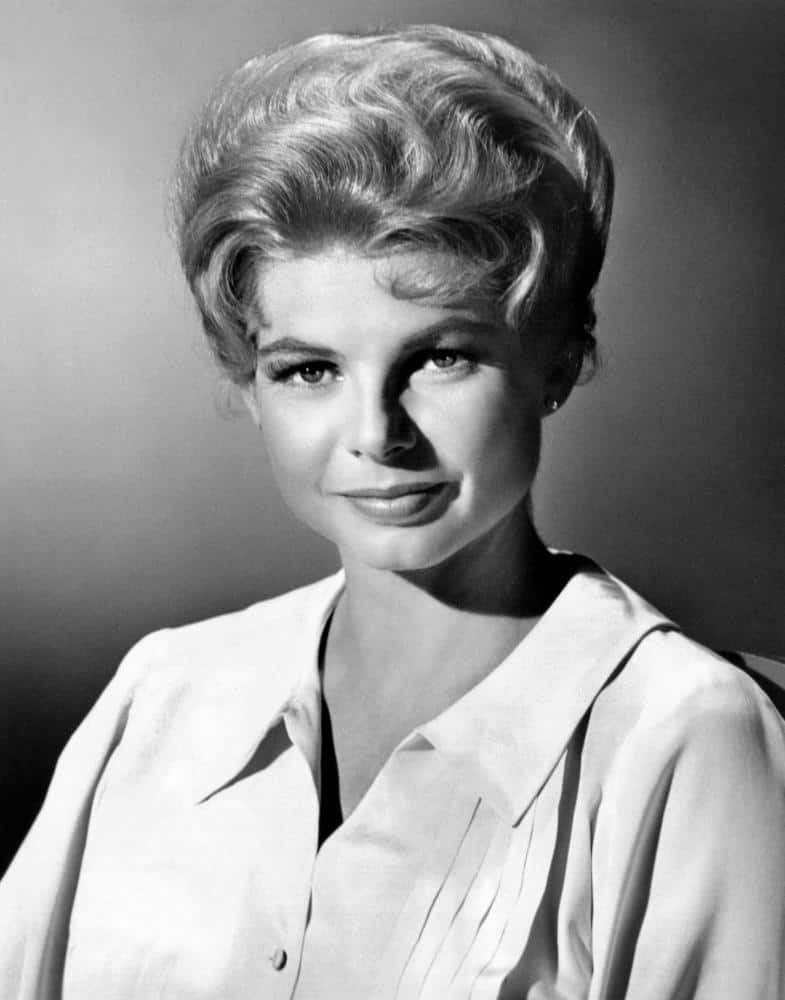 The gorgeous actress acted in "The Projected Man" -1966, "Room at the Top" -1959 and "The Three Musketeers" -1966.
40. Joanne Spracklen -The Nice Guys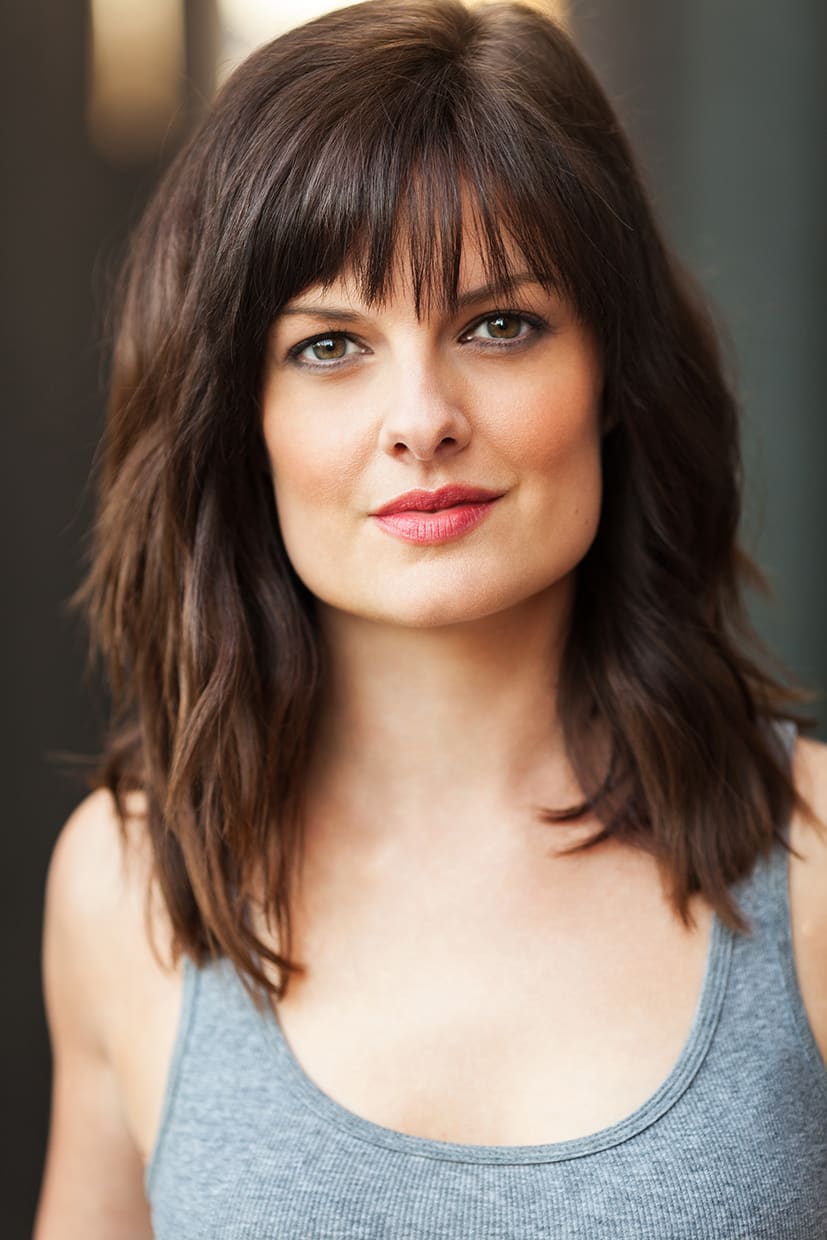 She is the successful and beautiful actress who co-founded MMA Girls School in 2006.
READ ALSO: Inside Trevor Noah apartment in New York Read
There is no doubt that South African heroes are doing well in the film industry. From the list provided above, it is apparent that South African actresses are talented supermodels who are dedicated to building the country's filming industry.
READ ALSO:
List of Afrikaans actors
Nelson Mandela biography facts – history, house, education and family
Source: Briefly News