Gebroke Harte cast: A-Z list including pictures
Watching your favourite show is not sweet if you do not know who the Gebroke Harte cast are. Gebroke Harte, which translates to broken hearts, is a fabulous Turkish show that was previously known as Paramparca. The television drama series first aired on Star TV on December 1, 2014.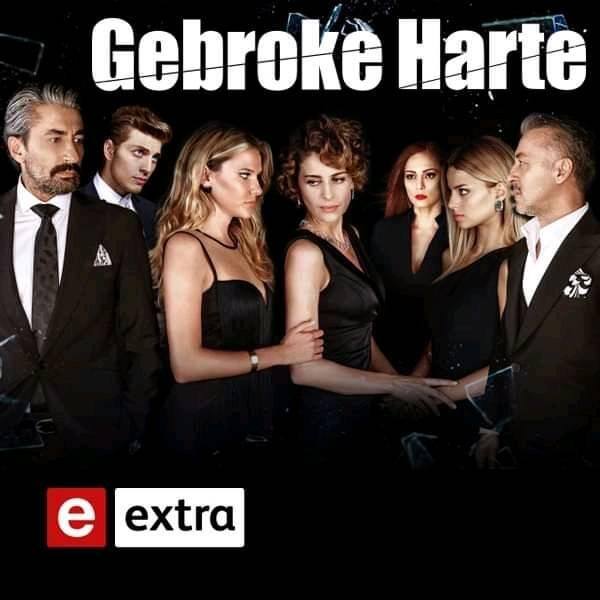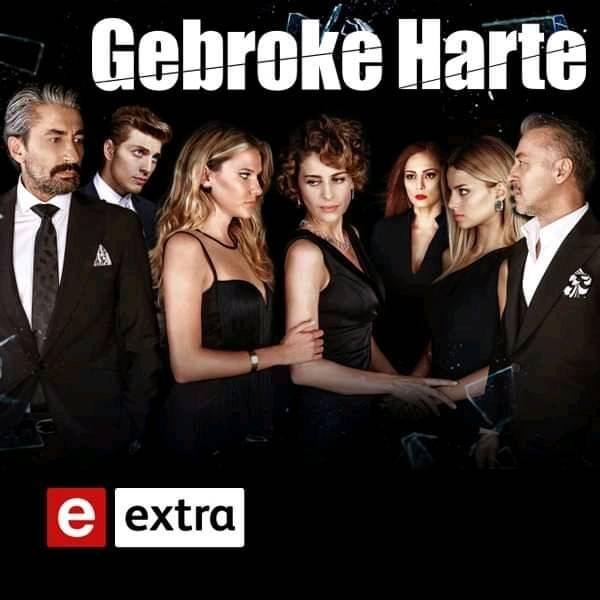 E extra introduced Gebroke Harte in 2018 as part of a new two-hour block of Afrikaans programming called KuierTyd. The Gebroke Harte TV series has since become a favourite as fans follow the drama keenly. It is currently in its second season.
Gebroke Harte cast explained
Fortunately, a good cast makes any show entertaining. This is exactly what happens with Gebroke Harte. The fact that Gebroke Harte season 2 currently airs proves that the show gained enough popularity warranting its continued production. The story in itself is very interesting. The tale is that of two women whose lives become intertwined in a cruel twist of fate.
The lives of Gülseren and Dilara become intertwined when their babies are changed after they delivered at a hospital the same night. Years later, Gülseren lives in a modest apartment with her adoptive daughter Hazal as well as her sister-in-law Keriman. On the other hand, Dilara lives a luxurious lifestyle with her 'adoptive' daughter Cansu together with her biological son Ozan.
The three live in a luxurious villa by Bosphorus seashore. The lives of the two ladies cross again with different tragedies happening along the way. This is a drama about different hard decisions that must be made, not forgetting the family ties involved.
The exciting TV series would not be possible if it was not because of the cast hard work and dedication. The stars involved include: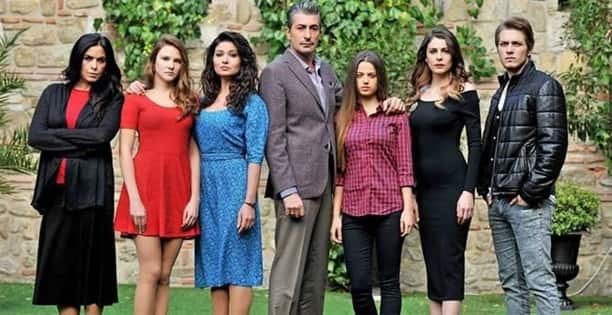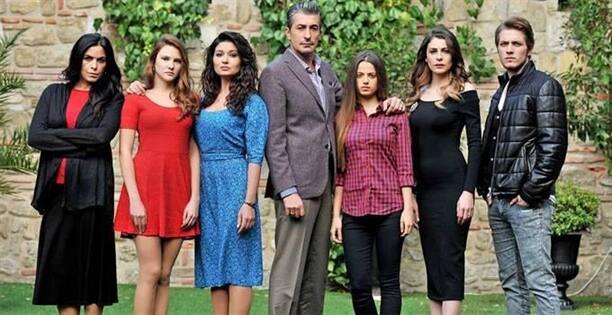 1. Leyla Tanlar
Leyla is a 21-year old Turkish actress that is part of the cast. She has also been part of two other TV series known as Fatih and Falcon Crest. She stars as Hazal Gülpinar in the show.
2. Nurgül Yeşilçay
Nurgül is a 43-year old Turkish actress. She is a film and stage actress. She went to school to study drama at the State Conservatoire of Anadolu University located in Eskisehir. The actress is well achieved. She has turned down several huge roles because of her young son. She starred as Ophelia in Hamlet as well as Blanche DuBois in A Streetcar Named Desire. Apart from theatre, she has also been part of 3 major Turkish Telenovelas.
Her screen debut was in 2001 in Semir Arslanyürek's Sellale, The Waterfall. She is easily identified with the Edge of Heaven movie which won the best screenplay prize at the 60th Cannes Film Festival back in 2007. The movie Vicdan also made her win the "Best Actress" award at the 45th Antalya Golden Orange Film Festival. She stars as Gulseren Gulpinar in the TV series.
3. Erkan Petekkaya
The Turkish actor was born on December, 1970. He has been in the industry for quite some time and has starred in several TV series including Beyaz Gelincik (White Poppies) (2005-07), Öyle Bir Geçer Zaman Ki (As Time Goes By) (2010-12), Sessiz Firtina (Silent Storm) (2007-08), Dila Hanim (2012-14) as well as Paramparça (Broken Pieces) (2014-17). He acts as Cihan Gürpinar in Gebroke Harte.
4. Alina Boz
Alina stars as Hazal Gülpinar in the show. She is a Turkish actress with Russian background from her mother's side. She moved to Instanbul at 7 years old because of the father's work. She first starred as Canan in Cesur Hemsire. Alina Boz, also featured in Avea ads with Ata Demirer, as well as other numerous commercials. She rose to become Heygirl magazine's cover face in 2010. She is currently a student of theatre at the department of Kadir Has University. She joined the cast on December 1, 2014, where she got the co-lead role that put her in the limelight.
READ ALSO: Muvhango Teasers: September 2019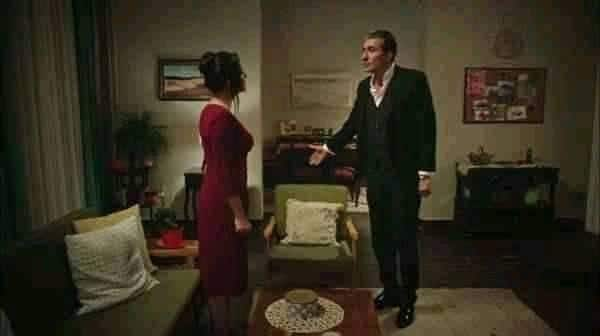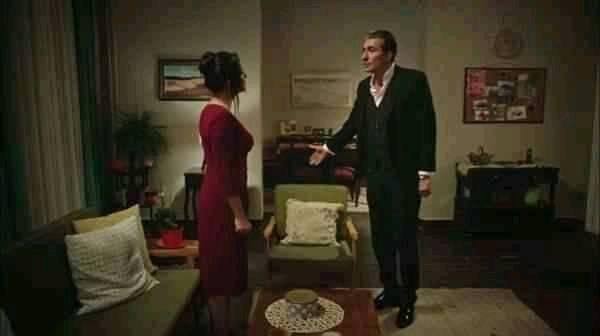 5. Ebru Özkan
Ebru is a 40-year old actress from Turkey. She is known for several films including Hanimin çiftligi (2009), Cinar Agaci (2011) and Falcon Crest (2018). She featured on the TV series as Dilara Gürpinar, another major actress.
6. Nursel Köse
Nursel Köse is a Turkish actress. She is well known for The Edge of Heaven in 2007 as well as Kuzu in 2014, not forgetting Avlu in 2018. For the Gebroke Harte, she acts as Keriman Akçatepe.
7. Barış Falay
Baris plays as Harun Erguvan. The 47-year-old actor has been around for a while and is known for his part of Ezel in 2009, Medcezir in 2013 and Kuzenlerim in 2002.
8. Mine Tugay
She stars as Asuman Terzioğlu in the TV series. She has a Master Degree in Advanced Acting which she obtained in 2005 from Bahçesehir University. She debuted as an actress with Masal Gerçek Theatre in a play. She has also won several best actress awards for her outstanding performance.
9. Tolga Tekin
He stars as Özkan Gülpinar. Tolga Tekin is best known for 2018's Butterflies, Rüzgarda Salinan Nilüfer from 2016 and Behzat Ç. Ankara Yaniyor of 2013.
10. Sarp Akkaya
Sarp is Damır Yankov. He is both a television and theatre actor. He is remembered for several roles in the different movies he has starred in including Sari Bilal in Game of Silence of 2012, Tefo in Ezel of 2009, and Atmaca in Magnificent Century of 2011. He is celebrated for his work in the "Labyrinth (2011)'', "Game of Silence (2012)", as well as "Coming Soon (2014)".
Other acts include:
Burak Tozkoparan as Ozan Gürpinar
Civan Canova as Rahmi Gürpinar
Cemal Hunal as Alper Tek
Güneş Emir as Solmaz Tek
Ahu Yağtu as Candan Soylu
Ertuğrul Postoğlu as Yıldırım Altu
Ayhan Bozkurt as Engin
Elvin Aydoğdu as Derya
Hümeyra as Mahide Erkoç
Ceyhun Mengiroğlu as Deniz Aydin
Taner Turan as Burhan Colak
Efecan Şenolsun as Özgür Eraslan
Başak Akbay as Sevinç
Aylin Eren as Beril
Güneş Hayat as Hatice
Bülent Düzgünoğlu as Osman
Pınar Erincin as Nuray
Yunus Güner as Mehmet
Funda Güray as Zeynep
Sarpcan Köroğlu as Mithat Mete Pars
Ilhan Şeşen as Ekrem Çelık
Dünya Aydoğdu as Azra
Hasan Şahintürk as Sahin
Ömer Faruk Yüksek as Demir Alaz Erguvan
Isa Civan Kavak as Can Haşmet Gülpınar
Gebroke Harte cast are behind the success of the TV series. Catch all the drama as it unfolds, especially now that it is in its second season.
READ ALSO:
Bittersoet Teasers: June 2019
Gebroke Harte 2 Teasers: September 2019
Game of Love Teasers: September 2019
Source: Briefly.co.za