Who is Connie Chiume? Connie Chiume is a famed South African actress favourite for her charming and motherly role as Mamokete Khuse on e.tv soapie Rhythm City. The celebrity enjoys a warm reception among her fans who cannot help but cheer her all the way. Connie has actively featured in several other acting roles, building her name even stronger in the film industry. The actress still owns her glittery and youthful looks.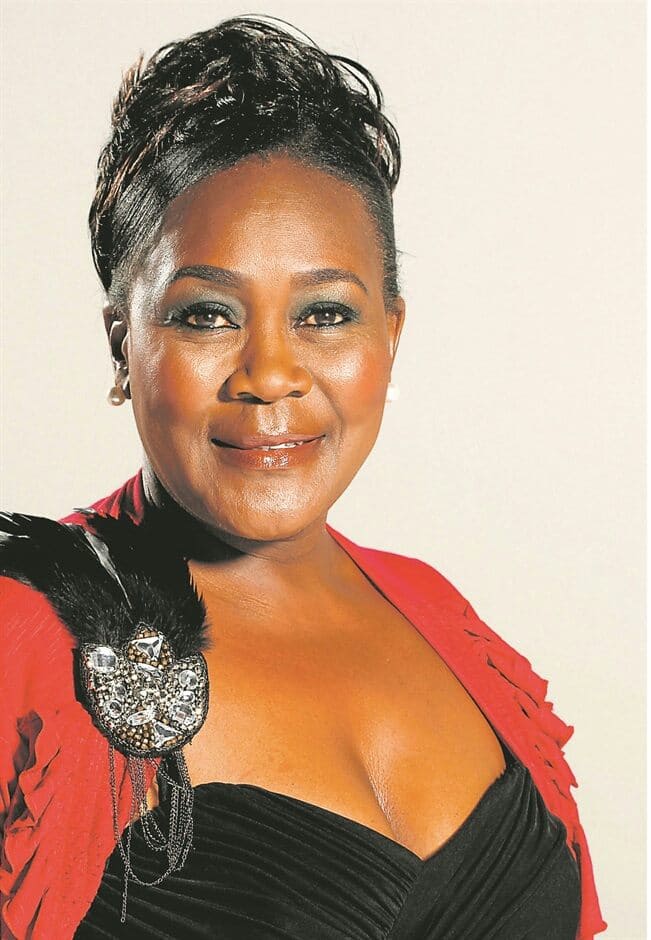 Connie Chiume's influence in the film industry is irresistible given the fact that she rubs shoulders with accomplished actors and actresses from across the globe. Of interest is Connie Chiume Black Panther impression which further increased the confidence of thousands of her fans. A thought Black Panther Connie Chiume scenes stir a unique sense of glamour and excitement. Besides, she was the screen queen, Stella Moloi, on SABC1 drama series Zone 14 between the years 2010 and 2015.
READ ALSO: Dineo Moeketsi biography: age, husband, wedding pics, mother, before and after photos and Instagram
Connie Chiume biography
She ranks top among Rhythm City actors who have made a name for themselves in the entertainment industry. She prides for her stable career ladder, which seems to give her an upper hand not only in South Africa but also across the borders. Here are some exclusive details about Connie Chiume movies and TV shows including her personal info on age, contact details, and much more.
Connie Chiume profile
Real names: Connie Temweka Gabisile Chiume
Year of birth: 1952
Place of birth: Welkom, Free State province, South Africa
Nationality: South African
Profession: Actress and producer
Years active: 1977 to present
Famous for: Role as Mamokete Khuse on e.tv soapie Rhythm City
Connie Chiume Instagram: @conniechiume
Twitter: @connie_chiume
Facebook: @Connie Chiume
Email: Nothandombz@gmail.com
Connie Chiume age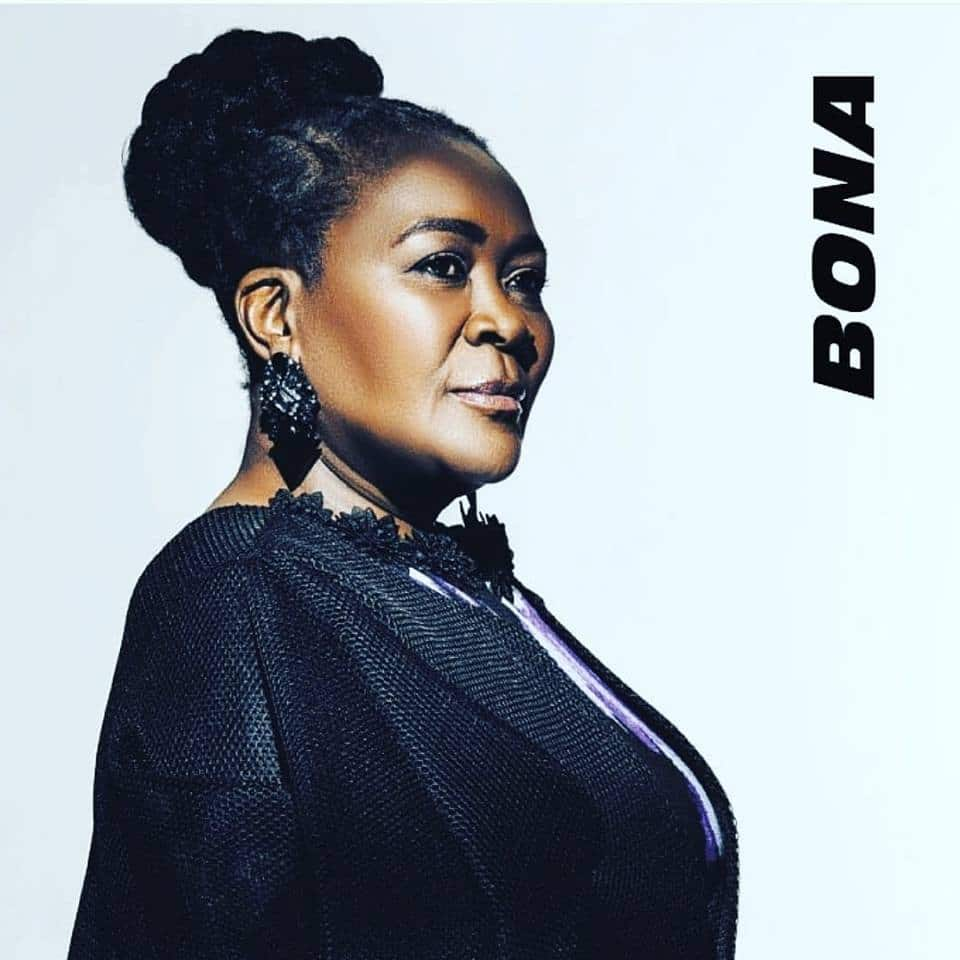 Judging from her pictures, one could assume that Connie is in her mid years but her real age will freak you out. The iconic actress is almost 67 years old but still retains her vigour and energy in the film industry. She is applauded for landing on her lifetime television role in Black Panther at age 65.
Connie Chiume parents, early life, and education
The actress is a daughter to Wright Tadeyo Chiume (father) from Usisya, Nkhata Bay. Her mother is of a South African descent hailing from KwaZulu-Natal. The father to Connie Chiume died in 1983 in Malawi, his homeland. Having been born in South Africa, Connie laments having been deprived of a chance to enjoy her Malawian culture. She is, however, proud of her mixed-blood identity:
I am a Salawian, one cannot take away that from me.
She prefers to use the word Salawian, which is an acronym of South African and Malawian.
Connie spent her early years at Welkom, where she also attended her school. She later proceeded to East Cape for her Metric. She enrolled but did not complete her nursing course, instead went forward to train as a teacher graduating in 1976. She taught for a while after what she resigned and traveled to Israel, then Greece for performances as a cast. It was during this travels that Connie discovered her passion for art and drama.
Connie Chiume family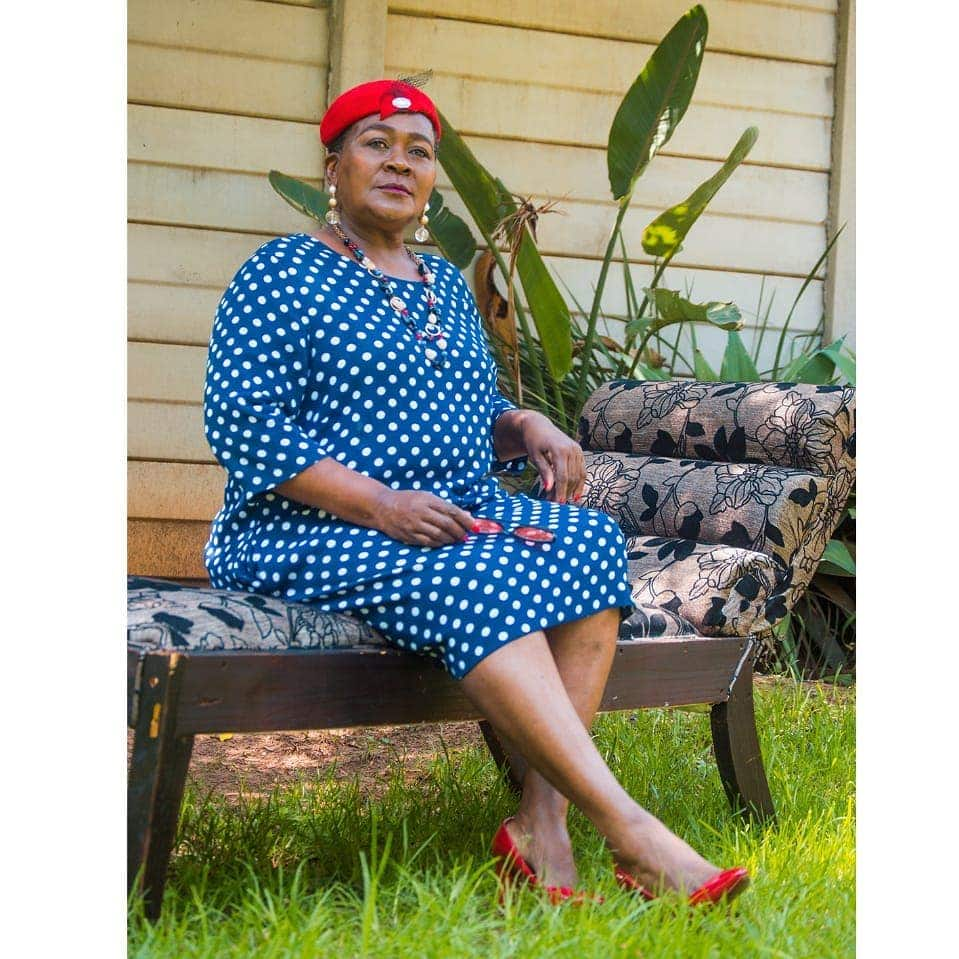 The star actress is a mother of four, apparently residing in Johannesburg, South Africa together with her family. Connie has elder sisters and among her many relatives, there is her Malawian politician-cousin, Ephraim Mganda Chiume.
The actress "Mamokete" also prides for her fictional family in South African soapie Rhythm City including Kop (husband), Tshidi (daughter), and Reneilwe (niece).
Connie Chiume career
Connie has single-handedly build an admirable career in the entertainment industry for over the past four decades. Among her earliest works, there are Porgy and Bess, Ipi Ntombi, and Little Shop of Horrors. It is no doubt that John Kani Black Panther and Connie stole the public eye for their immaculate action in the movie. Her passion for art remains at the heart of her career.
i. Filmography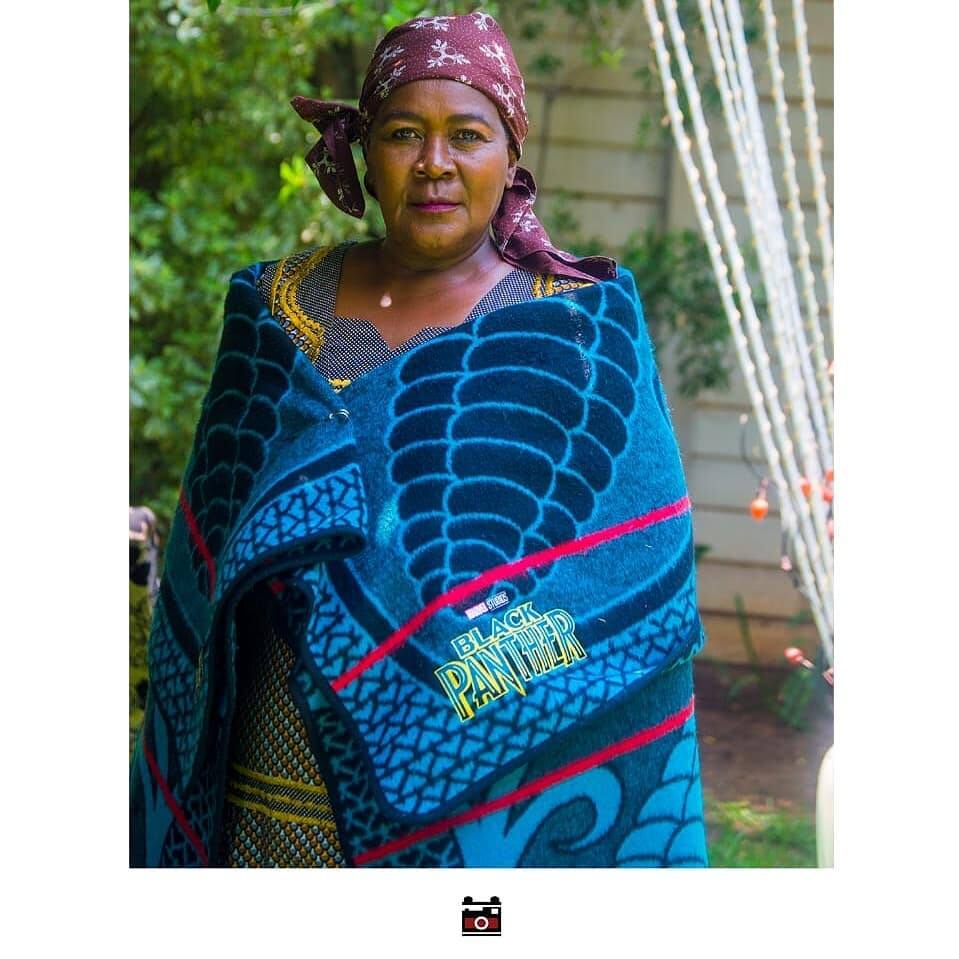 2018: Black Panther as a mining Tribe Elder
2017: Thula's Vine TV series as Nothando
2015: Lerato as a pastor
2013: Fanie Fourie's Lobola as Zinzi
2005: Zone 14 TV series as Stella Moloi
2004: Masinyo Dot Q TV series as MA Mavuso
2004: In My Country as Virginia Tabata
2000: I Dreamed of Africa as Wanjiku
1999: Chikin Biznis … The Whole Story! As Thoko
1998: Terarztin Christine III: Abenteurer in Sudafrika TV movie
1994: The Line TV series as Rosie
1994: The Air Up There Mrs. Urudu
1990: Warriors From Hell as Marita
1989: Inkom' Edla Yodwa TV series as Tembi
ii. Television roles
90 Plein Street (S1): Speaker of House
Easy Money (S1): Gloria
Grassroots (S1): Gog' Selina
Home Affairs (S2): Mrs Ntshinga
Home Affairs (S3): Mrs Ntshinga
Housekeepers (S1): Maria Motsepe
I Love South Africa (S1): Contestant - Herself
It's Complicated (S1): Mokete
It's Complicated (S2): Bathobaile
Mazinyo dot Q. (S1): Ma Mavuso-September
Rhythm City (S1): Mamokete Khuse
Ring of Lies (S2): Dumi Tau
'Sgudi 'Snaysi (S2): Salome
Soul City (S6): Martha Ngcobo
Stokvel (S4): Innocence Ledwaba
Thula's Vine (S1): Nothando
Yizo Yizo (S2): Mrs Ralentswe
Yizo Yizo (S3): Mrs Ralentswe
Zone 14 (S1): Stella Moloi
Zone 14 (S2): Stella Moloi
Zone 14 (S3): Stella Moloi
Connie Chiume nominations and awards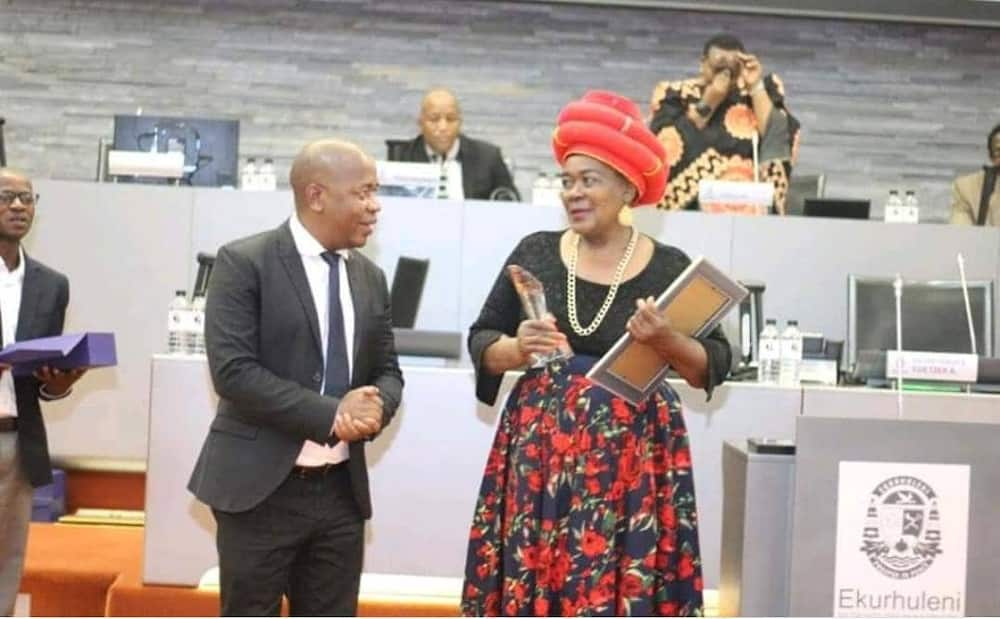 2009: Connie's role as Stella Moloi on SABC1 landed her the Golden Horn award. She received the award as a Best Supporting Actress in a Drama during the third South African Film and Television Awards (SAFTAs).
2000: Her stunning appearance on SABC1 drama Soul City earned Connie the Avanti award for Best Actress in a Drama Series.
READ ALSO: Lasizwe biography: age, boyfriend, sister, siblings, mother, videos, Instagram, car, house and net worth
Connie Chiume remains an actress to watch for endless stream of entertainment both in trending television shows and films. Her zeal for success, even during her sixties, sparks nothing less than inspiration among her admirers.
READ ALSO: