Lebohang Mabe is a widely followed South African influencer. She is known for her glamorous and fashionable taste. The Instagram starlet was thrust into the public glare at the height of a rocky relationship with Nico Matlala, a controversial South African businessman. Lebo later parted ways with Nico, and here is everything you need to know about what happened between them.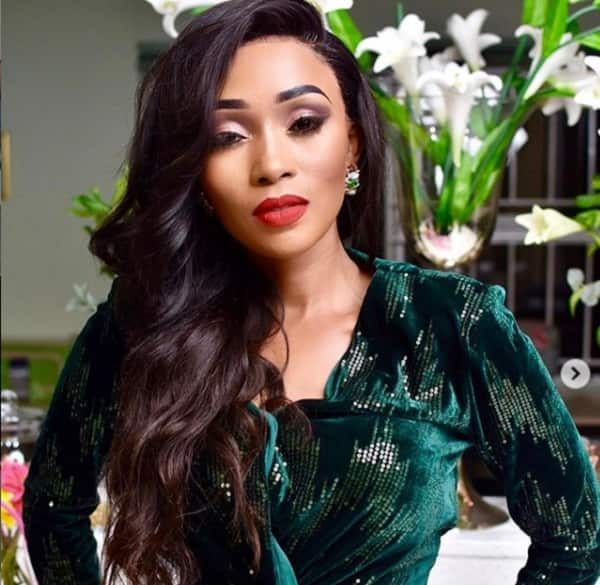 Lebohang Mabe is a South African beauty queen who currently resides in Johannesburg. She has a lot of experience in account and sale management owing to her previous contracts with several South African retail companies. Lebo also has a healthy interest in the fashion industry.
Lebohang Mabe age and profile summary
Full name: Lebogang Mabe
Date of birth: Unknown
Current residence: Johannesburg Area, South Africa
Occupation: Account Manager/ Fashionista
Instagram: @lebohangmabe
Who is Lebohang Mabe boyfriend?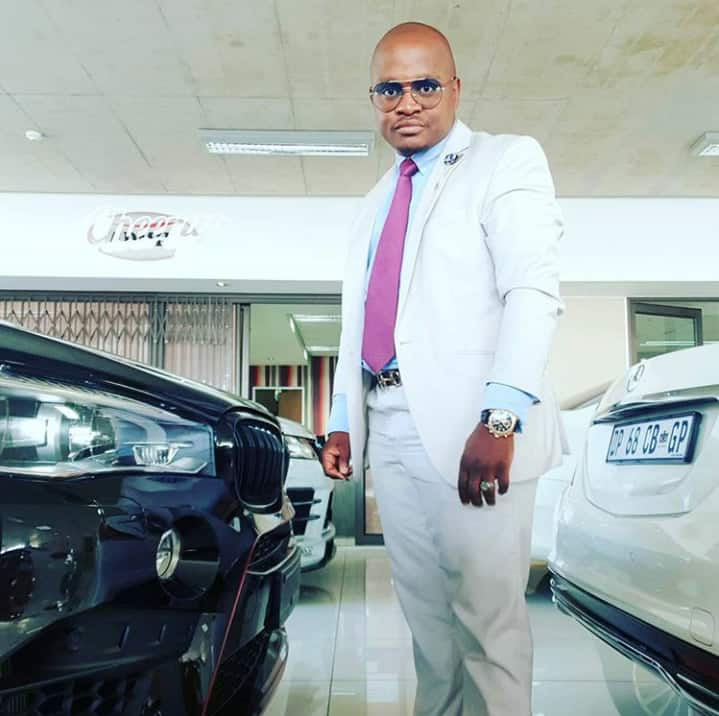 Lebo has been in a rocky relationship with the controversial South African businessman, Nico Matlala. Nico caused a considerable stir on social media after he reportedly snatched Lebohang Mabe from Shaun, the Stylist. Matlala is also the ex-fiancé Keabetswe "KB" Motsilanyane, the musician whom he dumped unceremoniously in 2016. The highly controversial tycoon has interests in the IT and construction sectors, among others.
Lebo's new lover was madly in love and wasted little time before flaunting her extensively on social media. He even went to the extent of taunting her former boyfriend, Shaun Andlie Naki, for letting such a good woman go. Sadly, the relationship is said to have ended acrimoniously in 2017 lasting only a couple of months, and Lebo Mabe seems to have moved on.
READ ALSO: Annelisa Weiland age, partner, family, TV shows, movies, and Instagram
The Lebo, Shaun and Nico scandal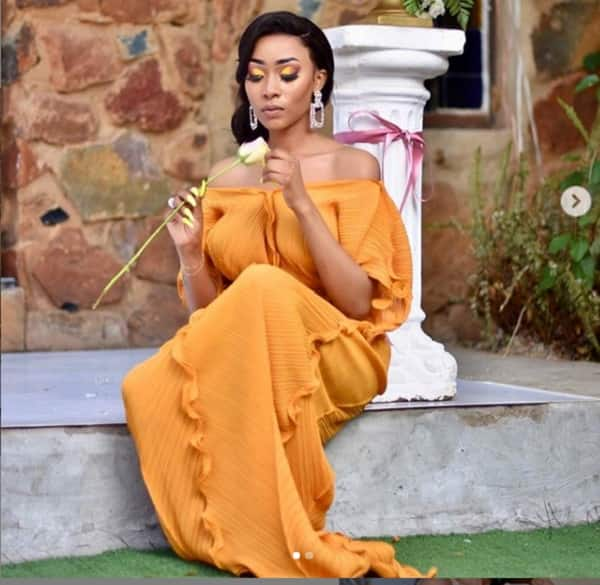 Lebo Mabe was said to have dumped the less wealthy Shaun Andlie Naki, aka 'The Stylist' for the business tycoon Nico Matlatla. It was this relationship that thrust Lebo into the limelight because Nico is not only controversial in his business dealings but he is also someone with an infamous record of dating and dumping ladies without any apologies. The media has dubbed him as the serial celebrity dater.
A Facebook page account was even started to mock Shaun, advising him on how he ought to have treated Lebo and on how to keep a woman. The account mocks Shaun, going to the extent of posting a picture of the celebrity stylist with his old girlfriend. It mocks him, telling Shaun to delete the old pictures with Lebo as she was now with Nico Matlala.
The Facebook posts were widely shared, reaching over 3, 000 shares and more than 4,000 comments from people predicting that the relationship would not last. Another account, however, also emerged purporting to be his, and it sought to put the record straight by claiming that the other savage account emanated from Phumzile Shezi, his ex-girlfriend. It claims that she was out to tarnish his image.
Parents at lobola negotiations
A source intimates that relatives of Nico from Polokwane had gathered for the lobola negotiations. Nico is reported to have parted with a whopping R140,000 in lobola because he wanted to spite his ex-lovers. The Daily Sun even managed to post a photo of Nico Matlala, Lebo Mabe, and her parents in Soweto during the lobola negotiations. The Sun Team in 2017 learned that once the lobola negotiations were completed, the couple proceeded to north Johannesburg, the location of Matlala's new home in Midrand, where they had a house-warming party.
Nico was previously engaged to KB Motsilanyane, actress and singer. He is also known to have dated Palesa Madisakwane, the TV personality.
Nico kicks out Lebo from his house
Four months after snatching Lebo from Shaun in 2017, it would appear that the two ended their relationship. A 3 part viral video narrates the saga. The first part shows Nico shouting at Lebohang as he accuses her of swearing at him. The viral video has him telling how Lebo always runs to her mom whenever an issue or problem emerges.
In 2017, the fashionable Instagram star was caught in another scandal. Sources indicate that Lebo had accused Nico of assault, even opening a case against the businessman. Nico Matlala had countered the move by charging her with malicious damage of property. Matlala is said to have also thrown her out of his home.
Business interests
Lebohang has extensive experience in accounts and sales management, having worked for many retail companies in SA. Her LinkedIn profile shows that she has held several accounts-related jobs, one of them being the Manager of a key account at Blue Jean Traders being the current position. It seems that the fashionista has now moved on to a better life without the businessman and is making a huge come back.
Is Lebohang Mabe on Instagram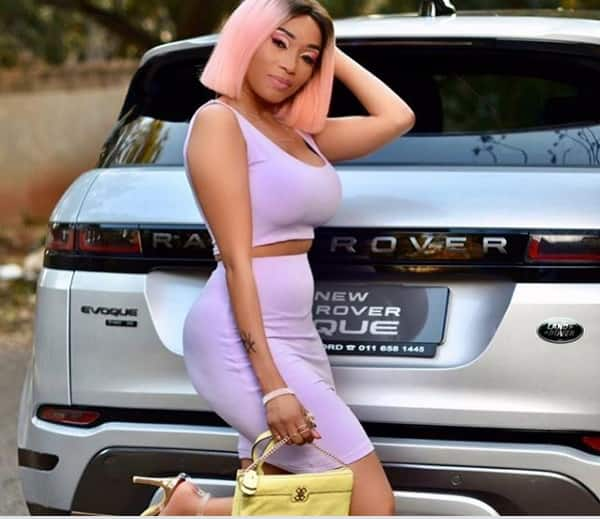 If Lebohang Mabe Instagram posts are anything to go by, it would appear that the Instagram starlet had a great 2018. Talking to social media, she revealed her new acquisition part of which is her new Range Rover.
Captioning herself beside the car, she posted,
"So this just happened…"
The fashion star who has 135k followers on Instagram also added a Mercedes Benz CLA45 AMG to her vehicle collection.
Are Lebo and Nico back together?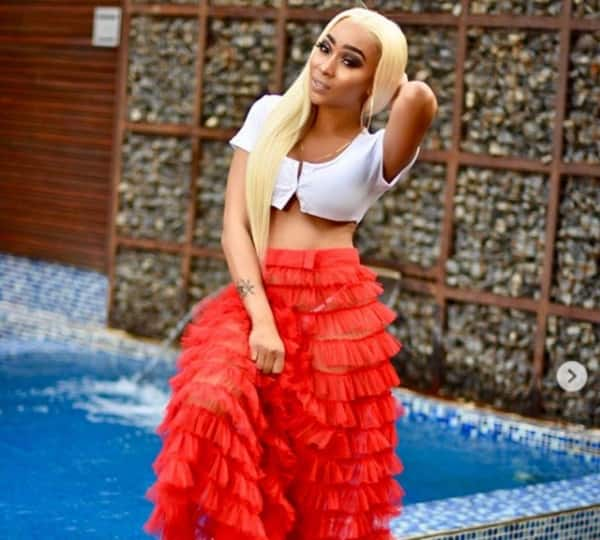 The relationship between Nico Matlala and Lebohang Mabe has been in the social media limelight for the wrong reasons. Nico seems to love posting videos of all the highs and lows of their relationship. For one who likes asking people to keep out of their relationship, the businessman amazingly feeds the eager public with regular updates about his relationship with Lebo. That the two broke up so soon in 2017 was no major surprise to many South Africans as they knew everything that was going to happen.
And the rumour mills are spinning once again! A June 2018 photo of Lebohang Mabe and Nico Matlala has surfaced. The social media photo had a caption implying the two were back together again. The picture that has tongues wagging suggests that Lebo and Nico have kissed and not said goodbye but reconciled. In the post, Matlala appears to thank her for being kind enough to allow him back into her life.
The lovely Lebohang Mabe might have made the headlines in 2017 for her rocky relationship with Nico Matlala, but after the relationship ended in 2018, Lebo is on to better and bigger things. If you wish to see the proof of this, just follow her Instagram posts!
READ ALSO: