Who is Angelo Agrizzi? He is a man most people have come to know as a whistleblower, though some do not agree. He has captured the attention of the nation with his recent public confessions on state capture and more. And if you are a patriotic South African, Angelo is a man that you should follow closely.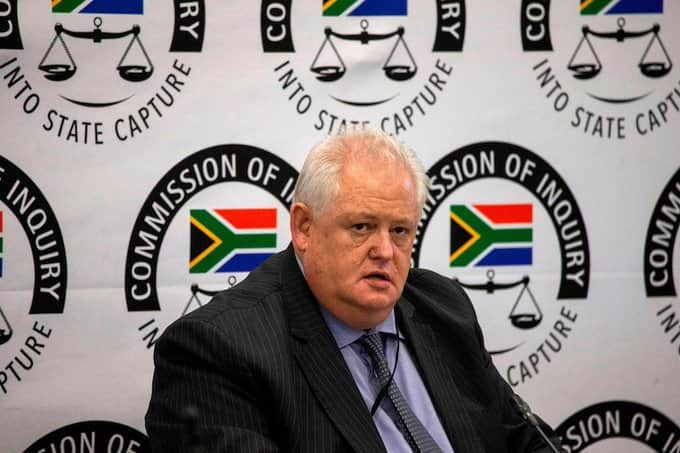 Agrizzi is described as a passionate game-changer who has been on a role as a mentee, learner, change agent, consolidator, innovator, scenario planner, and leader. Who started Bosasa? When did Bosasa start? Who owns Bosasa? These are some of the questions that you will come across when learning about Agrizzi.
READ ALSO: Sdumo Mtshali biography: age, wife, wedding, brother, parents, TV shows, movies, nominations, awards and Instagram
Biography
He goes by the nickname Ferrari Fanatic and lives in Midrand, Gauteng. Angelo Agrizzi, from his nickname, is a Ferrarista who empowers people with a new zest of life. He is the former COO of Bosasa group of companies, formerly known as Dyambu and a proud Italian. Agrizzi, being led by forerunners in women empowerment, was unable to make it successful due to a lack of required fundamental principles. In spite of this, he used the knowledge and experience he acquired in Malope Group of Companies to transform Dyambu into the Bosasa Group of Companies. He is the whistleblower on allegations of corruption and state capture of Gavin Watson Bosasa.
Age
Agrizzi's age is not made known yet. He is said to be in his 60's or 70's following his lasting career and demeanor.
Angelo Agrizzi wife
His wife is known as Debbie. The two have two monkies; Juliet and Romeo.
Children
Angelo Agrizzi is the father of Giancarlo Agrizzi.
House
He owns a posh Fourways home located in Johannesburg. The house has exotic features and is very inviting. This house was recently advertised for sale on several property websites but was then withdrawn in a flash after Sunday Times asked Agrizzi why he was selling it. The former Bosasa COO said he would return to Italy, where he allegedly has another home after he ends his testimony. He, however, claims the trip is only a holiday, and he plans to return to South Africa.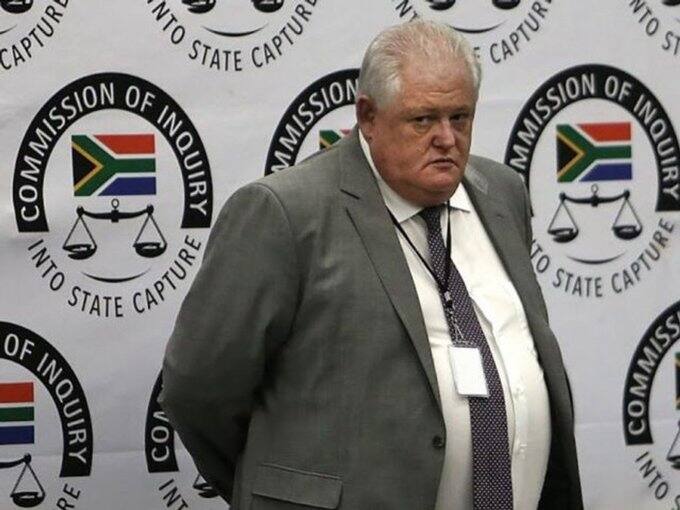 Networth
After a long, illustrious career, Agrizzi Bosasa COO is stipulated to be a wealthy man. Angelo Agrizzi cars have a special place in his heart, especially the Angelo Agrizzi Ferrari. His love for cars is well-known, and he owns expensive vehicles, including a red Ferrari. His net worth is, however, not known. He was charged with fraud claims with the value of R1.6 billion.
On Gavin Watson
The alleged corrupt former Bosasa COO Angelo Agrizzi says that it is "very plausible" that the late Gavin Watson and former boss may have tried to flee the country. According to an officer who wished his identity to be made private, Gavin Joseph Watson had a car crash accident at 05:05 on a road that leads to the airport's drop off point. The horrific incident happened when the vehicle lost control and collided with the bridge pillar. Speaking to a source, Agrizzi said that he also learned about the incident through the news broadcastings and thought of it as a shame. He also said that it was tragic.
He went ahead to say that it was unfortunate and saddening that the man lost his life. This was not all. Agrizzi empathized with Watson's family and extended his heartfelt condolences for their loss.
He also said he had heard stories alleging to Watson's fleeing the country and that those allegations might be true considering all the charges raised against him. He further expressed his empathy for the family and noted that whatever Watson did was not right.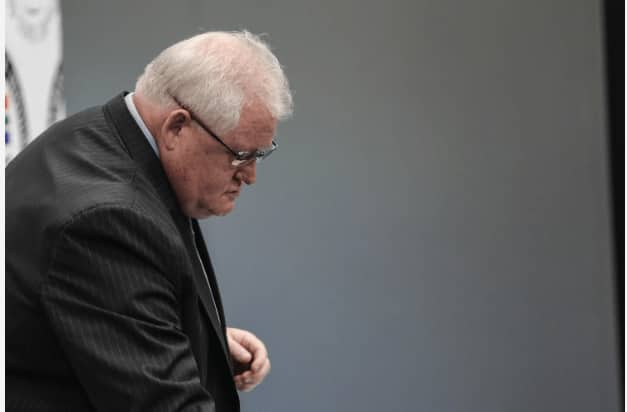 READ ALSO: Kajal Bagwandeen biography: age, husband, wedding, sister, modelling career, dance, movies and Instagram
Latest news
After the death of Watson, former Bosasa supremo has hit back at the media report. The family members of Gain Watson accused Agrizzi Angelo of being involved in Watson's "murder." The preliminary autopsy report indicates that the heart of Watson had already stopped functioning, and there is a possibility that he was already dead long before the impact. This was evidenced by a lack of severe bleeding, that would otherwise be the case, from the neck wound that led to a seriously damaged carotid artery. No official evidence has been presented to the public, and Police investigations are still ongoing.
Agrizzi, however, wants the Sowetan to revoke the story on an article they published. The article quoted Jared Watson, who is Gavin's nephew. In the article, it said that Gavin's death would only benefit Agrizzi. Angelo believes that the publication has painted him as a killer and in turn tainting his reputation. His lawyers said that their client, Angel Agrizzi, strongly deny his alleged involvement in Gavin Watson's death. Agrizzi, through his lawyer, wrote a letter to the Sowetan. The letter said that Angel could not provide evidence in response to the allegations.
Jared Watson, kin to Gavin, revealed to a source that Gavin's phone disappeared the morning of his death, and its movement afterward is suspicious. The phone was tracked and found to be at Germiston, on the day time, which is the same location where Angelo had business with his brothers. It was later located at Watson's driveway before its signal disappeared without a trace, allegedly while on its way to Angelo's house that is located in Fourways.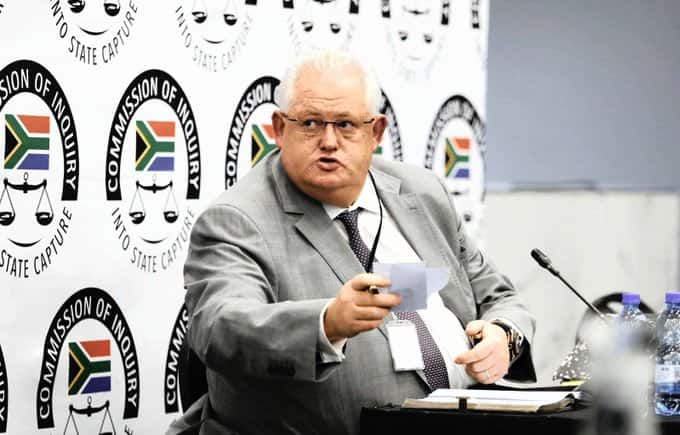 READ ALSO: Tango Ncetezo biography: Age, marriage, parents and Instagram
Jared Watson continued to say that if their suspicions of foul play hold the water, they will begin to ask who will gain the most from the death of Gavin. They will also look into past events and question the person who threatened Gavin with death. He said that it is apparent Angelo is the man who would gain a lot from the death of Gavin. This is because, the late Gavin, was to release information that linked Angelo to massive theft from Bosasa, disqualifying all the false claims Agrizzi had given the state capture commission.
Daniel Witz, Agrizzi's attorney, indicated in a letter that there is a huge population in Germiston. Therefore, making a blanket and baseless allegations linking Gavin's death to Angelo, based on unsubstantiated facts, is vexatious. The letter similarly states that the fact the phone was tracked all the way to Bryanston does not imply that it was heading to Fourways.
Angelo Agrizzi is a powerful and resourceful person. The tactful businessman has survived the economy and managed to rise to success. He is self-made, and his entrepreneurial skills are admirable.
READ ALSO: