Overall, not so many women understand matters of sports, especially soccer. However, times have changed, and now more women around the world are taking center stage in the so-called male-dominated fields. Mpho Maboi is among the few women in South Africa with tantalizing soccer analyzing skills. The Mzansi sports reporter is always on the waves doing what she does best to bring you up to date on sport matters. But wait, who is Mpho Maboi? How did she manage to make a career out of sports broadcasting? Well, stick around as I walk you through her personal life and career.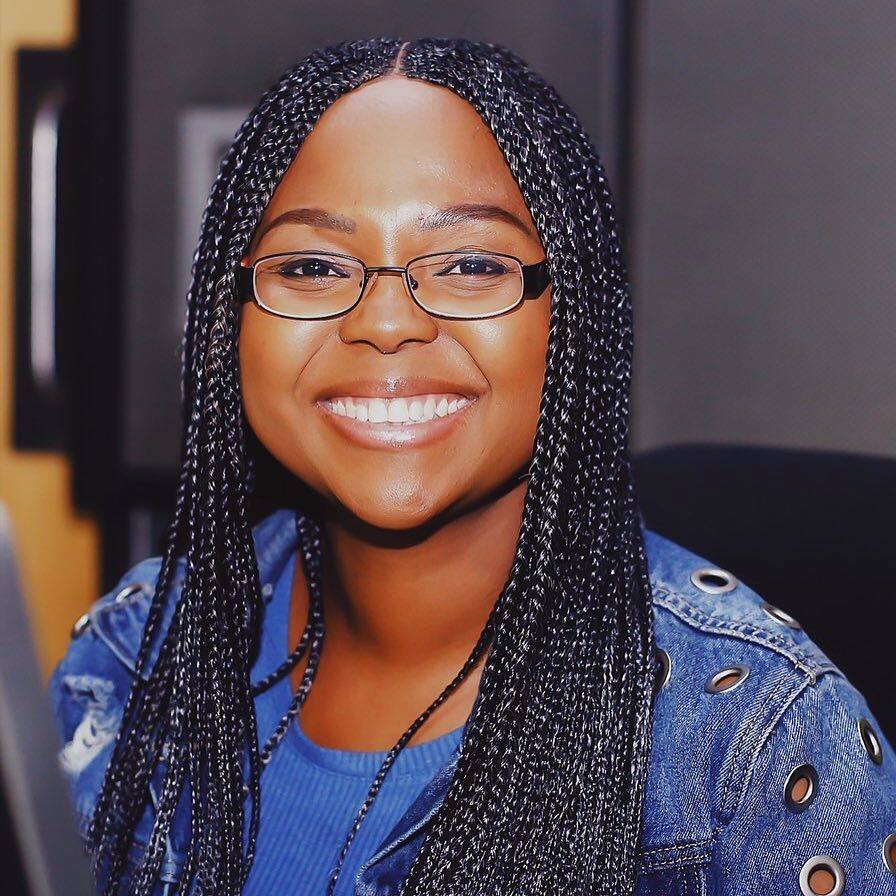 At times, Maboi is known to be a controversial character because of the nature she expresses herself. There were several instances when she made headlines because of her marriage. However, this is common when you are a celebrity. Apart from being in front of cameras, she is also a proud mother and wife. She always balances the two because they are vital to her. Besides, this is what everyone else does.
Mpho Maboi profile summary
Full name: Mpho Maboi
Date of Birth: September 22, 1980
Place of Birth: Benoni, Gauteng
Age: 38 years
Occupation: Sports Presenter, Radio personality and Blogger
Spouse: Reneilwe Letsholonyane
Kids: Keneilwe Letsholonyane and Thato Letsholonyane
Online presence: Instagram, Facebook, and Twitter
Mpho Maboi biography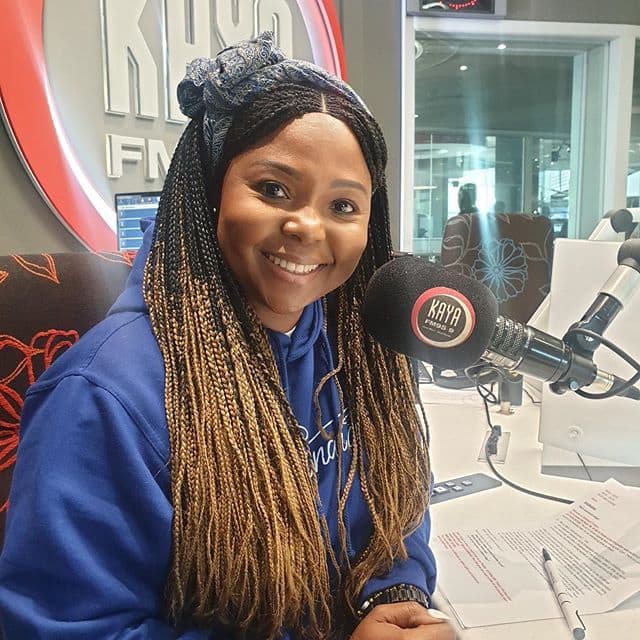 Mpho Maboi was born on September 22, 1980, Benoni, Gauteng. She attended Wordsworth High School. Later, she preceded her higher education at the University of Johannesburg. After that, her parents moved to Daveyton, West of Johannesburg. It is at Daveyton, she grew up before meeting her destiny. Most of her fans recognize her as the YFM DJ. Perhaps, it is because she started her career at YFM. While at YFM, she was working alongside DJ Fresh. However, she left the station after which she settled for sports reporting.
Later, Mpho Letsholonyane moved to Supersport. She worked there for a while before again joining Metro FM and SABC. She is an anchor for SABC and a presenter for Metro FM. She hosts The Fresh Breakfast Show.
READ ALSO: Lerato Kgamanyane biography: age, boyfriend, husband, blog and Instagram
How old is Mpho Maboi?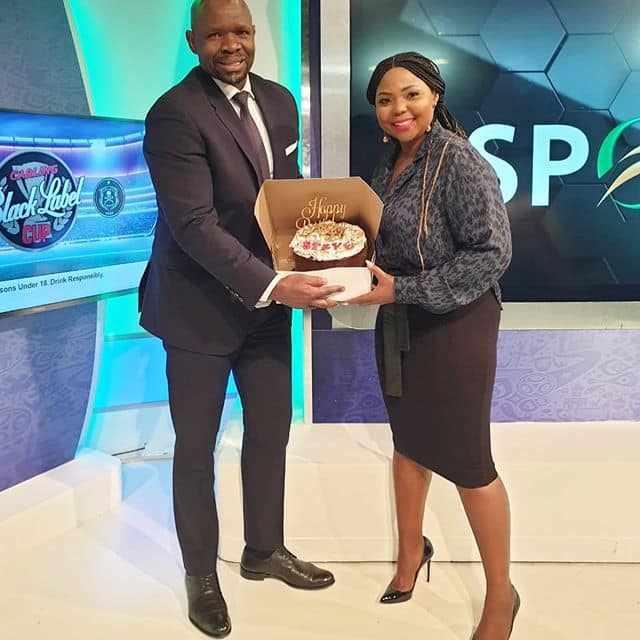 Mpho Maboi age has been a cause of concerns for her die-hard fans. Due to their intense love for the sports presenter, they often get excited whenever she is in front of the camera. Well, she is only 38 years old as of 2019. She will be turning 39 years old in September this year.
Is Mpho Maboi married?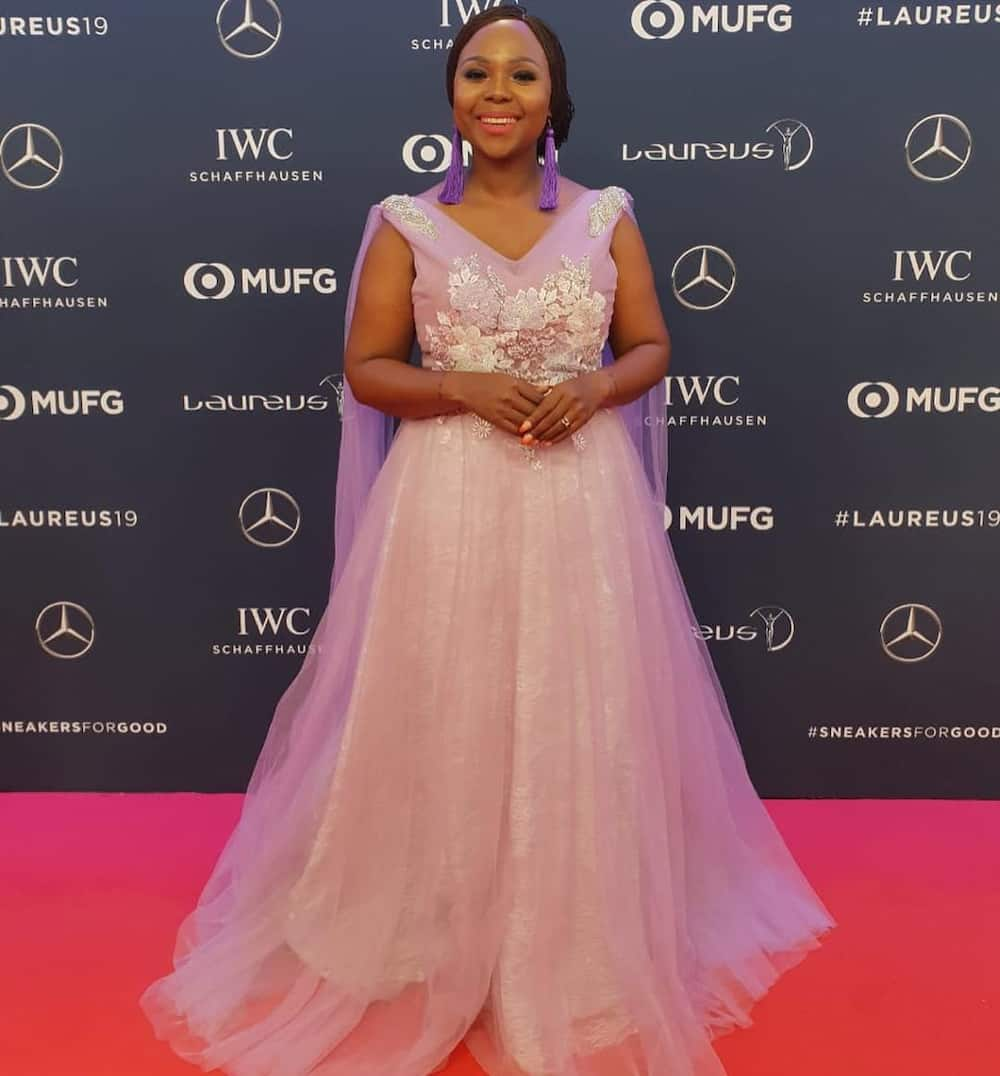 Mpho Maboi's husband is one of the questions that will pop up on the search page whenever you try to search her name on the internet. Well, it is essential to know that Maboi is already taken. She married the legendary South African footballer, Reneilwe Letsholonyane. The two lovebirds, Reneilwe Letsholonyane and Mpho Maboi, were the talk of the town back in 2017 and 2018.
There were several instances when Mpho Letsholonyane came public defending her relationship with the footballer. After her traditional marriage to the footballer in 2018, she was criticized badly by a section of people who thought that she loved Reneilwe Letsholonyane because of money. She was furious, and she took to her social media, giving her response on the matter.
Wedding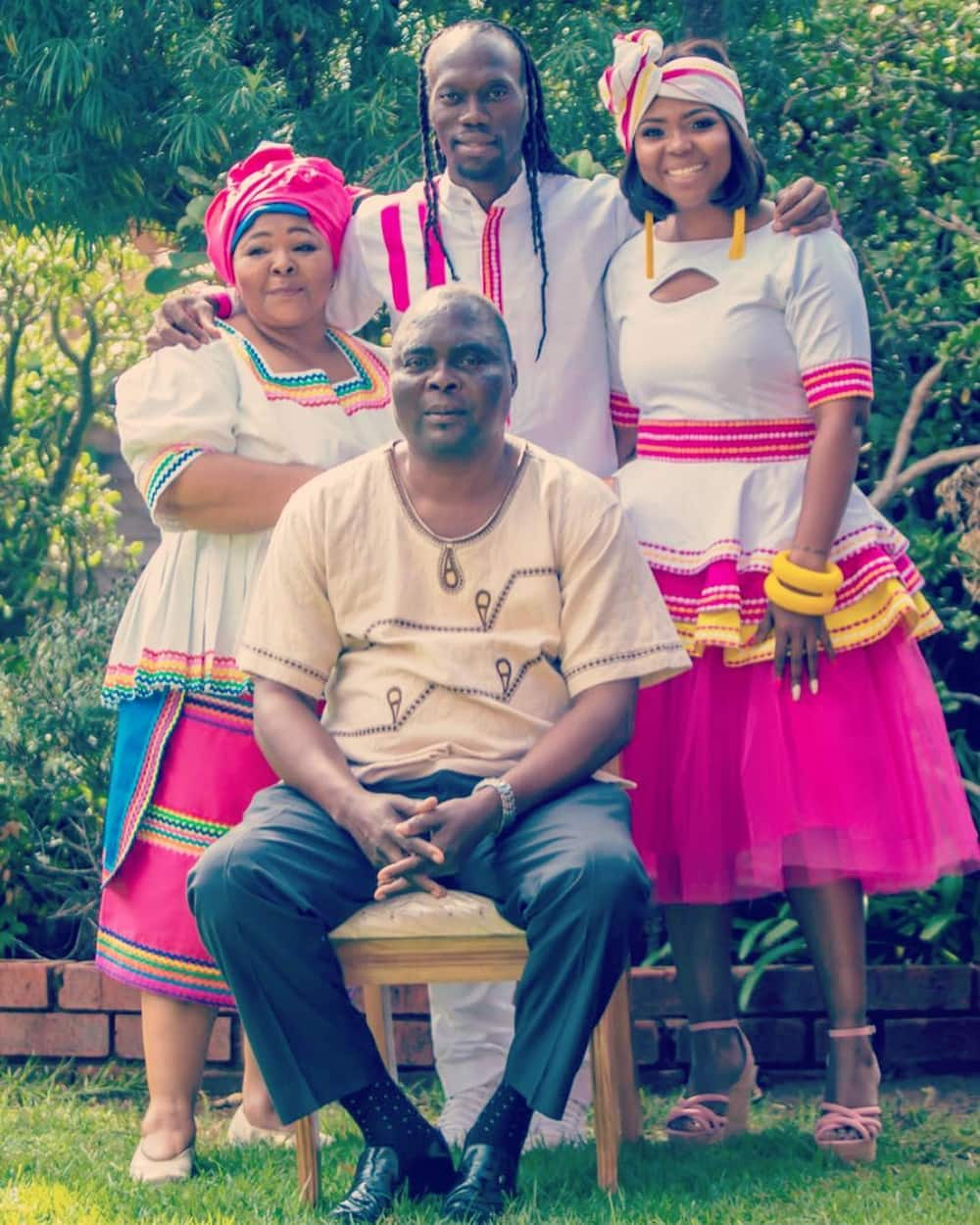 The two love birds tied a knot on 24 March 2018. Though it was not a church wedding. The two wedded in a colorful traditional wedding. Photos from the wedding were leaked online, and the two seemed relaxed and comfortable about the event. Later on, Letsholonyane introduced her into his family. As a sign of acceptance, she was given a traditional name. However, she was not ready to share the name with her followers as she chose to keep it to herself.
Her siblings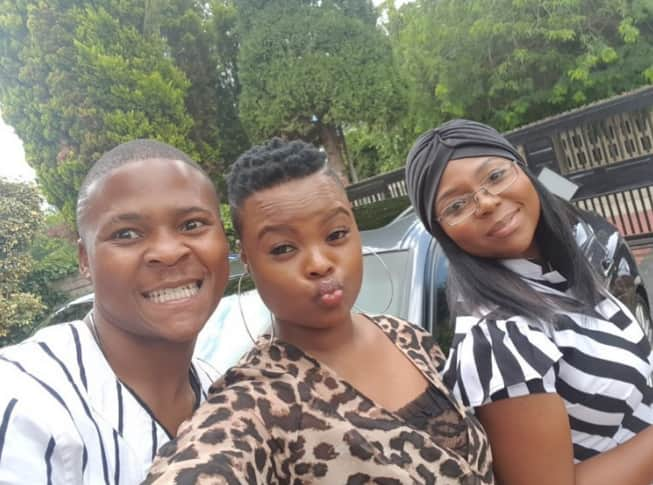 Reneilwe Letsholonyane wife has two known siblings. At times, she posts them on her Instagram pages with funny captions. Unfortunately, their names are not yet known to the public. Like her, her younger sister is stunning too. You can visit Mpho Maboi Instagram to learn more about her siblings.
Her children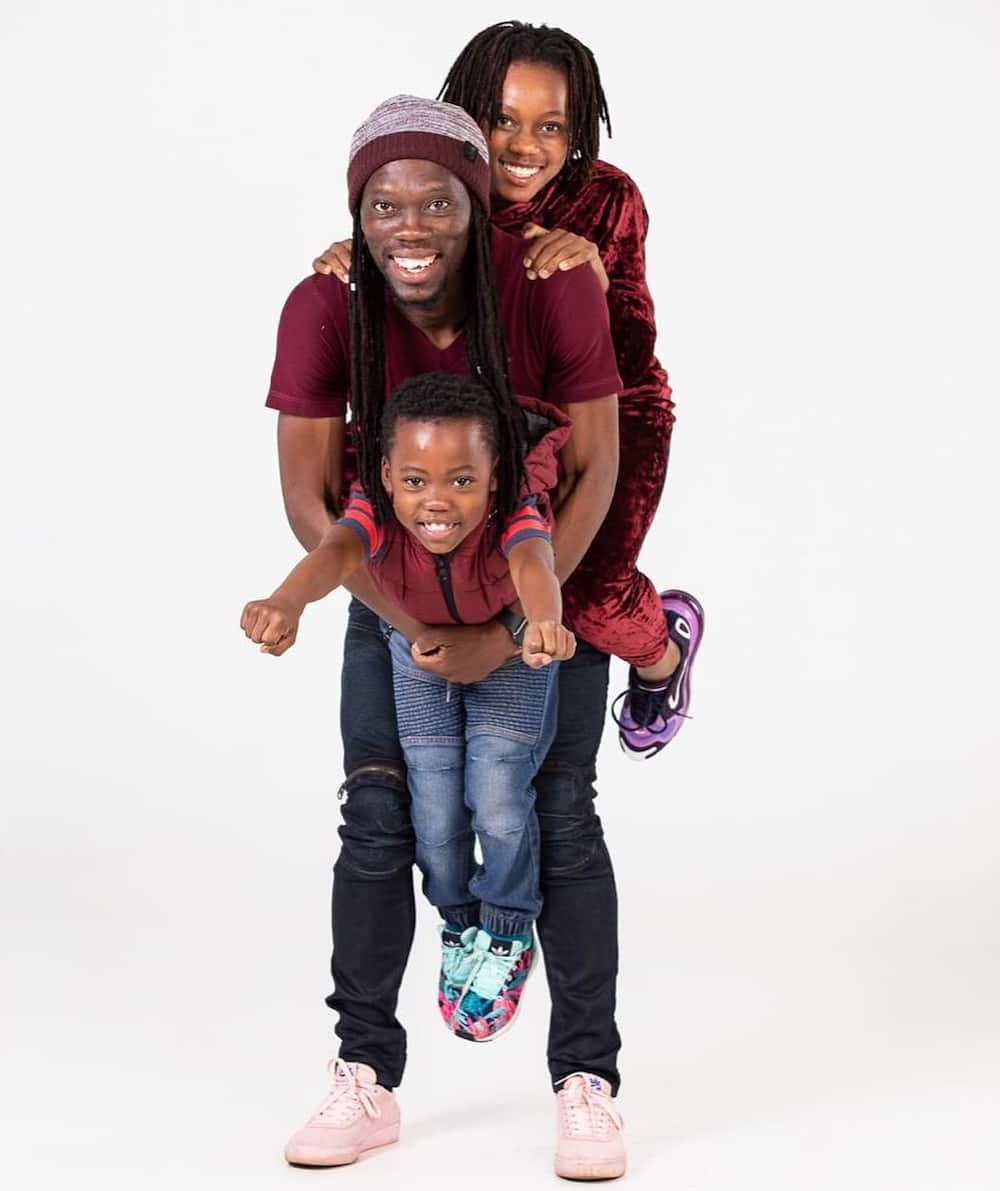 Who is Mpho Maboi baby daddy? Now that you know that she is married to Letsholonyane, it is, therefore, clear the footballer is the father of her kids. The two love birds are blessed with two kid only; a boy and a girl. Their names are Keneilwe Letsholonyane and Thato Letsholonyane.
Her parents
Letsholonyane wife does not like it when it comes to an issue involving her parents. Of course, she talks about them a lot, but no one knows their names. While it is easy to conclude that her father's name is Maboi, it is still not his full name. Again, the name of her mother is not known. Many at times, she is proud of her parents, especially her father. Believe it or not, her father inspired her greatly to become what she is today, sports presenter. In one interview she said,
"My dad loves football. I guess because soccer was always there, I grew to like it."
Latest news about Mpho Maboi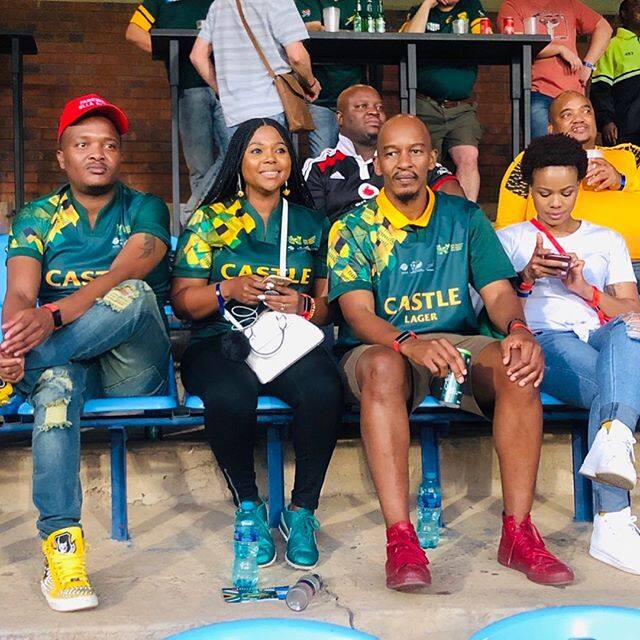 As a media personality, Mpho, at times, makes headlines; both good and bad. Last year, the story about her traditional wedding was the talk of the town. The wedding was so lovely that people could not stop talking about it so soon. Also, the presenter busted a few people on social media, who alleged that her husband was ugly, and she only fell in love with him because he was wealthy. Lastly, she trended sometimes back because of her quarrel with a colleague at work. However, the conflict was solved internally, and everything moved on smoothly. It is essential to point out that she has not hit the headline lately as she used to before getting married.
Mpho Maboi is a true definition of beauty with brains. She is among the few women in South Africa who believes in what they do. So far, she is doing exceptionally well in her presentation work. No doubt, her sports analyzing skills are on a different level. People are always glued to their screens because of her.
READ ALSO: Teko Modise biography: age, measurements, wife, business, current team, stats, salary, cars, house, Instagram and net worth