Amor Vittone is a renowned South African actress, singer, presenter, choreographer, and speaker who has been active since way back in 1998. She sings in Afrikaans and English with her genre being primarily pop, and is widely known for her successful albums such as Voluit. Voluit, which was her first Afrikaans album, attained gold status within half a year. So, what more is there to know about Amor Vittone?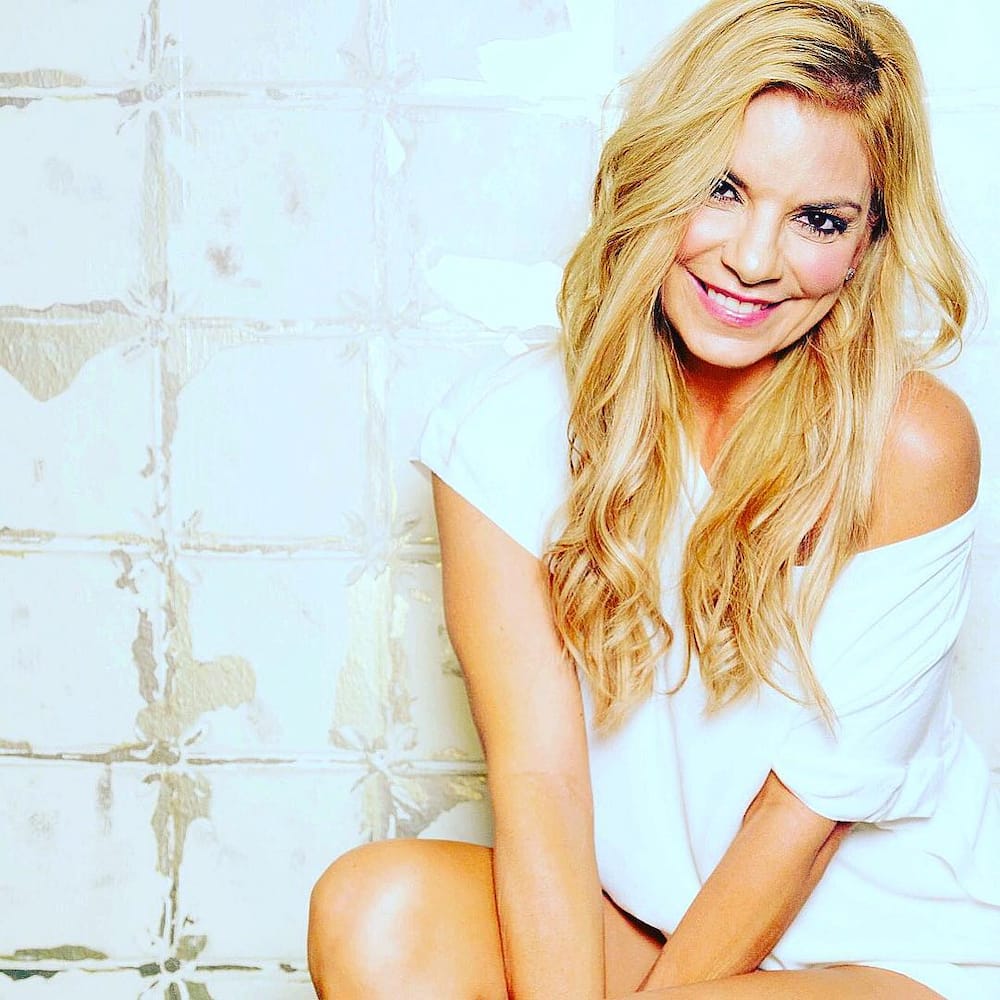 Did you know that Amor Vittone won South African Modern and Tap Dance championships for seven years in a row? The semi-Italian beauty has also been nominated for several awards and appeared on a number of magazine covers. Her exact net worth is unknown, but here are other interesting facts that you should know about this talented and gorgeous South African.
READ ALSO: Hans Strydom age, wife, TV shows, farm and Instagram
Amor Vittone profile summary
Full name: Amor Ines Vittone.
Date of birth: March 16th 1972.
Place of birth: Johannesburg, Gauteng Province, South Africa.
Amor Vittone age: 47 years old as of 2019.
Nationality: South African.
Amor Vittone Instagram: @amor.vittone.
Amor Vittone Facebook: @officialamorvittone.
Amor Vittone Twitter: @amor_vittone.
Relationship status: single.
Occupation: actress, singer, presenter, choreographer, and speaker.
Famous for: her successful albums such as Voluit, which has gold status.
Amor Vittone biography
Amor was born to father Dario Vittone and mother Delyse Vittone. Born in Johannesburg, the stunning beauty was a prodigy in both sports and academics while in high school. The former Miss Johannesburg then joined the Rand Afrikaans University where after completing her studies, was awarded an Honours degree in Communication.
Career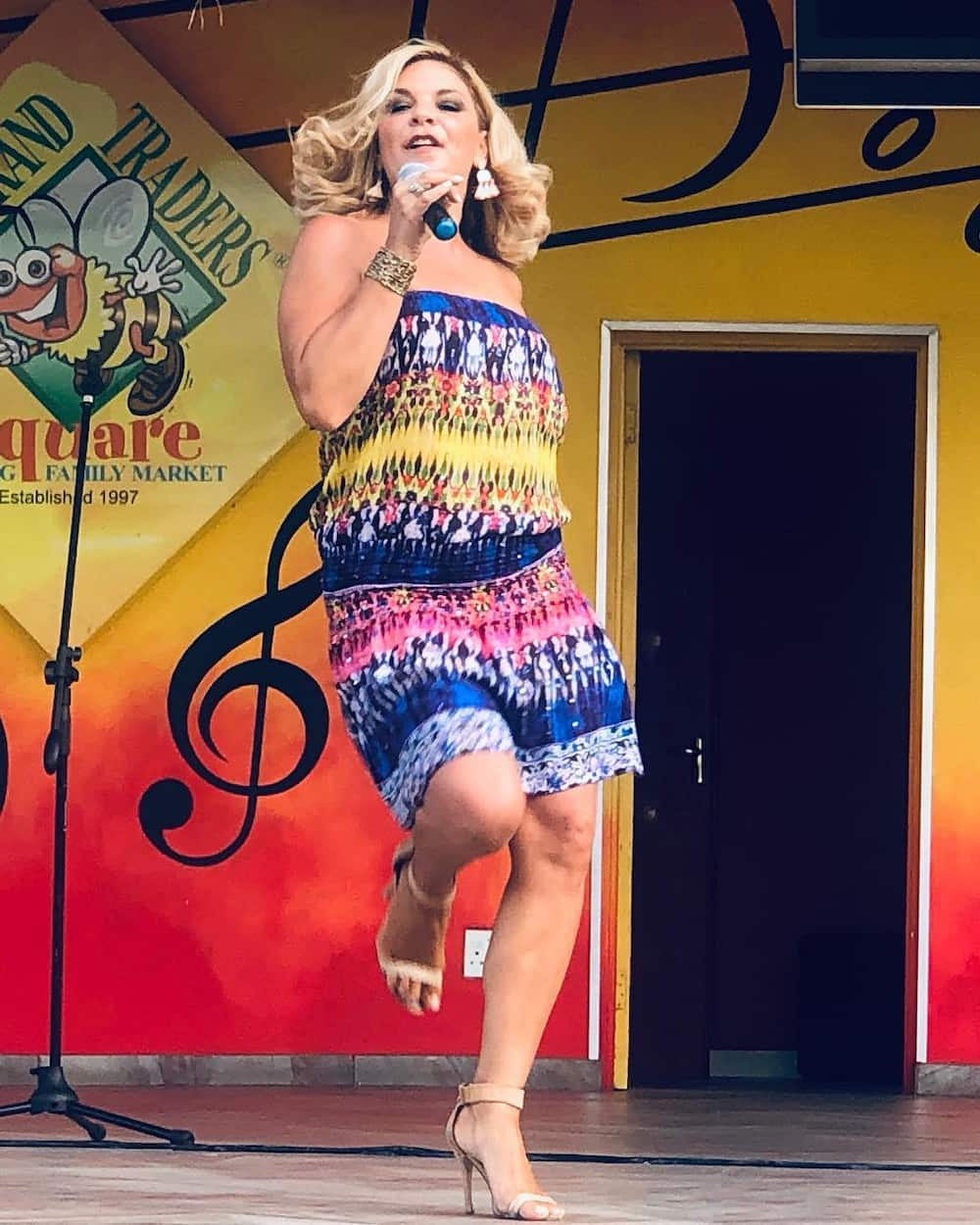 Amor joined the industry in 1998 and dropped her first album titled Wild Cherry Kisses the same year. Produced by EMI, the album has Afrikaans and English songs as well as a song showing her Italian roots. Between 2000 and 2006, she released four albums spaced out between two years with Voluit being released last in 2006.
Aside from her music career, she has appeared in productions such as Richard Loring's Girl Talk, and West Side Story in the Pretoria State Theatre. Her other productions include Strictly Tap Dance Fever and Streets of Gold. She released her very own dance production in 2012 titled Amorisque.
Her success in music has opened doors for her in other places such as being part of the TV Lotto program called Road 2 Riches. You may have seen her in other shows as well such as Mainly for Men, Puzzle Bonanza, and others. She even had her own radio show on Jacaranda FM.
Amor Vittone awards and nominations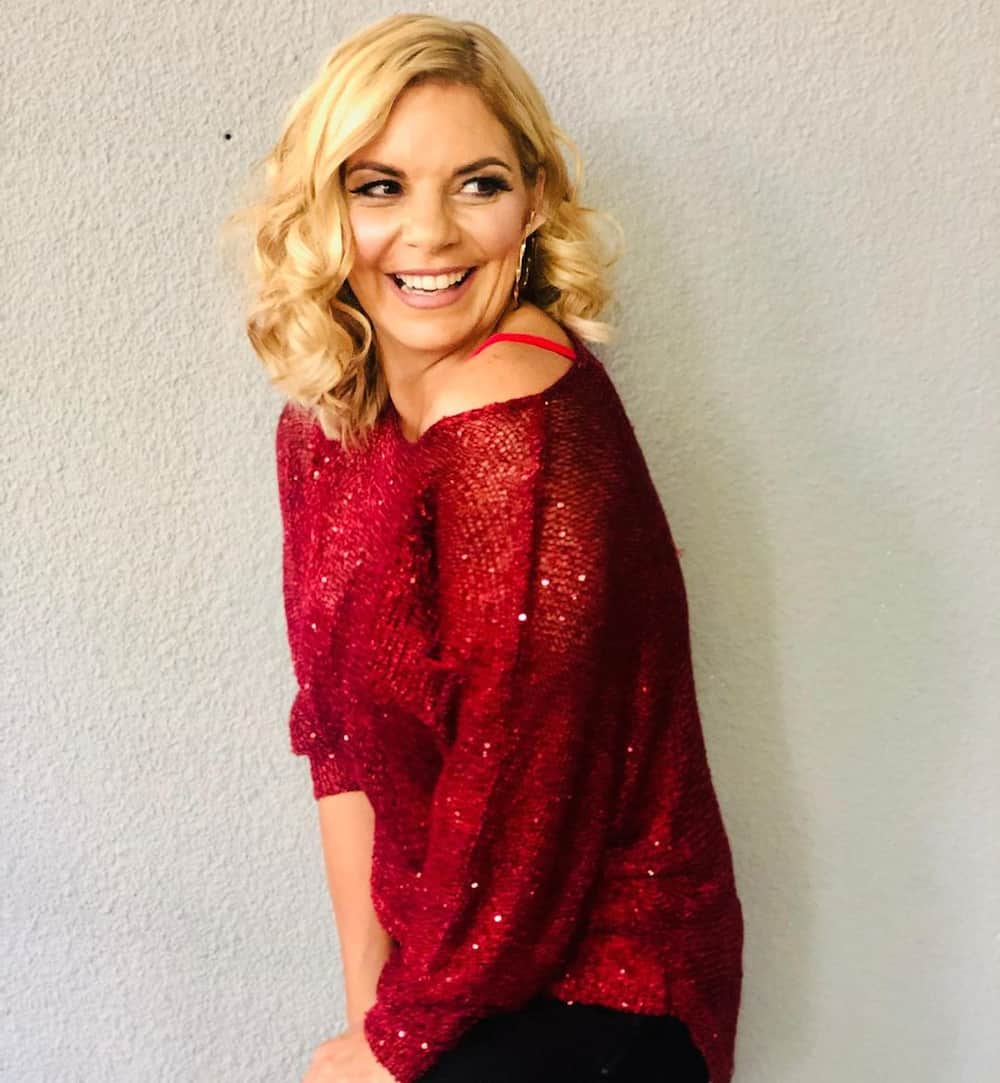 Her efforts have not gone unnoticed as she has received the following recognitions:
Huisgenoot Tempo Award in the most popular South African female artist category;
People Magazine's Crystal Prize in the Hottest SA Artist category in 2007;
Vonk Afrikaans music awards in the best female artist category in 2007;
South African Music Association award in the Beste Afrikaanse Popalbum category for her album Voluit;
Best Afrikaans DVD in the Afrikaans music awards for the video of "Voluit Lewe" in 2007.
Amor Vittone songs
Her songs include:
Voluit Lewe
Elke Dag Elke Nag
Glo Altyd Aan Môre
Sprei My Vlerke
Hierdie Nag
Hier staan ek weer
Wild Cherry Kisses
Het Jy Dalk die Sleutel
Vriende Soos Jy
Herinner My
Amor Vittone Hitmix
Te Laat Vir Totsiens
Dit Moet Meer As Liefde Wees
Ek Verlang Na Jou
Net Soos Ek Is
Alles net oor jou
Die Gevoel Dat Ek By Jou Moet Wees
Angel
Boem Boem Boem
As Die Wêreld Stil Gaan Staan
Kom Huis Toe - Hier na My
Konsertina Vastrap Keurspel
I Will Love Again
Doing It
Wat van 'n Vakansie Net vir Al Ons Girls
Vlieg Nou Weg, My Mooie Skoenlapper
Die Goeie Tyd
Nie Reg Om Reg Te Maak
Kom Val Hier Binne My
Hou My Vas
Amor Vittone husband
Amor was married to Joost van der Westhuizen, and her name changed to Amor van der Westhuizen. However, the two split up in 2008. Their wedding happened in October 2002 after Joost van der Westhuizen first wife left in 2001.
Is Joost dead? Yes, he died in February 2017. When he died, the Joost and Amor relationship was in a terrible state, which was further compounded by the Joost van der Westhuizen will. In the will, Amor was left with nothing substantial, which has been a source of constant court battles for her.
Amor has a house in an estate in Midrand, Johannesburg.
Amor Vittone children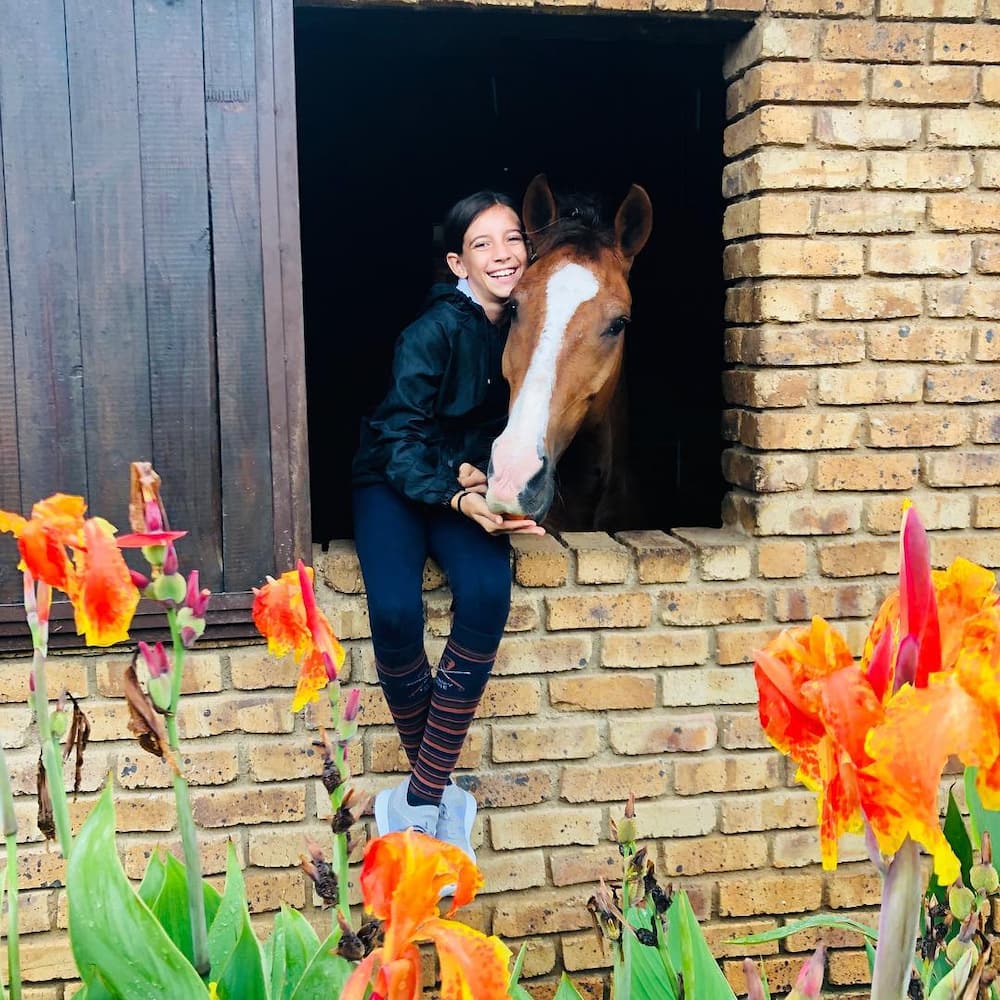 Amor and Joost had two children, a son and a daughter, called Jordan and Kylie van der Westhuizen respectively.
Amor Vittone latest news
Recently, the singer's father had a health scare when he collapsed. Amor had to leave the recording of Dans in Jou Taal (a dance show she judges) and had to rush to the hospital. Thankfully, he pulled through although the exact medical issue was not revealed to the public. According to Amor, her father is a crucial person to her and her kids, since he is like a father to them.
READ ALSO: Jamie Bartlett biography: age, children, wife, parents, TV shows, movies, nominations, awards, quotes, net worth, and Instagram
The past few years have been trying times for Amor Vittone amid all the court battles but she is somehow pulling through. Hopefully, all legal struggles are resolved. We wish her all the best in life and love.
READ ALSO:
Diaan Lawrenson age, children, husband, wedding, TV shows, movies, nominations, and Instagram
Tebogo Khalo biography: age, baby, husband, pictures, Rhythm City and awards
Priyeshka Lutchman age, partner, real parents, modelling career and Instagram
Annelisa Weiland age, partner, family, TV shows, movies, and Instagram
Thembinkosi Lorch biography: age, measurements, wife, parents, current team, stats, salary, car, house and Instagram