Gerrie Coetzee age, measurements, children, wife, martial arts, total fights, wins/loses, facts and where is he today
Gerrie Coetzee comes up top among the list of South African boxers, for he is a legend in his own right. During his career, he bagged a whopping 33 wins out of 40 matches and went forth to secure the WBA Heavyweight Champion title from 1934 to 1984, which solidified his place in the history of world boxing. Here is all about him.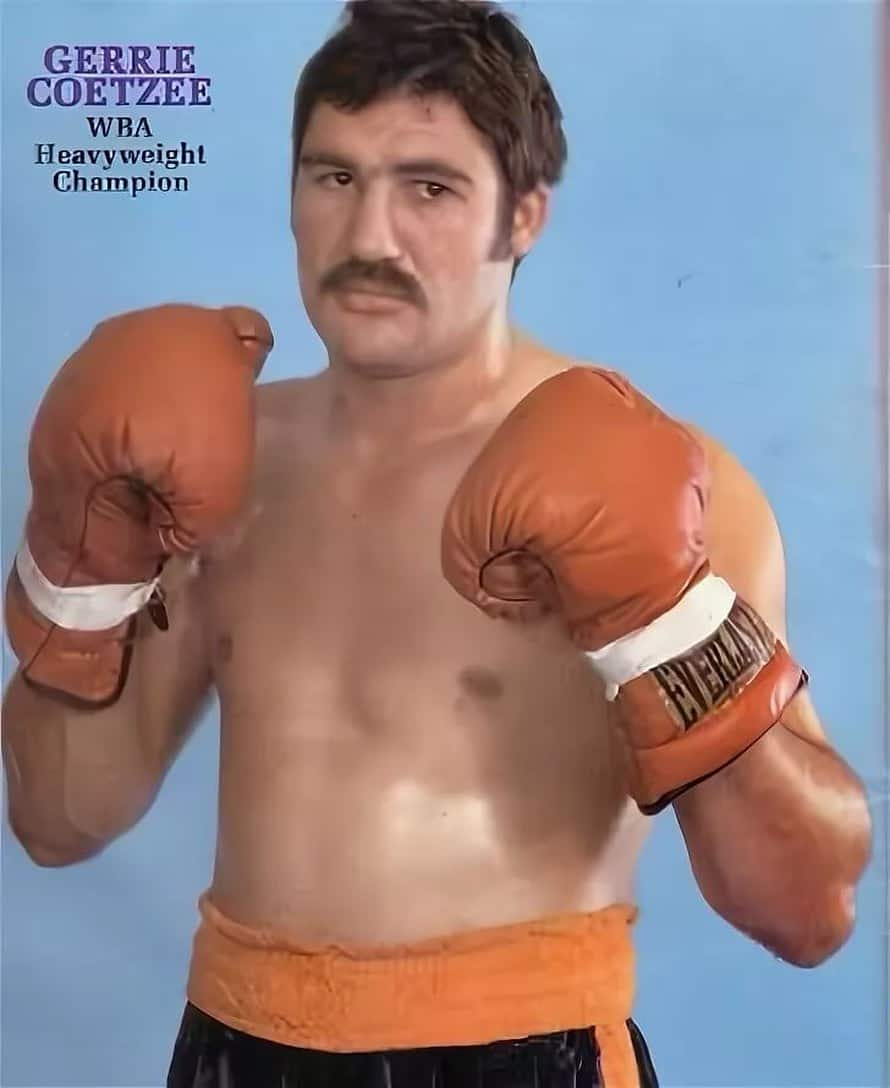 Coetzee is a true South African hero and the epitome of success when one envisions Boxing in the rainbow nation. Here is a fun fact; he is the very first African to contend for and win a world heavyweight championship. His achievements speak loud and clear, yet he is such a reserved man with his personal life kept under lock and key.
READ ALSO: Mamelodi Sundowns logo, kits, players, coach, new signings, transfer rumours, salaries, website, facts and latest news 2019
Gerrie Coetzee profile
Name: Gerhardus Christian "Gerrie" Coetzee
Date of birth: 8 April 1955
Gerrie Coetzee age: 64 years old
Place of Birth: Boksburg, East Rand, Gauteng, South Africa
Martial arts: Boxing
Years active: 1974 to 1986, 1993 and 1997
Spouse: Rina Coetzee
Children: Lana Coetzee, Gerald Coetzee
Gerrie Coetzee measurements
Height: 1.92 m/ 6 feet 4 inches
Reach: 206 cm/ 81 inches
Weight: Heavyweight category
Gerrie Coetzee career summary
Wins: 33
Wins by KO: 21
Losses: 6
Draws: 1
Coetzee career
Gerrie began his career on the night of 14th September 1974. During this match, he went head to head with Christian Roos, and he won. This was only the first of the 22 unbeaten win streaks that focused much attention towards the young boxer.
During his unbeaten streak, he faced various top tier boxers who already had distinguished careers such as Randy Stephens, Pierre Fourie, and Ron Stander. He also had a rematch with Roos, who he defeated yet again. He also faced Kallie Knoetze, a boxing rival and fellow amateur in the heavyweight category.
Nicknames
His epic fights, however, would begin to take a toll on his body with his right hand requiring numerous corrective surgeries due to troubled incidences. From this, his nicknames would rise. He would grow to be known as The Bionic Handor Seer Handjies, which is the Afrikaans name Knoetze gave him translating to Little Sore Hands.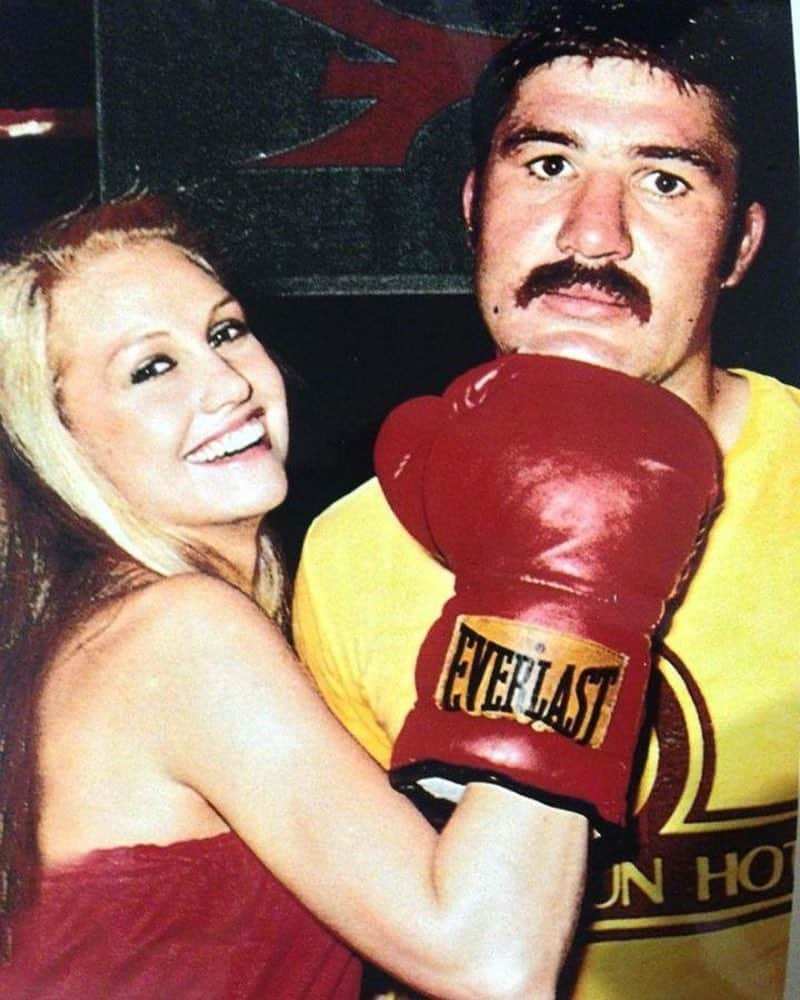 READ ALSO: Cheslin Kolbe biography: age, height, wife, wedding, salary and Instagram
Journey to World Championship
As is known, Gerrie is the first African-born holder of the WBA World Heavyweight Championship titleholder. However, his journey to this level of success was not the easiest and took the defeat of self-doubt to achieve this.
First, try
A young Coetzee, who admitted later that he struggled with self-confidence, especially against American bred boxers. He faced John Tate at his first attempt at the World Heavyweight Championship title that had been left without a holder after Muhammed Ali held it. While Tate won a decision over 15 rounds, Coetzee would get a title of his own, the first African to ever bout for a world championship title.
Second, go
If at first, you do not succeed, try again. And that he did. On his second bout for the title, he battled Michael Dwayne Weaver, who took the title for himself after defeating John Tate. Coetzee had the lead during the first several rounds but lost stamina and momentum. By the 9th round, he was throwing fewer punches, and Weaver capitalised on this to successfully defend his championship title.
Third time's the charm
On 23 September 1983, Coetzee would face Michael Marshall Dokes, who held the title at the time. During this time, the majority of people did not expect Gerrie to win since his first two tries were unsuccessful and would see him being dubbed Someone who could not win 'The Big One.'
The match took place in the Richfield Coliseum in Richfield, Ohio. As expected, he dominated the fight during the first rounds but switched it up with different techniques, which gave him the upper hand here. In the tenth round, history was made. Coetzee knocked out Dokes to become the first South African to hold the WBA World Heavyweight Championship title and the first caucasian to retain the title.
READ ALSO: Quick, easy and tasty Kassler chops recipe in South Africa
Life after the championship
After losing his title to American boxer Greg Page in 1984, it was clear that his career was coming to an end. He did make several tries at a comeback, facing off with James "Quick" Tillis and Franklin Roy Bruno. He tried his hand at the WBA heavyweight title again, where he faced Tim Witherspoon. Coetzee was knocked out in the first round, and this is where he announced his retirement.
Despite this announcement, he came back in 1993 and 1997 to face off and win against Dave Fiddler, Wes Turner, and Dan Komiscki. He, however, lost to Iran Barkley after being knocked out in the tenth round.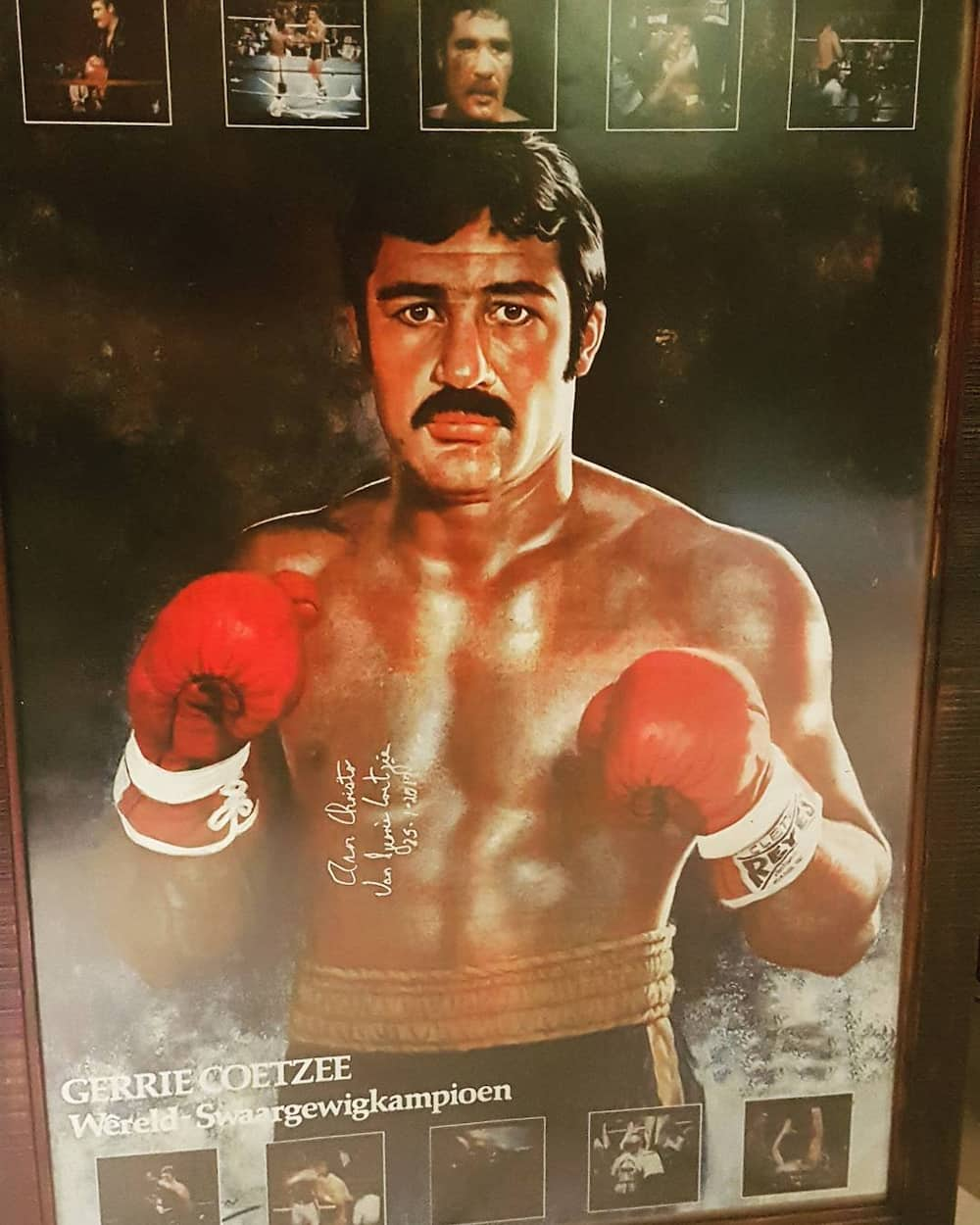 Gerrie Coetzee personal life
He was in the limelight for years on end but still managed to keep his own life very private. Little is known on Gerrie Coetzee family; he is married to Rina Coetzee and has two children, a daughter named Lana Coetzee and a son named Gerald Coetzee.
Several people have been asking about Gerrie Coetzee death. He is still alive and kicking, currently living in his birth town, Boksburg, East Rand, Gauteng, South Africa.
READ ALSO: South African Boerboel: reasons why every homeowner should buy this dog breed
Gerrie Coetzee today
The latest Gerrie Coetzee 2019 facts are that he is about to receive his very own Hollywood created movie. The movie titled Boksburg Bomber will recreate his epic, victorious fight against Dokes to win the WBA championship. The movie is set to be released in 2020. Our biggest hope is that the film portrays the legend in the light he deserves.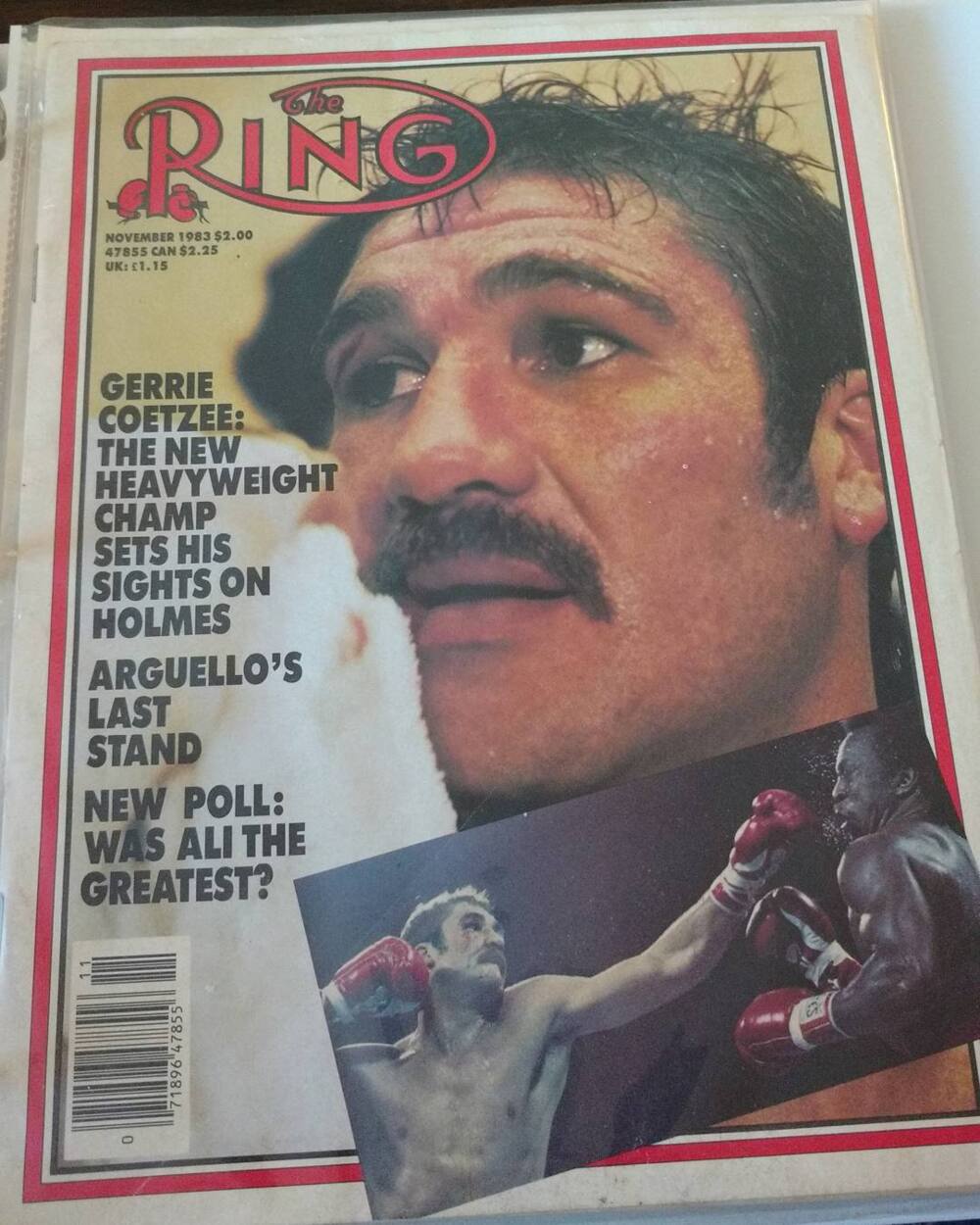 Gerrie Coetzee Vuurwapens
Gerrie Coetzee Wapens is commonly and mistakenly associated with the boxing legend for the wrong reasons, as this Gerrie is a firearms dealer based in Bloemfontein, South Africa.
The name Hennie Coetzee also comes up, and he too is not associated with the boxing legend. He is a Triathlon athlete who has represented South Africa before.
With all that being said, Gerrie Coetzee will forever remain a boxing legend and a South African hero who is the perfect example of determination and hard work. Will you be watching his lifetime movie next year?
READ ALSO:
Andile Ramaphosa age, children, wife, wedding, parents, education, scandal, Instagram and net worth
Pearl Shongwe age, partner, parents, Metro FM, stunning pics, car and Instagram
Stella Ndabeni-Abrahams age, husband, wedding, qualifications, party, burning house and contact details
Source: Briefly News