Who is Thoko Didiza? She is one of the successful politicians in South Africa. Her journey in political leadership has not been without its share of challenges. Over the years, Thoko Didiza has proved to the world that she is a strong and resilient woman, who is also passionate about creating a better country for every citizen and resident.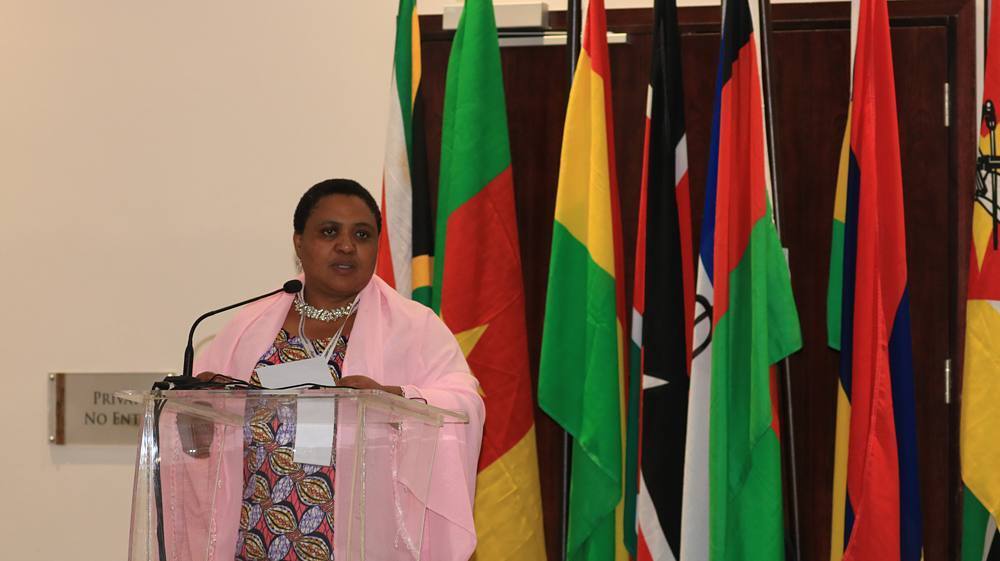 Thoko Didiza serves as the Minister of Agriculture, Land Reform and Rural Development and is also a Member of Parliament. She assumed both roles on the 29th of May 2019. She is also an active member of the African National Congress (ANC) and is one of the women who have had active political careers for decades now.
Profile summary
Name: Thoko Didiza
Age: 54 years
Date of birth: 2nd of June, 1965
Place of birth: Durban, South Africa
Spouse: Thami Didiza
Children: 5
Current position: Minister of Agriculture, Land Reform and Rural Development, Member of Parliament
Thoko Didiza age
Thoko was born in Durban, South Africa, on the 2nd of June 1965. Her Zodiac sign, therefore, is Gemini, and her nationality is South African. Currently, this South African politician is 54 years old.
Thoko Didiza qualifications and education
Thoko Didiza Agriculture Minister went to local schools for her primary education. In 1981, she matriculated from Ohlange High School, which is situated in Inanda, Durban. After high school, she joined a local Durban-based college, where she pursued a Certificate in Secretarial Course, and later, a Diploma in Personnel and Training Practice in 1989. She studied the latter at the Durban-based Executive Education College.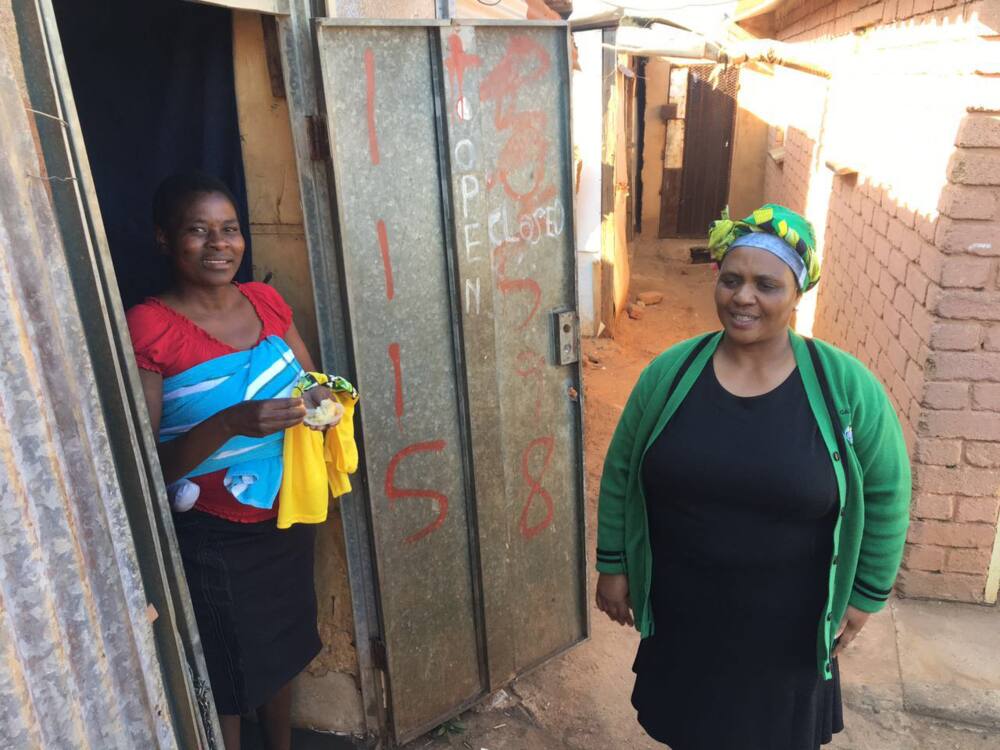 In 1990, she studied a certificate course in Public Relations at Executive Education College. The following year, she pursued a Diploma course in Journalism at Birnam Business College, which is based in Johannesburg. She also holds a Diploma in Business and Financial Management, which she obtained from Executive Education College in Johannesburg. In 2003, the famous politician graduated with a Bachelor of Arts degree in Sociology and Politics, and in 2007, she was awarded an Honours degree in Politics.
READ ALSO: Baleka Mbete biography: age, daughter, husband, wedding, resignation, position, house, salary and latest news
Relationship and family life
Who are the politician's family members?
Thoko Didiza husband
The politician is a married woman, and Thami Didiza is Thoko Didiza husband name. Little is known about Thami because he is not in the public eye like his spouse is. When the politician resigned from office in September 2008, she did not hunt for another job. Instead, she chose to spend quality time with her husband in the Thami and Thoko Didiza house in Pretoria.
Who are her children?
Thami and the politician have five children together. Details of their names and dates of birth are unavailable. However, the Minister is passionate about parenting. During the Women's Day Celebrations that were held on the 9th of August 2019, she advised parents to be cautious when raising their children.
She asserted that parents ought to teach both their girls and boys to respect each other. She particularly emphasized the need for everyone to be taught from an early age that women's choices should be respected and that they too can participate and secure employment in all fields and spaces of life.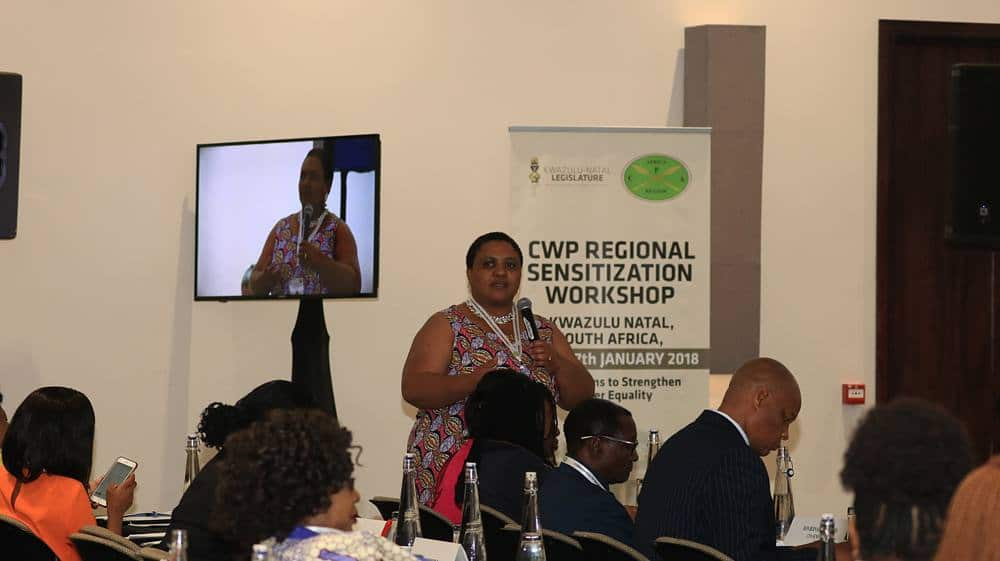 Current Office and party
Currently, Thoko is a member of the National Executive, where she serves in the capacity of the Minister of Agriculture, Land Reform and Rural Development. She is also a Member of Parliament since the 29th of May 2019. Besides, her party is ANC, and she is very active in the party.
Previous positions
Before assuming her current position, some of the previous jobs that the Minister held are:
1986: She was appointed the treasurer of the Natal Women's Organisation.
1987: She became a member of the Women's Advisory Committee of the South African Council of Churches (SACC).
1987- 1989: She worked with the Diakonia Social Action Network as a programme officer.
1989: She became an executive member of the Inter-church Youth, SACC.
March 1989- 1993: She was the World Affiliated Young Women's Christian Association's (YWCA) coordinator in South Africa.
1991: The politician joined the Women's Development Bank as an associate member.
1992- 1994: She became the new National General Secretary of the Women's National Coalition.
1992: She attended the International Youth Leadership Training in Norway as a facilitator.
1993- 1994: She served as the National Deputy General Secretary for the South African Council of YWCA.
2005: She became a Young Global Leader.
June 1999- May 2006: She was South Africa's Minister of Agriculture and Land Affairs.
May 2006 to September 2008: She served as the Minister of Public Works.
READ ALSO: Sipho Pityana biography: age, ABSA, Save SA, BUSA and contact details
Thoko Didiza dead
In July 2016, one of the online satirical blogs in the country reported that the authorities had confirmed the death of the politician. The false report claimed that she died in her Durban home after a stabbing incident. The National Assembly, through its spokesperson, confirmed that the story was fake and unfounded and that she was alive and healthy in her Pretoria residence.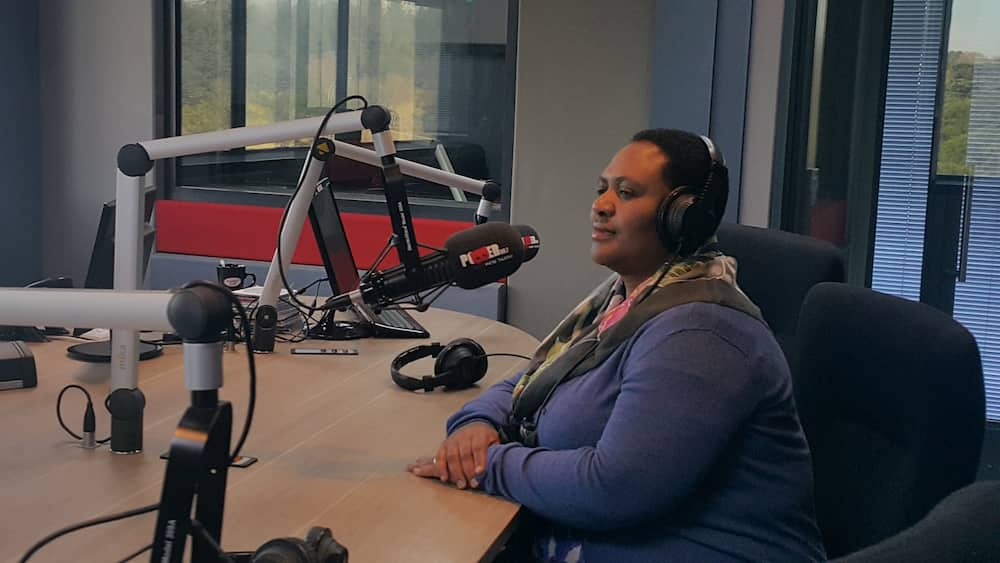 South Africa citizens and residents were urged to be careful when reading online satirical blogs because they often spread malicious and untruthful information to the public. Journalists, on the other hand, were asked to verify and confirm information from the appropriate sources before publishing anything.
Thoko Didiza Twitter
The politician joined Twitter in mid-2016, but her account is not verified. At the time, she was moderately active on the platform, which is now dormant.
Minister Thoko Didiza contact details
You can contact the politician or her office using these contact details:
Email: PA.Minister@daff.gov.za or didizathoko@gmail.com
Phone number: 084 563 5331
Thoko Didiza political career has spanned over decades now. Besides her career, the 54-year-old politician is a wife to Thami and a mother of five children.
READ ALSO:
Johanna Mukoki age, biography, green juice, husband, children, and contact details
Mantwa Matlala biography: age, children, husband, wedding, education, qualifications, car, house and Instagram
Faith Muthambi biography: age, date of birth, family, education background, qualifications and rumoured Ben 10 affair