Angelique Gerber is no stranger to the entertainment industry in South Africa. Her unique talent in acting has seen her rise in the competitive industry. She is also a renowned presenter and motivational speaker whose impact is much felt and appreciated in South Africa. She is at the peak of her career, especially with her role on 7de Laan as Clara.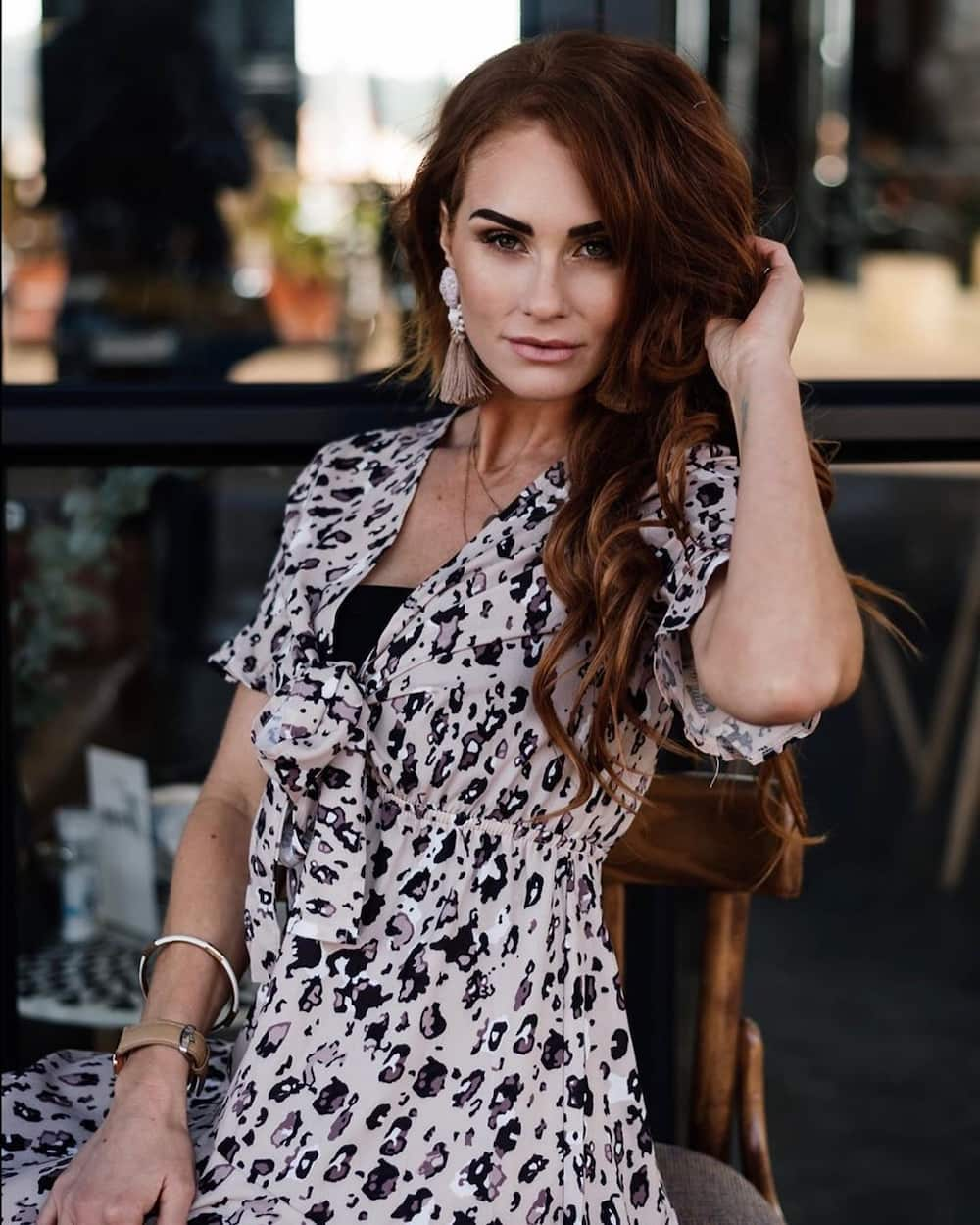 She has made huge milestones and achievements in her career. In 2017, she started her reality show called "Angelique & Jr". The show is focused on her life as a new mom. In the show's trailer, she said that,
Each episode is a day in the life of my son. So when he is older, he can see just how special he is to us.
Profile summary
Full name: Angelique Gerber
Year of birth: 16th April 1983
Angelique Gerber age: 36 years
Gender: Female
Marital status: Married
Nationality: South African
Angelique Gerber height: 1.62 m
Angelique Gerber Instagram: angeliquegerber83
Biography
The actor was born in Johannesburg. Her mother is known as Lynette Stemmet. Angelique studied psychology at the prestigious University of Pretoria. During her second year at the university, she joined the University's Drama School, and that is how her talent was discovered. She completed her degree in Psychology in 2012. Her role as "Clara" in 7de Laan is quite exceptional, and she has managed to keep her fans excited and always anticipating more!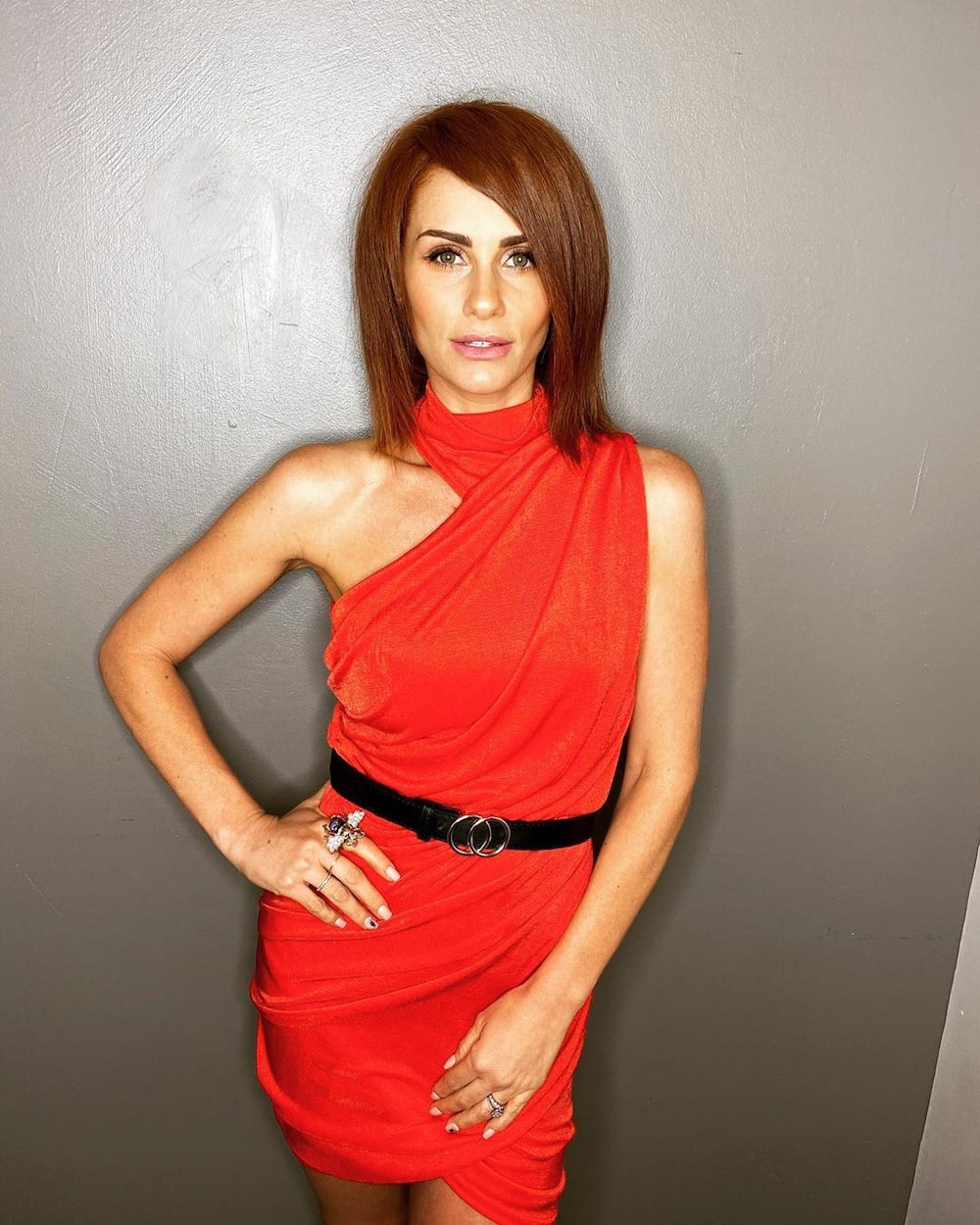 Family
Angelique Gerber's husband is known as Jacques Potgieter, who is a professional rugby player. Angelique Gerber wedding was in June 2016. In November 2016, the couple welcomed Angelique Gerber's baby, while still residing in Japan. Angelique Gerber twins were born in February 2018 and are named Annabella and Olivia. In March 2018, the couple and their two lovely girls were featured in the Huisgenoot magazine.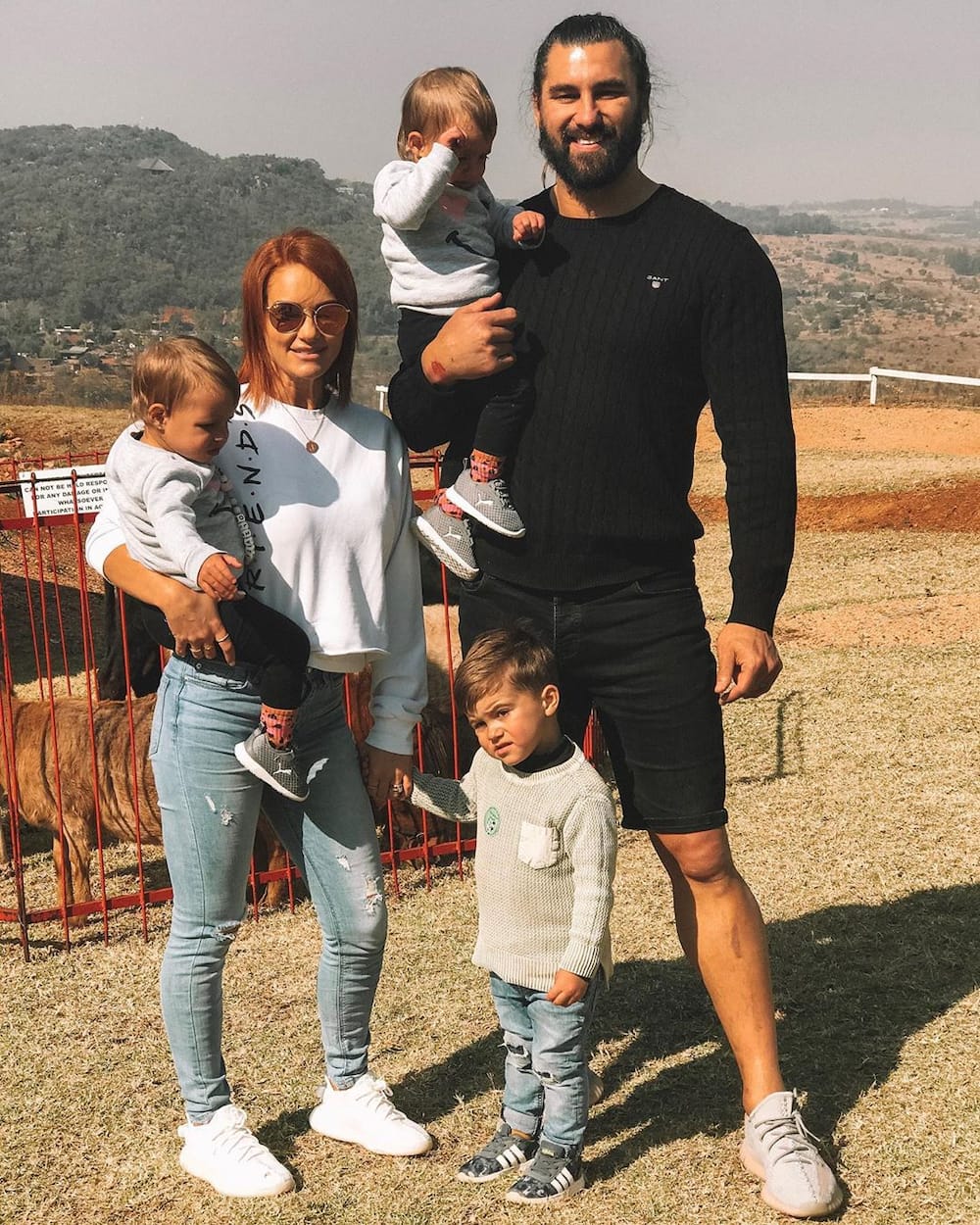 Achievements
In 2000, Angelique passed her Advanced Ballet Exams with the Royal Academy of Dancing as well as a stage fighting course. In 2004, she also took part in a presenting course with Shareen Swart. In 2001, she was honored with the FAK award for the best actress. Her other achievements include:
Passing the speech & Guild III Exams
1n 1996, she was awarded South African colours in Acro Gymnastics & Sport Aerobics, where she had 14th place globally.
In 2011, she became the host for Boer Soek 'n Vrou new season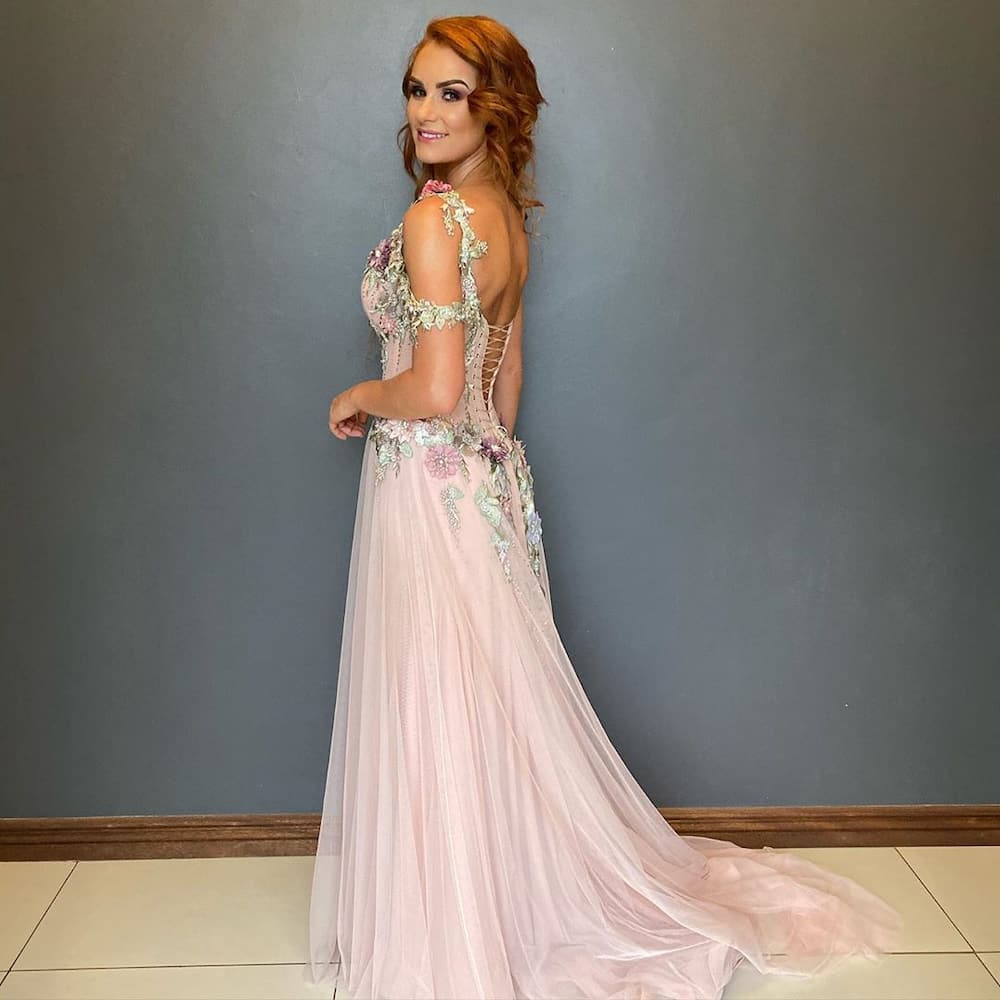 The actress has been part of many short films where she has received credit:
In die skadu van die donker
No signal
Secret Book
Die Trip
Theatre credits include:
My fat friend
The Sound of Music and Annie
Macbeth
Little Red Riding Hood
Mary's Breast
Horings
My world of illusion
Tussen vier mure
My reflection on the portrait of grief
Some of her film credits:
Hartsbegeertes
Dis Koue Kos, Skat!
70x7
The Land of Milk and Money
The actress joined the Isindigo team in February 2014, and she took the role of Joanne Wilsdmith. The beauty has been featured in more than 20 magazine covers. In September 2015, Angelique joined the Villa Rosa team as Monique.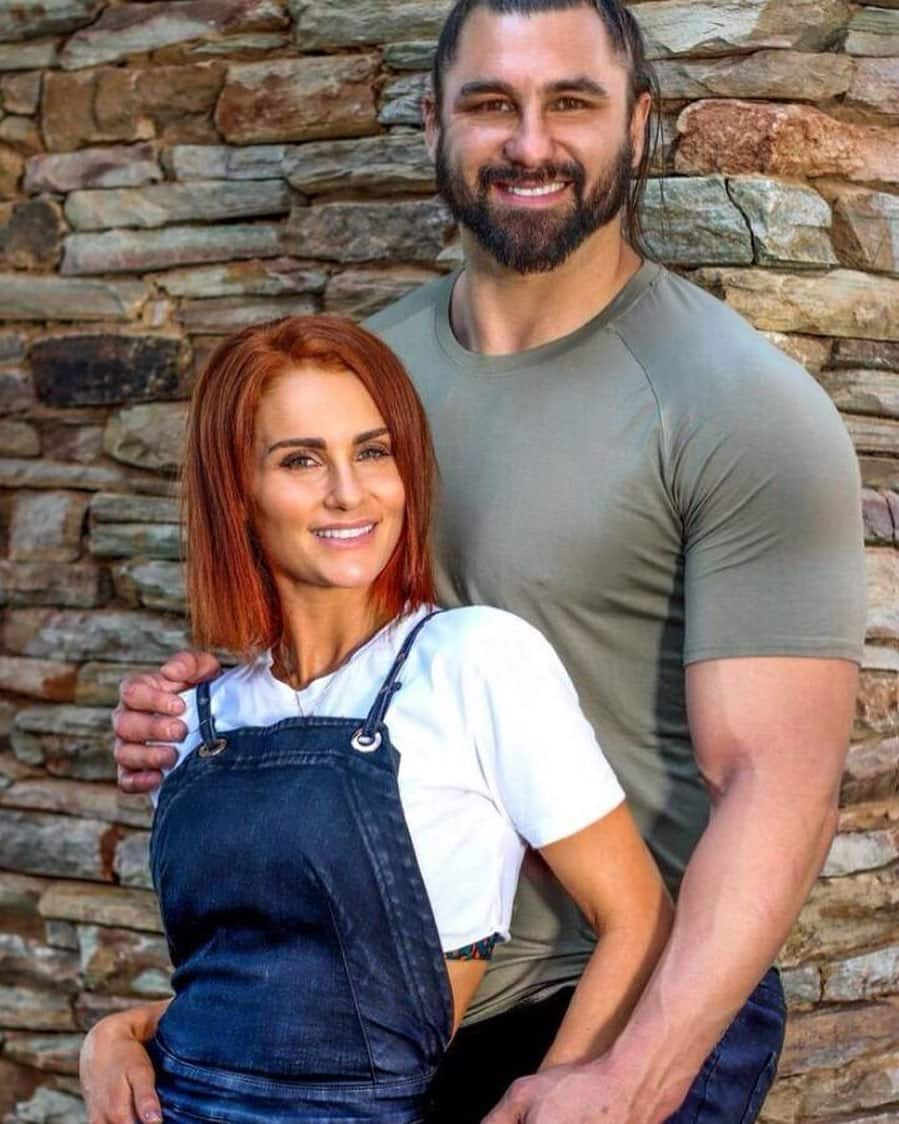 READ ALSO: Momo Matsunyane age, spouse, siblings, parents, TV shows, movies, Instagram
What is Angelique Gerber's diet?
In March 2016, the actress uploaded a video on YouTube, where she gave a briefing on her decision to go vegan. In the video, she states that her choice was made out of the passion for living a healthier life and have an ethical lifestyle.
READ ALSO: Veronica Mente bio and profile
Angelique Gerber has proved that talent and passion can go a long way when it comes to remaining relevant in the entertainment industry. Her roles in the acting arena continue to keep her fans entertained and glued to their television.
READ ALSO: Kanthan Pillay age, family, eNCA, Yfm, pictures, purple cow, Instagram