The joy that comes with buying a new iPhone is indescribable. One cannot wait to show it off to family and friends at work. But do you know how to operate it? Do you have any idea how to transfer contacts from Samsung to iPhone? I hope you do not plan on jotting them down then save them again later?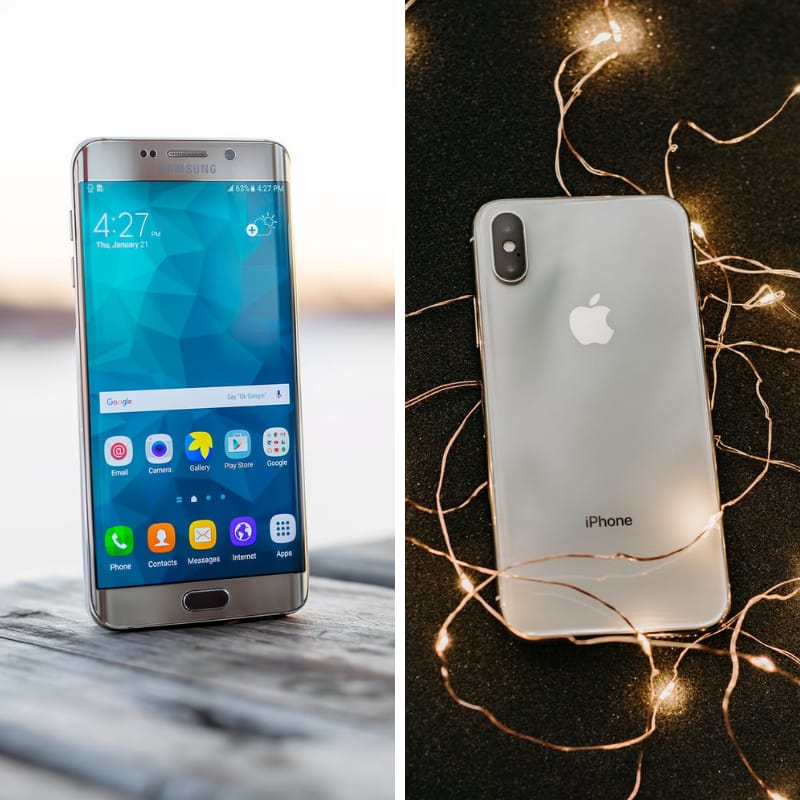 If you have little or no clue on how to go about this, fret not. This is a common phenomenon among most first-time iPhone users migrating from Samsung. As exciting as it is to get this fantastic gadget, it is paramount to learn how to transfer contacts from Samsung to iPhone to avoid loss of any significant phone numbers. The best part, these life hacks can be used on most Samsung and iPhone devices.
How to transfer contacts from Samsung to iPhone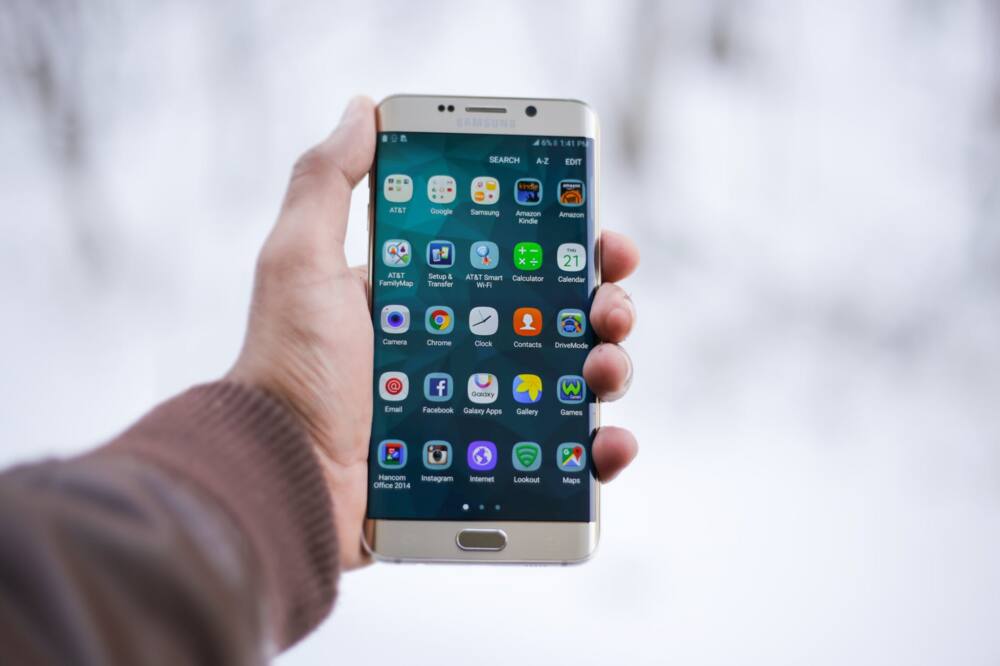 Below are the various ways you can use to transfer contacts to your iPhone.
1. How to transfer contacts from Android to iPhone 8 using Google Account Sync
If you have been keen on the settings of your Samsung phone, you must have seen the Accounts section. When you open it, it gives you an option for signing in to your Google account. Once signed in, you need to "Enable Sync Contacts" to complete the process.
This step is essential when you want to transfer contacts from Samsung to iPhone 8. Similarly, it helps you access your backed up contacts on any other device, including your iPhone 8. However, you need to do the same on your new iPhone 8 by going to "Settings" once more and locate "Mail Contacts and Calendar". Here, you will be prompted to sign in as well. The Sync option will come after you are signed in.
2. Use of Move to iOS Application
Technology has made life easier, and it keeps getting better every day. Various apps are coming up that help in multiple areas of our lives. For instance, we have apps for exercise, diaries, drinking water and now, apps that can transfer contacts from Samsung to iPhone X. Move to iOS is one such app that enables you to sync contacts all Samsung iPhone X phones.
Turn your new iPhone device on, go straight to "Settings" and scroll to find "Apps and Data". There, you will find the option "Move data from Android" which you should click to generate a code. On your Samsung device, you need to download and install Move to iOS Application. Launch the app and agree to the terms and conditions. Remember the code that was on the iPhone; you will enter it after agreeing to the terms and the option "Transfer Contacts" will pop up. That is how you transfer contacts from Samsung to iPhone X using Move to iOS App.
READ ALSO: How to track a number in South Africa
3. Samsung to iPhone transfer software
To use this option, you will need four things, namely:
Samsung and iPhone devices
USB cable
A computer
Samsung to iPhone software
The first obvious step is to install the software required on your computer. After you are done, open it and have both phones connected using the USB cable. The app will automatically detect the two. However, you need to ensure that the Samsung phone displays on the "Source" part and the iPhone on the "Destination" end. If not, there is a flip button situated at the top that you can click to fix that.
Once that is done, press the "Contacts" button and click "Start Copy" for the transfer process to kick off. Wait until all have successfully been moved to your iPhone. Now you know how to transfer contacts from iPhone to Samsung.
4. Move contacts from Samsung to iPhone using your email
This method is by far the simplest of the four. To learn how to transfer contacts on Android, first set up your email address on both Samsung and iPhone as explained on step one above. After you are done, take your Samsung phone and select all your contacts. Next to the "Search" button is the "Share Name Card" button which you should click. Then you will see various options and you should pick "Email".
The contacts will be converted into a vCard. Select your "Email" as the recipient and "Contact" as the subject and click "Send". Open your email on the iPhone and click the attached vCard to import your contacts. Please note that for those having com.samsung.android.contacts, its an executable file for contacts application on your Samsung device which can easily facilitate contact transfer.
5. How to transfer contacts from Samsung to iPhone via Bluetooth
You may be wondering if one can move contacts via Bluetooth. Unfortunately, this is not possible as iPhone users cannot move any data via Bluetooth. However, options such as iCloud and iTunes are there to help you solve this problem.
Can I transfer my contacts from Samsung to iPhone?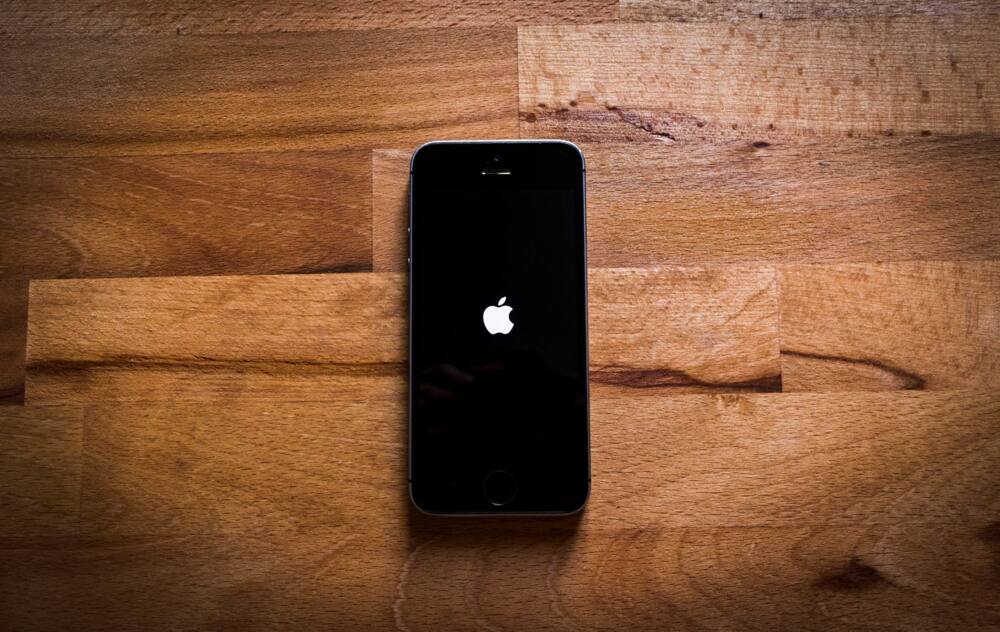 Yes, you can, and the options available are endless. The easiest option is Google Sync. You only need to log into your Gmail account and sync to have all your contacts on your new iPhone.
READ ALSO: 5 tips to track stolen phone South Africa 2019
How do you sync contacts to iPhone?
To sync contacts, you need a Gmail account. Click "Settings" and look for "Passwords and Accounts". Add your Google account, if you have not done it yet. After that, turn on "Contacts" and "Save", to complete the process.
Can you use Smart Switch to transfer from Samsung to iPhone?
Yes, you can. You need the app on both devices to successfully move any data you want.
How to back up contacts to Google contacts on Android
All in all, you will note that any contacts saved using Google accounts or WhatsApp do not go to your contact list. Hence, it is essential to backup contacts before starting the process. You do not need to worry much about those backed on WhatsApp as they will be on any new device after you install the app. However, those on Google need to be saved manually. This can be done by going to "Settings>Accounts Sync" to enable you to log in to your Google account. Once done, push the "Sync" button to the right for automatic back up of contacts to Google.
You might feel a little confused with numerous options available. However, as you continue to explore how to transfer contacts from Samsung to iPhone, be sure to take your time learning the process so that none of your contacts gets lost along the way.
READ ALSO:
How to know if your phone has been hacked
Citizens call for MTN boycott: Outrage over R2k data 'special'
Fact Check: Mashaba claims SA data prices are highest globally
Kimbino: The new app you definitely need on your phone!