True Love: cast members, full story, plot summary, teasers
True Love is one of the longest-running television series, now a favorite on Glow TV. This Indian show is now close to two decades on television since airing for the first time on 1st December 2008 as Uttaran. If you are not yet a fan, then you have been missing out on some of the best drama scenes from our time. Here is everything you need to know about True Love Glow TV full story, cast members, and teasers.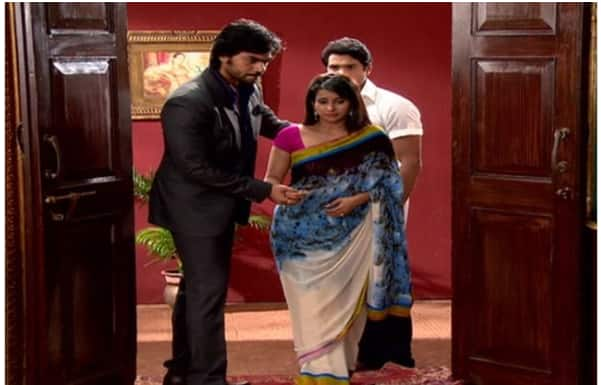 True Love cast has collaboratively developed a breathtaking story that would leave anyone glued to their screens. There is so much drama that unfolds in the lives of Ichcha and Veer, including those around them. It is interesting how the Glow TV series develops around its diverse cast to bring out an entertaining and educative story. The plot of the story revolves around real-life love and relationship experiences. While every episode has its unique plot, the storyline on Glow TV series borrows significantly from all previous developments.
True Love on Glow TV
After several weeknights of airing on Colors TV, Uttaran was dubbed True Love in 2015 and has since been casting on Glow TV. The soap opera not only exposes dramatic scenes but also features romance and action as they unfold in our time.
Glow TV True Love soapie full story
The full story of Uttaran is about Ichcha Bharti and Tapasya Thakur, two young girls in Mumbai. Ichcha's mother is Tapasya's maidservant and despite the difference in social classes, the two become best friends. However, when Tapasya's maternal grand aunt joins the family, she influences her niece to view Ichcha differently, and this leads to jealousy.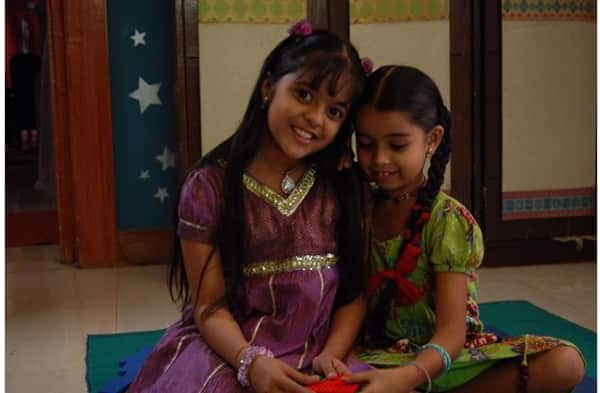 About 10 to 13 years later, the former best friends are all grown up. Veer Singh Bundela, a wealthy guy, is Tapasya's potential groom, but she finds him too simple, therefore rejects him. Interestingly, Veer falls in love with the simplicity of Ichcha, and this makes Tapasya insecure. Veer and Ichcha decide to get married, but on the night of the wedding, Tapasya tries to seduce Veer. She cuts herself and threatens to commit suicide if she cannot have Veer.
Nani convinces Ichcha to allow Tapasya to marry Veer. Pretending to be Ichcha, Tapasya marries Veer, and later, Ichcha marries Veer's elder brother, Vansh Singh Bundela, a drug addict. However, this does not stop Tapasya's hatred and jealousy towards Ichcha. She even tries to have her killed. Vansh discovers Ichcha's past with her brother, and Tapasya makes him believe he is responsible for the suffering that Ichcha undergoes. As a result, Vansh kills himself.
Gunvanti Singh-Bundela, the mother of Veer an Vansh, blames Ichcha for her son's death and also for causing issues between Tapasya an Veer. Finally, Tapasya's true self is exposed by her husband, and she is forced to leave. Ichcha begins living a simple, disciplined life as a widow. After some time, Veer and Ichcha rekindle their feelings, and the two secretly get married.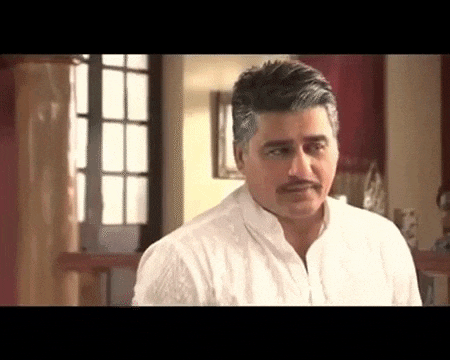 READ ALSO: True Love Teasers: April 2020
Tapasya meets the CEO of Rathore Industries, Raghuvendra Pratap Rathore, and conceives. However, before Raghuvendra knows about the pregnancy, the two separate because of Tapasya's selfishness. Cunning Tapasya goes back to Veer, claiming she is pregnant with his child. Good-hearted Ichcha forgives Tapasya, but Veer does not trust her. When Ichcha discovers that Tapasya's pregnancy is from someone else, no one believes her.
Veer discovers that Tapasya's child is Rathore's, and banishes her from their home. Tapasya delivers a baby girl that she abandons unintentionally, so Veer and Ichcha raise the child named Mukta. The couple is also blessed with their own children, Yuvraj and Meethi.
Instead of living happily ever after, the drama continues. Ichcha saves her husband from Avinash, a cruel man wanting to take revenge on them for winning Kanha's, his nephew, custodial rights and property. Veer loses his memory during the fight, and Avinash is killed by Ichcha. Although Ichcha committed the crime in self-defence, she is imprisoned for 18 years. However, after 14 years, she is released for good behaviour.
What happens to Meethi in True Love? True Love Glow TV storyline features Meethi Singh-Bendela, Ichcha and Veer's daughter, who takes after the full physical resemblance of her mother. Mukta Rathore is Tapasya and Raghuvendra's daughter. Meethi and Mukta become best friends just like their mothers.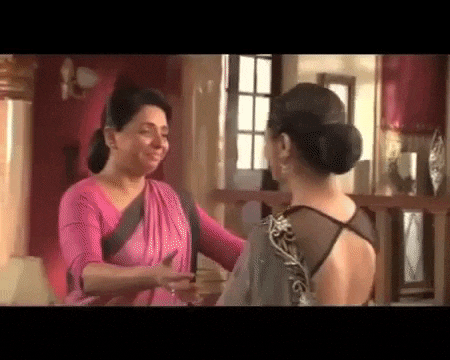 Will Veer and Ichcha get back together? On her return home, Ichcha reunites with family. Yuvraj hates Ichcha on claims that she abandoned him. It is clear how selfish and spoilt Yuvraj has become. Meethi struggles to accept that Ichcha was jailed, after growing up with the knowledge that Ichcha was dead.
Damini acquires so much wealth upon the change of employer-employee contract with Kanha, an accomplished chief executive officer. Kanha and his wife Surbhi live happily in their marriage. When Veer suffered memory loss, he stays with Gunvanti and is now married to Amla, who accepted him for his wealth.
Ichcha eventually helps Veer in restoring his memory. Veer opens up to Yuvraj and Meethi concerning the reason why Ichcha faced imprisonment. The two accept Ichcha as their mother.
The two best friends, Meethi and Mukta, conflict in their pursuit of the heart of Aman Verma, their college friend. Aman falls for Mukta, who later breaks up with him for his friendship with Meethi. Meethi comforts Aman after his breakup with Mukta. Nani brainwashes Mukta compelling her to strike a revenge plan on Ichcha and Meethi. Yuvraj showers Mukta with gifts; Mukta plans to use their friendship to accomplish her vengeful mission.
Mukta organizes a party and betrays Meethi by spiking her drink and calling the cops. The intoxicated Meethi confessed her love for Aman, leaving him shocked. The two lovebirds (Meethi and Aman) face a police arrest. Mukta and Yuvraj leave the party soon after her mission is complete.
Mukta comes to her senses and learns that she misunderstood Meethi and Ichcha. She is committed to reuniting Veer and Ichcha. In the process, she decides to court Veer's paternal uncle. Tapasya comes on their way and ends up marrying him instead.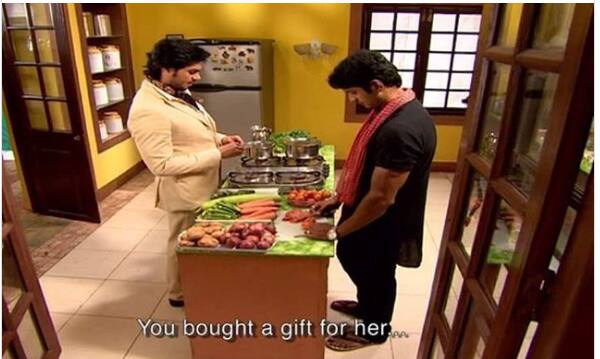 READ ALSO: The Real Housewives of Johannesburg cast: A-Z list with images
Yuvraj attempts to rape Mukta, but Ichcha saves her from his hands. Yuvraj is jailed, further stirring hatred towards his mother. Ichcha and Veer eventually reunite after 18 years. Ichcha organizes a marriage between Meethi and Vishnu Kashyap. Sadly, Ichcha sustains a severe injury from a truck accident that costs her life. Before her death, Ichcha donates her heart to Tapasya.
Ekadashi Chatterjee is the mother to Akash, known for her burning vengeance. She orders Akash to kill Meethi as a revenge for the death of her father. He fails to accomplish the mission and instead falls in love with her. Vishnu spills the evil plan of the Chatterjee, forcing Meethi to flee Akash. Surbhi repents her mistakes but unfortunately succumbs at her childbirth after suffering a troubling pregnancy.
Kanha reunites with Surbhi and decides to forgive her on her deathbed. She even promises to support her son, who is later called Ajitesh. Meethi and Vishnu call off their wedding as soon as Meethi discovers Vishnu's affection for Mukta. The turn of events sees Mukta and Vishnu tying the knot and having a son Manav Kashyap.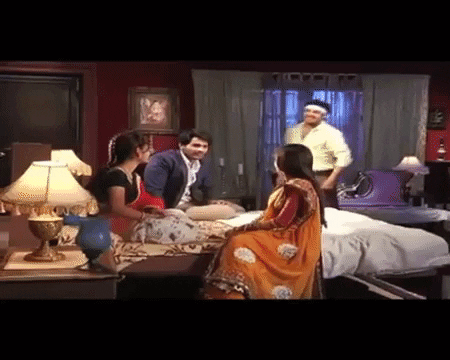 The family of Akash and Meethi come to a common ground after enduring several turns. A miscarriage that leaves her infertile would shatter all her dreams. Yuvraj undergoes plastic surgery to become Yuvaan Singh-Bundela. He kidnaps Mukta and issues a threat that he will kill her if she does not give in to a one-night stand with him.
In an attempt to save her from Raghuvendra, Meethi loses her child after a fatal fall. Meethi survives a terrorist attack after falling into a river to her rescue point at Gilgit. It is at this point that a simple farmer, Ashfaq, rescues her, and the two fall in love.
Meethi learns that it is Ashfaq's elder brother that attacked her earlier. Ashfaq tearfully bids off Meethi to India for her safety. Meethi and Akash unite at last, and she agrees to adopt his illegitimate daughter Rani. The couple also adopts Akash's daughter Tamanna, but Rani is reluctant to accept her as her sister.
The series peaks with Damini and Sumitra considering and reflecting an everlasting friendship of Ichcha-Tapasya.
READ ALSO: True Love Teasers: March 2020
True Love Glow TV cast
True Love main cast members include:
1. Sparsh Khanchandani
She plays the role of young Ichcha Bharti at the start of the soapie.
2. Ishita Pancha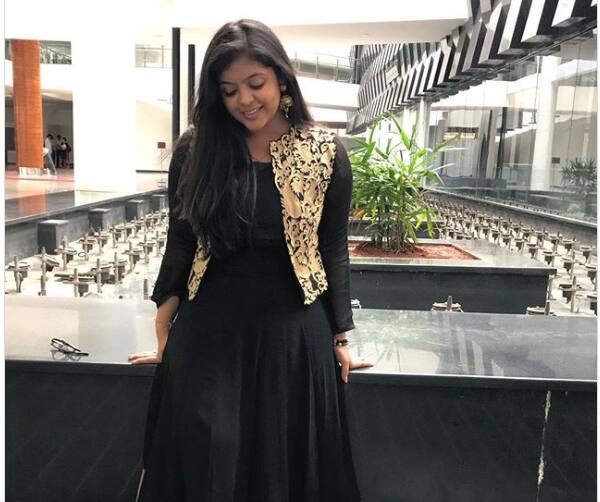 She takes the role of young Tapasya Thakur at the start of the soapie.
3. Rashami Desai as Tapasya "Tappu" Thakur Singh-Bundela Rathore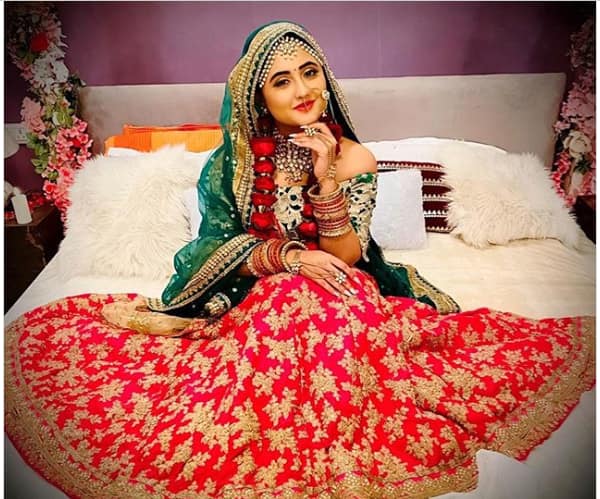 She is the daughter of Jogi and Divya, best friend to Ichcha and Veer's ex-wife. She is the wife of Raghuvendra, mother to Mukta, and Manav's grand-mom.
4. Tina Datta as Ichcha Bharti Singh-Bendela and as Meethi
As Ichcha, she is the daughter of Damini, surrogate daughter of Jogi and Divya, best friend to Tapasya, widow of Vansh, and wife to Veer. She is the mother of Meethi and Yuvraj.
As Meethi, she is the daughter of Veer and Ichcha and granddaughter to Umed, Gunvanti and Damini. She is Mukta's best friend, the ex-wife of Vishnu, wife to Akash, and adopted mother of Rani and Tamanna.
5. Rohit Khurana as Vansh Singh Bundela and as Rocky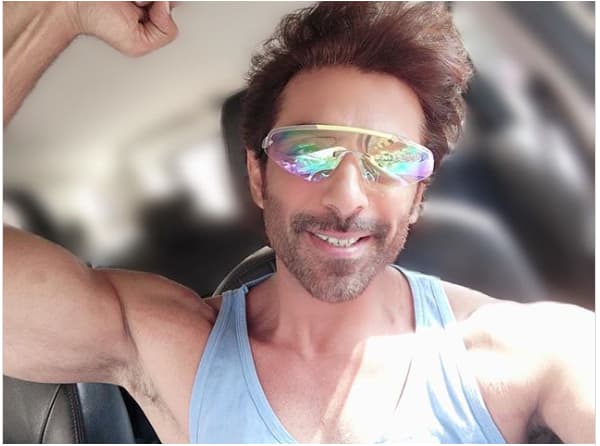 Vansh is the son of Gunvanti and Umed, brother to Veer, the first husband of Ichcha. He is the uncle of Meethi and Yuvraj.
As Rocky, he is Vansh's lookalike and the fiance of Ruby. He was killed by Jogi in self-defence when he attempted to rape Ichcha.
6. Nandish Sandhu / Vikas Bhalla as Veer Singh Bundela
He is the son of Gunvanti and Umed, Vansh's brother, and the second husband of Ichcha. He is the father of Yuvraj and Meethi.
7. Gaurav Chopra as Raghuvendra Pratap Rathore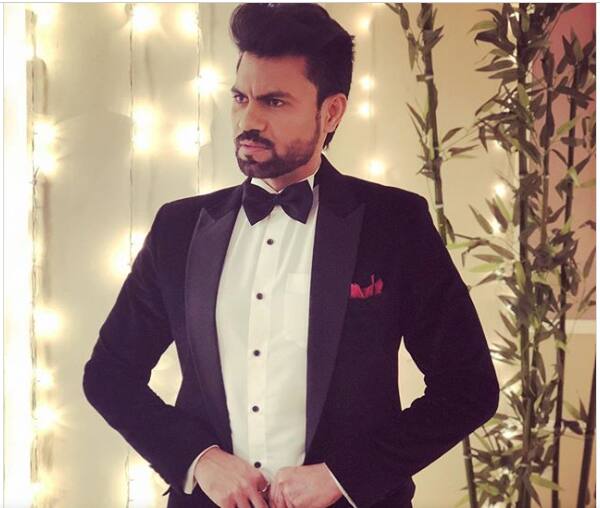 He is Tapasya's husband and the father of Mukta. He is also Manav's grandfather.
8. Sreejita De as Mukta "Mukku" Rathore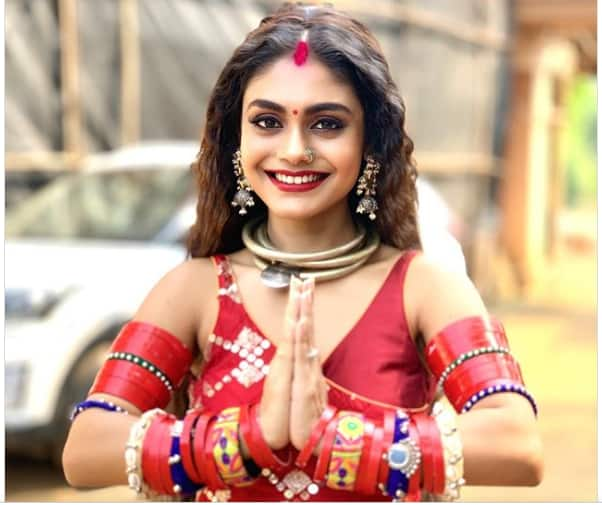 She is the daughter of Tapasya and Raguvendra, wife of Vishnu and Manav's mom.
9. Saurabh Raj Jain / Bharat Chawda as Yuvraj "Yuvi" Singh-Bundela
He is the son of Veer and Ichcha, brother to Meethi's, and grandson of Umed, Gunvanti and Damini.
10. Gaurav S Bajaj as Aman Verma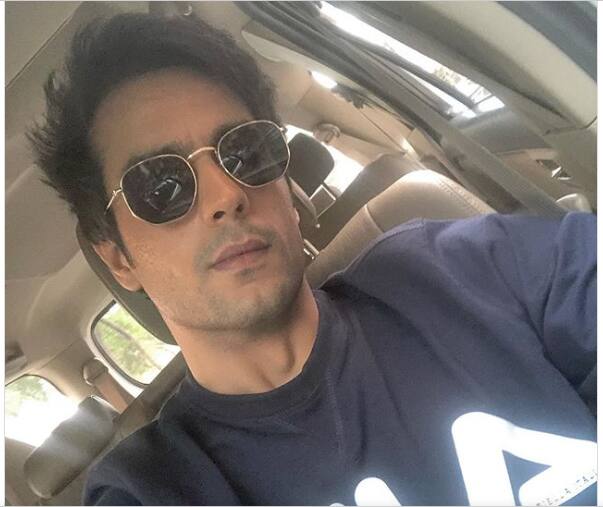 He is the ex-boyfriend of Mukta and Meethi's best friend who initially had love interests.
11. Mrunal Jain as Akash Chatterjee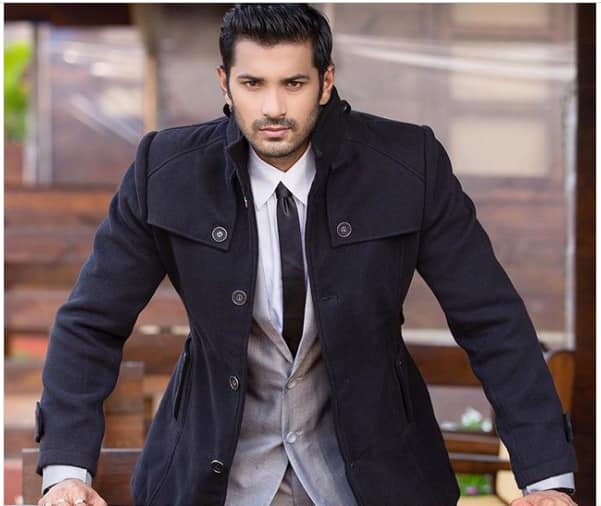 He is the brother of Ekadashi, and Sankrant, as well as Kanha and Surbhi's maternal cousin. He acted as Meethi's husband.
12. Ajay Chaudhary as Vishnu Kashyap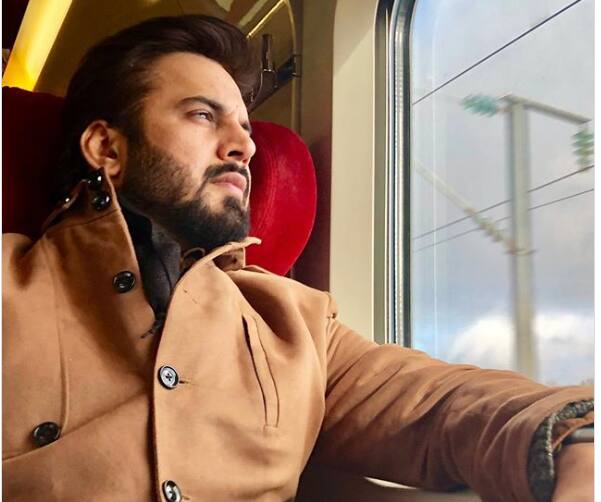 He is Mukta's husband and the father of Manav.
READ ALSO: Isibaya cast: A-Z exhaustive list with pictures 2020
The supporting cast include:
Akanksha Awasthi as Rohini Pushkar
Arun Singh Sharma as Pushkar, Sumitra's son
Ayub Khan as Jogi Thakur
Akhil Mishra as Umed Singh-Bundela
Arti Singh as Kajri Nirbhay Yadav
Anchal Sabharwal as Fida
Aastha Chaudhary as Madhura
Arun Bali as Godman
Beena Banerjee as Gunvanti Umed Singh-Bundela
Chaitanya Choudhury as Kanha Chatterjee
Farida Dadi as Anjum Nani
Gaurav S Bajaj as Aman Verma
Gaurav Vasudev as Babar
Harsha Khandeparkar as Sanchi Singh
Krip Suri as Asgar
Krutika Desai Khan as Ekadashi Avinash Chatterjee
Madhura Naik as Nilofer
Mansi Sharma as Saba
Monalika Bhonsle as Chanda Devi
Nikhil Arya as Inspector Suryakant Tarte
Pawan Mahendru as Kasa
Pratima Kazmi as Sumitra Devi
Priya Marathe as Ruby, Rocky's fiancée
Pranitaa Pandit as Surbhi Kanha Chatterjee / Surbhi Kanha Singh-Bundela
Pragati Mehra / Pyumori Mehta Ghosh as Divya Jogi Thakur
Rakesh Pandey as Ansari Sahab
Rajesh Khera as Maharani
Rishina Kandhari as Malvika Raghavendra Pratap Rathore
Sahel Phull as Aashfaq
Samiksha Bhatnagar as Zubieda
Shriya Jha as Chamel
Shamim Sheikh as Baldev Singh-Bundela
Sharhaan Singh as Siddarth (Sid) Verma
Sharad Kelkar as Satyaveer Singh
Shikha Singh as Kuki
Sonica Handa as Amla Veer Singh-Bundela
Sunil Sinha / Kiran Karmarkar as Tej Singh-Bundela
Tiku Talsania as Ret. Col. Malhotra
Varun Toorkey as Sankrant Chatterjee
Vividha Kirti as Ambika Rathore / Ambika Sankrant Chatterjee
Vaishali Thakkar as Damini Bharti
Vikas Sethi as Inspector Avinash Mattoo
New cast on Glow TV True Love series
The latest members on True Love cast are Sreejita De, Tina Datta, and Vikas Bhalla, now acting as Veer. Fans can always catch up with all True Love teasers as soon as they are released to stay ahead and better understand the plot.
True Love Glow TV series is genuinely entertaining for its thoughtful twist of love and hatred. Even better, this soap opera series features breathtaking romance scenes enriched with drama and action. You better get watching for an endless entertainment experience. Watch the episodes of True Love on Glow TV on StarSat as well as OpenView on weekdays at 8:00 p.m. and 8:30 p.m respectively.
READ ALSO:
Scandal actors: A-Z Exhaustive list with pictures
Game of Love cast: A-Z list with pictures
Gebroke Harte cast: A-Z list including pictures
Source: Briefly.co.za