When you see the green and white colour letter 'N,' you know it is the Nedbank logo. It is a sign that they are 'Making Things Happen.' The organisation has been a strong financial giant in South Africa for over a century. In those long years, they have remained with the same values they started with: consistency, integrity, and accountability. Therefore, it is essential to know who owns Nedbank, and what makes the bank so unique.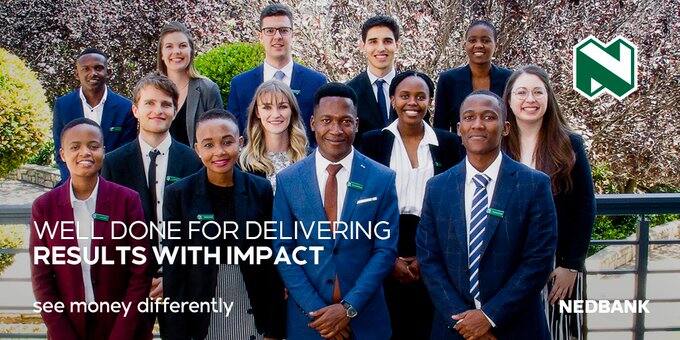 The financial institution stands among the first four banks in South Africa. So, it is only reasonable to list the bank among JSE top 40. The bank offers a wide variety of retail and full banking services. Their internet service is impressive enough to attract shareholders from different parts of the globe. Their growth is evident from their alliance with Ecobank. The alliance, being the biggest in Africa, has helped build the reputation of the bank across Africa.
When was Nedbank founded?
The organisation has its origin as far back as when the Cape of Good Hope Bank was established in 1831. However, the bank itself, Nederlandsche Bank enCredietvereenigingvoor Zuid-Afrika (NBCV), started operations in 1888. The two dates have sparked the debate 'How old is Nedbank?' The bank is 132 years from the day it was formed.
READ ALSO: Who owns Absa?
After several progressive structural changes and rebranding over the years, the organisation was founded in 2003. Initially termed the Netherlands Bank of South Africa, it later became Nedcor Group during the 1980s.
Who started Nedbank?
Nedbank Group was formed after a merger in 1973. The group is a result of the alliance between Syfrets South Africa and Union Acceptances and NBCV (the bank has evolved from NBZA, NBSA, and by that merger time, it was known as Nedbank).
By 1986, Old Mutual became the major shareholder, with more than 50% of the total share. Now, the bank has strategic coalitions all over the globe and has a notoriety for being one of the most transformed banks from South Africa.
What is the background of Nedbank?
Today, the vision of the SA bank is to be regarded as the 'most admired financial services provider in Africa.' So, who is Nedbank CEO? Michael William Thomas Brown is the CEO who has been leading the bank to its vision since 2010. The vision-led bank also has a slogan. What is the slogan of Nedbank? It is 'Making things happen.'
How many employees does Nedbank have?
Over 30,000 dedicated employees work in harmony to reach the company's vision. These attributes are the reason why they boast of so many SA customers. So how many customers does Nedbank have? As of 2017, the bank boasted of 7.8 million customers.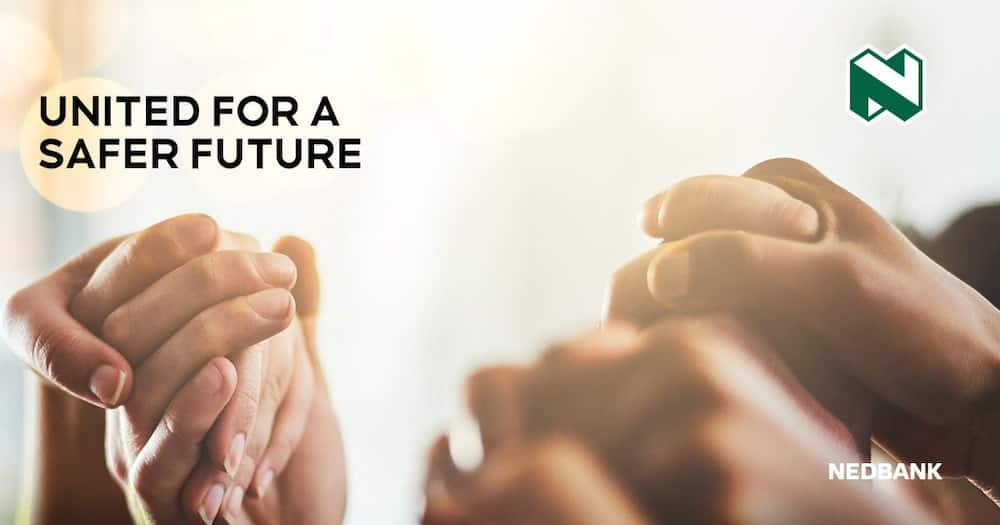 Is Nedbank owned by Old Mutual?
No more. Before the managed separation in 2018, Old Mutual Plc was the financial institution's parent organization. The company possesses four major businesses around the globe. Old Mutual Plc is the owner of Emerging Markets and also has a stake in Nedbank Limited, all in South Africa. In the UK, the company owns Quilter (formerly Old Mutual Wealth), while in the US, they own and run an asset management company that has been sold.
READ ALSO: Passport application at banks: 10 crucial tips 2020
Old Mutual Limited has a 19.9% minority shareholding in the Nedbank Group. This was done to bolster the progressing business relationship among the organisations. The organisation's business is not coordinated into OML. The bank's technique, everyday administration and activities, staff, customers, or its financial prospects are not from OML. However, the financial institution will keep on teaming up with OML to improve its activities in South Africa and Africa at large. These include:
Synergies, outsourcing IT systems from OML to Nedbank and expense savings;
Nedbank utilizing OML as an equipment supplier as well as insurance services;
Nedbank Group is a value-based financier to OML.
Alliance with Ecobank
The financial institution formed an alliance with Ecobank in the year 2008. The coalition became stronger when Nedbank South Africa bought 20% shareholding in Ecobank Transnational Incorporated (ETI). That alliance is the biggest in Africa's banking system. Together, both companies own over 2,000 branches in 39 nations. The coalition gives custom-made banking and LocalKnowledgeAfrica™ to the customers of both banks around Africa. This is to show its commitment to provide a one of a kind banking experience.
The Ecobank and Nedbank union is present in more nations inside of Africa than all other financial institutions. The vision of the alliance is to establish a genuine pan-African giant, giving people access to the biggest geographic banking experience in Africa. There is a central collusion office that offers incredible financial solutions. Their offices possess the ability to help coalition organizations, all across Africa, to convey personalized banking solutions for customers.
Nedbank online banking
Through Nedbank internet banking, you can carry out all your banking activities from your place of comfort, be it from home, office, or on a trip. What's more? With the additional security of Approve-it™ through the Nedsecure site, you can trust that your transaction and banking details are in safe hands. Nevertheless, before you can use their online services, you will need three things: a profile number, PIN, and password. All these make up your login details.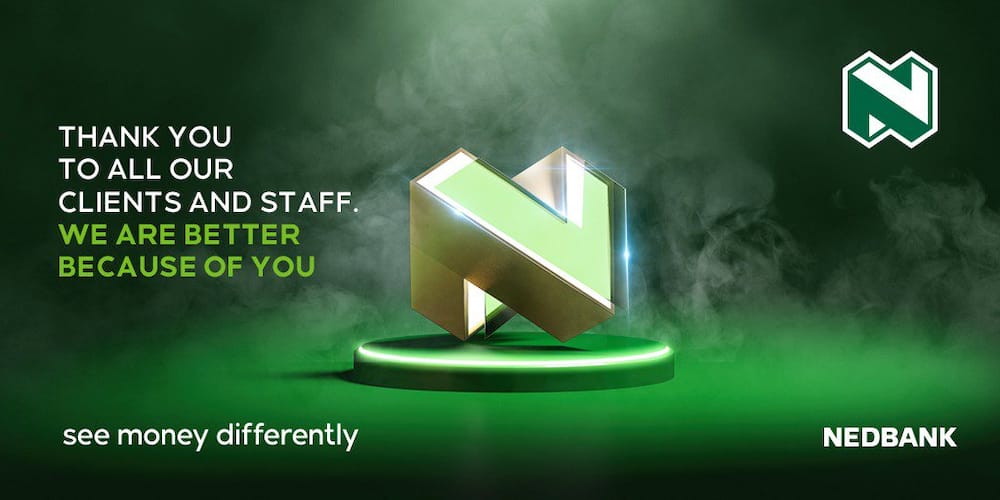 If you have been using other Nedbank self service options like cellphone or telephone banking, you do not need to ask for a new PIN or profile number. You can apply for a profile if you are already a customer. After this application, you will be given a temporary PIN. Every new customer will have to start by applying for an account. Remember that an ID will be required for this process. After getting your temporary PIN, it is up to you to switch to a permanent one within the space of six days.
You can do this using the self-service through SMS or phone call. The last step is to create a password which must be more than six characters. It is necessary to make the password secure by using at least a letter and number. You can do all this only when you have a Nedbank login. Go to their internet banking platform to access the services, or you can simply find out more about nedbanksecure via their website.
Contact information
There are a few channels you can use to reach them. For inquiries, complaints, and feedback, you can reach the customer care through:
Physical address: Nedbank Group Ltd, 135 Rivonia Road Sandown, 2196, Sandton, Johannesburg, South Africa
Business banking: +27 86 055 5333
Report lost cards: +27 80 011 0929
General feedbacks: +27 86 044 4000
Email: contactcentre@nedbank.co.za, clientfeedback@nedbank.co.za
Website: nedbank.co.za
Despite the large size and structure, Nedbank is still growing and spreading all over Africa and the world. Yet, the quality has never changed, thanks to their dedicated workforce.
READ ALSO:
10 Biggest IT companies in South Africa
How to find the best online jobs South Africa 2020
FNB reverse payment - How can you reverse an EFT payment FNB with ease?
Source: Briefly News