Easy spinach and feta quiche recipe
A spinach and feta quiche recipe works wonders for whoever has it. It works for anything from breakfast for two, brunch for a few, and as far as a menu item at a large gathering. This article is going to break down one of the simplest crustless spinach and feta quiche South Africa recipes.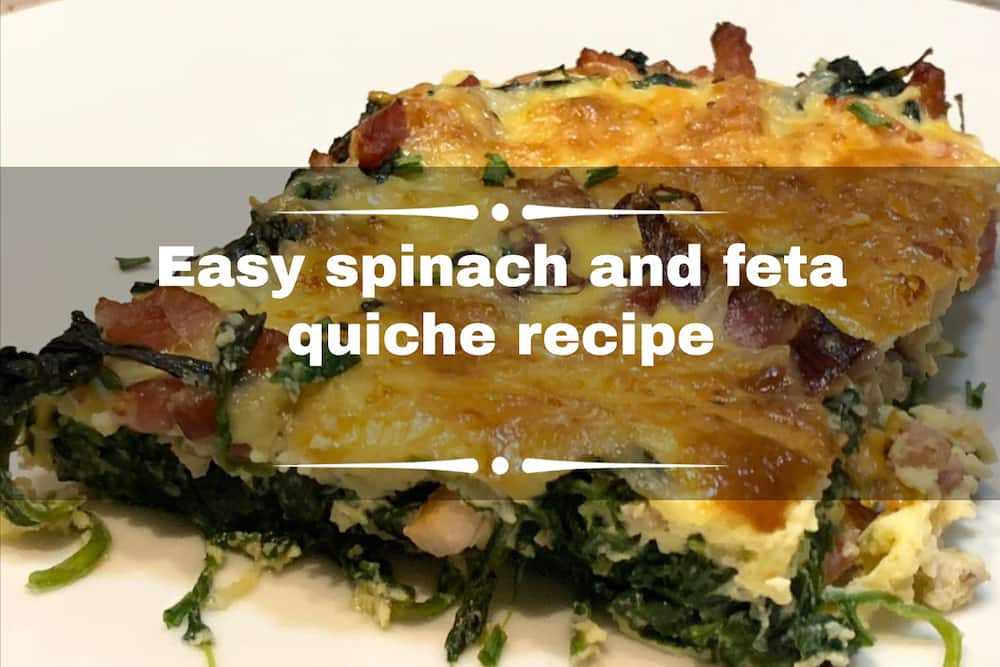 A spinach and feta quiche (also referred to as a "spinasie quiche" in Afrikaans) is a great alternative for anyone looking to add something beyond the usual to their menu. It is easy to make, with easily obtainable ingredients, quick prep, and baking times.
Is a frittata the same as a crustless quiche?
No. The confusion comes in due to the presence of eggs and some overlap involving baking to some extent in both. However, quiches contain a lot of cream or milk, which gives them the texture of a custard. Frittatas, on the other hand, are made with little to no milk, so their texture turns out more like an omelette than a custard.
Apart from the texture, there is also the method of preparation. While some frittatas need a short time to bake at the very end of the procedure, most of them are made by pouring the ingredients into a frying pan or skillet. But all quiches require baking.
How do you make a quiche from scratch?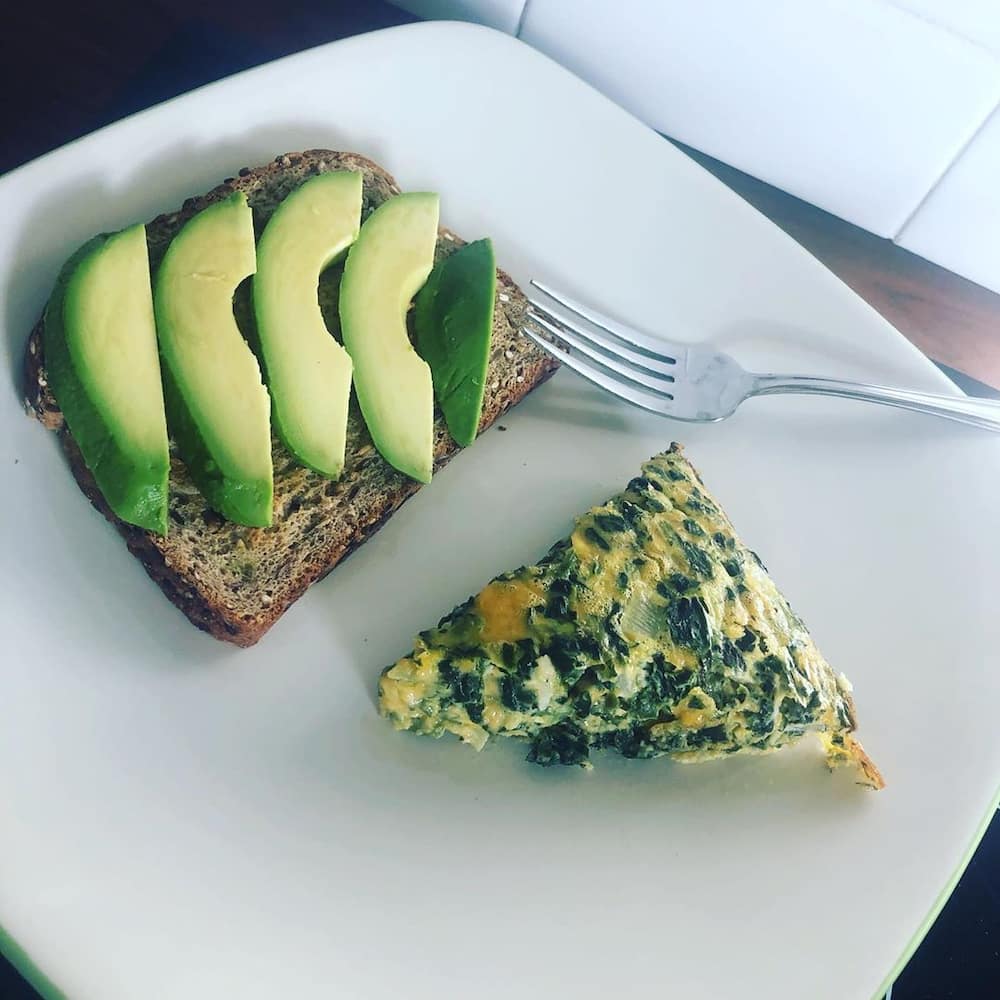 For the purposes of this article, the focus will be on a feta and spinach quiche. It takes approximately 20 minutes of preparation and approximately an additional 45 minutes of cooking.
Ingredients
1 tablespoon butter
1 tablespoon vegetable oil
1/2 bunch frozen spinach, chopped (approximately 1 cup)
1/2 cup cheddar cheese (shredded)
1/2 teaspoon salt to taste
1/4 cup feta cheese crumbles
1/4 teaspoon pepper to taste
2 tablespoons onions (chopped)
6 eggs
Procedure
1. Preheat your oven to 175 degrees Celsius or 350 degrees Fahrenheit and lightly grease a 9-inch pie pan with non-stick spray in preparation for the baking phase.
2. Over medium-high heat, heat your preferred vegetable oil (sunflower oil, canola oil, etc.) in a large skillet.
3. Thaw the spinach and place in a metal sieve, then press/squeeze to drain excess moisture away from it.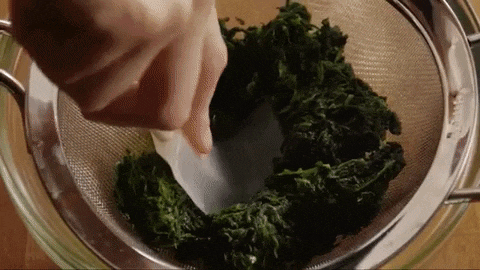 4. Add the chopped onions, cook and stir until they are soft and transparent or a maximum of approximately 3 minutes.
5. Add in the thawed and drained spinach, stir until mixed with the onions, and cook until any remaining moisture has evaporated.
6. Remove the skillet from the heat.
7. Grab a large bowl, crack the eggs in and stir with a whisk.
8. Add in the feta cheese, salt, cheddar cheese, butter, and pepper to the beaten eggs.
9. Add in the spinach and onions from the skillet to this mixture and stir to ensure all the ingredients are blended perfectly together.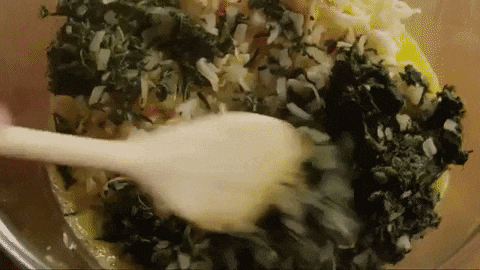 10. Pour this mixture into the greased pie pan.
11. Bake in the preheated oven (at 350 degrees Fahrenheit) for approximately 30 minutes or until the eggs have set.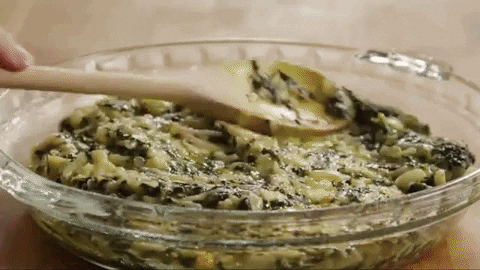 As with pies, it should be allowed to cool for approximately 10 minutes before you can slice it. If you want to make a version with a crust, the procedure is more or less the same, except you lay down 1 pie crust on the pie pan before putting the other ingredients in to bake. It also takes a shorter time to make.
READ ALSO: Tastiest ever banana bread recipe with oil | Best banana bread recipe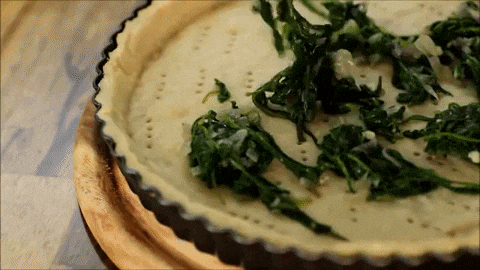 What goes with crustless quiche?
Wondering what to serve with your crustless spinach and feta quiche? There are a lot of serving suggestions for this versatile dish, but it especially goes well with any the following:
Bread
Bacon
Cinnamon rolls
Coffee
Fruit salad or berries
Green beans
Ice tea
Meat e.g. steak
Salad
Sautéed vegetables
READ ALSO: 12 easy spaghetti and mince recipes South Africa
Can you reheat a crustless quiche?
Yes. You can make quiche the night before, let it cool, pop it into the refrigerator, and reheat the next morning for breakfast or brunch. However, it is better to use an oven to reheat as opposed to the microwave. This is because, as opposed to microwaves, ovens are less likely to interfere with the texture of the eggs by causing their proteins to let up, release water, and make the whole dish soggy. The procedure to reheat them is as follows:
Set the dish out and allow it to come to room temperature.
Preheat your oven to the same temperature used to make the dish originally (350 degrees Fahrenheit or 175 degrees Celsius in this case).
Place your quiche on a baking sheet.
Bake the quiche in the oven for about 15-25 minutes or until it is heated all the way through.
When you take it out, use a baking thermometer to ensure that the temperature in the middle is 165 degrees Fahrenheit.
Microwaves, while generally discouraged for the purposes of reheating, work in situations where one is in a hurry and does not have time for the alternative e.g. in preheating the oven. Something else to note is that the more heat it is subjected to, the shorter its life becomes. With the help of refrigeration, you can keep a single quiche viable for four days if you are careful enough when reheating.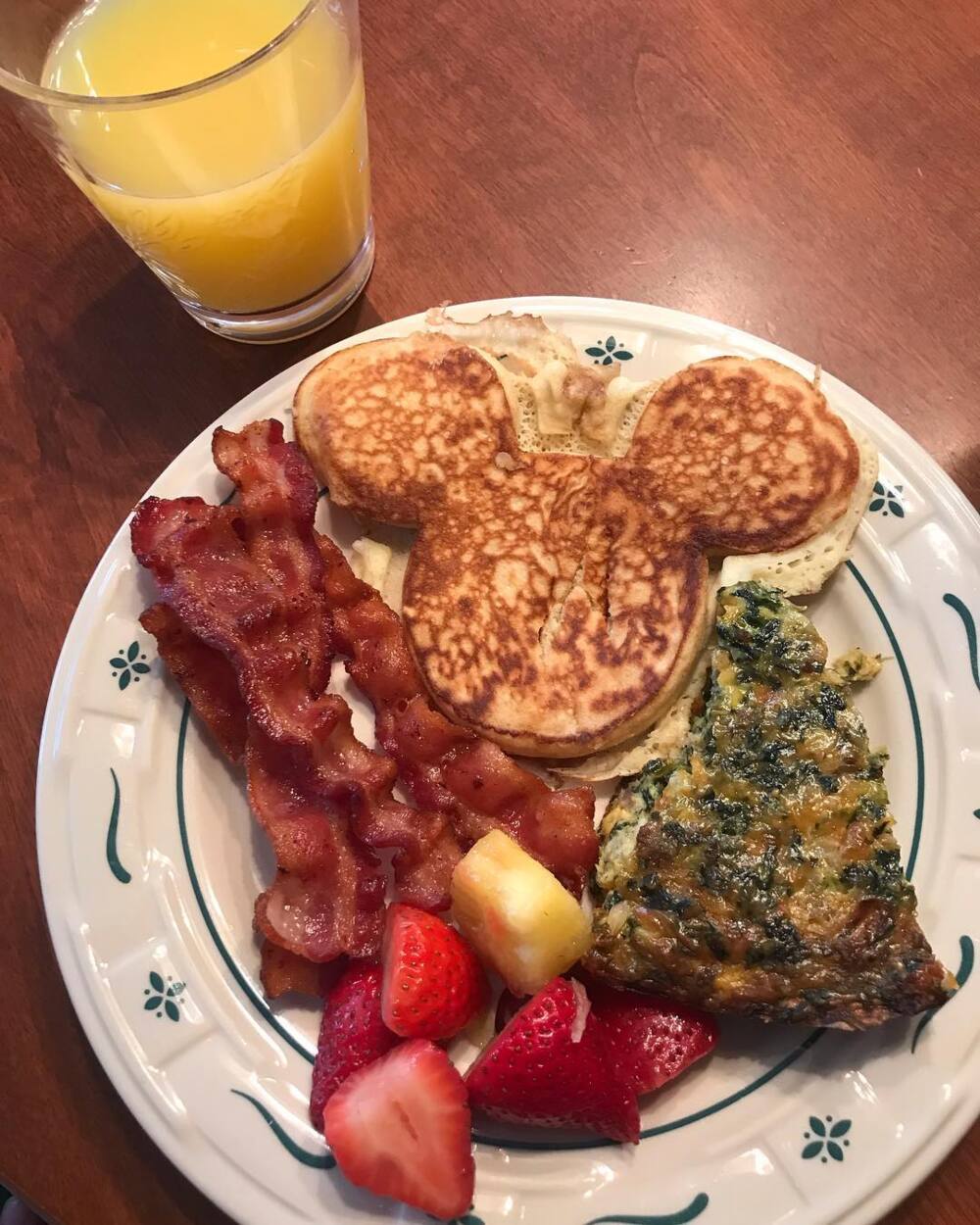 Can I use fresh spinach instead of frozen in quiche?
Yes. A lot of the recipes for a spinach and feta quiche state that one needs to use frozen spinach, but fresh spinach also works. The difference is that it provides a stronger flavour and more of a presence in the final dish in that it is chewy.
Is quiche good for weight loss?
The answer to this question depends entirely on the ingredients used to make the dish and the number of calories in the quiche. The nutritional content per serving of a standard spinach feta mushroom quiche worth 8 servings are as follows:
Calories: 195
Total fat: 13.5 grams
Saturated fat: 4.0 grams
Polyunsaturated fat: 2.9 grams
Monounsaturated fat: 5.8 grams
Cholesterol: 104.5 milligrams
That concludes our article on the best spinach and feta quiche recipe. Did you find it simple to follow? What is your favourite type or way of making a quiche? Let us know in the comments section below!
READ ALSO:
Best tenderized steak recipe South Africa
Easy Soji recipe: how to make light fluffy soji
Best potjiekos recipes lamb South Africa
Source: Briefly.co.za