All you need to know about Checkers Xtra Savings registration, rewards, competitions and how it works
It is during these uncertain times that one looks at the possible ways of saving a coin from every expenditure. Several platforms have worked towards ensuring that they aid their clients in achieving this goal. One such method is using the Checkers Xtra Savings program. How does it work, and how convenient is it?
In case you had no idea, more than one million customers signed up for the Checkers Xtra Savings program in less than one week after it was launched. The numbers are a reflection of how economically viable the plan is. If you do not know how it works and its benefits, you do not need to fuss. It might not be too late to join the party. How about delving into details about the program?
Checkers Xtra Savings
This is a program that the company launched in October 2019. It has accumulated millions of customers who have had the best experience using it. These details about the program will give you insight on whether or not you should sign up.
Checkers Xtra Savings card registration
Checkers Xtra Savings registration involves any of the following methods:
By filling in the registration forms in any of the Checkers Hyper or liquor shops;
By adding Checkers to WhatsApp through +27-87-240-5385 and texting "Hi!";
By downloading the Checkers app, which is available on the App store;
By dialling *134*835*CARDNUMBER# and following the prompts;
By scanning the QR code on your Xtra Savings card and following the prompts to sign up. The card can be obtained from the stores.
By signing up on checkers.co.za.
Checkers Xtra Savings rewards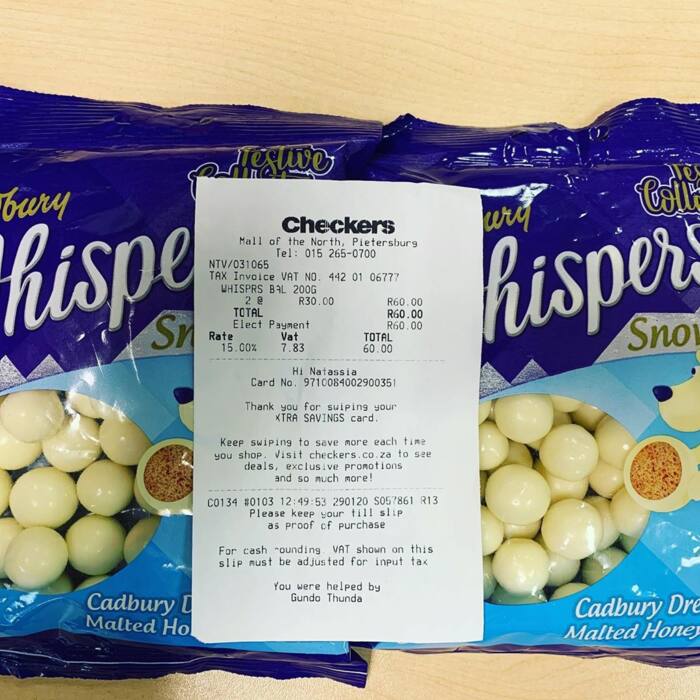 What do you gain from having a Checkers Xtra Savings card? These are some of the highlighted benefits of signing up for this program:
Chances of winning free shopping every time you swipe your Checkers card.
Earning extra cash savings every time you shop for groceries.
VIP access to events, promotions and birthday surprises.
Access to the till slip that enables you to track your savings.
Notifications for Black Friday promotions and other competitions.
Access to the swipe for a good offer that allows you to participate in charity activities to alleviate hunger in the country.
Double rewards with the reusable shopping bags.
Personalised offers on some of the products that you love.
How does Checkers Xtra Savings card work?
Apart from the store's convenience, it offers the Xtra Savings package that allows customers to make cash savings whenever they purchase drinks or groceries instantly. By swiping the card in any of the store's till customers get extra saving on the purchase of more than 1,000 products every month.
Checkers Xtra Savings competition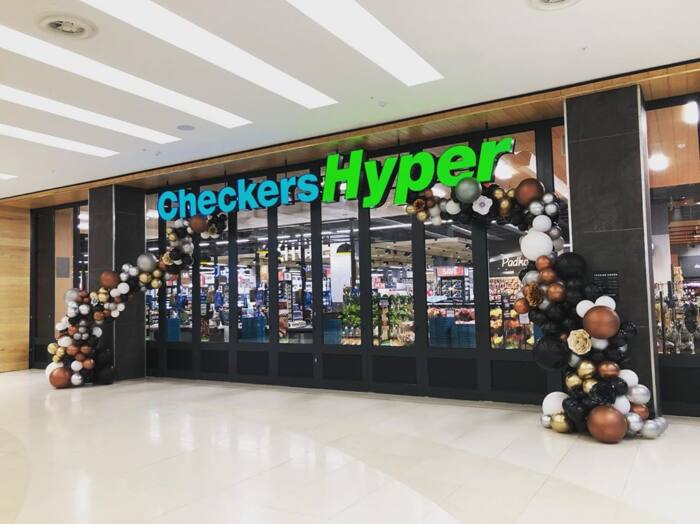 If you are a loyal customer and are looking forward to ways of making more money through the savings platform, you could enter the competitions that the company holds. You could earn as high as R50,000. Be sure to be on the lookout for any competitions by checking online.
Frequently asked questions (FAQs)
These questions could help shade more light on the topic and offer some of the solutions related to the subject.
How do you get Checkers rewards card?
To get the rewards card, you will be required to sign up on the site's website or by applying for one at any of the stores in the country. Alternatively, you can request for one by signing up on the Checkers app or by adding +27-87-240-5385 to WhatsApp and texting "Hi!" to the number.
READ ALSO: Who owns Pick n Pay?
How do I check my Checkers gift card balance?
You can check your balance on the telephone by calling (800) 772-4098.
How do you collect money from Checkers?
You can access the funds credited to you by visiting any of the participating outlets in the country. You will be required to present your Identification document or your green book. As a customer, you will be able to collect up to a maximum of R5,000 per day and R25,000 per month. These funds can be collected in any of the Money Market counters in the country, and one will be required to present the PIN provided by the sender for them to receive the money.
Can I use my Checkers card at Shoprite?
You can use the card in selected OK Furniture stores in the country, Usave, Shoprite or Checkers stores.
If you are looking for a store that will give you value for your money, you need not look further. Checkers could help you save a lot of money. Be sure to take advantage of the Mother's day offer that is currently running.
By enrolling for the Checker Xtra Savings program that the company offers, you will be notified whenever the company advertises the seasonal promotions that it conducts. You will also receive the other priveledges like earning extra savings whenever you shop for groceries. The best part about this program is that it is available for other selected stores.
READ ALSO:
Pick n Pay launches fruit and veg wall to combat plastic pollution
Walking down the sweets aisle: Photo shows bride buying chips at PnP
Business news: Pick n Pay CEO gets a whopping R32 million payday
Source: Briefly.co.za