Sipho Makhabane biography, family, songs, albums, nominations, profile
South Africa has great artists who have stormed both Africa and beyond. Sipho Makhabane is a talented gospel artist, producer, songwriter, famously known as the Big Fish. It is not all about money or any other gains, but he is always concerned and committed to impact generations, drawing them to God. Read on to find out some interesting facts about the Big Fish.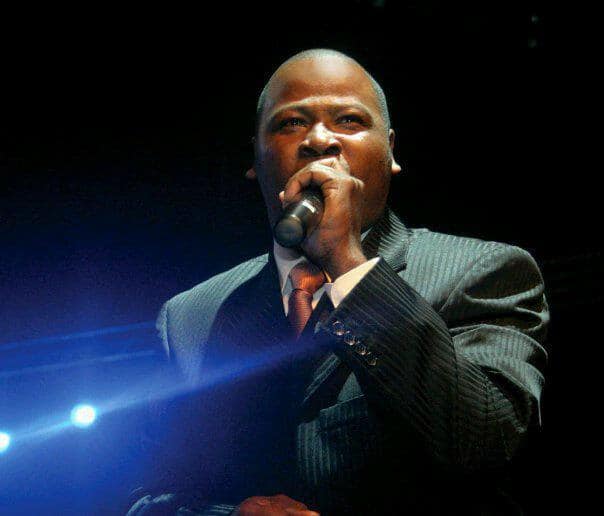 Despite the hardship in his early life, he has made it in a great way. The artist has inspired many through his songs, challenges, and his breakthrough. He has helped other young people to nature their talent through Big Fish Music Productions.
Sipho Makhabane profile summary
Real name: Sipho Makhabane
Date of birth: 3rd November 1965
Age: 55 years
Place of birth: Mpumalanga, Swaziland, South Africa
Nationality: South African
Marital status: Married
Spouse: Grace Magagula Makhabane
Profession: Gospel artist, producer, singer and songwriter
Facebook: @Sipho Makhabane
Instagram: @smakhabs
Biography
The retired gospel singer was born and raised in Mpumalanga, Swaziland, South Africa on 3rd November 1965. Having been raised in the average low-income family, it has to be challenging. Sipho had a rough time being forced by the situation to work hard to support his mother after the death of his father when he was still young. He dropped out of school before completing his primary education.
He started to do several jobs in construction. He worked with a sugar plantation company. Later he moved to Kruger National Park as a construction worker. He sharpened his skills by the age of 21, thus securing a chance with Pienaar as a construction worker. The Big Fish kept on nurturing his passion while he was still working there.
How old is Sipho Makhabane?
He is currently 55 years old.
Sipho Makhabane family
The gospel singer is married to Grace Makhabane Magagula. They have been married for about 35 years. Due to his private family life, there is not much information about his family. The fully furnished double-storey Sipho Makhabane house is located in Kensington, where they live.
Career
After Sipho started working with Telkom, he took his music career to the next level. He started his career back in 1996. Sipho Makhabane debuted into the South African music industry by storm when he released his two hit songs, Ngitinikela Kuwe and Yek Intokozo. Following a successful turn out of the songs, he launched few more tracks, Thum Ulolo and Uliqhawe, which were exceptionally successful.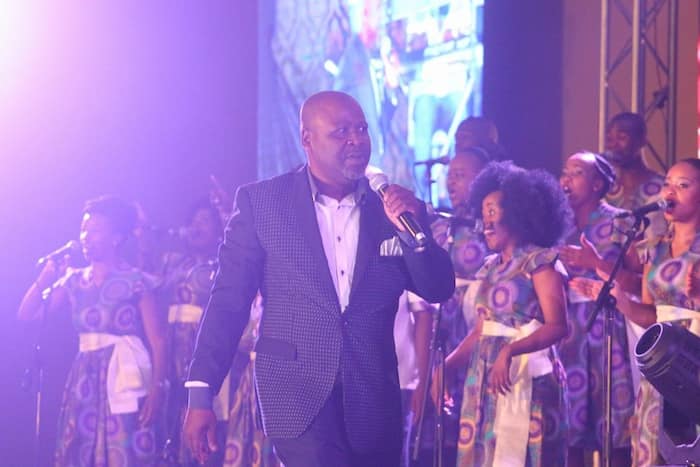 Uyigugu track was released in 1998, followed by a hit track Makudanyiswe in 1999. In 2001, he released the Calvary album. Afterwards, Moya Wami was released in 2003. In 2005, he released Umuzi Omuhle album, and in 2008, he dropped Hamba Nami. Sipho announced his retirement from music after the release of the Ebenezer album in 2009 to focus on developing the young talent. But despite his retirement, he has continued to release more albums while rebranding some of his earlier songs. He established his label, Big Fish Music.
Albums
Here is the list of Sipho Makhabane albums.
Vuka Mphefumlo 1998
Calvary 2001
Moya Wami 2003
Umuzi Omuhle 2005
Indawo 2006
Ngiyamemeza 2008
Ngikululiwe
Sinekhaya 2017
Siyakudumisa 2019
Africa For Jesus 2019
Live At The Pretoria State Theatre
Amandla (The Power)
Wathi Eloyi Eloyi released in 2020
READ ALSO: Saki Macozoma bio: age, children, wife, Vodacom, SAA, cars, house, net worth, contacts
Songs
Here are some of Sipho Makhabane songs grouped in albums.
Vuka Mphefumlo
It is his first album released in 1998.
Vuka Mphefumlo
Sigwedla Kandzima
Khaya Labangcwele
Khuluma Nkosi Kimi
He Has Never Failed
Bless Me Lord
Inkosi I Namandla
Imizamo Yami
Sibongi' Calvary
Touch Me Lord
Sipho Makhabane Calvary
It was released in 2001.
Calvary
Dwalalami
Ngiyafisa
Haleluya
Ethembeni
Ngimkhumbula
Jes'unomusa
Thpkozani
Father
Haleluya (Instrumental)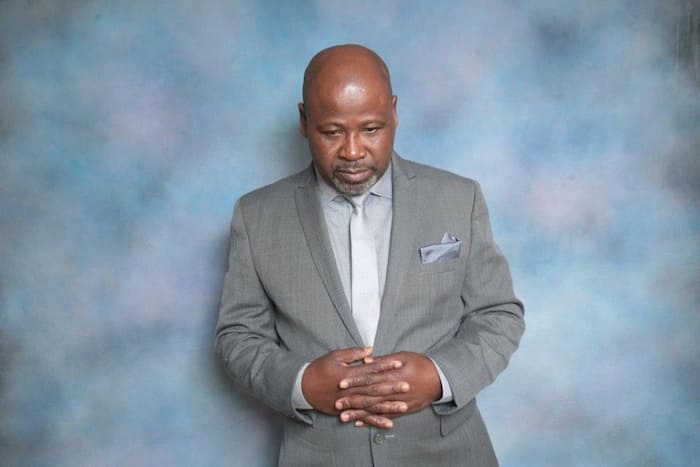 Moya Wami
This album was released in 2003.
Moya Wami
Yizwa Nkosi Jesu
Siyaphezulu
Mangisondele Kuwe
Simenyiwe
Ekhaya
Zulu Khaya Labangcwele
Yamkela uMoya Wami
Glory Hallelujah
Ngingo KaJesu
Umuzi Omuhle
Umuzi album was released in 2005.
Umuzi Omuhle
Makabongwe
Idonga
Makadunyiswe
Wethembekile
Yikutwanana
Indlela Yakho
Haleluya
In Thee
Indawo
The album was released in 2006.
Uyophelelaphi
Ikhona Indawo
Jesus Love
Nguwe Wedwa
Wangifela
Yimi Lo Nkosi
Praise The Lord
Uyisimanga Ujesu
Moya
Ngiyamemeza
The artist finished it in 2008.
Ngiyamemeza
Phaphamani
Ngineculo
Uliqhawe
Jesu Ndodana
Usizi
Isolakhe
Uyathokoza
Hamba Nami
Ngiyamemeza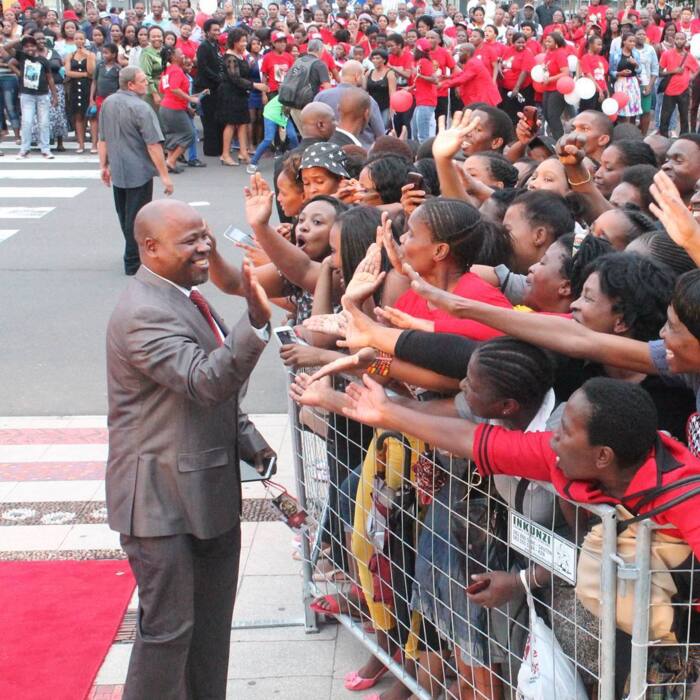 READ ALSO: Cornet Mamabolo bio: age, married, education, company, profile, net worth
Sinekhaya
It was released in 2017.
Siyabonga Nkosi Jesu
Sinekhaya
Tinotenda
Jesu Wancoba
Ngceda Nkosi Yami
Phakama Nkosi Jesu
Umusa
Kuyenzeka
Siyakudumisa
The album was released in 2019.
Siyakudumisa
Ngimbonile
Endleleni Yakho
Kwelo Khaya
Calvary
Jerusalema
Bokang Modemo
Thatha Ujesu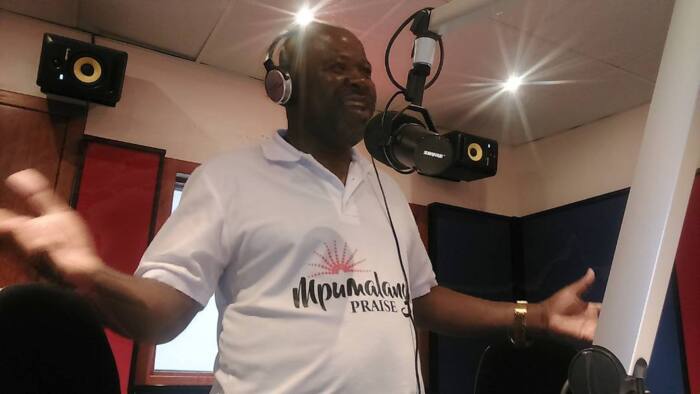 Amandla (The Power)
The work on the album was finished in 2019.
Amandla (The Power)
Sohlabelela Haleluya
Bek'Ithemba Kuye
Kea Dumela
Ngihole Jesu
Moya Moya
Ngizwa Ngo Jesu
uJesu Simbonile
Sizohamba
Wathi Eloyi Eloyi
It was released in 2020.
Wathi Eloyi Eloyi
Wena Uyinkosi
Phezulu Ezulwini
Glory To The Son Of God
Dzina La Yeso
Jesu Uyakumema
Ngiyamtsandza Jesu
Ngiconde Khaya
Intokozo Ekimi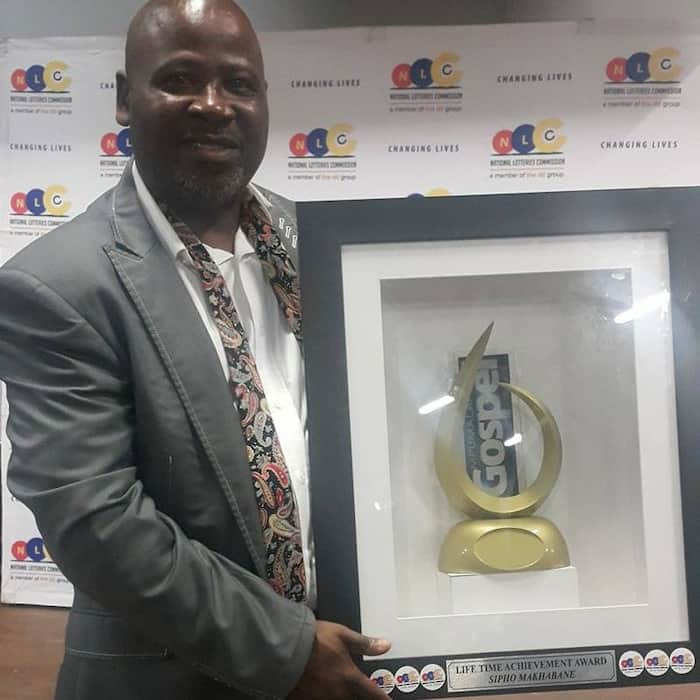 Sipho Makhabane awards and nominations
During his career, the legend has won several awards. They include:
In 2001, he won the Best Producer Award at the Glory awards held in Swaziland.
He was awarded the Best Traditional Gospel in 2007 South African Music Awards.
In 2008, he got the Mama Community Empowerment Award.
In 2013, he was nominated the Best Classic of All Times Award at SABC Crown Gospel Awards.
He was nominated for KORA Awards, on the continental stage.
He won the Lifetime Achievement Award at the SABC Crown Gospel Awards.
READ ALSO: Mayihlome Tshwete bio: age, son, wife, Duduzane Zuma, job, best pictures, profile
Sipho Makhabane contact details
Phone Number: +27116222212 or +27116222217
Address: 44 Cumberland Rd, Kensington
Because of the magic and popularity of his albums, Sipho Makhabane will continue to influence young talented artists for generations to come through his Big Fish Music Production. What do you think about the artist? Let us know in the comments below.
READ ALSO:
Randy Orton bio: age, measurements, children, wife, song, movies, net worth, profile
Owami Mafokate bio: age, instagram, parents, dancing, school, car
Kim Kholiwe Instagram, bio, surgery, cars, net worth
Source: Briefly.co.za