Bongo Maffin biography, members, songs, albums, awards, profile, where are they today?
You cannot be a lover of South African music and not know the Bongo Maffin music group. They gained prominence in the late '90s and released their first studio album, The Concerto, in 2000. Even though they parted at different times, their impact is still well celebrated in South Africa's music industry today.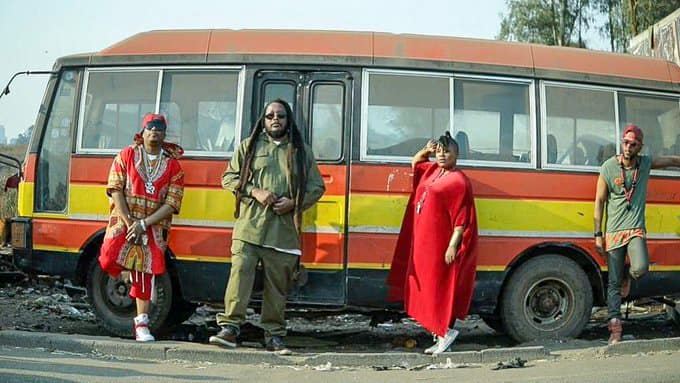 The band reached out to an international audience in 2000 with a worldwide Groove tour of France. This was after they built a solid fan base in South Africa. They performed in Denmark and England the year after. Then, they released the Bongolution album in 2002 and the New Construction album in 2006.
Bongo Maffin profile summary
Origin: South Africa
Genre: Kwaito
Year of formation: 1996
Album debut: 2000
Labels: Sony Music and International Gallo Record
Members: Jah Seed, Stoan Seate, Thandiswa Mazwai, and Speedy
Bongo Maffin biography
The Bongo Maffin group was formed by Oscar Appleseed, who is widely recognized as DJ Appleseed, shortly after relocating to South Africa in 1996. Stoan, a singer, formerly worked as a backup for a kwaito artist, became one of the group members before Thandi, also a backup singer and session performer, joined the team in 1997.
READ ALSO: The Supremes member Barbara Martin sadly passes away at age 76
For more than a decade, the band became silent, and everyone went their ways before their reunion in 2018. Speedy, who left before the release of their album in 2006, joined also. Then, Bongo Maffin Harare, their first single, was released. They delivered a rich Afro-beat pop, while not deviating from what they have been known for.
After the release of the song, they intimated their fans that more were still coming. A year after, they released an album titled From Bongo With Love. However, the four-member-band decided to spice things up and did the unconventional. Breaking from their normal genre, their new album defined the intersection of South African reggae, kwaito, Afro-pop, hip-hop, and R&B.
Who are the Bongo Maffin members?
The Bongo Maffin band is made up of four members. They are Jah Seed, Stoan Seate, Thandiswa Mazwai, and Speedy. Mazwai is the lead singer and the only female amidst them. One peculiar thing about them is that they are all songwriters. Apart from being a part of Bongo Maffin, Mazwai runs a show titled Letter To Azania.
Bongo Maffin albums and songs
Every of Bongo Maffin songs comes with a fantastic bang that keeps their fans and listeners glued to their music irrespective of its genre. The Bongo Maffin Kura Uone song is one of them. Kura Uone, which means Grow Up and You Will See, is a distinct piece. Each verse of the song is sung by a different member of the band in a different language.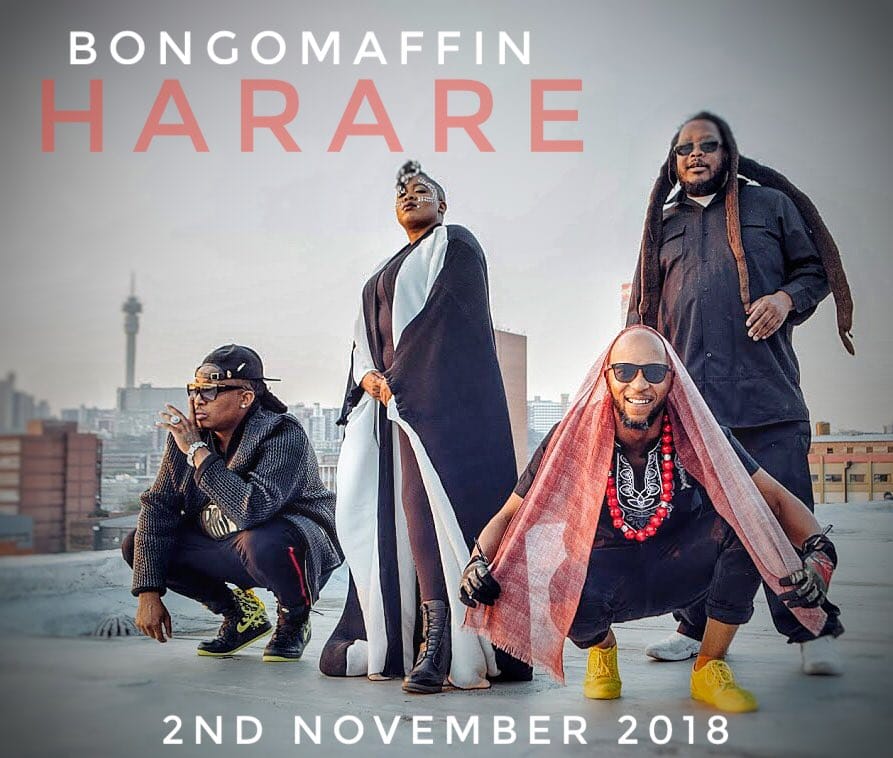 The first verse was sung in the Xhosa language by Thandiswa Mazwai. Stoan Seate raps the second verse in Setswana, and Jah Seed sang the third verse in the Shona language. The chorus is also sung in Shona.
READ ALSO: Keeping up with the Royals: Why Kate Middleton wears 3 rings
Similarly, Bongo Maffin Thati Sgubhu song was sung to celebrate 20 years of Kalawa Jazmee. Bongo Maffin Vuma song, which is a track in From Bongo With Love album, is another beautiful piece that makes the heart of their listener flutters. It is available on Amazon music.
A comprehensive list of their albums and year of the release include the following:
The Concerto (2000)
Bongo Maffin, Vol. 4 (2000)
Bongolution (2002)
The Official Album of the FIFA World Cup (2002)
New Construction (2006)
From Bongo With Love (2019)
More so, a list of some of their songs include:
Azania: Vol 4
More Fire: New Construction
Intro: The Concerto
Sul'lnyembezi: New Construction
Son of the soil: From Bongo With Love
Huya Huya: From Bongo With Love
Better Must Come: From Bongo With Love
Laduma Izulu: Bongolution
Mankind: New Construction
Mama Winnie: From Bongo With Love
Rofo Rofo: From Bongo With Love
Brave, True and Strong: Bongolution
Twasa: Bongolution
Chaleez: The Concerto
Amadlozi: The Concerto
One Africa: From Bongo With Love
Makeba
Gimme Joy: From Bongo With Love
Diphendule: Vol 4
Upenyu Wakanaka: New Construction
The Final Battle: Vol 4
lphindlela: The Concerto
Siyajabula: New Construction
Harare
Mari Ye Phepa: Vol 4
The Way Kungakhona: Bongolution
How many are Bongo Maffin awards?
The Maffin group has several awards to their credit. Apart from the Bongo Maffin Bongolution album nomination for the Kora Africa Music Award as Best African Group in 2001, in 1999, they won South African Music Awards for the album The Concerto as Best African Pop Album.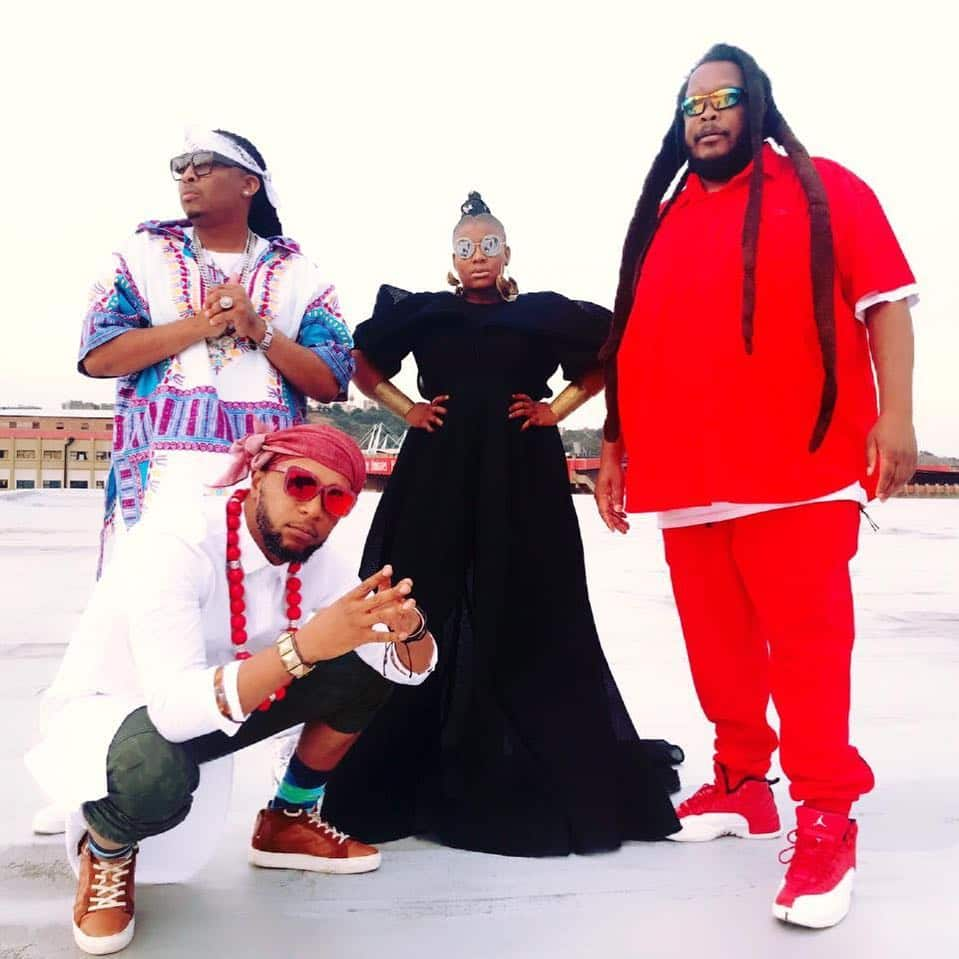 In 2002, they walked away with three awards. They got the Metro FM Awards under the category of Best African Pop for their work on Bongolution as well as under Best Duo/ Group category, while winning the South African Music Award under Best Duo/Group category.
Moreover, in 2006, they bagged the South African Music Award under Best Duo/Group category as well as BBC World Music Awards under the category of Best African Album for the New Construction album.
Where are they today?
The band reunited to release another album to the entertainment of their fans. Before then, the members went their separate ways, pursuing their personal careers before they got back. According to them, they started talking about a reunion since 2012, but it was not that serious. However, after they did a beer advert and performed at a festival, their talk developed into a serious discussion about their return. According to Seathe,
We've let the ground get fertile and recover again. If we hadn't gone through those 14 years, I don't know if we'd be sitting here talking about another album. A lot of energy has been re-gathered, that ground has had time to recover and I think it's fertile again to start hammering it.
Bango Maffin has successfully written their name on the sand of time in South Africa and beyond. They have also proven that music is a means to unite different individuals despite their differences, races, and language. Their legacy can hardly be erased.
READ ALSO:
You will love these catchy and trend-worthy Dalom Kids songs and videos
All the best Sho Madjozi songs and videos 2018-2020
Mi Casa land huge international record deal with Afroforce1 Records
Source: Briefly News