- Nurdyne Eishmy Hlungwanie set out to make South Africa proud and she succeeded brilliantly
- She graduated after putting in a tremendous amount of hard work and was determined to make her country proud
- She calls herself a 'goal digger' and that is exactly what she did, she set herself a target and succeeded
PAY ATTENTION: Click "See First" under the "Following" tab to see Briefly.co.za News on your News Feed!
Nurdyne Eishmy Hlungwanie is a determined young lady, so determined that she calls herself a 'goal digger' and is waving the SA flag and making her country proud.
She bagged 3 diplomas in 5 years, repeated N5 after failing and even got pregnant. What is truly amazing is that she had her baby via C-section on Friday and wrote an exam on Monday.
She had to leave her son at 6 months to pursue her studies in China through the pandemic and being quarantined and surviving on nothing but rice and potatoes for 5 months.
She shared her story on Facebook and on the #ImStaying group. She went to China to study through the Department of Higher Education and Training (DHET).
She first posted in 2019 about how it was Christmas and while people were celebrating she was writing exams and studying to make South Africa proud.
"Yesterday was Christmas, people were Celebrating but I did not, I went to Write my Exam come back to study, WHY? Because South African DHET Trusted Me with this Opportunity, they sent me to study in China not to complain. Its Winter Exam time this side and I have to make South Africa Proud by passing My Modules.
I wanna Make South Africa Proud
I will come back to Stay
I carry South Africa in my heart
I am proudly South African"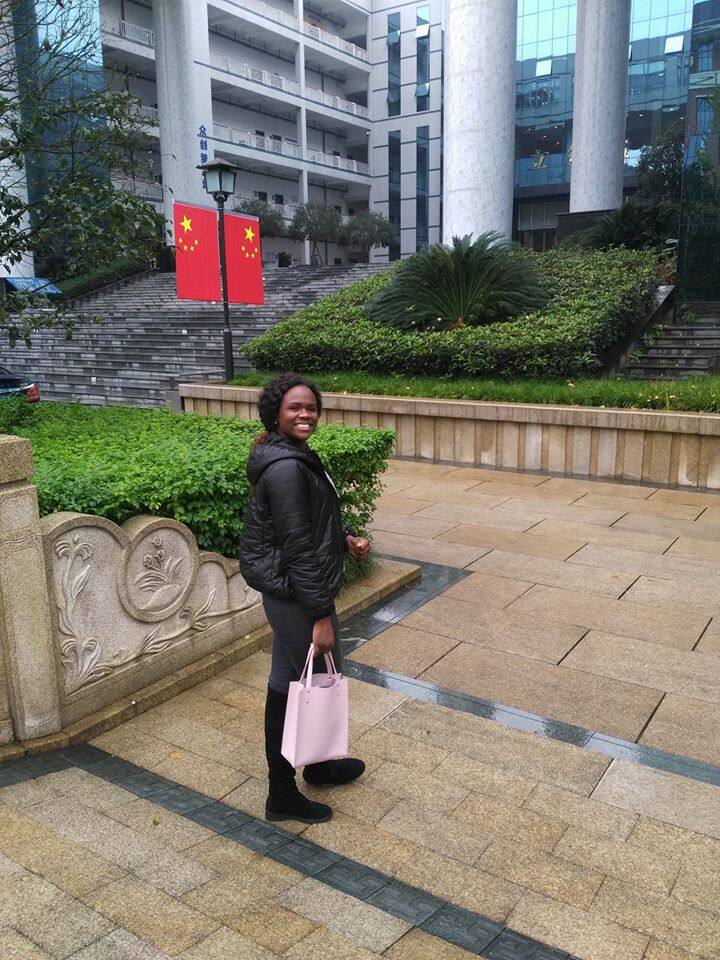 She posted an update today that she had done, she had graduated and was waving the South African flag high and making her country proud.
UPDATE
After receiving so much love and encouraging words from Fellow South africans I promised to update you about my studies.
Yesterday I Graduated with #Diploma in E-commerce Marketing, I did it for South Africa.
I Waved the flag higher in China, I did not dissapoint you as I promised i won't, I did not complain I studied, Yes it was tough very tough, there was alot to complain about but I remembered there's you who are waiting for me to make South Africa proud, when I wanted to give up I Remembered the decision I took to leave my son who was 6Months by then, I remembered the money that was spent on me by our Government and I knew giving up is not an Option, only working hard can save me. I'M DONE and am coming back to STAY. I am so happy and I can't wait to pass my little knowledge to other South Africans.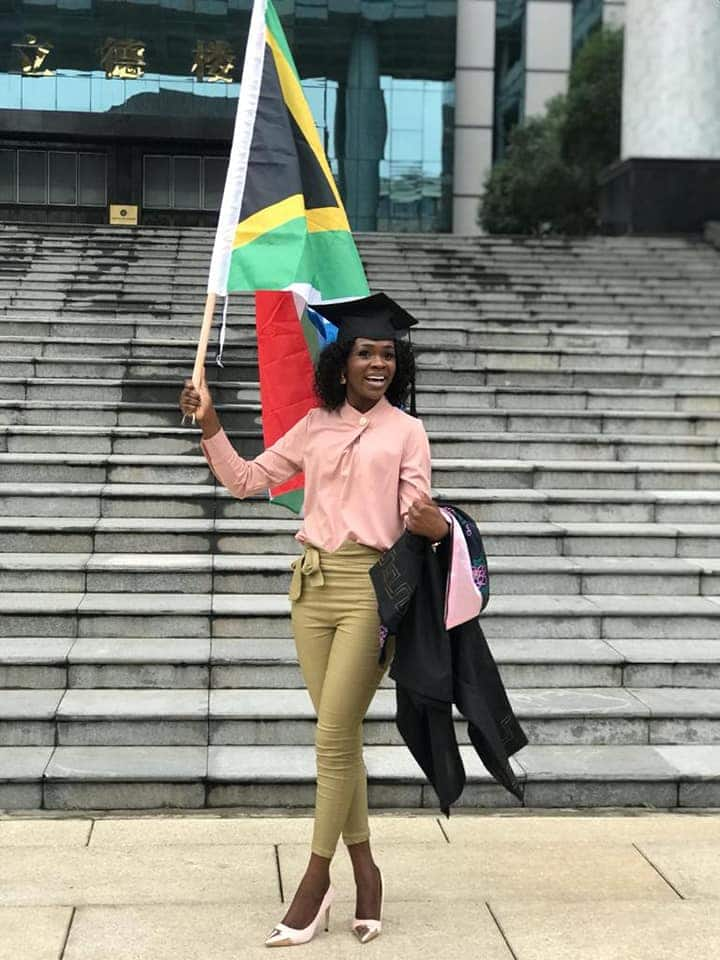 Facebook users were blown away by her tremendous story:
READ ALSO: ANC condemns Chief Justice Mogoeng's comments in support of Israel
Shiluva N'wa-Mineri Mathevula: "Inspired, think I'll join you next year"
Mmapula Adelaidy Moocah: "Goal digger❤❤❤"
Nkatty Rikhotso: "I'm inspired yoooooh you went through a lot xem but with God, everything is possibleI salute u"
Sanele Sankie: "It shows that determination & hard work can take u places u never thought u cud be, so inspired dear"
Andile Manzini: "Congrats once again mama Rey the boy will grow to be proud of his mother achievement. You have nailed it xem mavodzo hansi . Your such an inspiration to us who are not that well educated but we'll strive until success."
Enjoyed reading our story? Download BRIEFLY's news app on Google Play now and stay up-to-date with major South African news!