Skyworth Binge Android TV boxes were among the first Android TV boxes to be launched in South Africa. They continue to alter the way people consume TV, changing it from an ordinary television to a smart TV that can be accessed over the internet along with other streaming content offered by the Android platform.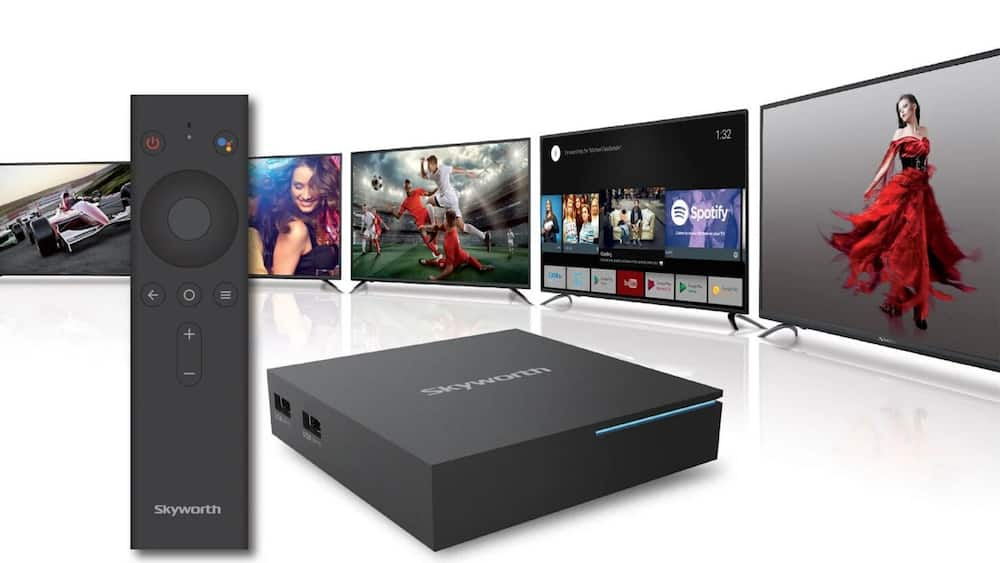 Why should you consider this Android TV box for your home entertainment? Below are the Skyworth Binge Android TV box reviews that will help you decide whether you should buy it or not.
Skyworth Binge Android TV box setup
It is easy to set up, and anyone can do it. The box comes with a Bluetooth remote control, an HDMI cable, a quick start guide, batteries, and a power adapter. Once the box is appropriately plugged to power, the HDMI cable is connected well, and the television's HDMI input is okay, you can go ahead and register your Google account. For network connectivity, you can use cable or inbuilt Wi-Fi.
The quick start guide has easy-to-follow instructions. To install your preferred applications, go to the Google Play Store. You can use your phone or laptop to install because the box has an in-built Google Chromecast feature.
The only problem you may experience during setup is a bug that makes the box take long on Updating Software. When this happens, you will need to factory reset the box using a memory stick then power it again. Instructions to factory reset are on the guide. Customers have also complained of DSTV Now activation problems. In case you experience such issues, ask for assistance on support@myskyworth.com.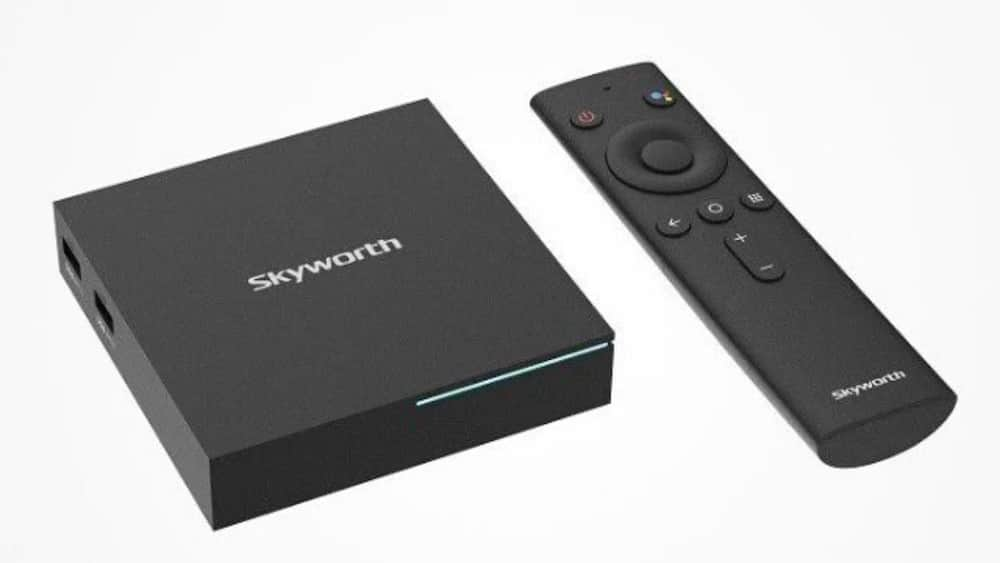 Skyworth Binge Android TV box specs
Its operating system is Google-certified Android 8.0 Oreo to 9. Its CPU is Quad-core 1.5 GHz (ARM Cortex-A53), the SoC is Amlogic S905X, while the GPU is ARM Mali-450 MP3. Its code name in South Africa is Skyworth Binge Android TV box HPA02 2018.
It has an internal storage of 8GB and a RAM of 2GB, which is enough to store your favorite content, including one or two games. You will, however, not be able to store heavy content that needs vast RAM capacity.
It has Chromecast functionality, and you can use your phone or tablet to navigate the television. Its in-built Google Assistant will also help you navigate through voice search.
Skyworth Binge Android TV box content
Skyworth Binge Android TV box is Google certified; hence you have access to a wide range of apps and services that require Google certification. You can also stream content from DStv Now, Showmax, and from a number of free channels. You will, however, need to subscribe to some channels to gain access. Skyworth Binge Android TV box Netflix certification is not available, but you can stream from Netflix.
Skyworth Binge Android TV box video resolution
It has 4K (Ultra HD) capability of 3840 × 2160p and High-Efficiency Video Coding (HEVC), which gives the smoothest video quality for you to enjoy watching television.
Cost of Skyworth Binge Android TV box South Africa
It costs around R1,000. For example, the device costs R1,119 at Takealot.com, which is the exclusive authorized store to sell Skyworth Binge Android TV boxes across South Africa.
READ ALSO: How to watch DStv online for free from any device 2020
FAQs
Below are the most common questions.
How do I put Netflix on my Skyworth Android TV box?
Launch the Google home cast on your television then log in to your Google account.
Find the device you want to use on the Google home cast app.
On your mobile phone or laptop, select Discover then search for Netflix.
Does Skyworth TV have Netflix?
Yes
Is Skyworth TV Google certified?
It is Google certified.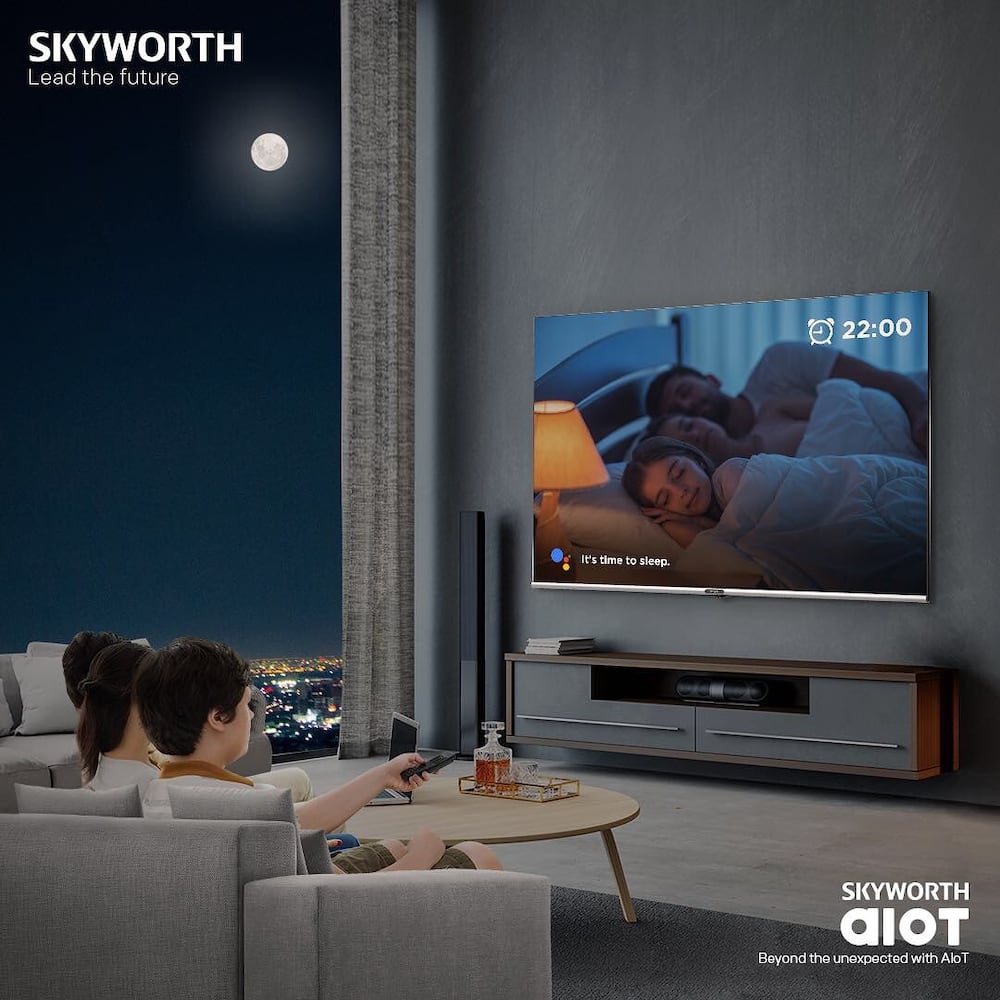 How do I set up Skyworth on my Android TV?
When you turn on the television, you will see a welcome screen.
Choose your preferred language.
Select the Wi-Fi or other network you will be using.
Sign in to your Google account. You can sign in using a remote, phone, or computer.
Accept the terms and conditions.
Turn on location.
Choose a name for the TV.
Select your country.
Accept software notice.
Select the Tuner Mode (over the air antenna or cable).
Click Scan, and you are good to enjoy the Android TV experience.
READ ALSO: 5 of the best Android TV box South Africa 2020
Skyworth Binge Android TV box is one of the best budget boxes in the market for gaming and media streaming on Ultra HD. If you are stuck on what Android TV box to get for your home entertainment, these pointers will go a long way in helping you with your decision.
READ ALSO:
How does Showmax work?
Showmax South Africa hacks: How to watch on two devices at the same time
Best ISP providers in South Africa