Loyiso Gola is a popular South African stand-comedian, journalist, and actor whose humour is impeccable. The young personality is renowned for his roles on TV comedy talk show known as Phat Joe Live, Dinner with the President, and Pure Monate Show. He is also the anchor and co-creator of the TV series Late Nite News with Loyiso Gola on eNCA and eTV.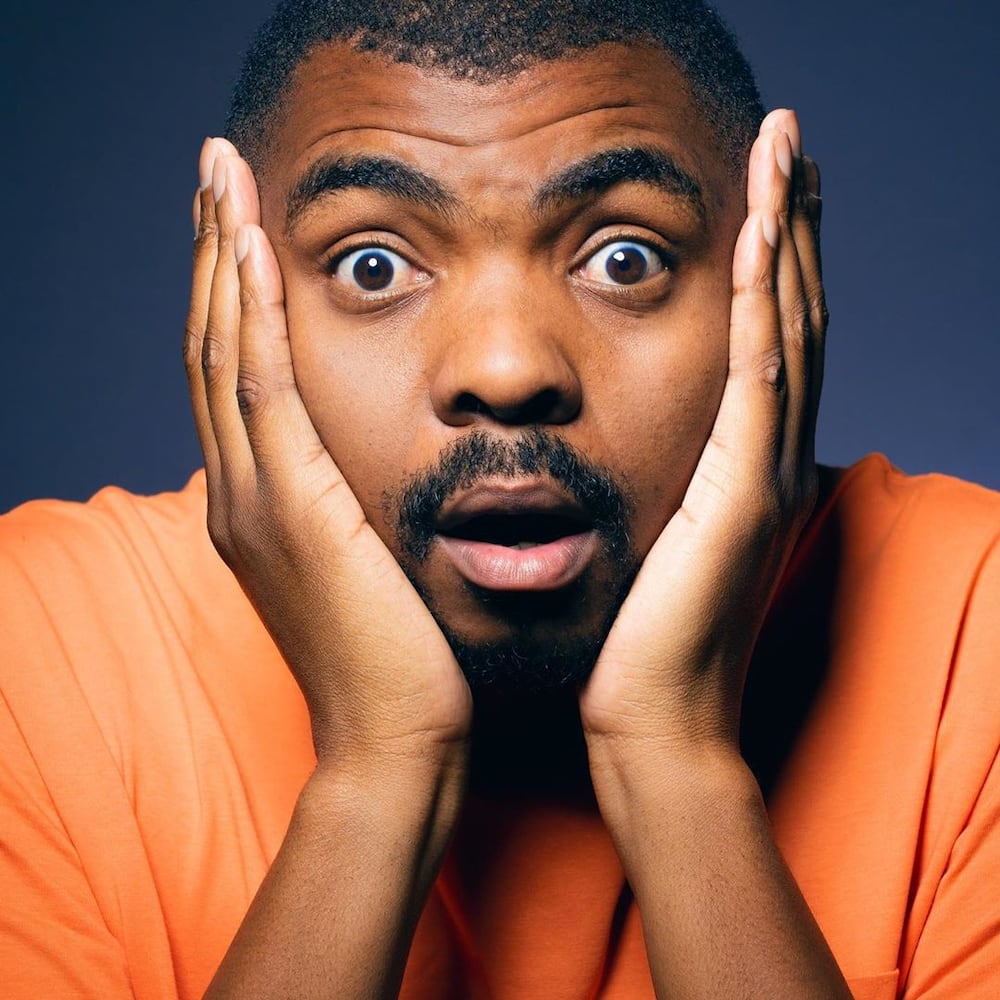 The media personality has won various accolades, including South Africa's comic of the year in 2014. The Wall Street Journal also noted him as taking South Africa by storm. The talented young lad has also been featured in top international comedy festivals, including Just for Laughs and the Edinburgh Fringe. The Comedian left South Africa live in London, where he has been working in international shows.
Profile summary
Full name: Loyiso Gola
Year of birth: May 16, 1983
Loyiso Gola age: 37 years
Loyiso Gola height: 6 feet 5 inches
Gender: Male
Career: Stand-comedian, journalist, and actor
Early life
The sensational media personality was born on May 16, 1983, in Gugulethu, Cape Town, in South Africa. He left Gugulethu for Woodstock when he was 14 years old and attended Zonnebloem Nest Senior School in Woodstock. In 2002, he graduated from high school, and in the same year, he won the Sprite Soul Comedy Tour.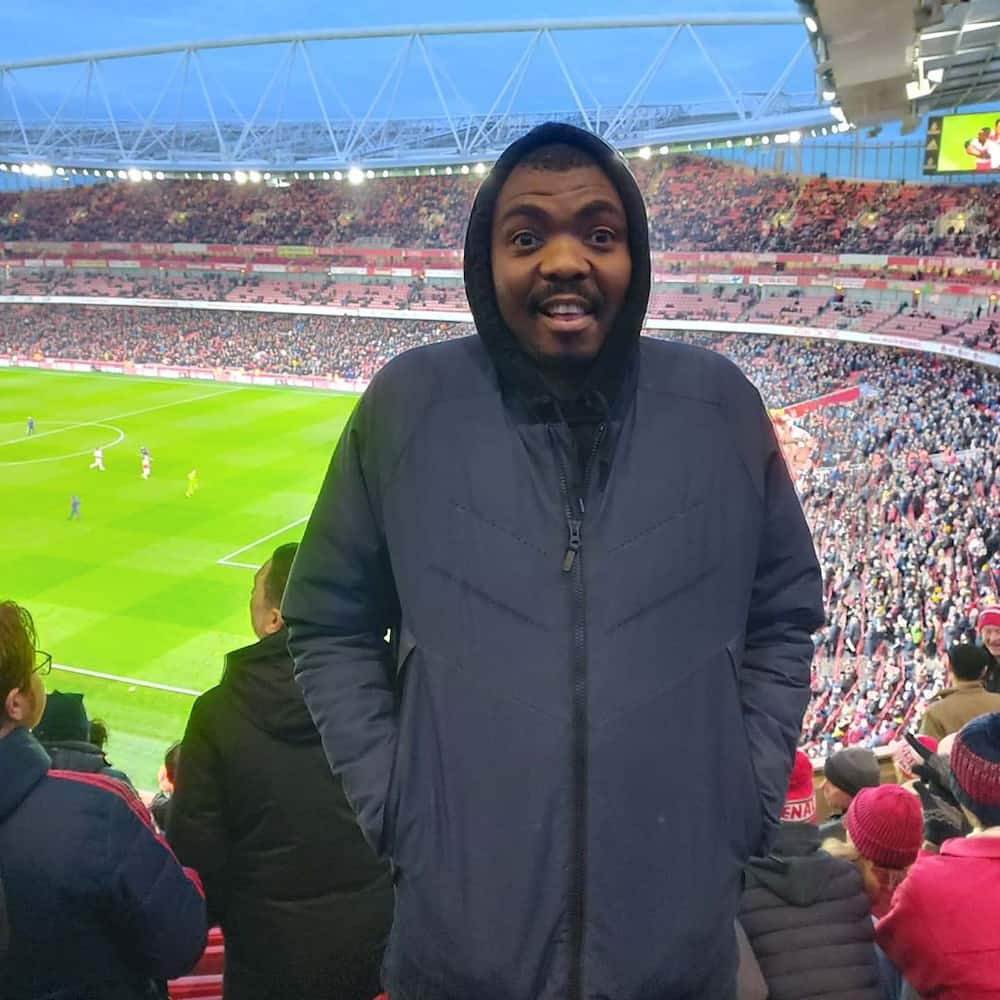 Loyiso Gola education life is one worth noting since he discovered his comedy talent while in school. Interestingly, Loyiso Gola brother, Lazole Gola, is also a standup comedian, which proves that humour runs in the family. The Comedian has managed to keep his life private as there is no information on Loyiso Gola wife.
Career
His career kick-started when he was still in high school when he was 17 years old. This happened when he performed with the Cape Comedy Collective. Since then, his unique talent has grown to him performing in big stages throughout the world. He has also graced the stages of many events and festivals both locally and internationally, such as the Comedy Blackout, Blacks Only Comedy Show, Sprite Soul Comedy Jam, and the Kingsize Comedy Jam, among others.
Some of the countries he has performed in include New York and Dubai. In 2002, he entered the TV arena after appearing on SABC 1 in the Phat Joe Live Talk and the Pure Monate Show in 2003. In 2005, he scooped himself a cameo in a locally produced comedy feature film known as Bunny Chow, which was released into theaters in 2007. The star was also a nominee at the Stars of Mzansi Awards 2008 in the Comedian of the Year category.
In 2007, he took up the role of co-hosting the SABC 2 Dinner with the President talk show created by Pieter-Dirk Uys, where he took up the role of the black grandson of the satirist's alter ego Evita Bezuidenhout. In 2010, he hosted the Late Nite News satirical series, co-created with comedian Kasigo Lediga.
Which are Loyiso Gola TV shows?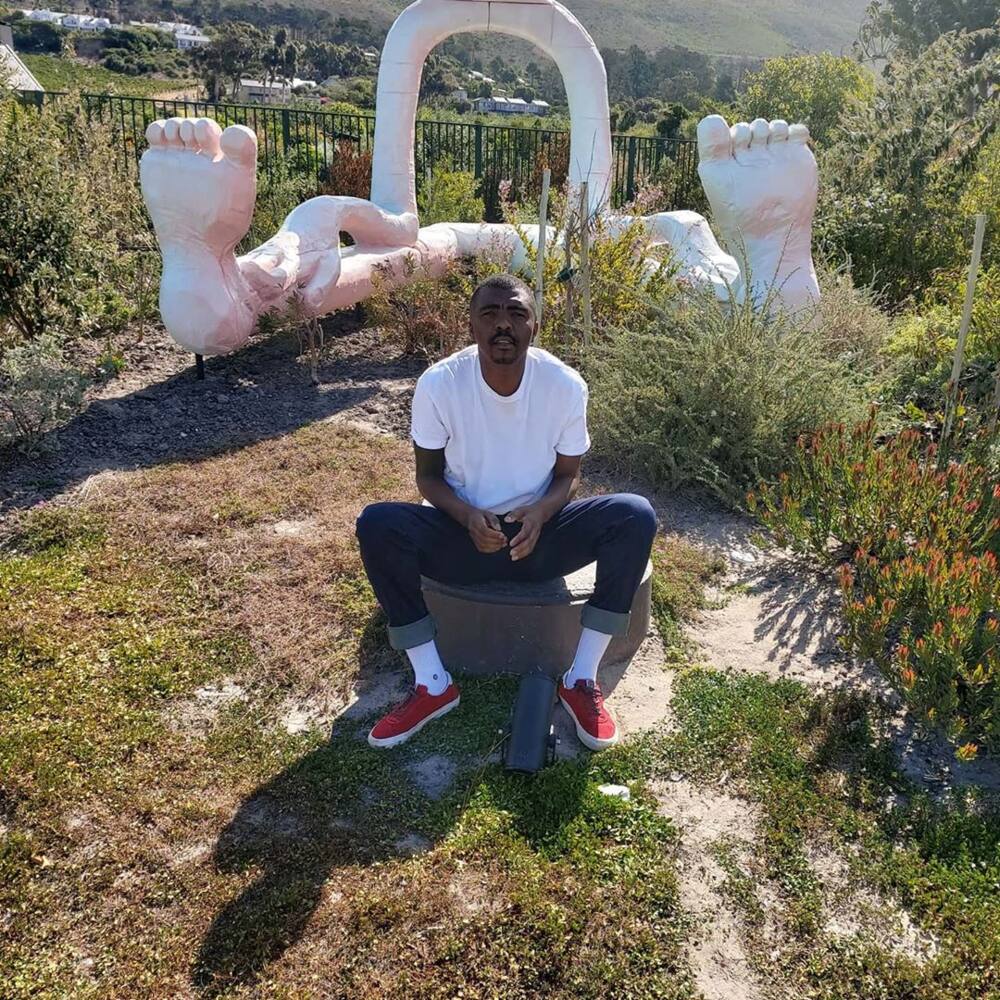 Here are some of the Television shows he has featured in:
Phat Joe Live (2002)
The Pure Monate Show (2003)
Dinner with the President – co-host with Pieter-Dirk Uys (2007)
Late Nite News with Loyiso Gola – host (2010)
Comedy Central Presents Loyiso Gola Live at Parker's (2012)
Loyiso Gola stand up shows
Here are his One-man shows:
I'm Frank (2006)
Loyiso Gola for President (2007)
Coming Home (2010)
Life & Times (2011)
Professional Black (2012)
Loyiso Gola Live (2013)
Loyiso Gola Unlearning (2018)
Films
Here is a list of films he has featured in:
Bunny Chow Know Thyself (2006)
Outrageous (2010)
Copposites (2012)
Catching Feelings (2017)
Awards
Here are some of his awards throughout his career:
Winner of Sprite Soul Comedy Tour in 2002.
South African Comedy Award – Best Breakthrough Comedy Act for Loyiso Gola for President in 2007
He was nominated in the International Emmy in 2013
The Savanna SA Comic's Choice Award – Comic of the Year Award in 2014
In January 2019, Loyiso Gola Netflix standup special was released.
Loyiso Gola QI
The Comedian joined the popular QI, a unique quiz series that airs on BBC, for series 17. He earned himself the position for being a seasoned veteran of the comedy scene around the world. Loyiso Gola live at the Apollo appearance during the fifth episode of the new series was epic. The TV show presents some of the best standup comedians in front of the famous life. You can watch most Loyiso Gola YouTube comedy shows on the platform.
Social media platforms
Here are his social media platforms:
Net worth
There is no exact figure to state Loyiso Gola net worth. However, he has had a successful career in the Comedy and TV arena. The Comedian, who has earned himself an international spot, is believed to be one of Africa's wealthiest comedians.
Loyiso Gola is a young and talented comedian who has defied all the odds in life to go international. His talent in comedy has seen him win accolades and rub shoulders with the high and mighty.
READ ALSO: Briefly.co.za previously reported that the ambitious Khusela Diko had just gotten married. The Head of Communications and Spokesperson to the President of South Africa tied the knot with the love of her life and joined the royal family. Her husband, Bhaca King Madzikane II Thandisizwe Diko, is the king of the Amabhaca tribe.