In Muvhango teasers September 2020, the memories of Tshamano's murder flood back in Vhutshilo's mind and he escapes from the hospital because the police are perusing him. Kutlwano and Pinkie's plan of moving out of the country fails. Pinkie protects her love without knowing that Kutlwano still shows interest in Matshidiso even after swearing that he does not love her. Meanwhile, Matshidiso plans to take advantage of the situation to win him over.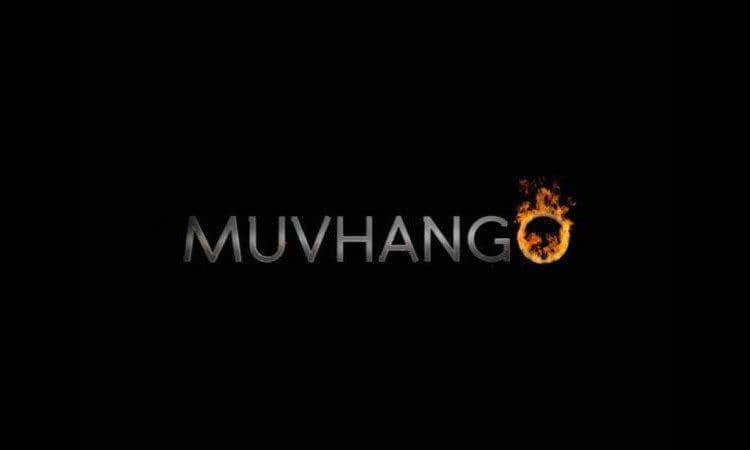 You will be shocked by Themba's inhuman heart. He fools Khensani into giving him another chance. Later, he takes advantage of her love to fill his pockets with money and leaves her without a penny. Hangwani is upset when she learns that Khensani has run away abruptly despite her efforts to help her overcome her financial issues. Tune in on SABC2 from Mondays to Fridays at 21:00 for more surprises from the Muvhango cast.
What is coming up on Muvhango in September 2020?
Muvhango characters have prepared the best entertainment for you. Muvhango September 2020 teasers bring you breathtaking revelations behind the greatest mysteries. Here is what is up next:
Will Hangwani let go of Shaz mistakes?
Rendani is a wise advisor. She knows what Shaz can do to convince Hagwani to forgive him and also helps him in preparing a surprise party for her.
1/09/2020: Tuesday (E 3633)
Shaz attempts to land Khensani into trouble, while James' actions surprise and disappoint Tenda. Meanwhile, Matshidiso is suspicious of Mbali's intentions.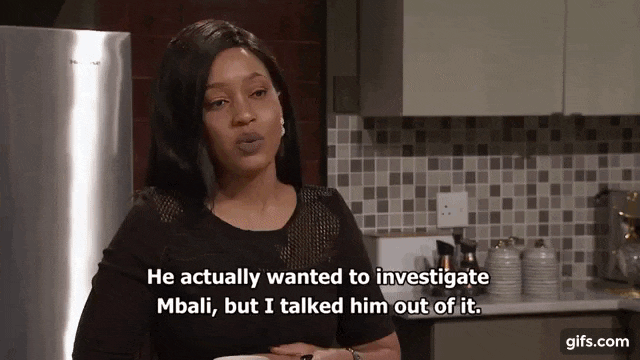 READ ALSO: Vierspel Vuurspel teasers: September 2020
2/09/2020: Wednesday (E 3634)
While Kutlwano protects the person who stole the money, and Rendani advises Shaz on how to win Hangwani's trust again. At the same time, Tenda takes Mpho's advice.
3/09/2020: Thursday (E 3635)
Kutlwano clears Pinkie's doubts by confessing that he does not love Matshidiso. He claims that he is in love with Pinkie. Susan believes that her son, Vhutshilo, never took away Tshamano's life because he was not taking his prescribed medications when the incident happened. On the other hand, Hangwani is taken by surprise when she discovers that Khensani purchased a luxurious apartment.
4/09/2020: Friday (E 3636)
Matshidiso hires Danger to search for Kutlwano, while Susan looks for the truth after Vhutshilo recollects what happened on the night Tshamano was killed. An uninvited guest shows up at the surprise birthday party that Rendani and Shaz prepared for Hangwani.
7/09/2020: Monday (E 3637)
A startling surprise hits Kutlwano and Pinkie as they attempt to flee the country, and Susan is stressed about the right decisions she should make for Vhutshilo. Furthermore, KK sends Matshidiso a surprising gift.
8/09/2020: Tuesday (E 3638)
Khensani demands more respect, while Susan talks herself out of reporting her son to his counsellor. Meanwhile, Kutlwano has evidence that proves that Matshidiso played a role in KK's poisoning.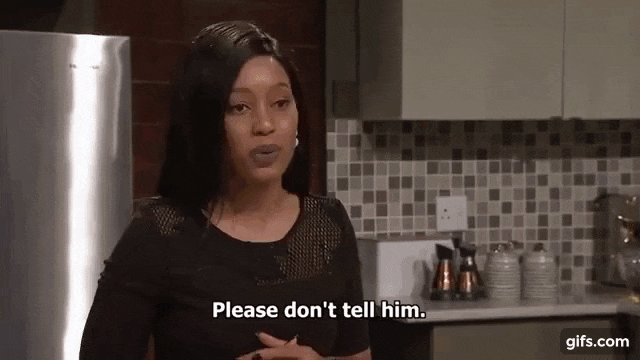 READ ALSO: The River 2 on Mzansi Magic Teasers: September 2020
Why does Vhutshilo stop taking his drugs?
His mother convinces him that he will recover faster if he stops following the doctor's instructions. Is this the right thing for him to do?
9/09/2020: Wednesday (E 3639)
Susan persuades Vhutshilo to quit taking the medicines, while Pinkie surprises Matshidiso. Meanwhile, Rendani and Khensani end their differences and rebuild their friendship.
10/09/2020: Thursday (E 3640)
Themba and Khensani rekindle their love, and Dr Ralivhona discovers that Vhutshilo has not been taking his medication. At the same time, Matshidiso requests Kutlwano to kidnap her.
11/09/2020: Friday (E 3641)
Susan's actions will have a long-term negative impact on Vhutshilo's life. Themba prioritizes Khensani's happiness, while Pinkie sabotages Matshidiso's plans by stealing from KK.
14/09/2020: Monday (E 3642)
The police search for Vhutshilo in the royal house after Matshidiso puts her kidnapping plan into action. Themba assures Khensani that he does not intend to defraud her.
15/09/2020: Tuesday (E 3643)
KK is afraid that Matshidiso's life is in danger because he hired a private investigator. Vhutshilo cuts ties with his mother, and Hangwani discovers that Khensani and Themba are back together.
16/09/2020: Wednesday (E 3644)
KK and the men that Matshidiso has hired to do the kidnapping disagree over who should be in control of the deal. Will Vhutshilo be smoked out of the hideout? Khensani is worried about Themba's motives because of his mixed signals regarding their relationship.
READ ALSO: The Queen Teasers: September 2020
Azwindini endangers his son's life
Will Azwindini snitch his son's whereabouts to the police? How can a parent do this to his son without finding out the truth about what transpired?
17/09/2020: Thursday (E 3645)
Azwindini strives to find Vhutshilo before the police arrest him. Meanwhile, Khensani is yet to realize that someone is using her to achieve a selfish plan.
18/09/2020: Friday (E 3646)
Themba drives away in Khensani's car and does not return while she was planning to stop him from fooling her. Kutlwano is in for a shocking surprise, and Azwindini considers turning in Vhutshilo to the cops.
21/09/2020: Monday (E 3647)
KK discovers critical information after Kgosi points out an interesting fact on a picture. The situation turns worse when Matshidiso tries to escape from her kidnappers. Meanwhile, Hangwani is terrified, and Khensani is caught up in Themba's plans to hide the truth.
22/09/2020: Tuesday (E 3648)
Conflict breaks out between KK and Kutlwano. On the other hand, Sergeant Nesheshe vows to catch Vhutshilo after he narrowly escapes, and Themba is almost caught spending Khensani's money extravagantly.
Tension builds up in Mvhango's royal family
Although the royal family is afraid of losing one of them, some of them are not willing to help Susan in finding justice for her son before things go out of control.
23/09/2020: Wednesday (E 3649)
Vhutshilo's situation divides the royal family, and Khensani is almost running bankrupt. Meanwhile, Matshidiso assumes that she can snatch Kutlwano from Pinkie because his actions prove that he is still lusting after her. Surprisingly, Pinkie is a step ahead of her.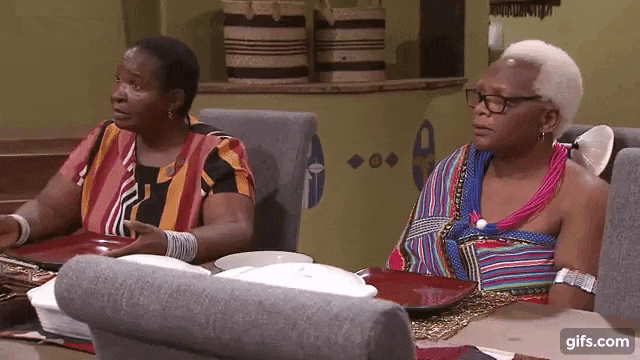 READ ALSO: Gebroke Harte 3 teasers: September 2020
24/09/2020: Thursday (E 3650)
Matshidiso tries to escape from the abductors once more. Susan is making significant progress towards vindicating Vhutshilo from the murder case, while Khensani is struggling financially.
25/09/2020: Friday (E 3651)
While Hangwani helps Khensani to rise from the ashes, someone tells the police about Vhutshilo's hideout. Kutlwano plans to save Matshidiso from the kidnappers.
28/09/2020: Monday (E 3652)
Susan convinces a key witness in Vhutshilo's case to hand over vital evidence to the court. Hangwani comes up with a brilliant business idea for Khensani. On the other hand, the escape plan that Matshidiso and KK have hit a dead end.
29/09/2020: Tuesday (E 3653)
While Matshidiso and KK are trapped in a burning shack, Khensani leaves a note for Hangwani, which annoys her. At the same time, the identity of the person who killed Tshamano is discovered.
30/09/2020: Wednesday (E 3654)
The royal family is crushed when things do not turn out as they expected. They were confident that Vhutshilo would be set free after the confession from the witness. Although KK mourns Matshidiso's death, her betrayal hurts him because her agreement with Kutlwano would affect the three of them. Vhutshilo is alarmed when Neshehe visits Mulalo's family home to inquire about his whereabouts.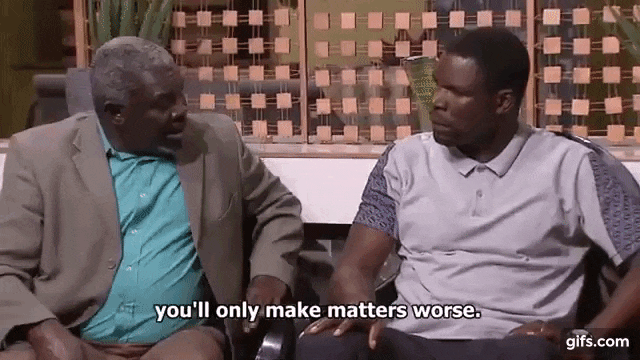 READ ALSO: Suidooster teasers: September 2020
What happens to your beloved Muhvango characters?
Matshidiso dies in the hands of the men she hired to kidnap her. Kutlwano, her ally, knew that she planned KK's poisoning.
Susan will do anything to save Vhutshilo from going to prison because of a false murder accusation. On the other hand, her ungrateful son hates her, and her husband informs the police about Vhutshilo's hiding location. Later, Susan finds a witness and the identity of the murderer.
The intoxicating episodes in Muvhango teasers September 2020 will not only capture your attention, but they will also satisfy your curiosity about how some evil characters pay for their crimes. You will love every minute that you will spend watching the series.
READ ALSO: Shadows from the Past Teasers: September 2020
The vengeance that happens in Shadows from the Past teasers September 2020 is alarming. In these Briefly.co.za teasere, a woman contemplates having an abortion because her baby's father rejected her.
The abortion can put her life at risk because she is having a complicated pregnancy. Will this man step into the shoes of the baby's birth father to protect her from the dangers of abortion or divorce her because she cheated on him?
READ ALSO:
Binnelanders teasers: September 2020
Skeem Saam teasers: September 2020
Road to Destiny Teasers: September 2020