Shadi Chauke bio: age, children, husband, parents, education, Mrs SA, career, pictures
Shadi Chauke is a versatile African actress based in Johannesburg, South Africa. She is passionate about her craft and has an impeccable and professional work ethic. She enjoys playing roles in various movie genres like drama, sci-fi, animation, thriller, and others.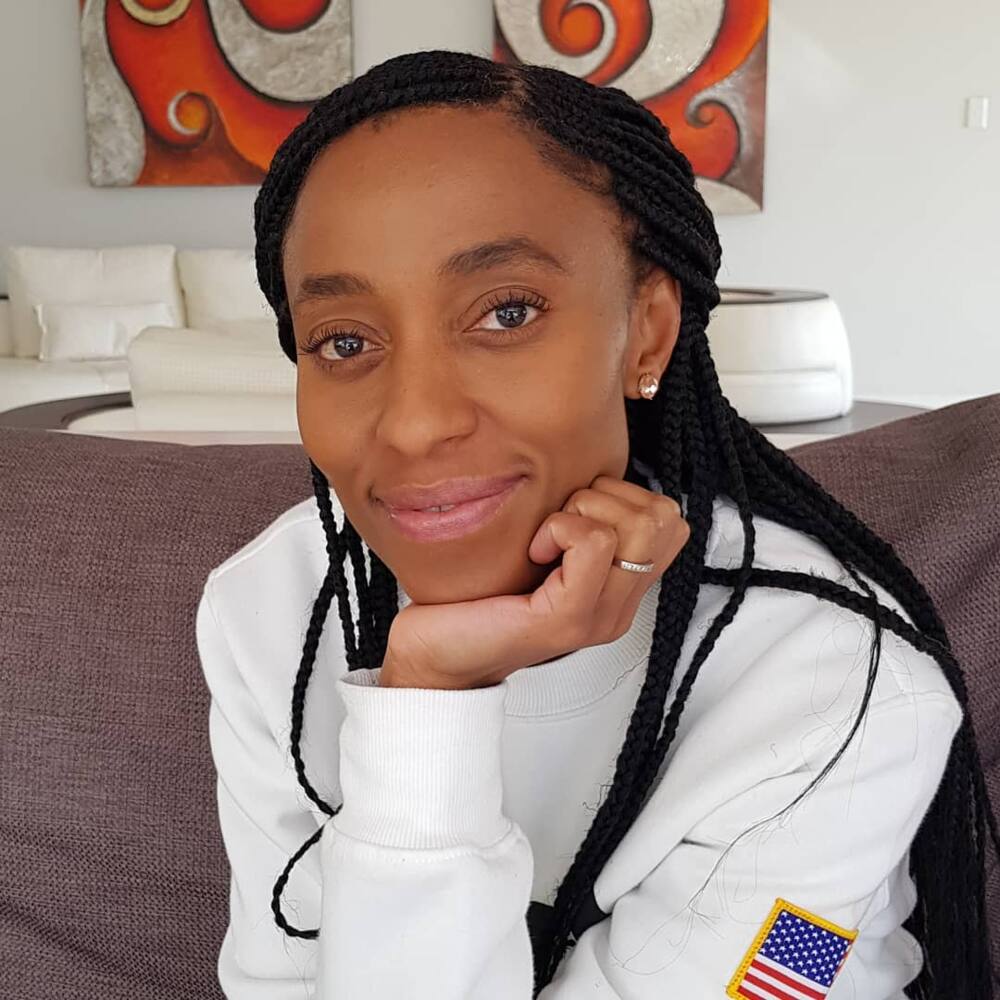 Shadi Chauke is a multi-faceted professional in the performing arts as an actress, voice artist, presenter, and MC. She is also involved in audio-visual content production as an executive producer at TV and film companies, Viva Pictures (Pty) Ltd and Pop Up Media (Pty) Ltd. Besides, she is an independent non-executive director at various companies.
Profile
Birth Name: Shadi Chauke
Born date: July 25, 1979
Age: 41
Nationality: South African
Shadi Chauke Instagram: @lady_shadi
Shadi Chauke home town: Gauteng, South Africa
Shadi Chauke biography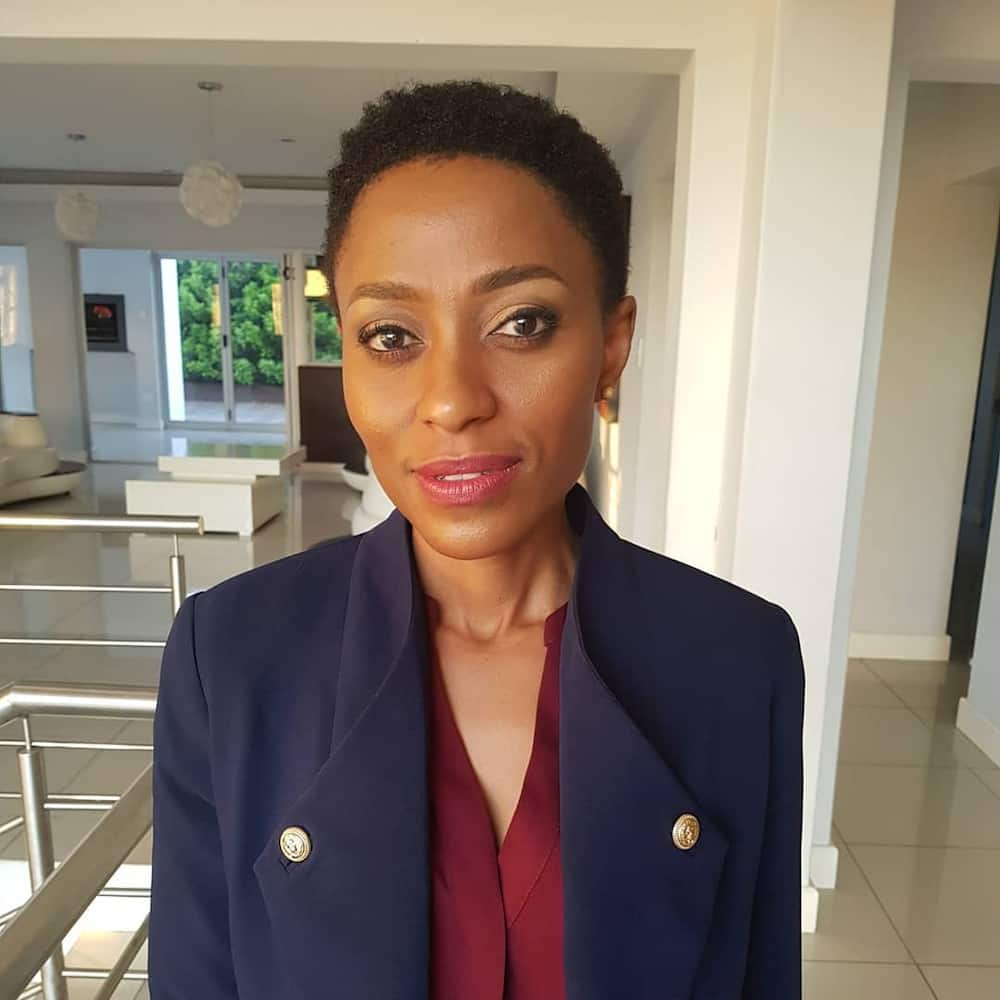 Below is every detail you need to know concerning your favourite celebrity. The article contains info about her career journey, education, among other exciting things you would love to know. Enjoy reading!
READ ALSO: Bobby Shmurda bio: age, crime history, release date, Hot N*gga, height, net worth, profile
Shadi Chauke age
How old is Shadi Chauke? She was born on July 25, 1979, in Gauteng, South Africa. She is 41 years as of 2020.
Shadi Chauke family
The actress was named after Shadi Chauke grandmother, Maboshadi. She was so fond of her grandmother that she spent most of her early years enjoying her company. She is the eldest of three siblings. Shadi Chauke siblings consider her as their mother due to the care, love, and affection she showed them.
Shadi Chauke career
Her main career paths are accounting and acting. She started learning accounting before venturing into the professional acting. Read below how she started.
Accountant
She is a chartered accountant with over 5 years of senior management experience in the auditing, financial services, and media industries. Cumulatively, she has more than 10 years of working experience. She is a professional in the field of finance.
Actress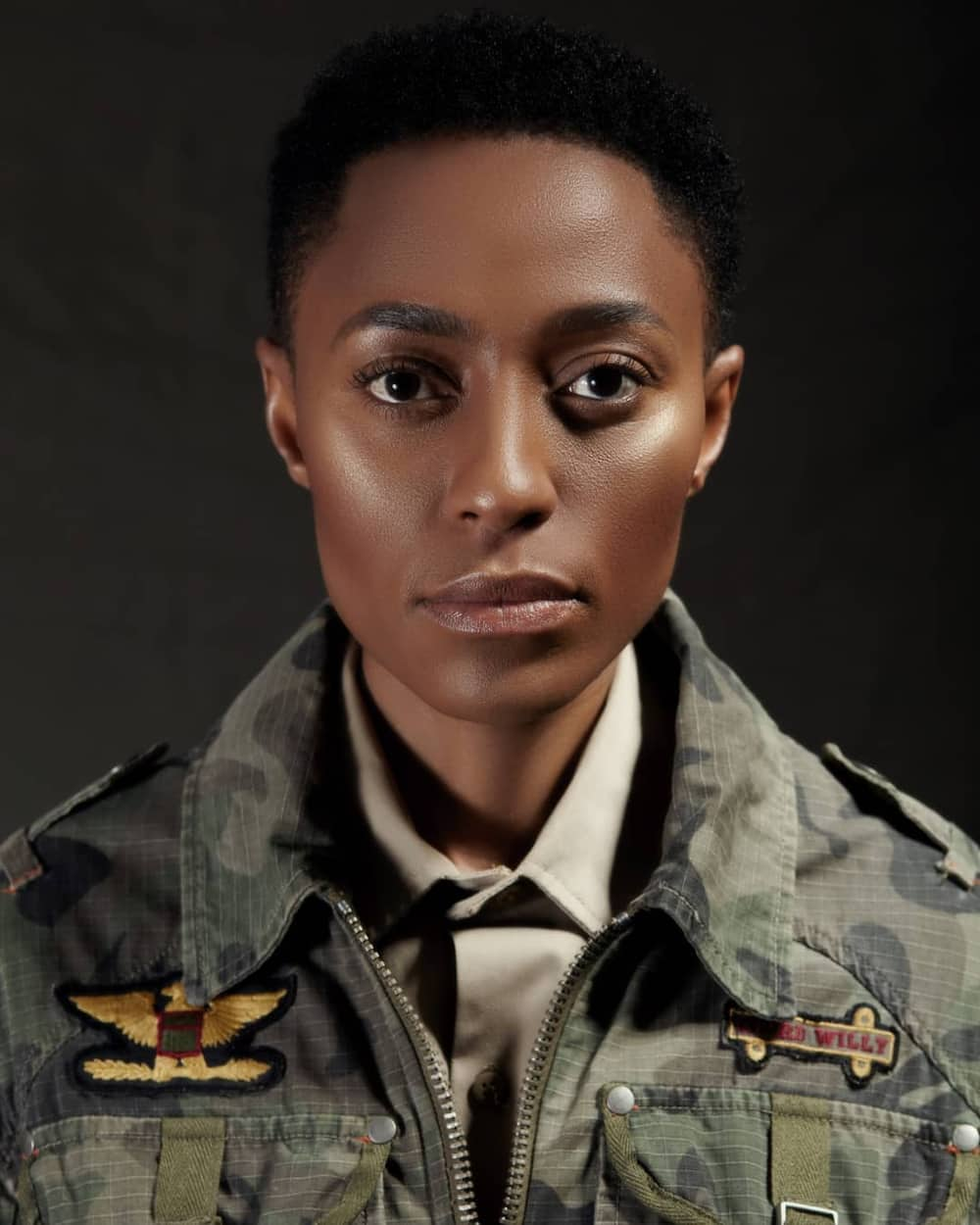 She discovered acting as her passion while studying in high school. She gave it a trial, and it worked well. She even received accolades for the best actress and best director in high school. However, things turned around when her father discouraged her from being an actress. He urged her to pursue something that would earn her real money and make her rich.
Her versatility as an actress was seen in her first appearance in 2016 in the popular telenovela, Ring of Lies in seasons I and II.
In 2016, she performed a guest role as a CCMA commissioner in the popular legal drama series, Sokhulu and Partners III. Since then, she has played supporting roles in Netflix's first South African original series, Shadow. In the series, she played the role of the vulnerable Lola.
She gave a starring performance as the tough and conflicted cop, Leena. This was in the award-winning international short film, White Gold (2020). Chauke has also performed as a narrator in international documentary film, Have You Heard from Johannesburg by award-winning American director, Connie Field (2010).
The celebrity has also performed as a presenter and a voice artist in various corporate videos for rich clients.
Shadi Chauke Mrs SA finalist
She is also a finalist in a national beauty pageant. The competition was for married women. She participated in Mrs South Africa in 2016.
Shadi Chauke education
In 1998 – 2000, she enrolled at the University of Witwatersrand to pursue a Bachelor of Commerce in Accounting and Finance. In 2001, she studied a Bachelor of Accountancy with a major in auditing, taxation, financial accounting, and financial management at the same university. She is a competent professional in the field of accounting and finance.
She is a member of the South African Institute of Chartered Accountants. Also, she is an auditor registered with the Independent Regulatory Board for Auditors.
READ ALSO: Megan Thee Stallion bio: age, real name, boyfriend, parents, education, net worth, profile
Shadi Chauke husband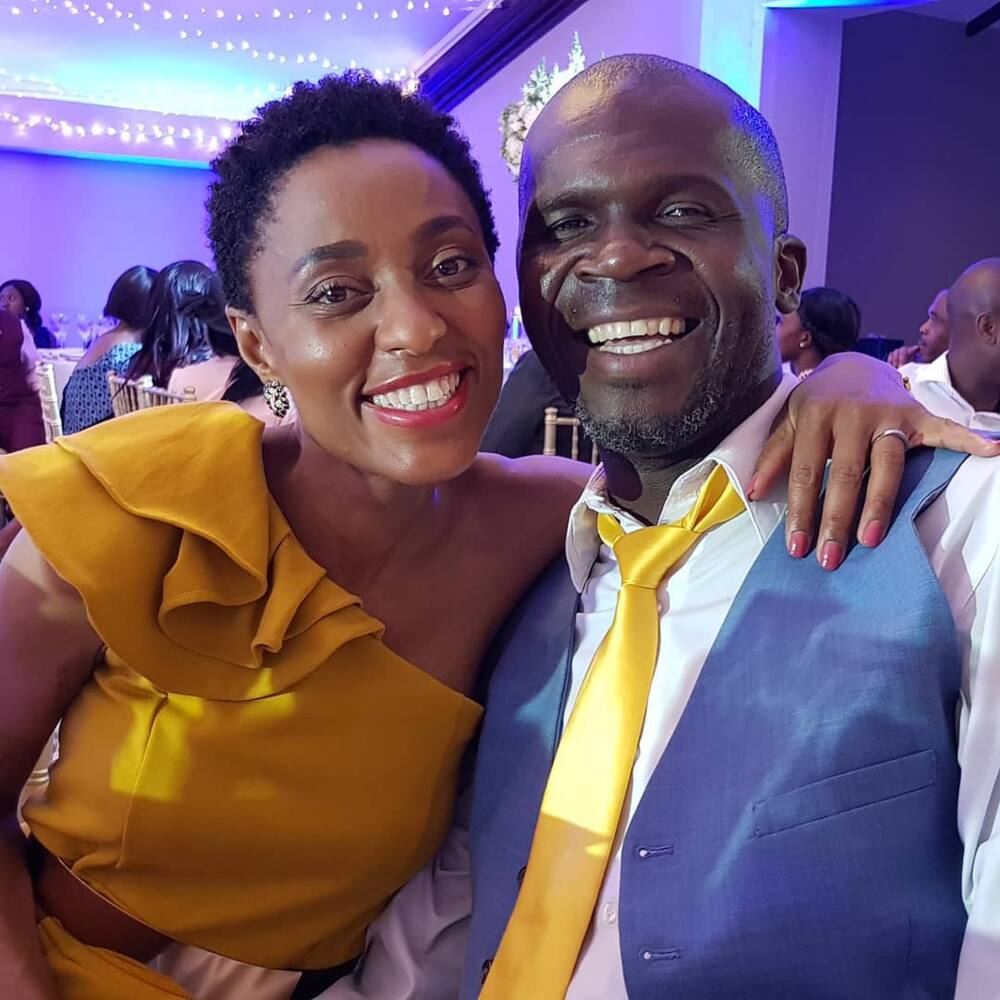 She is married to her childhood sweetheart Rodgers Chauke. They met when they were at university. They are blessed with two children.
Shadi Chauke children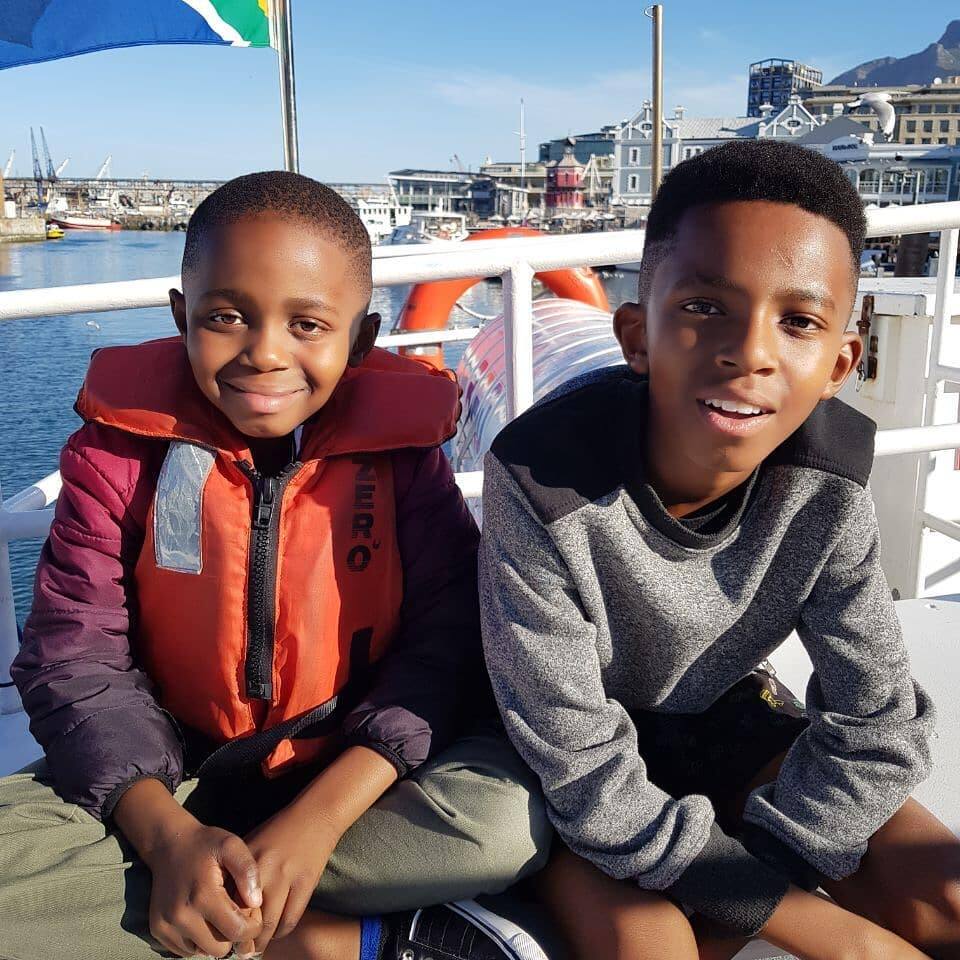 Together with her husband Rodgers Chauke, they are blessed with two boys. The boys are aged 10 and 6 years old. They are the epitome of joy to their parents.
Shadi Chauke community work
She is passionate about empowering women. She is currently running an initiative for fundraising by recruiting businesswomen to do a pop-up market. Her driving force of community work is part of giving back to the community where she grew up.
Shadi Chauke pictures
She is an African queen. Despite her advanced age, she still rocks. Below are some of her greatest pictures of all time.
1. Gorgeous smile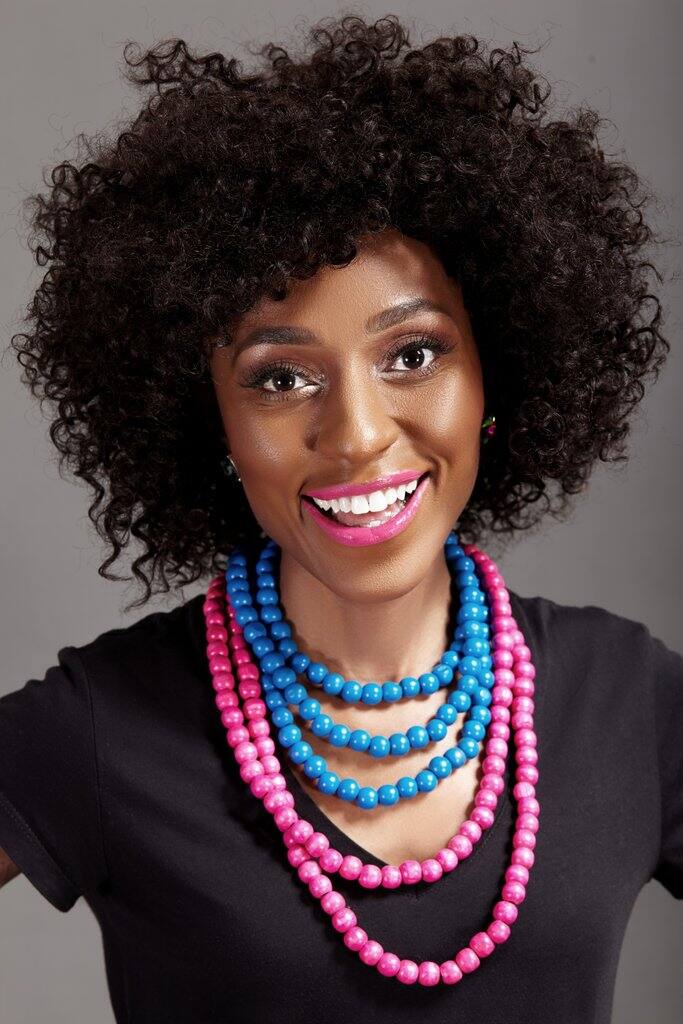 She looks gorgeous when she smiles. Her hair compliments well with her looks. The coloured necklaces match her lipstick.
2. On a date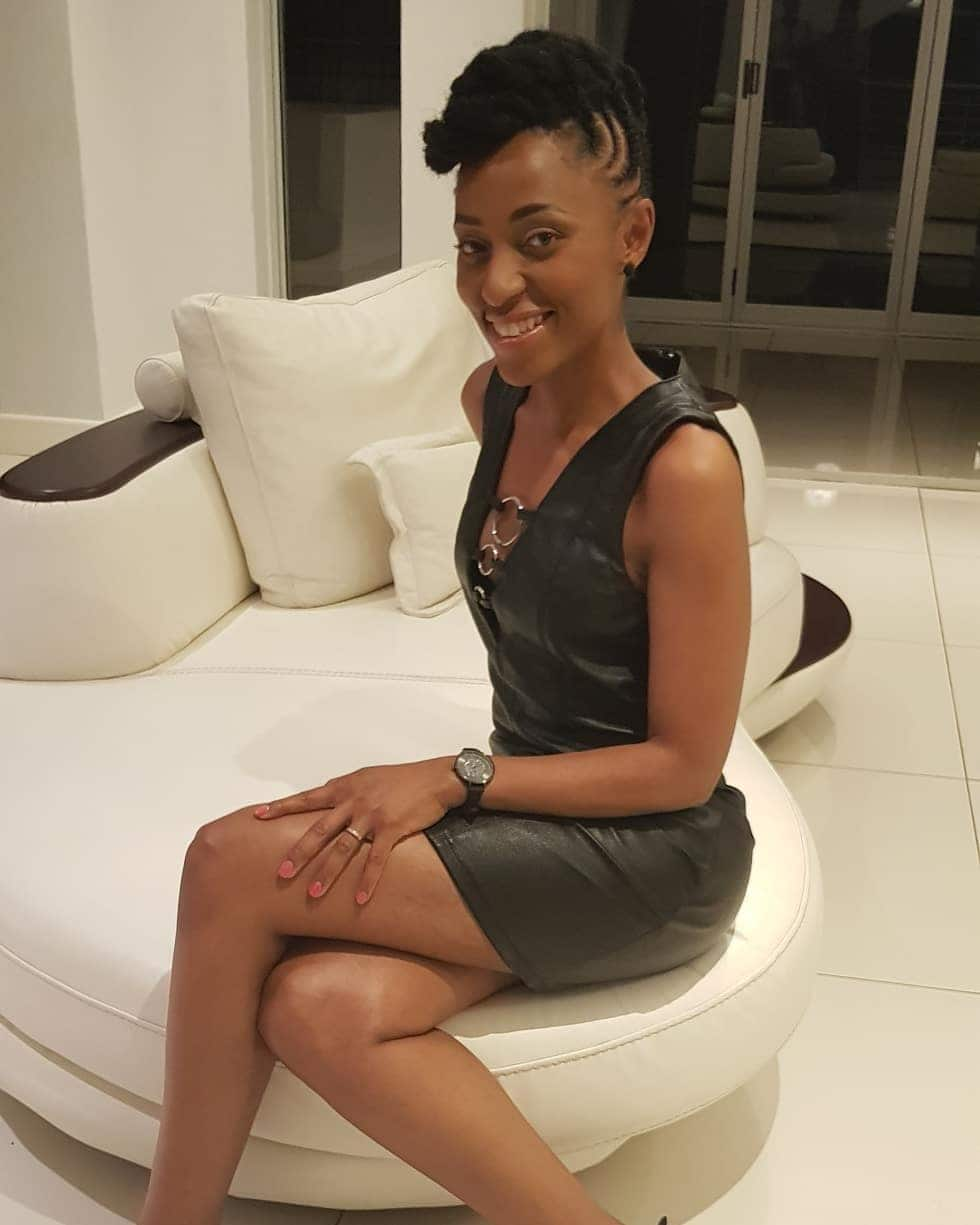 She is seen dressed to kill. She is on a date with her sweetheart husband Rodgers Chauke. She is truly happy being a woman she is.
Shadi Chauke TV shows
She has performed in various TV shows:
Netflix: Shadow -2019
SABC 1: Sokhulu and Partners III - 2016
Rented Family - 2017
SABC 2: 7de Laan - 2019/20
SABC 3: Isidingo - 2017/18
Mzansi Magic: Ring of Lies I & II - 2016, 2018
Saints and Sinners III – 2016
eTV: Gold Diggers II - 2016
Ambitions - 2018
Shadi Chauke continues to show her versatility as a performer. She is expected to be seen in more South African and international films and television series. She has a passion for the arts, which is where she finds herself adding value with her creative talent combined with financial skills.
READ ALSO: Brenda Mhlongo bio: age, daughter, spouse, fired, career, pictures, profile
Briefly.co.za reported on August 20, 2020, about the life and career of Brenda Mhlongo. Brenda is a multi-talented actress, dancer, and singer from South Africa. Recently, the actress has been trending due to her exit from the SABC1 soapie, Generations The Legacy.
The mother of three joined this drama series two years ago. She has been playing the role of Nandi, the wife of Jack Mabaso. Brenda attributes her successful acting career to her great personality.
READ ALSO:
Jacob Elordi bio: net worth, age, Kissing Booth, photos, is he dating Zendaya?
Siyabonga Xaba bio: age, parents, Gomora, education, profile, facts
Nambitha Ben-Mazwi bio: age, spouse, parents, endometriosis, the queen, profile
Source: Briefly.co.za