Kevin Durant bio: age, wife, stats, salary, profile, shoes, net worth
Kevin Durant is one of the most coveted players in the NBA. He currently plays for the Brooklyn Nets as a power forward. He is also the man behind the Nike KD series. How about reading on to find out the details about the celebrated basketball player.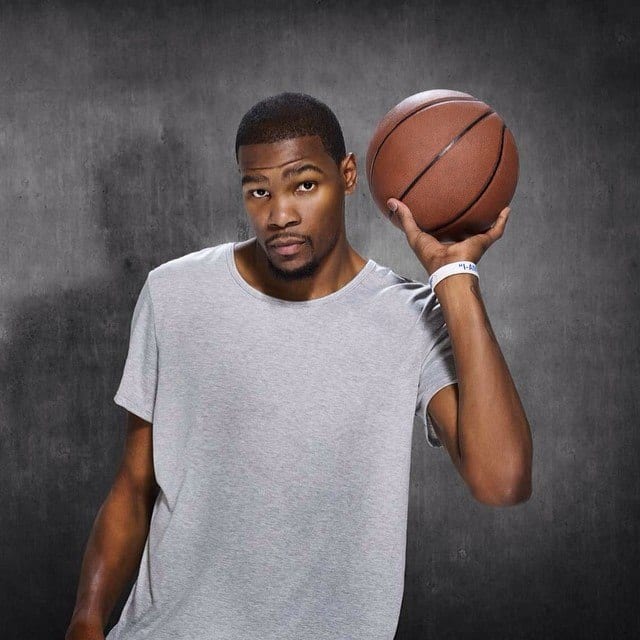 Kevin Durant is one of the tallest basketball players who have shown their passion for the game. Despite the severe injuries that he has endured in the course of playing the game, giving up has never been in his list of options. In 2019, he suffered a severe injury that rendered him out of the game for almost a year. Does that mean that this is the end of the road for him?
Kevin Durant profile
Full name: Kevin Wayne Durant
Nickname: K-Dog
Date of birth: 29th September 1988
Place of birth: Washington, D.C.
Nationality: American
Profession: Professional basketball player
League: NBA
Height: 2.08 m
Weight: 109 kg
Kevin Durant Instagram: easymoneysniper
Kevin Durant biography
Kevin Durant is a talented man whose name has attracted some of the top teams in the NBA. The one thing that stands out about him is his height. Besides the admirable career that he has, Durant had a pretty interesting childhood. His grandmother brought him up after his parents divorced when he was young.
Kevin Durant age
He was born on 29th September 1988, to Wanda and Wayne Pratt. His father abandoned the family when he was an infant and eventually divorced his wife. He will be turning 32 by the end of September 2020.
Kevin Durant partner
The talented basketball player is not married. He was in a relationship with Monica Wright, who was a role player in the WNBA, and they were even engaged. The relationship that lasted more than five years ended in 2013. During an interview with GQ, Durant stated,
I had a fiancée, but…I really didn't know how to, like, love her, you know what I'm saying? We just went our separate ways.
Recently, he was in a relationship with Cassandra Anderson, although they called it quits. Kevin Durant and Cassandra Anderson dated for a while before they ended the relationship.
READ ALSO: Lebron James bio: age, wife, children, stats, salary, playoffs, education, net worth
Kevin Durant stats
Growing up, Kevin was an unexceptionally tall boy, and by the time he was turning thirteen, Kevin Durant height was 6 ft, a sign that he was destined to be an athlete. He was also passionate about joining the Toronto Raptors team, which by then was his favourite basketball team. He got several chances to play for the Amateur Athletic Union basketball amongst other NBA players like Greivis Vásquez, Ty Lawson, and Michael Beasley.
In the 2006/2007 season, he participated in the basketball matches and registered an average of 25.8 points. By then, Kevin Durant height in feet was 6 ft 9 in.
Professional career
In the 2007/2008 season, he represented the Seattle SuperSonics and registered an average of 18 points. In the 2008/2009 season, he played for the Oklahoma City Thunder and had an average of 25.3 points. In the 2009/2010 season, he got his first opportunity at the NBA All-Star Game. Landing this opportunity was a dream come true; hence, he played exceptionally well and registered an average of 30.1 points per game. He was crowned the youngest NBA Scoring Champion. He also secured a chance in his first All-NBA-team, Oklahoma City Thunder. Before the beginning of the 2010/2011 season, he signed a 5-year extension contract with the team.
By the end of the 2010/2011 season, he had an average of 27.7 points per game, and the following year, he set a record of 50 points in a game. Up until the 2014 season, his performance got better, and at one point, he even registered an average of 36 points in a game.
READ ALSO: James Harden bio: age, wife, awards, stats, salary, playoffs, net worth, profile
Kevin Durant Golden State Warriors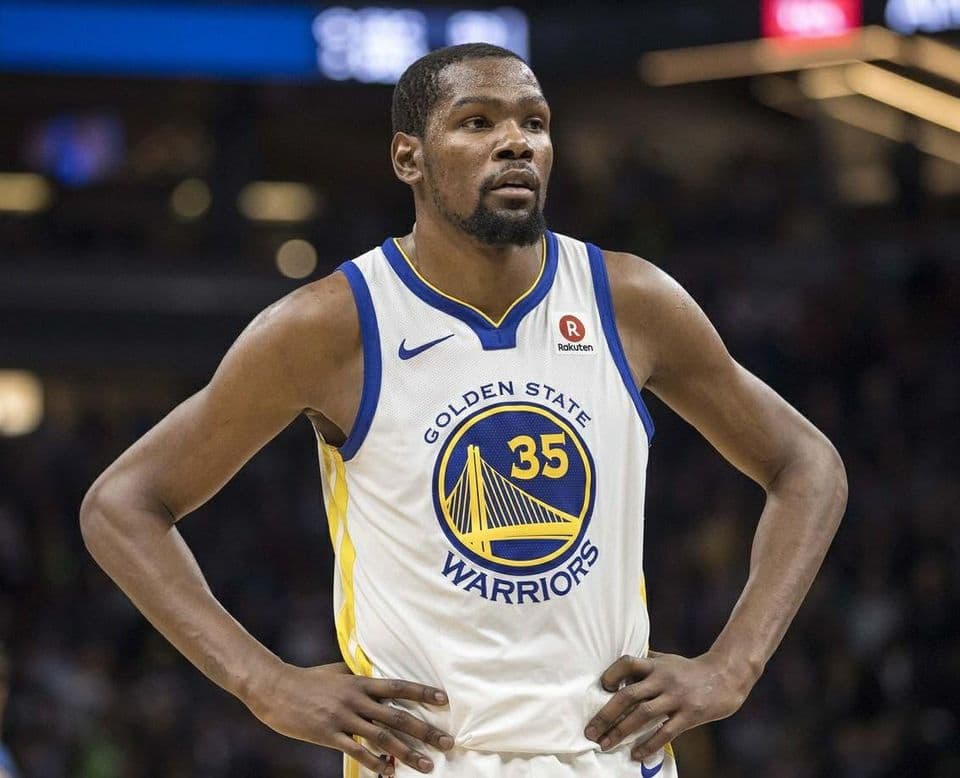 He was signed to the Golden Warriors in 2016, where he consistently played exemplarily and registered admirable scores. During the 2017/2018 season, he was recognised as the second-youngest player to attain the 20,000-point milestone. He had put the team on the map. Nonetheless, he had also had to deal with a number of injuries. At the end of the season, he renewed his contract for another two years.
Brooklyn Nets
On 7th July 2019, Durant and the Brooklyn Nets agreed to a sign-and-trade deal. He has not had the chance to play in the 2019/2020 season because of his injury. He is hopeful that he will be back on the football pitch after he is given a clean bill of health.
READ ALSO: Russell Westbrook bio: age, children, wife, stats, salary, playoffs, fashion, net worth
Kevin Durant injury
During the fifth game of the NBA finals in 2019, Kevin got a dreaded injury that jeopardised his performance in the games that followed. He ruptured the Achilles tendon of his right leg and ended up in a theatre two days later, and what followed would be a dreadful recovery and rehabilitation journey. The worst part was that he would be sidelined for at least a year. That explains why he has been out of the game in the 2019/2020 season.
Kevin Durant injury update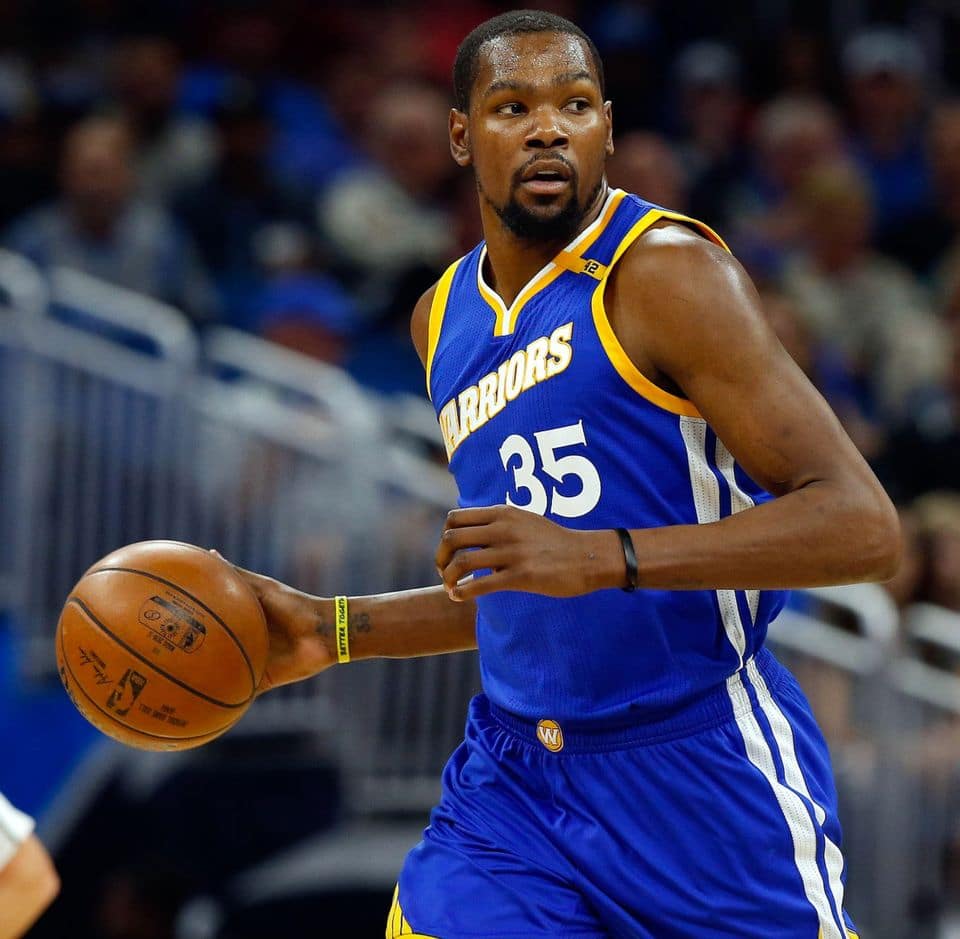 The recovery journey has forced him to stay away from the sport for quite some time, and when asked about his return in the 2019/2020 season, he made the following remarks,
My season is over. I don't plan on playing at all. We decided last summer when it first happened that I was just going to wait until the following season. I had no plans of playing at all this season.
Kevin Durant shoes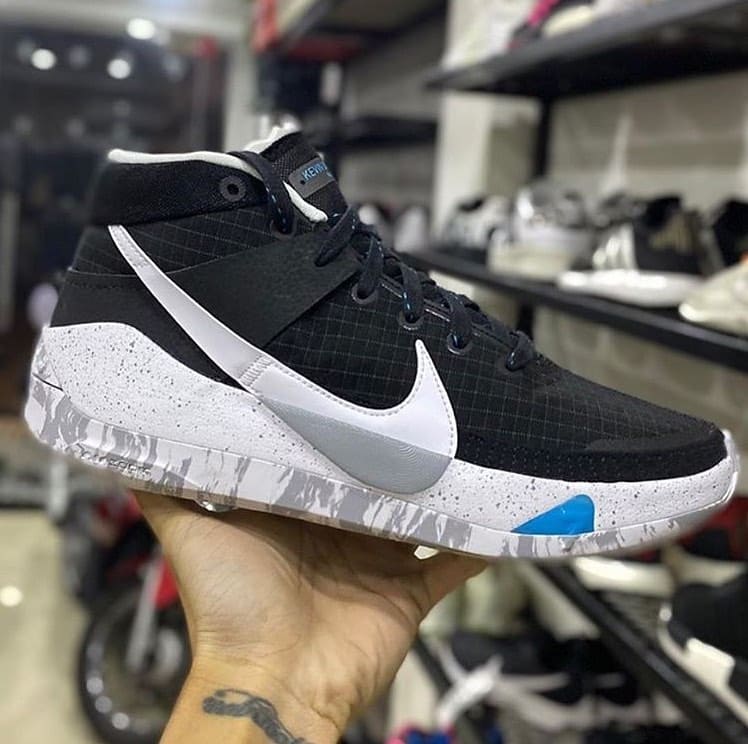 The unbeatable basketball player has partnered with Nike in the KD collection. The most common shoes in the collection include KD VII and KD2, and the most recent pair in the collection is the KD IX. He has made a dime from this partnership.
Kevin Durant salary
Wayne is one of the highest-paid basketball players in America. According to the contract that he signed with Brooklyn Nets, his salary for the 2019/2020 season is $37,199,000. His salary is estimated to go higher in the coming years.
Kevin Durant net worth
According to Celebrity Net Worth, Kevin Durant net worth stands at $170 million. His career in basketball has significantly influenced this figure. His endorsements with renown companies like Nike have equally contributed to his net worth.
Frequently asked questions
Do you still have questions about the basketball player? If so, the answers to these questions would answer your concerns about the player. You might want to check them out.
How much money is Kevin Durant worth 2020?
As of 2020, his net worth is estimated at $170 million. According to Forbes, he has made close to $35 million on endorsements. His career in basketball has contributed to the better part of his net worth.
When will Kevin Durant return?
In a recent comment, Wayne stated that he was focusing on his recovery. He went further to state that he would be away from the court during the 2019/2020 season. He will probably return during the 2020/2021 season.
What's up with Kevin Durant?
Over the past years, he has had such a successful career that put his name on the map. His scores have reflected his passion for the game. He has missed the 2019/2020 season because of an injury that he endured, and he is currently focusing on his recovery.
Kevin Durant is a basketball icon whose transcendence is one of a kind. His story depicts a resilient man who trusted his gut and desire to be at the top.
READ ALSO: Top 10 richest NBA players of 2020
Briefly.co.za reported about the richest basketball players in the NBA. You might want to go through the list. Most of the players on the list have made it because of their tactics in the game. Others have secured top positions because of the endorsements that they have landed over the years.
READ ALSO:
Lil Wayne honours late basketball star Kobe Bryant at BET Awards 2020
Kobe Bryant: SMS sent before flight reveals pilot was concerned
Basketball Hall-of-famer Wes Unseld passes away at the age of 74
Source: Briefly News