Senior court official arrested for stock theft and cruelty to animals
- A senior court official has been arrested on charges of stock theft and cruelty to animals in Brakfontein
- Police were alerted to the illegal slaughter of animals on a farm, five men were present but three managed to escape
- The case will continue despite the high status of one of the suspects the KwaZulu-Natal police spokesperson Col Thembeka Mbele said
PAY ATTENTION: Click "See First" under the "Following" tab to see Briefly.co.za News on your News Feed!
Two men were arrested in Brakfontein on Friday morning on charges of stock theft, cruelty to animals and defeating the ends of justice. One of the two men is a senior court official.
The police were alerted to the stock theft when they told about cows which had been illegally slaughtered on a farm.
"Two men aged 40 and 44 were immediately arrested," KwaZulu-Natal police spokesperson Col Thembeka Mbele said.
The investigation is ongoing but as part of the case, the suspects' car was seized. When the police arrived on the scene five men were present, three of them managed to escape. Police found slaughtered cows, rope, axes and knives according to Times Live.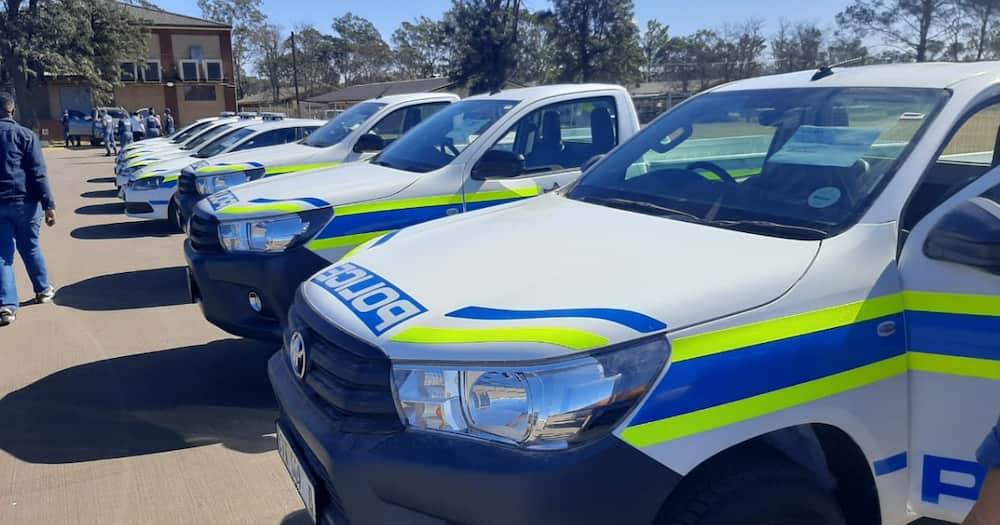 Mbele said that the case would continue regardless of the status of one of the suspects. Police are currently trying to ascertain whether the suspects could be linked to any similar crimes.
Earlier Biefly.co.za, the establishment of rural safety command centres has long been requested by farming communities in an attempt to curb crime.
A string of farm murders recently, in addition to the highly publicised unrest in Senekal, saw top police officials meeting with farmers.
The sector has been urging the government to protect citizens who work on farms and it seems to have gained them this agreement.
However, agricultural unions say that there are indeed some requirements with Bennie van Zyl from TLU SA telling eNCA that:
"There's a lot of things that has come to the table to create these command centres to address the issue of farm attacks."
In other news, Police Minister Bheki Cele says he wants to see more arrests after the protests in Senekal against farm murders turned violent.
In a statement released by the SA Police Service, Cele's spokesperson Lirandzu Themba commented that:
"The minister of police wants more arrests saying that yes, I welcome this 52-year old farmer that has been nabbed, but also he didn't act alone; there were more people. There is plenty of footage of people storming the court building, plenty of footage of people trying to access the Inyala that was parked outside the court building, and we are of the view that more people have a case to answer to."
Enjoyed reading our story? Download BRIEFLY's news app on Google Play now and stay up-to-date with major South African news!
Source: Briefly.co.za