Kgopolo 'Phil' Mphela gets candid with followers, tells life story
- Celebrity and entertainment commentator, Kgopolo 'Phil' Mphela, decided to divulge his own story to his followers
- The online entertainment writer turned the spotlight on himself and gave insight into how he got to where he is
- Mphela said he wanted the naysayers to know what he had overcome and that they would not be an obstacle for him
PAY ATTENTION: Click "See First" under the "Following" tab to see Briefly.co.za News on your News Feed!
Kgopolo 'Phil' Mphela is best known for being first to announce the latest in casting news, entertainment industry gossip and media developments. He has almost 153 000 Twitter followers who eagerly await his take on the next big break.
In an unusual move for the celebrity commentator, he turned the spotlight on himself and gave his followers a bit of insight into the life decisions he made in order to become @PhilMphela.
The social media star detailed his story of where he came from and how he decided to follow his dreams. He added that he did not care about the doubters and naysayers but that he had shared it in order to explain and inspire.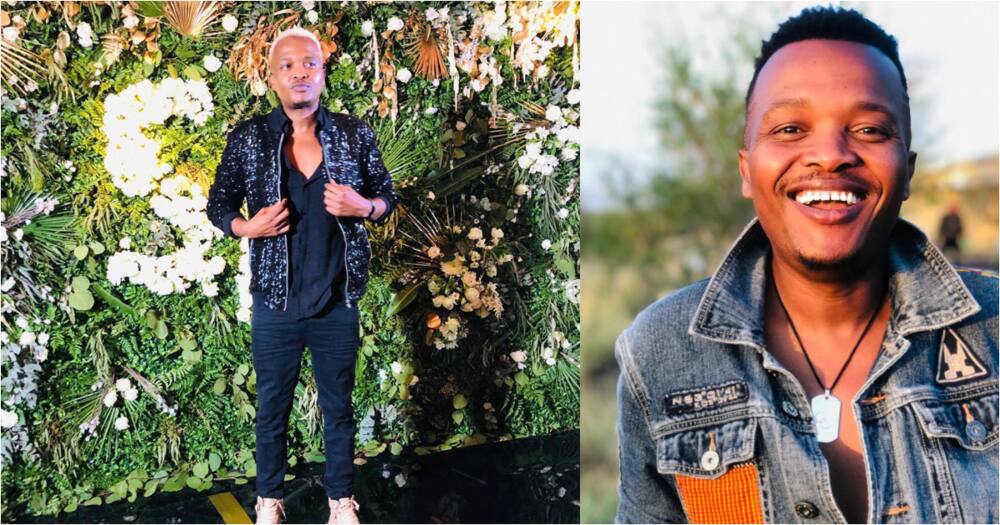 Kgopolo started his explanation with one tweet that spilled into a long thread about his background and journey.
"Came to JHB with only my matric. Knew nobody. But I had a dream to be someday. Rest of the story is the same for most black dreamers. I hustled. Applied for funding. Got into Fuba to study drama. I knew I wasn't an actor. But loved writing & the industry"
His thread continued with his miraculous social media popularity.
One day while looking for call center agencies at an internet cafè, I came across TVSA. I didnt know what blogging was, but I loved the community of creatives & fans structure they had. I started my own blog. Then Commentary followed and then @PhilMphela blew up."
Speaking of social media, Briefly.co.za recently reported on how Kris Jenner blames the rise of social media for making her reality show, Keeping Up with the Kardashians, irrelevant.
Kris Jenner said in an interview recently that she thinks Keeping Up With the Kardashians has reached its end point because of social media. The matriarch pointed out that when she and her famous family began the show that there were no social media platforms of any kind.
Kris said that fans of the show and its family members have grown with the times. She said that audiences would prefer to get the updates they want directly and instantly from the Kardashian sisters themselves rather than wait for a season to be filmed and then watch it a few months later.
The notoriously business-minded Kris also added that all her girls have businesses where social media aids their goals. The individuals all have brands and lines that rely on connecting with customers and the likes of Instagram and Snapchat help them do that.
With her daughters being some of the most-followed people in the world, Kris does have a point. At last count, the millions of followers of each of the Kardashian-Jenner clan were: Kylie Jenner at 198, Kim K at 190, Kendall at 140, Khloe at 122, and Kourtney at 102. Clearly, the information that fans want is readily available on the social platforms as well as being free.
Enjoyed reading our story? Download BRIEFLY's news app on Google Play now and stay up-to-date with major South African news!
Source: Briefly.co.za